In Tanzania, the snow-topped Mount Kilimanjaro rises steeply upwards, inviting you to climb it. The Serengeti plains and Ngorongoro Crater are ideal safari destinations, inhabited by lions, cheetahs, black rhino and an array of other animals. And then there are the idyllic beaches of Zanzibar, which people travel halfway around the world to visit.  
Chris Mdee and George Mbwambo are directors of Tanzanian Velo Adventures, and worked to design our exclusive Tanzania Cycling Safari. They say that these destinations only scratch the surface of what the country has to offer.
"Some travellers come here and land at Kilimanjaro, then from Kilimanjaro they take a plane from Serengeti, then from Serengeti a plane to Zanzibar, and then home. They will never meet with the local cultures," George explains.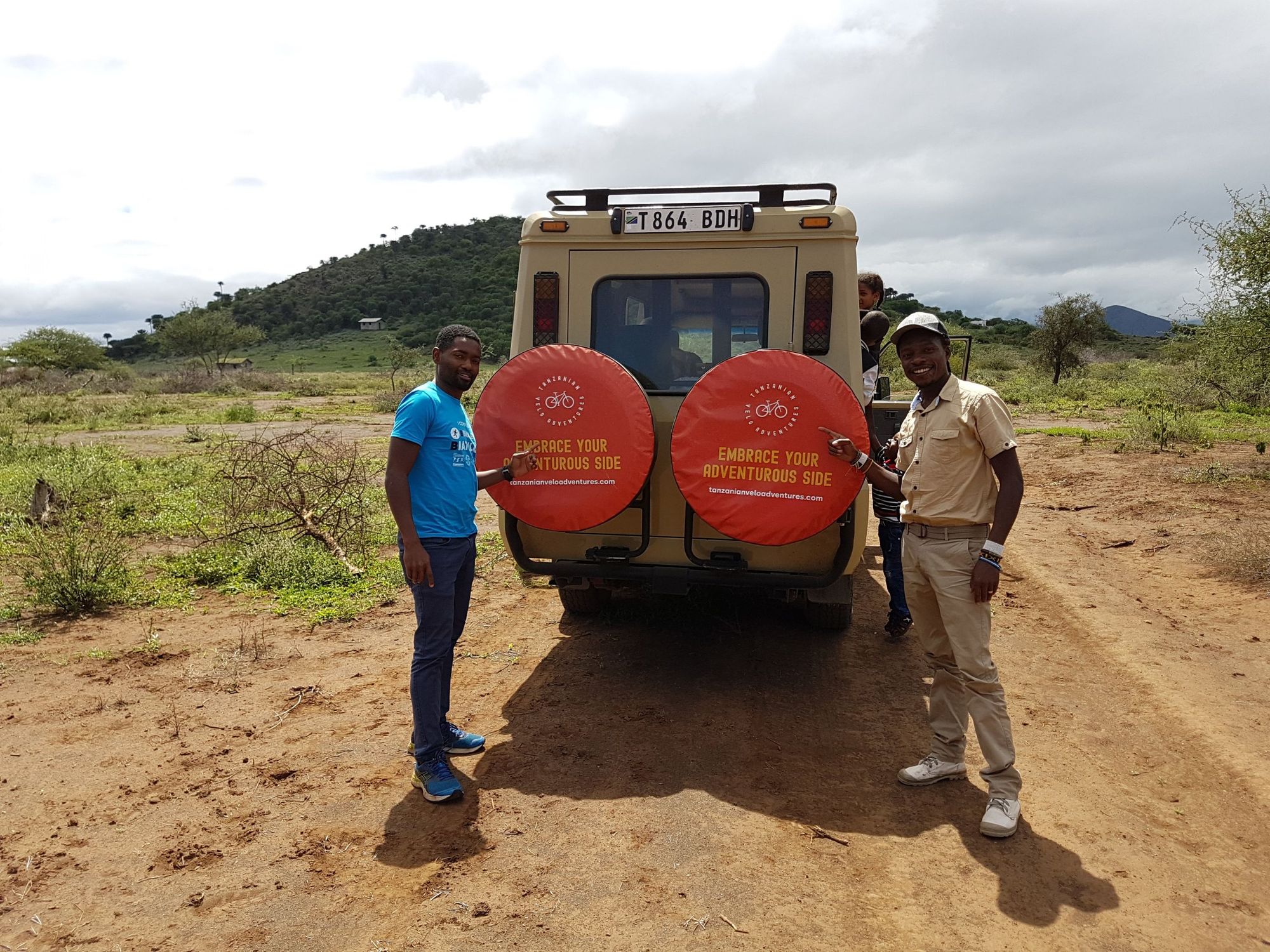 Chris and George set up a cycle touring company to help travellers immerse themselves more deeply in Tanzanian nature and culture. They explained why the best way to explore Tanzania is on two wheels.
Making Connections
Chris grew up in the remote village of Uchira, in the foothills of Mount Kilimanjaro. He was fascinated by the tourists passing through the village, and would run after them shouting his version of English words to try and start a conversation. But he wasn't interested in a career in tourism, or cycling.
"When I was growing up, we had very ordinary bikes. We used them for a purpose - to go and fetch water, or to go to and from the market. For me it was just a means to an end," he explains.
When I was growing up, we had very ordinary bikes. We used them for a purpose - to go and fetch water, or to go to and from the market
Chris began a degree at Sokoine University, but was suspended after being involved in a protest about student living allowance. By this point he'd met his wife, who was researching in Tanzania as part of a PhD at Bradford University. Chris returned to the UK with her to complete his studies, and has lived in Bradford ever since. An unexpected consequence of the move was that it changed his view on cycling.
"When I moved to the UK I saw cycling taken to another level. Here it's a passion, it's a sport. I fell in love with it. I became very involved. I realised that there was a gap in the market in Tanzania," he says.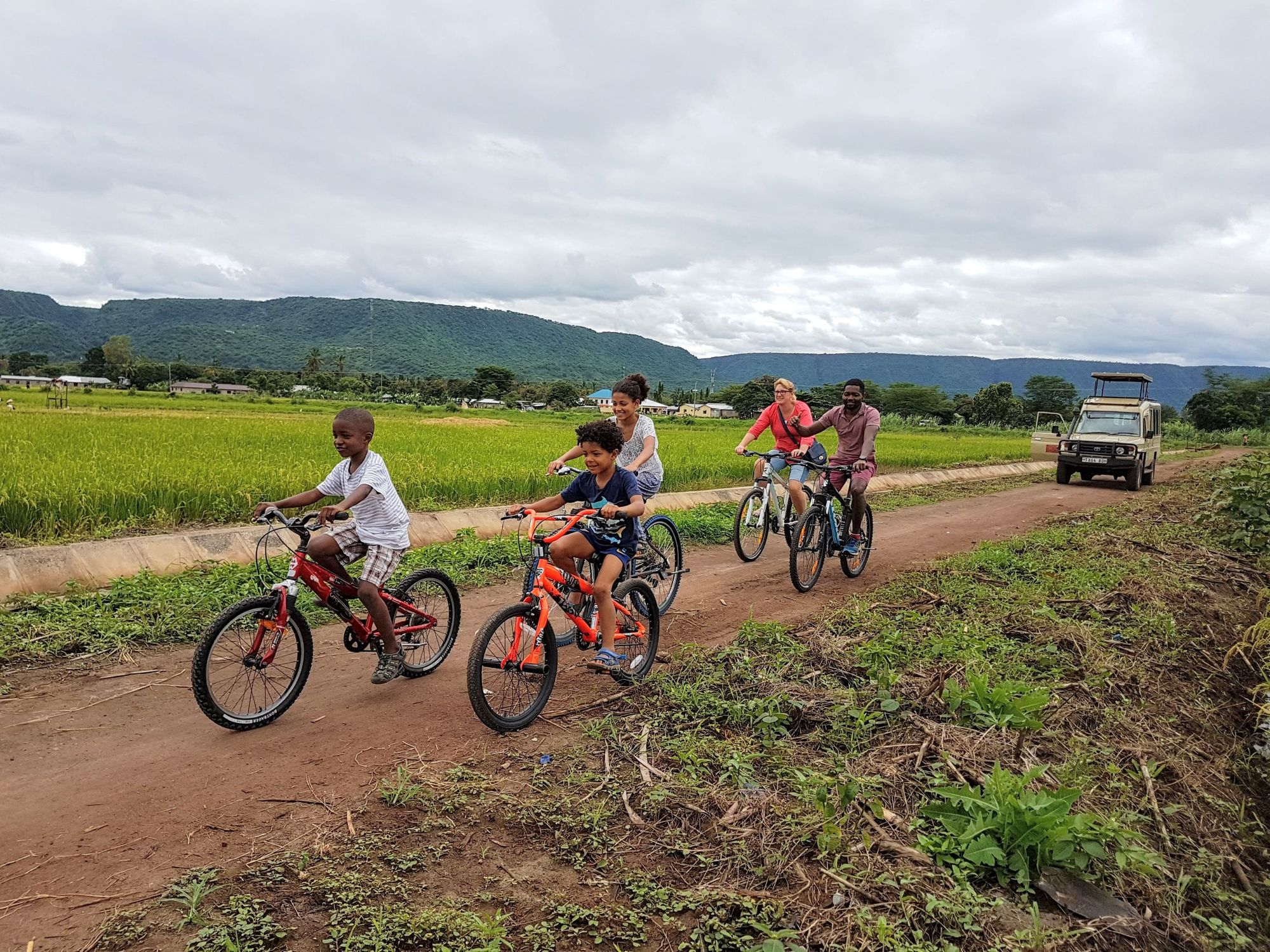 Chris wanted a business partner with expert local knowledge to complement his cycling expertise, which is where George comes in. Born in Moshi, in the Southern Pare Mountains, George grew up with a deep appreciation for nature.
"Mkomazi National Park, which is 11km from my home village, is home of the black rhino.  During the dry season we used to see animals like elephants and buffalos near the village. All this made me interested in wildlife, and want to share this experience with everyone around," he explains.
As a child, George sold bananas at the local market to fund himself through school. Later, he was sponsored for a place at the Mweka College of Wildlife Management, and afterwards became a porter on Mount Kilimanjaro.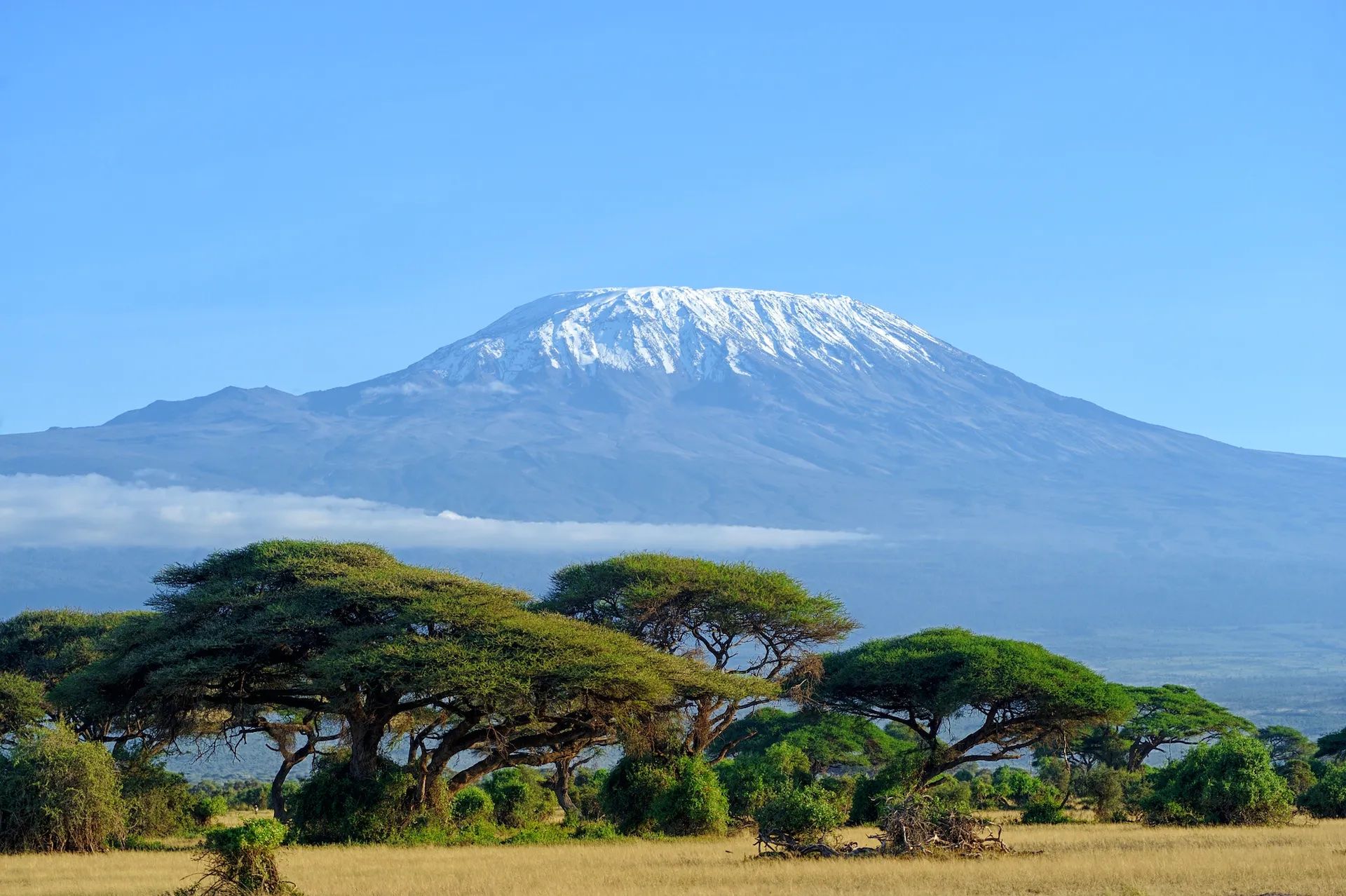 "I've been up to the top of Kilimanjaro somewhere between 50-100 times. But in 2012 I returned to my profession, which is safari. I've been driving people around in the national park of Tanzania for more than 13 years," he says.
The two first met at Chris' brother's wedding. "George was a key part of that, and I hadn't really been involved," Chris says. "I was really fascinated by this guy and the way he saw things. Every time he opened his mouth to speak I stopped and listened - he had that sort of presence. I asked about who he was, and was told he was a tour guide."
At this point, Chris was only toying with the idea of setting up a cycling tour company in Tanzania. But once he became more certain, he reached out to George.
In West Kilimanjaro and the Arusha National Park you can bike very close to the animals, like giraffe, zebra, antelopes...
"It was a very good combination because Chris loves cycling and I love travelling, and sharing with everyone the beautiful experience of nature in Tanzania," George says. "When you're a tour guide there's a certain age when you want to advance and start your own thing. Chris came at the right time, and the answer was yes."
A Deeper Way to Travel
Over the next couple of years, George and Chris worked together to start their business. They've established cycling routes through some of their favourite places in the country.
The duo's Tanzania Cycling Safari circumnavigates Mount Kilimanjaro. You'll travel down dirt roads and gravel tracks across acacia woodland and open plains, passing through local villages. The most challenging but rewarding day of cycling involves an ascent to Shira Plateau, following one of the climbing routes up Kilimanjaro.
"We have chosen routes that give you a combination of everything. You get as close as you can get to Mount Kilimanjaro. You'll see the plateau; you will be there. It's one of the high points on the route," Chris says.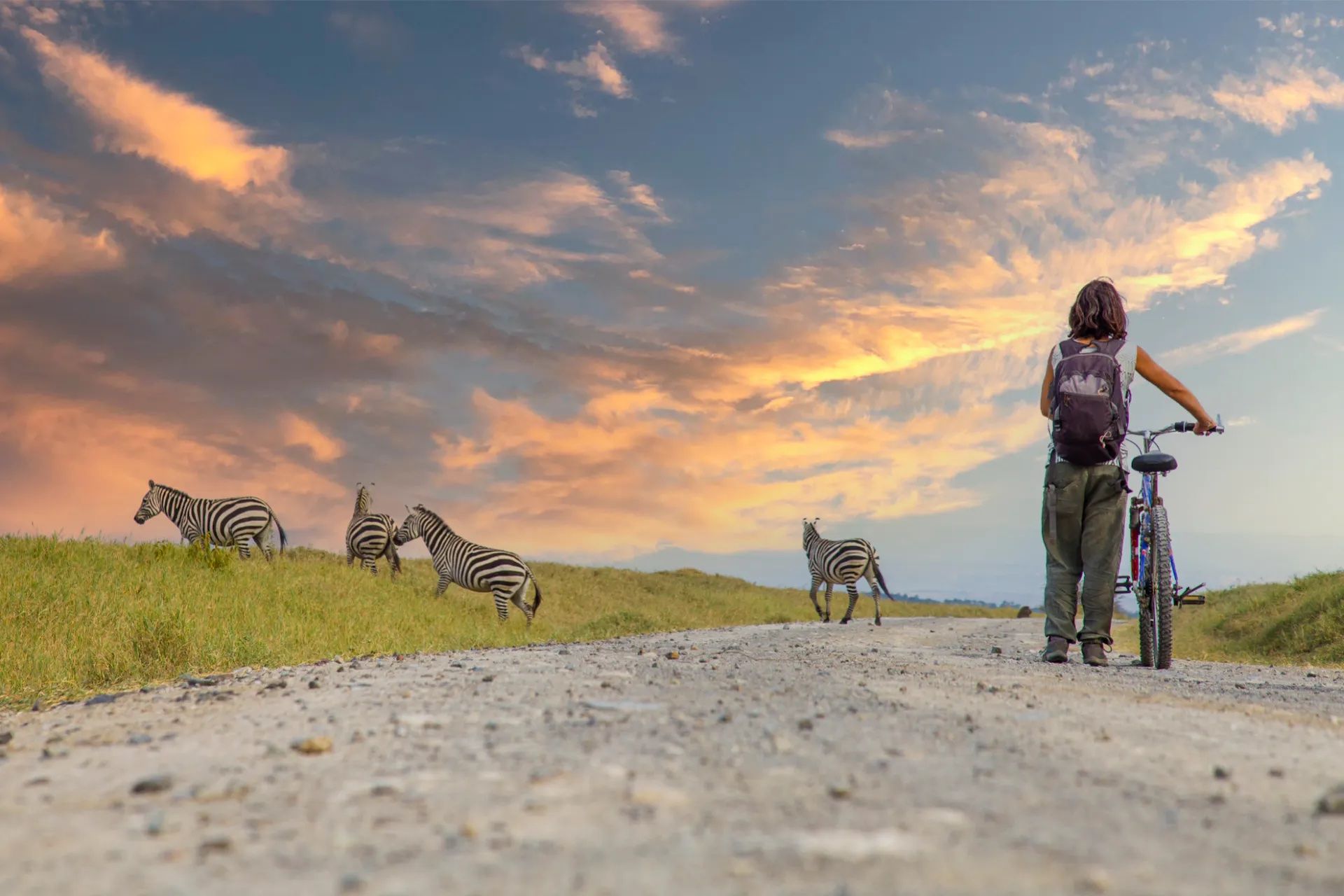 "You can also go on a wildlife safari," George says. "In West Kilimanjaro and the Arusha National Park you can bike very close to the animals, like giraffe, zebra, antelopes, so this is one of the most unique experiences you can have in Tanzania."
"We know people talk a lot about flights, and whether you can justify flying many thousands of miles from the UK and the US to Tanzania. But going to Tanzania, being close to nature and the animals - it's a way of educating people that we can live with nature in a friendly manner," Chris adds.
According to George, one of the most meaningful things about cycling in Tanzania is being able to interact with people in a way you couldn't if travelling in a jeep.
"Here in Tanzania we are about 123 different tribes. If you're going by jeep you can't stop and meet anyone, but on the bike you can uncover a lot of different cultures. You'll see how we live in Tanzania - in one place, you can be mixing with 10 to 15 different tribes," he says.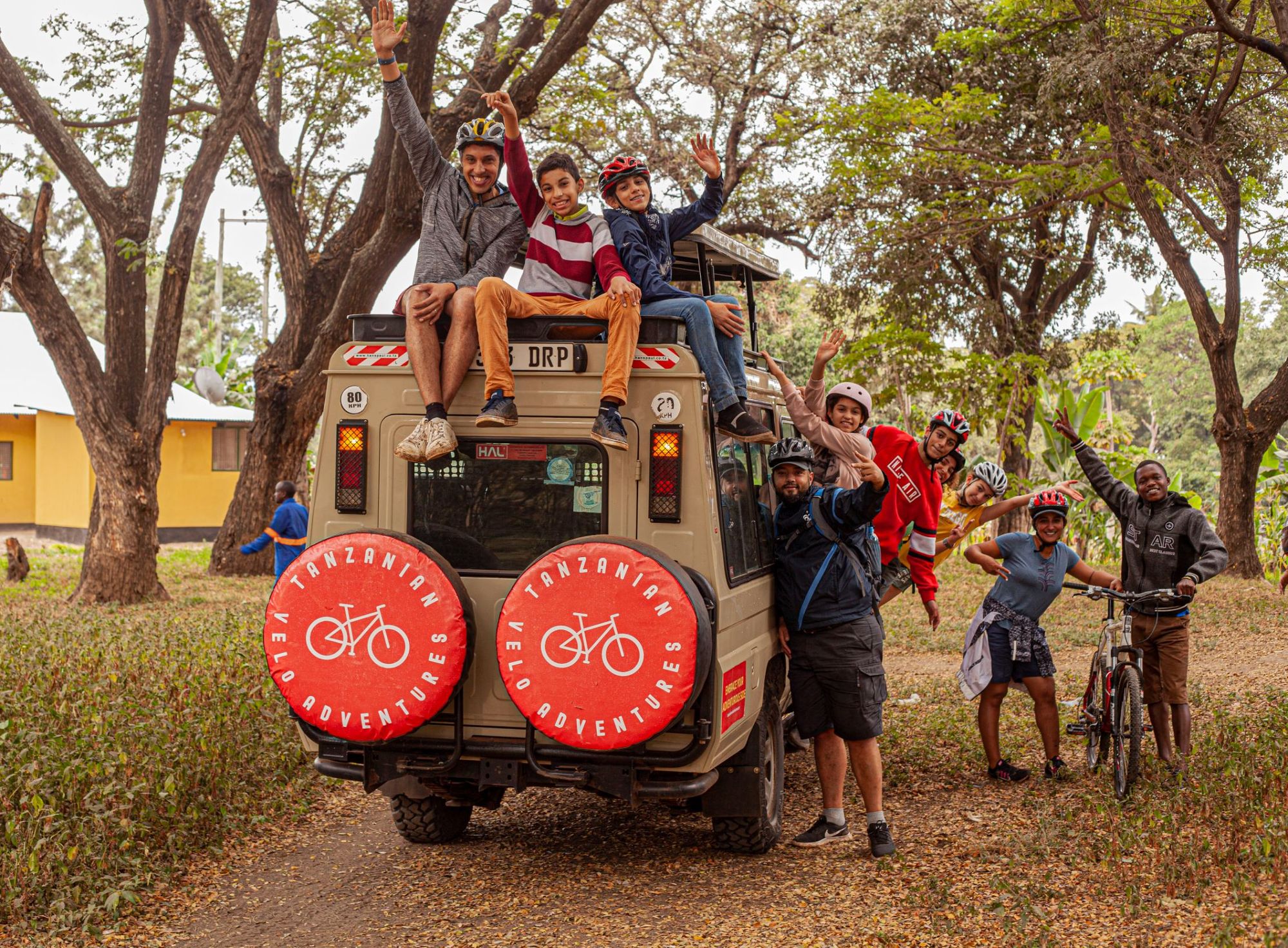 The Tanzanian Cycling Safari involves stays at locally-run campsites and lodges. This includes a stay at Osiligilai Maasai Lodge, which is managed by a local Maasai community. You'll have the chance to listen to Maasai songs and stories, and learn some bushcraft skills.
"We want you to embrace your adventurous side," Chris says. "To become an adventurer, you have to actually immerse yourself in a place. Tanzania is blessed with scenic, beautiful landscapes, and national parks, but it's all about its people.
"We believe that it's not about the destination, it's about the journey; the people you meet along the way, and the experiences you share."

Inspired? Then join Chris and George on a Tanzanian Cycling Safari.