Brittany Jacobson first started working with women who had been sex trafficked at the age of nineteen, after attending a conference on the topic. "It was the first time I'd ever heard about human trafficking," she says.
"I was in an abusive relationship whilst in high school. I wasn't sexually abused in the way that trafficking victims are. But the emotional manipulation that keeps you in those situations, I completely understood. I found out I had a heart for that population - I've never really looked back."
Brittany is the founder of Freedom Summit Adventures, an organisation providing outreach and support to survivors of sexual exploitation, trafficking and domestic violence. It runs regular weekend retreats and hiking trips for survivors. We spoke to Brittany about why climbing mountains can help heal trauma, and her plans to fundraise by climbing Mount Kilimanjaro.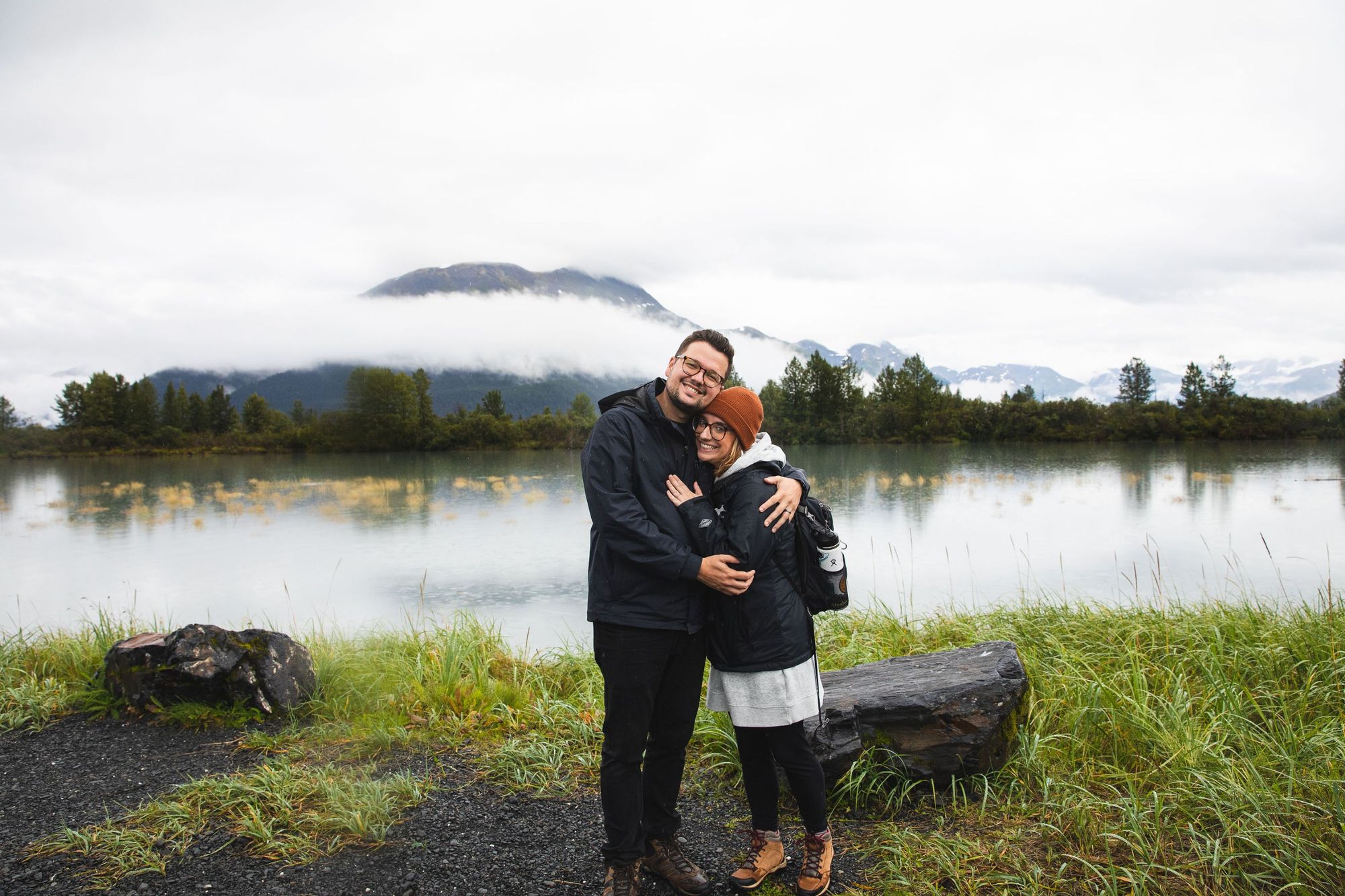 Sex Trafficking Explained
Sex trafficking is a form of modern-day slavery where an individual is coerced, forced or groomed into performing commercial sex acts. According to US law, anyone under 18 engaging in commercial sex is considered a victim of trafficking, regardless of lack of force or coercion.
"In Michigan, it happens a lot at strip clubs, and illicit massage partners as well - it's not quite as frequent to find a kidnapping situation," Brittany says. "About 92% of the women we reach out to - in strip clubs at least - have experienced some kind of sexual abuse in childhood.
When they come out of the industry they have the clothes on their back and maybe a toothbrush
"A lot of times they fall into a really unhealthy relationship with a guy, who ends up pimping them out. Then they're trapped because all of their money goes to him. When they come out of the industry they have the clothes on their back and maybe a toothbrush."
For Brittany, who is a keen snowboarder, hiker and paddleboard instructor, sharing her love of the outdoors with survivors was a natural next step. Nine years ago, she founded Freedom Summit Adventures (initially called the Freedom Paddle Co.). It started as a kayak, snowshoe and paddle board company, with profits being used to provide resources for survivors of sex trafficking.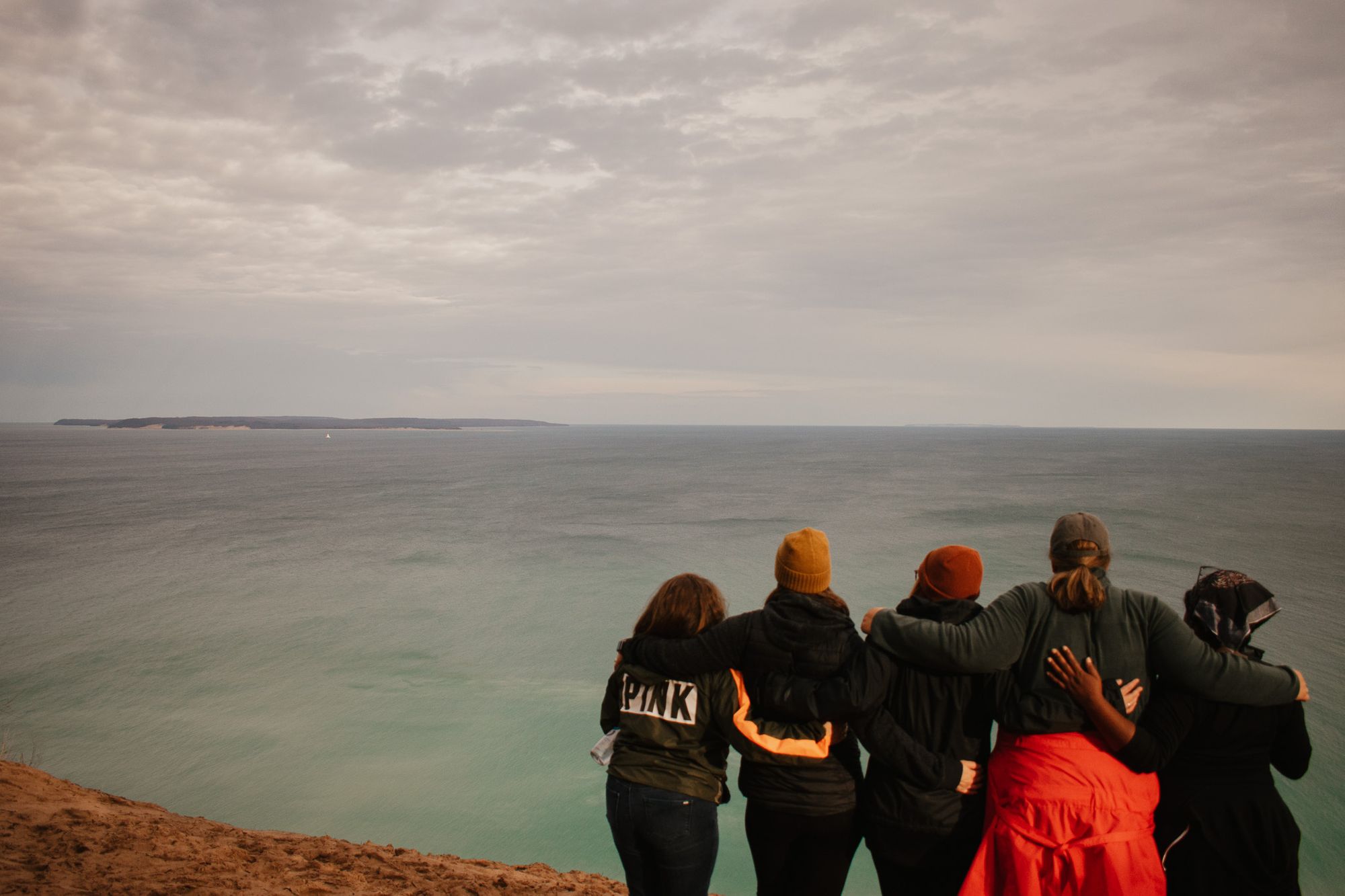 "It blossomed into an opportunity to use the outdoors as a source of healing for the women we're working with. The outdoors gives you a chance to get away from everything, which just takes over sometimes. We're working with a lot of trauma pretty frequently," Brittany explains.
The Outdoors Heals
Alongside helping women find housing, connecting them with childcare and therapy providers, Freedom Summit Adventures runs weekend getaways for survivors of sex trafficking. It also partners with domestic violence refuges across America to offer similar retreats - usually as a graduation present for survivors after completing their own programmes. The retreats include sessions on nutrition, goal-setting, art therapy and a hike.
"Wherever we hold a retreat, we summit a local mountain. Fresh air is really important when you're stuck in that mental space of 'everything is awful, and everything is against me'. You have a chance to see something greater than yourself in that moment, which I think is really important," Brittany says.
"With the safe houses, the summit is a physical representation of those emotional and spiritual mountains people have been climbing over the last 8-12 months. It's a reminder that we can all do hard things; climbing the mountain is one small example of what you've already achieved on your healing journey.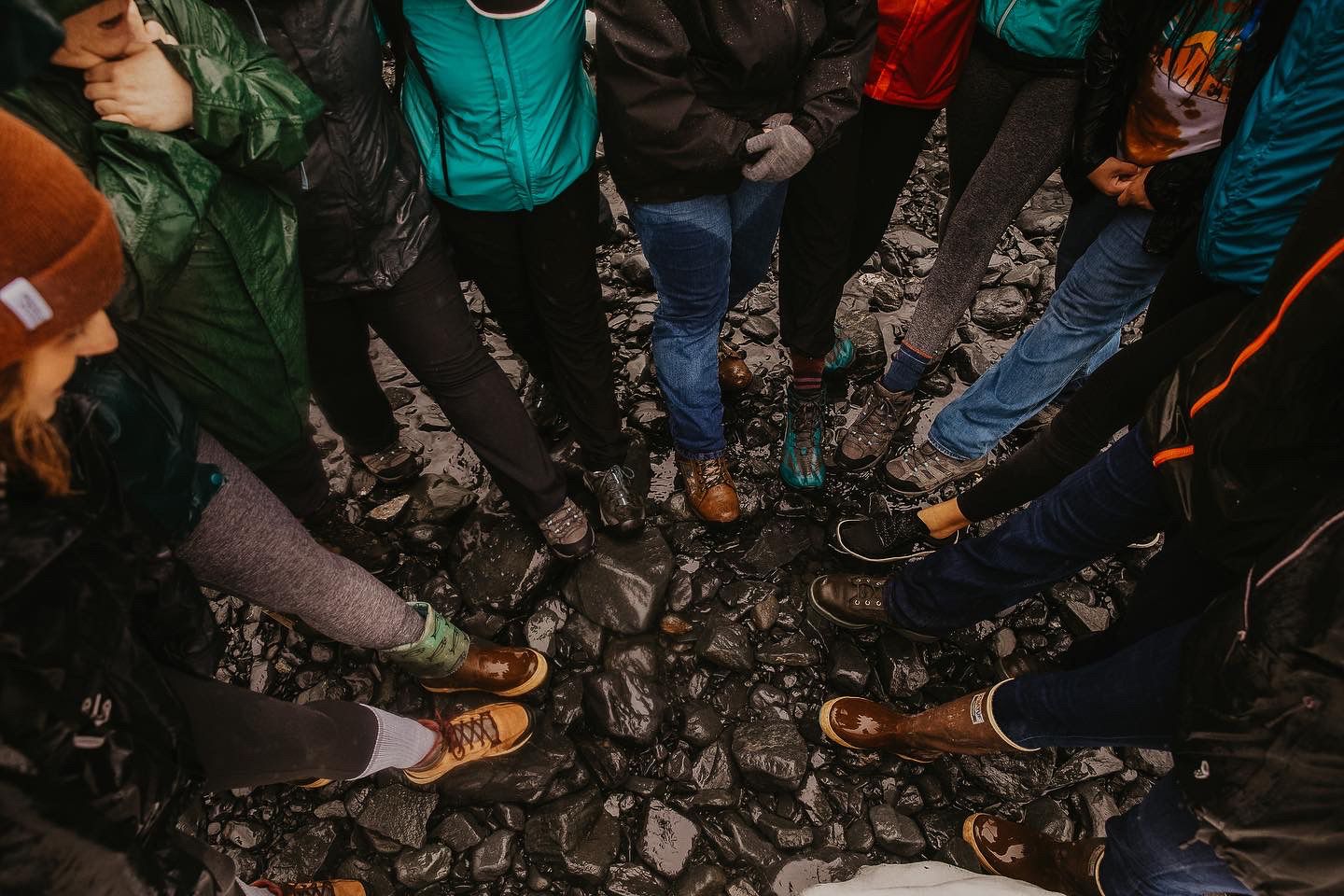 "Hiking in general can be such a good coping mechanism. When you're going through talk therapy, structured therapy, sometimes it's easy to feel like you're constantly healing. But if you can take a break once in a while and do something that's really life-giving and fulfilling, it helps too. It makes you realise that when trauma rears its ugly head, you can just go outside."
The retreats are deliberately varied to provide women with different options for managing their wellbeing. Some might gravitate towards the art activities, while others have a preference for hiking, but participants are persuaded to try everything. She recalls a woman in Alaska, who was very resistant about the idea of going on a hike.
The summit is a physical representation of those emotional and spiritual mountains people have been climbing over the last 8-12 months
"She was so cross, saying 'I don't want to do this, don't talk to me'. We actually didn't summit a mountain in Alaska, because it's a lot for people who've never hiked before. We took everyone on the Byron Glacier Hike - it's only three miles, so nothing crazy," Brittany says.
"I kid you not, the woman that walked out that door was not the woman who returned to the house later on. We got to the glacier and she was in tears. She said she'd never seen a glacier up close, and that she was so glad we dragged her out of bed. She gave all of the team huge hugs, and said 'I think this is something I could really enjoy doing. I didn't realise how much I needed this space to realise that there is something bigger than me.' It was just such a cool moment."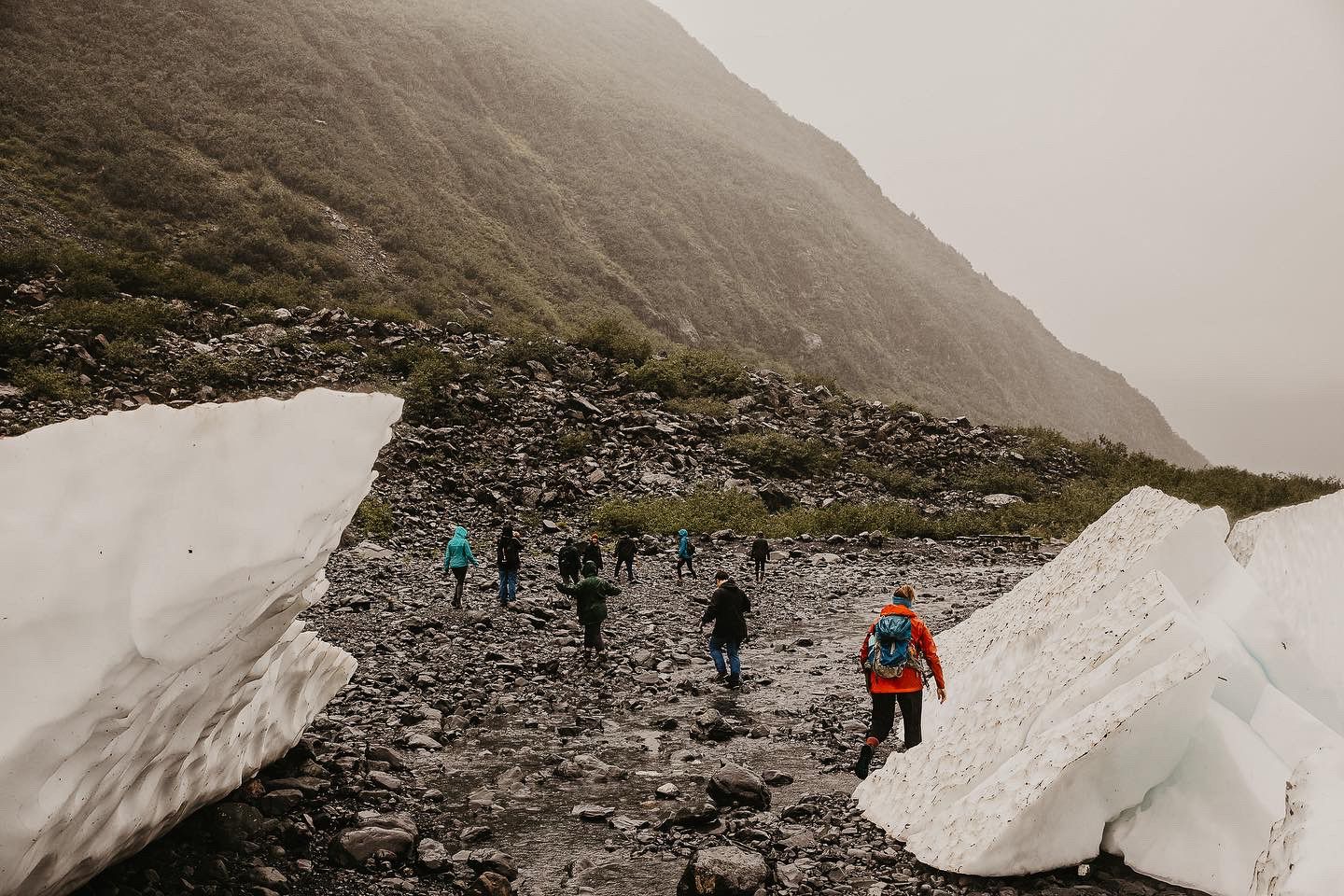 Climbing Kilimanjaro
In October 2023, Brittany and her husband are climbing Mount Kilimanjaro to fundraise for Freedom Summit Adventures. They've booked a private trip with Much Better Adventures, and are looking for others to join them. Alongside the trip fee, participants have a fundraising goal - to raise $2,500 for Freedom Summit Adventures.
"We want to use Kilimanjaro as a funding opportunity for us, where people can do something really exciting, get out of their comfort zone a little bit and realise that we can all do hard things. We have a goal of supporting 10 scholarships for survivors to join us on our weekend getaways," Brittany says.
She was attracted to booking with Much Better Adventures thanks to its sustainable approach to travel, and focus on keeping money in the local economy.
"I didn't want to climb Kilimanjaro and end up exploiting porters. I'm not ending exploitation to exploit people on a mountain," Brittany explains.
Brittany will be climbing Kilimanjaro, which towers 5,895 metres high, along the Machame Route. Across the six-day trek she'll travel across grassland and through rainforest, up the slopes of the mountain and beneath glaciated precipices - a difficult journey, but one that is sure to live long in the memory.
Inspired? Learn more about climbing Kilimanjaro for Freedom Summit Adventures. Or check out our Big Adventures, all of which can be booked as a private trip.