Adventurous travellers will be captivated by Guatemala. Black sand beaches are lapped by turquoise waves. Humid rainforest conceals atmospheric Mayan ruins, and is home to an astonishing number of animals, including jaguars, scarlet macaws and boa constrictors. Meanwhile, almost two-thirds of Guatemala consists of mountains pockmarked with lakes and twisting underground rivers - ideal adventure sports territory.
A spine of volcanic peaks runs down the country, part of the Pacific Ring of Fire. Some of them are still active, belching smoke and flames into the night sky. There are plenty of hiking trails that take you up and around these summits. In this Guatemala hiking guide we'll be recommending some of our favourite volcanoes to hike, as well as providing you with further information about the dramatically-named Ring of Fire.
What is the Ring of Fire?
The Ring of Fire (also known as The Pacific Ring of Fire) is a vast loop of active volcanoes and seismic hotspots that runs for 40,000 kilometres around the Pacific Ocean, tracing the boundaries between tectonic plates.
If you're interested in a volcano hike somewhere around the Ring of Fire, there are lots of options. If climbing high is your goal, test yourself with an ascent of Mount Cotopaxi, Ecuador's highest volcano (5,897m) when conditions allow. The Ring of Fire also runs through Nicaragua, leaving behind a row of active volcanoes, freshwater lakes and lava-filled craters.
Another excellent option is to hike the Ring of Fire in Guatemala. The Central American country boasts 37 volcanoes, many of which are active. They are located on a part of the Ring of Fire known as the Central American Volcanic Arc (also known as the Central Volcanic Ridge), which runs parallel to the Pacific coastline from Panama to Guatemala.
What is the highest volcano in Guatemala?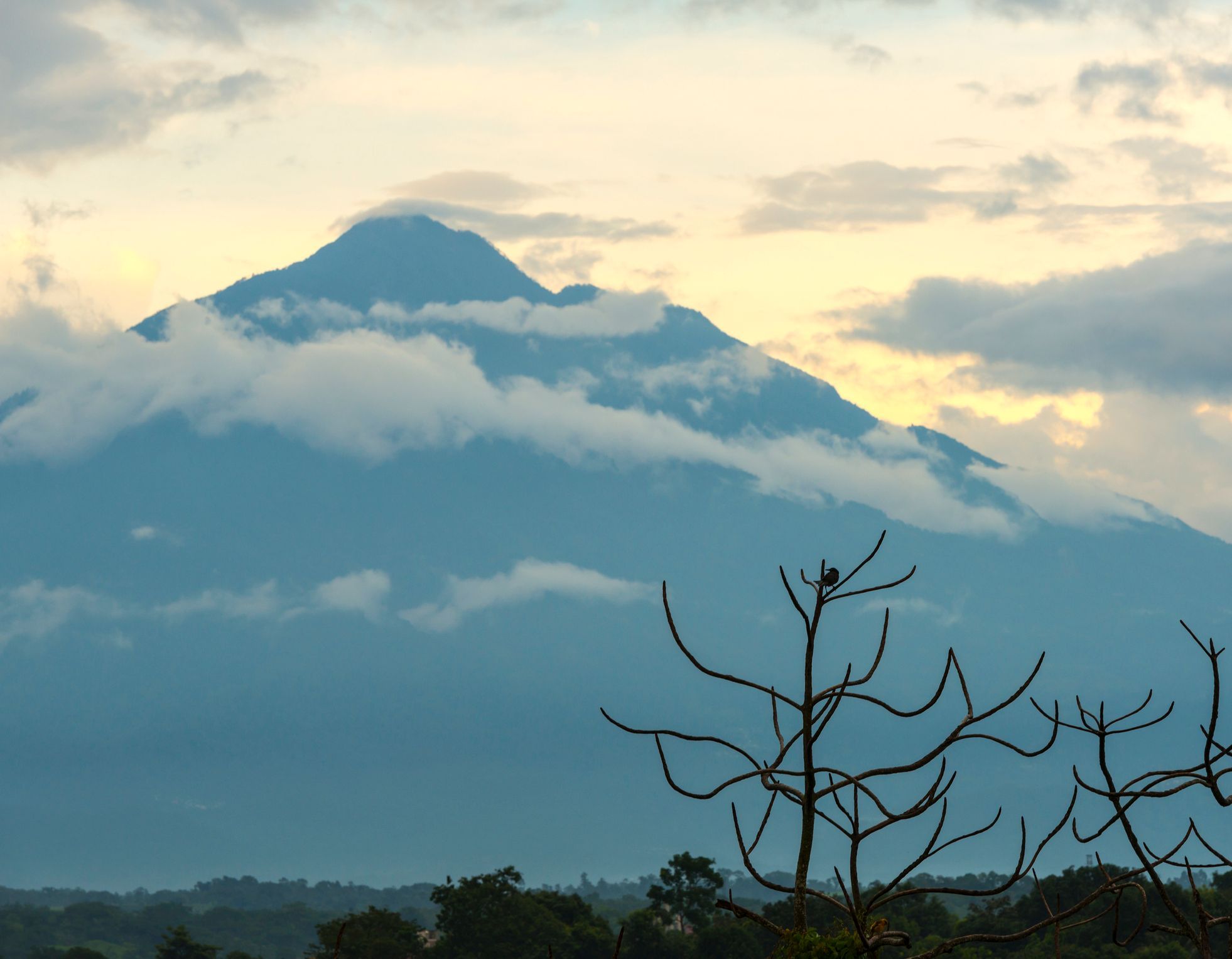 Tajumulco Volcano is the highest volcano in Guatemala, towering to a height of 4,220m - its name means  'above the clouds' in the local Mayan language. It's also the highest volcano in Central America.
Before you ask, yes, you can climb it. And yes, we'd highly recommend you do it.
Which Volcano Should I Hike in Guatemala?
Tajumulco - due to its height and the bragging rights that come with an ascent to the summit - is a popular volcano to hike in Guatemala. But we also recommend the trek up Acatenango (3,976m). The trail takes you through biodiverse cloud forest - home to the famous Quetzal bird - before continuing up onto the volcano's slopes. Camp overnight and you'll likely see the smoke and fire from nearby El Fuego, an active volcano four kilometres away.
But why restrict yourself to just one volcano? We recommend tackling a few different summits on a multi-day hike. With 37 volcanoes to choose from, you'll be spoilt for choice. Here's our favourite volcanoes to hike in Guatemala.
The Best Volcano Hikes in Guatemala
1. Pacaya Volcano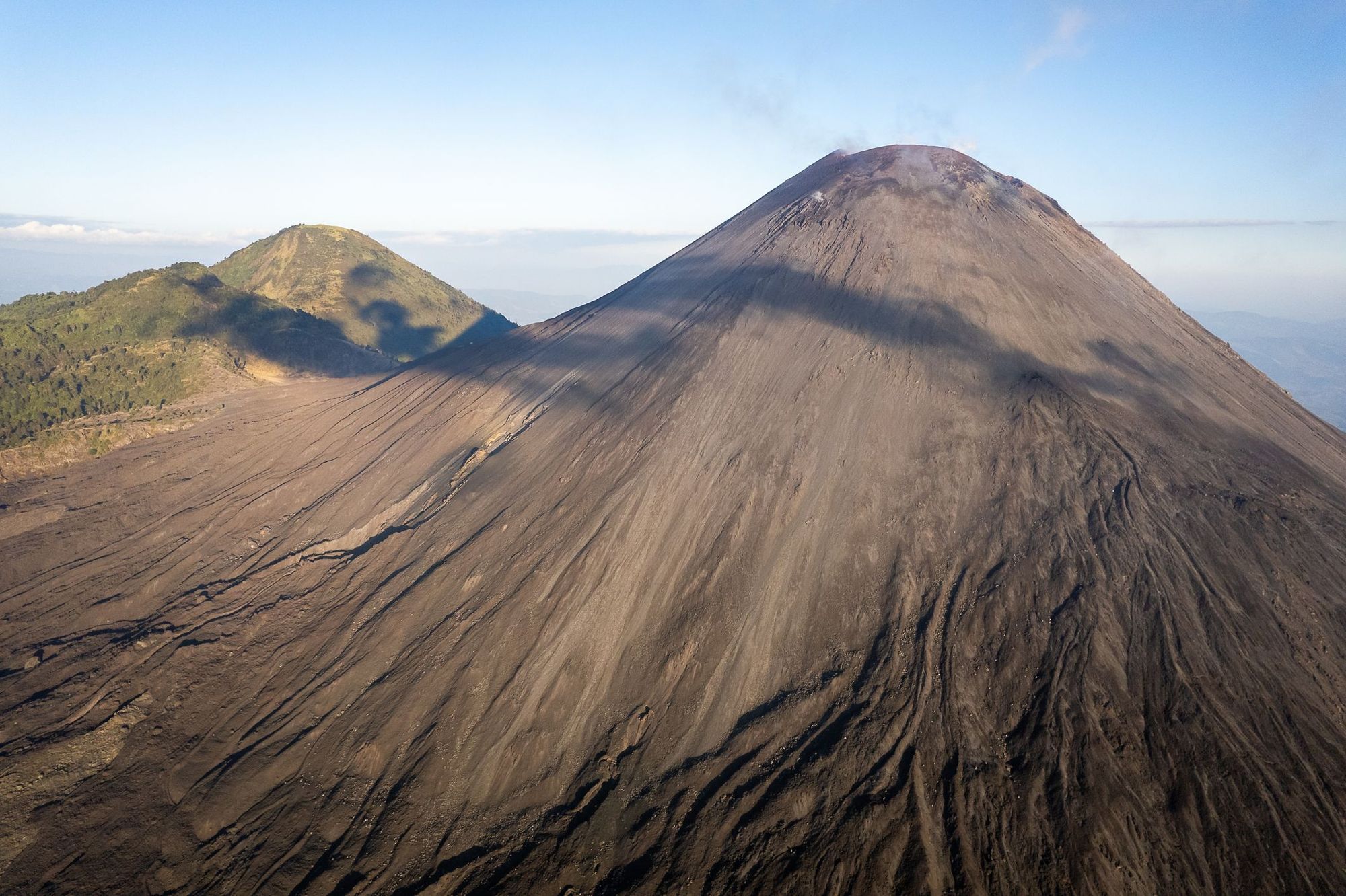 Elevation: 2,288m
Distance: 6km
Walking Time: 4 hours
Pacaya is one of Central America's most active volcanoes, spewing bursts of ash from its crater, which you may get to see on this hike to its peak. The trail winds up to the summit through dramatic lava fields with geothermal hotspots - you can stop to roast marshmallows on one of them.
Although the walk is relatively short, the trail is steep, and the high altitude means it's not a bad idea to stop frequently for breaks. There's a few snack stands along the route, selling the likes of like naranja con pepito (oranges with ground pumpkin seeds). The view from the top is spectacular, taking in the nearby summits of fiery Fuego and Acatenango.
2. Acatenango Volcano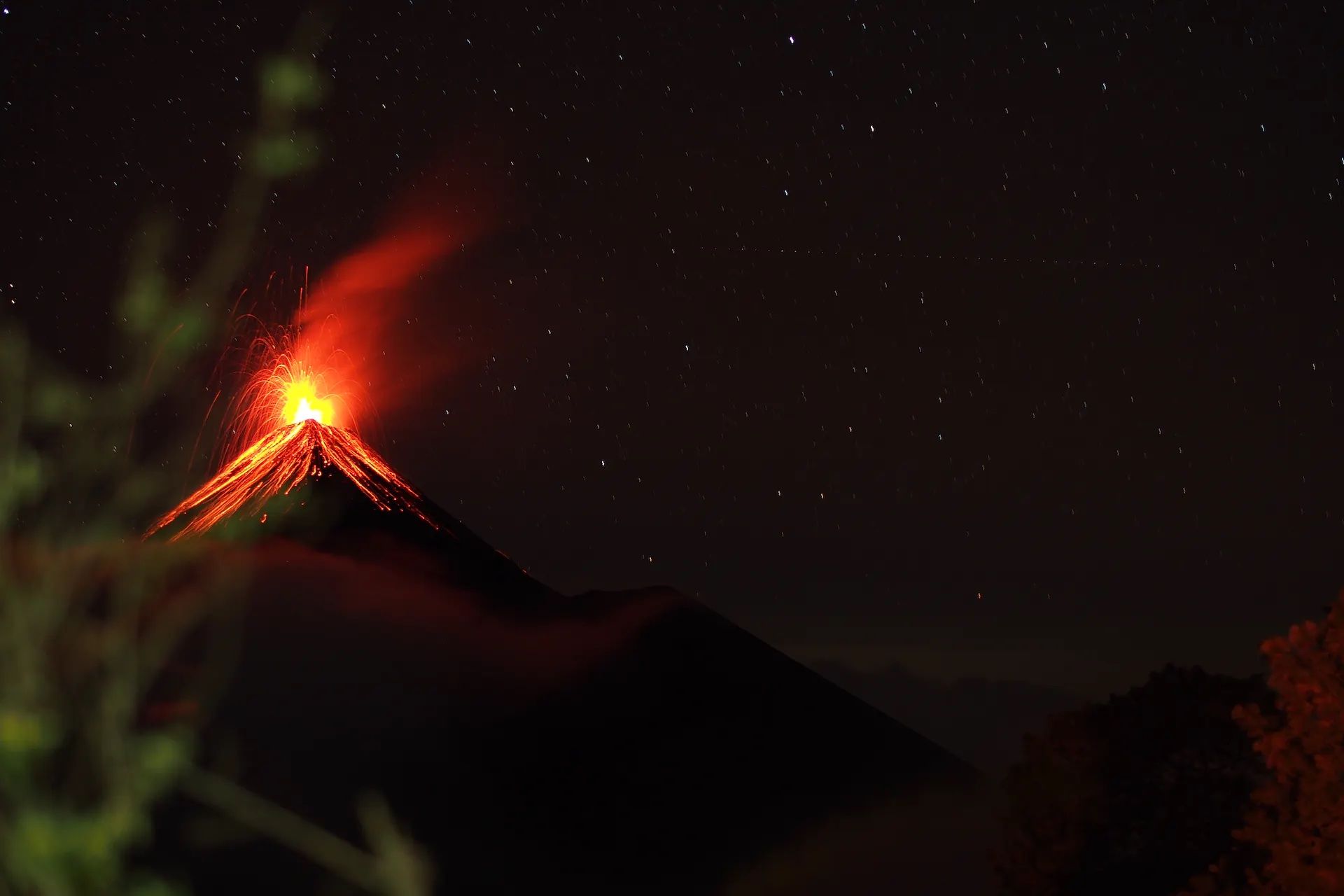 Elevation: 3,976m
Distance: 15km
Walking Time: 2 days
The Acatenango hike takes place over two days - you'll wild camp on the slopes and reach the summit for sunrise. Today's hike begins at the trailhead at La Soledad, and takes you through farmland and small villages. Before long the trail will become steeper, and take you through temperate cloud forest.
Different trip providers will have different overnight camping locations. Some might make camp on the volcanic slopes, but it's preferable to camp in a clearing in the cloud forest, just below the treeline where it's less exposed. Enjoy a meal around the campfire and look out for El Fuego volcano, which might be belching fire or smoke into the sky in the distance.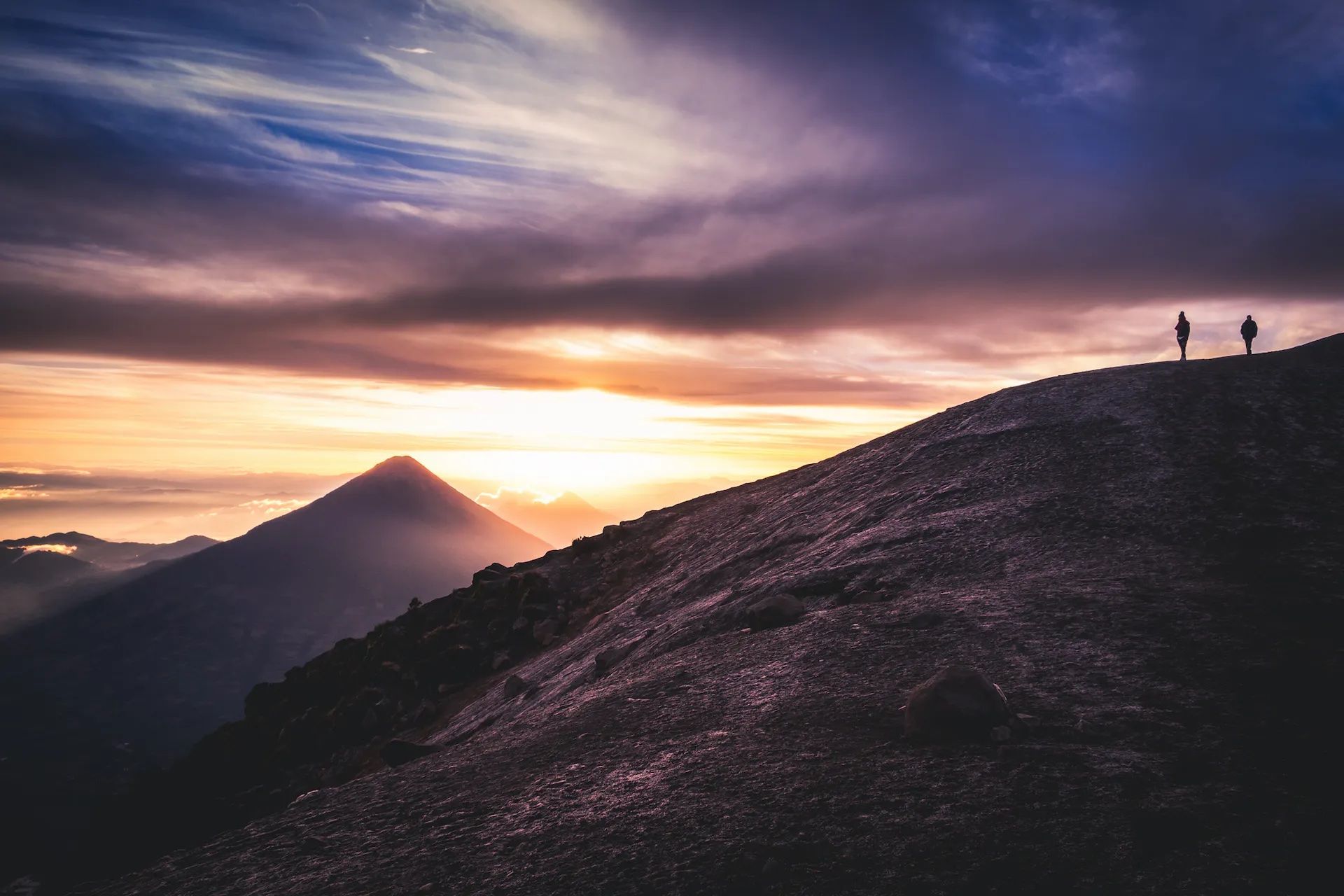 Wake up before dawn to complete the hour-long hike to the top of Acatenango, a steep climb up a scree-covered trail. The summit is exposed and windswept, but seeing the sun rise over the Guatemalan Highlands all around you will be a high point of the trip. On a clear day, you'll be able to see all the way to the Mexican border.
You'll descend the summit along a different route, which will take you back down through the cloud forest to lower altitudes.
3. Santa Maria Volcano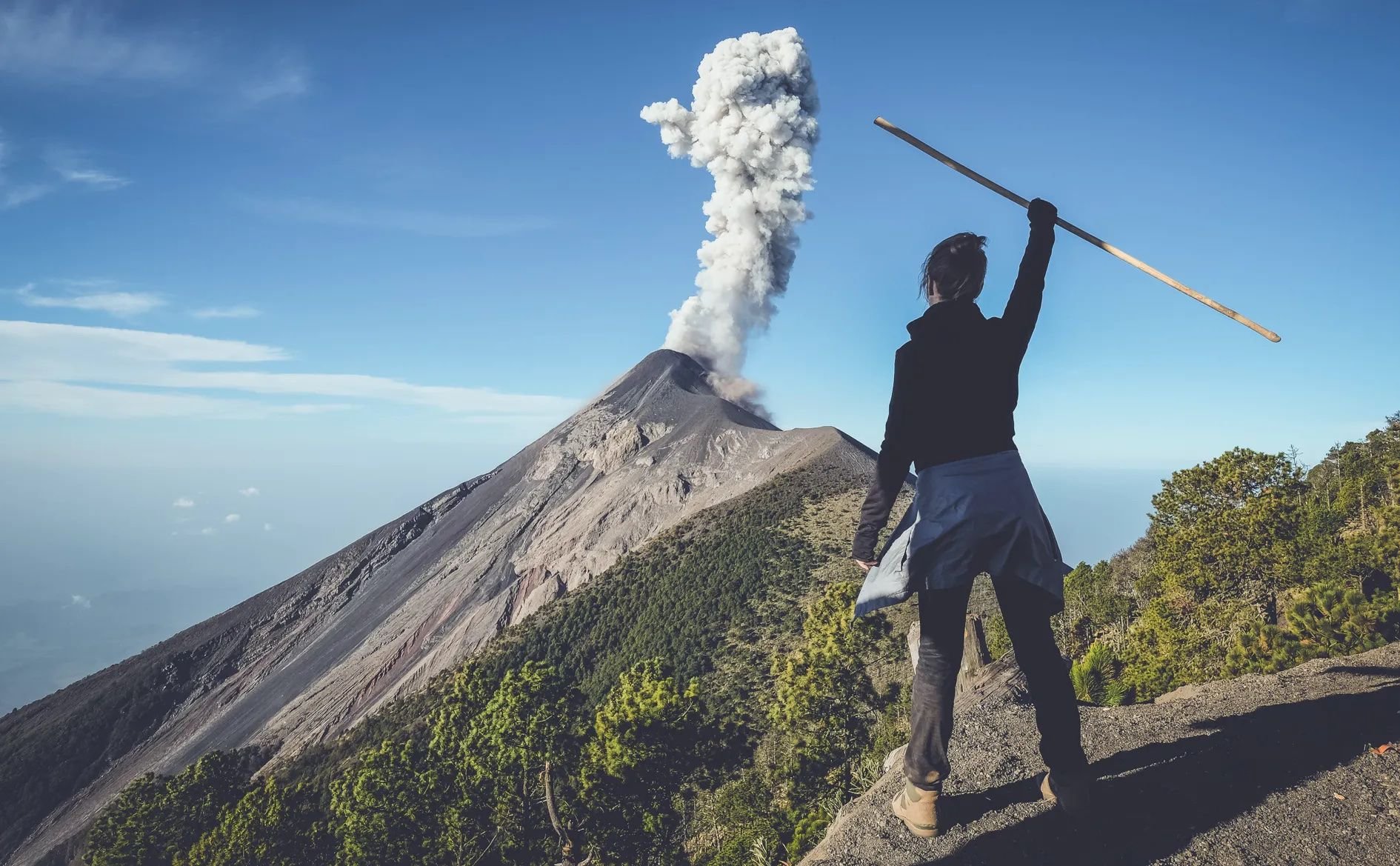 Elevation: 3,770m
Distance: 10km
Walking Time: 6-7 hours
Wake up early to hike up Santa Maria volcano - too late in the day and clouds will have gathered around the summit. Your surroundings will change from farmland to forest as you make your way along a dirt trail to the summit.
You'll reach the top after four to five hours of hiking, and then only the descent awaits. The view from the top is your reward. You'll be able to see the fiery crater of Santiaguito, the volcano next to Santa Maria, which has been active and erupting for around a century.
4. Tajumalco Volcano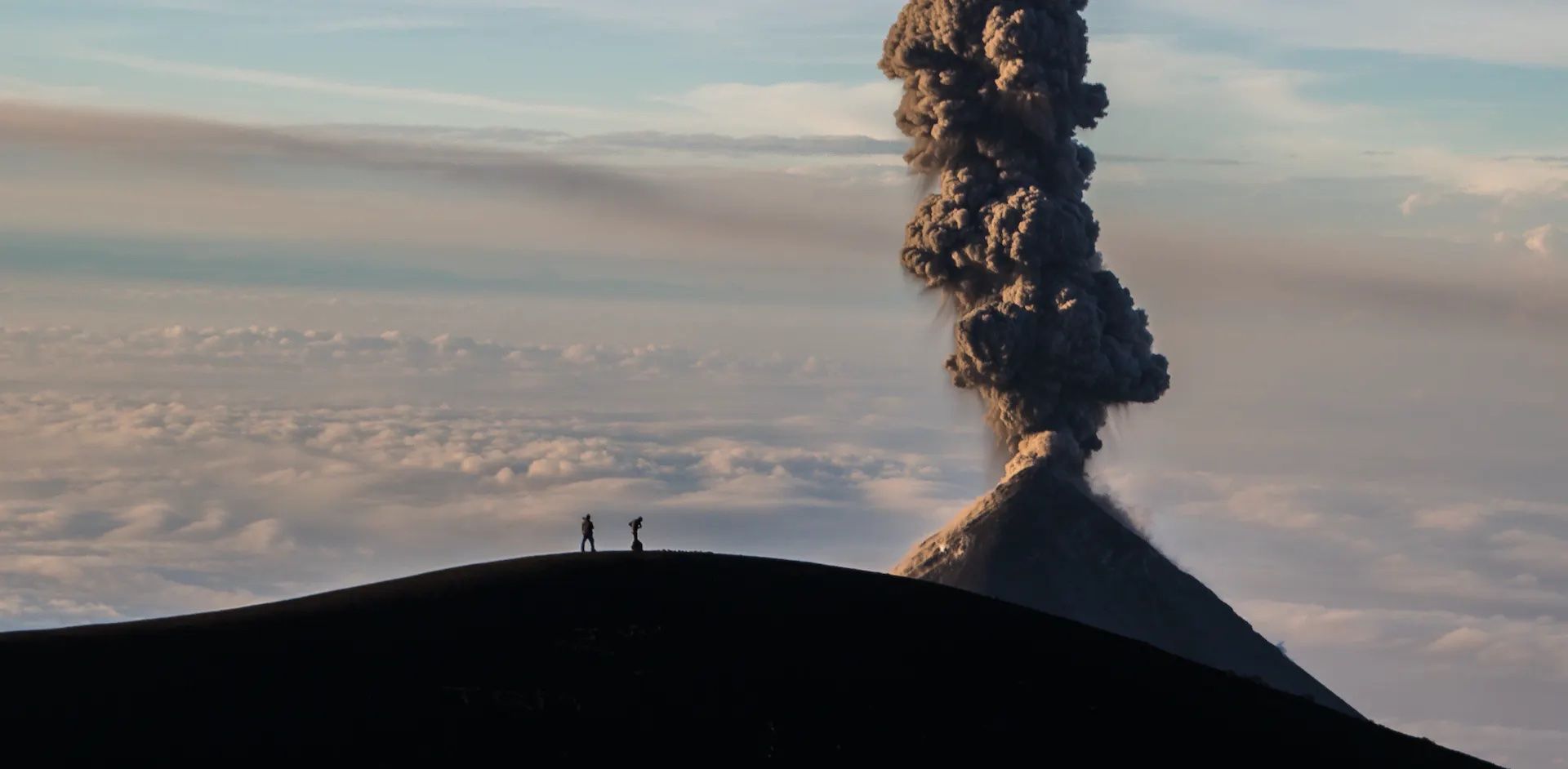 Elevation: 4,219m
Distance: 13km
Walking Time: 8-10 hours
Embarking on a hike up Tajumalco Volcano, the highest in Central America, is truly special. Although the hike itself isn't steep, the high altitude will make it a little more challenging, so again, remember to stay hydrated and take frequent breaks.
You can expect to be hiking for around seven to eight hours in total here, following a winding trail through picturesque pine forest. Above the treeline, you'll have a steep climb up Tajumalco's volcanic slope to the summit. You could descend on the same day, or return to the forest to wild camp, and then descend in the morning. We'd recommend this - the view of the surrounding volcanoes is spectacular at sunrise and sunset.
5: San Pedro Volcano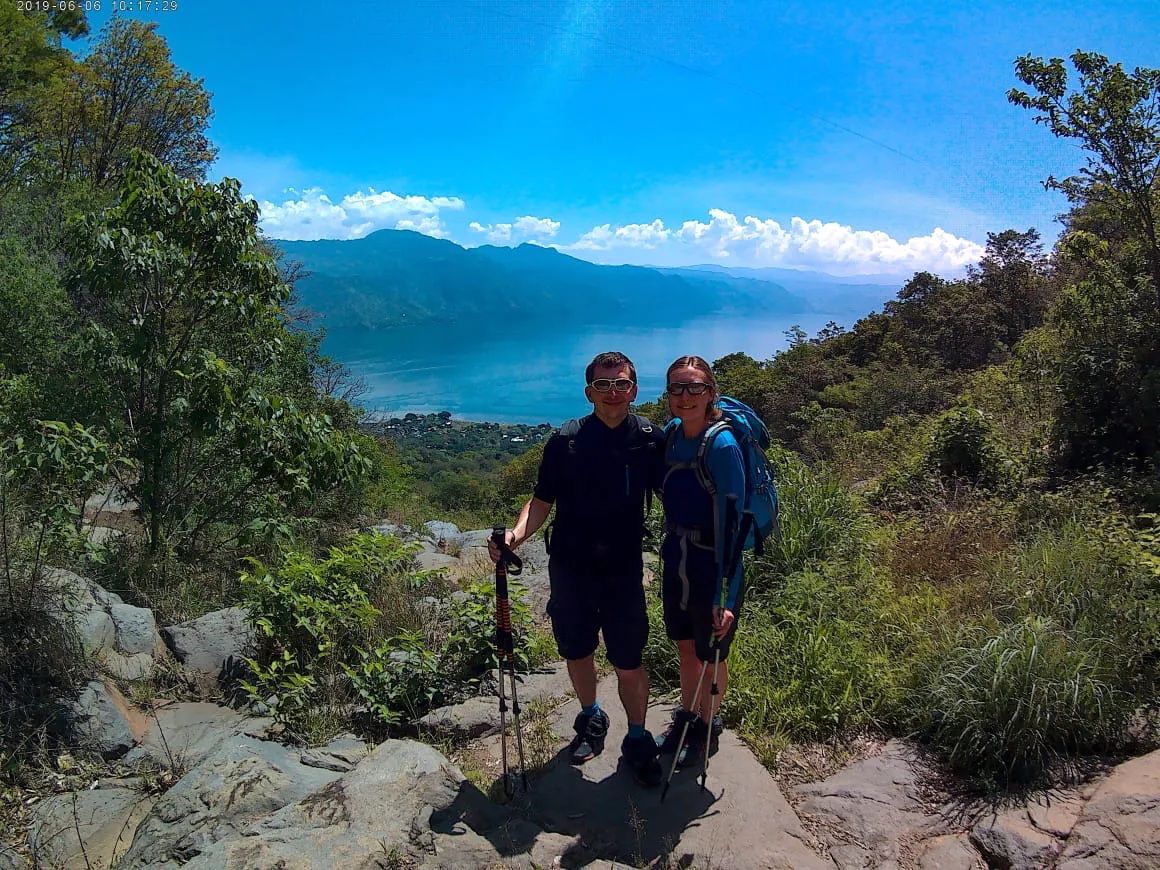 Elevation: 3,020m
Distance: 9km
Walking Time: 7-8 hours
Last but not least is an ascent of San Pedro. You'll likely need to go on a ferry ride across the glassy waters of Lake Atitlan to the trail head. There's a visitor centre there where you'll need to pay an entrance fee, which includes the cost of a guide (unless you are already travelling in a guided group).
You'll hike up through the cloud forest, along a dirt trail. It soon becomes a series of stone steps, which take you up towards the summit. From the top you'll see Lake Atitlan, and the forested mountains all around it. Descend back through the forest. We'd recommend staying to check out San Pedro once you've completed the trail.
FAQs About your Guatemala Volcano Hike
When is the best time to visit Guatemala for hiking?
November to April is the dry season in Guatemala, and the ideal time of year for hiking. You'll have the best chance of cloudless skies during these months, which makes panoramic views from the volcanic summits more likely. We particularly like November and December, when the countryside is still lush and green after the wet season rain.
Is it dangerous to climb a volcano?
Volcanoes are, by their very nature, highly volatile. Make sure you do your research before you go, into the volcano's past activity. Always make sure you obey any signs, or stay behind any barriers that have been erected along your route. And it's important to listen to safety advice from others, whether it be a local park ranger or your hiking guide. And if one volcano is too active to be climbed, there are plenty of others you can try instead! Following these guidelines will help keep you safe on your volcano hike.
What other places in Guatemala should I explore before or afterwards?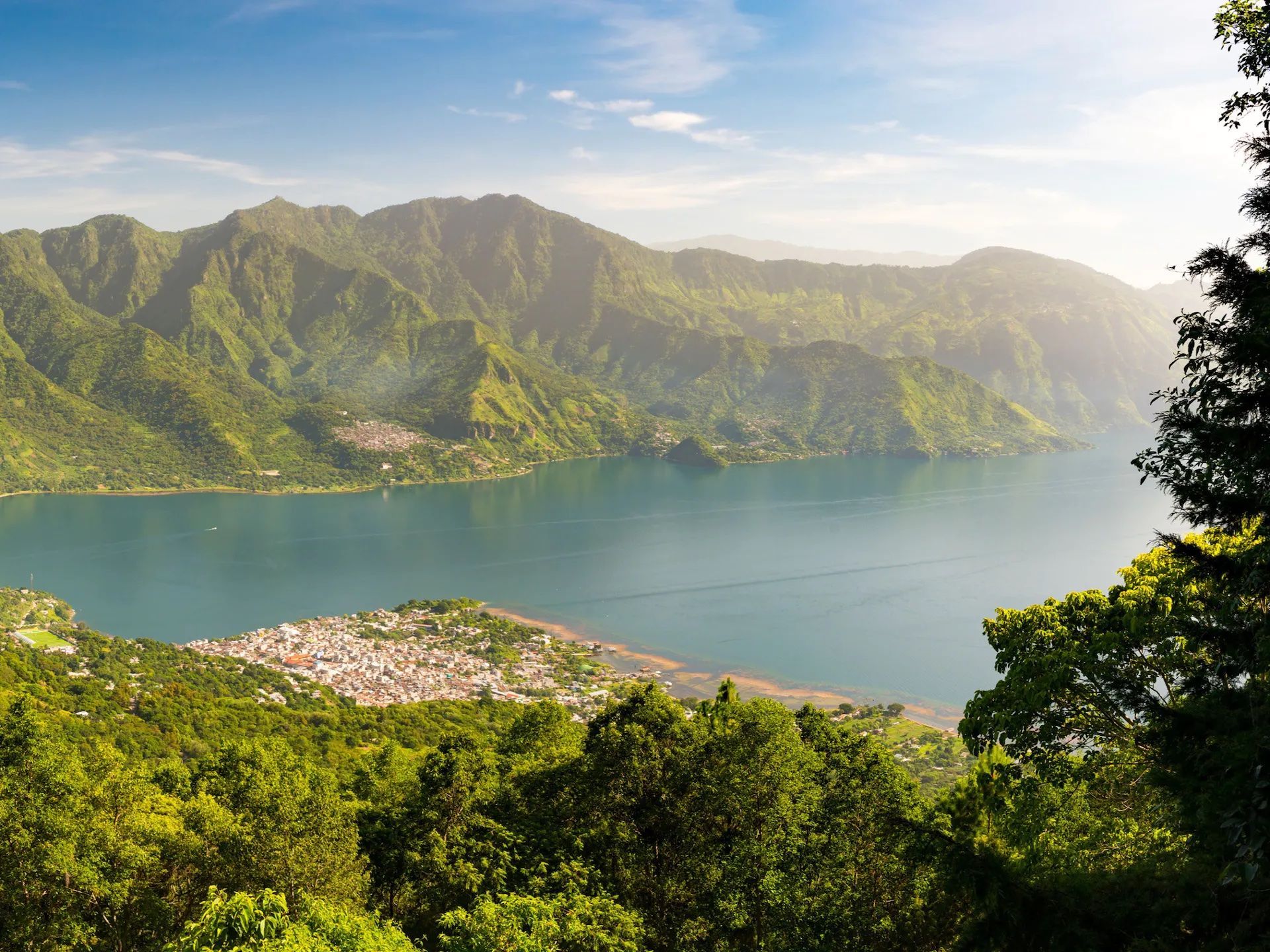 The city of Antigua is a gateway for volcano trekking, being close to summits such as Acatenango. But it has so much to offer it's a shame to pass through without stopping to explore. Scope out the Spanish colonial architecture, such as the iconic Arco de Santa Catalina, or browse the handicrafts market. Foodies will love checking out the street food scene and tasting the products in the chocolate museum. There are also plenty of hiking trails leading out of the city and into the surrounding hills, such as the Corazon de Agua trail.
The trailhead at Corazon de Agua Ecological Park is a short taxi ride from the city centre. You'll hike up through the forest, the trail steepening as you reach the summit of Corazon de Agua. There are plenty of viewing platforms at the top, offering a beautiful view of the surrounding hills.
After your hike, we'd recommend a few days of downtime at one of the picturesque villages surrounding Lake Atitlan, an area attracting all sorts of travellers. Yoga classes, massage and San Pedro's thermal baths will soothe sore limbs. If you're still feeling adventurous, there are plenty of hiking trails and watersports opportunities available. Lake Atitlan is also a popular place for learning Spanish, with many language schools providing opportunities for learning more about the local Maya culture.
What should I pack for the Guatemala volcano hike?

Whatever time of year you travel, make sure to bring warm clothes such as merino thermals and a down jacket - temperatures drop at the high altitudes you'll climb to. Worn-in hiking boots are also an absolute must. We'd also recommend taking enough energy bars and snacks, as they won't always be included in the cost of your trip. If you are hiking with a trip provider or guide, they will be able to provide a more extensive list".
Can I hike volcanoes in Guatemala without a guide?
In certain protected reserves, a guide is required (such as San Pedro). However, many volcanoes can be hiked independently. There are several things to bear in mind before you set off. First, if you're doing an overnight hike, you'll have to carry all your camping and cooking equipment yourself. If you're unused to hiking at high altitude, we wouldn't recommend this for the taller peaks. You'll also have to manage logistics yourself, which can be tricky getting to remoter trail heads.
There are plenty of totally achievable day hikes you can do independently. Lake Atitlan is a good place to base yourself for this, offering ridge walks, lake trails and several smaller summits. Do your research and decide what works best for you.
Inspired? Check out our Guatemala 5 Volcano Challenge, or our other Volcano Treks.