When you're hiking Medellín, you'll find the best hikes are those that take advantage of the natural beauty of the city. Capital of Colombia's mountainous Antioquia province, Medellín is found in the Aburrá Valley, which is a central region of the Andes Mountains. If you imagine a city built in the Andes, then you'll get a good vibe for the sort of terrain that is accessible from Medellín. It's lush, it's green, and it's packed with biodiversity.
Of course, the city isn't best known for its hiking. It's best known for the history; for the drug cartels that used to live there and for the infamous Medellín Cartel that operated with Pablo Escobar at the helm. A lot of people have learned about all that from watching Narcos on Netflix, but that was a long time ago now and the city really has turned itself around remarkably then. It's become one of the most exciting cities in South America, if not the world, to visit, partly because of the history and the interest that's generated, and partly because of all that beautiful scenery. Hiking in Medellín is amongst the best hiking in Colombia.
Hiking around Medellín and trekking in Medellín can be an experience that'll stay with you for the rest of your life. The Cerro Quitasol hike takes you from the city streets to the top of a mountain, the Higueron caves and waterfalls are incredibly accessible and only a three-four hour round trip, the Cerro de las Tres Cruces trek is great if you've got less time on your hands, and if you've got more, then there's whole jungle expeditions to delve into to explore the full biodiversity of Colombia. Here are some hints and tips for getting the most of it.
1. Respect & Learn the History of Medellín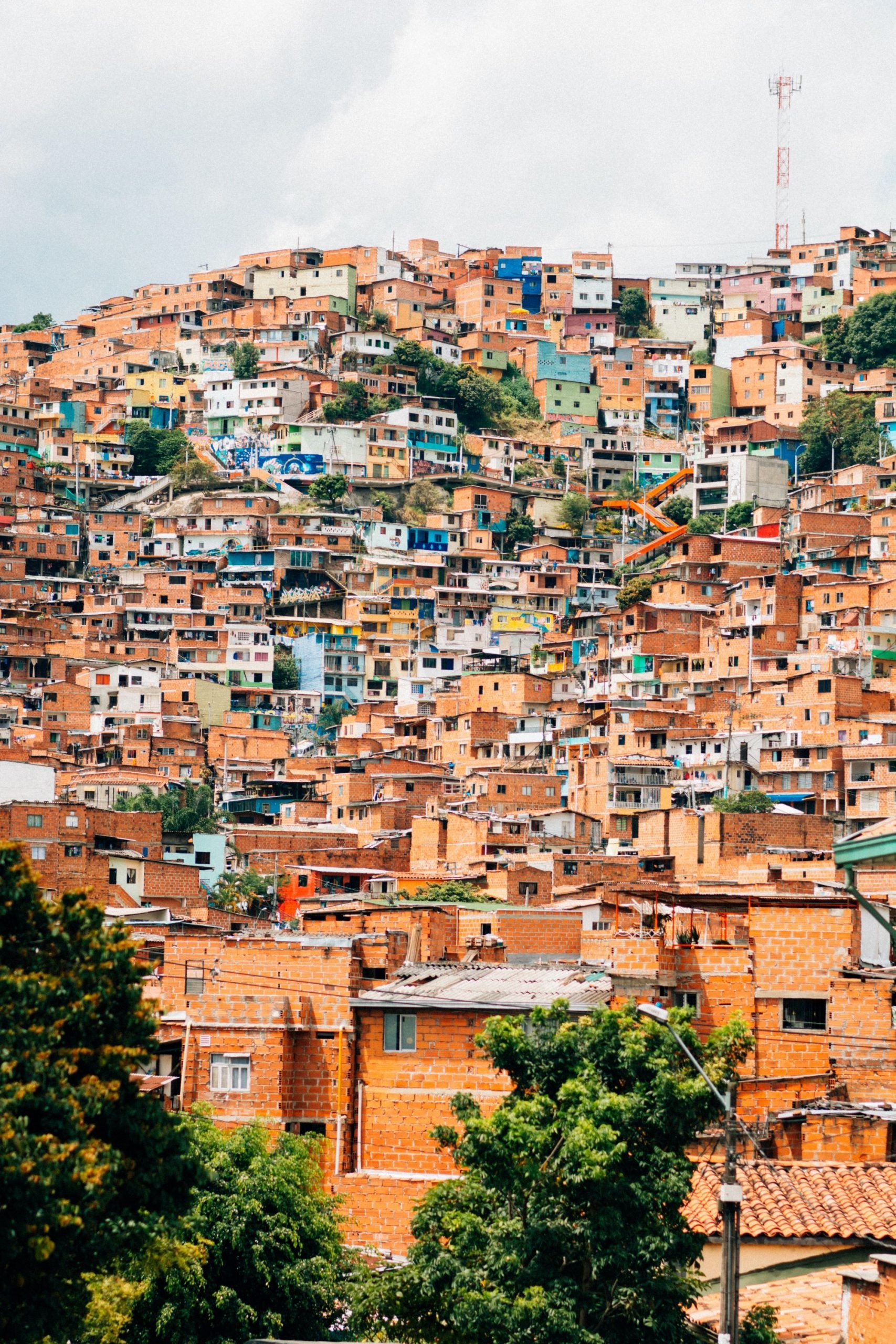 The extent of many people's knowledge about the history of Medellín (and Colombia) comes from TV shows such as Netflix's Narcos, which is about the Medellín cartel and Pablo Escobar.
It should be remembered when visiting Medellín that this time is in the past and that the people and the city have moved on. The city has had one of the most remarkable turnarounds in the world – even being named the world's most innovative city in 2013 in a Wall Street Journal-sponsored competition from The Urban Land Institute. They cited the rich culture and civic spaces of Medellín.
Of course, the times of the Medellín drug cartel are also not so long in the past that there aren't still people in the city who suffered greatly because of the drug wars in Colombia. The fact that such shows exist, and articles for tourism purposes (such as this one) are still talking about it shows Medellín is still dealing with the legacy of Escobar. That's why shows like Narcos are often criticised for glorifying Escobar, and why it's important as tourists not to do so. The TV show Narcos actually begins by saying "God created Colombia and made it so beautiful, he had to fill it with bad people." So, you can see why some Colombians wouldn't like the show.
"As with any history of a country, it's important to be respectful and to learn the full extent of the impact the history has had on the city you're visiting and the people within it."
It's useful to point to the open letter written by the ex-mayor of Medellín, Federico Gutiérrez, to two pop stars after they released a single glorifying the Escobar era. Gutiérrez wrote that some children still dream of being "drug lords in their neighbourhoods because of the TV series [Narcos] where Escobar is the hero and songs, like theirs, which glorify him." He went on to say: "They have no respect for our pain. This is a city which is trying to move forward, and the minimum they could do, in fact, is to respect it." He also criticised rapper Wiz Khalifa, who apologised after leaving flowers on the grave of Pablo Escobar. "It shows that this guy has never had to suffer from the violence inflicted by these drug traffickers," said Gutiérrez.
As with any history of a country, it's important to be respectful and to learn the full extent of the impact the history has had on the city you're visiting and the people within it. Of course, the history of Medellín is interesting and Escobar is tied to it, but it's important to learn about it the right way, and bring the right sort of tourism to Colombia – the sort that helps the city move further on.
You'll learn a lot about the Medellín drug cartel, and hear many, many stories about the drug era when you visit. It's just important to put it all into context, and to visit responsibly.
2. Know Where You're Going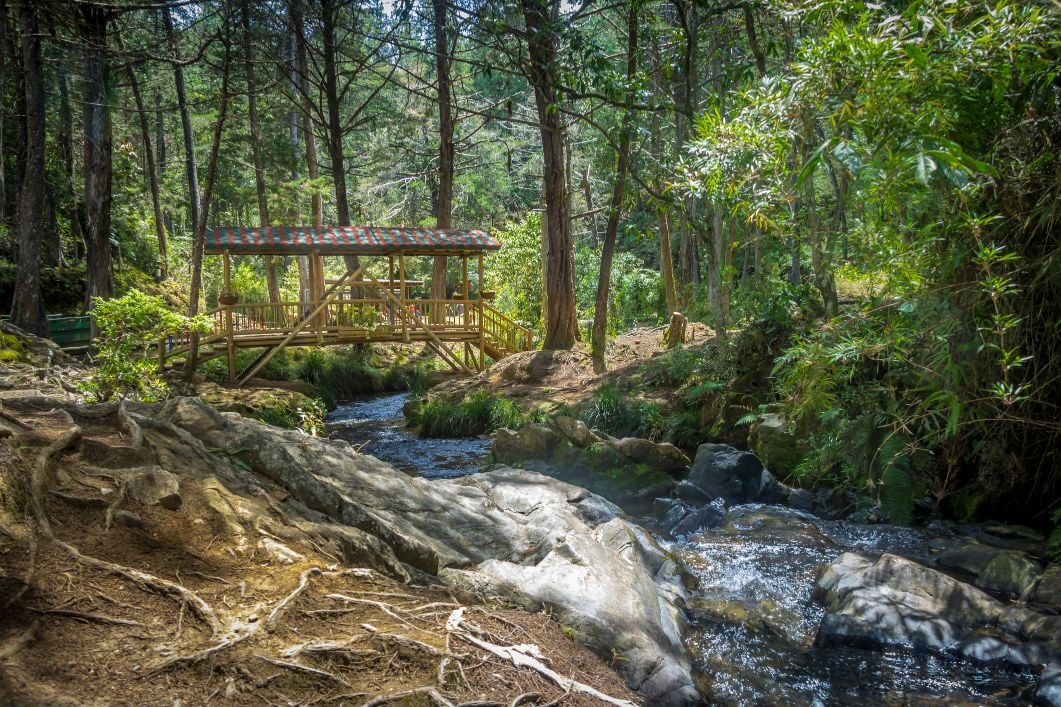 When we write that you need to know where you're going when hiking in Medellín it's not because we're scared you're going to stumble upon a multi-million dollar drug operation. Actually, it's sort of the opposite. It's unlikely that you'll come across many people at all hiking in Medellín. So if you get lost, you can't expect a person or a sign to help you out.
Hiking isn't a big part of the culture in Medellín, despite the beautiful scenery. There are trails, of course, and there are certainly mountains and hiking routes aplenty, but they don't tend to be well marked (with exceptions), as there's historically been no demand for infrastructure. That lack of demand likely has a lot to do with the dangers that would have been involved with hiking in the hills around Medellín during the era of the drug cartels. But whatever the reasons behind it, it means that it can be easy to get lost in the hills.
The solution to this is to know where you're going before you set off. Know what kind of terrain you're going to be hiking, how long the route is, and have appropriate maps and trail routes and compasses on your person where required so that if you get lost, you can direct yourself back to safety. This is really a tip that applies to pretty much any hike, of course, but it's important not to just assume that Medellin trails are easy to navigate because they're near the city. One surefire way to ensure you don't get lost, and an especially good idea if you're looking to take on some treks in Medellín off the beaten path, is to get a local guide to take you.
3. Don't Underestimate City-Side Hikes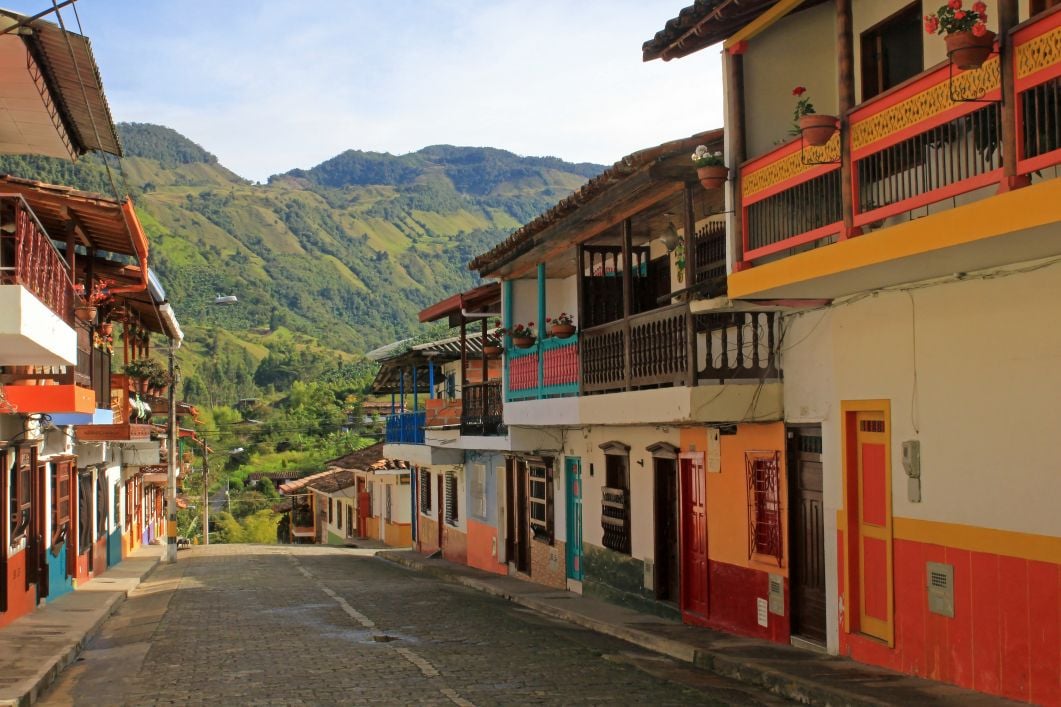 Don't underestimate hikes near Medellín just because they're near the city. With such great views of the Andes which surround the city come some pretty serious hikes. Take the Cerro Quitasol Trek for example. It's accessible from a Metro Station in Medellín, so you might think it's a quick stroll. Actually, it's more of a day out, and the elevation gain from the start of the trail to the summit is 1200 metres. For reference, Scafell Pike, the highest mountain in England, is 978m, and it's likely to be hotter, sweatier and more humid in Medellín than it would be in Cumbria (sorry Cumbria); so bring appropriate water, dress for a proper hike and bring appropriate gear.
The rewards of this point far outweigh the drawbacks. There are a lot of big hikes in Medellín, but in return for spending your day on the trails, you'll get a hell of a view back over the La Ciudad de la Eterna Primavera – the City of Eternal Spring. You can read more about the Cerro Quitasol Trek and the best hikes in Colombia here.
4. Take a Day Trip… or More!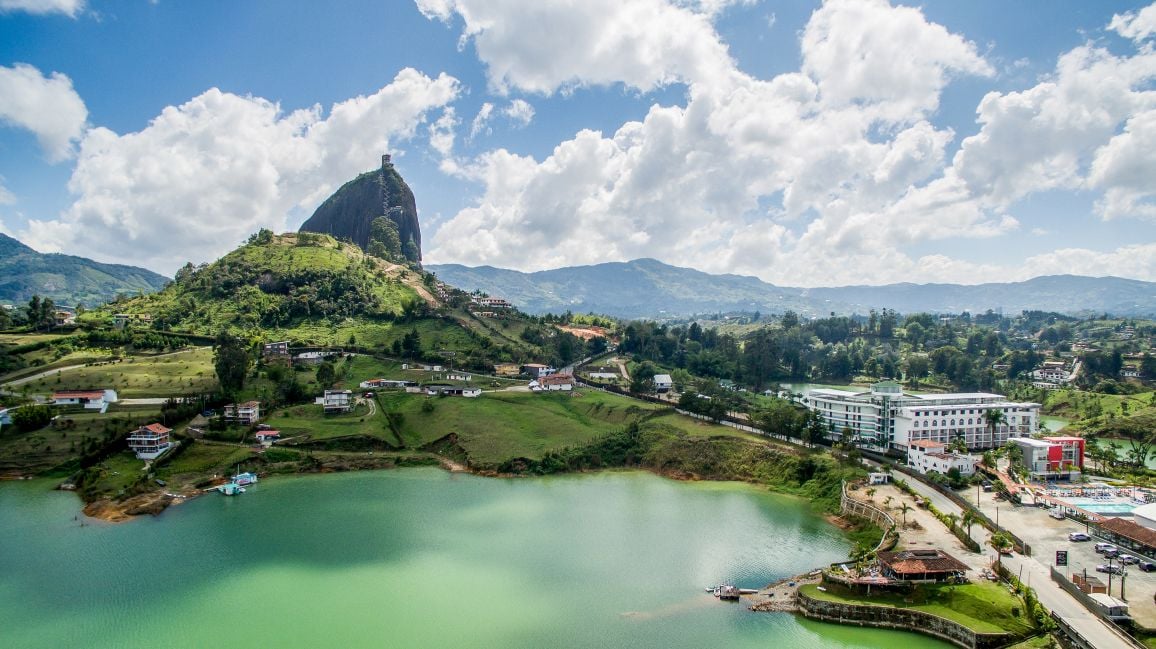 There's a whole lot of exploration to be done around Medellín, so we totally understand if you want to spend every second that you're in the city exploring the place and the hills around it. If you're in Medellín for a little longer though, have a look at the day trips on offer. A few hours drive will take you to the remarkable El Peñon de Guatape (The Stone of El Peñon) – a huge rock with 659 vertigo-inducing stairs built into the side and a hell of a view from the top. You can combine this day trip with a journey to coffee farms with several providers, and the town of Guatape itself is a delightful, brightfully-coloured place to visit.
San Rafael is another option, around an hour on from Guatape. There you'll find forests full of monkeys and waterfalls. If you're after a bit of paragliding, which can be quite the experience given the terrain you're flying over, we'd recommend a trip to Cocorna, around two hours from Medellín.
In adventure terms though, we'd direct you towards our 100km journey through the jungles of Colombia via trekking and white water rafting. Explore Medellín, and then head into parts of the Colombian jungle rarely seen by tourist eyes, including the mysterious Magdalena Basin and five different ecosystems.
Check out our full range of adventures hiking and trekking in Colombia and learn about the Lost City trek elsewhere in Colombia here.