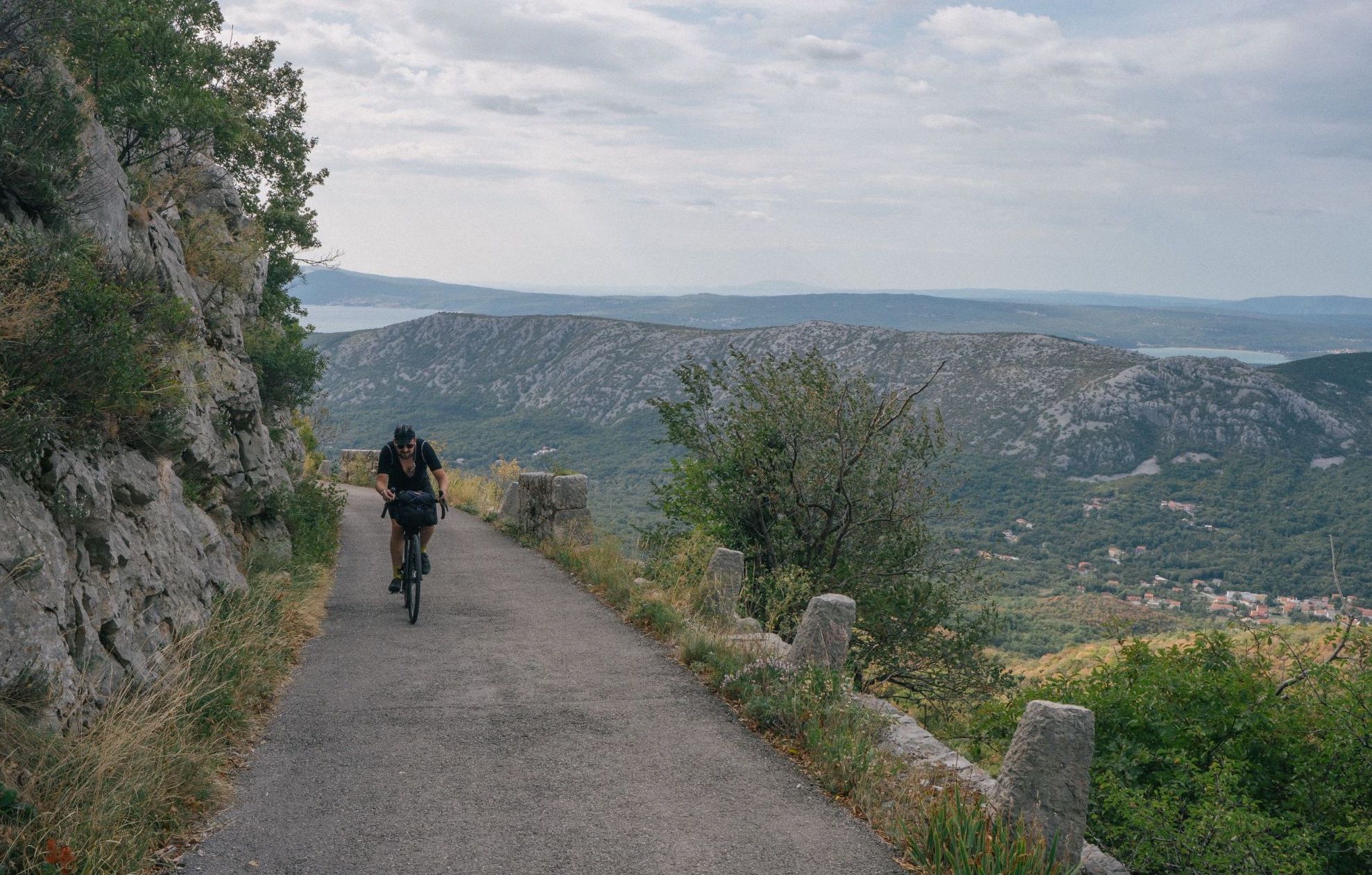 'Hvala Croatia' is the latest film from Yorkshire-based bikepacking experts Restrap. The film follows four friends on a long-distance cycling tour through northern Croatia. They climb exposed cliffside roads with stunning views of the Adriatic Sea, descend through winding forests and battle the infamous Bora winds, toasty temperatures and gravel paths with boulders big enough to make road tyres wince. Watch the film below and then scroll on to read our interview with Jon Hicken of Restrap, one of the cyclists and team members who features in the film.
The Restrap crew regularly head out on bikepacking adventures. Previous outings have included a cycle through Japan - from Osaka to Tokyo via Mount Norikura - and a rather more rainy expedition on Scotland's North Coast 500.
The 516-mile cycle through Croatia featured in the film above took place in September 2021, and Hicken admits the group didn't know an awful lot about Croatia before they headed out there to ride.
"We knew it'd be sunny, and that there would be a lot of blue sea and that there were nice mountains, but other than that, we were going into the dark really," he says. "We were flying to Zadar, and there wasn't a massive amount of information in terms of the riding around there, but we figured if we headed north we could island hop our way back - and as we headed north, we could turn off the coastal road, go into the mountains and then come back and continue on."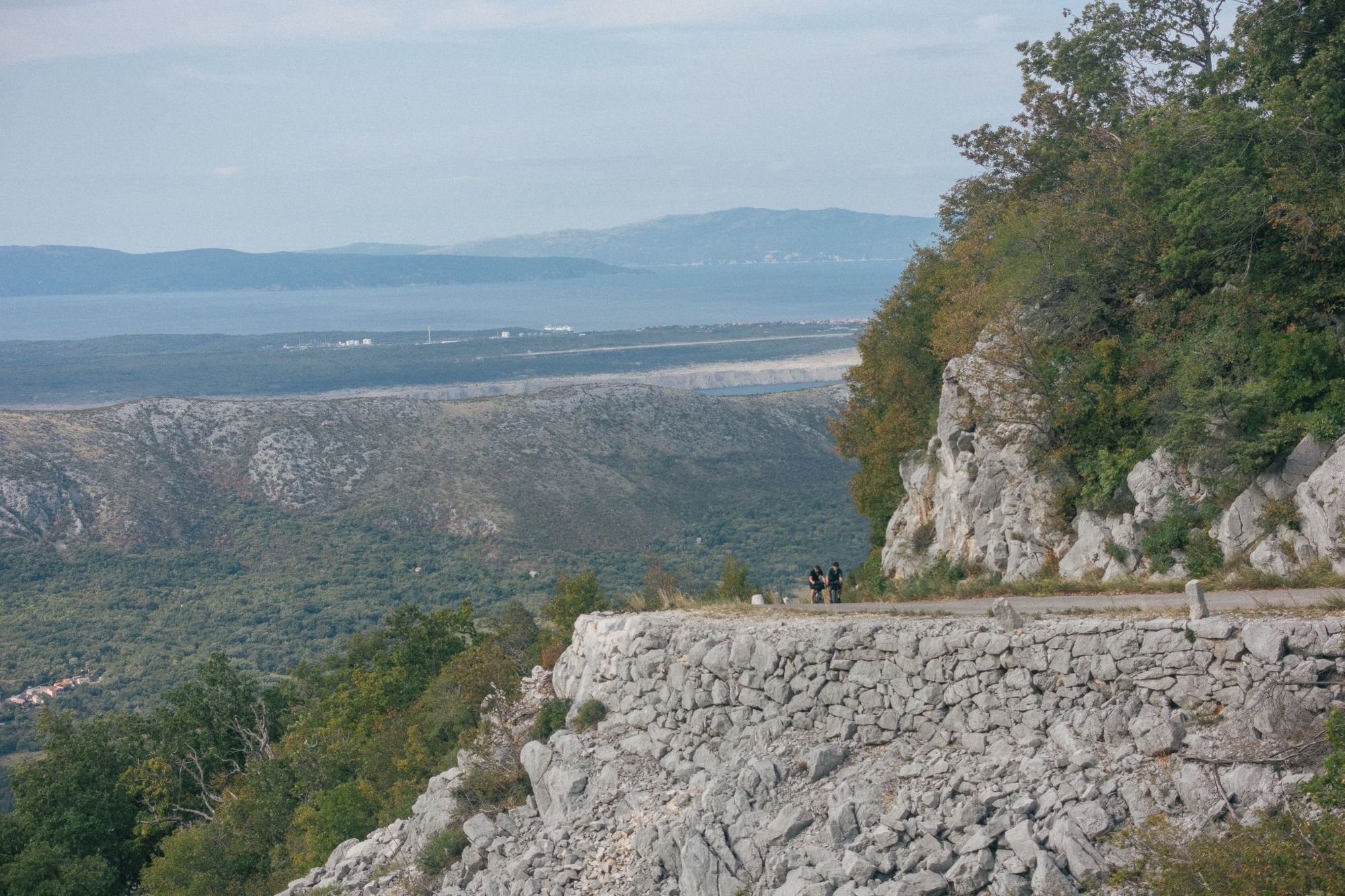 Italy, Taiwan and Ethiopia had also entered contention for the 2021 tour, but pandemic-related travel restrictions made things tricky. "Croatia was amber in the light system at the time," says Jon. "And the night before those restrictions were lifted, Nathan spotted there were flights to Croatia for £8 - so we took a punt on it, because the worst thing that could've happened was that between the four of us, we'd lose £32. So, yeah. We thought 'why not', and then we cobbled a route together in the next six days."
Their pre-trip picture of the country turned out to be largely accurate.
"It's very similar to Italy in places, but with a bit more of that Eastern Bloc vibe," Hicken says. "So you get those beautiful coast and the amazing blue sea, but what we hadn't expected was that as we headed inland, the landscape would take on a different character each time.
"The first climb was quite bare and rocky, and the second climb was more alpine, through woodlands - and then there was a valley climb. Every single climb had its own character. So there were a lot of surprises. Plus, a good chunk of gravel riding, and we all took road tyres, so we weren't massively prepared for that!"
Other unexpected incidents included wild dog chases, knee injuries and - the perhaps more predictable - heat and exhaustion.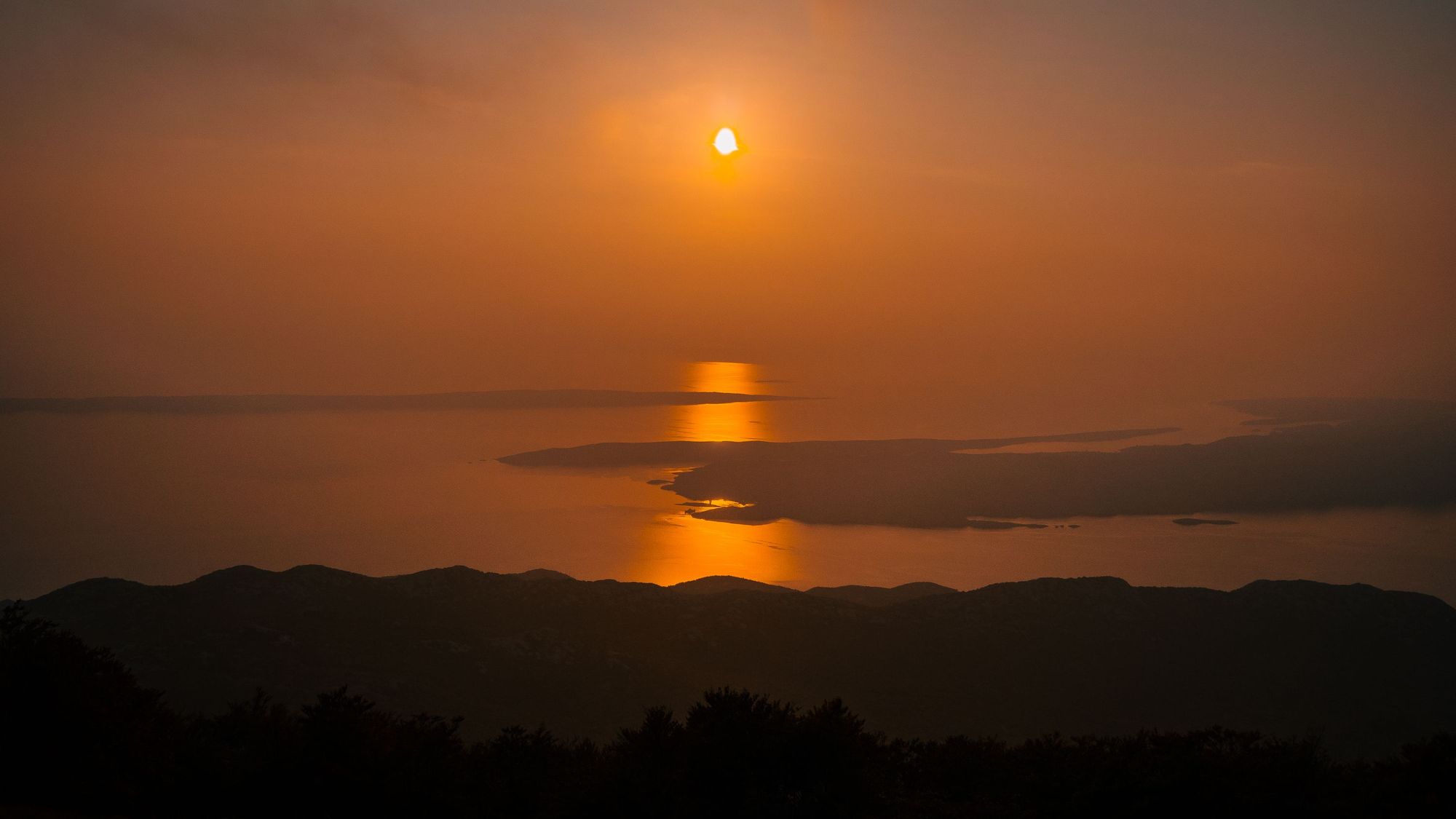 "A film about solo travel would probably deal with those moments in a more concentrated way," Jon says, "but when you're touring with friends, you're there to laugh at each other - and to pick each other up when someone's having a bad time. There were times when Alex was off the back with a sore knee, for example, and I struggled with the gravel side of things, mainly just down to being tired and not in the mood to deal with riding chunky gravel on a road bike.
By riding a bike through a country, you take in these areas of the countryside, and you experience a country for what it really is.
"It's the same with any kind of adventure. You deal with it in your own way. We've been really good friends for years now, so we mainly just laugh. One of the things that we enjoy about making the films is chronicling that personal side of it - showing that it's a bunch of mates on a tour and it doesn't have to be this super serious adventure with all these poetic moments. Sometimes it's just about having a good time with your mates and enjoying the scenery. I think capturing those personal moments is what makes our films as relatable as they are."
The Restrap crew travel light on their bikepacking rides. "The standard set up of a saddlebag, bar bag and frame bag - that carries everything you'll need," Jon says. "I just had one set of non-cycling clothes and one set of cycling kit. The lighter you can make the bike, the more enjoyable the ride itself is going to be."
Hicken adds: "I wouldn't have carried a tent with me around Croatia in retrospect - but that's a given!" Due to the rocky nature of Croatia, and the affordability of hotels, the group ended up staying in hotels almost every day.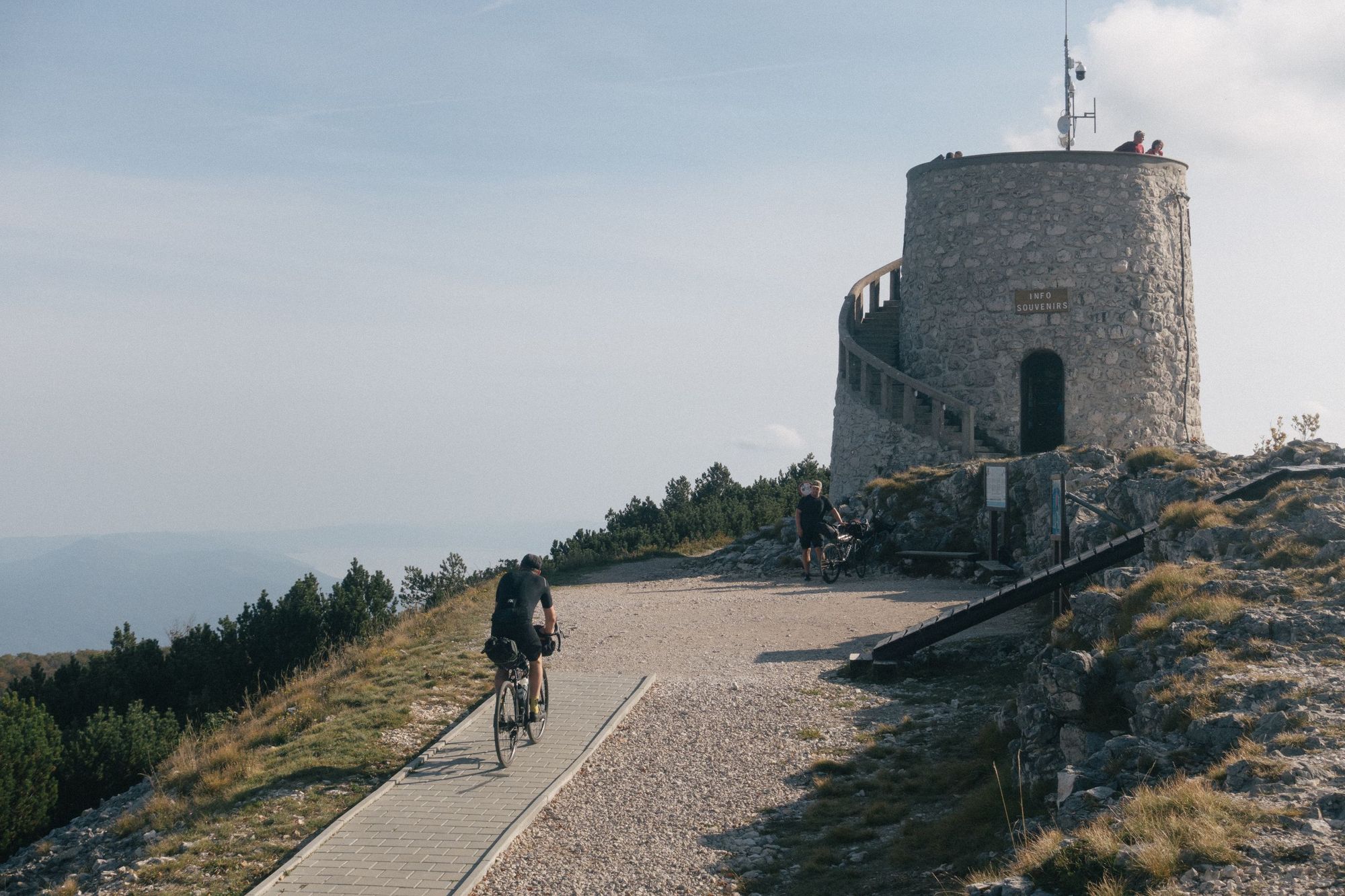 "We'd usually end up in small villages without much of an opportunity to camp," Jon says. "You'd either be next to someone's farm or back garden, and the actual campsites we found were more based around caravans. It's quite difficult to put a tent down because the ground is so dry and rocky too. With a bit more time and planning we could have found places to wild camp. There are quite a few forests - though we were also told there were bears living in them!"
When I catch up with Jon, he's actually just back from another Restrap expedition - a bikepacking trip to Turkey, the film of which is set to follow. To finish, I ask what it is about bikepacking that keeps him coming back to it.
"You see stuff that you just wouldn't see if you weren't on the bike," Jon says. "In Croatia, we headed inland and saw farms, mountains and so much more of the culture. You're passing through places that aren't on the tourist radar. In Turkey, there were these tiny villages and this really rural farm culture, and it almost felt like going back 50 years. By riding a bike through it, you take in these areas of the countryside, and you experience a country for what it really is.
"For me, bikepacking is about having an adventure. How you do it is up to you."
Inspired? Check out our full range of adventure holidays in Croatia now!