Lucy Small is one of Australia's best longboarders. But when she hit the headlines in her homeland last year, it wasn't for the Sydney surf competition she had just won - it was for the speech she gave from the winner's podium.
"I called out the organisers for having unequal prize money," Lucy tells us. "There was a two and a half thousand dollar difference between the women's prize and the men's. I was just pretty done with being treated like that, and the video of it blew up on social and mainstream media."
In the year since giving that speech at the Curly Maljam, Small has appeared everywhere from chat shows to magazine front covers, and has used her platform to launch a serious campaign for equality in sport - at every level. Small's story is told in this beautifully-shot short film from Surfdome. Watch the short and then scroll down to read our interview with Lucy Small.
"There's all these complicated arguments around why women athletes get paid less, but in the end - to be there, it takes exactly the same amount of money, effort, time and passion," says Lucy Small, speaking to us from a quiet surf spot on the southeast coast of Australia.
"Then when you get to that point, you just get less because somebody didn't organise enough sponsorship or they decided to split the sponsorship unevenly.
To be there, it takes exactly the same amount of money, effort, time, and passion...
"It's so pronounced at amateur level, because so many people that have pushed back against me calling out these organisers were saying 'women's surfing just doesn't get the audience', but [this event] was not even broadcast. So, what audience? What are we even talking about? You can't have advertising value, or commercial viability measured by viewers at an event that's not broadcast, so how can we use that as a justification?"
Lucy continues: "That's across the board in grassroots sport, and if it's not being televised, it's about the opportunity to compete. It's about the community experience of doing it and the health and mental health and all those wonderful benefits that sport brings. That's what it's about. And so, if there is money involved and if there are opportunities to be involved, then they should be fair."
Small has been described as an 'accidental activist' since going viral in April 2021, but she fits the role well - articulate, intelligent and passionate about both her sport and gender equity. "I had no experience as an activist before then," she says. "But it's something that I'd always really cared about. I'd been frustrated with the injustice that so frequently happens in sport."
Small's speech was a spontaneous one. Lucy didn't even know she had won the event until it was announced at the ceremony, and she had only found out that there was a substantial difference in prize money shortly before.
"We didn't know who had won, so we couldn't plan anything, but in the end, it was knowing that if you don't say something, nothing is going to change," she says.
"It feels like it's being pulled open now, this issue. Before, it was like an open secret in sport, but it feels like we've reached a period in society where people have more permission to speak out and there is more coverage. People are more aware of the issue of gender equality. Even five or 10 years ago, I don't think I would've had the same outpouring of support."
That said, there's still a long way to go, Lucy says.
"Social media has been really positive because you can follow the top women, and you have access to your heroes," Lucy says. "But even though there is more coverage than before, you can still go to the sports section of any newspaper and flick through six pages before you see a story about women's sport.
It feels like it's being pulled open now, this issue. Before, it was like an open secret in sport.
"And there are still a lot of surf movies featuring only men. There is still a way to go, but I feel like you can definitely feel the difference happening. And you can really start to see that it's not as cool to just see a surf movie full of guys."
Small built on her platform after the Curly Maljam to co-found the Equal Pay for Equal Play campaign, focusing on equal opportunities for grassroots sport.
"We've seen huge gains from the top down in terms of the WSL (World Surf League) having equal prize money," says Small. "The World Tour this year on the women's side was so exciting. There were so many rookies - and we've seen this explosion of talent receiving more support in the juniors. What we are trying to target is what happens at the very beginning, when talent is being fostered, when pathways are created, and at that time when you start to see a career for yourself in surfing - whether that's as a surfer or elsewhere in the industry.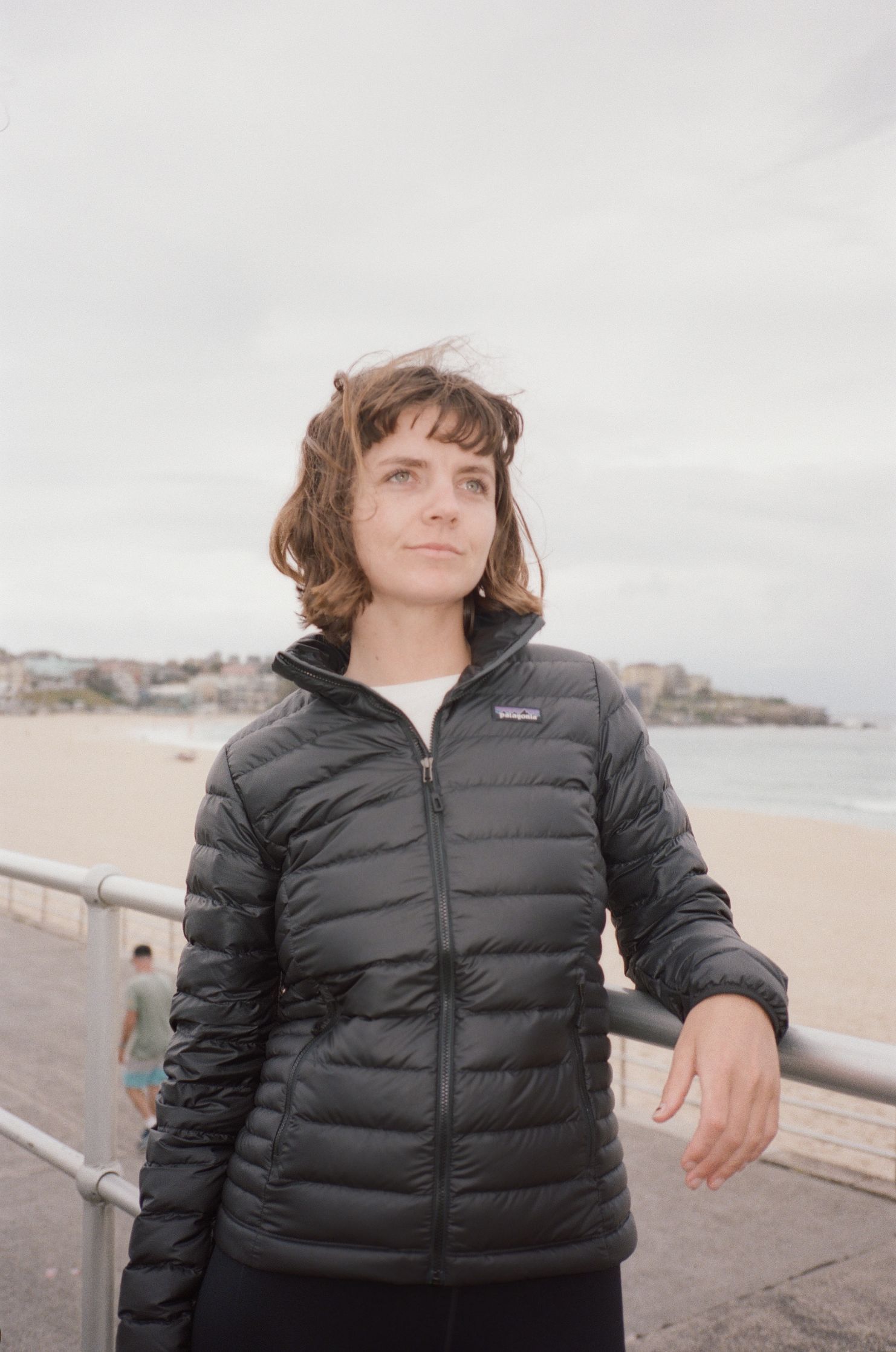 "As a girl, it feels like there's a lot of gatekeeping at that level; cultures of exclusivity and gender inequality. These attitudes are then carried through [to other levels] by those who end up working in the surf industry. If we can try and change at that level, we can have broad industry change over time.
"Changing culture is a big challenge, but the more we can talk about it and the more that we are able to educate and give women and girls permission to speak out and support the people that do, then we can see this kind of change."
Small has been working with local MP's and alongside the Minister of Sport, "basically trying to pressure the sport's office. It's slow progress, but it feels like there is some change happening." Their campaign is aiming to "get the New South Wales government to only invest in and provide funding to sports clubs and organisations who have equal prize money and equal opportunities."
In Surfdome's short film, Lucy states that women don't get a discount on groceries, so why should they receive less prize money? Similarly here, she points out that "as a woman, you don't pay less tax, but more money is spent on supporting men's sports. It doesn't seem right."
Small stresses the importance "that government money is spent fairly - particularly when we're talking about sport as a tool of community development, which [at grassroots] level, is what it is."
She concludes: "It's slow progress, but there is change happening. Especially as the generations come through the industry - but it's not finished yet."
Inspired? Follow Lucy Small and Equal Pay for Equal Play on Instagram, or check out our range of surfing adventures now!