If you find yourself at the end of the year kicking yourself that you didn't do more, just didn't get round to it, work, life got in the way – we hear you. But it doesn't have to be that way. With a bit of savvy advance planning, and bit more time invested in you, you can ensure that your limited off is rammed to the rafters with weekend adventures.
Our enlightened Much Better Adventurer Nisha Chandegra knows a thing or two about it. In a single year she climbed Morocco's Mount Toubkal, camped in the Sahara, trekked Bulgaria's Mount Musala and the Rila Lakes, supped through Ljubljana, and trekked through (and paraglided over) Slovenia's Soča Valley, all with only 6 days off work.
Here's a few pics and tales from her travels. Got to be better than lying on a crowded beach, unable to read your book, because the guy next to you is spouting tripe about the football again, right?!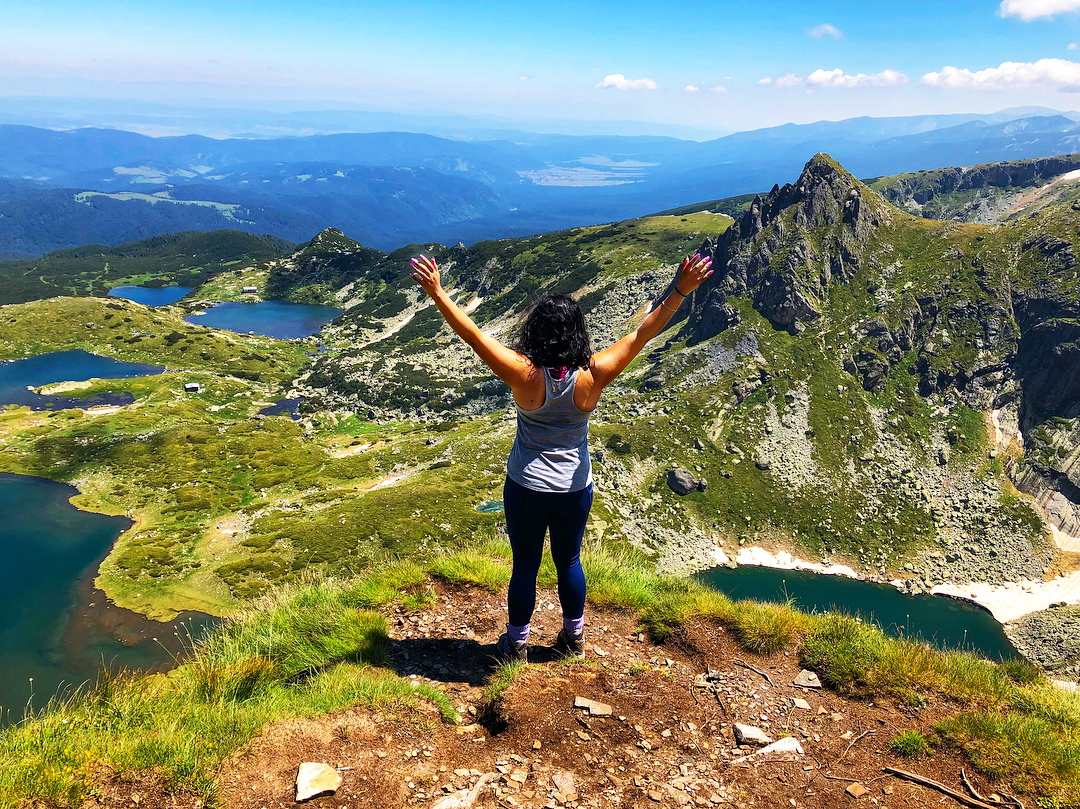 When I travelled to Bulgaria I only took one day of annual leave. I finished work at 5 pm on a Thursday, then caught a 6 am flight on Friday to Sofia. As soon as we landed, we had a walk around the capital, taking in the sights before heading to our base for hiking. The next morning we hiked up a very wet, stormy Mount Musala (2925m) which, due to the weather, we unfortunately didn't get to summit. After being sodden, cold and a little delirious we came down and had a nice warm shower and a well-deserved Bulgarian soup.
Read: 5 reasons why weekend adventures are a much better use of your annual leave
The next morning we packed up our gear and took a drive to the Seven Rila Lakes, a much more pleasant hike, cold but sunny, and the views were amazing! We had lunch at the top, hiked back down, then got dropped off to the airport for an 8 pm flight back to London. I was back in the office on Monday morning at 9 am, only when speaking to my colleagues I had clearly won at having the better weekend!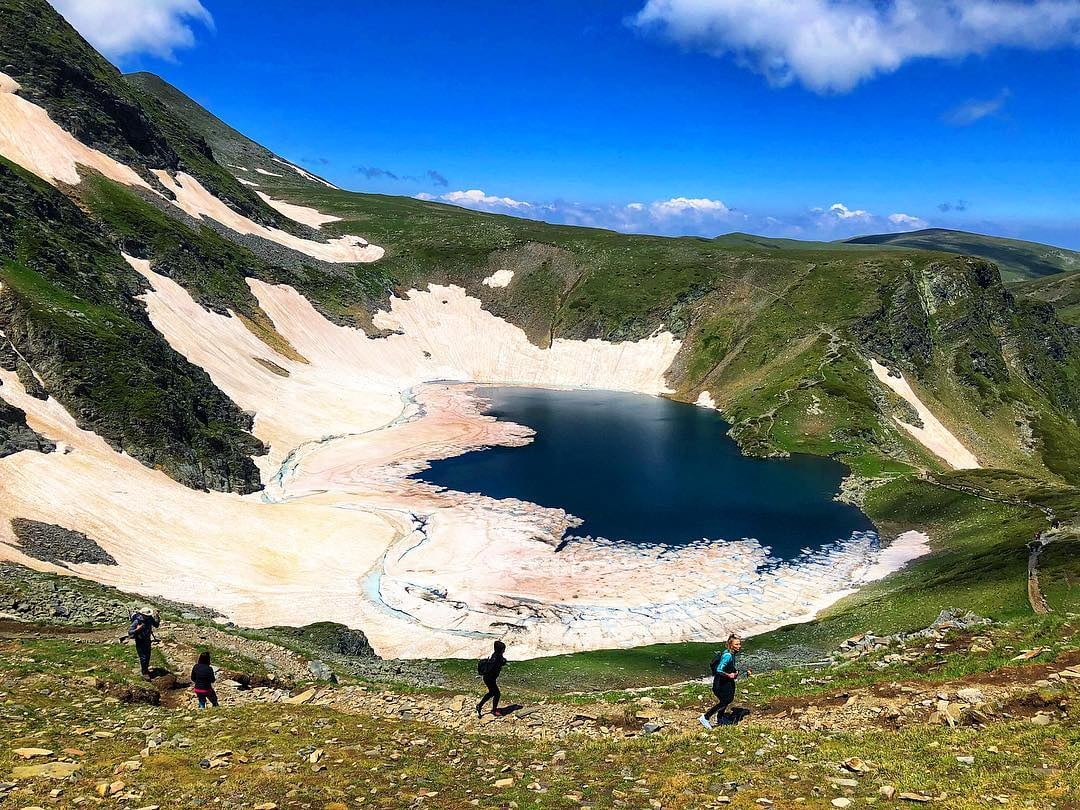 All I have to do is turn up, have fun and hope that I've packed the right gear! Everything is organised so well, from starting the first activity when I land to being dropped off to the airport, it takes the stress out of booking a holiday.
This only took two days of annual leave. I went into work on Thursday morning, then come lunchtime I ran out of the office to catch my afternoon flight to Ljubljana. As soon as we landed, we started our paddle boarding journey around the town centre for sunset and had the most delicious meal after.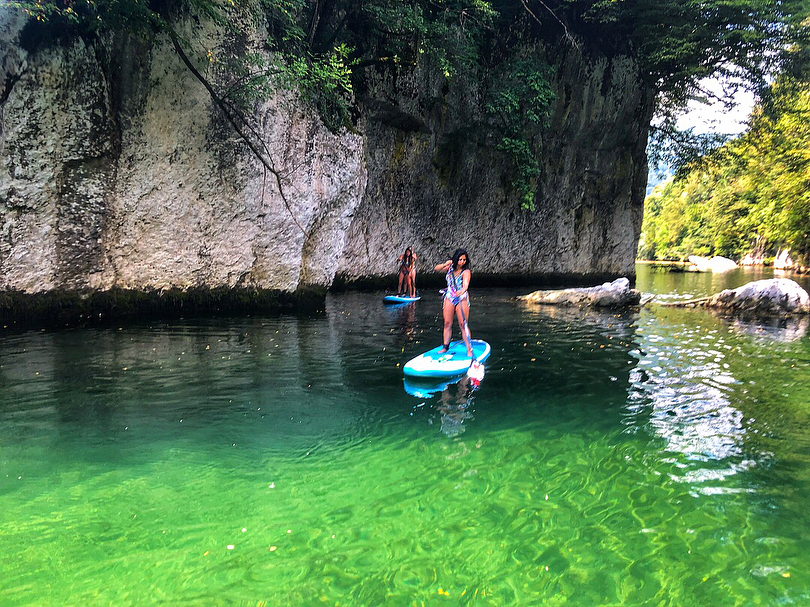 The next day we took a drive to the Soča Valley to do some more paddle boarding, it was amazing. It was just us, the sound of nature and a long, empty river to paddle, we even managed to have a little snack whilst drifting along. Afterwards, we had some lunch and went for a hike in Tolmin Gorge, the best freshwater I've ever drunk! The next day we spent the whole day hiking different parts of the valley, which was finished off by some great wine tasting in the evening. The final day of the trip we went to see a cave system followed by a very long drive around Slovenia to get to the paragliding point, a spectacular experience.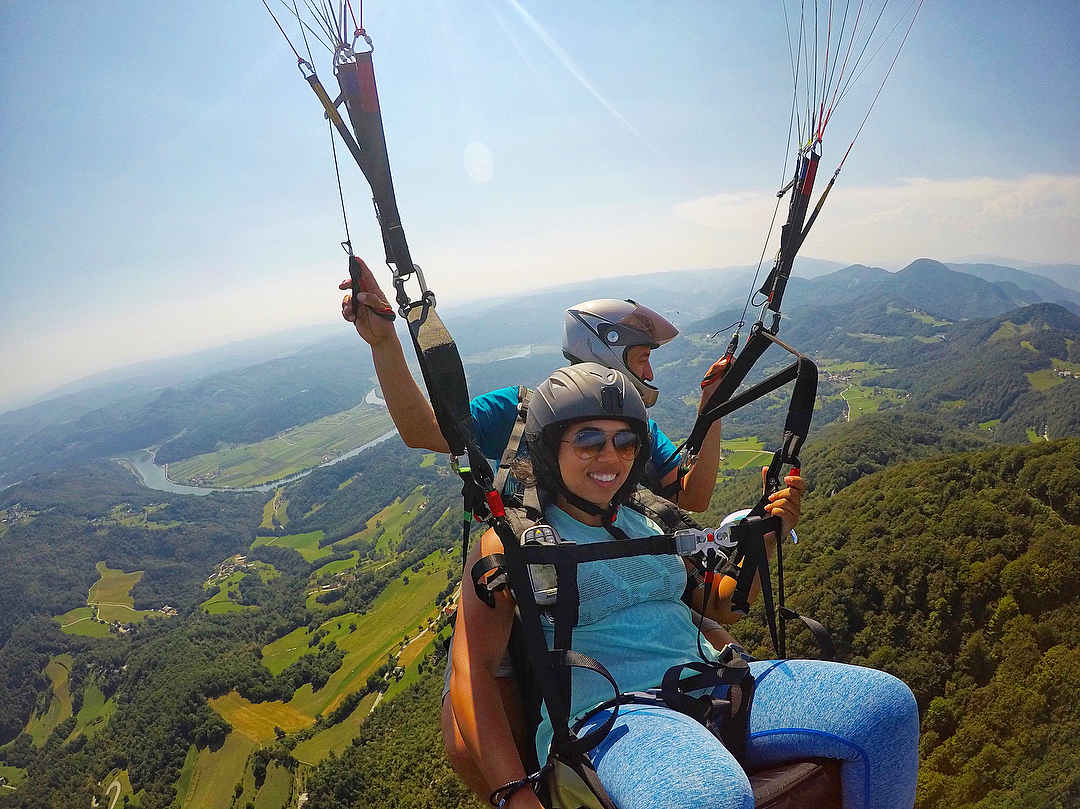 Both with the long drive and flying across the valleys, we got to see so much of the country. We were dropped off at the airport for the 10 pm flight back to London. I might have only been there for four days, but I never imagined to see so much of the country in such a short space of time, there's no way I could have done that all myself. Best 2 days off work!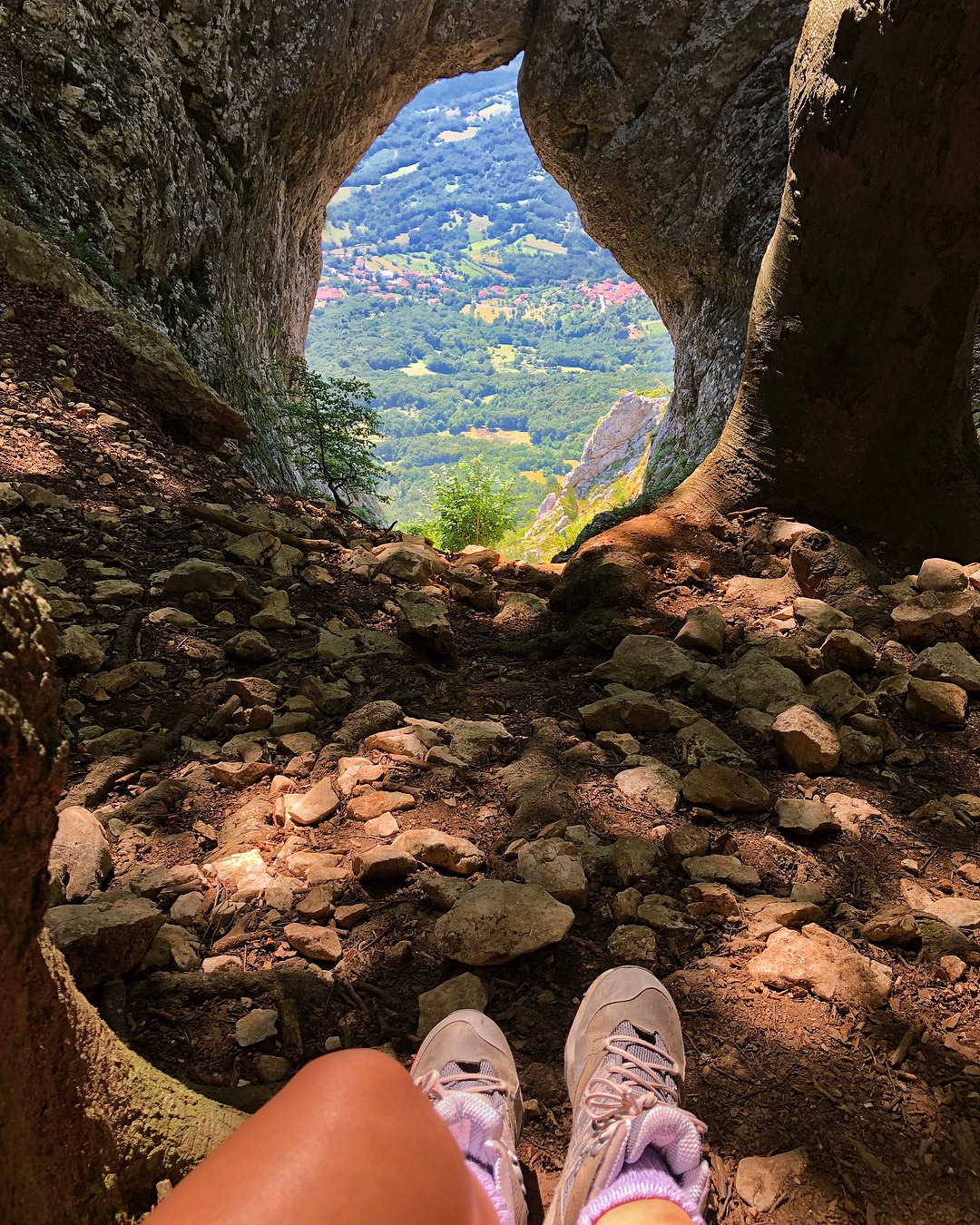 You're constantly on the go, sometimes you feel like you've been away for much longer due to the amount of things you've seen and done, it's really great value for money because it packs in so much in such little time. I love that fact that I can visit a different country every few months, get to see the local culture and stay active at the same time. Hiking up a mountain beats running on a treadmill at the gym!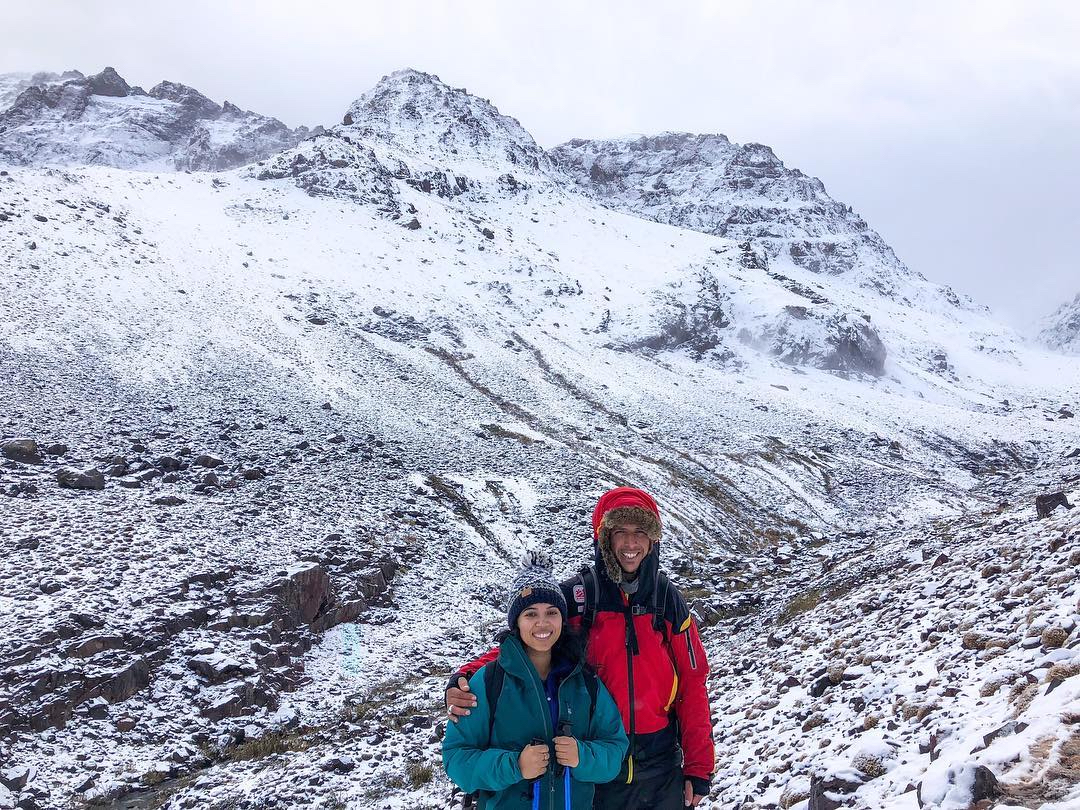 On the Friday I took a 6 am flight to Marrakesh, Morocco, I was an hour delayed thanks to trusty Ryanair, but as soon as we landed, we drove on to Imlil to start our trek up to the base camp of Mount Toubkal. It was a tough hike up and chance would have it, I was lumbered with terrible weather yet again. We eventually made it up to the refuge where we had hot soup and tea to warm ourselves up, before getting a good night's sleep before our summit the next morning at 6 am. The next morning we attempted to summit, but we had pretty bad weather and the snowfall was incredible, so after slogging up and down for an hour (or probably less) we had some lunch and hiked down back to Imlil.
Read: Turn 25 days annual leave into 55 days off work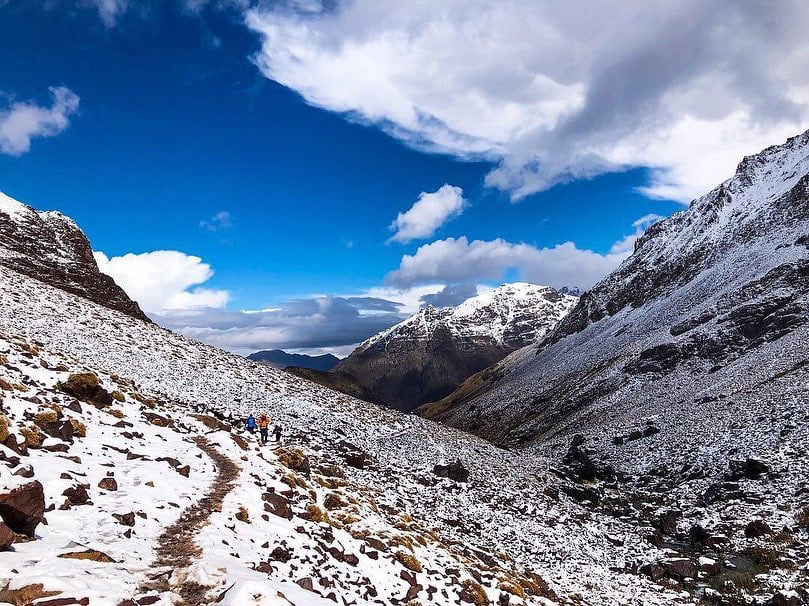 The next morning we drove through the Atlas Mountains and stopped off for a walk around Ait Benhaddou – a famous filming location, followed by a nice dinner by the fire at the hotel. On Monday we drove further into Morocco and visited a gorge, it was nice to get out of the car and have a stretch as it was a very long journey to Merzouga. When we finally arrived there, we were straight on the camels and began our trek into the much anticipated Sahara Desert! We watched the sunset atop a high sand dune (which was a nightmare to climb) then carried on towards the camp where we would be staying the night. After some dinner we went star gazing which was the most incredible experience ever, looking up at the milky way and seeing shooting stars pass us by. Certainly the highlight for me.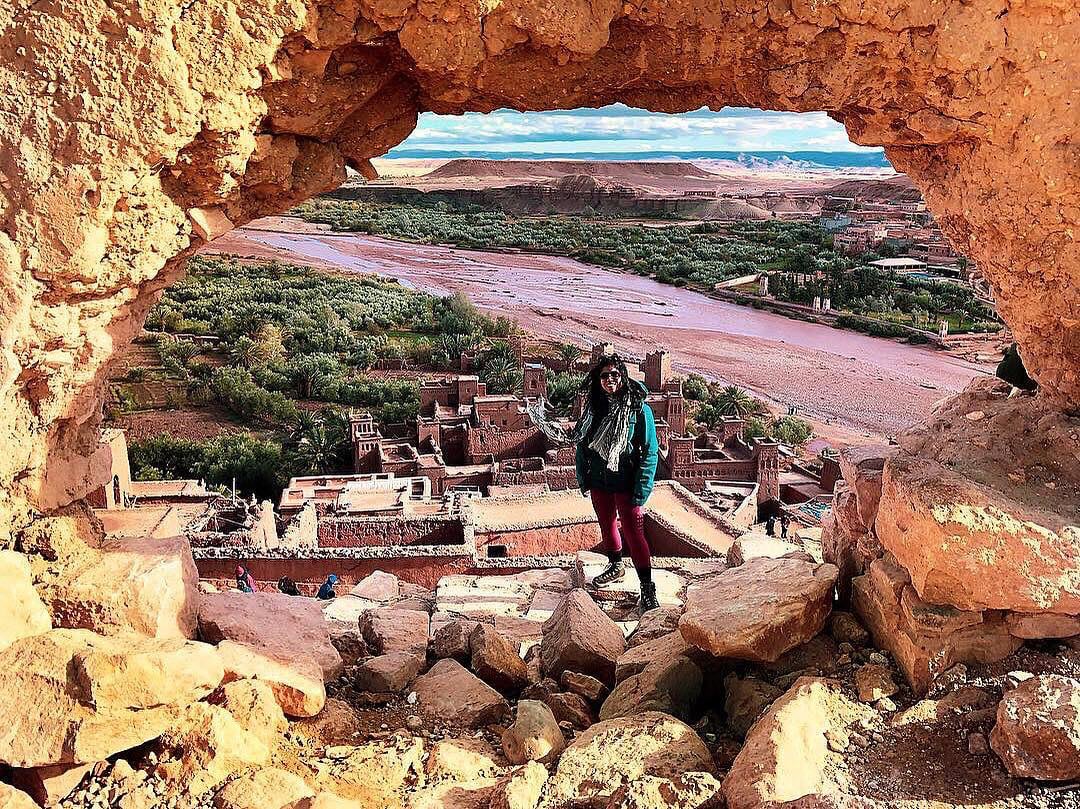 The following morning we woke up early to see the sunrise, then made our way to the hotel for breakfast. After that, it was a day's journey back to Marrakesh ready to catch a flight back to London at 6 am the following morning. It may have only been three days off work, but it definitely was action packed! I've never seen so much of a country in such a short space of time, time well spent if you ask me.
So you see, planned right, you too can power up your weekends. Your watercooler moment, come Monday morning, will never be the same again. All hail the weekend warrior.