"The best way to experience the fjords is obviously to kayak," says outdoor guide Jan Neilsen. "Have no doubt about that." Jan should know. He's been hiking, kayaking and camping around the Norwegian fjords now for over 25 years.
"We started paddling in Western Norway in 1998," he says. "I originally came from a flying background. I did paragliding, skydiving and BASE jumping, then I got into freestyle kayaking."
Neilsen speaks slowly and thoughtfully, not prescribing to the stereotype many people would have of a former BASE jumper. "Norway is just perfect for kayaking," he says. "We have a lot of water, we have a lot of lakes, we have a lot of rivers, and we're very sheltered in the fjord system. The mountains shield us from much of the prevailing winds here too, so the majority of the time, the conditions are ideal. It's such a peaceful way to travel - and that really caught me.
"When we started, we had 10 kayaks, and we've grown at a slow and steady pace since then. Today we have more than 170 kayaks, and more than 30 members of staff here on the fjords."
Jan's been at his current base in Gudvangen, a name which translates to English as 'God's Meadow', for just over five years. The name feels deeply appropriate. There's something spiritual about the beauty and silence here - the huge cliff walls and the mist above the water.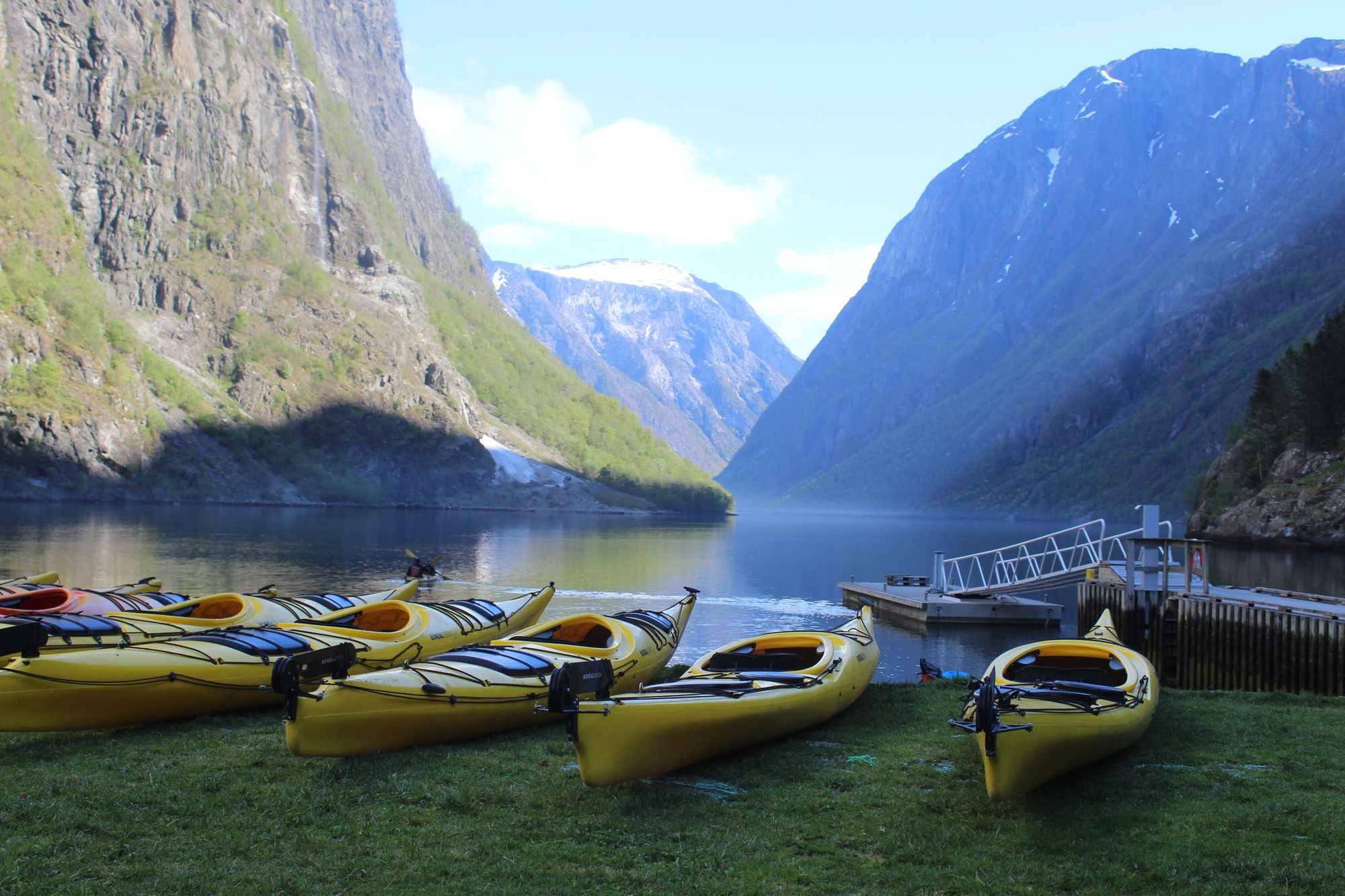 Jan's kayak centre looks directly down the barrel of the Nærøyfjord, a jaw-droppingly beautiful, narrow sea inlet which winds through the cliffs of a glacial valley before meeting the wider Aurlandsfjord, which leads to Undredal - a place children (or their long-suffering parents) may recgonise as the inspiration for the town of Arendelle in Frozen.
Commuting to work in the Nærøyfjord is a little bit different to commuting to work in London...
"The Nærøyfjord is highly unique," says Jan. "It really is a pearl amongst the fjords, and so we settled here early. This was the main area we could come for our early trips, though we would also go to the Geirangerfjord and around Bergen. That changed when we moved up here to the fjord, and now we have the centre, and we're fully focused and committed to the Nærøyfjord."
How has the Nærøyfjord changed since he first paddled it in 1998?
"That's actually what I find nice about it," says Jan. "It hasn't changed much at all. The campsites we go to now look 100% the same. Some of them are actually even better."
The History of the Nærøyfjord: the Pearl of Norway's Fjords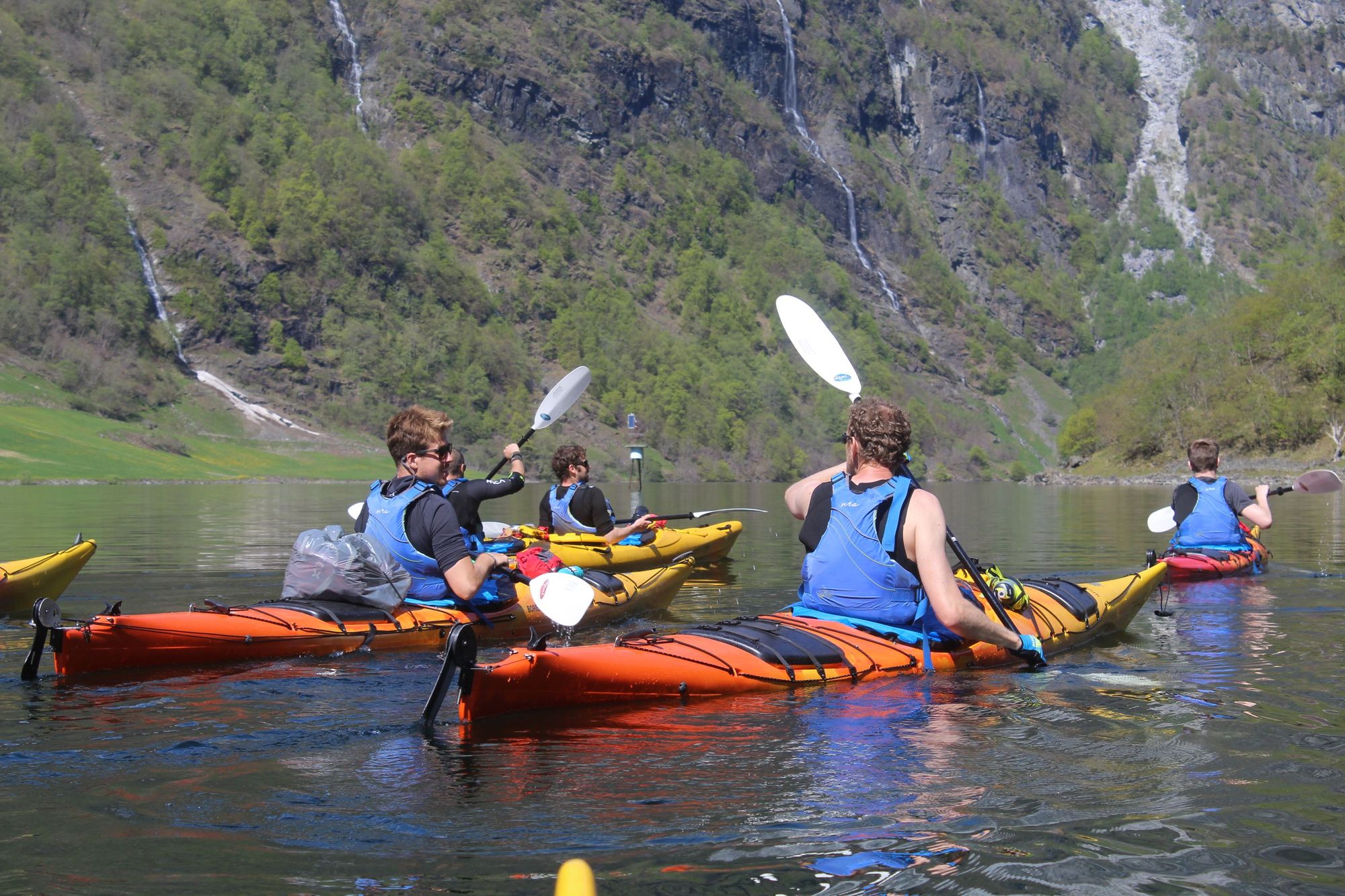 This area is an ancient one, and you feel that in the grandeur of the scenery.
"It's so unique, because the mountains are 50 million years old, created by glaciers," says Neilsen. "So many geological processes are ongoing today - the erosion of the waterfalls, the avalanches and the meltwater are living proof of these forces. That's the long-term history of the area, but there's also evidence of short-term history - stone-age reindeer hunting and original agricultural artefacts, which have been discovered here, not to mention the Norse burial sites."
The human history of the Nærøyfjord is incredibly rich.
"There has been a settlement in the area for over 2000 years," Jan says. "They found old hunting traps and hunting systems up in the mountains, pointing towards the fact that they would've needed 50-80 people for these hunts, and showing the first settlements out there were actually quite advanced. It was not people with stones - they knew what they were doing - but there is not quite enough accurate information to really know what was going on out there.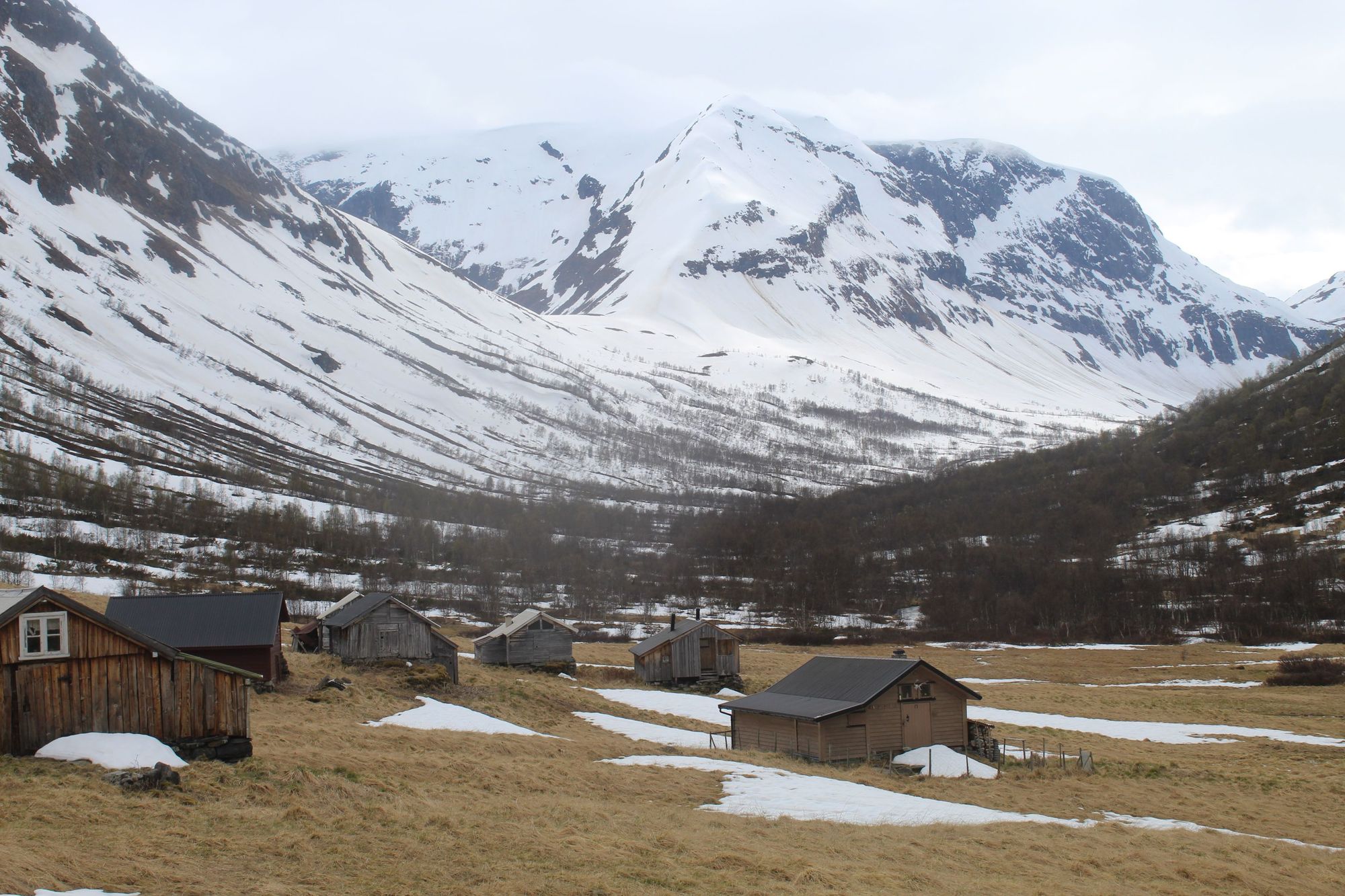 "It goes past the Viking Age and the Dark Ages. The Black Death then took out a massive part of Norway, but it didn't impact the fjord area as much as other parts due to the remoteness."
The King's Trail, a new postal route from Oslo to Bergen, passing through the fjords, was then established after 1647 - and it opened up the area to a lot of new people along the way.
This place is so historically important on two different scales of time, and that's why it's so rich.
"Then came the more current style of farms," Jan says. "Farming was obviously important for survival, but things got more established and land ownership got more firmed up. But personally I find the time 150 years later very interesting, because it's so close to our time frame that we can still understand it, but so different that our logic no longer applies.
"Living here really allows you to see what they were up against and I find that very intriguing. If you don't have the correct supplies in your house, you're going to be in for a hard winter. Life has always been about survival here. If you didn't have food for animals or wood for your house, you could get very sick and you could die. Our ancestors were tough people, and when we go into the mountains, you can see for yourself that you're at the mercy of the environment.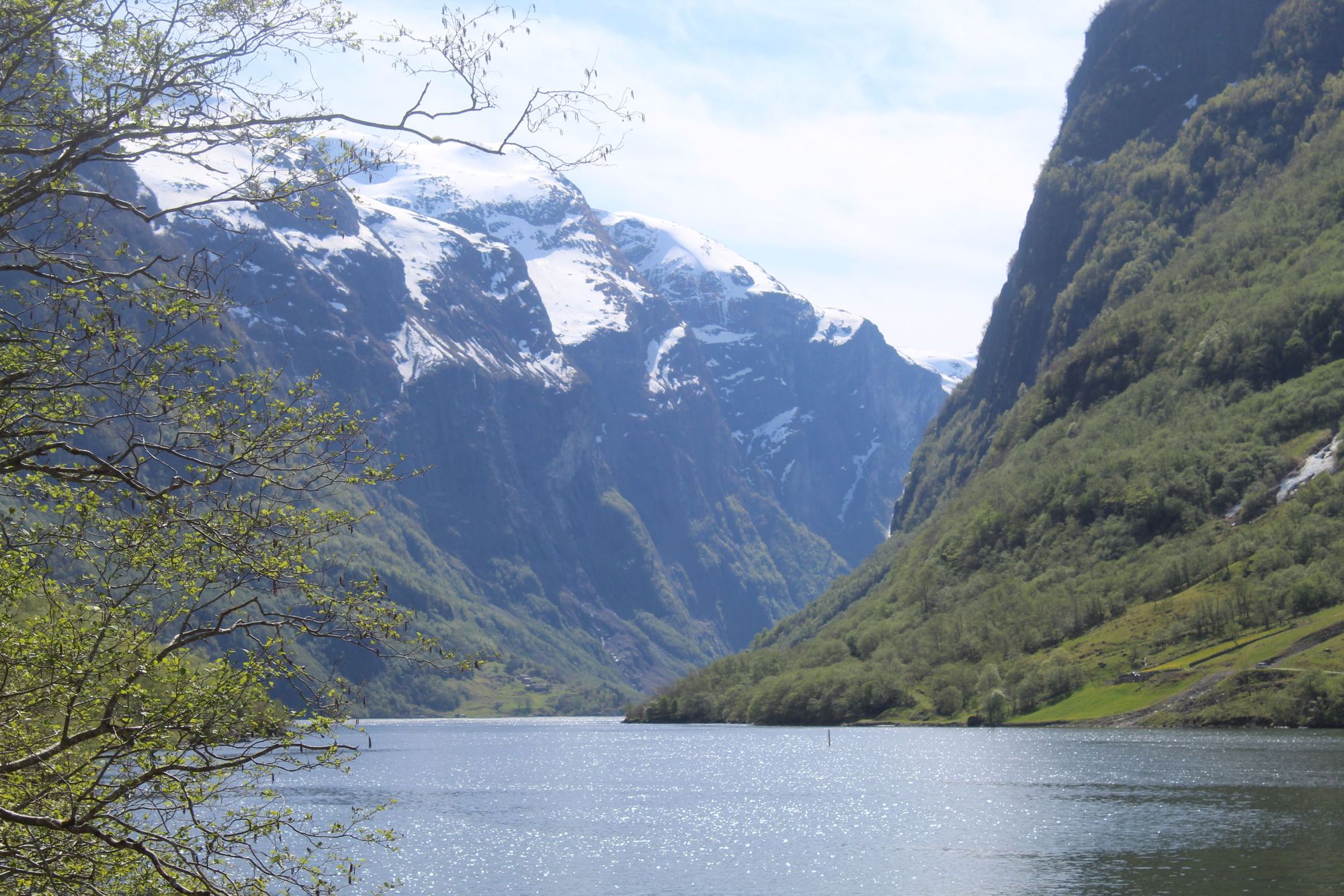 "This place is so historically important on two different scales of time, and that's why it's so rich. You're able to appreciate what our ancestors have done for us. The things we take for granted today - electricity, heating, internet and easy communication - didn't exist even a century ago."
For Jan, it's a humbling environment to live in.
"Commuting to work in the Nærøyfjord is a little bit different to commuting to work in London," he says. "Once you visit a place like this, you build up a great appreciation for what we have today. If you come away from the experience with this deeper appreciation, you are more likely to walk away with something that was meaningful to you. You are also more likely to understand other places within the same context, and develop that respect and gratitude for our ancestors."
Today on the Norwegian Fjords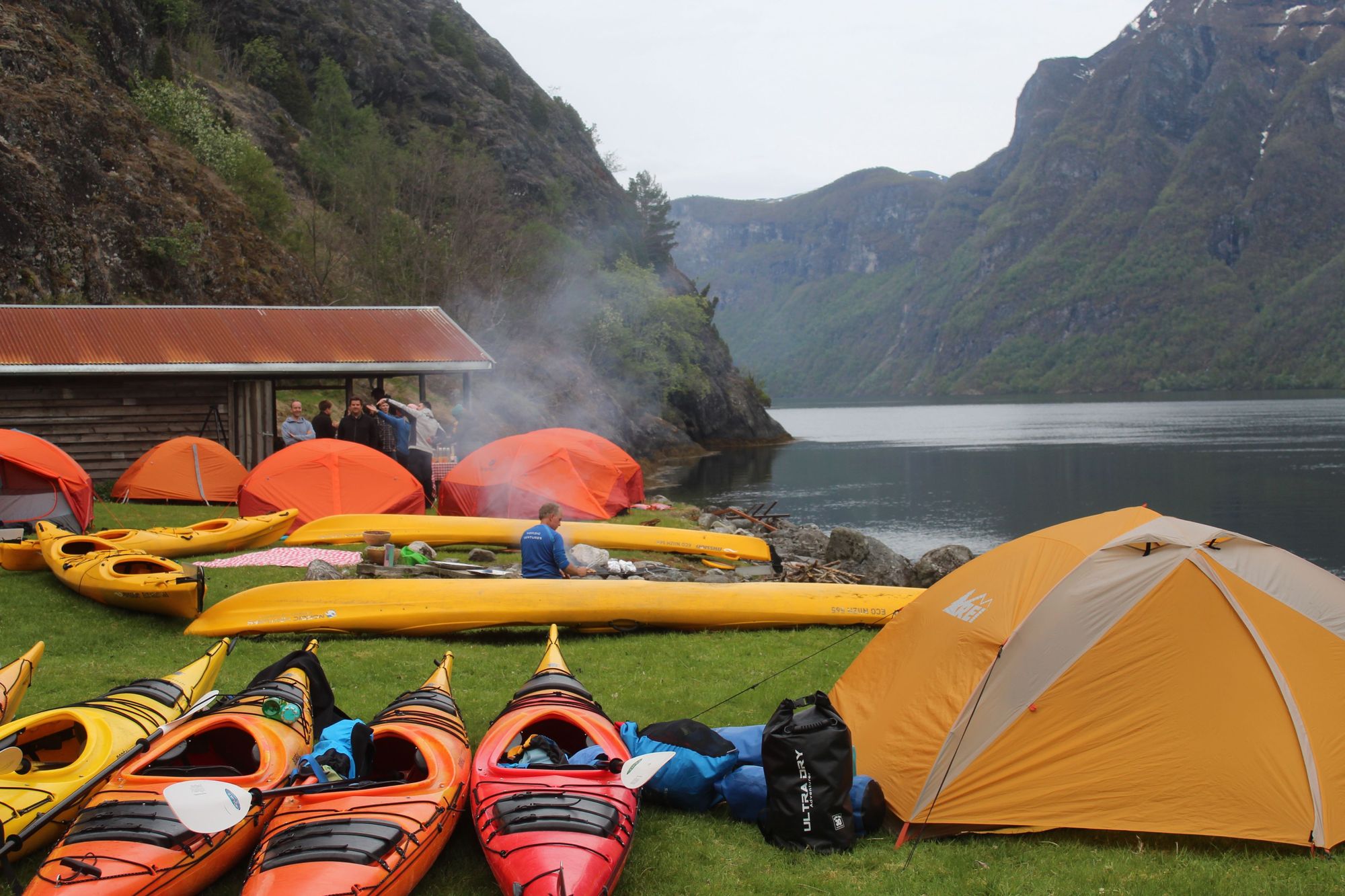 The history of the Nærøyfjord is still being written even today.
"In 2005, the area gained UNESCO World Heritage status, and there was a lot more recognition and attention on the area after that," says Jan," but luckily, traffic to the fjord is quite stable. You might see the odd boat pass by, but the area we work in is very quiet. There are two types of tourism out there - cruise tours, which travel through the fjords a lot more quickly than we do, and adventurous tourism, which gives you the time to really appreciate the area.
"We go where basically no other people go - and that keeps us and our clients happy. I don't believe anymore that growth is the only way forward. We're sitting at a very healthy volume."
Rather, it's about allowing people to discover the environment responsibly.
"One of the things that makes Norway special is that we generally don't allow motorised vehicles in wilderness areas without a special permit," Neilsen says. "That leaves a lot of areas really unspoilt. If you make your way up a mountain on skis or on foot to enjoy a moment, you wouldn't want a helicopter or a snowmobile to ruin it for you. Norwegian law provides for that. We have a relaxed approach to the outdoors, provided to every citizen by law. This is the 'All Mans right', or 'Allemansratten' - but it also creates a large responsibility for us as tour operators. There's a lot of beauty here we want to share. But we have to share it responsibly."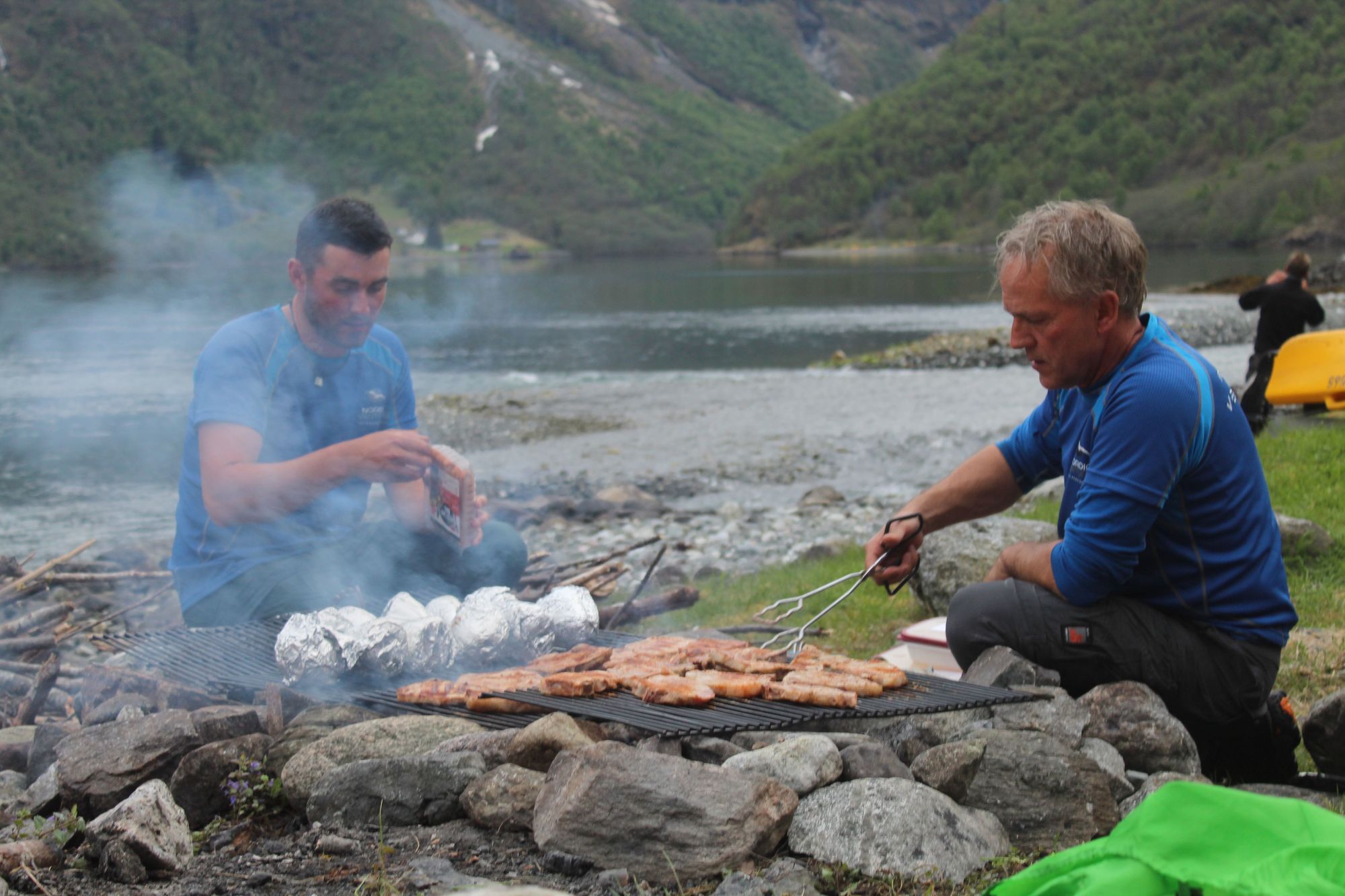 Jan believes in a strict leave no trace ethos, as all enthusiasts camping in the great outdoors should. The campsite on the Nærøyfjord is truly remarkable. It's a patch of land on a bend in the fjord, with sublime golden light falling on it in both the morning and evening.
"We get the calmness of the fjord," Jan says. "The ferries stop moving. You may hear a seal swimming up to the campsite, or you may hear an eagle in the early morning, you may even hear an owl at night.
"Then what usually happens is that the campfire conversation leads back to the environment. This is based on many good talks around the campfire; combining different social backgrounds and cultures is very important, and makes for fertile discussion. I've been involved in many conversations that always involve a bonfire, some wine, and perhaps some marshmallows."
We get the calmness of the fjord. The ferries stop moving. You may hear a seal swimming up to the campsite, or you may hear an eagle in the early morning, you may even hear an owl at night.
This camp site also provides the base for the hike up the 1,189m Breiskrednosi fjord wall. It's a demanding hike, only accessible by kayaking out to this area, but the reward for the long day of walking is sublime - emerging, past old houses, to climb the mountain and gaze on the fjord.
"The hike adds a lot to the experience, because you get to see the fjords from within and above them," Jan says. "We didn't choose that summit because it's easy, because if we had gone down that road everyone would be doing it - and then the summit would be busy, too.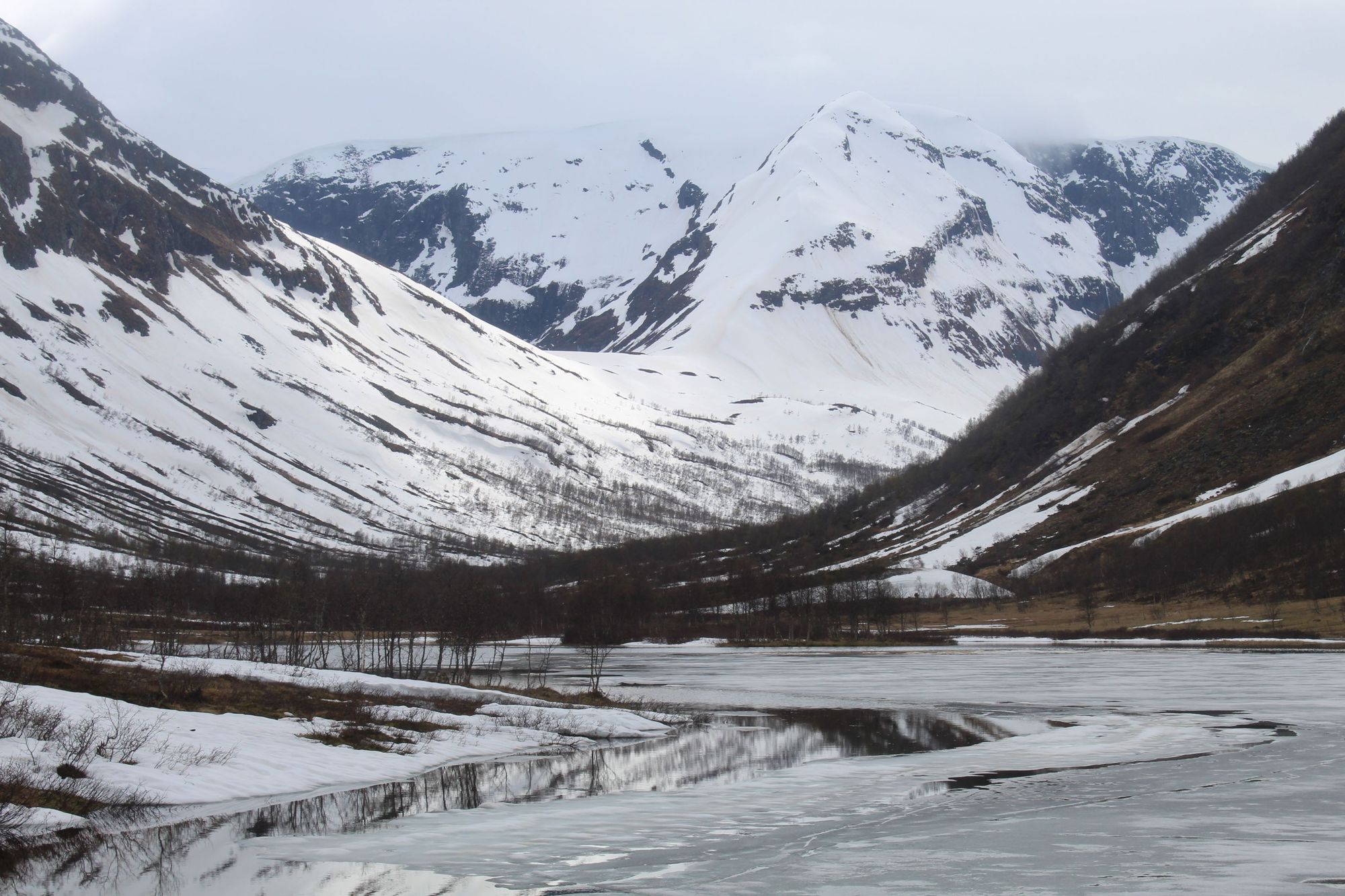 "It is super beautiful, and that is the primary reason we go to this summit - but a lot of things have to be right. You have to have the time, you have to be at the right starting point - and luckily for us, you can't really get to the starting point by car or by public transport. It's a pristine and fragile area, so we also work with the authorities on things such as trail preservation, basically ensuring that we are having a positive impact and not trashing the place."
The UNESCO protection ensures the area is well looked after. "The country now adds a certain amount of funding to restore old buildings, for example," Jan says. "And there are people whose job it is to make sure that what happens in the fjords is what is intended for the area."
One problem the area has faced, though, is the dwindling community that lives here year-round.
"A big problem the fjord region is the way that urbanisation has moved central people away from these small communities," Jan says. "They maybe married into other parts of Norway, moved away or found a job. So some of these farms and residences that before were full-time are now secondary homes, and that affects so many things - from what supplies the municipality has to services provided and maintenance to the community. That obviously affects how attractive it is to live in the area. We don't have any schools in the valley anymore - there aren't enough kids."
Jan's business brings people back to the area, of course, but on a more seasonal basis.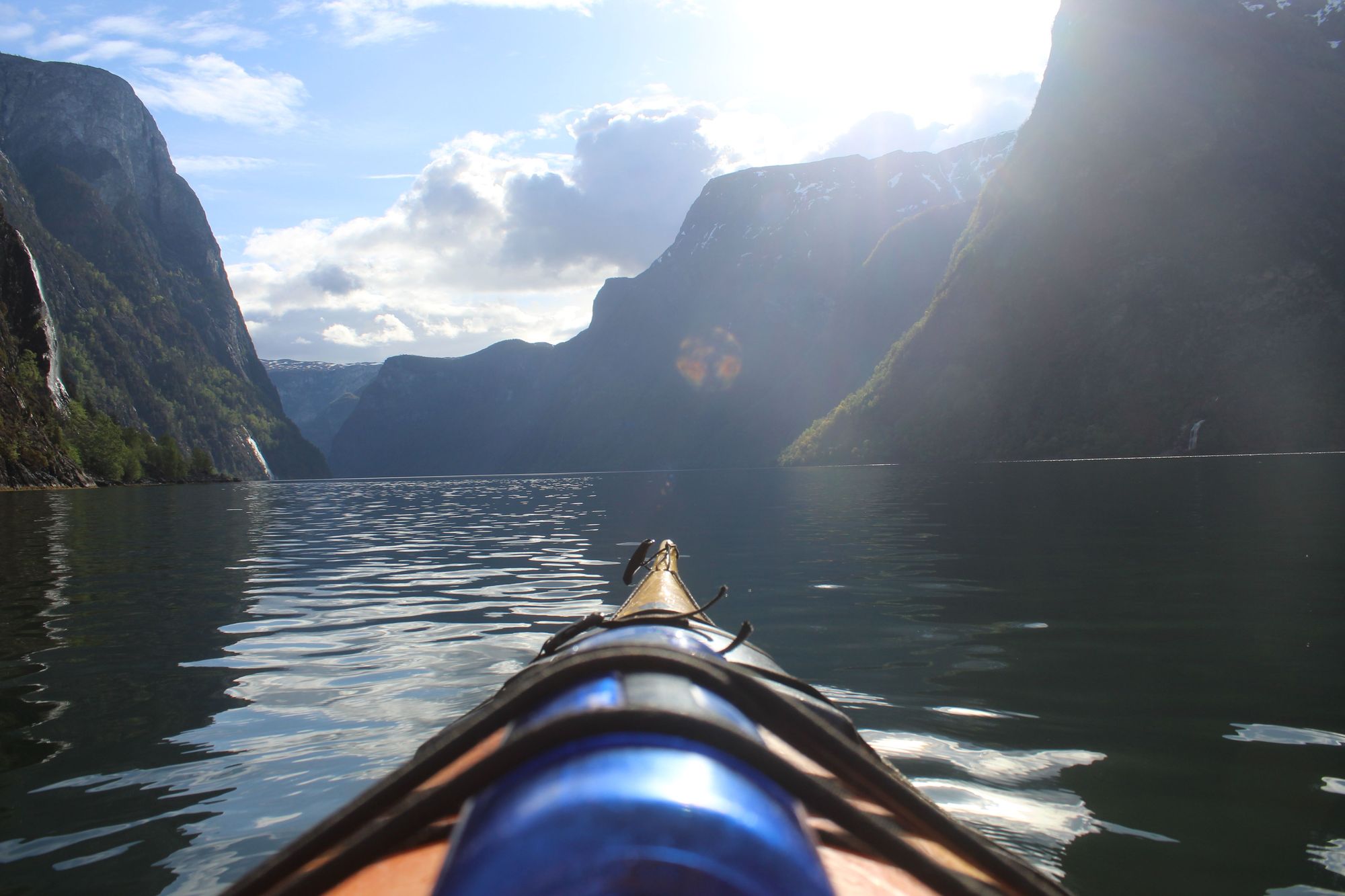 There are more lighthearted sides to the logistics of running a kayak centre, too. "One time we had two guides who loaded up all the gear into the van prior to the trip, and drove into a 11.4km tunnel," Jan says. "They then remembered they had forgotten the paddles halfway. So they decided to turn the van around into the tunnel and inevitably got jammed up, whilst holding back traffic. We laughed about that one for years to come." But tranquillity really does dominate here.
Even our airport pick ups are very, very scenic. It's not that we're rolling down the highway, we're passing rivers and waterfalls and cliffs.
"I think a lot of people who visit have had Norway on their radar for years," Jan says. "But I think that a high percentage of the clients are a little bit surprised by the stunning beauty here. Even our airport pick ups are very, very scenic. It's not that we're rolling down the highway, we're passing rivers and waterfalls and cliffs.
"Every trip here is different, too. Even if you go to the same place. We can run the same trip 10 times and every trip will be slightly different. Neither me, not the clients, get to choose what comes our way in terms of weather. We do this seven days a week, for our full season. We are equipped for basically going out in whatever conditions come our way, and when we've had a wet trip, clients are usually still very positive and surprised by how it went. The whole spirit of the area is serene and pretty. I see myself working in this industry for many years yet."
Inspired? Check out our full range of adventures on Norway's fjords!