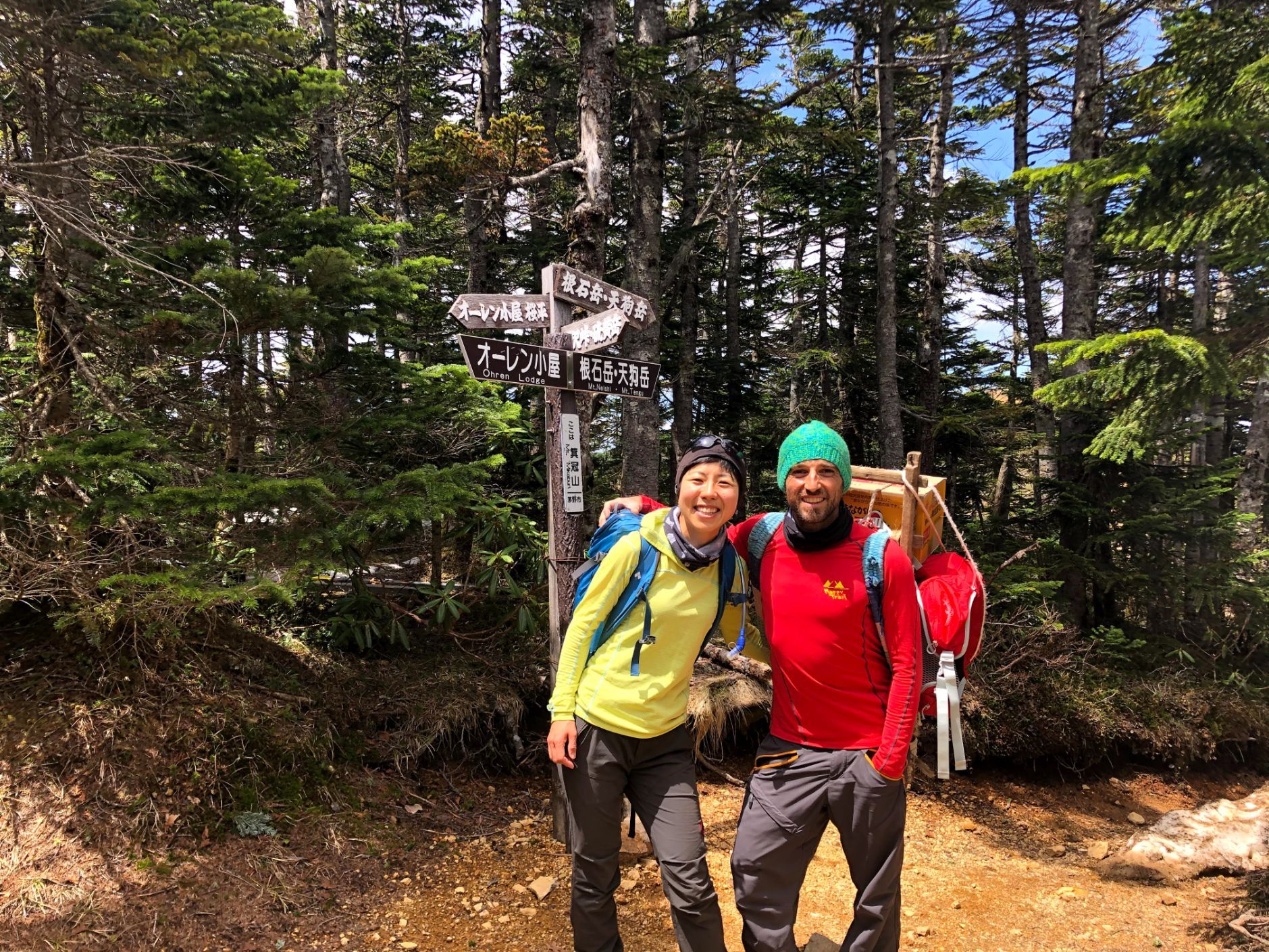 Japan has a unique hiking culture. There are some wonderfully remote trails throughout the country, including in the soaring peaks of the Northern Alps and the craggy Yatsugatake Mountains. You'll get to stay in remote mountain huts, where you'll sleep soundly on tatami mats after a bowl of steaming stew and a plate of tempura. At the end of your hike, visit an onsen, or hot spring, where you can soothe tired muscles in a thermal pool.
But there's something else that will transform your experience of hiking in Japan. Something that's both intangible and tangible, a word with no direct translation into English: 'omotenashi'. So, what does the Japanese phrase actually mean, and how does it relate to hiking? We spoke to trekking guide, and travel consultant, Akiko Suzuki to find out more.
What is Omotenashi?
The Japanese concept of omotenashi first hit the headlines in 2013 when TV personality Christel Takigawa mentioned it in a speech to the Olympic Committee, when she was persuading them to hold the games in Tokyo. It's now a buzzword used to describe Japan's hospitality and business culture.
"Omotenashi represents how we provide our hospitality to our guests, not just from Japan but from overseas - we are open to welcoming everyone," Akiko explains.
But 'hospitality' falls short of what omotenashi really means - for Akiko, it's hard to put into words. Its etymology is also uncertain. One suggestion is that omotenashi consists of "omote", which refers to one's public face (or persona) and "nashi", or nothing: in other words, one must keep nothing hidden when serving or hosting guests.
Even though I might not see that person again, I want to treat this encounter as if it's very important
The concept of omotenashi is said to have its roots in the Japanese tea ceremony, or sado. The tea is prepared in an exacting manner in front of the guests, so that there is transparency and openness involved. The historical figure Sen no Rikyu, known for perfecting the ceremony, wrote a poem embodying this attitude. One stanza reads: "Though you wipe your hands/ and brush off the dust and dirt/ from the vessels/what's the use of all this fuss /if the heart is still impure?"
In other words, intention is more important than skill.
"Omotenashi is hard to verbalise. It's more like a spirit and cordial attitude, I would say. Even though I might not see that person again, I want to treat this encounter as if it's very important," Akiko says.
She goes on to explain that the gestures of omotenashi that she performs are not things she has been taught or told to do.
"I guess these are coming from our daily philosophy which is already built into our daily life: to give and do something extra. It's like a spirit to provide something they are not expecting, and to also always wonder what kind of thing will be appreciated by clients."
Examples of Omotenashi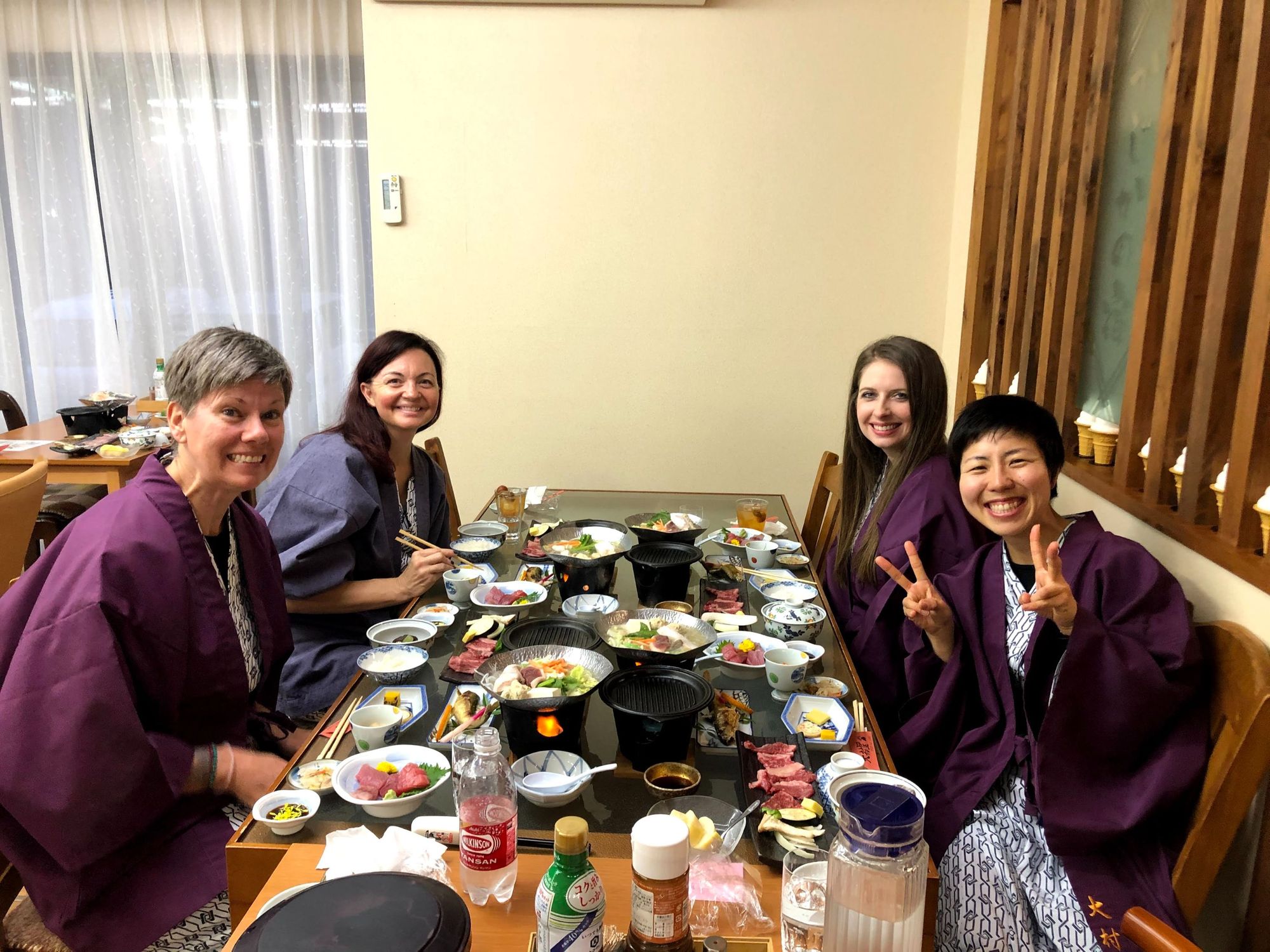 While hiking or travelling in Japan, you might end up staying in a traditional inn, known as a ryokan, where you'll experience omotenashi in practice.
"For example, if you enter the room of a ryokan, it's very clean. There's no dust. To us Japanese it's normal, but to people from overseas, the room looks cleaner than usual. The meal which is provided at the accommodation will be provided in small dishes, and be created with a sense of beauty," Akiko says.
Mountain huts might be a more casual accommodation option, but you'll still experience more intangible examples of omotenashi when you visit.
"When I was working at a hut in Yatsugatake mountains, I always went outside of the hut to see off the hikers when they checked out. When I served dinner, I explained what kind of vegetables I cooked. Because we grew our own vegetables on our farm in the village, I often showed the vegetables themselves - the guests were very impressed and surprised at those gigantic vegetables. Also I would offer them seconds for free if they liked the dishes," Akiko explains.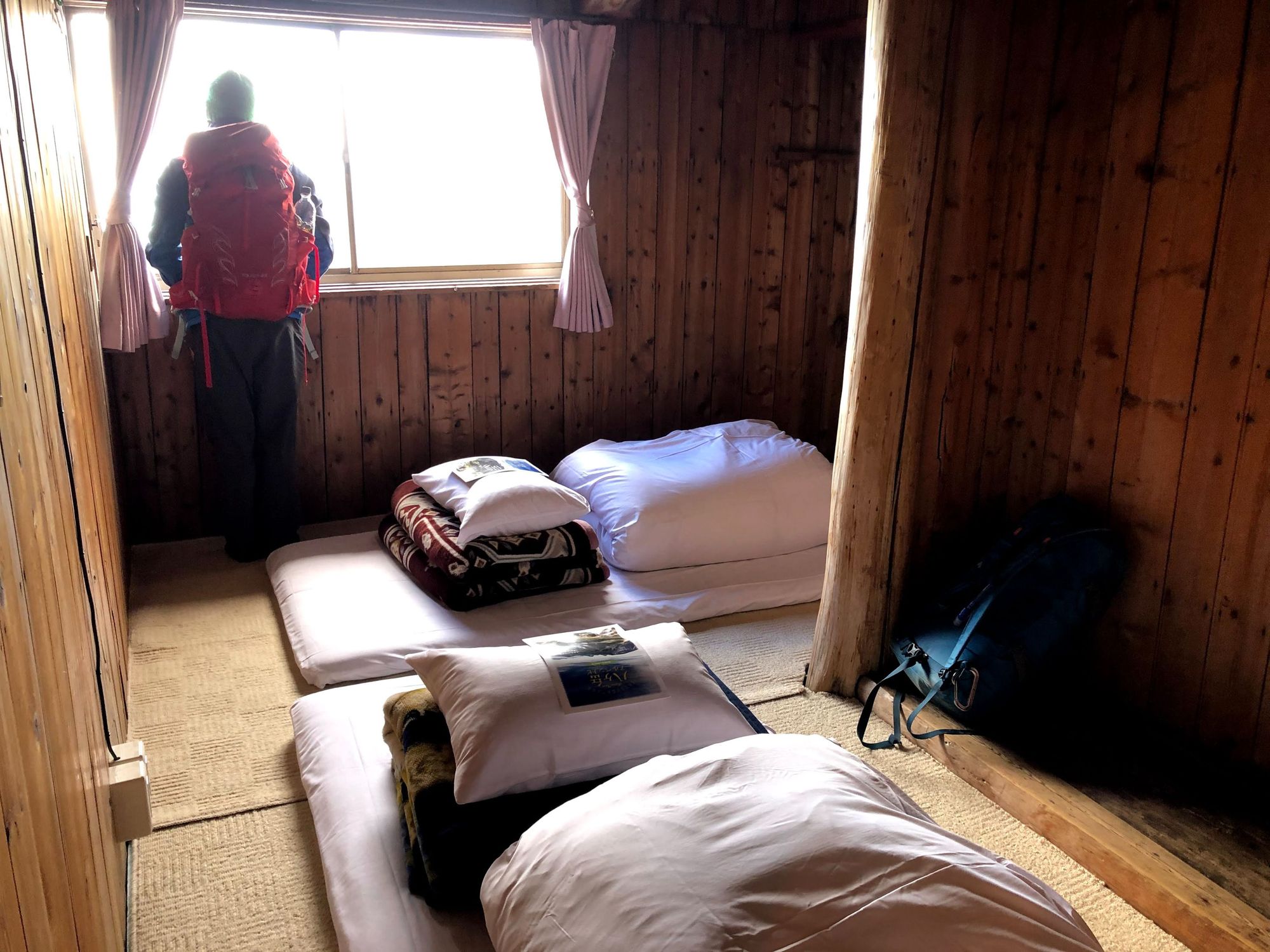 Even if hikers are only stopping to use the toilet facilities, Akiko made sure to greet them and share any information she had about the weather or flowers currently in bloom.
Experiencing Omotenashi While Hiking
Omotenashi manifests itself in the way one person behaves towards another. So there are plenty of ways you might experience it while hiking in Japan. Akiko has plenty of special touches she likes to add to the hikes that she leads.
"I memorise everyone's name, and call them by it when I talk to them - their name is the most important and beautiful word for each person, and one of the fundamentals to build a better relationship," she says.
"I always bring some of my secret items to provide extra service and extra comfort such as a picnic sheet (with pretty or colourful design) and a cold drink (usually non-alcoholic beer) to toast when we arrive at the peak. And at the end of the trip I give a certificate of achievement to each participant," she continues.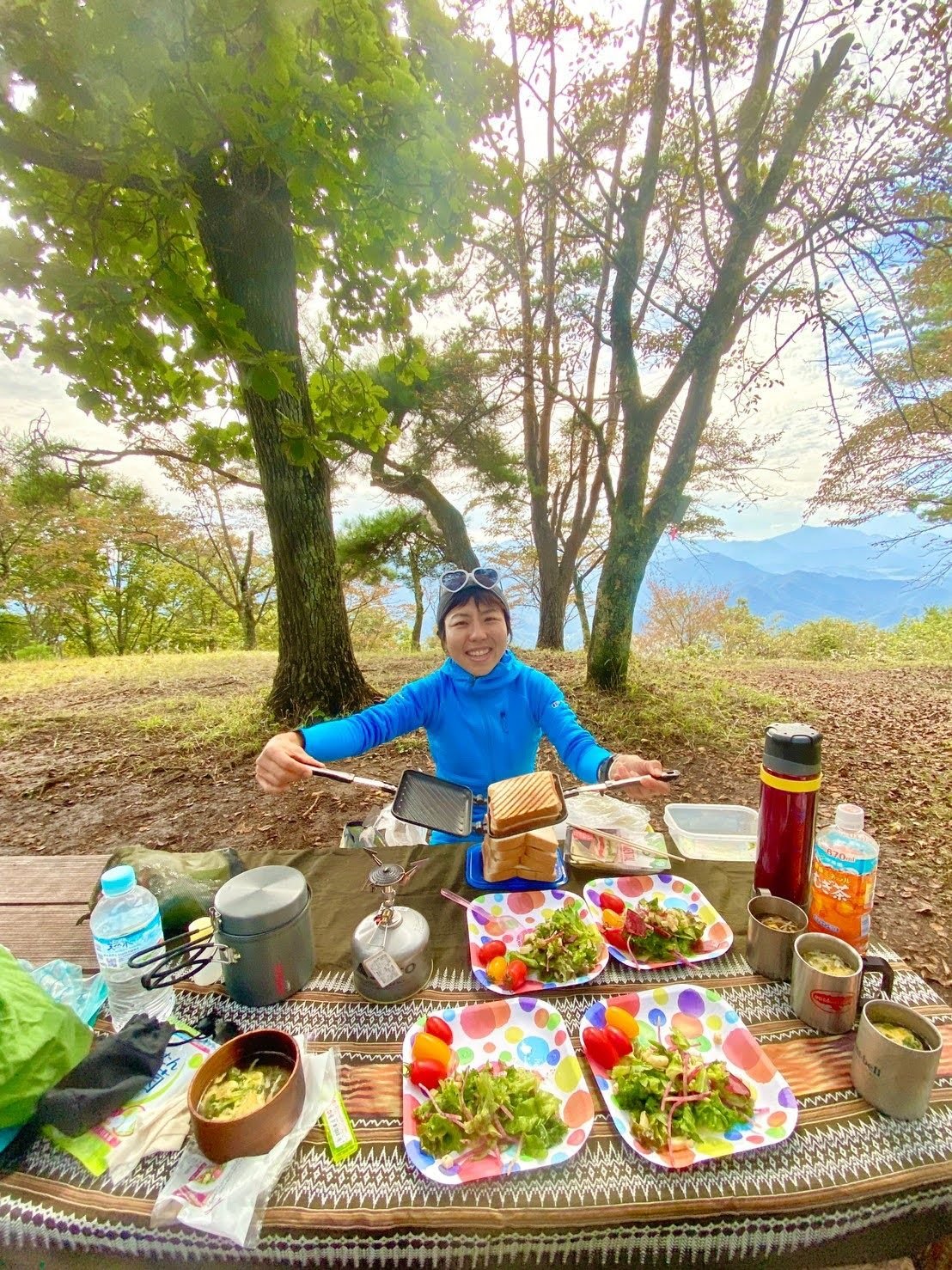 "These services are not included and you don't have to do it, but I love to do this because usually hikers are not expecting such things, and thus they are very impressed. I love seeing their happily surprised faces!"
Omotenashi extends beyond thoughtful gestures - it's also a mindset. Akiko compares it to the English saying "every cloud has a silver lining", and says that even in a tough situation, she tries to reframe it as a positive experience.
"Even in a storm or blizzard, I wouldn't say negative things. Whether the customer enjoys the trip depends on how the guides translate the whole situation. So if we say 'it's a shame that it's raining,' then the customer will feel miserable. But instead, if we say "wow, this is tough, but we are experiencing a very rare opportunity, and after overcoming this situation, you'll be a strong hiker. You will have a great brave story to tell your friends when you go home!" then we will be bonded as a team and this tough weather will be an epic memory," Akiko explains.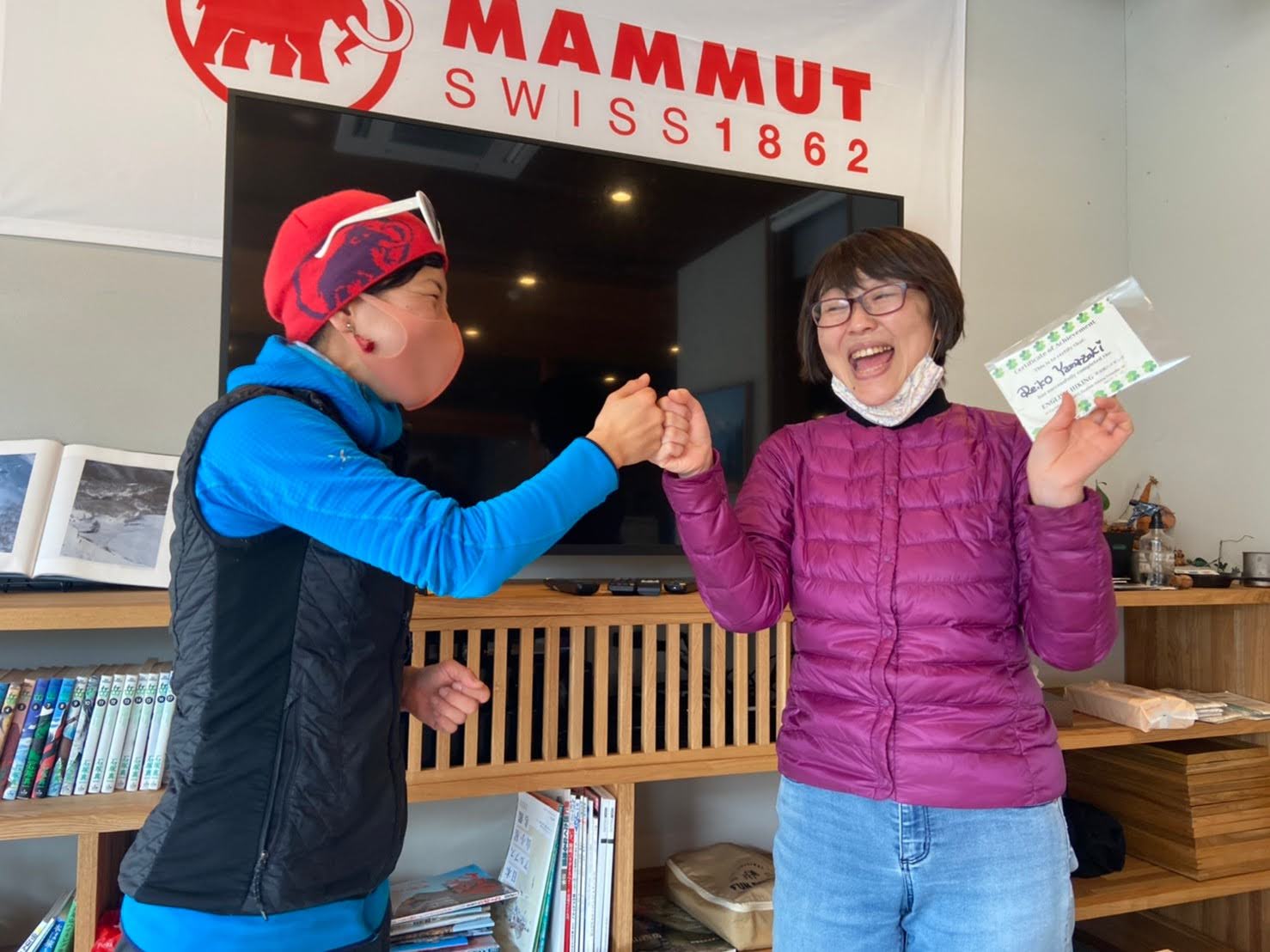 Omotenashi Goes Both Ways
It's important to note that omotenashi is not given in hope of any recompense - in fact, Akiko says that tipping used to be considered rude in Japan, as it seems to suggest people require a financial incentive to do their job properly. However, in a more globalised world, Japanese people are used to the concept of tipping. If you want to tip, make sure to do it respectfully.
"It's better to give the money secretly and hand it with both hands, instead of one hand. Giving something with one hand is rude in general in Japan. Also If possible, it's better to wrap it with paper or put it in an envelope," Akiko advises.
It's also important to note that omotenashi is founded upon mutual respect. Gestures of omotenashi must be received in the same open and cordial manner in which they are given. There are certain things a guest can do in order to show respect - one of the most fundamental is to take off your shoes when entering someone's house. So leave those smelly hiking boots at the door when you stay in a mountain hut!
Even if you don't think too much about omotenashi, you'll experience it on your hike. It's in the care taken over your evening meal, or in the way Akiko will produce a hot drink when you begin to shiver. Maybe you'll find it shaping your interactions too - and becoming more attentive to the needs of others.
Feeling inspired? Then check out our hiking adventures in Japan.