The UN estimates that the textile industry is currently responsible for around 8-10% of the world's greenhouse gas emissions. Meanwhile waste reduction NGO Wrap notes that in the 15 years between 2000 and 2015, the global production of clothing doubled, while the amount each item was worn fell by 36%. Fast fashion is the prime culprit here, but textile production also poses an interesting challenge for outdoor manufacturers looking to limit their impact on wild places, while still producing high-performance gear that allows people to go on adventures.
We are at the beginning of something with huge potential. Rental can be part of the package for a better consumption model...
One potential solution lies in the quickly-growing rental market for outdoor apparel. Skiers and cyclists are used to hiring equipment, and it's not uncommon for mountaineers to try-before-buying or rent a particular bit of kit for a one-off expedition. The idea of renting the clothing itself is less common, but more and more of Europe's top outdoor clothing brands are now offering the service.
"We are at the beginning of something with huge potential," says Florian Palluel, the Sustainability Manager at Picture, who last winter launched a new rental service for snowsports clothing. "It's not the sole solution, but rental can be part of the package for a better consumption model in the textile industry. You can satisfy five people with one product, so you can reduce your production volume."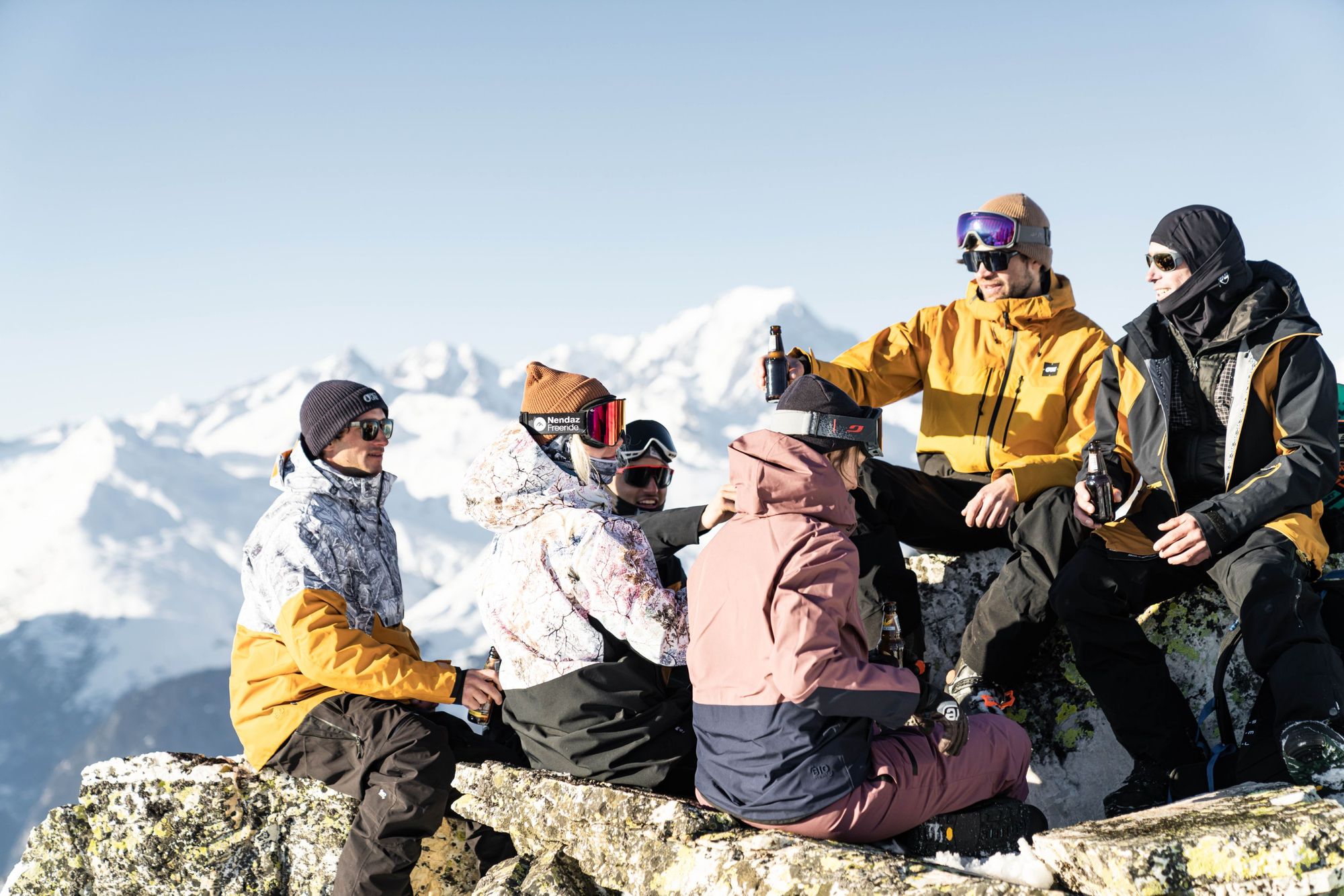 Picture's system is simple. You rent on a pay-by-day basis, they send the gear out and you send it back when you're done. They handle cleaning and repairs. "If the process works, people will use it," says Florian. "I'm quite convinced about that. It's like public transport. People aren't addicted to their cars, but the alternative has to be satisfying, simple and seamless if people are going to use it."
Picture are primarily targeting those who ski for one or two weeks a year.
"If you don't plan to wear your products a lot, and you're going to be in the mountains only one week this season, rental might be a very good idea," says Florian. "74% of consumers who placed a rental order with us didn't have a ski or snowboard outfit in the first place. So they needed one to go, which is perfect. That's exactly why we launched this. The clothing can be used again and again, and then sold second-hand afterwards. There is such potential here."
It's no secret that outdoor clothing can leave a negative footprint. Greenpeace's 2015 'Footprints in the Snow' study found harmful PFCs, used to repel water on outdoor gear, in snow from Torres del Paine to the High Tatras.
Picture are innovating with plant-based fabrics from sugar canes, and are one of many companies now using PFC-free alternatives for waterproofing. But top-end, responsibly-made outdoor gear remains incredibly expensive. And given that for some it sits in storage most the year, it can seem inaccessible.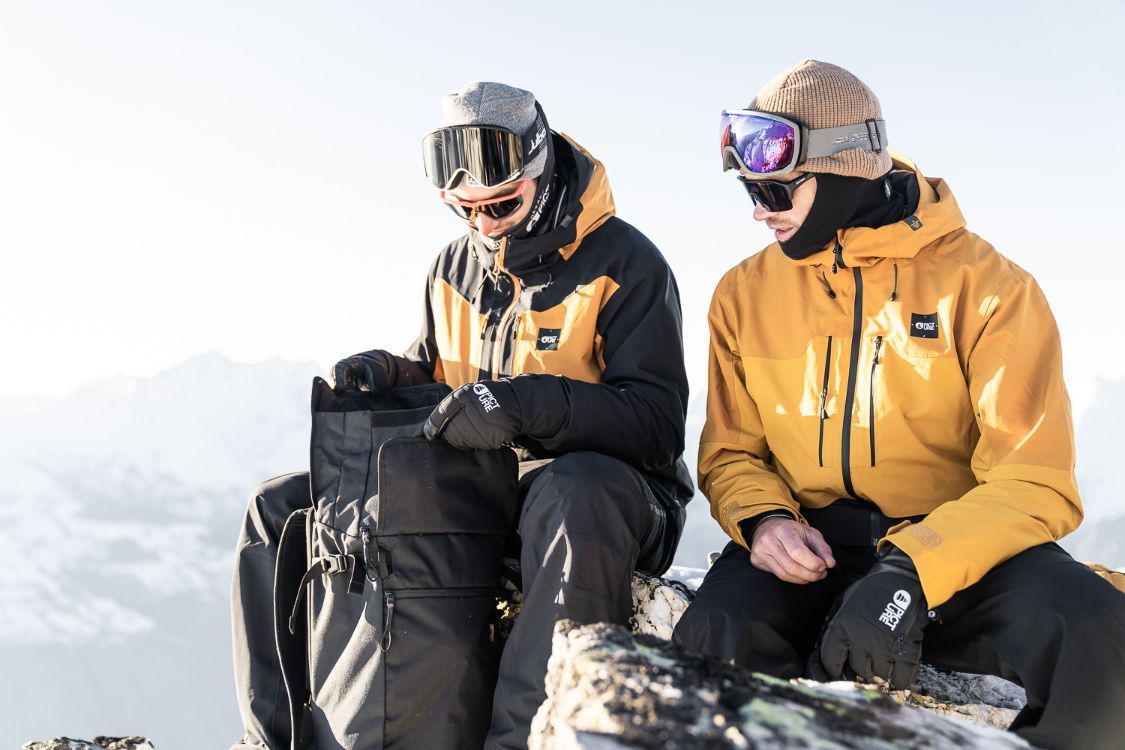 Indeed, there are many who are priced out of the outdoors altogether by the cost.
Picture's rental programme was only available in France last season, but they are discussing the potential of a wider reach ahead of their 22/23 rental launch. Another industry leader just getting started in the rental market is Rab. Their pilot service only started in March 2022, and is currently UK exclusive. They're offering everything from high-performance sleeping bags and backpacks to tents and extreme-weather clothing, available to rent from three days to 21.
Matt Clarke is the Head of Customer Experience at Equip, parent company of Rab. "Adding the new Rab Rental service enables us to offer something different to the consideration stage of the purchase experience," Matt says. "Rab Rental offers access to high quality technical equipment for those on lower incomes, keeps gear in continuous use, allows a try before you buy option and avoids single-use purchases."
Rab Rental offers access to high quality technical equipment for those on lower incomes...
I ask Clarke again about pricing. "Cost is obviously a big concern," he says, "and no matter how much we try and keep Rab Rental costs low, it will still be out of reach for some. There is work to be done here in the industry as a whole and it is something that we are aware of and looking at solutions."
Through Rab Rental, tents that RRP at £700 are available to rent from £53. Sleeping bags that cost £360 rent for £27, and £170 backpacks are £13 a day. "Rab Rental is another step forward towards that goal of accessibility to the outdoors for all," says Matt. "It's still too early to evaluate the overall success, [but] the important thing is that it is offered, allowing customers more purchase choices and access to a wider range of technical kit for any adventure they may have planned, from one-day microadventures to highly-ambitious expeditions."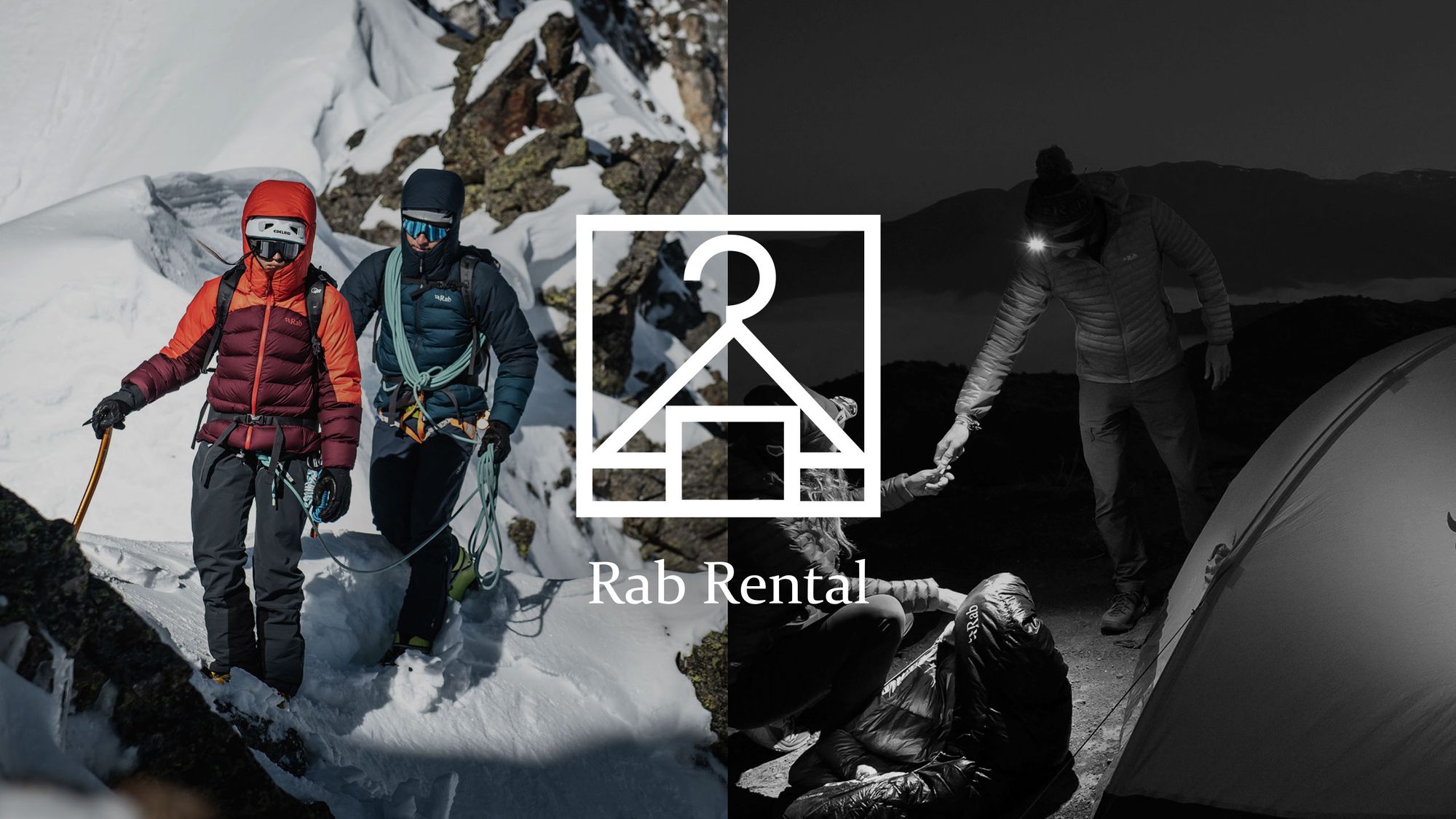 Clarke does admit that money isn't the only barrier, though.
"Outdoor rental is not yet seen as sexy," he says. "There have been massive gains in fashion rental over the past few years and expedition rental has been around for a long time, but more general outdoor gear still suffers a little from the stigma of hand me downs and being outdated, well used and dirty." The company are looking to address this through their Rab Service Centre, he says, "ensuring that every piece of kit that goes out is at peak condition, offers protection and performance, is fit for purpose and you can be proud to wear and use it."
Rab have a lot of previous in such fields. Their Rab Service Centre specialises in washing, repairs, spare parts and extending the lifespan of kit. "We have been expertly assessing, cleaning, reproofing and repairing kit for 40 years so this is nothing new to us," Matt says. "When Rab Rental kit is deemed to be at the end of its life, it is taken out of the rental program and either upcycled as Second Stitch and sold on, or donated to one of three of charities that we work with. The worst case scenario is it is beyond all repair and cannot be kept as a useable garment. Then we will strip it for parts and re-use the materials, zips and trim to make repairs to other garments, with the scrap we cannot use being recycled."
Ultimately, Rab Rental exists for similar reasons to that of Picture's.
Matt continues: "we would like our technical gear to be used by first time adventurers finding their feet in the outdoors. Quality kit for those first steps can play a big part in whether they return for a second adventure. We are also obviously keen to support our core user base of more experienced mountaineers and adventurers working on more ambitious projects. At the end of the day Rab Rental gives all outdoor users the opportunity to get the very best technical kit tailored for specific trips, activities, races - without having to invest fully in an expensive kit list that may not be used again for another 6-12 months, or ever!"
Rab Rental is only online at the moment, "but we are looking into options to extend the program to our retailer base and other regions if the demand is there."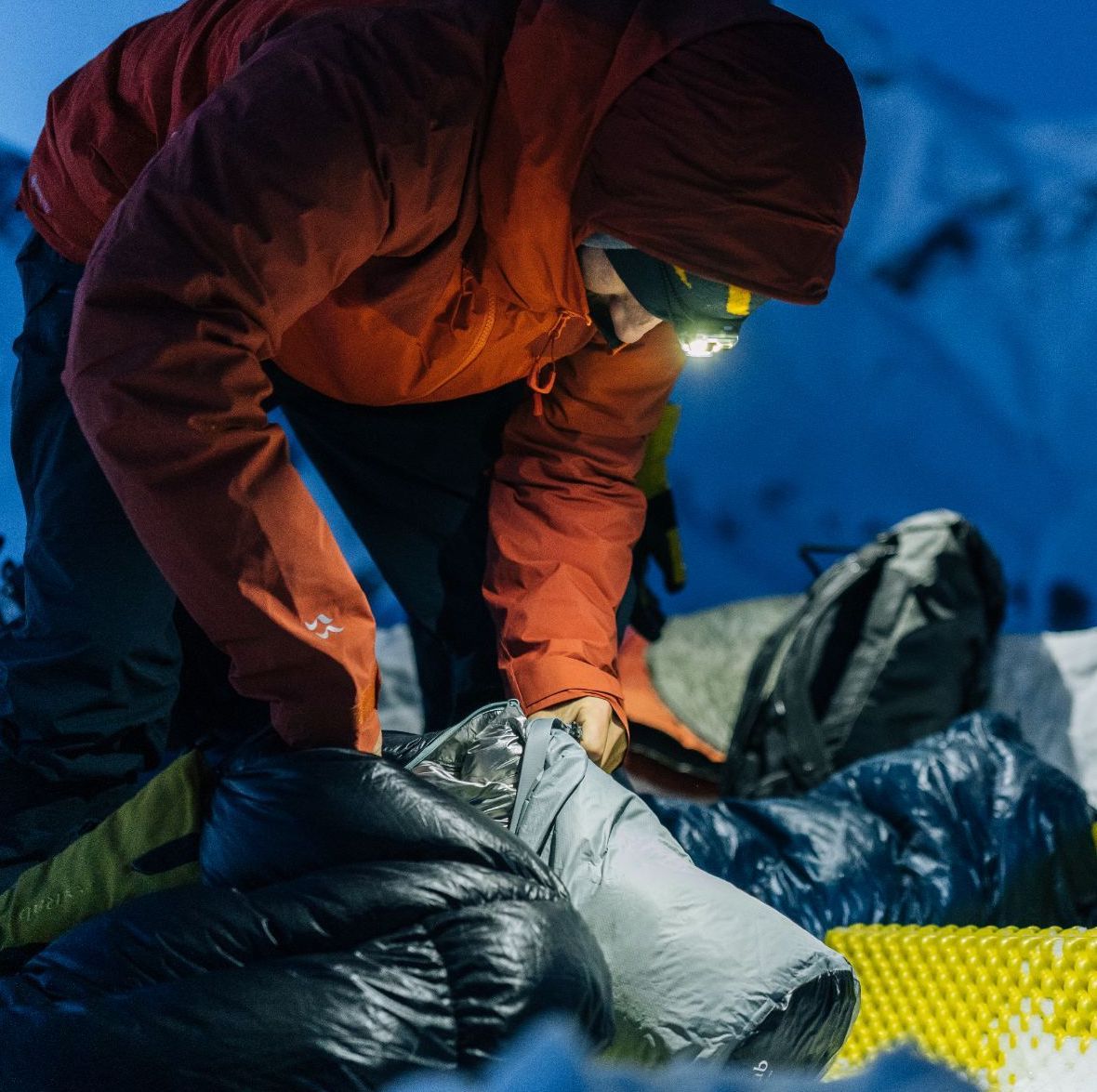 He notes Equip's wider commitment to sustainability, and Mountain Manifesto - "a set of shared commitments which aims to connect all stakeholders in the our supply chain, focus in on the areas where we have capacity to make meaningful change, and accelerate action in the outdoor industry at large".
It ties in neatly with the argument of Florian at Picture, who says that it comes down to consumer and market 'sobriety', and tackling and overconsumption.
If everyone is making durable products while encouraging people to consume a lot, it doesn't work...
"We need to move away from coal, natural gas and oil," Florian says. "We need to put the efforts where the emissions are higher and track the supply chain. And we could say we're going for lower carbon alternatives, but the energy consumed in textiles right now is way too high to be replaced by something different which is low carbon. We need to consume less.
"We can make durable products, but if everyone is making durable products while encouraging people to consume a lot, it doesn't work. It's about sobriety from the production aspect and the consumption aspect, and an energy transition. Both are linked."
For the consumer, rental progams offer a chance to test top-end, high-performance outdoor gear without breaking the bank, and could prevent a lack of equipment or funds getting in the way of ambitious adventures. For outdoor clothing manufacturers, it presents a potentially huge opportunity to lower future energy consumption - and to transform the market for good.
Inspired? Check out Picture's rental program and Rab Rental, or browse our full range of adventure holidays in wild places now!