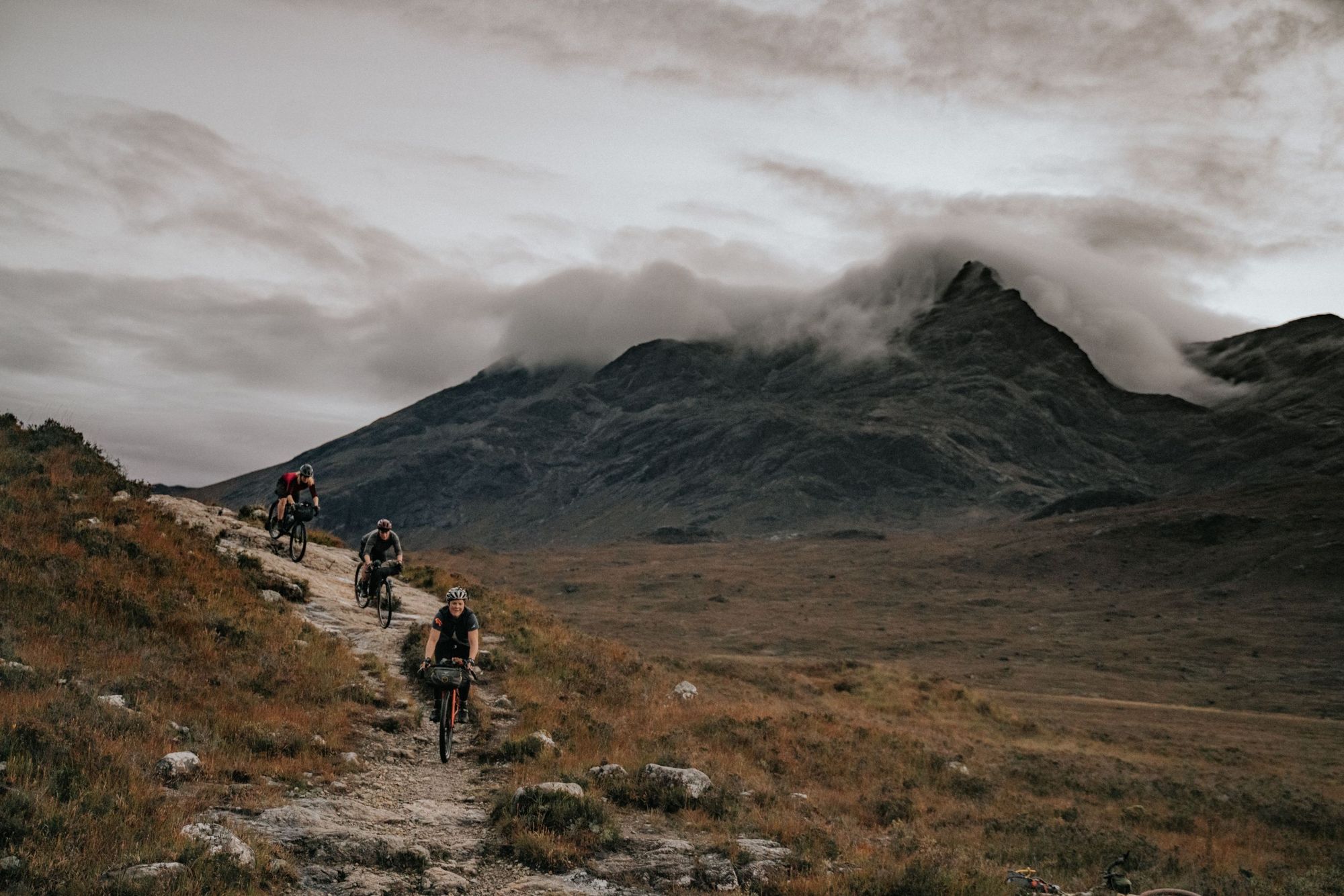 In 1936, a 17-year-old woman called Mary Harvie, from Shotts in Lanarkshire, set off with her older sisters Ella and Jean to cycle 500 miles around Scotland. Their trip began in Glasgow, and passed through Stirlingshire, Highland Perthshire and Skye before reaching the North West Highlands. En route, the sisters stayed in youth hostels around Scotland, and Mary documented the journey meticulously in a diary.
When you look back through time, women have been doing this stuff for centuries - and doing it really well, and humbly, and with real tenacity and resilience.
When Mary's son handed that diary into a local youth hostel, a seed was planted. Soon, the Adventure Syndicate, a group of female adventurers and storytellers who advocate for mental and physical wellbeing, had teamed up with Hostelling Scotland to embark on an enormous off-road adventure inspired by Mary. The syndicate, which consists of Lee Craigie, Alice Lemkes and Phillipa Battye, captured their adventure in the beautiful short film 'What Would Mary Do?'
Watch the film below, then scroll on to read our interview with Lee Craigie.
"Mary set off at 17 years old, in that really understated way, to ride 500 miles," Lee Craigie, of the Adventure Syndicate, tells me. "When we read that, it really captured our imagination. We work with a lot of 16 or 17 year old girls and I think nowadays, a lot of people think 'oh, those outdoor adventures aren't for me'. It's not what a young woman does, and not always how they identify. But when you look back through time, women have been doing this stuff for centuries - and doing it really well, and humbly, and with real tenacity and resilience.
"To hear those stories as a 16 year old girl now, and to know that they've been happening for almost 100 years? That just tilts the world a little bit. They can see that it's possible, that it's always been possible, and that there is really nothing all that unusual about it."
There are many well known female innovators in the outdoor history of Scotland, from the legendary Nan Shepherd to the likes of Jane Duncan and Sheila MacDonald - the latter being the first woman to climb Mount Kilimanjaro. But few, Craigie included, had heard of Mary Harvie before.
"This was the first time we had come across her," Lee says. "We know about many women like her, of course. There's a whole number of pioneering women across mountaineering and running and riding. A lot of them are well known now, even if they weren't back then. But suddenly all of these incredible women are popping up - having just always done stuff like this.
"I think that every single time a woman like that does pop up, we need to be celebrating her to try and close that gender gap that still exists in the outdoors."
Hostelling Scotland got in touch with the Adventure Syndicate after Mary's son handed her diaries into the hostel manager at Port Charlotte, on Islay. "I think they wondered 'who would be daft enough to recreate this'," laughs Craigie. "But we love the whole hostel movement, so it was a pretty obvious partnership."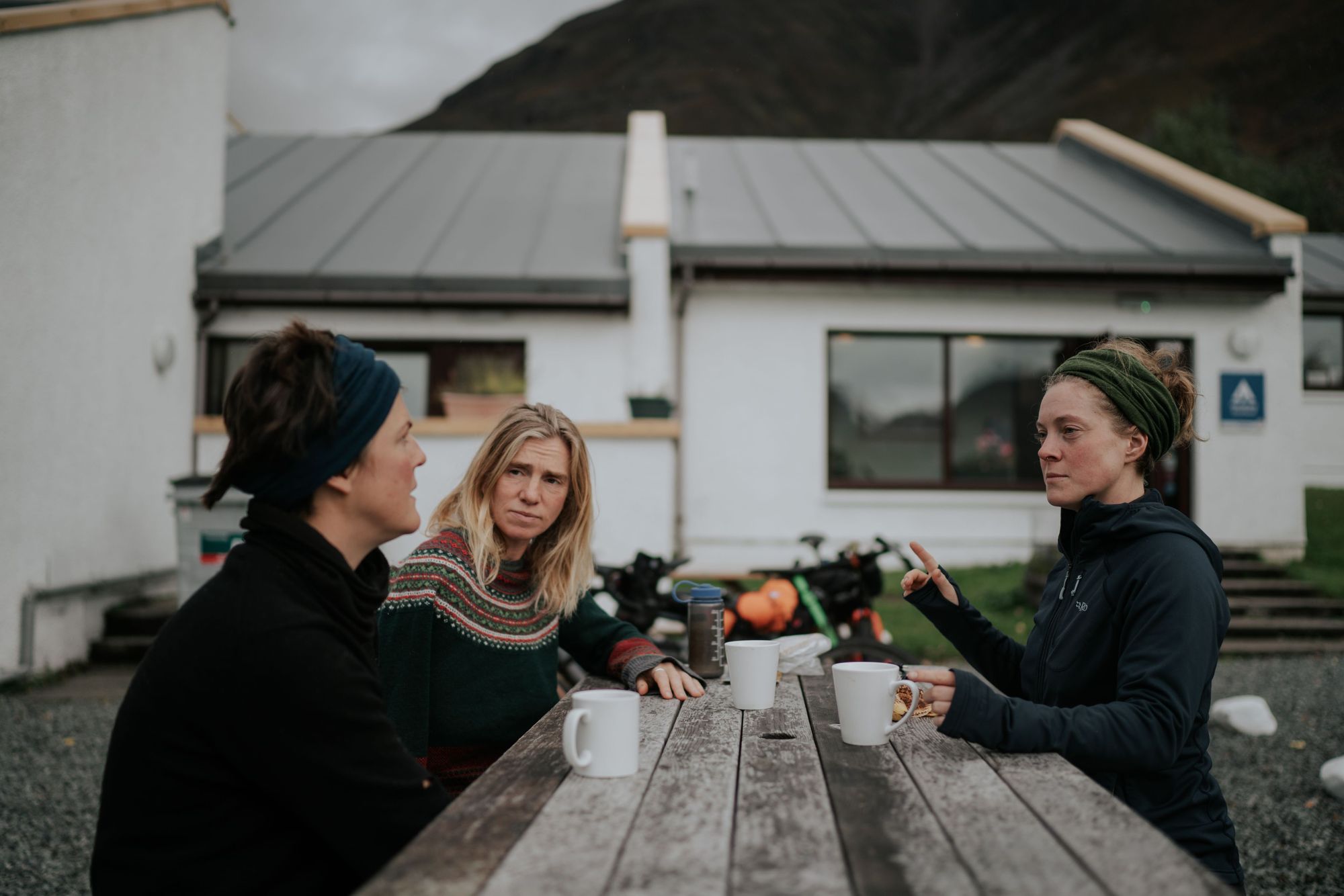 That's despite the fact that actually, the syndicate tend to do most of their trips self-supported. "We really love riding that way," says Lee. "Sleeping wild and camping where we can. But we're also really keen on accessibility and making more things possible for more people. Hostels provide affordable accommodation, they're really conveniently located around Scotland and there's a sense of community that you automatically get from staying there. All of these things mean that adventure is open to more people. Whereas the idea of sleeping in a waterproof bag on a hillside isn't that exciting... for most sane people!"
Craigie describes youth hotels as "a great stepping stone for people who want to do adventurous things but don't know the right people or can't afford the hotel and don't want to sleep on the hill in the rain, with all the midge".
Ultimately, it's an extension of the philosophy of the Adventure Syndicate. "Our take on adventure is that it's for everybody," says Craigie. "And that you need to have a confidence within yourself about what an adventure means to you. I think that so often it gets pushed in our faces that we need to be really strong and physically able and quite often even male and white to have an adventure. I think that it's time to now rewrite that. You don't need to be any of those - and you actually may have a real, different quality in adventure if you're not."
Inspired? Check out our cycling adventures in the UK and beyond.