Travel books are one of the best ways to transport yourself to foreign lands, explore new cultures and landscapes, and engage in the sort of profound philosophical pondering that goes hand in hand with travel without even leaving your bedroom.
At the moment, of course, a lot of us are stuck inside. So, if there was ever a time to get yourself a few new travel books or outdoor adventure books, and escape to new mountains or trails from the safety of your duvet, this is surely it. With that in mind, we've put together a few suggestions which we've read and loved. With a few notable exceptions, we've tried to make them recent releases, too. The oldies that have slipped in are – we very much assure you – golden.
The world is blessed with amazing indy bookshops that are central to so many communities, and we urge you now to support them.
But first, a quick – but very important – note. You'll notice that we've not included any direct hyperlinks in our list; links which would guide you to online merchants where you can buy the books. That's because we're hoping that if you do see a book you fancy, what you'll do instead of ordering it online is call up or e-mail your nearest or favourite independent book shop and get them to deliver it to you instead. Another unfortunate side-effect of us all being stuck inside because of COVID-19 is that small, independent businesses are struggling more than ever and bookshops are very much included in that. The world is blessed with amazing indy bookshops, that are central to so many communities, and we urge you now to support them.
Here are some of our favourite travel books, our selection of favourite travel books of all time. In no particular order…
1. 50 Shades of the USA – Anna McNuff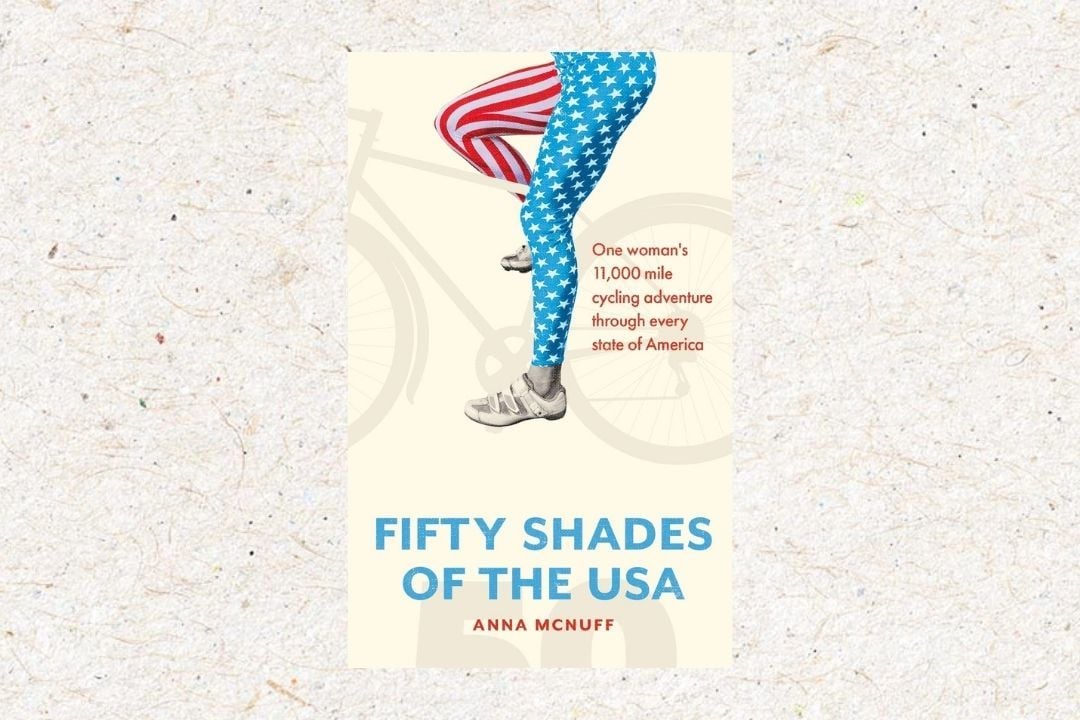 Much Better Adventure favourite Anna McNuff has written a couple of great travel books. 'Pants of Perspective' sees her take you along on a 3000km running adventure through the Te Araroa Trail in New Zealand. Her second book, '50 Shades of the USA', follows her 11,000-mile journey through every state in America on a pink bicycle named Boudica. Told with the infectious energy which makes Anna such an inspirational and affable adventurer in everything that she does, the book is a proper journey and dive into American culture and nature. If you're interested in Anna's latest project, Barefoot Britain, where she attempted to run 100 barefoot marathons across the UK, check out the MBA interview with Anna McNuff right here.
2. Barbarian Days: A Surfing Life – William Finnegan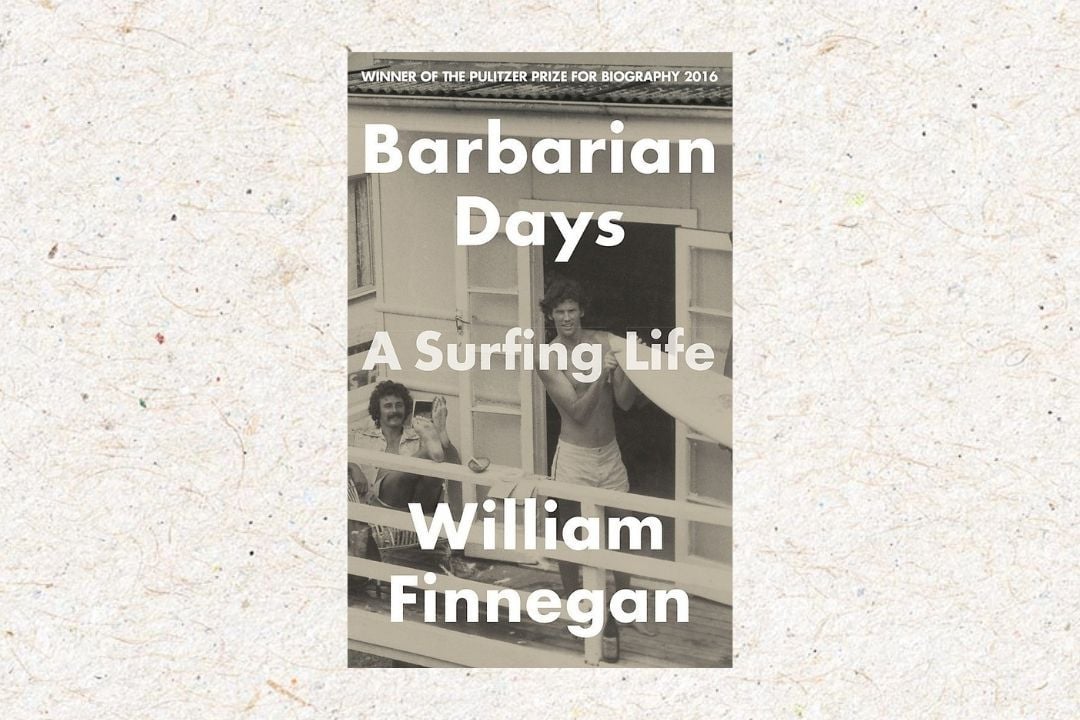 If you're interested in surfing in any shape or form and have yet to read 'Barbarian Days', then you really need to get that sorted. William Finnegan is a New Yorker staff writer and established political commentator. He's also a surfer – and his story in the world of surfing is one that traces the story of the entire sport. The book follows Finnegan through his life as he chases waves on the South Pacific, Australia, Asia, Africa and beyond. They're often waves and breaks that would go on to become some of the most famous in the world, and at the core of the book is the exploration of surfing as a lifestyle, rather than as 'just' a sport. There's a reason this won a Pulitzer Prize and ended up on President Obama's summer reading list.
3. In Ethiopia with a Mule – Dervla Murphy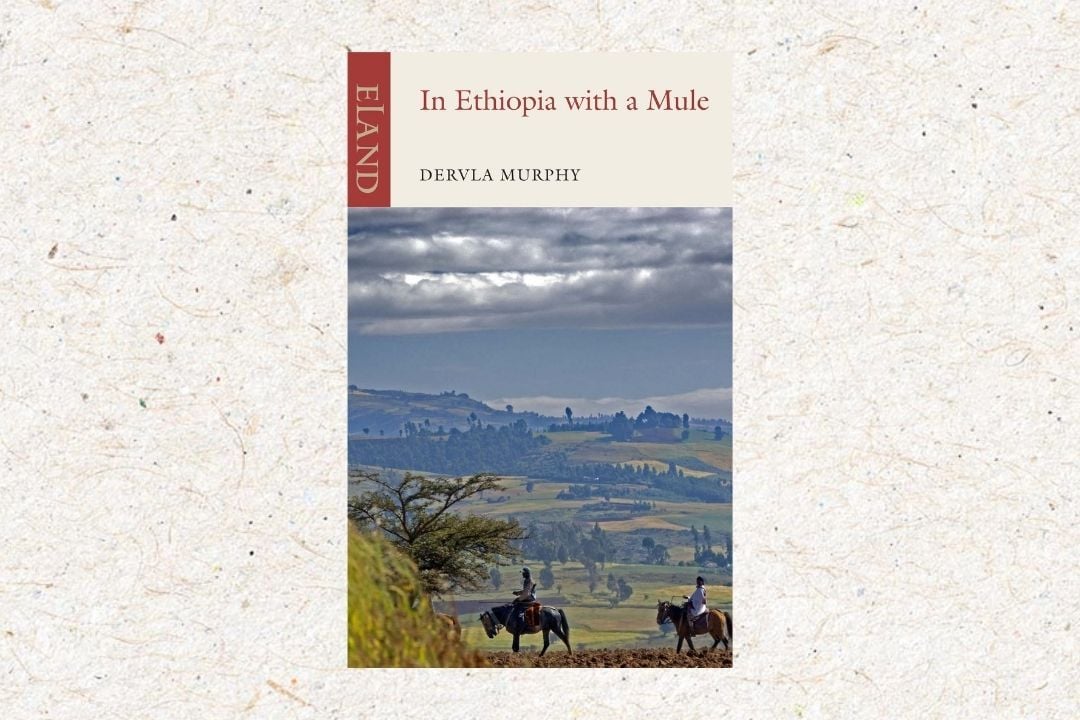 Irish author Dervla Murphy is a legend of travel writing. In this one, Murphy sets out on a hazardous trek through the Ethiopian highlands, along with – you guessed it – a mule, called Jock. Travelling against official advice, back in 1966, Murphy wandered south from the Red Sea shore to Sheba's Aksum, upto the remarkable Simien mountains and onwards from there – navigating danger and discovering Ethiopian hospitality and culture along the way.
MBA adventure hunter Megan Devenish recently read it while she was out there. Megan says: "Reading about Dervla chain-smoking her way through the Simien Mountains, finding humour in every incident – including being robbed – and having a regular wry dig at the absurdity of local politics was the perfect entertainment for early-doors campsite bedtime."
4. Waymaking – Various Authors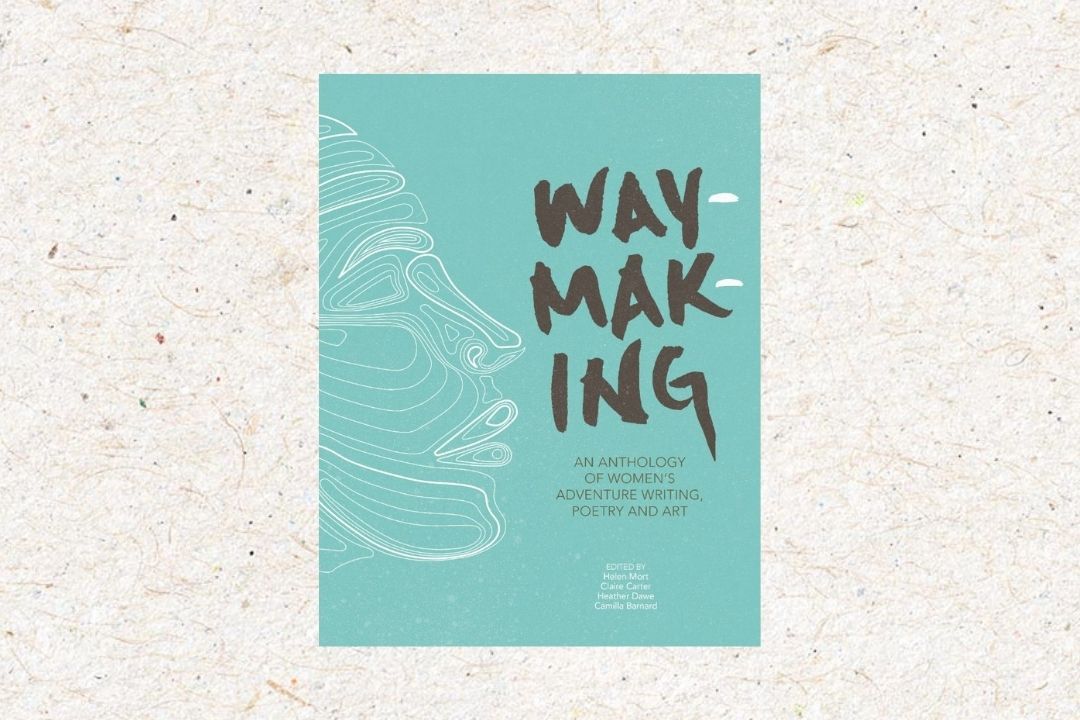 'Waymaking' is an anthology of prose, poetry and artwork by women who are inspired by wild places, adventure and landscape. It's a compilation of short works from women in adventure, from first-person expeditions and stories to fiction. There are plenty of big name adventurers in there, from Anna McNuff to cyclist Lee Craigie and ocean-crosser Sarah Outen, and other contributors include established magazine editors, filmmakers, poets and more. We had the chance to catch a few readings from 'Waymaking' live at the launch at the Kendal Mountain Festival a couple of years ago, and it really showed just how wide the range covered in this anthology is. There's enough to stoke both your physical and creative fires.
5. The Meaning of Travel – Emily Thomas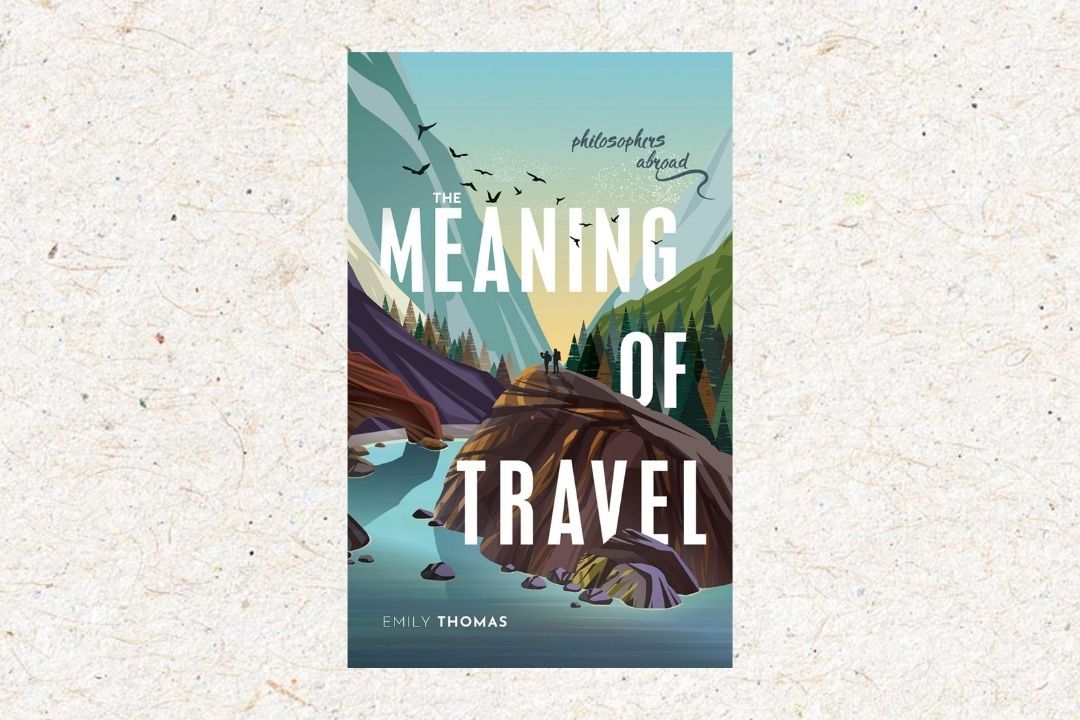 How many times have you been sitting alone on a beach, hiking up a mountain, or settling down for the night in a tent miles from civilisation and had only your own thoughts to keep you company? Travel time is perfect thinking time. Travel perfectly ties a combination of the obscure, exotic and foreign with the mental and physical space needed to allow creative thinking. Yet while philosophy and travel clearly go so well hand in hand, not much has actually been written in depth on this topic. Until now. In 'The Meaning of Travel', Emily Thomas explores how we can think more deeply about our travels.
Brilliantly researched and detailed, while staying humorous throughout, 'The Meaning of Travel' is a fantastic exploration of how travel can broaden the mind. It'll make you ask yourself a lot of questions about your own travels and hopefully, by doing so, help you to understand why you travel, your process of travel and how to get the most from future adventures.
6. Fifty Miles Wide – Julian Sayarer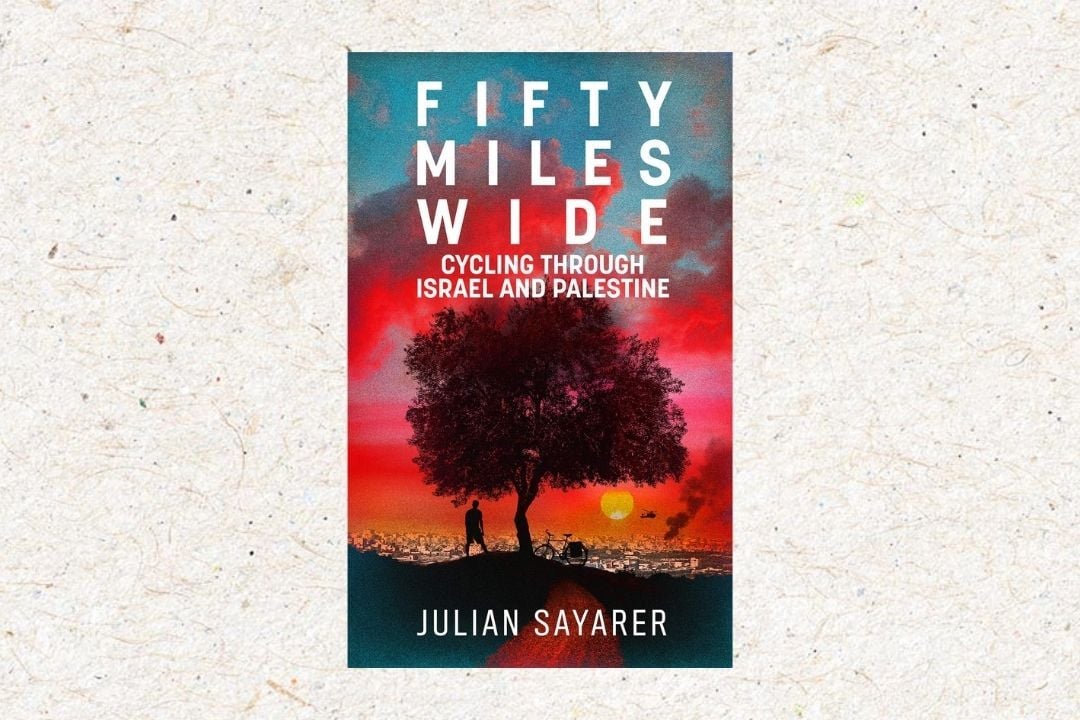 Ten years after breaking a world record for cycling around the world, award-winning travel writer Julian Sayarer returns to two wheels in the Middle East, on the roads of Israel and occupied Palestine.
As you'd expect from such a route, his trip, and the book, involve a lot of human interaction as well as a focus on cycling. His route weaves from the ancient hills of Galilee, along the blockaded walls of the Gaza Strip and down to the Bedouin villages of the Naqab Desert. He speaks to everyone from Palestinian hip-hop artists to people from the kibbutz community and Palestinian cycling clubs determined to keep on riding. It sounds like an incredibly unique adventure read, and we can't wait to get our hands on it when it's published in mid-April 2020.
7. The Kindness of Strangers – Various Authors
An anthology from Lonely Planet, 'The Kindness of Strangers' consists of 26 inspiring travel tales of human interaction, connections and, well… kindness around the world. Of course, it's all in the context of travel. The intent behind this anthology is to remind us that humans are inherently kind, and to encourage us to put that at the forefront of our own minds when we travel.
Bill Bryson called it "a wonderful idea beautifully realised." More importantly, MBA adventure hunter Chris Kearney, who recommended it for this list says: "This book was the perfect pick-me up during a bout of loneliness while travelling solo in India. Halfway through reading it I realised I wasn't alone at all; I was surrounded by people, any one of whom I could have a chance and memorable encounter with at any point, if the stars aligned."
8. Dark Skies – Tiffany Francis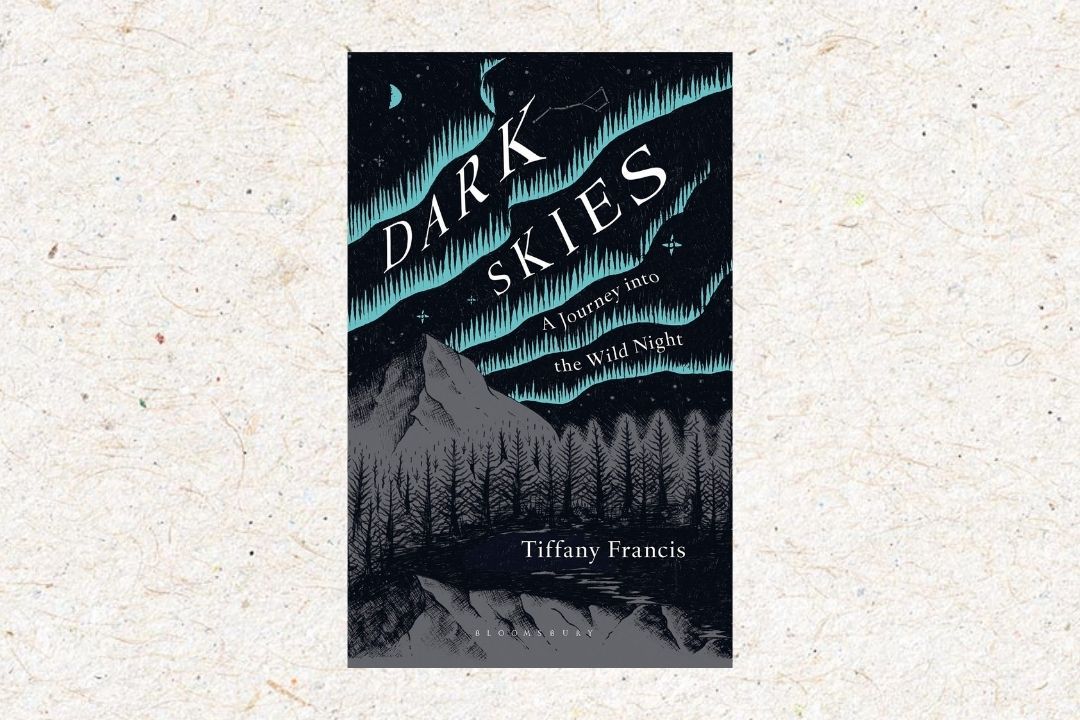 Tiffany Francis' 'Dark Skies' explores the topic of adventuring at night, and asks why we don't spend more time in the great outdoors during the night ourselves. The book features hikes through haunted yew forests, ramshackle sailing trips on the River Dart in a coracle, a visit to the Gulf of Finland during their 24-hour daylight summer and a chase of the Northern Lights in Arctic Norway. All in, it's a beautifully written, delightfully poetic read. It left us feeling warm inside, and with a renewed sense of intrigue around and connection to the night sky and natural world. If you're interested in finding out a bit more before you buy, check out our full interview with Tiffany Francis on 'Dark Skies'.
9. Notes from a Small Island – Bill Bryson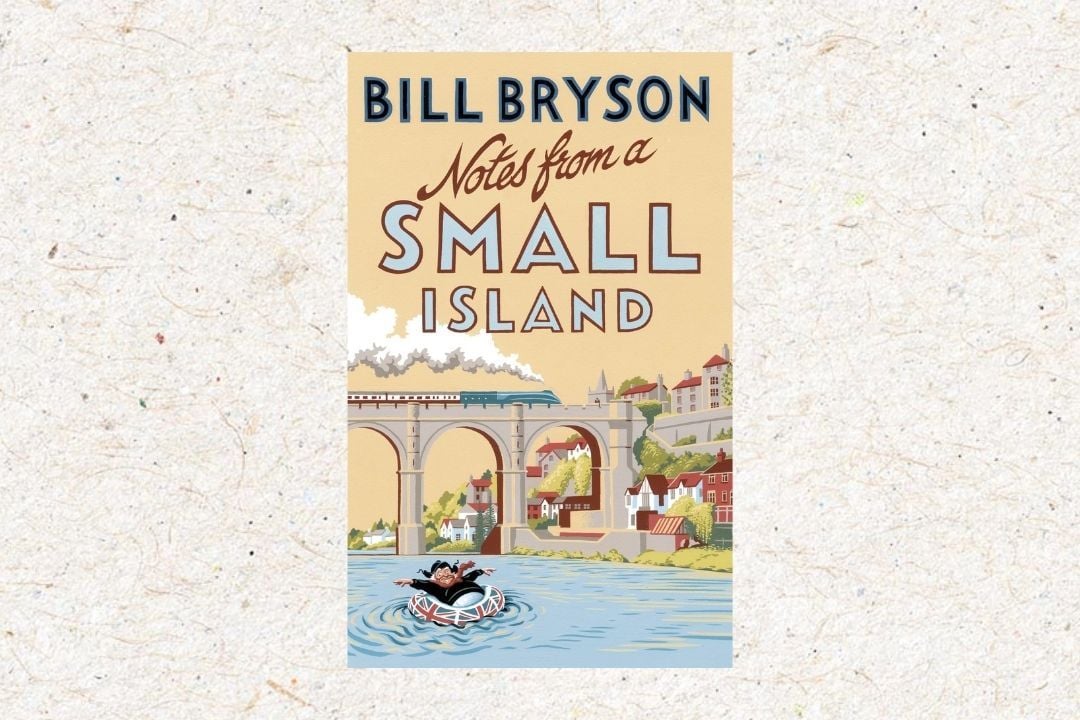 We're pretty sure that it's illegal to make a list of travel books and not include a Bill Byrson read (though admittedly, we didn't check with local police), hence our inclusion of the author's 'Notes from a Small Island'. This is a book written about Great Britain by the famous American travel writer, just before he moved back over from the UK to the States in 1995. Bryson goes to every corner of the island, covering Scotland, England and Wales, and naturally, does so with his usual wit.
This one comes recommended by Dan Bloomfield from our marketing team. He says: "Bill Bryson is probably my favourite travel writer and his goodbye tour of Great Britain puts a fascinating spin on domestic tourism. This book had me laughing out loud whilst at the same time contemplating what it means to be quintessentially British."
10. Arctic Solitaire – Paul Souders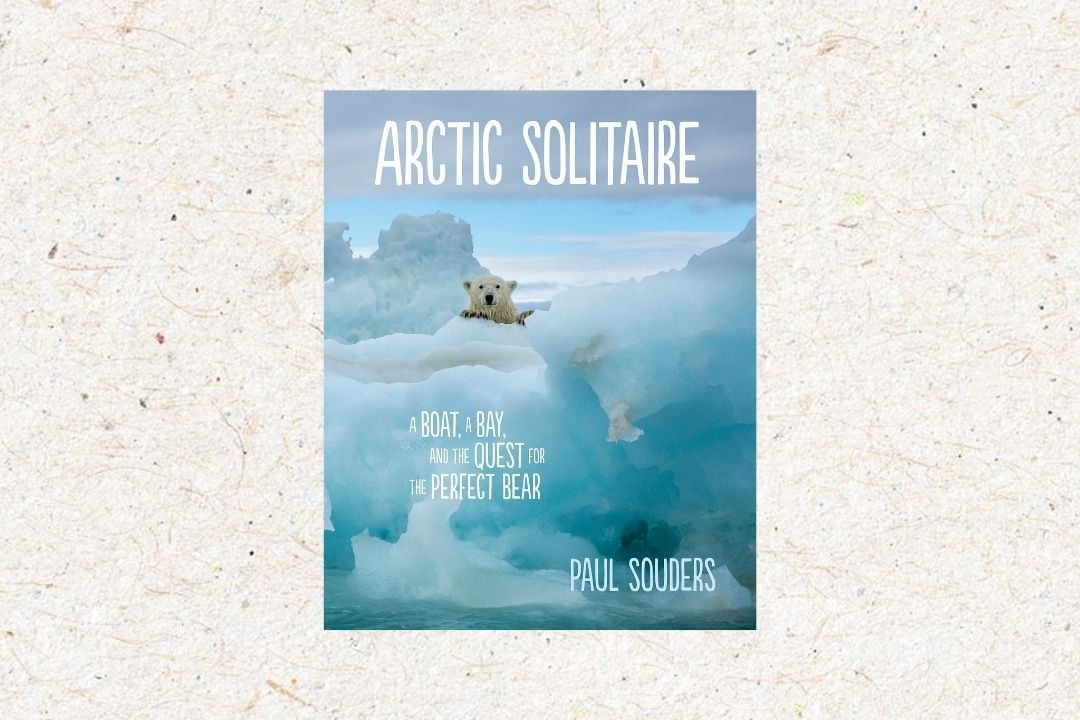 Paul Sounders is a professional photographer, and his book 'Arctic Solitaire' is a showcase of just how talented he is behind a camera lens. The book follows Souders on a trip to the end of the Canadian road system as he attempts to fulfil his dream of being able to photograph a polar bear in its natural habitat. Described as "a hilarious and evocative misadventure", the book is a reminder to find your passion and follow it, and is full of stunning photography of remote Hudson Bay. A beauty for those who never travel far without their camera bag. And even if you've never taken a photograph before in your life… who doesn't love polar bears?
11. Lands of Lost Borders: A Journey on the Silk Road – Kate Harris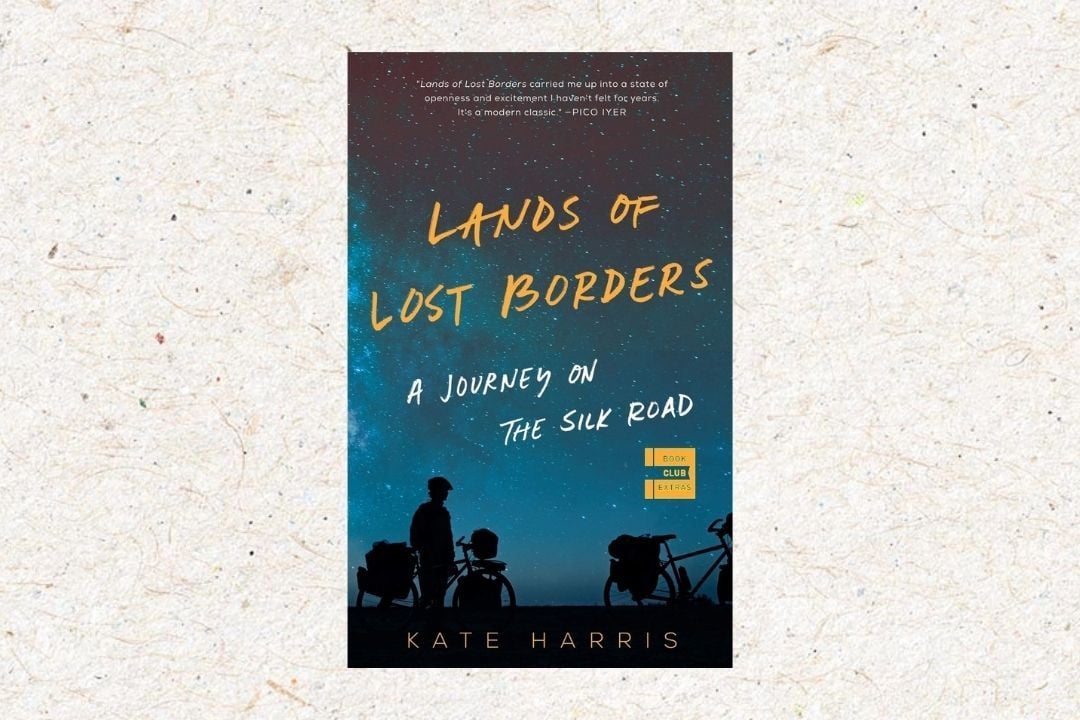 The debut from Kate Harris, 'Lands of Lost Borders' follows the Ontario-born author on a simple, good old fashioned cycling adventure along the Silk Road. In between her studies at Oxford and MIT, Harris rides with a childhood friend and takes in some of the remotest places on earth. She ponders the meaning of what it is to be an explorer and the importance of breaking boundaries. With a cluster of awards now under her belt for the book, it's definitely worth a read. It's one of those that'll leave you feeling like you could do it all yourself.
12. My Midsummer Morning – Alastair Humphreys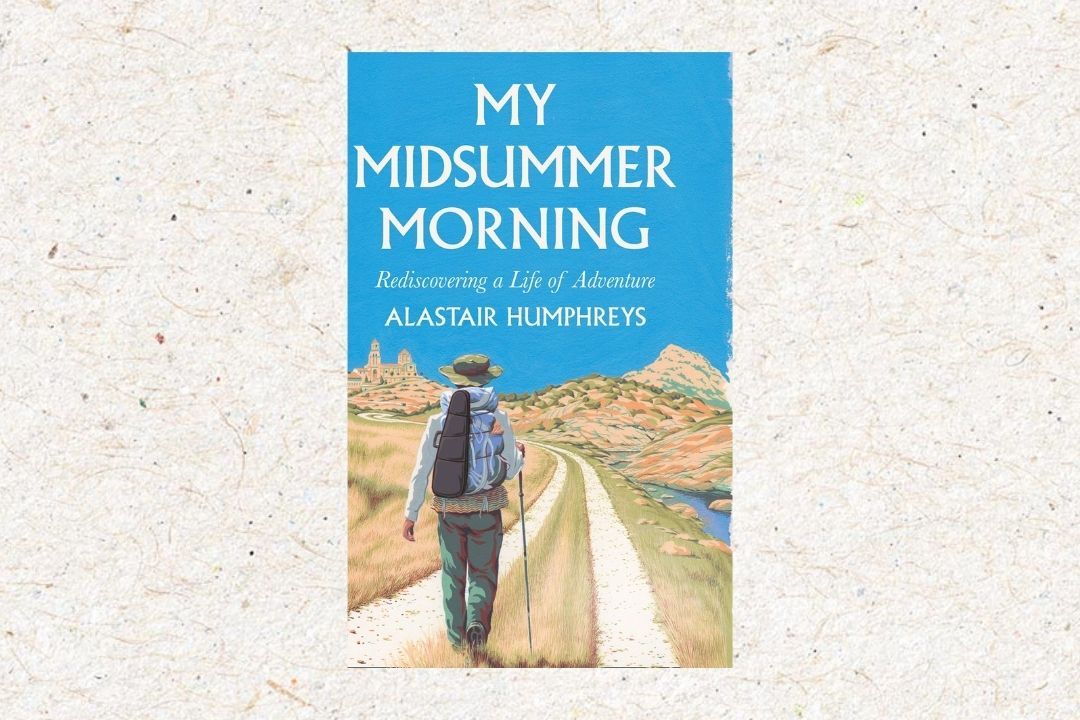 Alastair Humphreys is probably best known for popularising the "microadventure" – adventures that you can squeeze into everyday, busy adult life. He's also no stranger to a bigger adventure though. He's been round the world by bike, done the legendary Marathon des Sables, canoed the Yukon and so much more. In his latest, 'My Midsummer Morning', Alastair attempts "to busk through Spain without any money, despite being unable to play the violin". He's following in the footsteps of an Englishman called Laurie Lee, who did something similar in Spain back in 1935.
It's a lovely read. Much Better Adventures Magazine writer Emily Woodhouse describes it as: "a mellow jaunt through lazy Spanish summer and the dilemmas of modern adventurers". If you want to know a bit more about the man behind the words before making the purchase, check out our full feature interview with Alastair Humphreys right here.
13. The Living Mountain – Nan Shepherd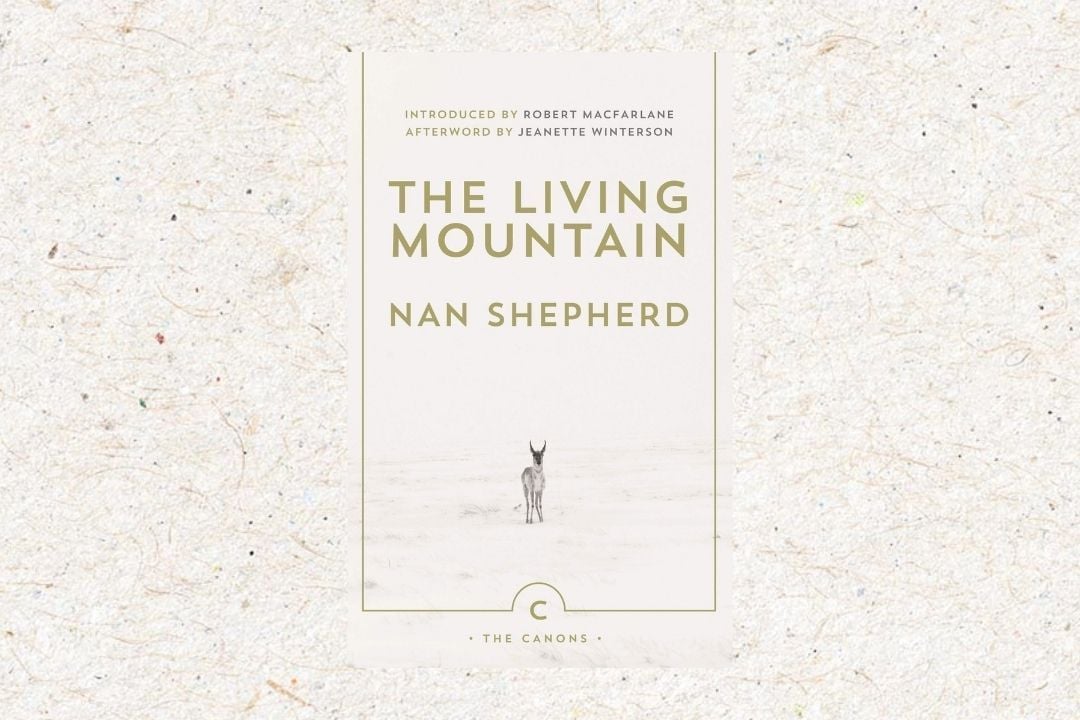 Ending on one of the most beautiful and adored outdoors books ever written, Nan Shepherd's 'The Living Mountain' is a love letter to the Scottish Cairngorm National Park. The book follows Shepherd's journeys into the mountains and showcases both the beauty and ferocity of the landscape that lies within. A masterpiece of nature writing, Shepherd's book combines poetic prose and meticulous, yet hypnotic documentation. There's a reason The Guardian described it as "the finest book ever written on nature and landscape in Britain". It's a must read, and the perfect accompaniment for travels in Scotland.
Stoked to get planning? Check out our full range of adventure holidays right here.