Much Better Adventurer Jonathan Kemeys recently spent the weekend on our outdoor photography workshop in the Slovenian Alps, developing his photography skills in Triglav National Park. Here, he talks early starts, golden hour, snowy peaks and the world's best sausages...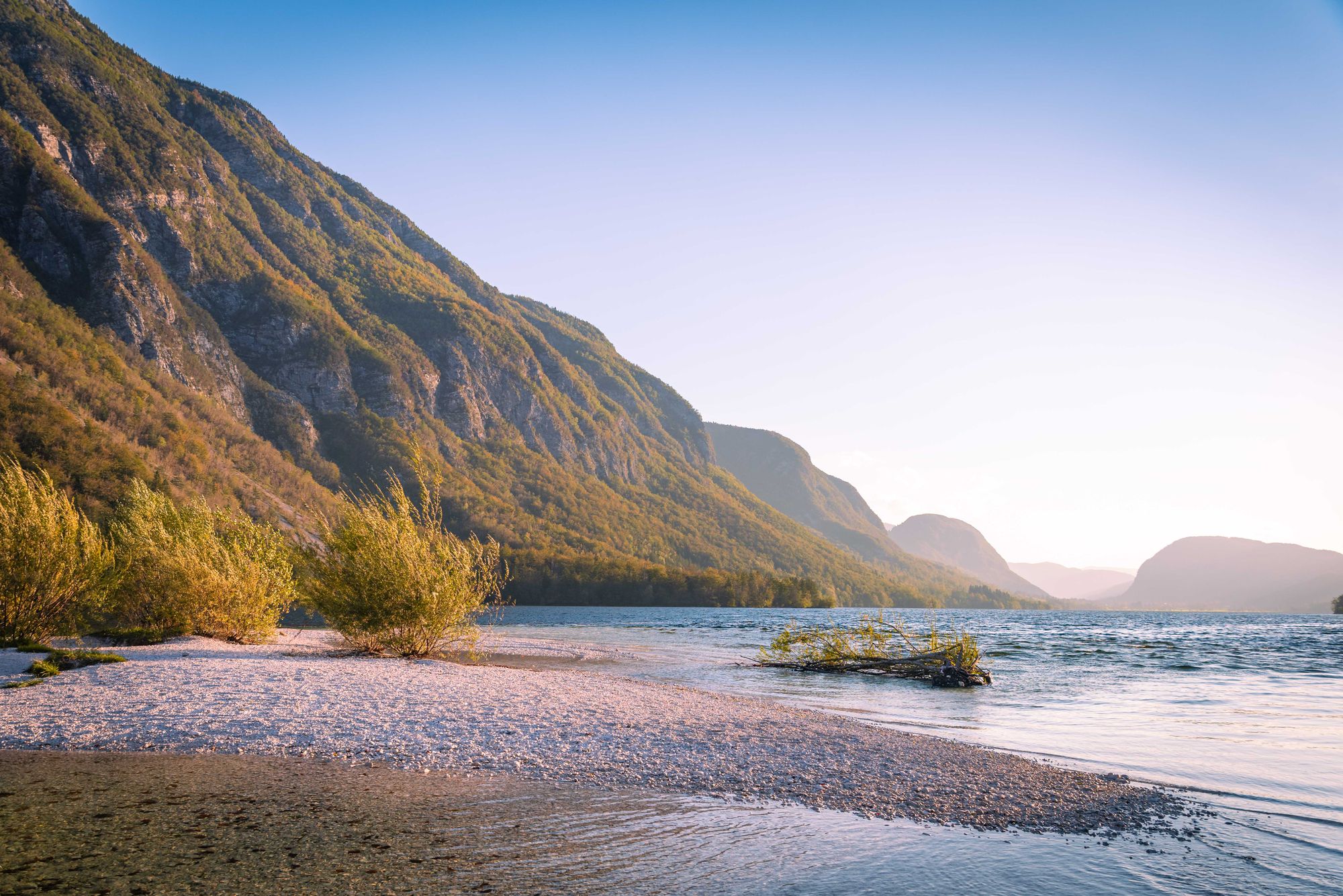 Day one began at the crack of dawn – or just before. I pulled on every layer I had with me, gulped down some strong Balkan coffee, and we set out in the dark towards Lake Bohinj (the 'j' is silent) with our guide Aleš. As the sun rose, it revealed the lake and surrounding mountains in a dewy explosion of oranges and yellows.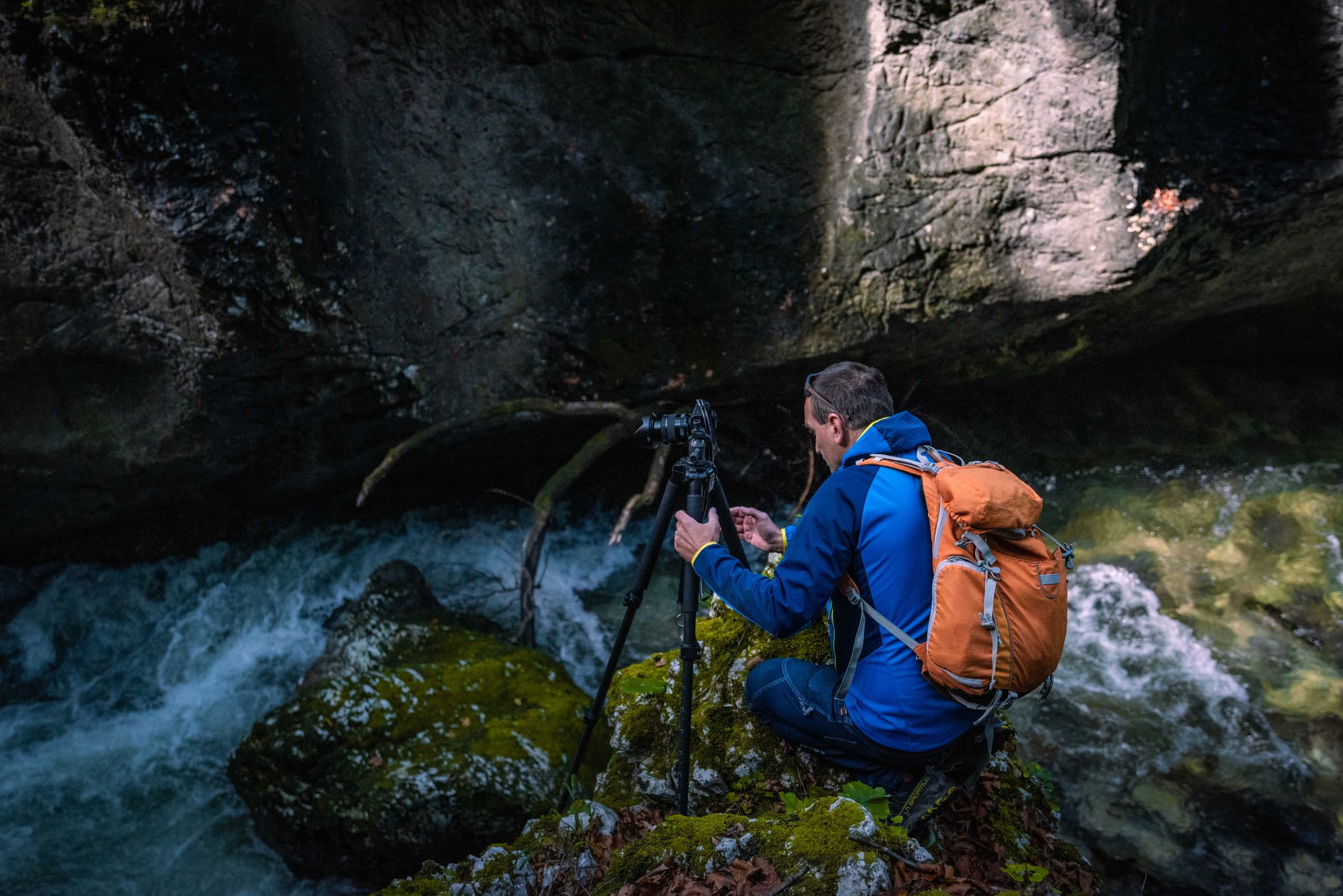 Our next stop was Mostnica Gorge. The group was a small one – fellow Brit Jess, an American called Scott, our Slovenian guide Aleš and myself – and, having bonded over the horrors of early starts, it already felt like a hike with friends. Aleš led us to several spots where we could test out different photography techniques and compositions, often taking a photo first on his camera and then showing us how he did it.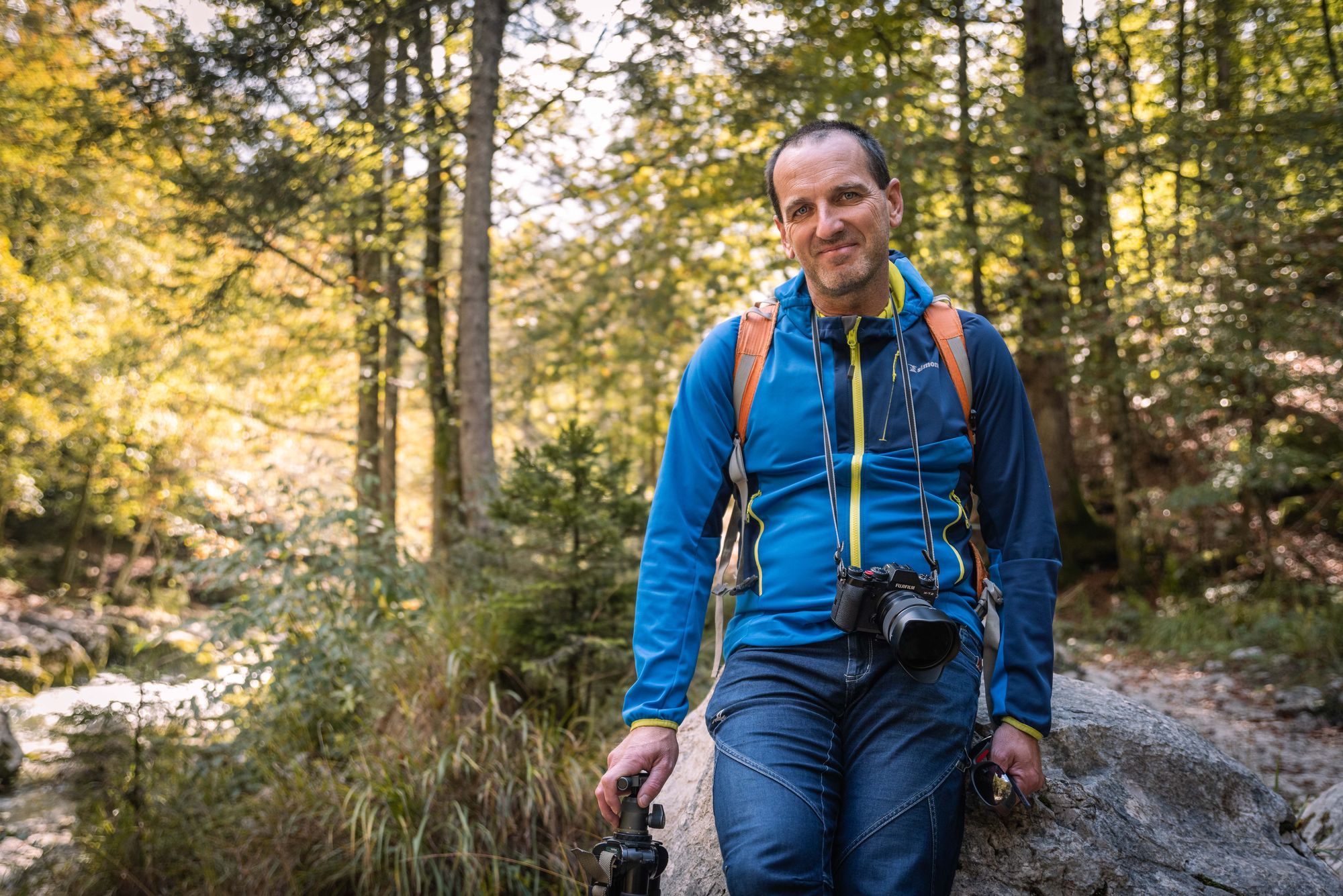 Aleš himself was one of my favourite things about the trip – a passionate photographer, trained geologist and employee of Triglav National Park, he was a mine of knowledge; be it 'what aperture did you use there?' or 'are there bears here?' There aren't, it turns out – they live in southern Slovenia – but Triglav does have wolves. Endlessly patient and abounding in enthusiasm for photography, I learned a lot from Aleš.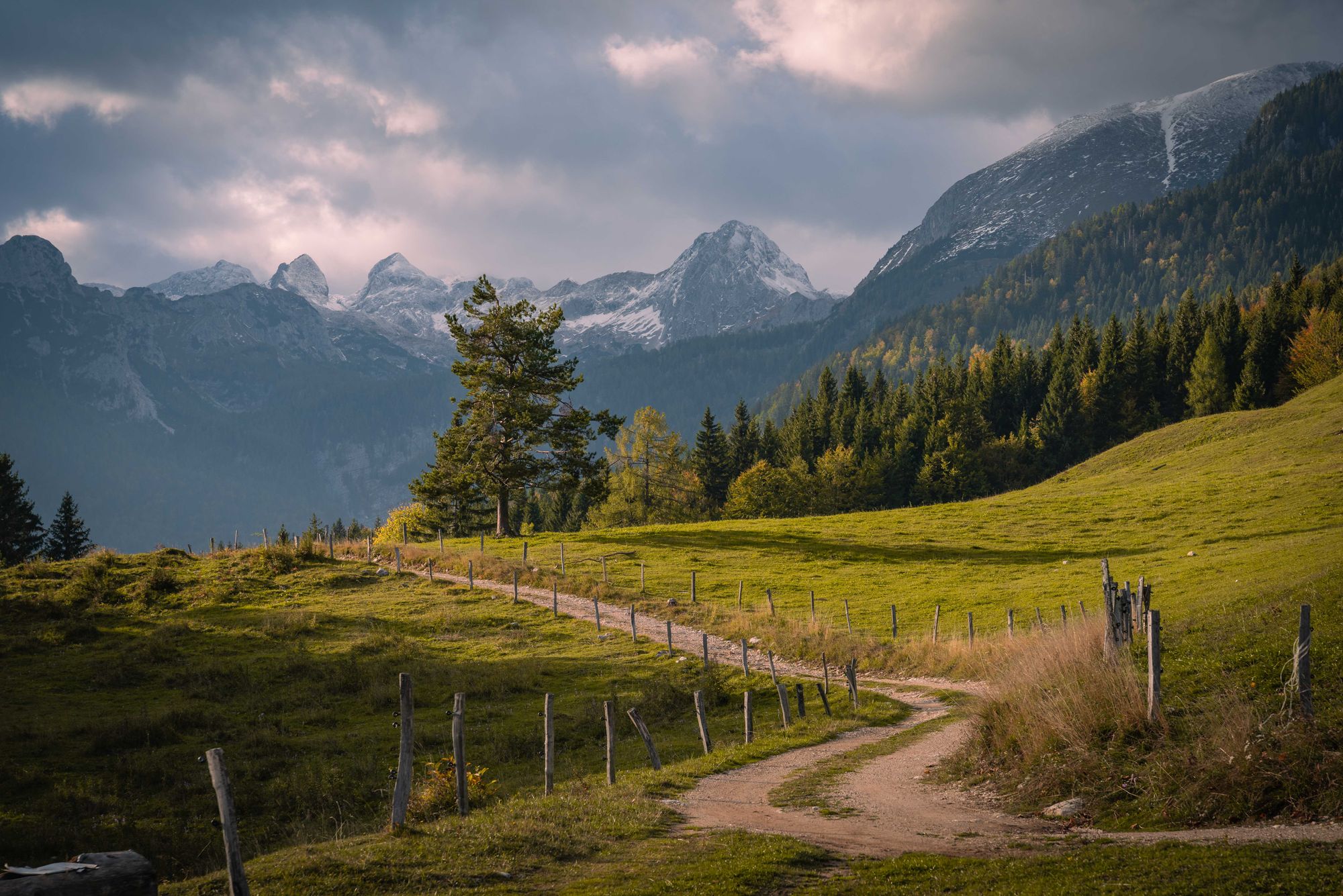 After lunch at a local Bohinj restaurant (and probably the best sausages I've ever eaten), it was time to make our way up into the mountains for real. The higher we climbed in Aleš' car, the more autumnal the trees became, and the more dramatic the light got. I couldn't believe that we had the place to ourselves. I've been to the Alps in Austria and France before, but this was on another level – and seemingly undiscovered!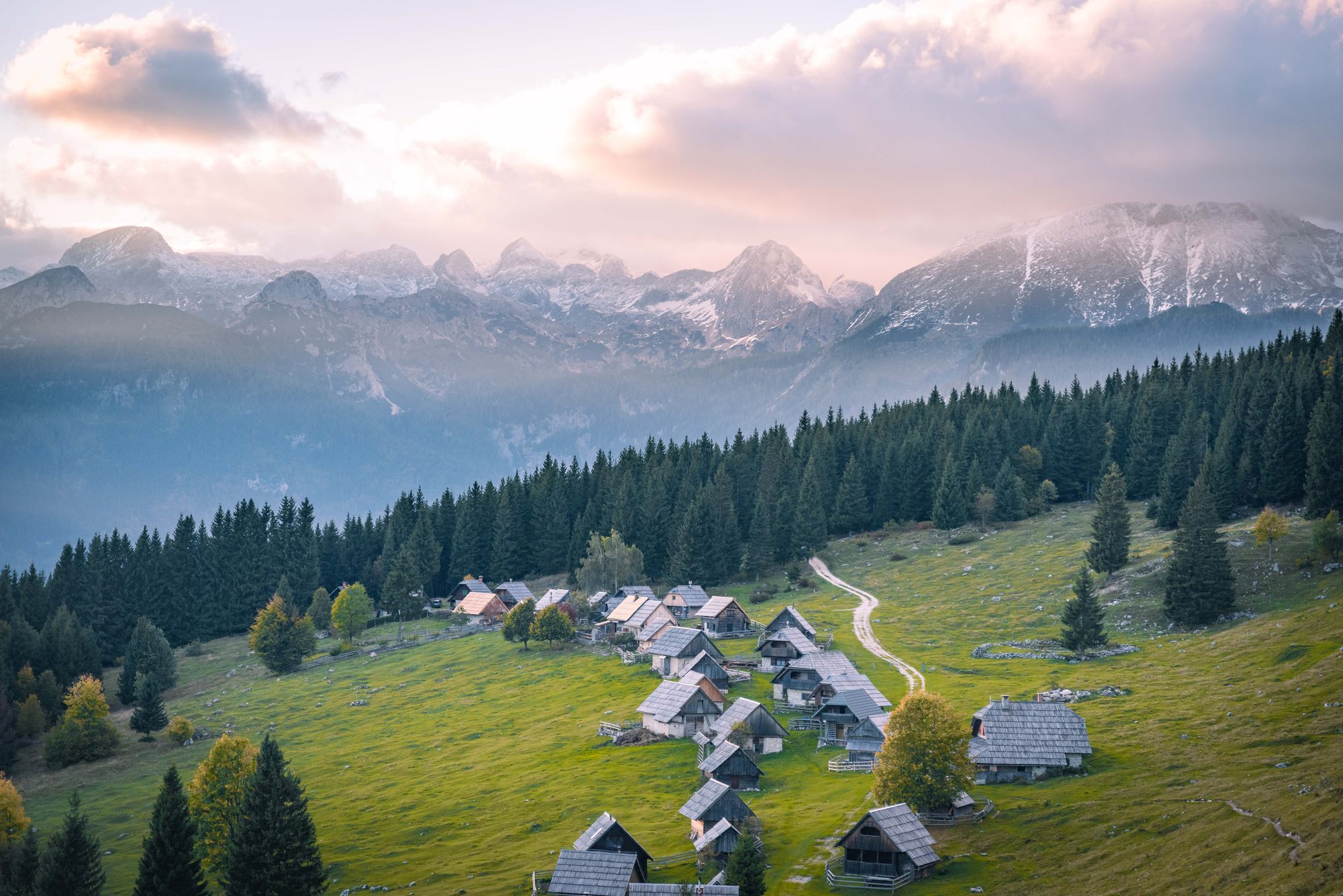 We arrived at our home for the night, a converted shepherd's hut in a mountain pasture hemmed in by the snowy peaks on all sides. Dumping all of our stuff in the hut – where a cosy fire was already going, thanks to Aleš' colleague Blaž – we raced up a short hill overlooking the valley in time to snap the rosy glow of golden hour.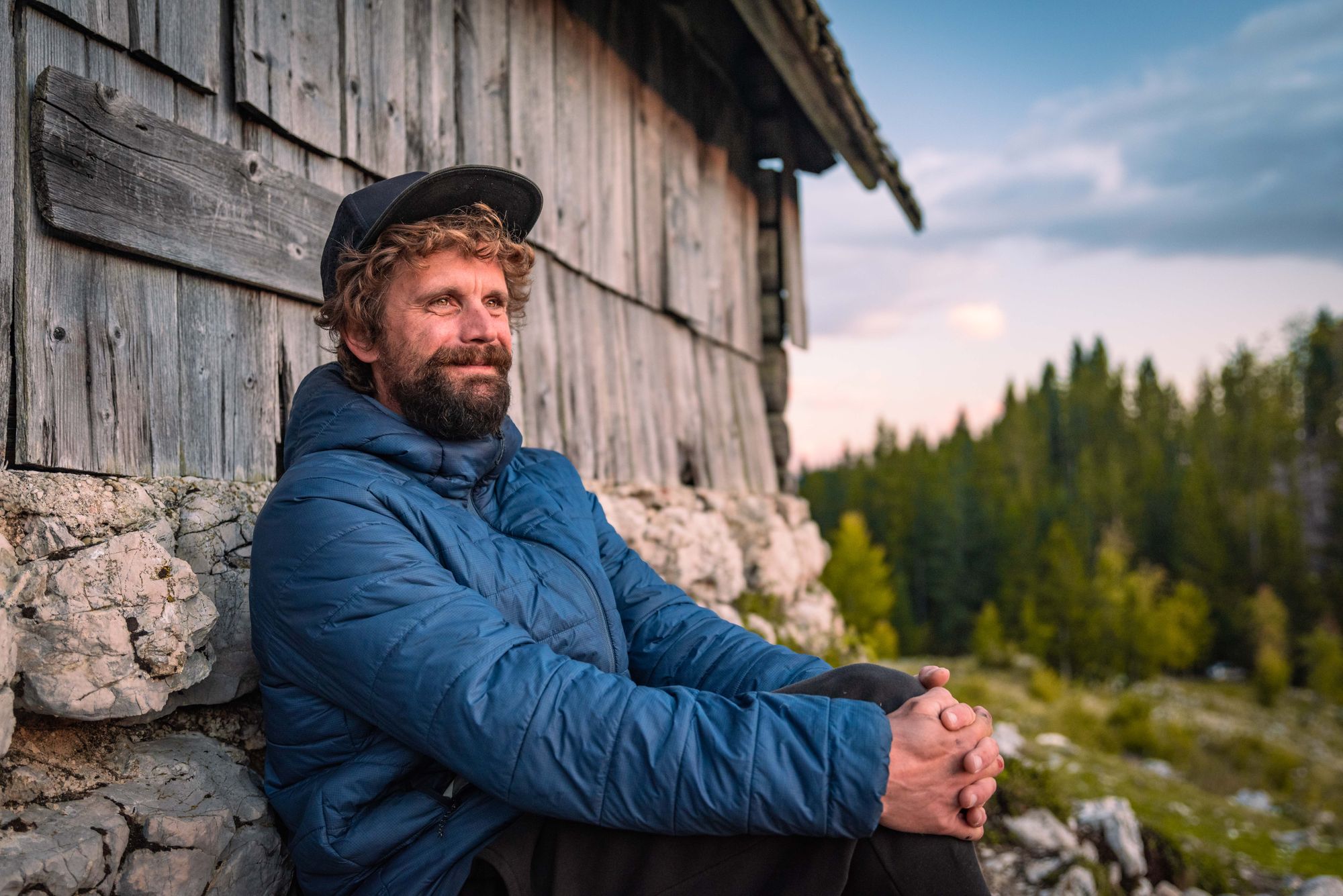 Blaž joined us for sunset and I couldn't resist taking some photos of him too. His golden hair, amber eyes and blue coat caught the pink light perfectly. Blaž was our chef for the night and cooked us up a traditional (and delicious) Slovenian stew over the fire, kept us topped up with local berry liqueur and shared anecdotes about Slovenian culture. Being among these two mountain people and listening to their life in the Alps felt a world away from my own in London.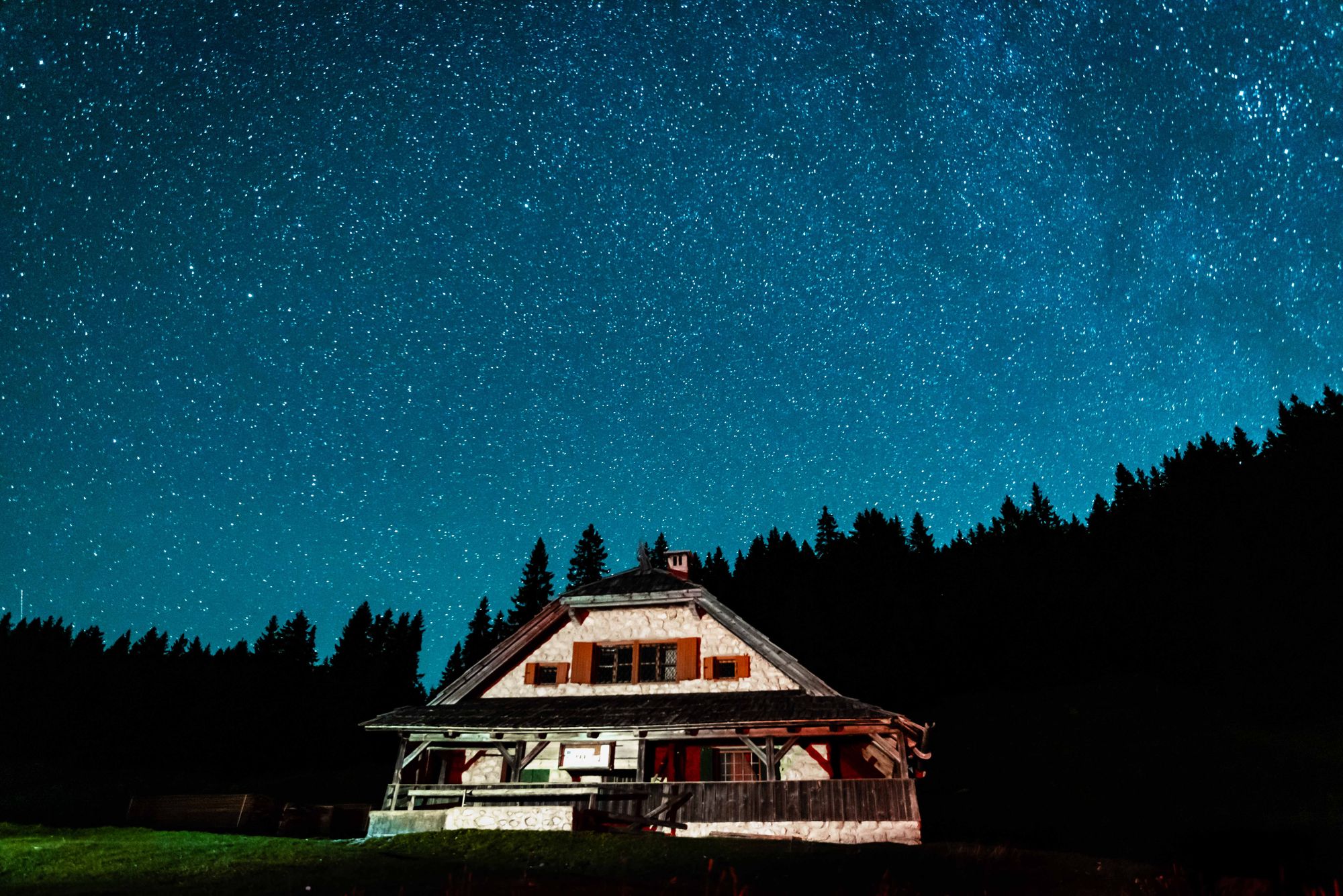 Gluttons for punishment, we pulled on hats, gloves, long johns and extra socks for our second expedition in the dark – this time to capture the stars over Triglav. Icicles were forming on the huts and there was a dusting of snow on the breeze, but as soon as we set up our tripods and our eyes adjusted to the stars above I completely stopped noticing the cold. Aleš was a skilled night-sky photographer and taught us how to set up our cameras and use light painting to get the most out of the landscape. I think I could have stayed there all night.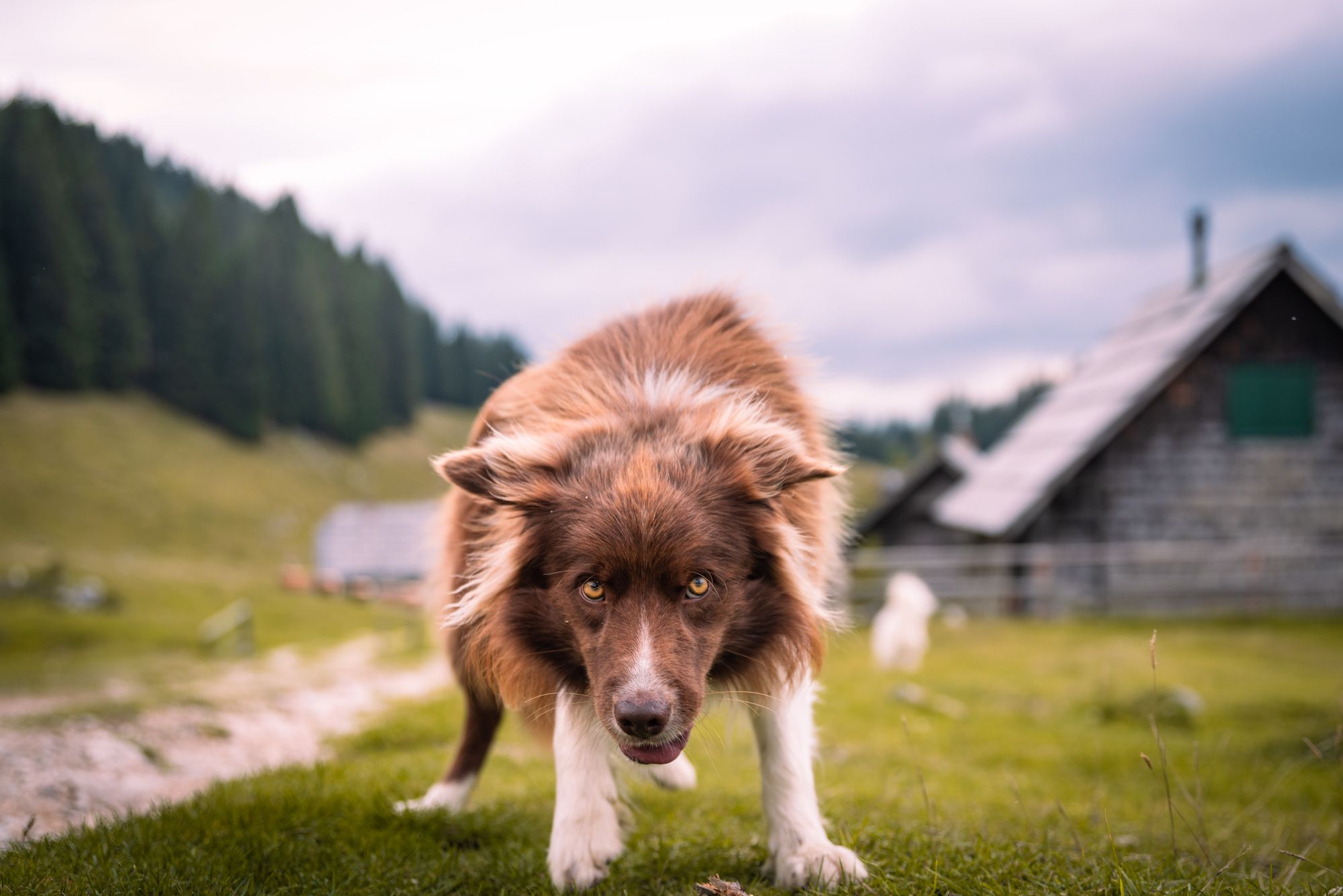 And then it was time to leave! But not before bumping into Blue the dog (another Triglav local). It was a chance meeting but this beautiful dog seemed to sum up our Slovenian adventure: incredible golden eyes, entirely at home in the mountains and a certain wild, wolfishness. I can't wait to come back.
Fancy honing your photo skills? We're no longer running our photo workshop in the Slovenian Alps - but you can check out our photography workshop by kayak in Sweden.
Follow Jonathan Kemeys on Instagram.