Picture yourself snorkelling and it's more likely that the colourful coral beneath the waters of Crete comes to mind than the east coast of Scotland. That's something the Scottish Wildlife Trust are looking to change. The Trust have set up seven snorkel trails around Scotland since 2016 - and their latest is a new five-stop trail in East Lothian, just a 30-minute train from Edinburgh.
"I often get a shocked look at first," admits Elouise Cartner, of the Scottish Wildlife Trust's Living Seas Project. "There can be a mental block with people worried it's going to be too cold, but it goes hand in hand with getting people excited about being in the water, and since the pandemic wild swimming clubs have rocketed. So if you're going to be in the water enjoying a swim, why not look down? You'll find a whole world down there. It's all just about exploring."
Nobody will protect what they don't care about and nobody will care about what they've never experienced.
Scotland may not have a tropical climate, but it does have a whole lot of coastline - 6,160 miles to be exact, or 11,602 miles including the numerous islands.
The aim of the trail network is to rebuild our connection with that coastline and the ocean, and to raise awareness of the importance of marine biodiversity.
"The whole premise of the snorkel trails for me resonates with this David Attenborough quote," says Elouise. "'Nobody will protect what they don't care about and nobody will care about what they've never experienced.' That's the purpose of the trails - to build this connection to nature and hope that through it, people feel like they're a part of this nature and value it and want to protect it. So we've been working on how to get people in urban spaces excited about oceans."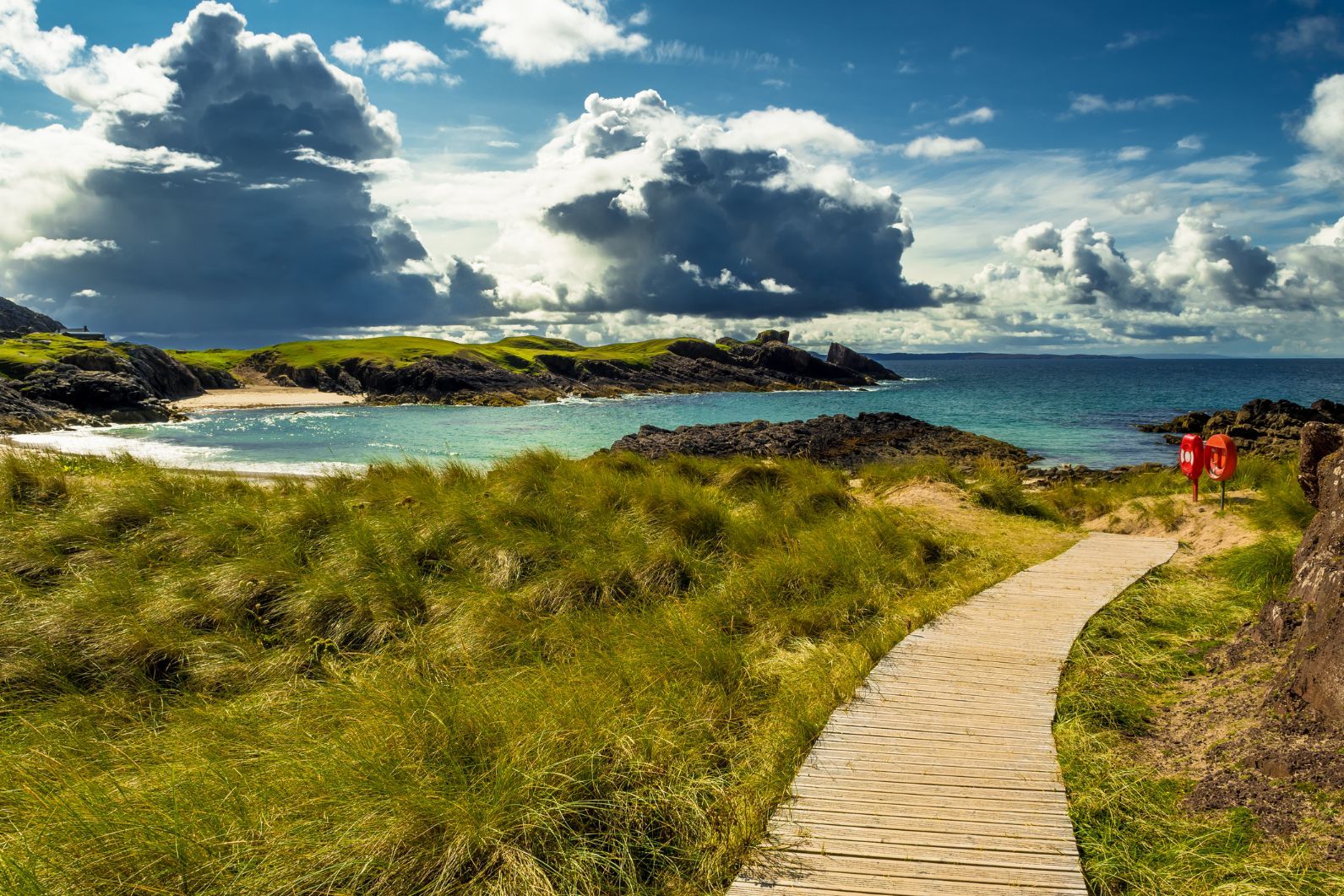 The first trail established by the Scottish Wildlife Trust was the Northwest Highlands trail, which opened in 2016 and visits nine spots in Wester Ross and Sutherland. The Trust works closely with local communities and charities when opening each trail, to ensure that those who live nearby are on board.
"Some sites are incredible snorkel locations, but there might be local issues that mean we can't highlight them - a lack of infrastructure to actually support tourism, poor roads or parking or a strain on capacity for local people," says Elouise. "And we're also thinking about wildlife as well. We don't want to disturb sensitive populations, so a lot of care goes into the development process."
The East Lothian Snorkel Trail is the latest addition, and was created alongside the Scottish Seabird Centre - a local environmental hub and visitor centre.
Highlights includes the sand dunes of Gullane Bents, Yellowcraig Beach with views of Fidra (the island which inspired Robert Louis Stevenson's Treasure Island), the rocky outcrops around Milsey Bay in North Berwick and the water beneath the ruins of Dunbar Castle, just around the corner from the birthplace of John Muir, the father of the US American National Park system.
There's plenty to see beneath the water as well, of course.
"You've got everything from crustacean species, like hermit crabs and shore crabs, to dead man's fingers and starfish," says Elouise.
Some animals feature a warning on the leaflets, as they can sting. The weever fish on the East Lothian trail is one such example, and the lion's mane jellyfish, which can be found in waters around Scotland.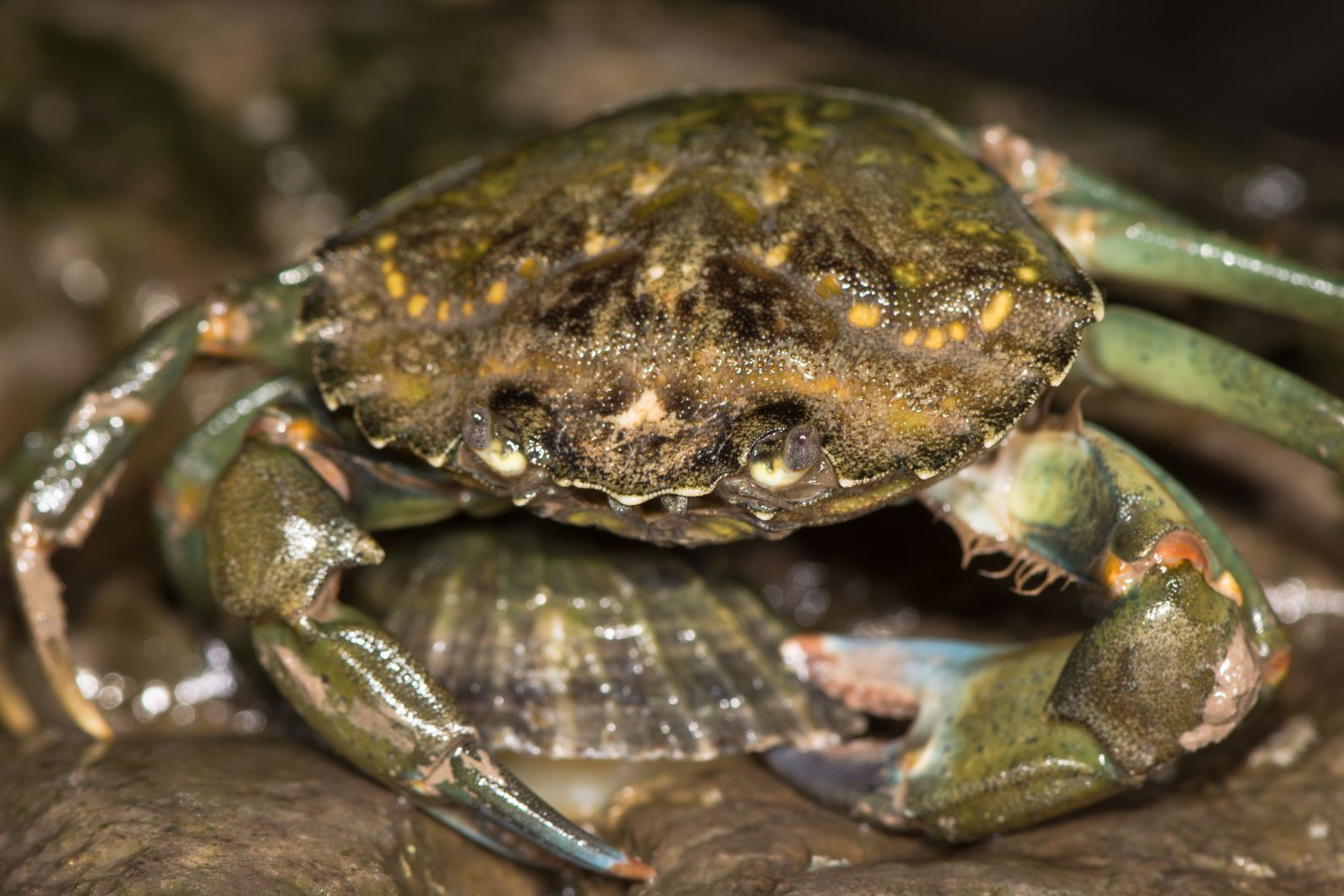 "We emphasise our three T's too - no touching, teasing or taking, so hopefully people see the wildlife but don't grab it, and avoid any nasty stings anyway."
Given the co-creator, this trail also has quite a focus on seabirds too. "There's gannets, gulls, oystercatchers, cormorants, shags," says Elouise. "A huge amount of diversity in birds."
Scotland has an incredible amount of biodiversity that is really, really important and that we want to protect. And it never hurts to remind people of that.
Cartner continues: "The plight of seabirds is something we've been focusing on a lot recently. Since the 1980's, we've lost over 50% of our Scottish seabirds. There's been such a massive decline in a short space of time. They're facing incredible marine pressure at the moment, not to mention the avian flu pandemic which is decimating already vulnerable populations."
Again, the hope is that with greater awareness comes greater protection. One seabird highlight is Bass Rock, two kilometres offshore from Milsey Bay. Once a prison, it's now home to "the world's largest colony of gannets," says Elouise.
"Scotland has an incredible amount of biodiversity that is really, really important and that we want to protect. And it never hurts to remind people of that. When you think about nature, wildlife and everything else, most people might think of more exotic or charismatic species, but we have something very special on our doorstep here that people come from all over the world to see."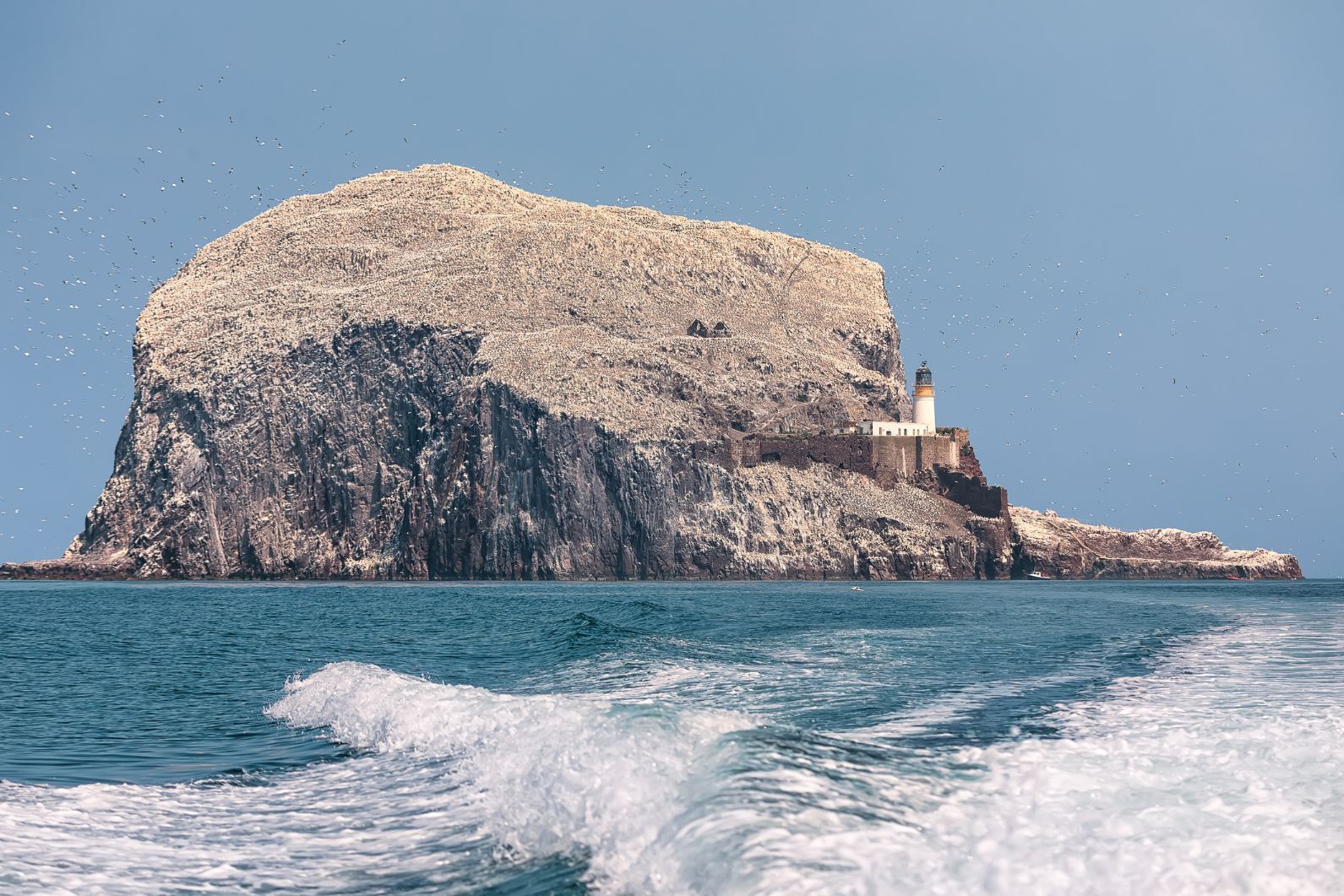 All the Scottish Wildlife Trust's snorkel trails are self-guided and undertaken at the snorkeller's own risk, and it's recommended never to snorkel alone, "but we do our due diligence to make sure the sites are going to be as good as they can be," says Elouise. Tips for local parking, gear hire, BBQ spots, toilets and wheelchair accessible spots are included on the information leaflet for each trail.
Trails are designed to be family friendly, but there are areas on each trail marked as either for beginners or more advanced snorkellers. Cartner notes: "we're assuming that people can use these trails who have no previous experience, so the whole thing is beginner friendly. When we say advanced, we mean the water might be deeper or more rocky, or you have to hike there."
Given the temperature, a wetsuit is recommended. And while some gear is required, the emphasis is deliberately kept on accessibility.
"It's all about accessibility to the oceans," says Elouise. "It's cost effective and you can dip in and dip out the water as you like. It's a sensitive time socially and economically, so promoting nature and wellbeing is so important - for our mental health, and for the environment. There's a biodiversity crisis and climate crisis, and if we invest in nature, we can sequester more carbon too.
"Scottish marine life is so incredibly diverse and beautiful and precious and people don't often have the opportunity to actually experience or understand that. We talk about a growing disconnect with nature a lot, the more urbanised we've come, so we're working to connect people to what's happening around them. Hopefully that will encourage people and inspire people to better understand and value our marine life - and hopefully to protect it as well."
Inspired? Check out the Scottish Wildlife Trust's seven snorkel trails, or browse our range of our adventure holidays in Scotland and snorkeling holidays now!