Snowdonia National Park is a nature-lover's playground, with over 2,000 square kilometres to explore. Craggy Snowdon (1085m/ 3560ft) gets lots of attention, but there are other spectacular peaks too. Some of the best hikes in Snowdonia take you up Cadair Idris, which curves around a glacial crater lake and across the forbidding Glyderau (which derives from the Welsh 'cludair', or 'heap of stones').
But it's not just about the mountains. Snowdonia also boasts some wonderfully atmospheric forests, from tall deciduous trees to patches of ancient woodland. Then there's the bays and inlets of its 200-mile-long (321km) coastline, like Whistling Sands, where the beach makes a unique squeaking sound as you walk across it.
Unsurprisingly, Snowdonia attracts hikers by the bucket load - we take regular trips there for that very purpose. But there's so much more to do than go hiking (which might come as a relief to anyone nursing post-Snowdon blisters), especially in the warmer months. Here's some of our favourite adventurous activities to enjoy in Snowdonia.
1. Find A Wild Swim Spot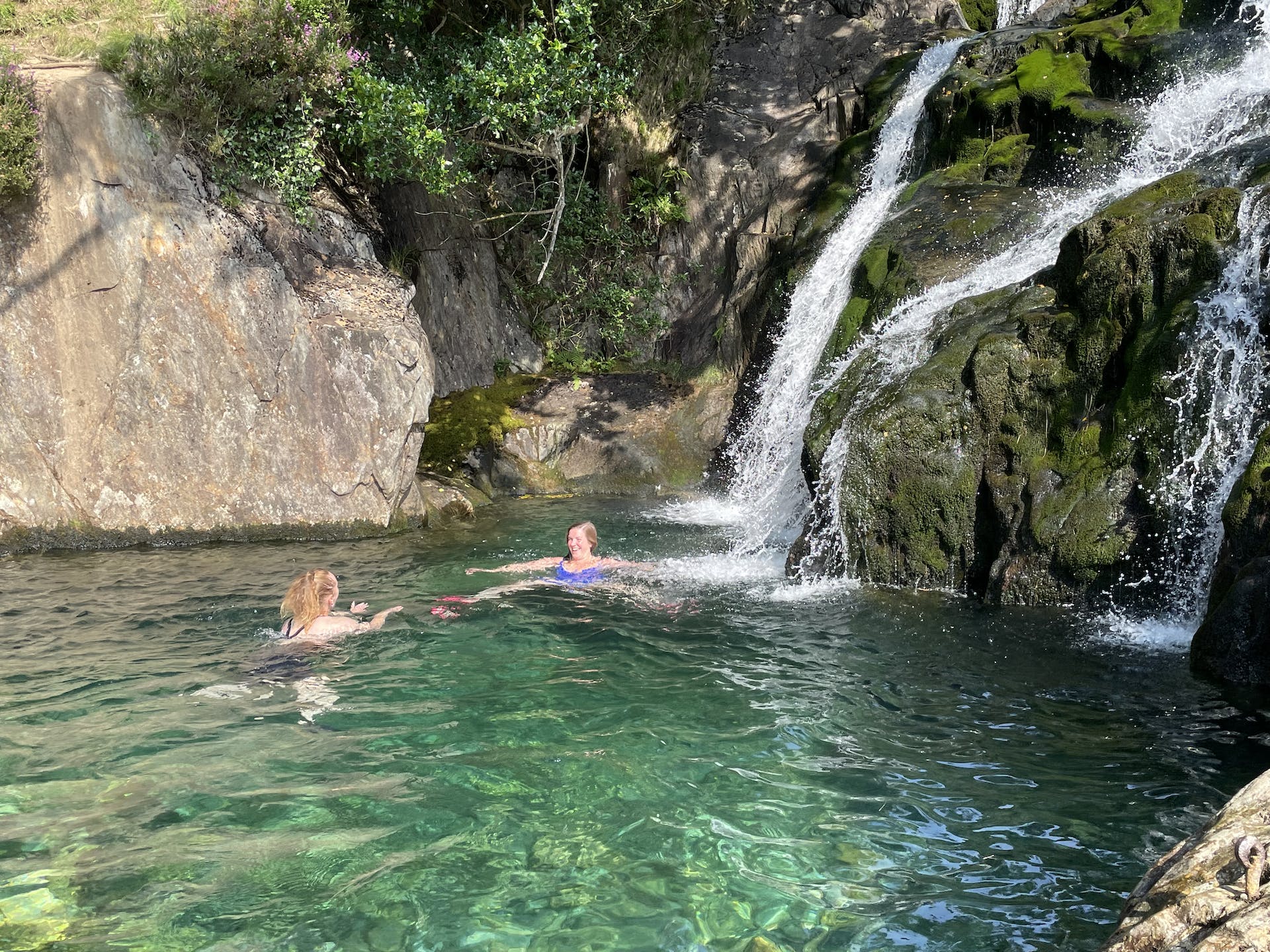 Snowdonia is an absolute paradise for outdoor swimming, with its vast glacial lakes, small woodland pools and wild rivers. The nice thing about wild swimming is that you can make it as challenging or as easy as you want - outings range from a quick dip and a picnic to a gruelling long distance lake crossing (we'd recommend going with a guide for the latter).
One of our favourite wild swim spots is Llyn Cadau, a crater lake nestled into the foot of formidable Cadair Idris. It's an easy 20 minute walk from the nearest car park, but you can also do a slightly longer walk and have a refreshing dip at the end. Llyn Dinas is another good spot - it's a shallow lake, sheltered by wooded hills, and great for first time dippers. But we'd also recommend seeking out your own spots - searching and finding one is half the fun!
2. Explore by Stand Up Paddleboard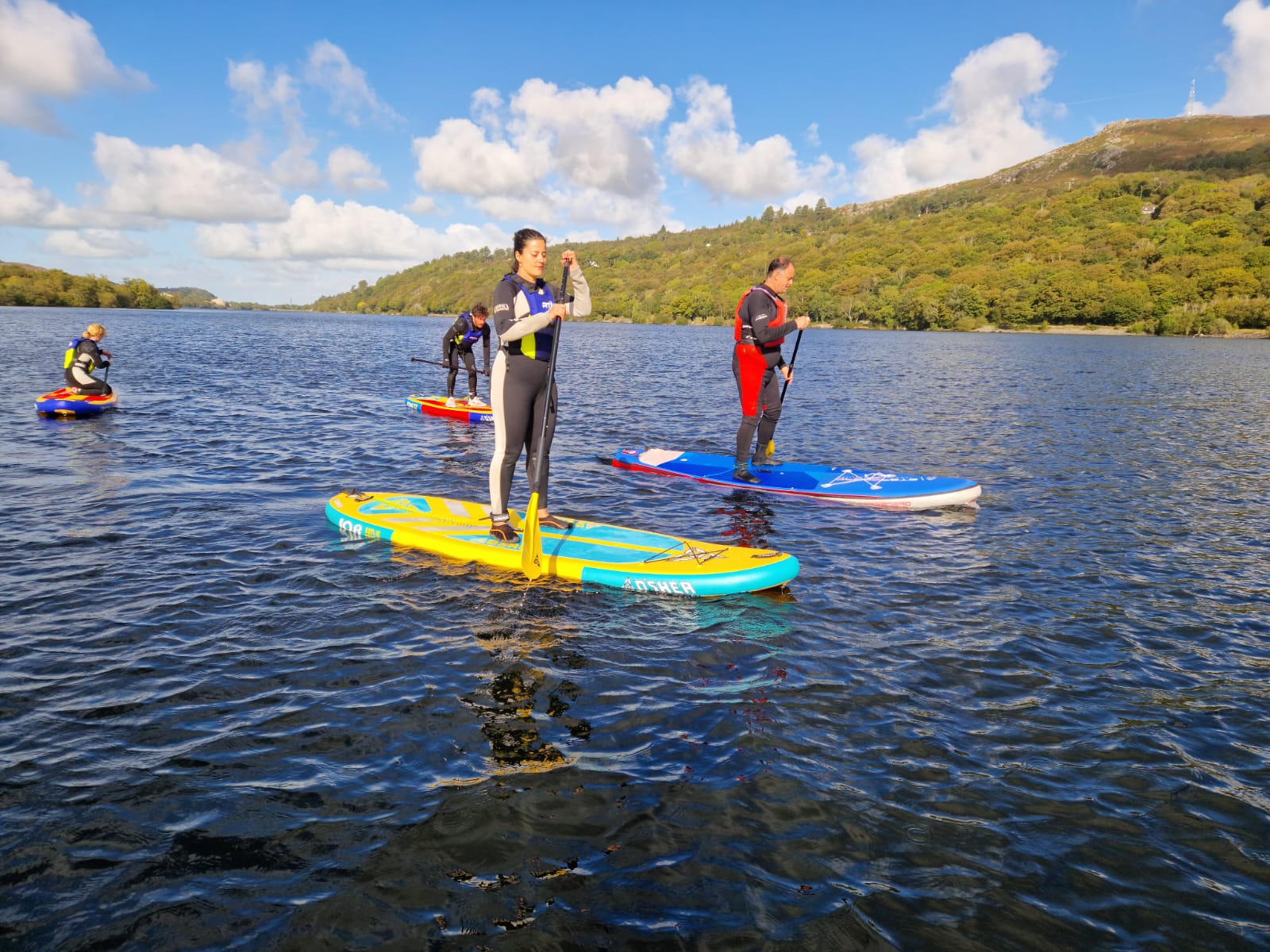 If you've never been stand up paddleboarding before, think of it as surfing's chilled out little sister. You'll be standing on a board - typically between 10 and 11 feet long - but you won't be catching waves, you'll likely be gliding across a calm lake or river, propelling yourself forward using a long paddle. It's very meditative, particularly when you're in stunning natural surroundings like Snowdonia.
The lakes and rivers in Snowdonia are ideal for paddleboarding. Llyn Tegid, in Bala, is the largest lake in Wales at 3.5 miles (5.63 km) long, and very suitable for beginners, as the shore slopes gently towards the water. We also particularly like Lyn Padarn, a vast lake formed by glacial meltwater and surrounded by mountains. Expect the water to be chilly, but the scenery is gorgeous - there are plenty of lagoons and inlets to explore.
3. Go Off-Grid Camping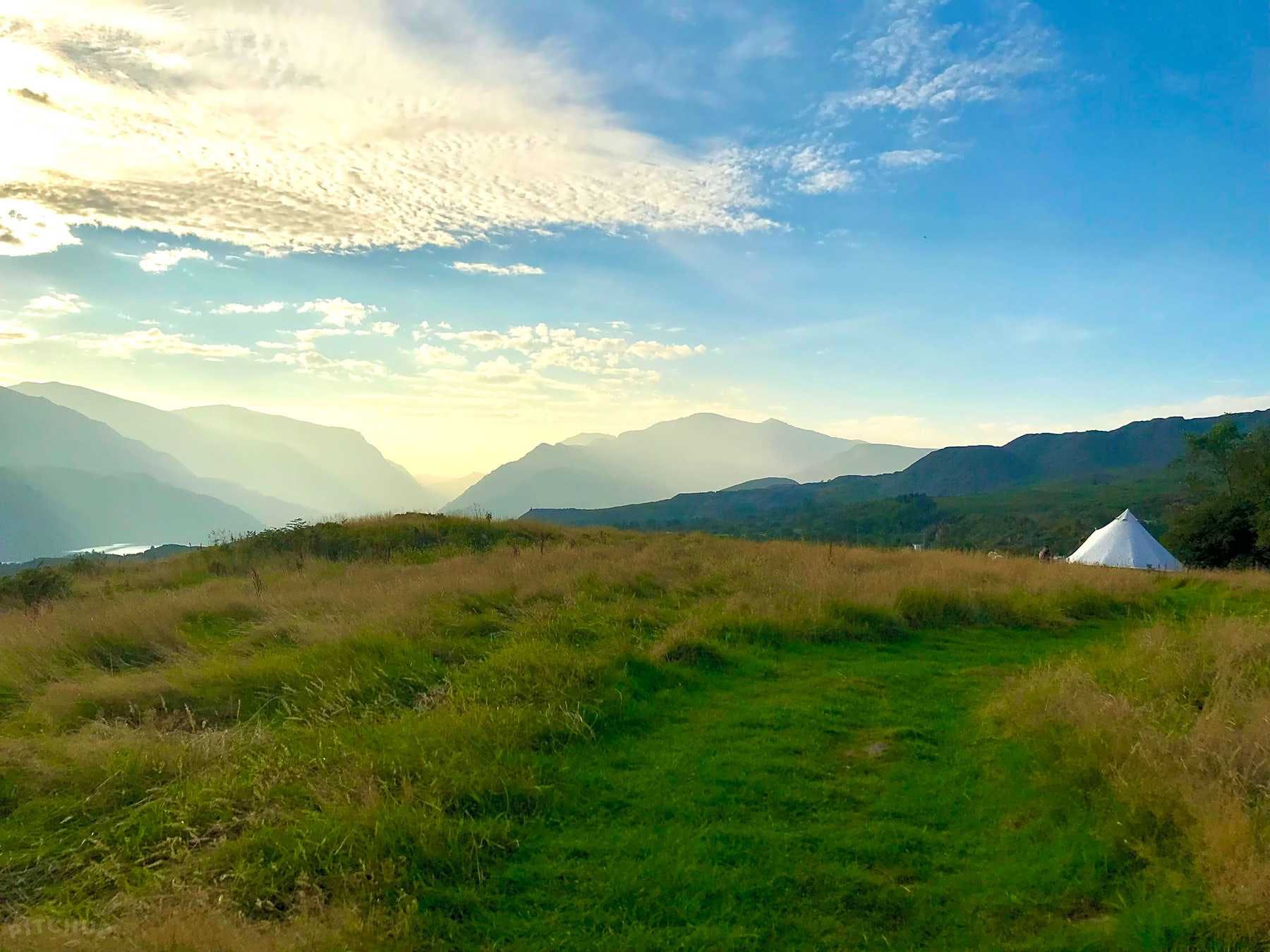 One of the reasons we go to Snowdonia is to 'unplug' and spend time without our devices. The best way to do this is by choosing an off grid campsite, where there's no electricity to charge a phone or laptop.
Imagine spending your evenings sitting by a campfire, then watching the stars instead of being glued to the television. It's wonderful to have that down-time after an active day out. You'll leave feeling refreshed, and a lot calmer. And going off-grid doesn't have to mean being uncomfortable - there are some very cosy bell tents and shepherds huts in Snowdonia you can stay in.
4. Kayak Snowdonia's Lakes and Rivers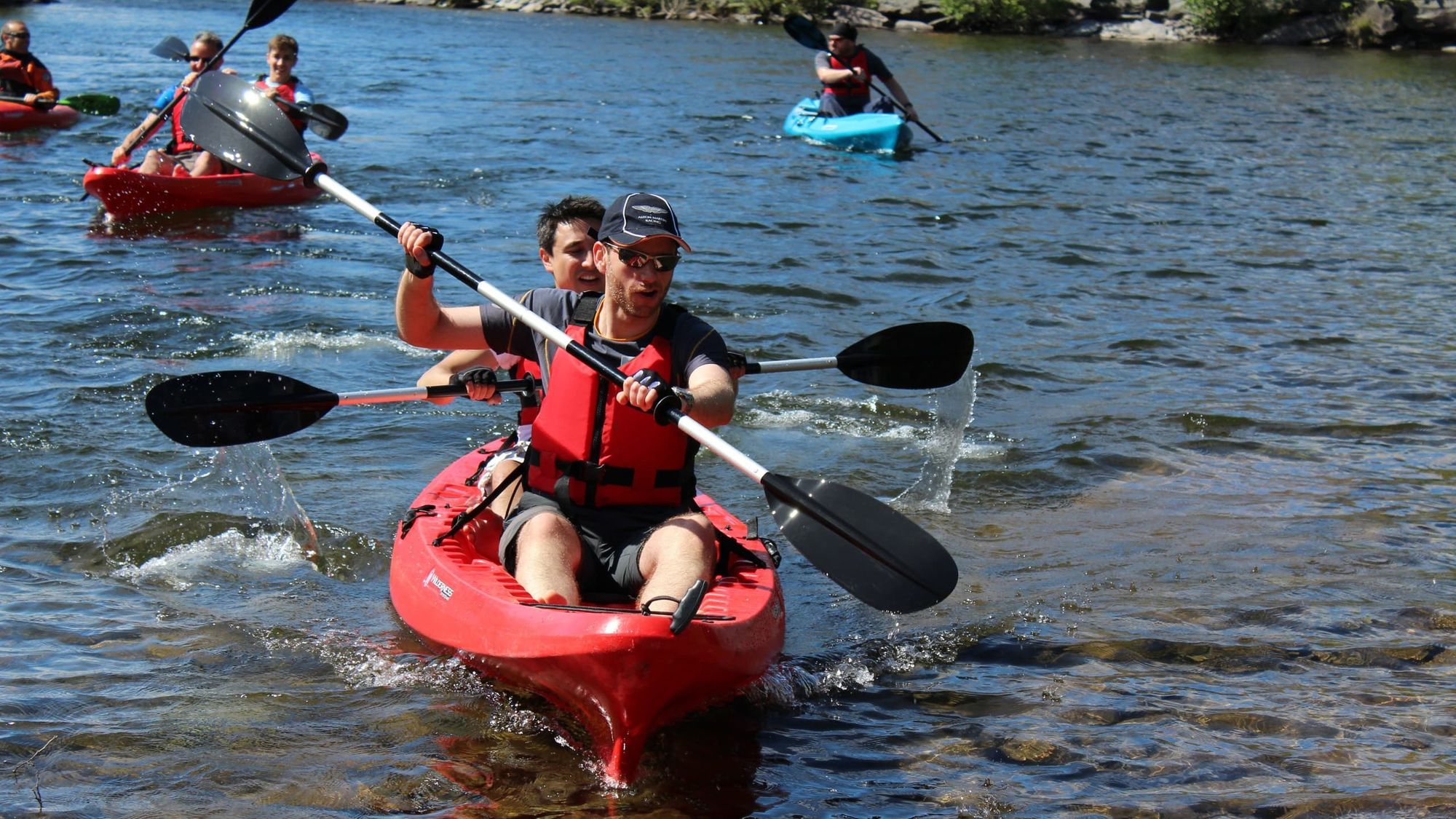 There's a huge range of kayaking opportunities in Snowdonia, from vast mirror-like lakes to gushing rivers and 200-mile long coastline. Llyn Padarn is a popular spot, as due to its size you'll be able to kayak for miles. If you fancy giving sea kayaking a go, we'd recommend heading to the Llŷn Peninsula in the west of the park. Known as 'Snowdon's Arm', it juts into the Irish Sea and has a rugged coastline, sheltered coves and several islands to explore.
If you're trying kayaking for the first time - especially sea kayaking - we'd recommend going on a guided trip. You'll learn basic paddling skills and get fundamental safety advice. Plus, your guide will be able to take you to the best spots.
5. Go Cycling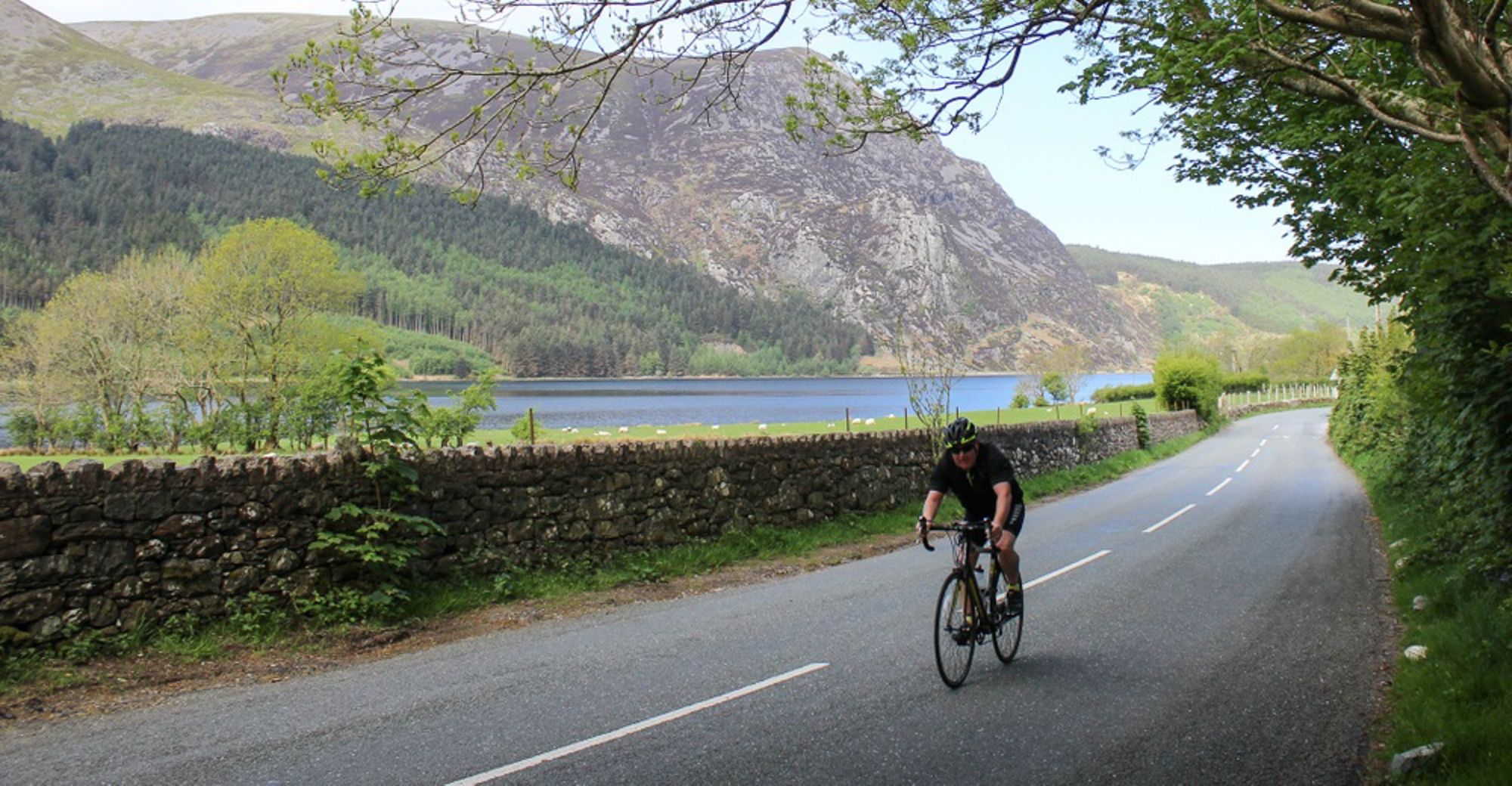 Snowdonia is ideal for road cycling and mountain biking, with plenty of off-road trails through tranquil forests and jaw-dropping mountain scenery. Coed y Brenin Forest Park - where the first singletrack trails in the UK were developed - is now home to 90 miles (144.8km) of trails. One of the most challenging is the Beast of Brenin, a 24 mile (35km) route that'll take you up rocky mountains with gnarly descents and winding bends. Beginner cyclists will likely prefer the Yr Afon trail, a 6.7 mile (10.8km) forest road through a river valley, passing several picturesque waterfalls.
Did you know that you can mountain bike up Snowdon? The best option (the only one, if you don't want to carry your bike part of the way) is the Llanberis path. It's a much gentler gradient than the other routes, but even so it's a challenge - still, the view from the summit is spectacular. Get on the trail early to beat the walkers.
6. Try White Water Rafting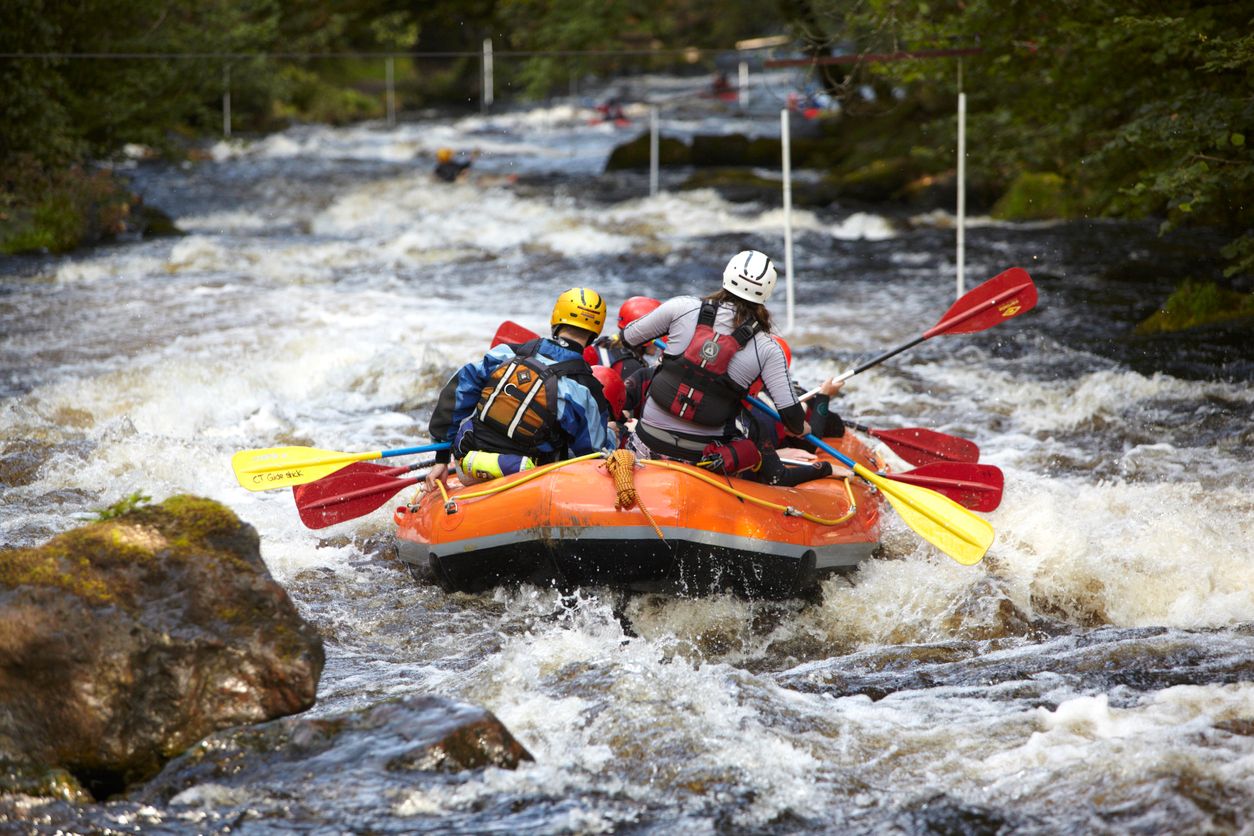 Add a dose of adrenaline to your Snowdonia trip by going white water rafting. You'll jump on a custom-built raft and paddle your way downriver, negotiating fast-flowing rapids and nail-biting turns. Snowdonia boasts some of the best whitewater in Wales, in particular the River Tryweryn near the town of Bala. As dam-controlled river, it has a high flow of water throughout the year. The Upper River is a 1.2 mile (2km) section of grade III - IV rapids, while the Lower River is a gentler 3.7 mile (6km) section with several grade II-III rapids.
You can also try white water rafting on the River Dee, which rises in Snowdonia and runs through Wales and England. There's a good set of rapids if you set out from Llangollen (ranging from grade II - III), including the churning Town Falls and Serpent's Tail.
7. Learn to Scramble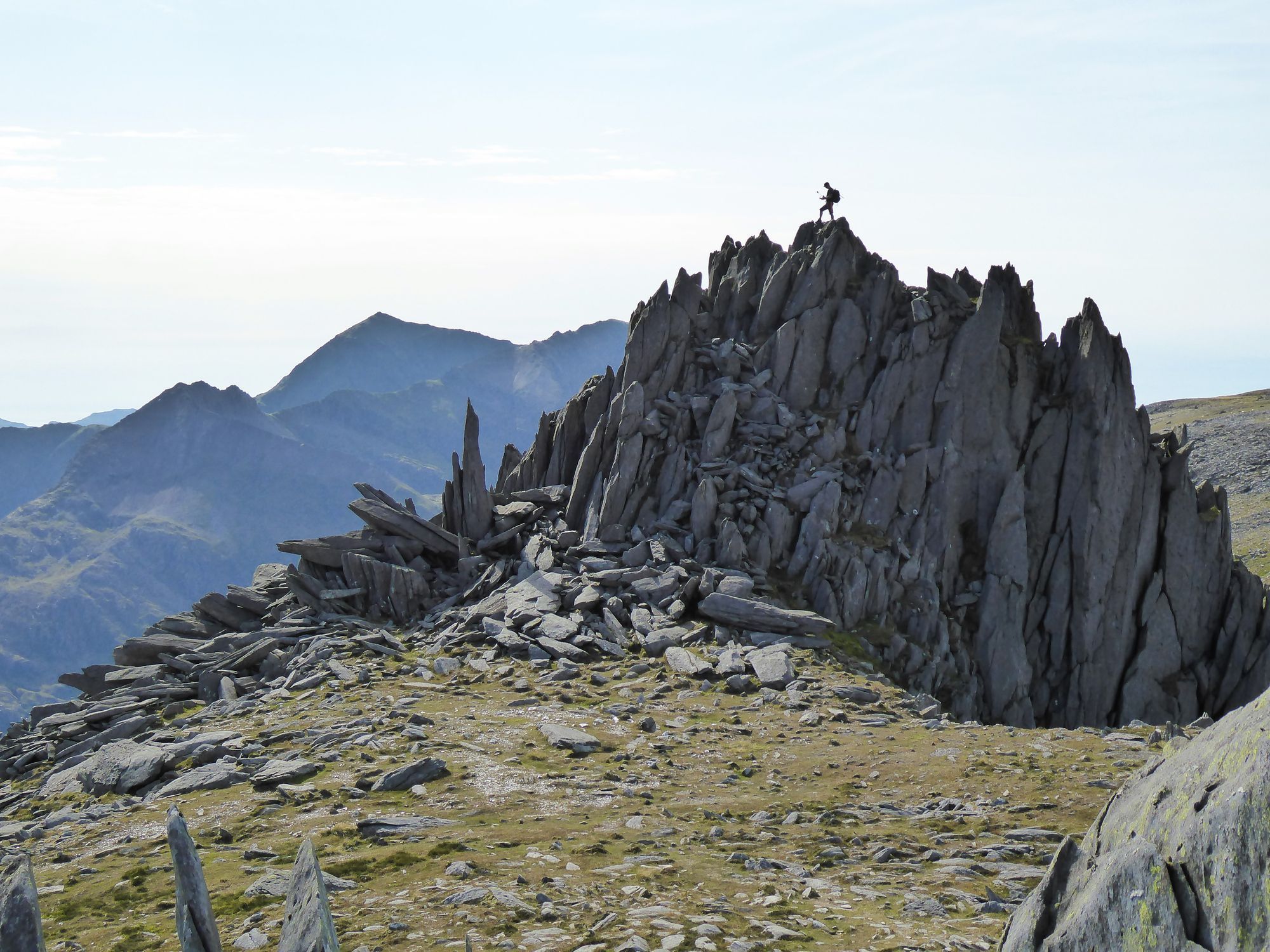 Scrambling occupies the middle ground between hiking and climbing. When the uphill sections on a hike get so steep and rocky that you're forced to use your hands, that's essentially scrambling. And there's an increasing scale of difficulty - for harder graded scrambles, people tend to be roped up, and it's just a little bit less vertical than rock climbing.
Snowdonia's rocky slopes and exposed ridges make it prime scrambling territory. One of the most popular - and constantly overestimated - scrambling spots in Snowdonia is Crib Goch, a knife-edge ridge with a steep drop either side. But we'd recommend scrambling over the hulking Tryfan mountain and along the aptly-named Bristly Ridge. There are plenty of 'introduction to scrambling courses' you can take within the national park, which will equip you with the skills needed to tackle routes safely - beginners should never go unguided.
Inspired? Then check out our Hike, SUP and Wild Swim in Snowdonia adventure, plus The Snowdon Challenge, an epic 17km cycle, 14km trek and 5km paddle