Kate Rew started The Outdoor Swimming Society in 2006, long before the wild swimming craze had taken hold. She's seen it move from a relatively niche activity to the mainstream. As someone who is "messianic" about outdoor swimming, she's thrilled to see this surge in interest.
"There's something about a swim that's so freeing and so resetting," Kate says. "It makes life technicolour and it makes emotions resolve themselves without overthinking."
Rew suggests several reasons why this might be - freedom from gravity, immersion in nature - but at the end of the day, she doesn't want to over-analyse it.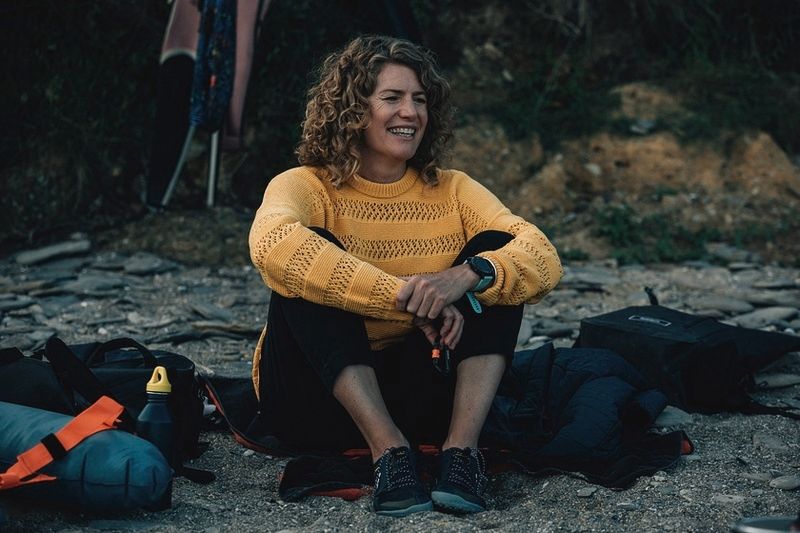 "We're ruining so many things by over-analysing them in life, maybe we should just let swimming be something lovely. The most powerful thing is probably to go for a swim and see how you feel," she says.
Ready to try it out? Kate's new book, The Outdoor Swimmers' Handbook, contains decades of accumulated knowledge about planning a swim, understanding different water bodies, and acclimatising to the cold. She's also given us her five top tips for getting started with outdoor swimming.
1. Coping with the cold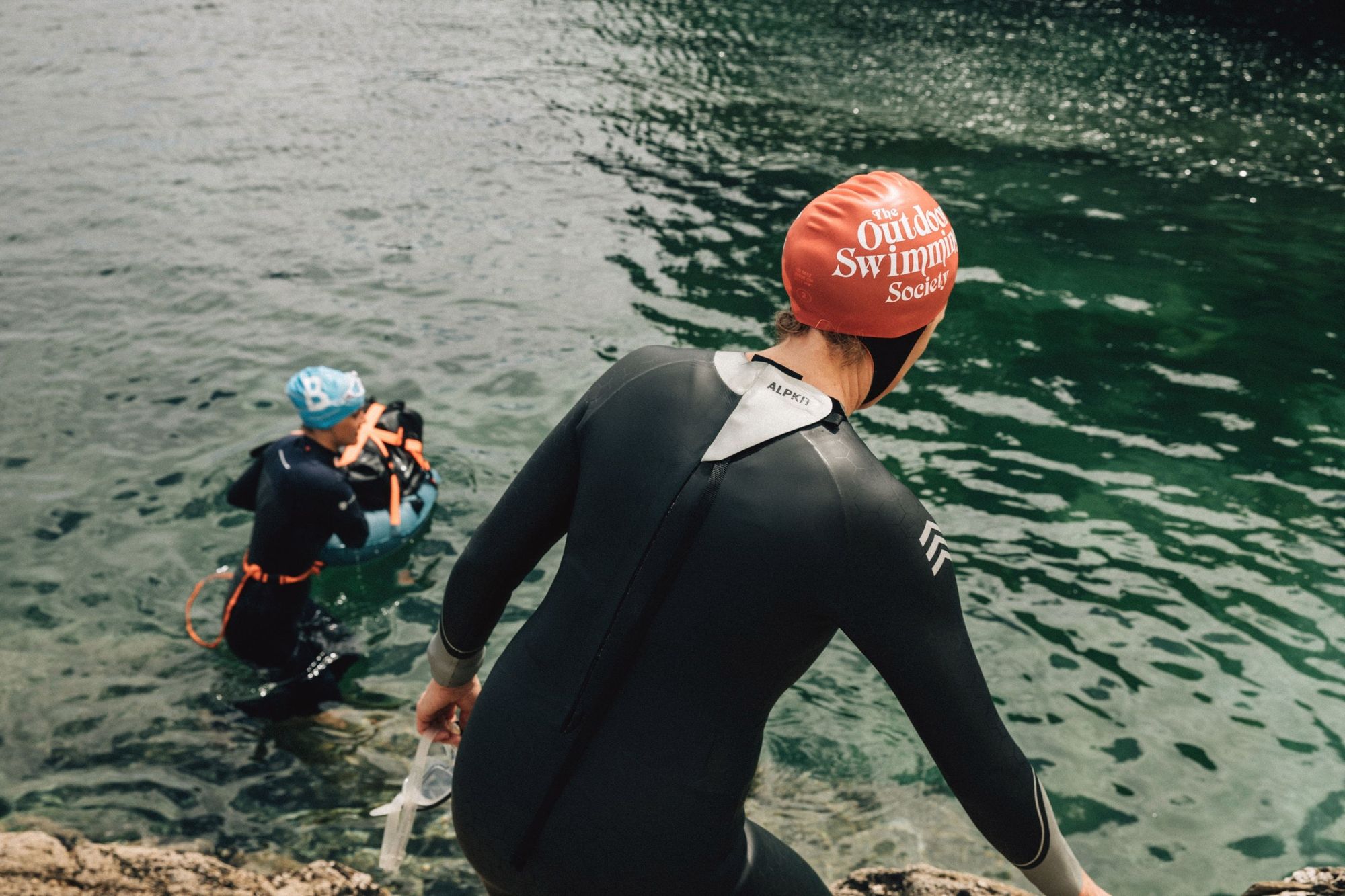 The United Kingdom is not renowned for its sunny weather, which means that outdoor swimmers are going to be immersing themselves in cold water for most of the year. As Kate explains in The Outdoor Swimmers' Handbook, "British outdoor swimmers have to embrace 12 to 16°C as their home territory - from May to October, this is the river temperature in the UK."
It's arguably the thought of that cold water that prevents people taking the plunge, especially on a cloudy day. But Kate has plenty of strategies for coping with the cold.
"When people first get into the water, they gasp and find it difficult to breathe. That can lead to panic and the opposite of enjoyment. To avoid that, wade in and put some cold water on your body," she suggests.
"I have a ritual now, where I put it on my pulse points, my wrists, the inside of my elbows, my neck, my cheeks as I stand in the water. That way, when you submerge yourself, it takes away a bit of that gasp reflex."
If it's your first plunge, do what you feel comfortable with. It really does depend on your biology, the exact temperature of the water, the air temperature...
Her next suggestion is to distract yourself for a short window of time, perhaps by doing 10 quick strokes or by swimming to a certain point, and to make sure you exhale while you swim.
"You'll find your breathing becomes regular again, and you'll start to embrace the slightly fresh feeling, rather than be afraid of it," she explains
There are no hard and fast rules on how long to stay in the water for - some people have far higher tolerance for cold than others do.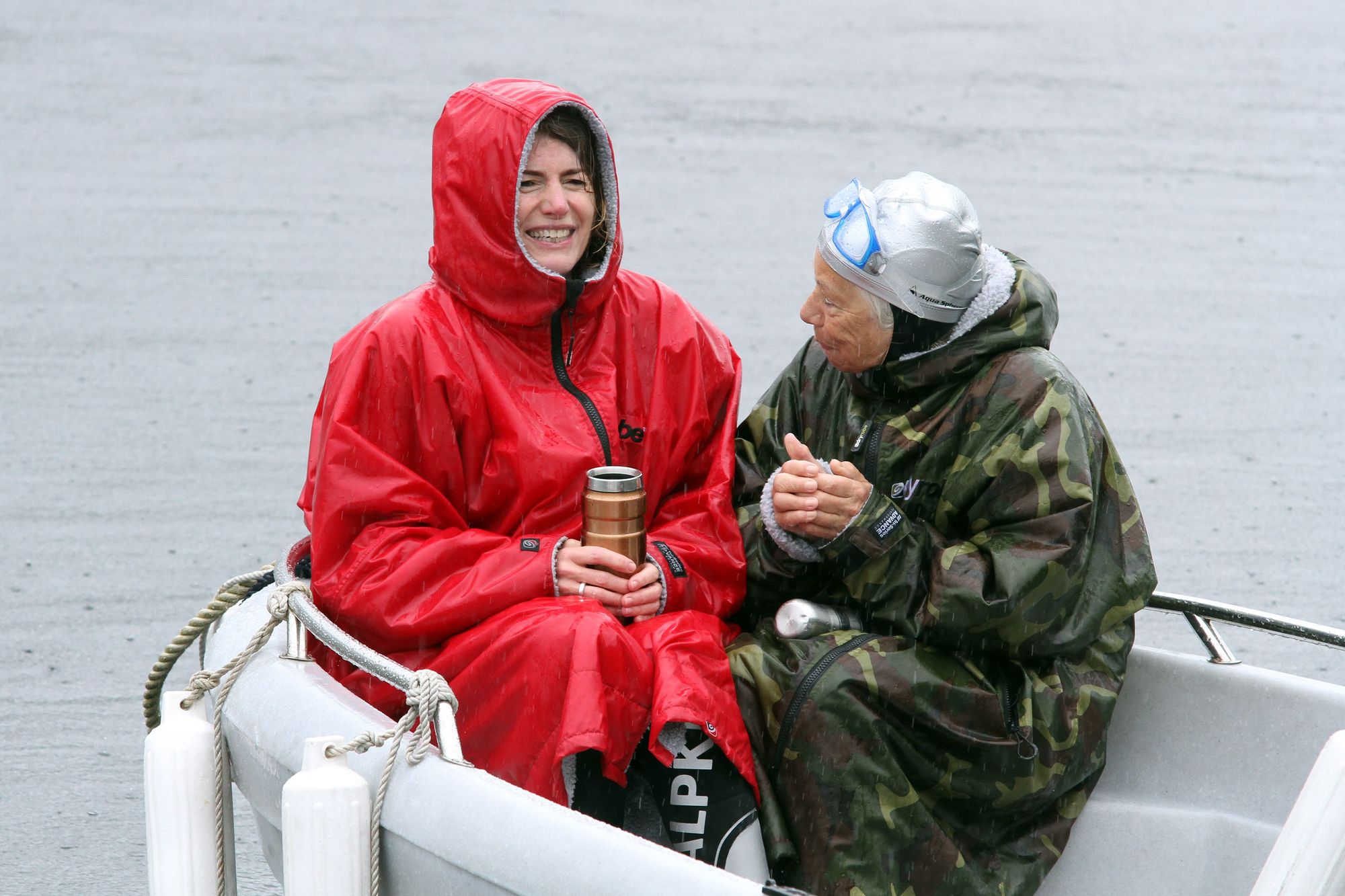 "If it's your first plunge, do what you feel comfortable with. It really does depend on your biology, the exact temperature of the water, the air temperature," Kate says.
It's important to be aware of the fact that you are going to be much colder ten minutes after you get out of the water than you are in it, so err on the side of caution. If you don't feel cold at all when you get out, that simply means you can stay in for longer next time.
"I wouldn't look over your shoulder at what everyone else is doing. They might have swum all winter, they might have a completely different body mass or physiology to you - just do what feels good to you," Kate explains.
"I'm absolutely crap at cold. People expect, because I run the Outdoor Swimming Society, that I'm going to be tough as nails, so I find it really difficult to admit I need to get out when other people can stay in."
2. You don't need lots of expensive kit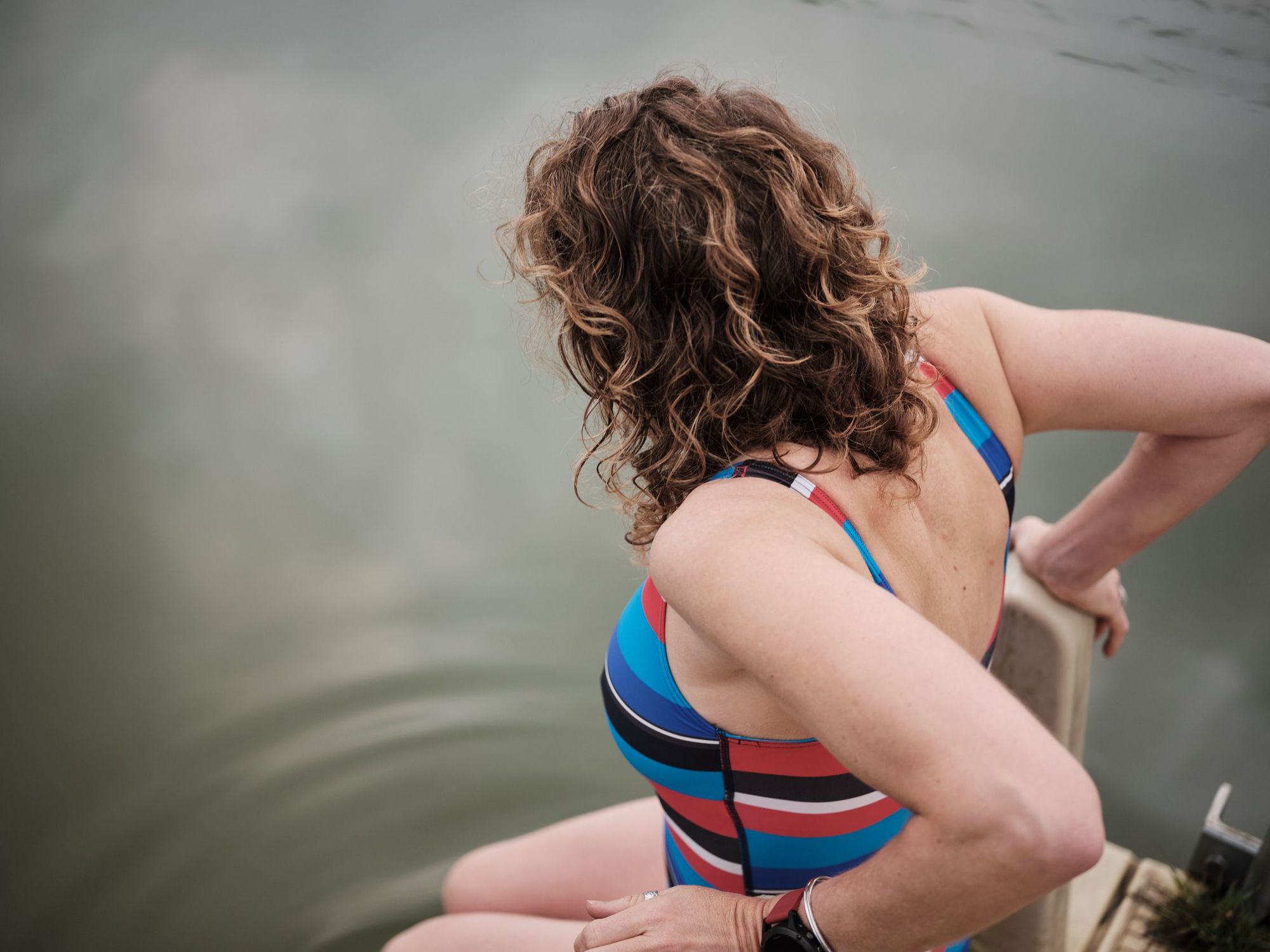 There is a perception that you need lots of kit when getting started with wild swimming - in particular, the much maligned Dryrobe. This is not necessarily true.
"You can just go for a swim in your pants and dry yourself off on a t-shirt afterwards; I really don't think we should lose sight of how little kit you need to embrace swimming," Kate says.
At the same time, there are hundreds of useful items you can purchase to enhance your outdoor swimming experience.
"If you're swimming out to sea, or down a river with lots of other watercraft, one of the most useful pieces of kit would be a brightly coloured swimming hat, in a colour not seen in nature, like red or yellow or pink, not blue or black or green or silver - any of those colours could look like water," Kate explains.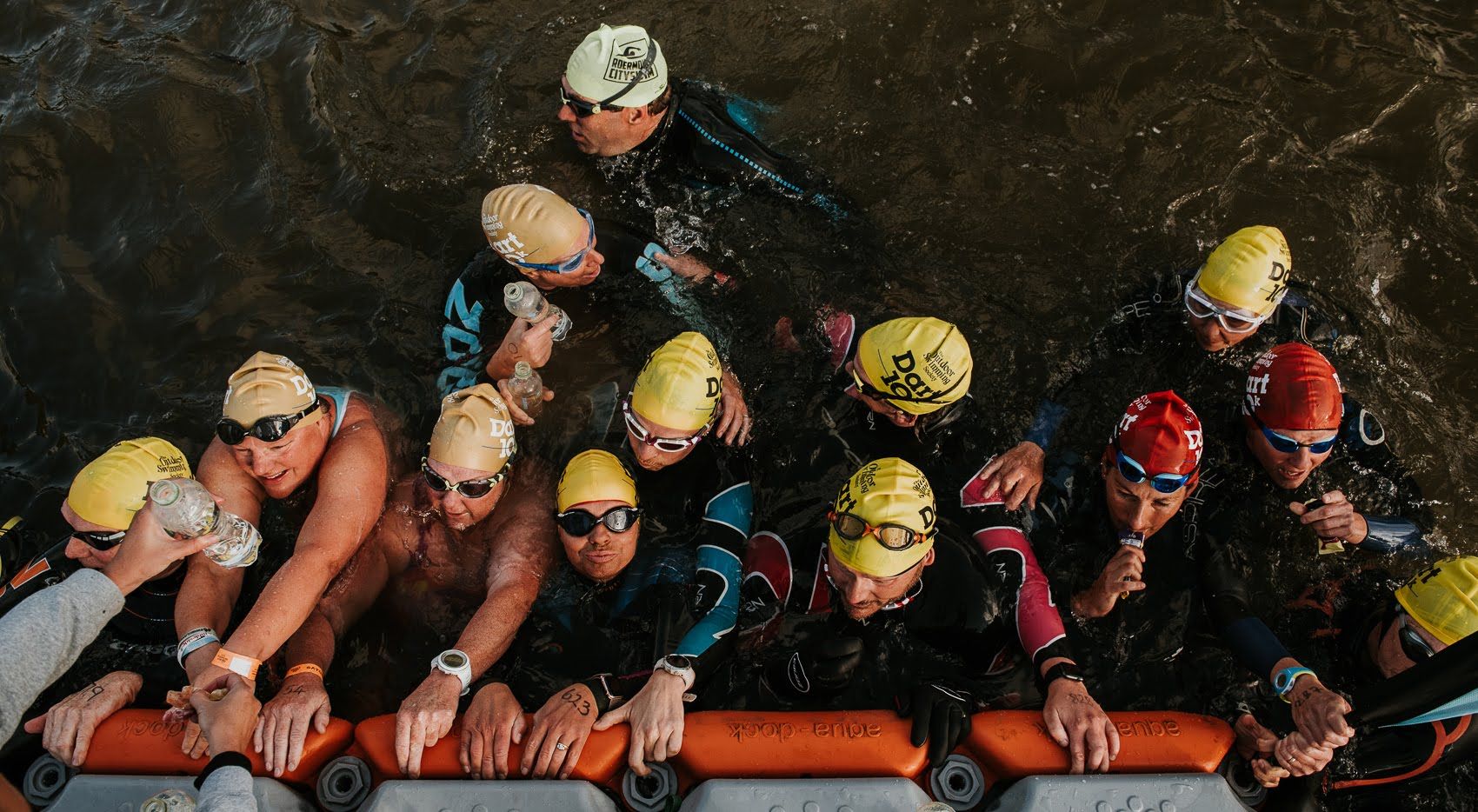 The hat will keep you visible, which will help keep you safe. A tow float - basically a lightweight inflated bag - performs the same function, although Kate doesn't believe they're necessary if you plan on staying close to shore. Goggles are also important if you'd like to swim with your face in the water. Kate recommends tinted ones for sunny days and clear ones for overcast days.
Finally, there's the outdoor swimmers' debate: wetsuit or no wetsuit.
"It's very much a matter of choice," Kate says. "For the cold-averse, wetsuits have become amazing. If your focus is that you want to swim up and down a river, and enjoy nature and relax, then having a wetsuit might be a really important part of your journey - you won't need to worry if it's too far for you anymore."
If you're unwilling to drop a lot of money on a wetsuit, there's always the option of using a wetsuit rental company to try out more expensive models, or to buy second-hand.
3. Be the type of swimmer you would like to be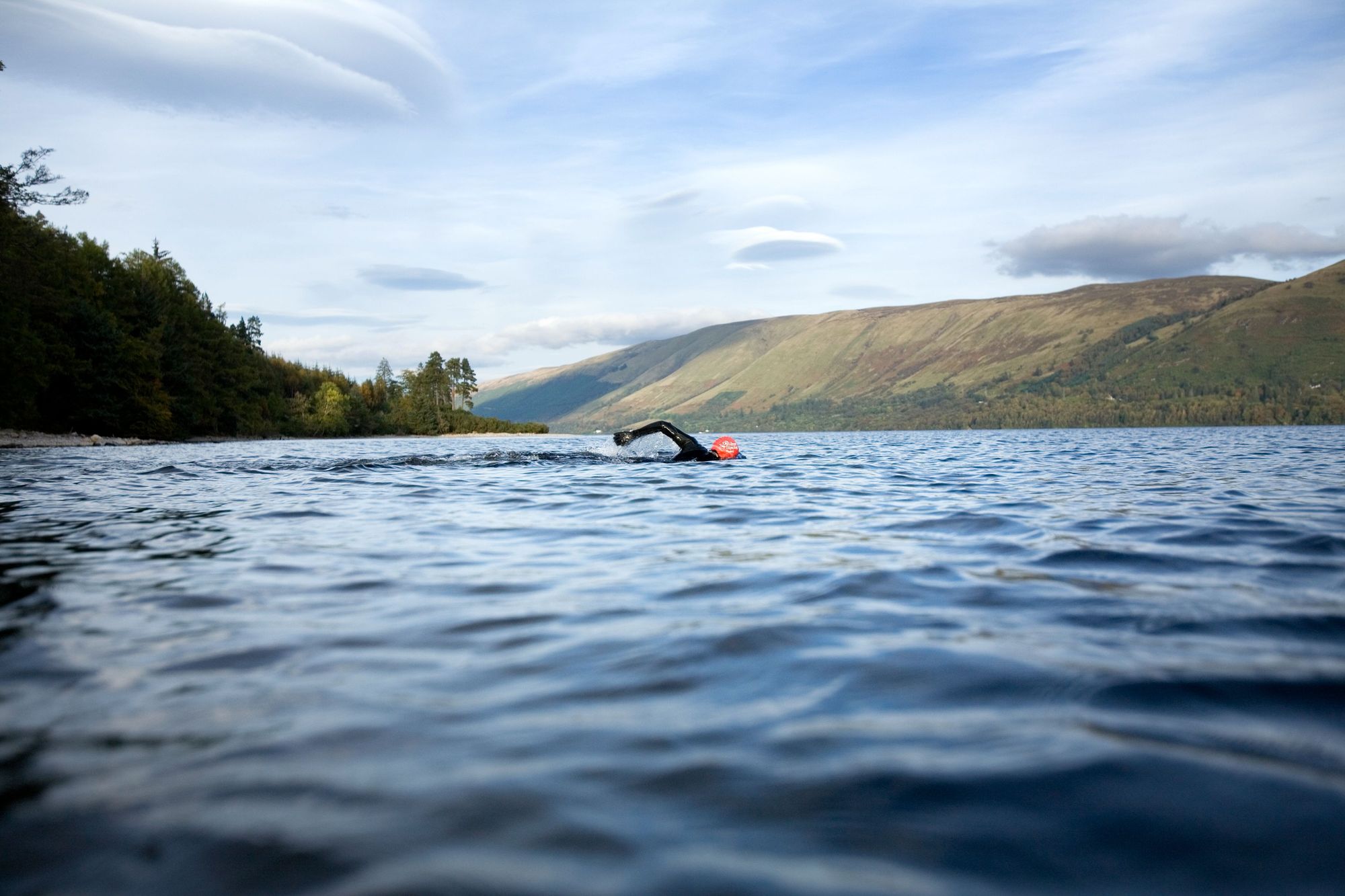 Outdoor swimming is a much more diverse sport than it might appear to be at first glance.
"There are people that just dip; there are people who use it as a form of fitness and do lengths. There's adventure swims, where you might be planning A to B swims; there's people that just lie around meditating, or those who love to go night swimming," Kate says.
"If you get the bug, there's so many different avenues you can take. I would really encourage everyone to explore the one they like. There's no set way to do it. Give yourself permission to be whatever type of swimmer you would like to be."
For me, swimming's quite a quiet thing. It's a real red herring to think you have to go off with a huge group of wild swimmers
This includes making the choice of how many people you would like to swim with. Although much of the media coverage of wild swimming shows large groups of people, it's perfectly okay if you prefer going out alone, or with one other person.
"For me, swimming's quite a quiet thing. It's a real red herring to think you have to go off with a huge group of wild swimmers. If you use swimming as just another place to have a chat with a friend, you're not really going to find some of the changes you can embrace in your mental state," Kate says.
4. There's no such thing as safe swim spots, only safe swimmers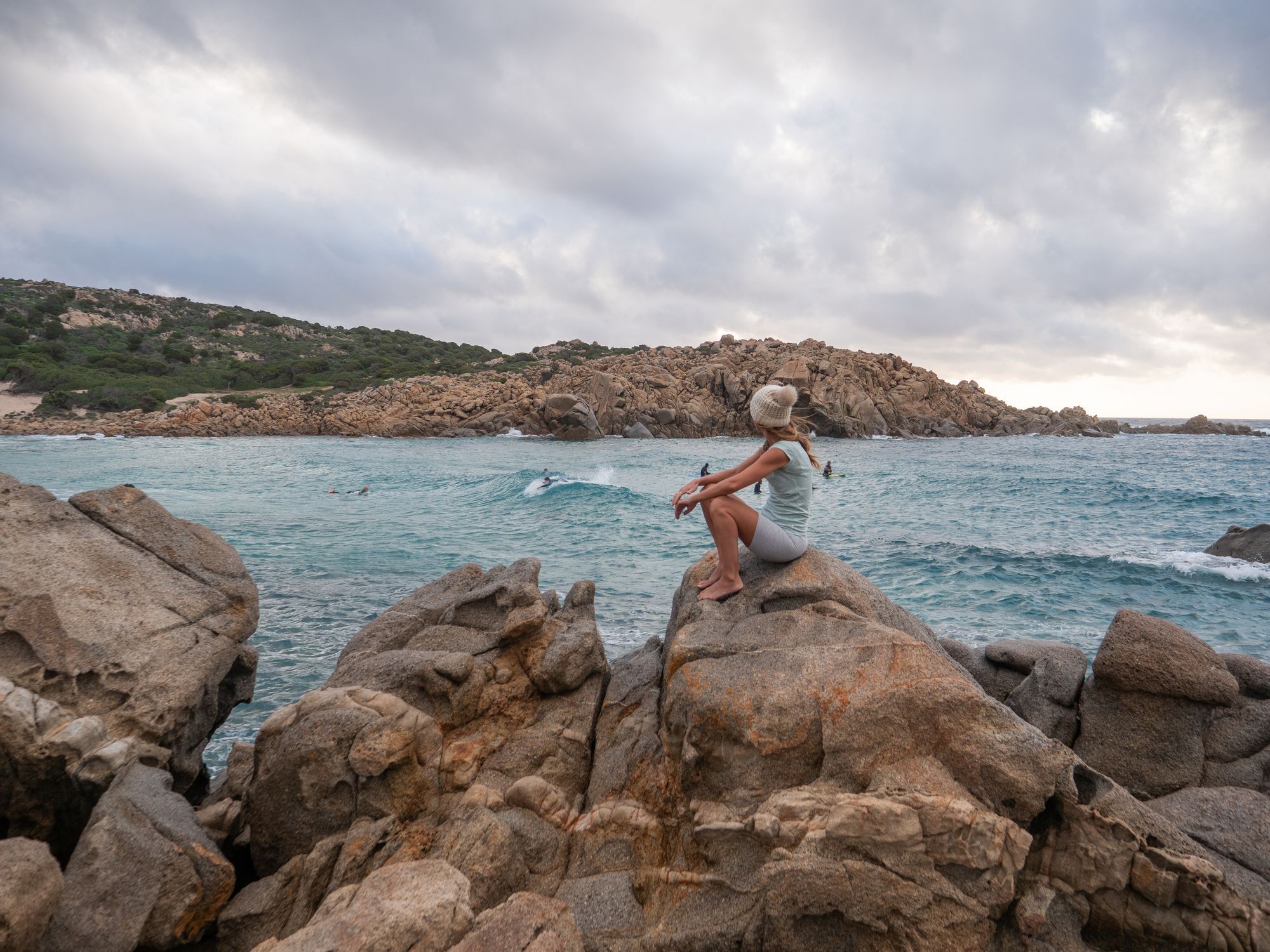 Kate is keen to stress the fact that outdoor swimming isn't a risk-free activity, and the risk is determined predominantly by the level of knowledge and ability of the swimmer.
"Safety is a relative term. If you can't swim, everywhere that's out of your depth is unsafe," she says.
Having said that, there are ways to manage the risk of outdoor swimming by learning to read the environment. Kate advocates taking a moment before swimming to tune into where you are, and making a basic assessment about whether the water looks appealing and safe.
People think there are safe swim spots, but there really aren't - there's only safe swimmers. Rocks move, river levels rise and fall
"If you see crashing waves or unhealthy looking foam on top of a river, or currents swirling, then these are danger signals. Don't make any assumptions that because it was okay the day before it's ok now," she says.
"People think there are safe swim spots, but there really aren't - there's only safe swimmers. Rocks move, river levels rise and fall."
There are plenty of ways to learn more about swimming safely outdoors, from taking an introductory course to reading up on the subject (The Outdoor Swimmers' Handbook includes a lot of information about risk assessments, understanding tides and much more). You can also learn a lot from the people you encounter on the water, from fellow swimmers to beach lifeguards and locals who know their environment well.
5. Learn how to handle the fear of deep water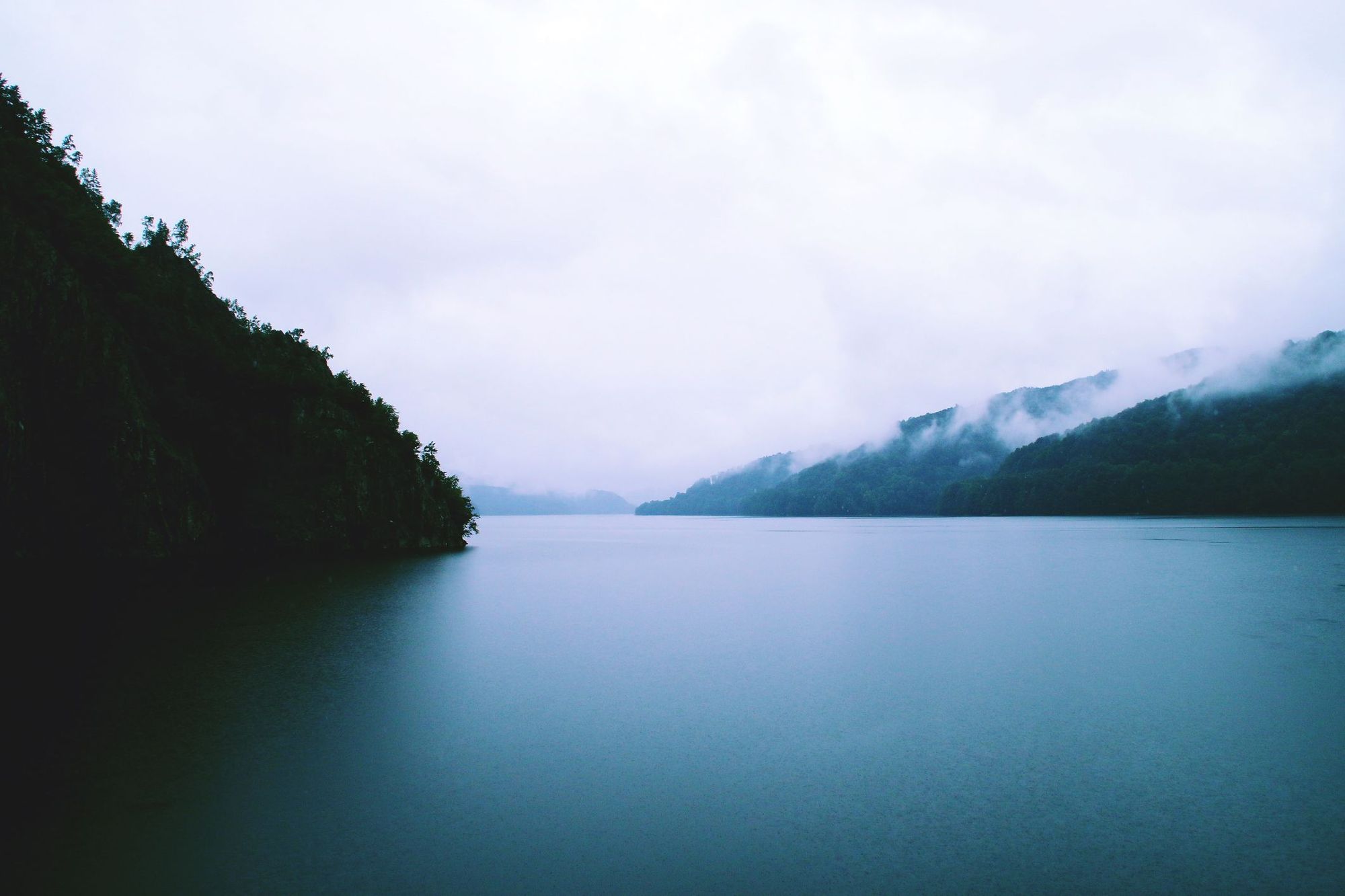 We've been culturally encoded to fear nature's darkest spaces, from dense forests to deep lakes.
"Fear of the deep is very widespread," Kate explains. "There are so many stories about water. Like Jenny Green Teeth, a witch who would come out of the depths and drag you to your death if you went swimming - that was a way of keeping kids out of water in the past."
She continues: "The modern-day witch is the reservoir sucky pipes. People like to believe it; they never question the idea that we could all get sucked down a drain if we went into a reservoir."
While the fear of being grabbed by a monster and pulled underwater while swimming might sound laughable on dry land, when you're swimming across a cloudy lake, it's far more pervasive. According to Kate, this fear doesn't go away, but the anxiety can be managed.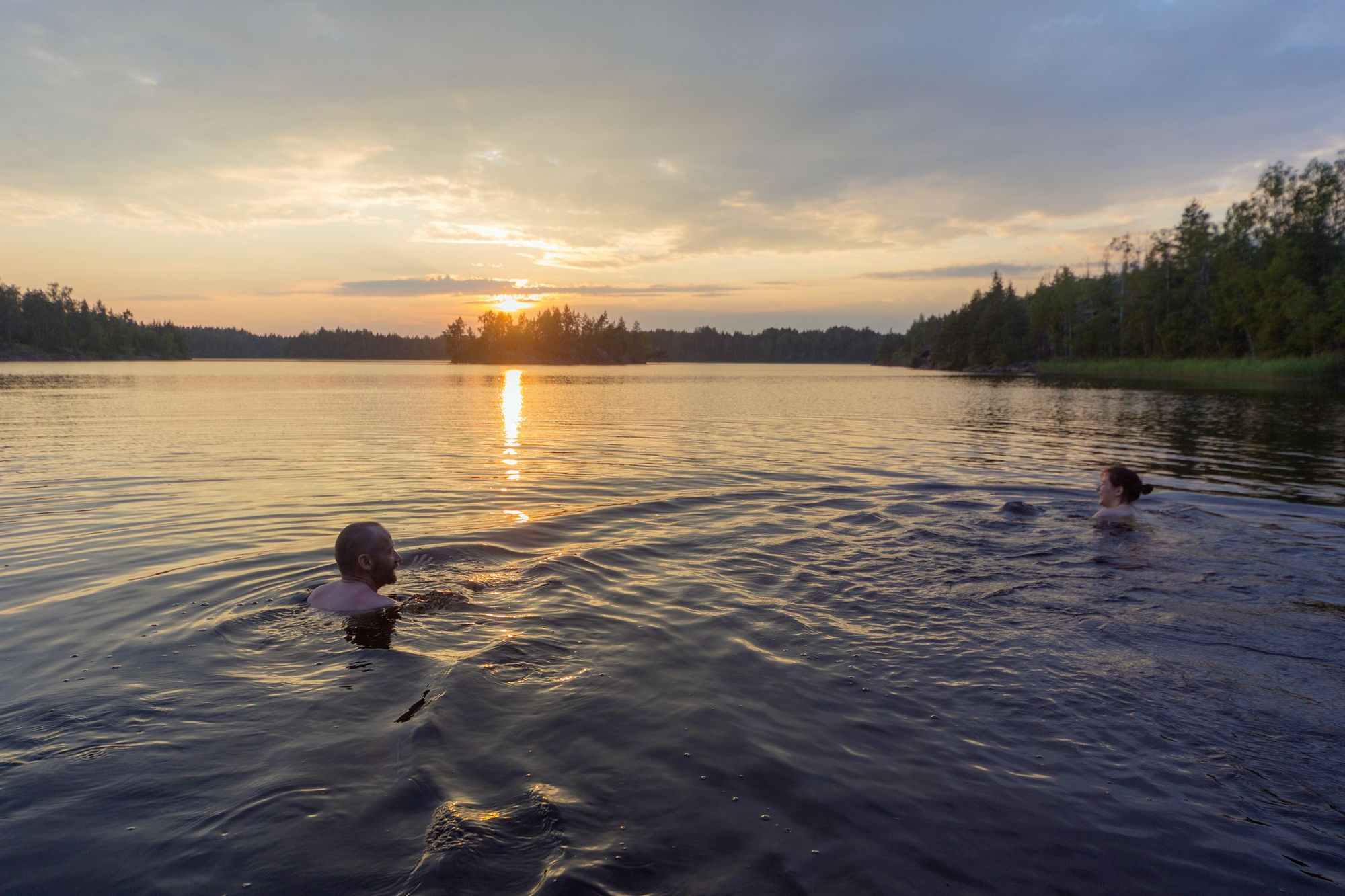 Kate has several strategies for dealing with it. One of them is making sure you have someone swimming with you. Another is counting strokes, and focussing on the feeling of the water against her hands.
"Most people get the fear when they're doing front crawl - your head's down and you're looking directly into the blackness. The simplest way to solve that is to start doing head-up breaststroke. Using a tow float also helps, because it's so resolutely on the surface of the water that it helps keep your thoughts with it," she says.
"Wild swimming is a good practice ground for controlling your thoughts and anxieties - we all have them."
Inspired? Check out our full range of wild swimming adventures now!