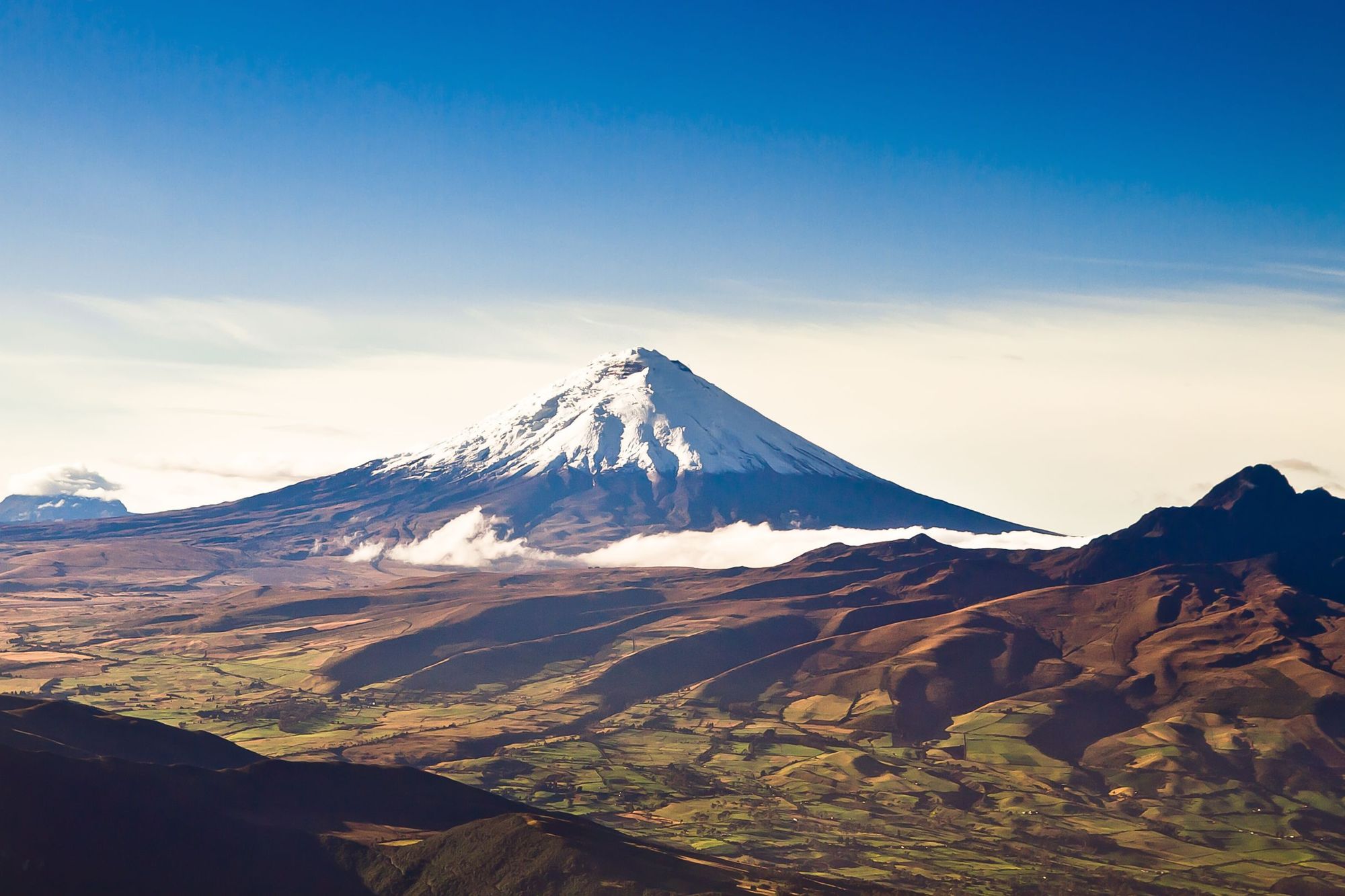 The best hiking routes in Ecuador showcase the grandeur and individuality of the scenery in the country, and in Ecuador, you're never far from a hiking trail. As you arrive via Quito airport, your plane will land in the midst of a canyon, with views of the spectacular Ecuadorian Andes in all directions. The landscape is a hive of volcanoes and snowcapped peaks, cloud forests, ancient ruins and high grassland paramos – the perfect backdrop for a wild and remote hiking adventure.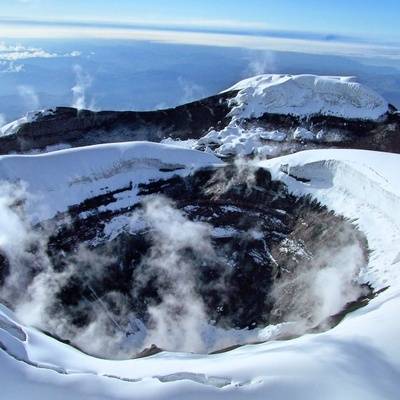 One of the biggest challenges for those hiking in Ecuador is the altitude. Quito, Ecuador's capital, rests at 2850 metres, but some treks in Ecuador will nearly double that. Make sure you give yourself time to adapt to the altitude before attempting any hike, better yet, go with a local guide who can make sure you're ascending sensibly.
So, if you're looking to explore Ecuador's vast and varied terrain, here are five unforgettable treks that do just that.
1. Rucu Pichincha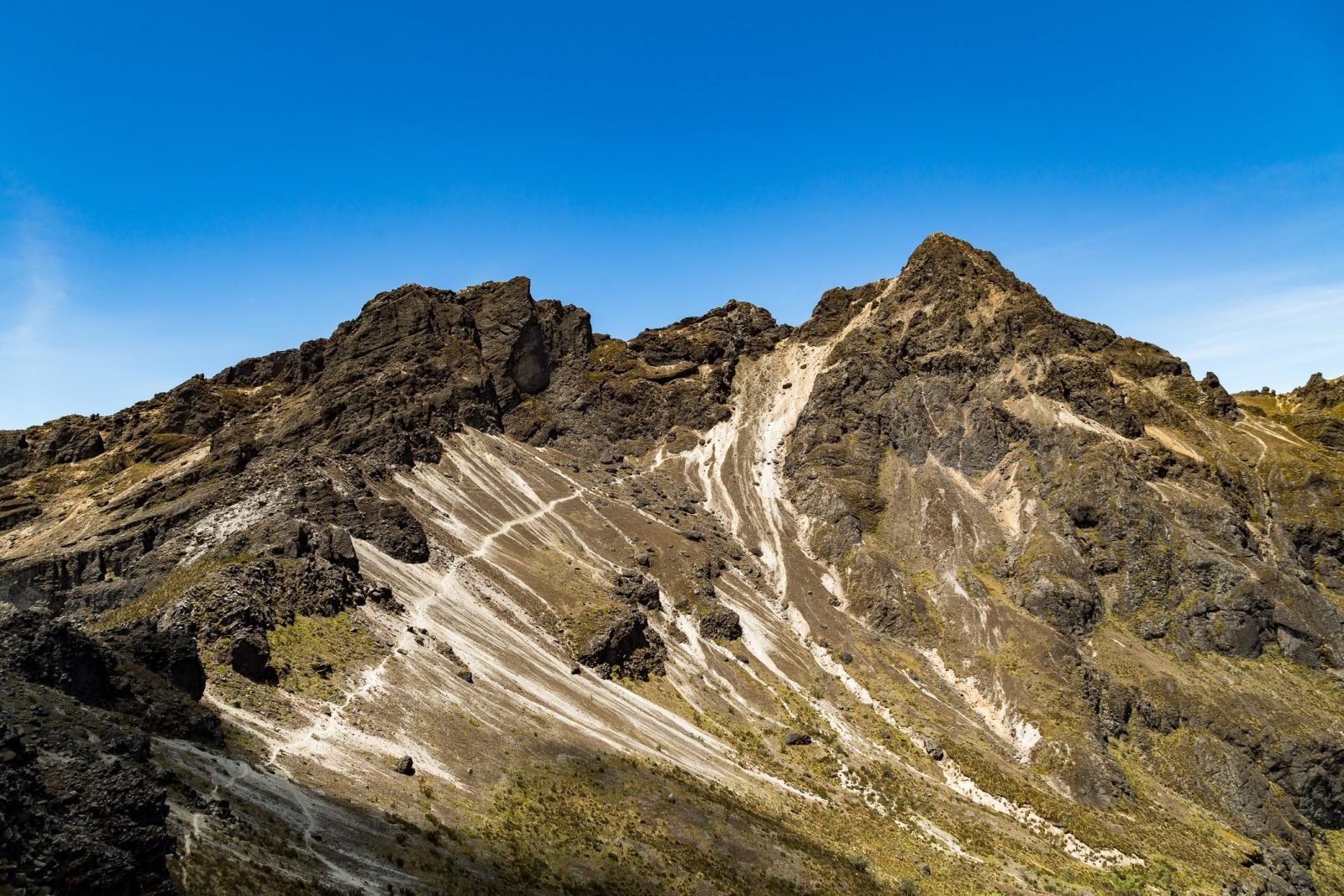 Rucu Pichincha is a stratovolcano that towers above Ecuador's capital Quito. It's close proximity to the city and handy cable car taking you right to the trailhead (giving you a bit of a head start) mean you can trek to the top and back in a day. Despite being an urban volcano, the trek is still relatively uncrowded.
The 15-minute cable car drops you off at 3945 metres above sea level, from here it's a fairly easy three to four-hour trek along winding dirt paths through course grass and orange cactus flowers. As you get closer to the summit along the 10km trail you'll hit a steep section of sand and rock, which you'll need to scramble up, this is probably the hardest section you'll contend with.
Once you get to the top, at 4698 metres, you'll be rewarded with epic views of Quito, and you might just catch a glimpse of the curious Curinquinque, the sacred birds of the Incans. Although pretty accessible, it's important to go with someone who knows the route as it's easy to get lost, and the signs quite often face the opposite way. Also, do not underestimate Rucu Pichincha's altitude, you'll still need to acclimatise, even for this one.
2. Cotopaxi and the Avenue of Volcanoes
Peaking at 5897 metres, Cotopaxi is the second highest mountain in Ecuador and one of the world's highest active volcanoes, just 50 km south of Quito. Following an eruption in 2015, it has recently been opened and deemed safe again to climbers. At its summit, you'll peer down the 800-metre wide crater, and get a good whiff of the steam and gas that emits from its belly and witness the 360-degree panoramas of the magnificent Andes that surround you.
The ascent includes a tricksy glacier, where you'll cross crevasses, and snow bridges, before reaching the final slope to the summit – a challenging section of snow at a 40-degree angle.
The climb to the summit generally takes around two days, but because of the extreme elevation, it's important to make sure you adhere to a decent acclimatisation programme, you can't just rock up and climb it.
One of the best ways to do this is to trek Ecuador's 'Avenue of the Volcanoes' beforehand. Over seven days you'll trek through lush rainforests, summit three volcanoes (Pasochoa, Rumiñahui and Cotopaxi), pass through Andean villages and stay in traditional haciendas and remote mountain refuges.
Not going to lie, this trek is tough, so you should be fit and accustomed to long-distance hikes at altitude. Going with a local guide will not only teach you the glacier skills needed to climb Cotopaxi, but they will also keep you safe.
3. Quilotoa Loop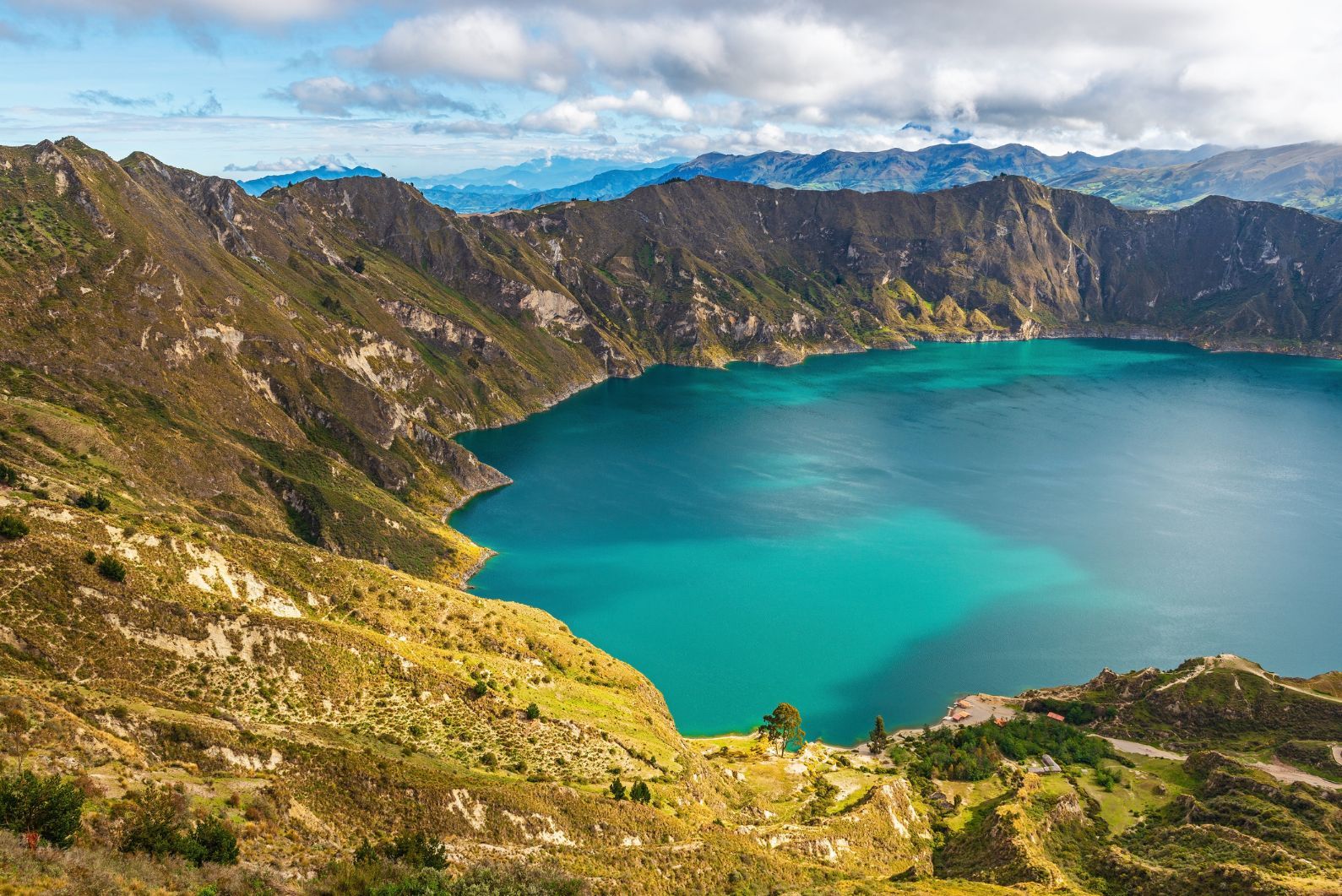 The Quilotoa Loop is a 40 km circular trek that connects remote mountain villages and Quechua communities around the Cotopaxi province.
This three to five-day self-guided trek takes you past deep valleys, indigenous markets, llama farms, cheese factories (important) before ascending to the Quilotoa Lake, an azure-blue crater lake created many moons ago by a huge eruption. After taking in the views you'll finish with a technical (think exposure and scrambles) 5 km hike around the lake, and arrive in the town of Quilotoa. Alternatively, you can do it the other way round.
The trailhead in Sigchos is a bit of a faff to get to, but well worth it. Starting in Quito, you'll need to take a two-hour bus ride to Latacunga, then jump on another bus to get to Sigchos.
The trail itself is relatively easy, as long as you've got some good fitness, and some staying power. There are multiple routes to choose from, but be warned, if you go self-guided, the maps don't always tally with the signs, so make sure you are prepared and hike with a friend.
4. Cajas National Park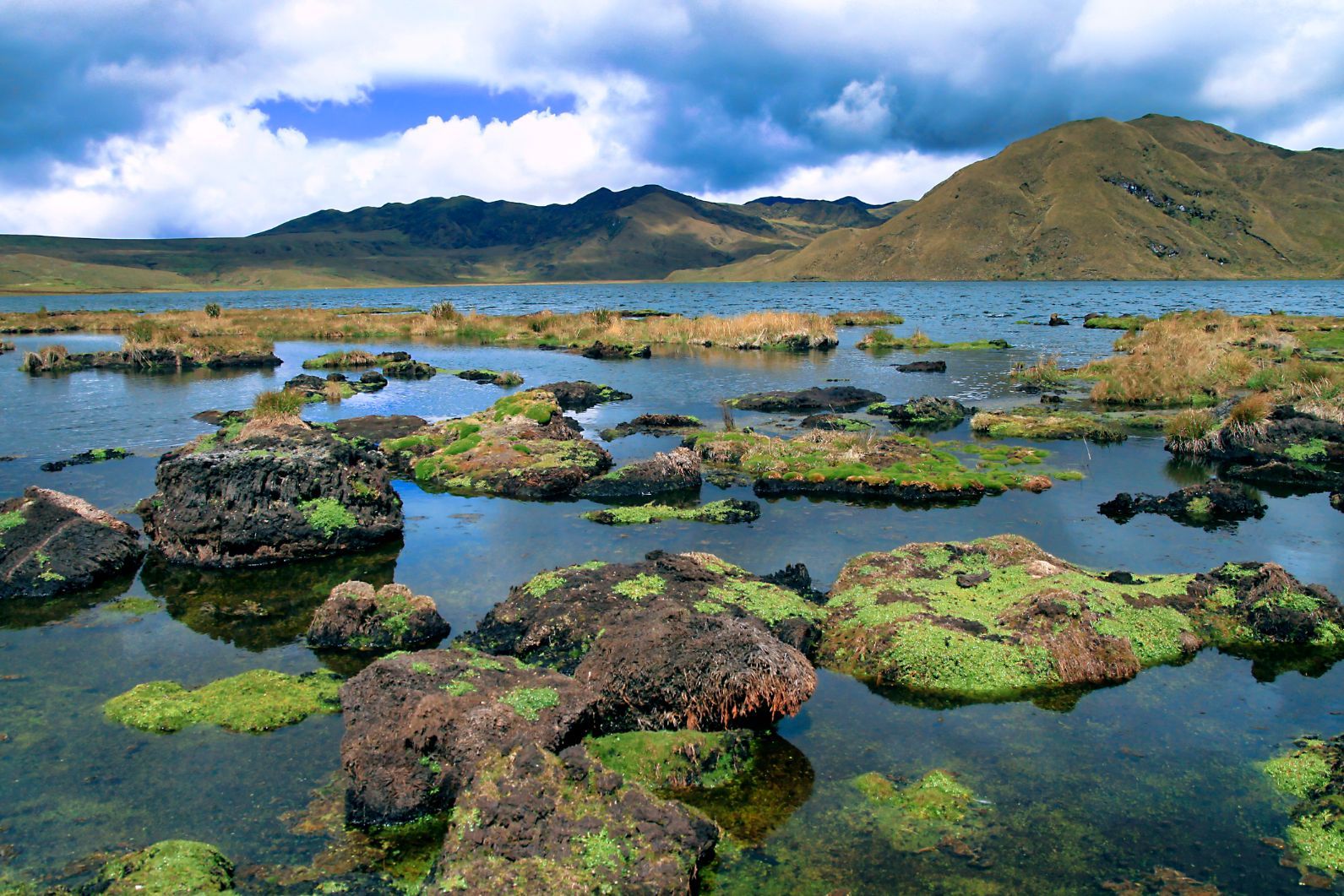 The Cajas National Park is located around 30 km west of Cuenca in the Azuay province, and is a unique and noted high-altitude trekking playground. The UNESCO-protected park covers over 28,000 hectares and its trails zigzag between an elevation of 3100 and 4450 metres, with most treks ranging from a couple of hours to a few days.
You'll see volcanic rock from the Cretaceous and Pleistocene period, trek rocky trails and dirt paths through cloud forests and pass hundreds of lakes, including the beautiful Laguna Toreadora. There's even a section of the Inca Trail that passes through. The most popular route is an 8 km trail starting at the information centre. It winds past Laguna Toreadora, Totoras, and Pataquinas, and ends at the highway.
The sheer size of the park makes it perfect for exploring, but it's also easy to get lost, so it's recommended that you either go with a guide or plan your route in advance.
5. Inca Trail to Ingapirca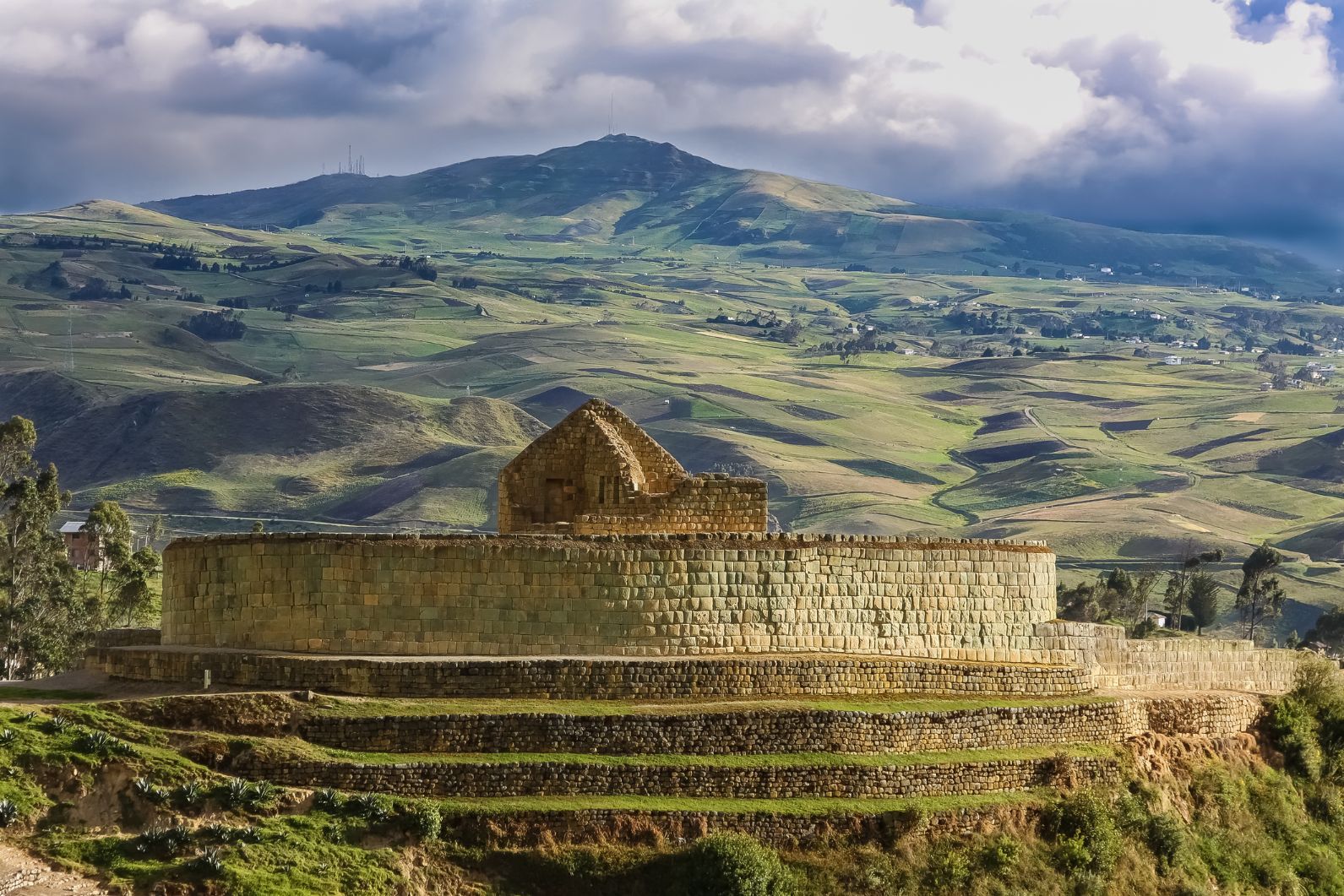 Not as famous as it's Peruvian cousin, and that's probably a good thing, the Inca Trail to Ingapirca is a 40 km hike that follows some of the Inca road that once ran from Quito to the Incan capital of Cusco, Peru. Without horses or donkeys, the Inca walked everywhere, using super-fit messengers called Chasquis (who lived in houses along these roads) to relay information around the empire.
The trail peaks at 4200 metres, and is typically spread over three days, where you'll be exposed to uninhabited wilderness and open paramo, and experience parts of the original Inca Trail constructed over 1000 years ago. In addition to tambos (Incan rest houses) and the Ingapirca site itself, you'll pass stunning lagoons, Incan ruins, including some impressive water systems that put even the Romans to shame.
The modern trail starts at Achupallas, an hours drive from Alausi, and ends at the Ingapirca ruins. It's relatively easy to take a colectivos or taxi to the trailhead from Alausi, but if going self-guided be sure to grab a map and plan your route before you leave.
Although the lowest in the list, you are still incredibly high so it's important to acclimatise properly, give yourself a good few days to adapt in Cuenca or Quito first.
6. Yasuni National Park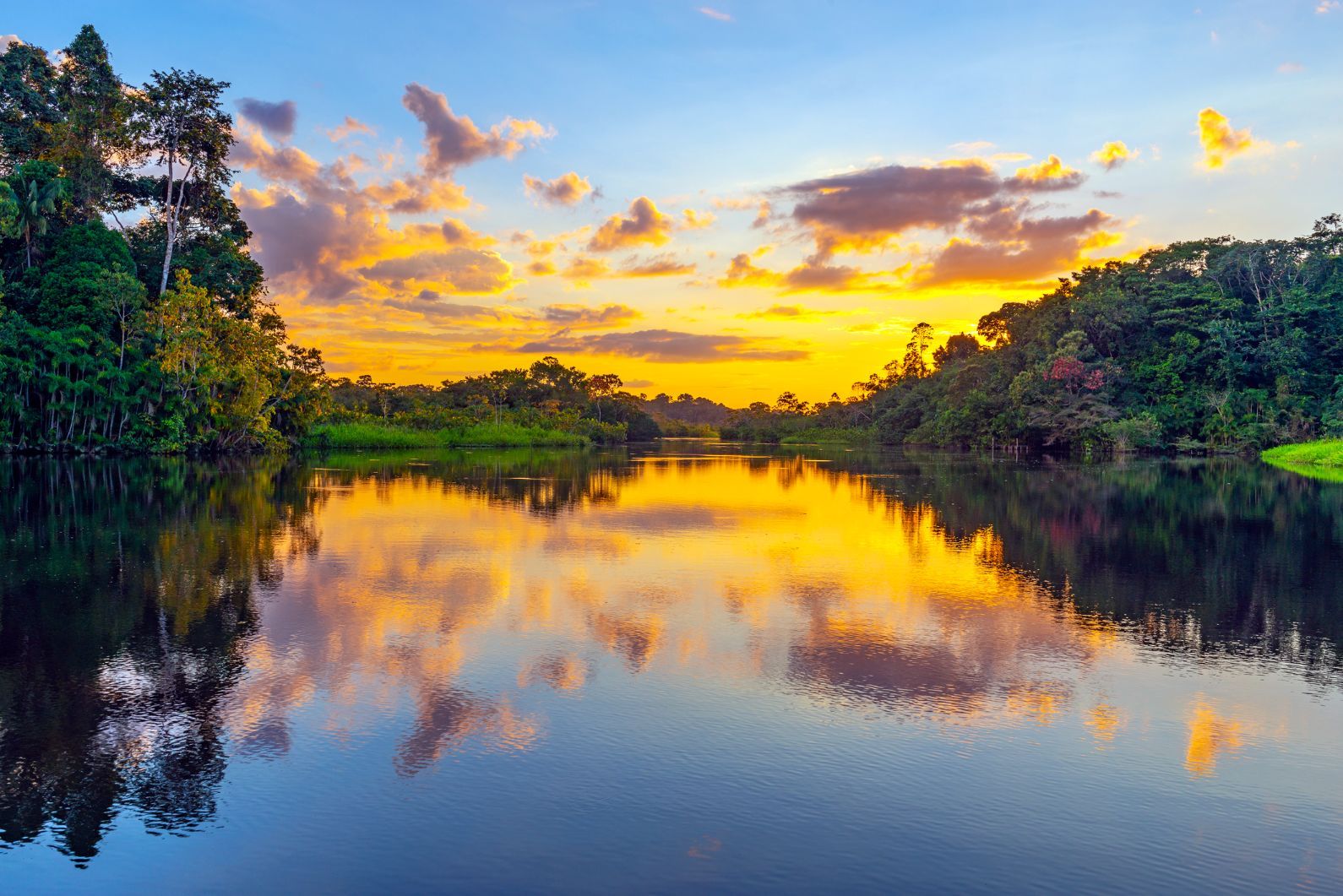 The Yasuni National Park is to be found in the Ecuadorian Amazon, and thanks to an ice age, rising and falling water levels, and a few million years or so, it's also commonly regarded as one of the most biodiverse places on planet Earth.
Venture into the jungle and you'll find a world of wildlife and vibrancy waiting for you. Accessible via the city of Coco, you'll have to cross the Tiputini River to get to Yasuni - usually by canoe - then the trails await. Head deep into virgin forest and explore the Tucán Trail, Tapir Trail and Black Water Lagoon. Keep an eye out for anything from crocodiles to giant sloths to jaguars, peeking in through the trees.
Our fave? Conquer Cotopaxi and the Avenue of Volcanoes. Check out our exclusive itinerary with our hand-picked local guide.