The perfectly conical shape of Ecuador's Mount Cotopaxi rises up from the plains below. It's an active stratovolcano with burnt rust-coloured slopes, and its summit is covered by one of the few equatorial glaciers in the world. At 5,197 metres high, Cotopaxi is one of the world's highest, and most active volcanoes - it has erupted 87 times in recorded history.
While some tourists are content with gazing in wonder at this majestic volcano, we're going to go one step further and suggest climbing it. Mount Cotopaxi is the perfect challenge for those who have a few 4000ers under their belts, such as Mount Toubkal or Mont Blanc. While it requires minimal technical mountaineering experience, you do need to go with a guide. They'll help you scale its volcanic slopes, and navigate the crevasses and snow bridges of its glacier. You'll reach the summit as the sun rises, and look out at an awe-inspiring view of the Andes mountains.
It's an adventure of a lifetime, but before you press the 'book' button you undoubtedly have some questions. Like, "am I fit enough?" Or, "what kit will I need?" In this guide to Cotopaxi, we'll be answering as many of them as we can. Of course, you'll still have to consult other resources and professionals when planning your adventure, but this guide will give you an idea of the steps you need to take.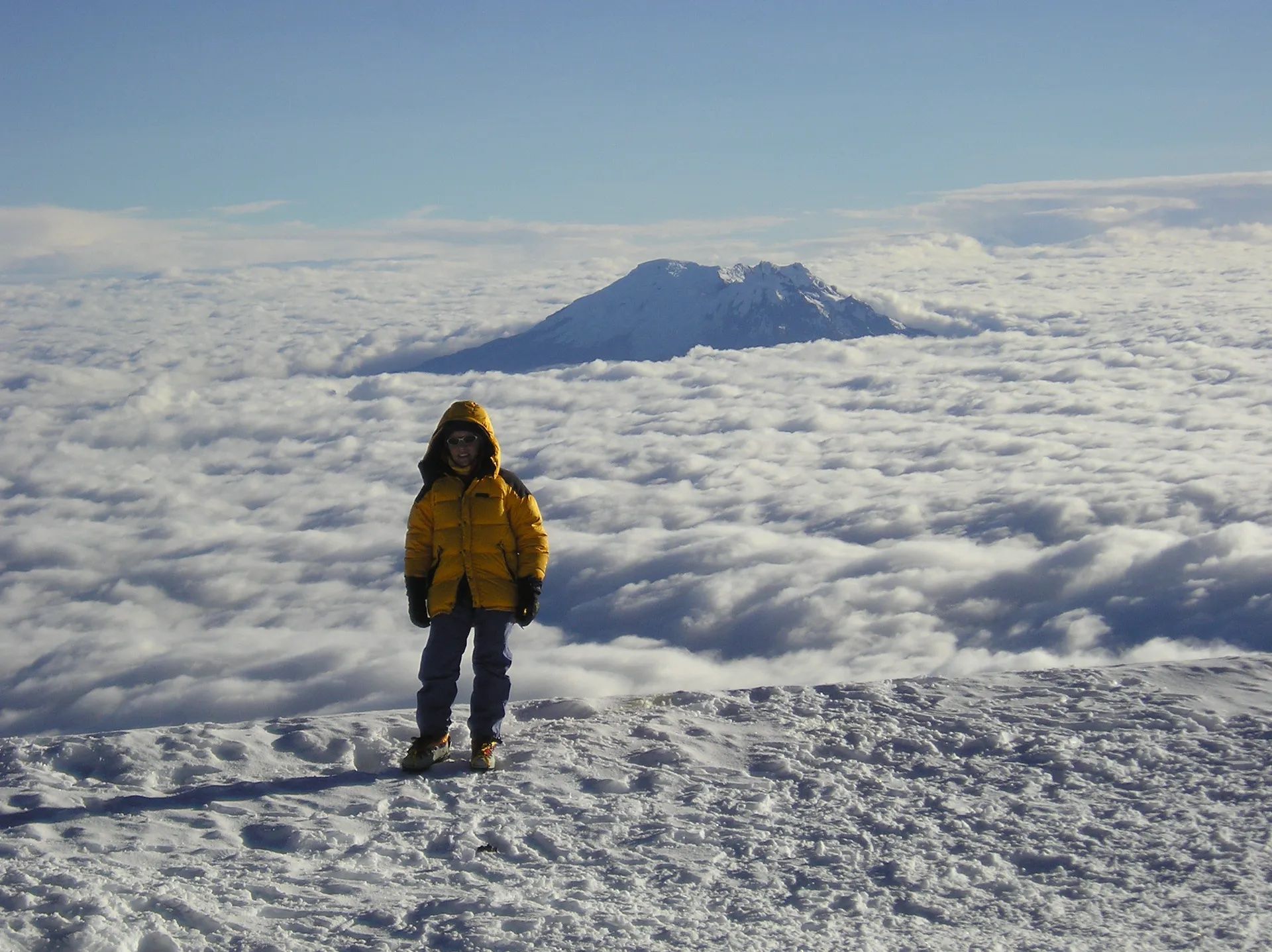 Where is Mount Cotopaxi?
Mount Cotopaxi is located in the Cordillera Central of the Andes Mountains, in central Ecuador. It's around 50 kilometres from the capital of Quito, and is the jewel in the crown of the Cotopaxi National Park. North of Mount Cotopaxi you'll find two other dormant volcanoes - Pasochoa (4200m) and Rumiñahui (4600m) - which make for good acclimatisation hikes.
Cotopaxi is also part of a horseshoe-shaped chain of between 850-1,000 volcanoes around the Pacific plate. This chain is known, somewhat poetically, as the Ring of Fire.
When is the best time to Climb Cotopaxi
Cotopaxi can be climbed year-round, but the best time is between September and February - especially December and January, when you're most likely to avoid high winds on the summit.
During the dry season, especially July and August, you won't find much snow falling on the mountains, which means a climb will be more technical, and there are also strong winds during this season. In other words, this time of year is when conditions are least favourable for climbing Cotopaxi volcano.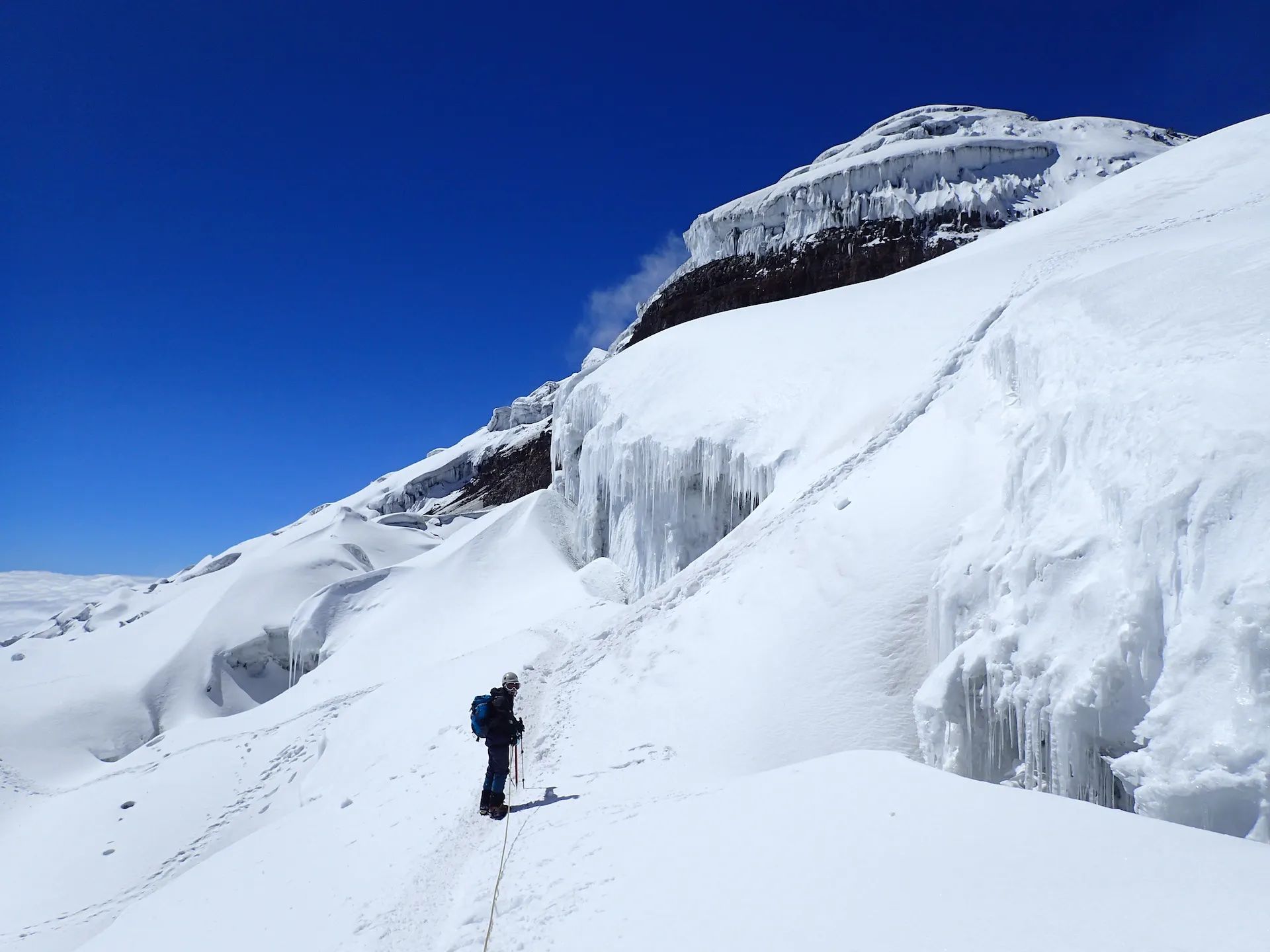 Throughout March and April, the weather is wetter, resulting in a thicker snow cap on the mountains, and a greater risk of avalanches. May and June are the transition months, in between the wet and dry season. If the rains tail off when they normally do, then this can be a good time to climb.
However, weather conditions in Ecuador are changeable, especially at high altitudes. Your guide will be monitoring the forecast, and will be able to make a call on whether the conditions are favourable for reaching the summit. Whatever time of year you decide to climb, it's worth having a contingency plan in case of bad weather. That could involve climbing a smaller peak, or sticking around to wait for better conditions.
How to prepare for your Cotopaxi Hike
Considering Mount Cotopaxi is one of the highest active volcanoes in the world, you can be sure that hiking up it is no walk in the park. It might be graded PD on the Alpine Routes Scale (which means 'peu difficile' or 'somewhat difficult'), but you will be using equipment such as crampons and ice axes. You don't need bags of mountaineering experience, but you do need to be in peak physical condition to complete the climb.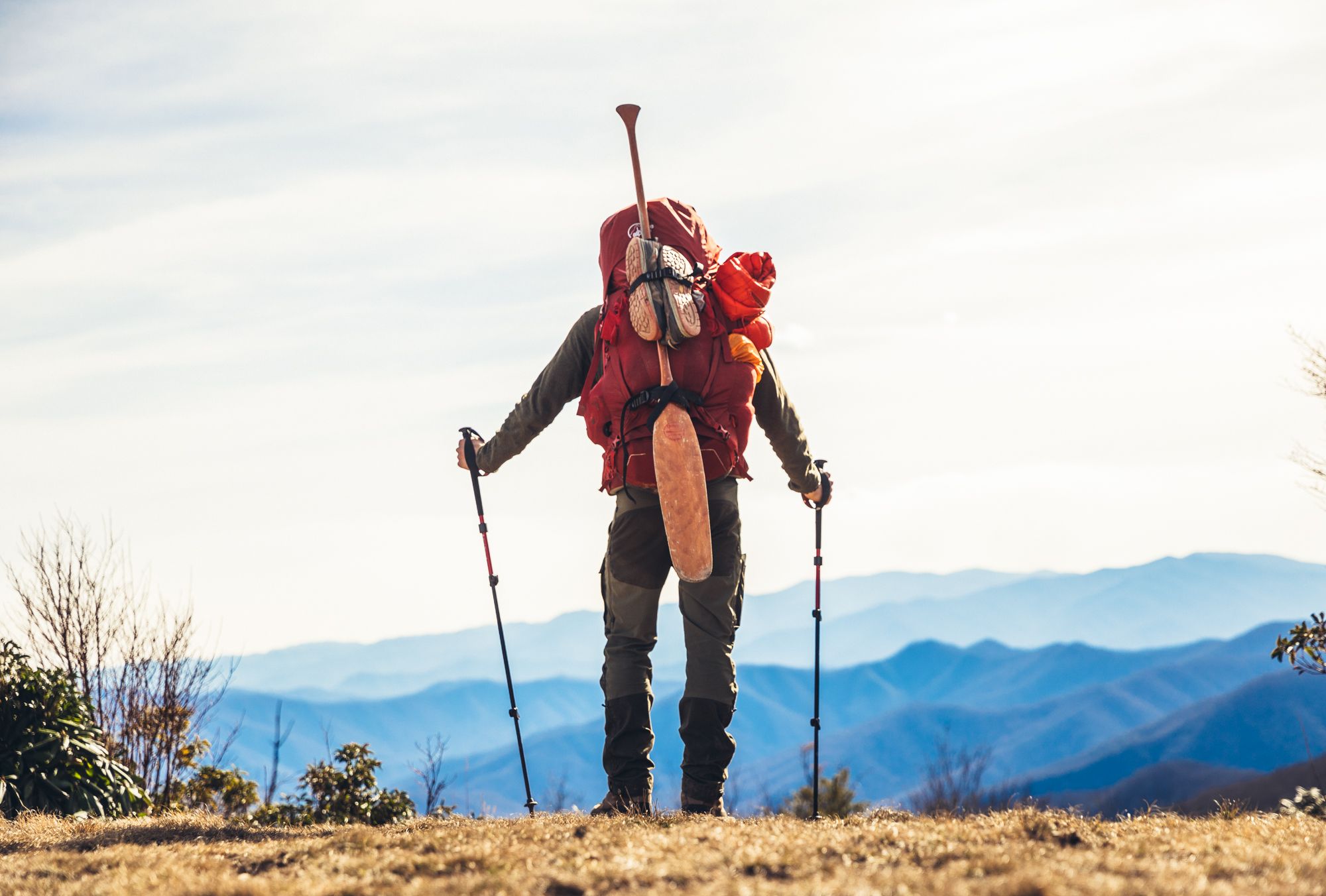 So how do you get expedition-fit? Adventurer Ian Finch recently shared his guide on how to prepare for a multi-day trek, which contains advice to help you do just that. He recommends setting realistic goals and working up to them slowly. In the case of Cotopaxi, you need to be able to walk for up to eight hours a day, across multiple days. You'll need to work increasingly long hikes into your training schedule. If you can't make it out to the hills, try climbing stairs! Taking a short course introducing you to mountaineering skills could also be helpful.
Walking can be supplemented by strength training at home or in the gym - focus on the legs, which are a key muscle group for trekking. However, you can't substitute the former for the latter. By walking you'll be experiencing some of the highs and lows of expedition trekking - adverse weather conditions, blisters on your feet, having to push on when you feel too tired to continue. Building this mental resilience is an integral part of preparing for your Cotopaxi hike.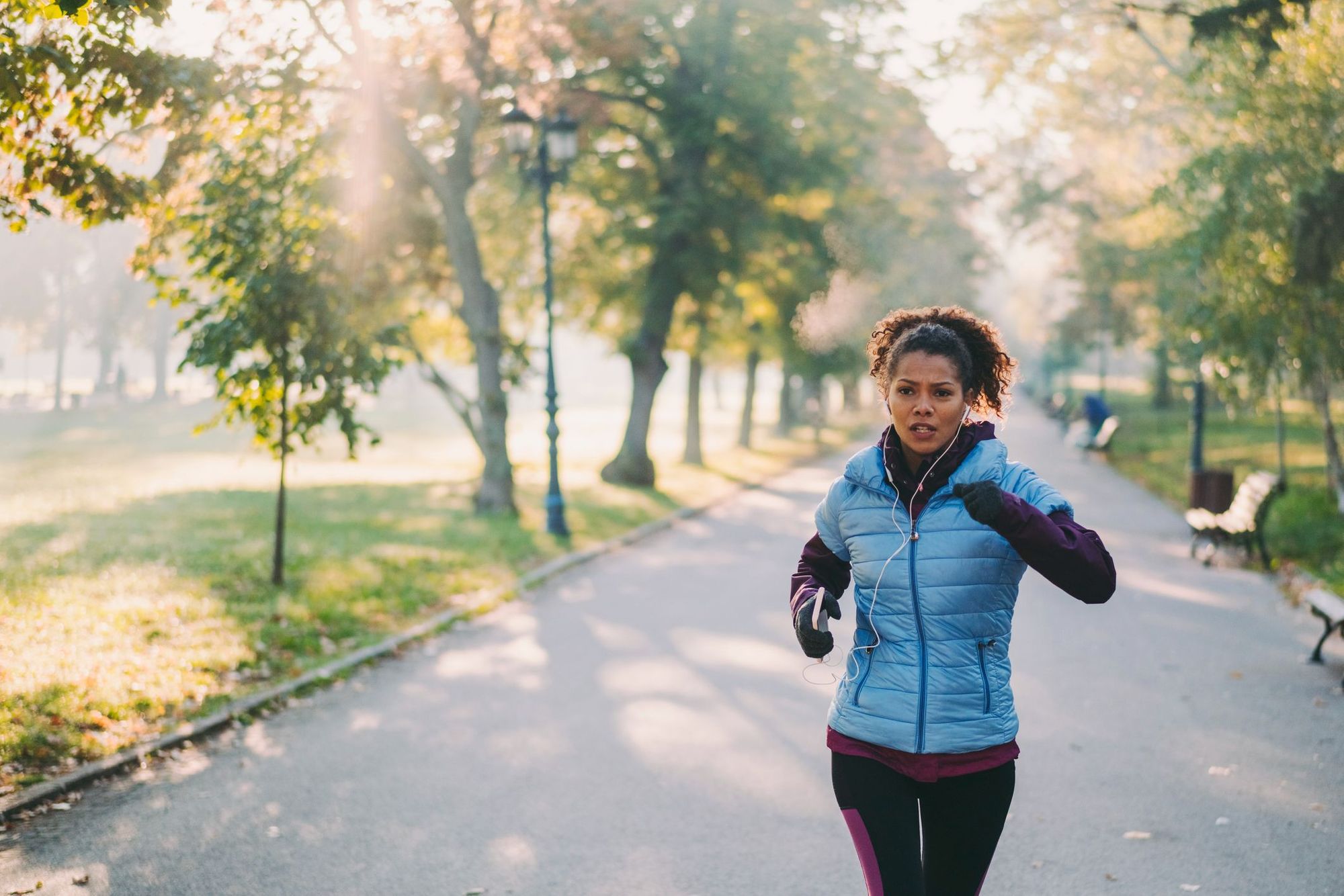 Another thing you'll need to contend with on your climb is the high altitude. The summit of Cotopaxi, at 5,897m, is considered to be 'extreme altitude' and anything over 3,500m is 'very high altitude'. At these elevations, there are few oxygen molecules in the air you inhale (known as hypoxia). You might find yourself feeling breathless, and your performance will be hampered. In extreme cases, you might even suffer from altitude sickness.
The bad news first - high altitude affects everyone differently. Some people are more susceptible to altitude sickness than others, and it's not to do with how fit you are. But the good news is that there are ways to train and prepare which will reduce the likelihood of getting altitude sickness. You can train to increase your VO2 max – the maximum volume of oxygen that your body can use per breath - through aerobic exercise such as swimming and cycling. Practice hiking with an increasingly heavy backpack - the weight you're carrying will feel much heavier at higher altitudes.
The air is much drier at higher altitudes, and you'll be losing more water than usual through respiration (as you'll be breathing faster). This leads to dehydration, which can worsen symptoms of altitude sickness. A week or two before your trip, get yourself used to drinking more water than usual - it's difficult to suddenly increase your capacity.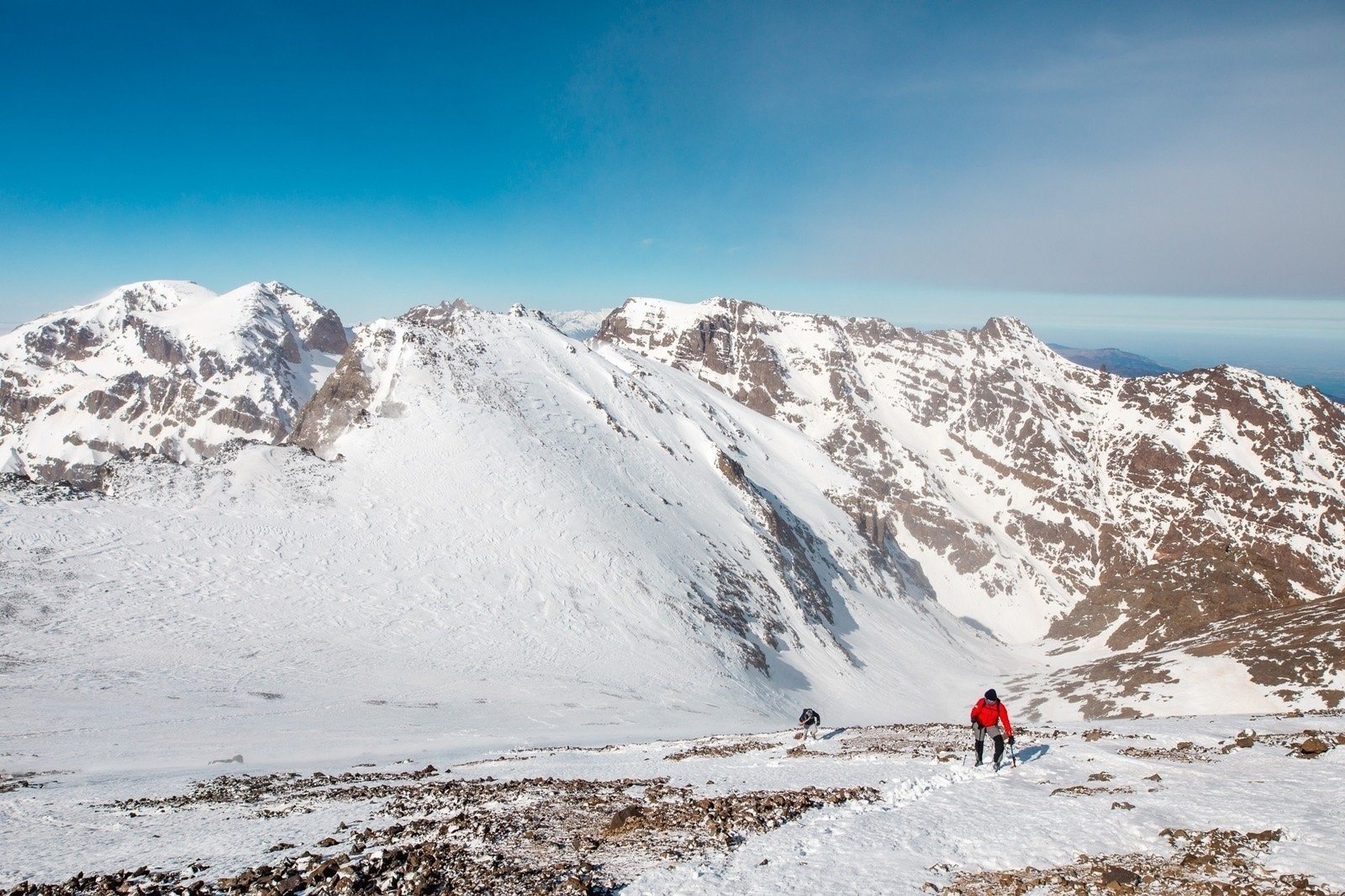 The best way to avoid altitude sickness is to acclimatise slowly to high elevations. If you're beginning your adventure in Quito, Ecuador's capital (2,850m), take an extra day to acclimatise to the altitude. Choose a trekking itinerary that incorporates several day hikes and summits at an increasingly high altitude. Steer clear of trek providers that don't offer this - climbing too high, too quickly, isn't the right way to tackle Cotopaxi.
Note: We've included plenty of tips for training and preparation here. However, it's no substitute for professional advice - make sure you consult with a doctor or health and fitness professional before you embark on any training programme.
The Best Acclimatisation Hikes in Cotopaxi National Park
Pasochoa Volcano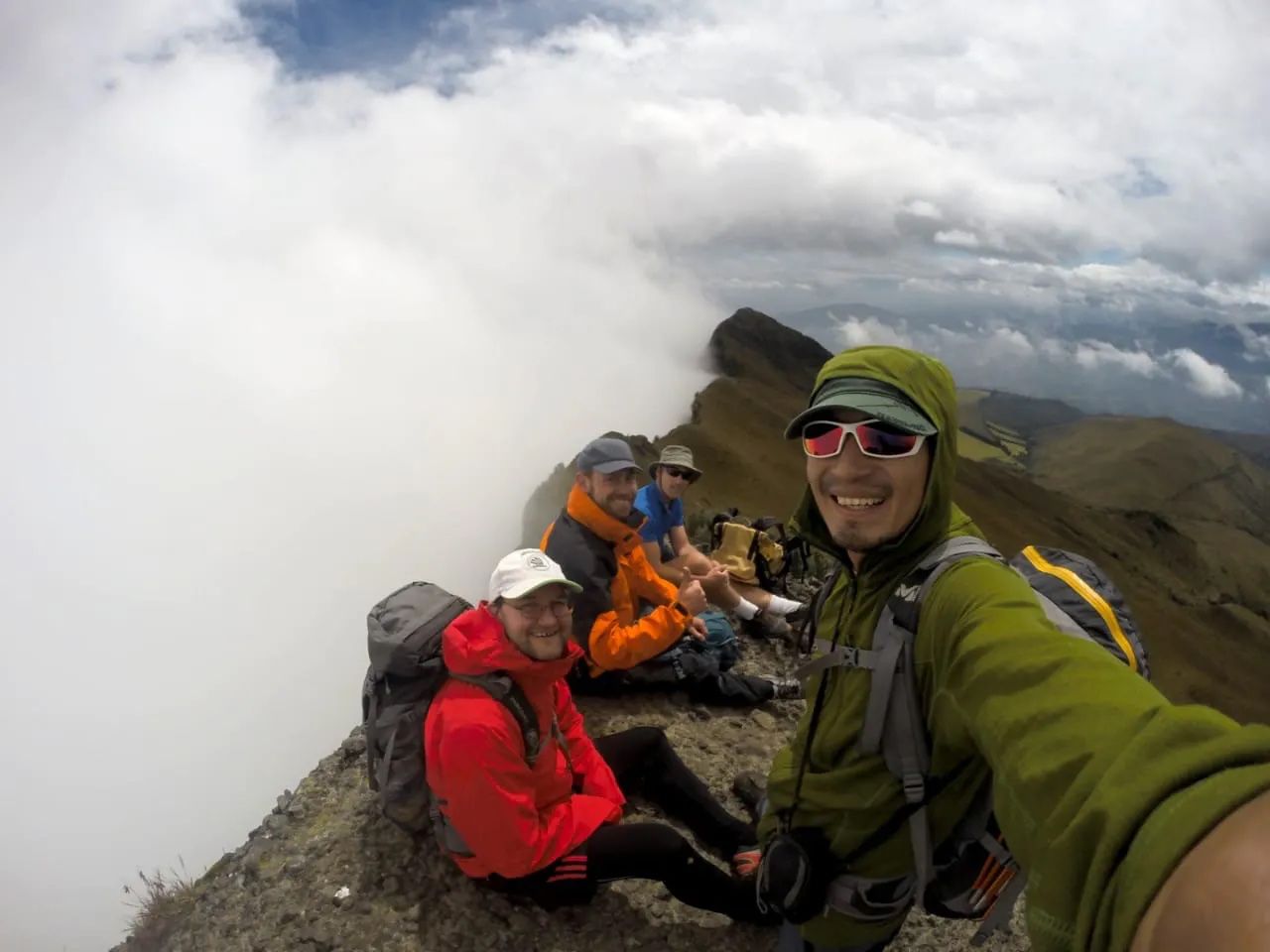 Elevation: 4,200m
Hiking Time: 6-7 hours
This volcano hike is a popular choice, as it takes you through beautiful forest surroundings. The volcano itself is very well-weathered, with sharp ridges surrounding its cratered rim, making for dramatic views even with poor visibility.
There are several routes up Pasochoa. The shortest is up the north-east face - it's a good acclimatisation hike because you'll be gaining altitude relatively quickly. The ascent takes around four hours, while descending takes two. On a clear day, you'll be able to see the Pasochoa Forest Reserve inside the crater rim. This protected cloud forest is home to over 110 bird species and 45 tree species.
Rumiñahui Volcano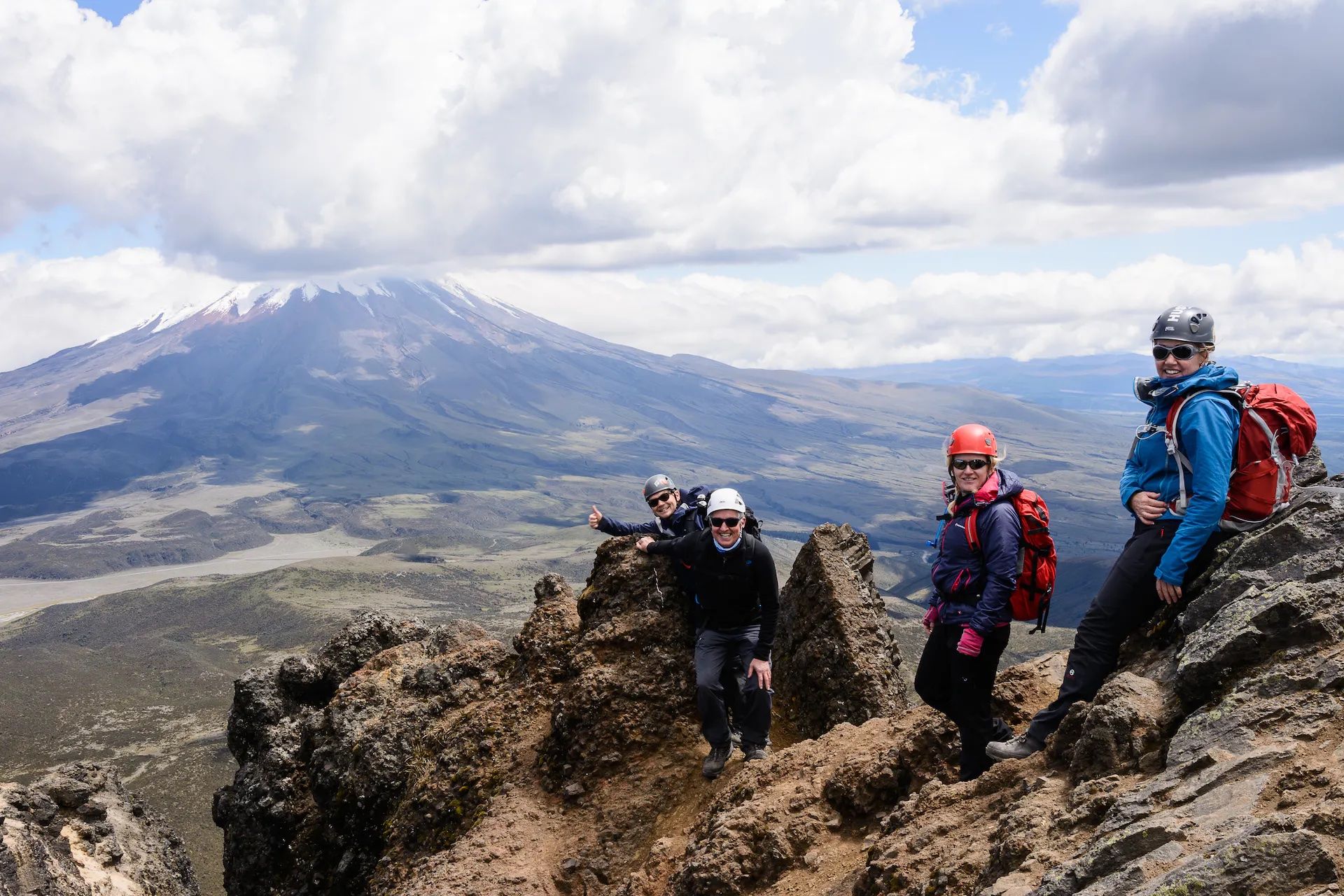 Elevation: 4,631m
Hiking Time: 5-6 hours
Rumiñahui is a craggy, weathered volcano with three triangular summits. Most people attempt the central summit, Rumiñahui Central (4631 m), as there is a clearly demarcated trail to the top and no climbing is required. Due to its proximity to Cotopaxi, a slightly higher peak, it doesn't see as much foot traffic, which is perfectly alright with us.
Follow the trail through grasslands until it joins a gentle ridge. This will soon join onto a projecting spur Rumiñahui Central, but then diverts to the right and follows a gully to the top. Watch your footing - you'll be walking on steep scree. The views of Cotopaxi and the surrounding volcanoes are well worth it, though. It takes three-to-four hours to reach the summit, and two hours to get down.
El Corazón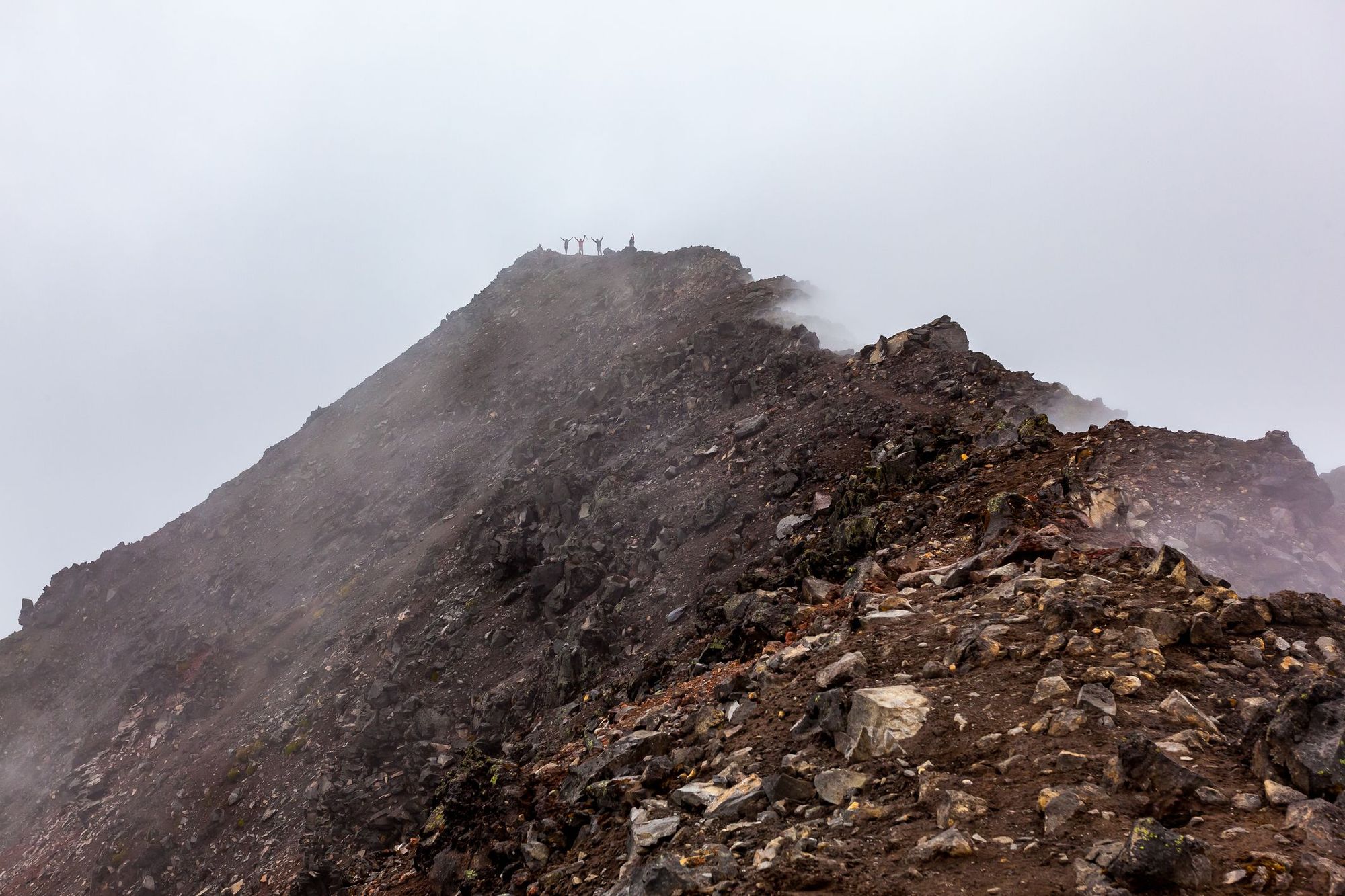 Elevation: 4,791m
Hiking Time: 6-7 hours
This extinct stratovolcano is a popular acclimatisation hike for climbing Cotopaxi. Despite the altitude it doesn't have snow on the summit year-round, and it's a relatively easy climb. The ascent will take you from three-to-four hours - you'll begin making your way through the páramo (high-altitude grasslands), which slope gently upwards.
The trail gets steeper as you reach the summit, with a small amount of scrambling to reach the top. Once there, stop to enjoy the view of the nearby Avenue of Volcanoes, including the perfectly conical Cotopaxi. The descent takes around three hours - don't rush it, as it's best to return to low altitudes gradually.
How to Climb Cotopaxi
You've done your training, you've acclimated to the high altitudes, and now it's time to climb. We'll reiterate what we said in the introduction - to undertake this trek, you need to be led by an experienced guide. For a start, it's a legal requirement. But when you're staring up at the icy summit, we reckon you'll be very glad of their expertise!
The climb takes two days. Be wary of any guide that offers to take you up and down the summit in a day - you'll want that first night to acclimatise at Jose Rivas Refuge, which functions as a base camp for the Cotopaxi ascent.
Day One - Cotopaxi Refuge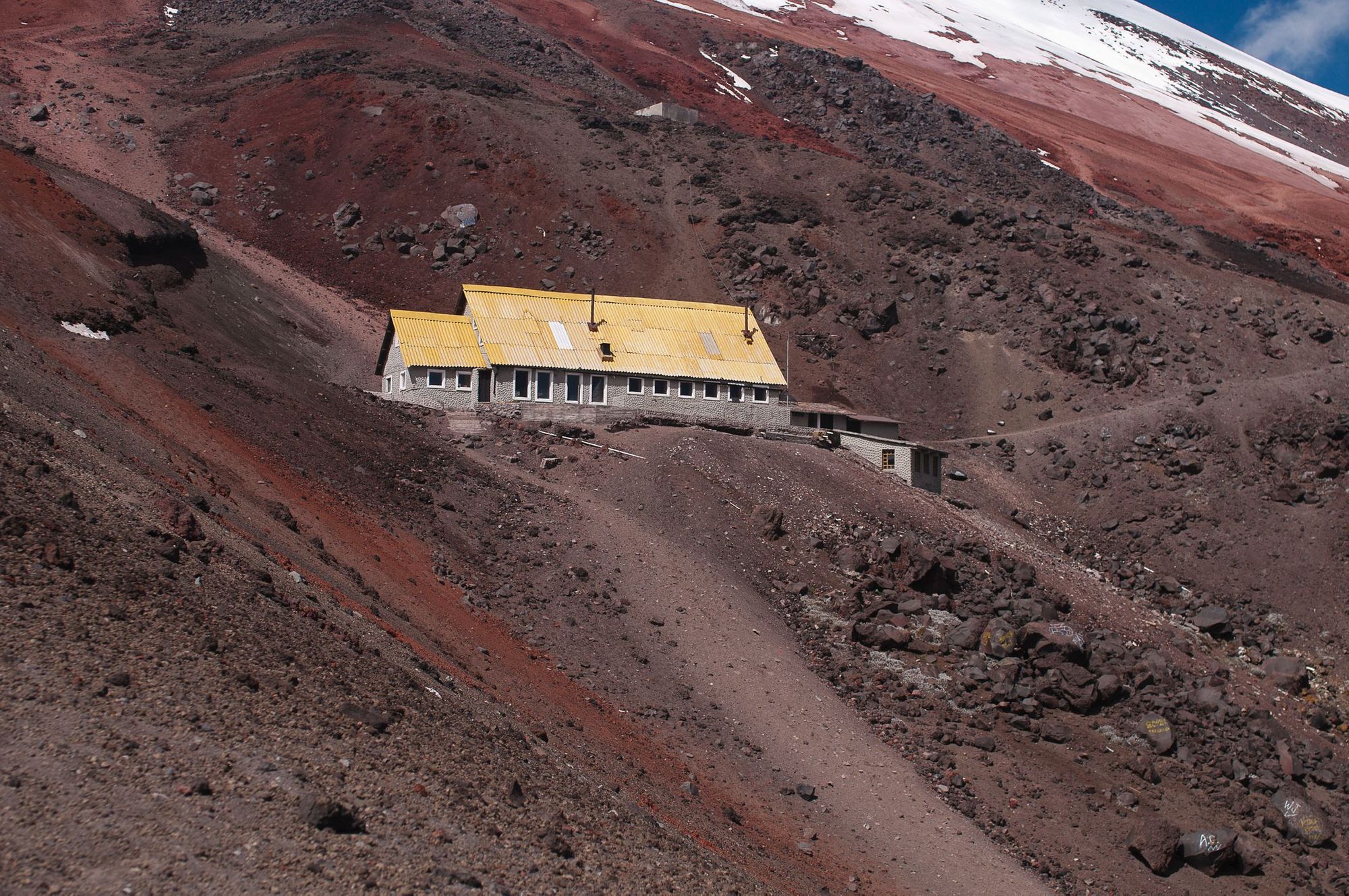 Elevation: 4,800m
Walking Time: 1- 2 hours
Today is a relatively easy walk from the car park up to Jose Rivas Refuge, which is located on the north face of Cotopaxi. As you climb up the burnt volcanic slopes, the elevation gain will be around 200 metres. Although it's only two kilometres to the hut, in poor conditions (such as heavy winds, driving snow or rain) it can take up to two hours.
Stop for lunch in the cosy Jose Rivas Refuge - it's recently been refurbished and is a cosy cafe-bunkhouse serving up hot chocolate, Ecuadorian potato soup and empanadas. It can get quite busy, as it's a popular mid-point in a day hike - not everyone forges onto the summit.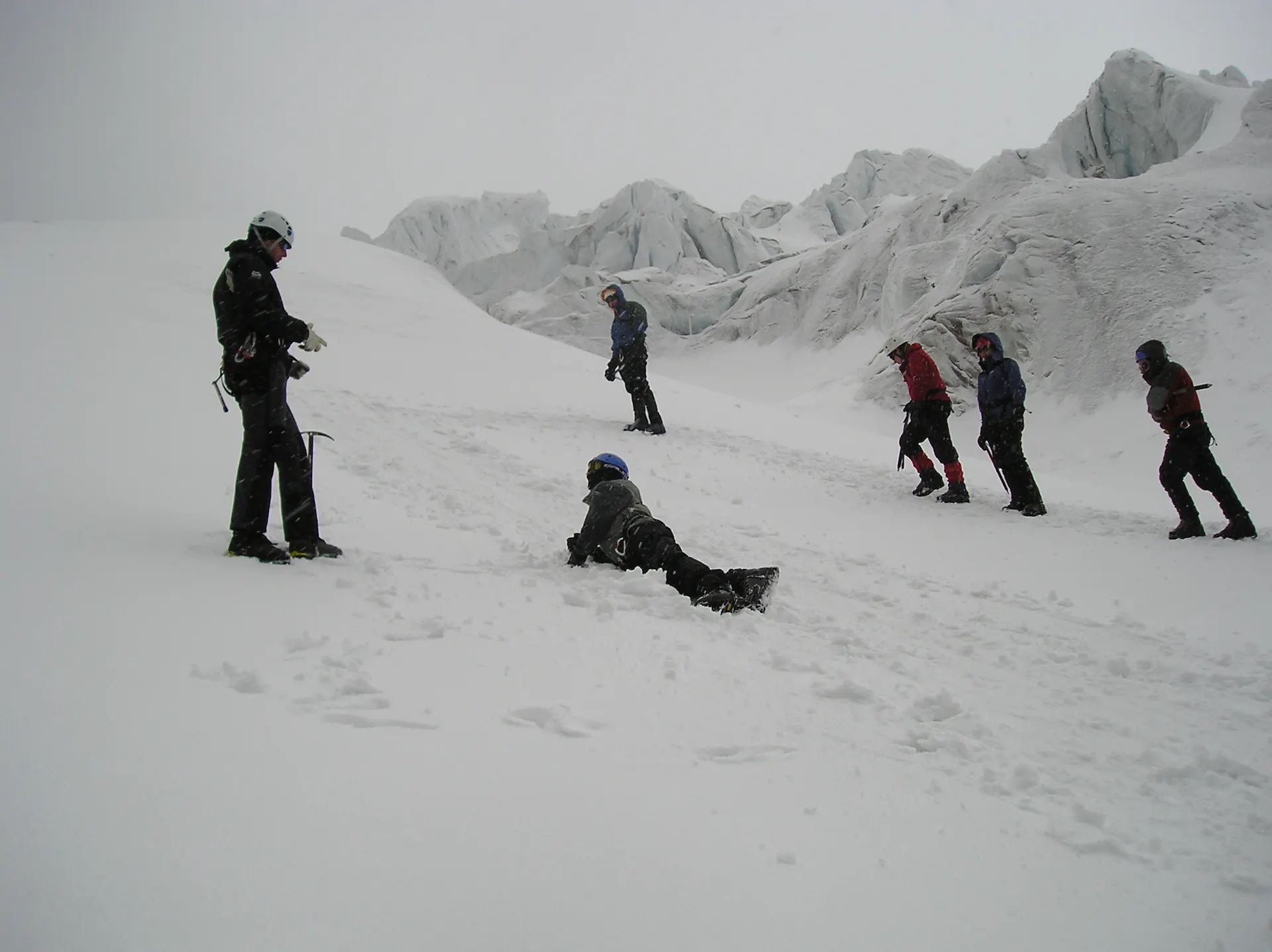 After lunch, chances are you'll head out again with your guide. They'll give you some advice on glacier hiking that will stand you in good stead for tomorrow's ascent. Then it's time for an early dinner and very early night - you'll be setting out for the summit at one in the morning.
Day Two - Cotopaxi Summit
Elevation: 5,897m
Walking Time: 6-8 hours
You'll be up shortly after midnight, and get ready for your climb up to the summit. When researching the climb, you might read contradictory information about the number of routes up to the summit, and which ones are open or closed. We asked Javier Herrera, the owner of Andean Face guiding company, to give us the lowdown.
"There is no one truth," he says. "When we climb Cotopaxi it is always done from the north side of the mountain. The normal route changes every month or even every week, as the glacier is always moving and changing. Crevasses open and close, we as guides need to avoid them finding the safer way up."
You'll trek for around 45 minutes across volcanic rock, in the pitch darkness, before you reach the beginning of the glacier. After that you'll begin travelling across it, crossing crevasses and snow bridges. After passing through a heavily crevassed area, you'll reach the final summit slope.
For the final ascent, you'll be climbing up a snow-covered slope, set at a 40-degree angle. This is the point where you need to draw on all your reserves, and (helped by your guides) put into practice everything you've learned this week. But it'll all be worth it when you reach the summit as sunrise breaks across the horizon. Take in the unrivalled views of the Andes, and peer into the huge crater, which is still emitting steam and gases. Then it's time to ascend back down the glacier, which will take from two to three hours.
What Gear do I Need to Climb Cotopaxi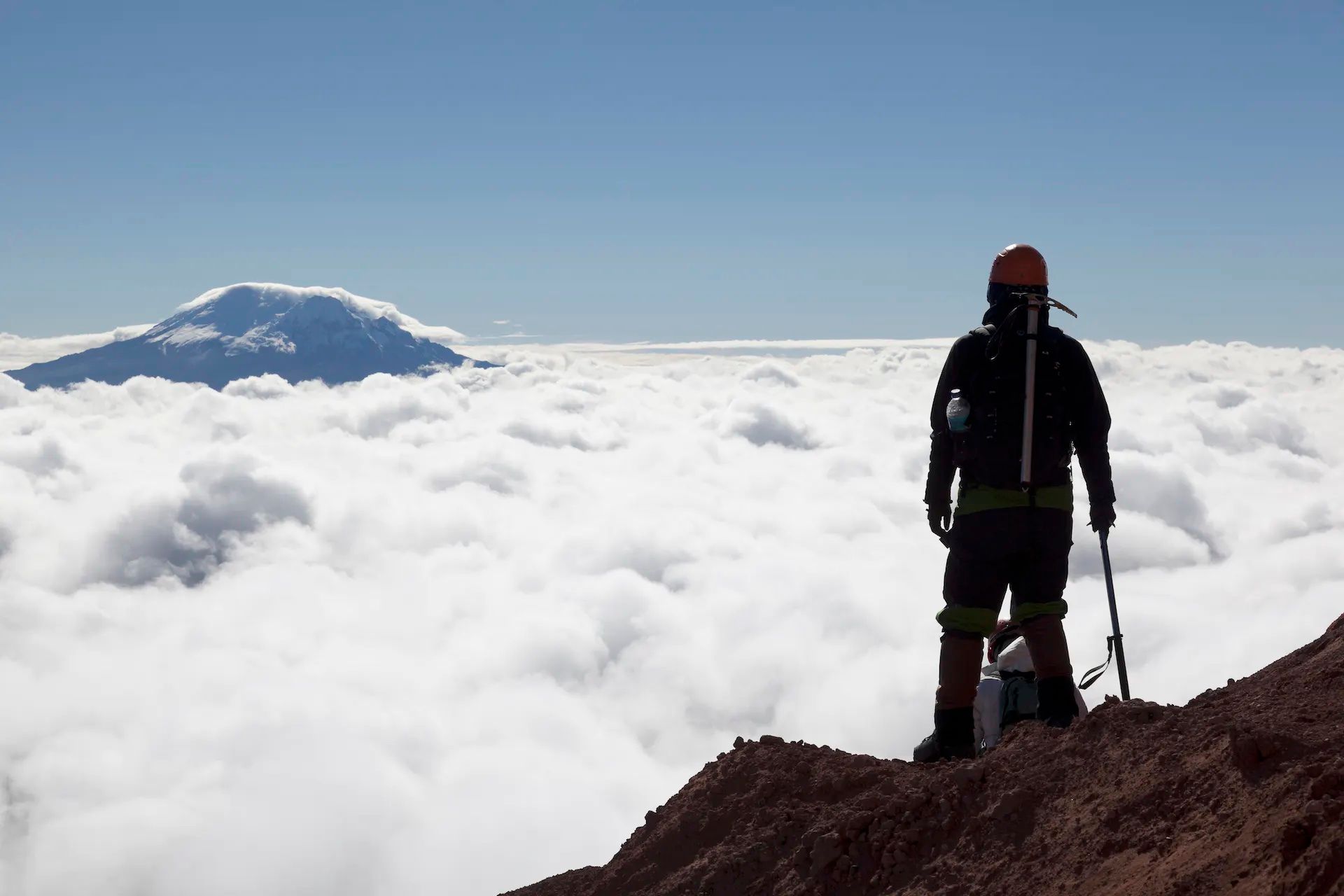 Most guide companies will provide the specialist climbing equipment you need to climb Cotopaxi, including crampons, ice axe, helmet, harness and ropes. Some will also provide tents, and others might even have sleeping bags and mattresses you can use - it's worth double-checking in advance. To ascend Cotopaxi, you'll need proper mountaineering boots. You should be able to hire some from your trek provider that are suitable for the terrain - if not, they'll give you some advice on where you can.
When packing, in general think warm, lightweight and waterproof. This includes a light down jacket, a waterproof outer shell, and worn-in walking boots. Gaiters and waterproof trousers are also useful, as are hiking leggings and merino base layers. You should also always pack high-factor sunscreen and ski goggles or sunglasses - the snow reflects the glow of the sun, so you can get burnt when you're least expecting it!
This is not exhaustive - your trek company should also provide you with a kit list for the ascent. If it's all starting to add up, don't worry - companies such as Rab provide affordable gear rental that helps you cut trip costs.
Feeling inspired? Then check out our Trek Ecuador's Avenue of Volcanoes to Cotopaxi's Summit adventure, and our other volcano treks.