Bikepacking in the UK has grown hugely in popularity over the last few years. But wait - what actually is bikepacking? It's not quite long distance cycling or cycle touring. Well, it could be too, but the emphasis is more on exploration and freedom and off-road, not distance.
Described as the synthesis of all terrain cycling and self-supported backpacking, all you need is an off-road bike, a bag and a sense of adventure to get started. And where better to get started than on your home turf? Luckily, as the UK bikepacking scene has grown, so have the available bikepacking routes. Sure you can ride on any bridleway or road that will let you, but it's often more fun to take an adventure challenge that's been pre-set or waymarked for your convenience.
Here are six of the best bikepacking routes in the UK that make us want to ditch our laptop, grab a bicycle and cycle into the sunset. Each have some element of off-road, but aren't always exclusively off-road. There's a variety of difficulties too from mountain biker to beginner.
1. King Alfred's Way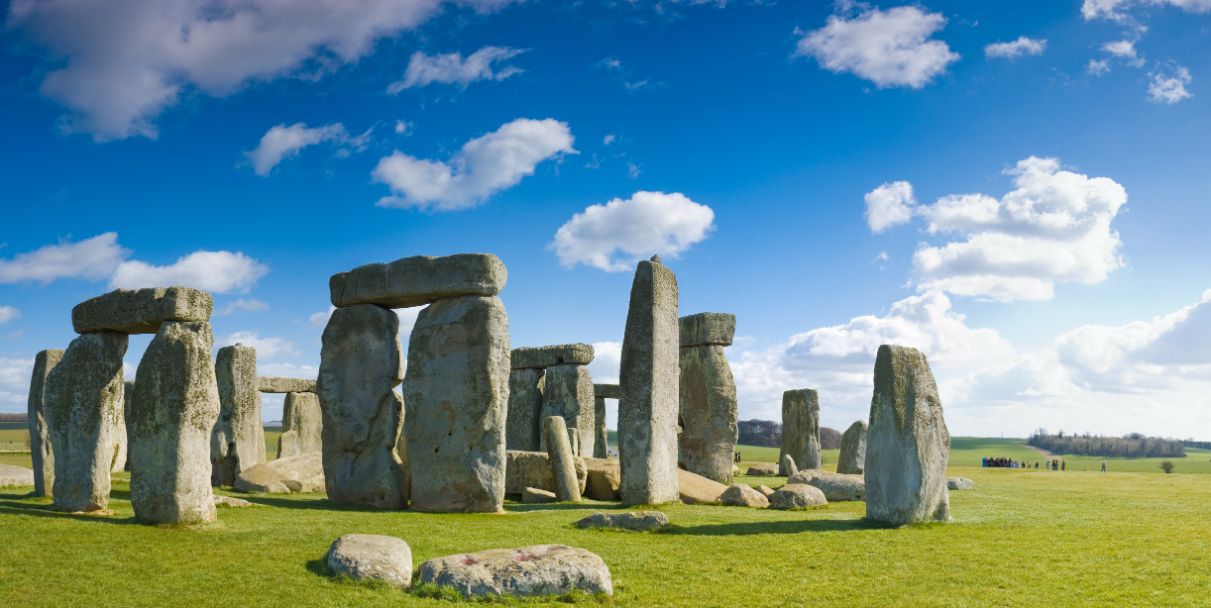 Distance: 350km
Ascent: 8600m
Start / End point: Winchester
Opened in 2020, King Alfred's Way is a 350 kilometre bikepacking route in Hampshire and Wiltshire. The route is circular, starting and ending in Winchester where the eponymous King Alfred is buried. King Alfred ruled Wessex, a kingdom within what is now England, in the 9th Century. As well as being unfortunately famous for burning the cakes, he defended Wessex against the Vikings and promoted education - pretty uncommon in the 800s!
King Alfred's Way is a mixture of woodland trails, canal towpaths, gravel and sandy dirt tracks, plus a few rural lanes. It takes in monuments like Stonehenge, Roman roads and hill forts - plus plenty of cathedrals. Although you can take on the circuit either way, the route was planned to be done clockwise. If you fancy nicer ascents and generally less headwind, that's the recommended direction. But we know that won't stop some of you being widdershins. The route isn't signposted explicitly, but follows sections of several existing trails that are waymarked, like the South Downs Way. You can get a full route description and GPS trace from Cycling UK.
How many stages you do it in will depend on how fast and far you'd like to cycle in a day - plus how much sightseeing you do. But here's a sample itinerary with rough distances:
Winchester to Tilshead (75km)
Tilshead to the Ridgeway (80km)
The Ridgeway to Riseley (60km)
Riseley to Liphook (75km)
Liphook to Winchester (70km)
2. The Pennine Bridleway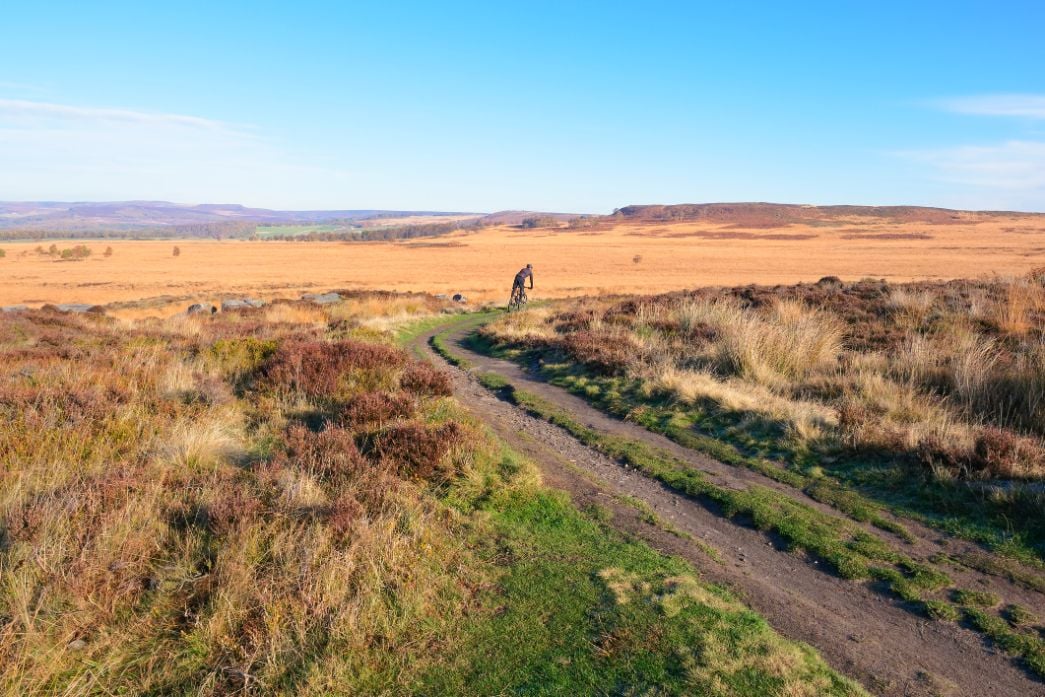 Distance: 330km
Ascent: 6000m
Start / End point: Wirkstone in Derbyshire to Kirkby Steven in Cumbria
Many people turn to the Lake District when it's time to go explore the mountains. Which is a good thing. There's plenty there - but the Peak District is also beautiful. There's amazing gravel bike routes, plus plenty for mountain bikers.
Now onto the recommendation. The Pennine Bridleway is a 330 kilometre National Trail that runs roughly south to north along the Pennines. So yes, expect hills. The trail passes through Derbyshire, Yorkshire and into Cumbria - taking in part of the Peak District, Yorkshire Dales and Forest of Bowland AONB. It was originally designed for horseriders but is great for bikepackers and backpackers alike. Although, hikers tend to do the Pennine Way instead.
The route consists of small rural roads, stoney tracks, flagstone paths and ancient trails used by packhorses and drovers. It is very well waymarked but that's no excuse not to take some backup navigation. Expect to have less than perfect weather (you're crossing the Pennines after all) and prepare accordingly. An outline itinerary might look something like this:
Wirkstone to Hayfield (60km)
Hayfield to Hebden Bridge (75km)
Hebden Bridge to Earby (50km)
Earby to Clapham (55km)
Clapham to Kirkby Steven (60km)
3. The Greater Ridgeway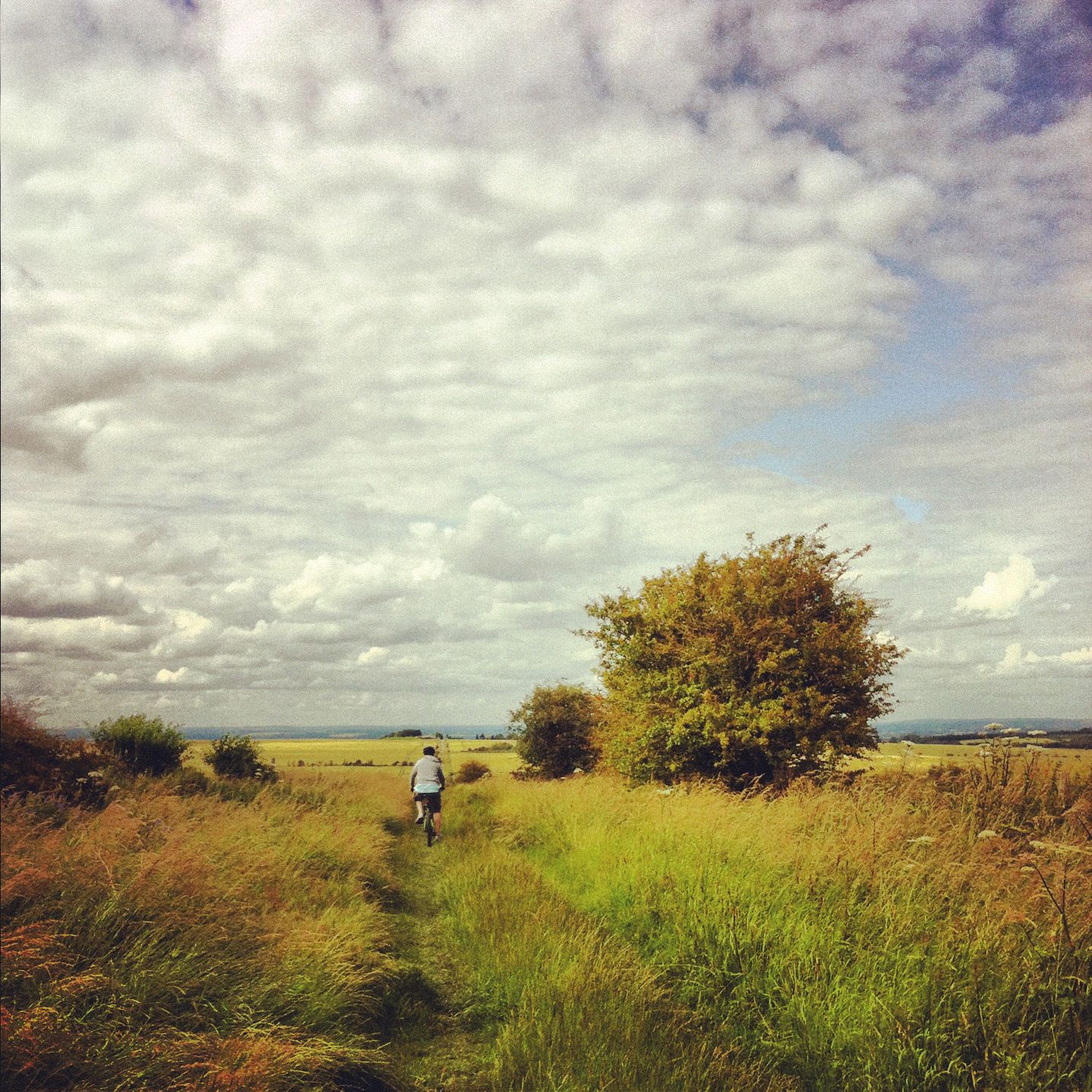 Distance: 640km
Ascent: 7500m
Start / End point: Lyme Regis, Dorset to Hunstanton, Norfolk
The Greater Ridgeway is a combination of bikepacking routes, all linked together and tied up with a muddy bow. This 640 kilometre route takes you from Dorset's Jurassic Coast to the top of Norfolk - from the English Channel to the North Sea. It is made by connecting the Wessex Ridgeway, the Ridgeway, the Icknield Way and the Peddars Way forming a nice diagonal sweep across the country.
The Ridgeway is often called Britain's oldest road and was used by prehistoric travellers. You'll pass the giant hillside horse of Uffington and the Cerne Giant, both etched into the chalky earth over a thousand years ago. There will be gravel trails and rolling countryside to enjoy as you make your way to the sea.
Here's a sample route, to be done over a fortnight, with some shorter days mixed in to allow for sightseeing and relaxing.
Lyme Regis to Up Cerne (60km)
Up Cerne to Warminster (85km)
Warminster to Avebury (65km)
Avebury to Uffington White Horse (37km)
Uffington White Horse to Goring-on-Thames (35km)
Goring-on-Thames to Chinnor (30km)
Chinnor to Dunstable (66km)
Dunstable to Great Chesterford (87km)
Great Chesterford to Knettishall Heath (85km)
Knettishall Heath to Swaffham (40km)
Swaffham to Hunstanton (46km)
4. The Cairngorms Loop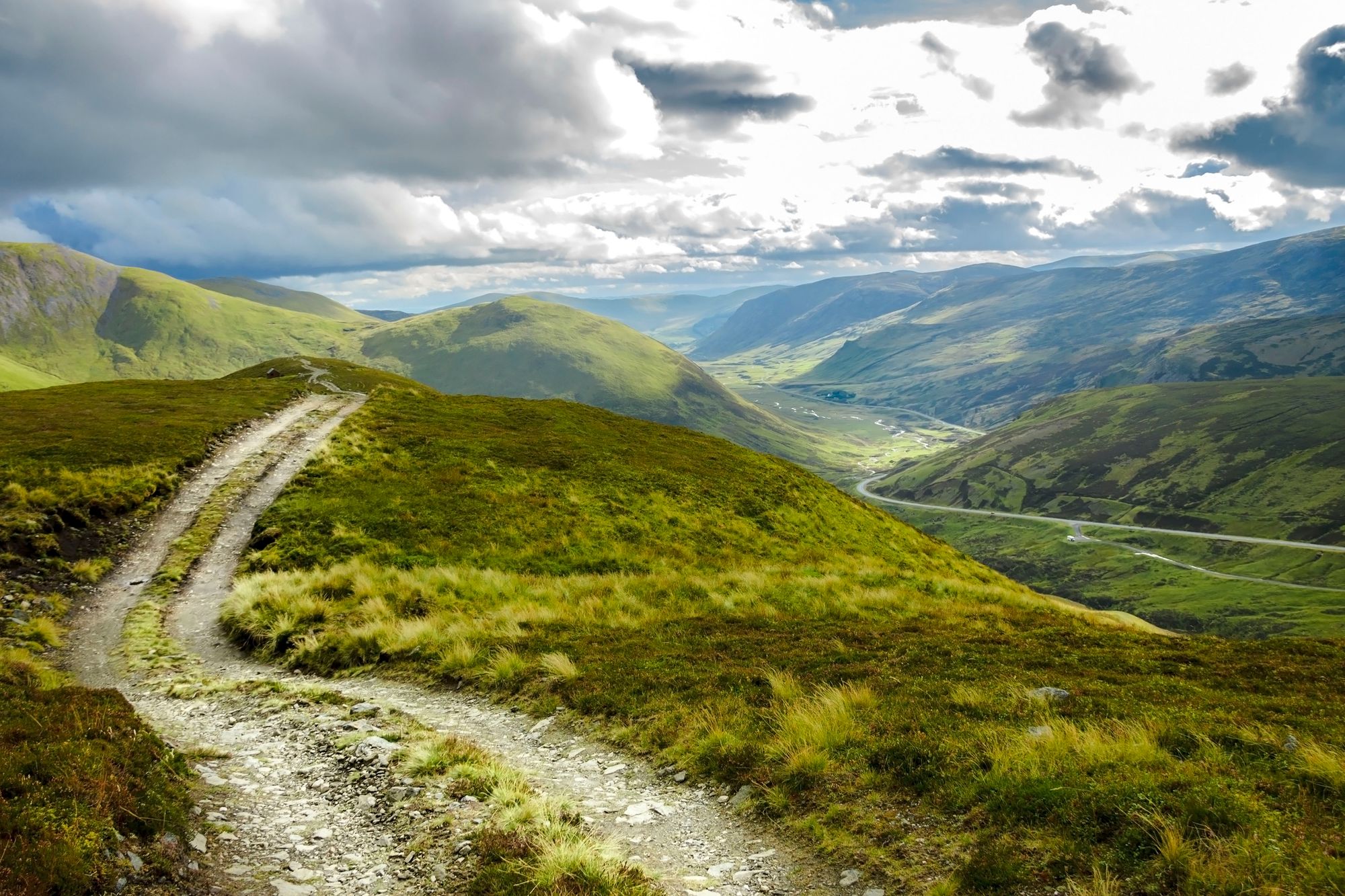 Distance: 300km
Ascent: 3650m
Start / End point: Blair Atholl, Perthshire
The Cairngorms Loop is a serious bikepacking undertaking that takes in some of the highlights of Cairngorm National Park. Some people ride it as a time trial (aka as fast as you can) but we reckon it would make a pretty adventurous trip whichever speed you go. The route makes a circuit, well two actually, around the main Cairngorm massif. The outer loop is more like a Tour du Cairngorms and the inner loop, added on in the middle, takes you deeper into the mountains from Glenmore before joining back up with the original trail. We guess calling it the Cairngorms Loop the Loop wouldn't sound grisly enough.
And it is a grisly route. You'll be on dirt roads and making singletrack descents - so watch out, some mountain biking skill is needed. You might also be expected to get off and push sometimes. Never mind the fact that the inner loop is remote enough that you have to be able to fend for yourself in a mountainous environment. There are bothies and towns to stay in along the way, so you can sleep in a tent or stretch to BnBs if your itinerary allows. Here is a six day example, but definitely make note of the ascent in each section and adjust accordingly:
Blair Atholl to Drake's Bothy (70km)
Drake's Bothy to Bob Scott's Bothy (40km)
Bob Scott's Bothy to Carn a'Chnuic (73km)
Carn a'Chnuic to Braemar (60km)
Braemar to Blair Atholl (60km)
5. Great North Trail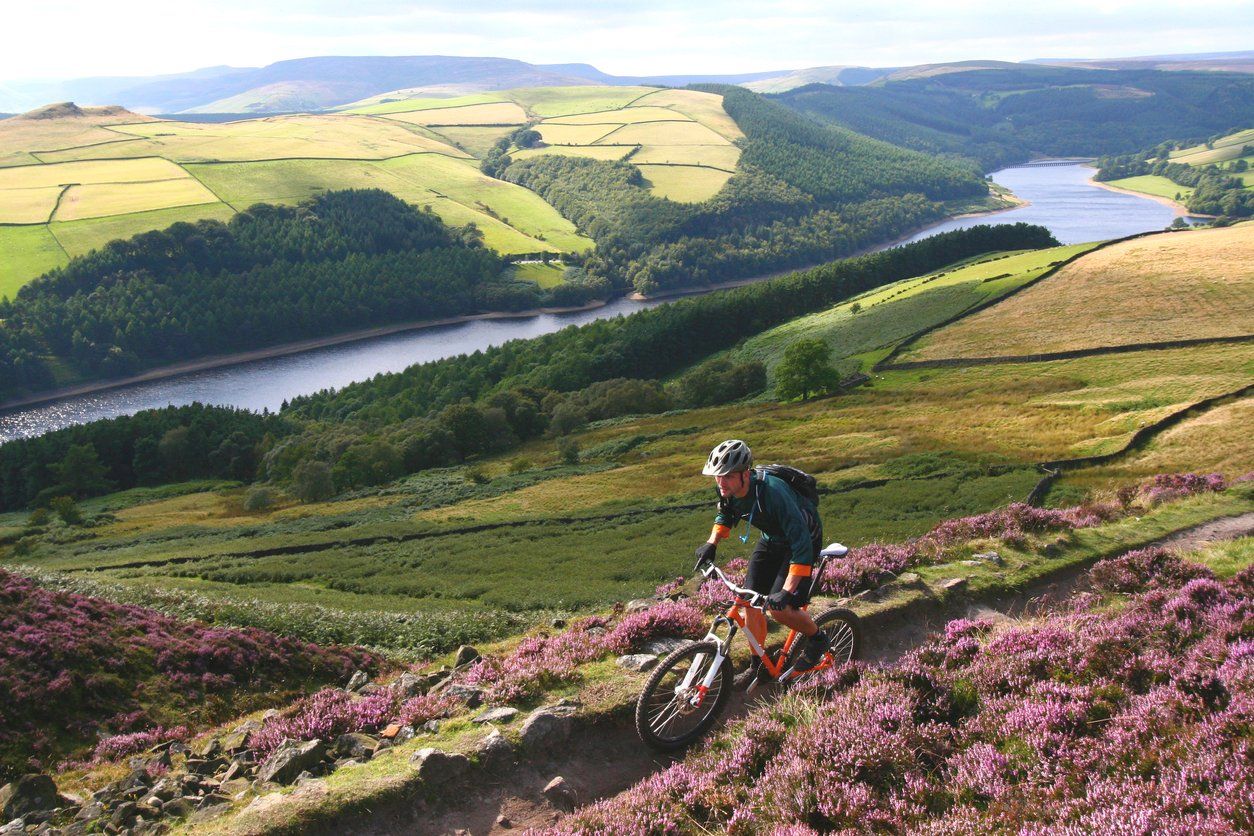 Distance: 1328km
Ascent: 18000m
Start / End point: Wirksworth, Cerbyshire to Cape Wrath or John O'Groats
Well this is a big one! The Great North Trail is a 1300 kilometre off road bikepacking route from the Peak District to the tip of Scotland. Most people would go for Cape Wrath, but John O'Groats is an alternative finish point without having to worry about MoD access. Better still, you can start from a train station.
The Great North Trail is about as fully off-road as you can get on an extended bikepacking adventure in the UK - certainly in Northern England. It was created with the popularity of Land's End to John O'Groats cycling in mind, but an off-road alternative. Plus you'll be able to wild camp legally once you cross the border into Scotland. The route covers varied terrain and uses the mountain bike grading system for each section, so you know how technical and remote the trail will be.
This is a long old route and not something to rush unless you associate adventure with pain... I mean, we won't judge, but we reckon this is one worth taking the time over. A sample itinerary to Cape Wrath might look something like this:
Wirksworth to Hadfield (75km)
Hadfield to Hebden Bridge (60km)
Hebden Bridge to Austwick (85km)
Austwick to Kirkby Steven (60km)
Kirkby Steven to Haltwhistle (90km)
Haltwhistle to Kielder (60km)
Kielder to Innerliethen (90km)
Innerleither to Edinburgh (70km)
Edinburgh to Milngavie (95km)
Milngavie to Callander (80km)
Callander to Bridge of Gaur (95km)
Bridge of Gaur to Fort Augustus (100km)
Fort Augustus to Hydro Bothy (65km)
Hydro Bothy to Lairg (90km)
Lairg to Loch Merkland (55km)
Loch Merkland to Cape Wrath (80km)
6. Trans Cambrian Way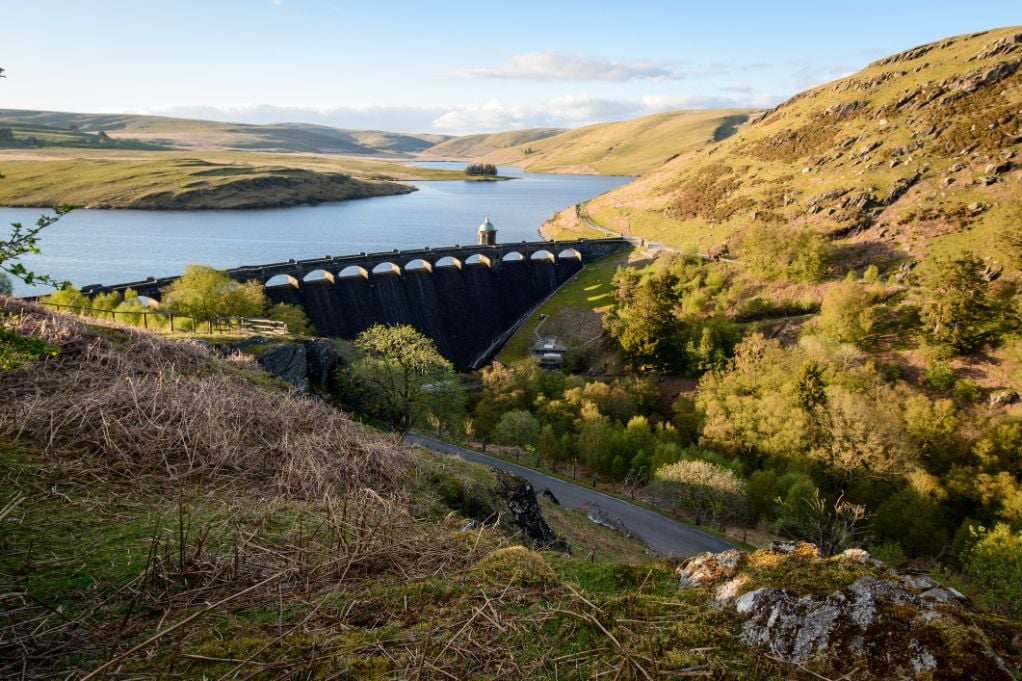 Distance: 175km
Ascent: 3500m
Start / End point: Knighton, Powys to Machynlleth, Powys
The Trans Cambrian Way is a 175 kilometre bikepacking route across Wales, usually cycled from the English border to the sea. Although don't let that trick you into thinking it's all downhill. You'll be cycling across Mid Wales and over the Cambrian Mountains, neither of which are known for their flatness.
The Cambrians are one of the oldest mountain ranges in Europe. Expect to encounter green hillsides, forest tracks and a few rivers to ford. If you need to pick and choose sections, the Elan Valley with its grand dam and reservoir is particularly pretty. Wales does also have a reputation for being rather wet most of the year. But, if all that sounds like your sort of challenge, here's a potential three day adventure itinerary.
Knighton to the Elan Valley (57km)
Elan Valley to Nant Rhys Bothy (58km)
Nant Rhys Bothy to Dyfi Junction (at the end of the estuary below Machynlleth, 60km)
Ready to get in on the bikepacking action? Take a look at our remote rides around the world.