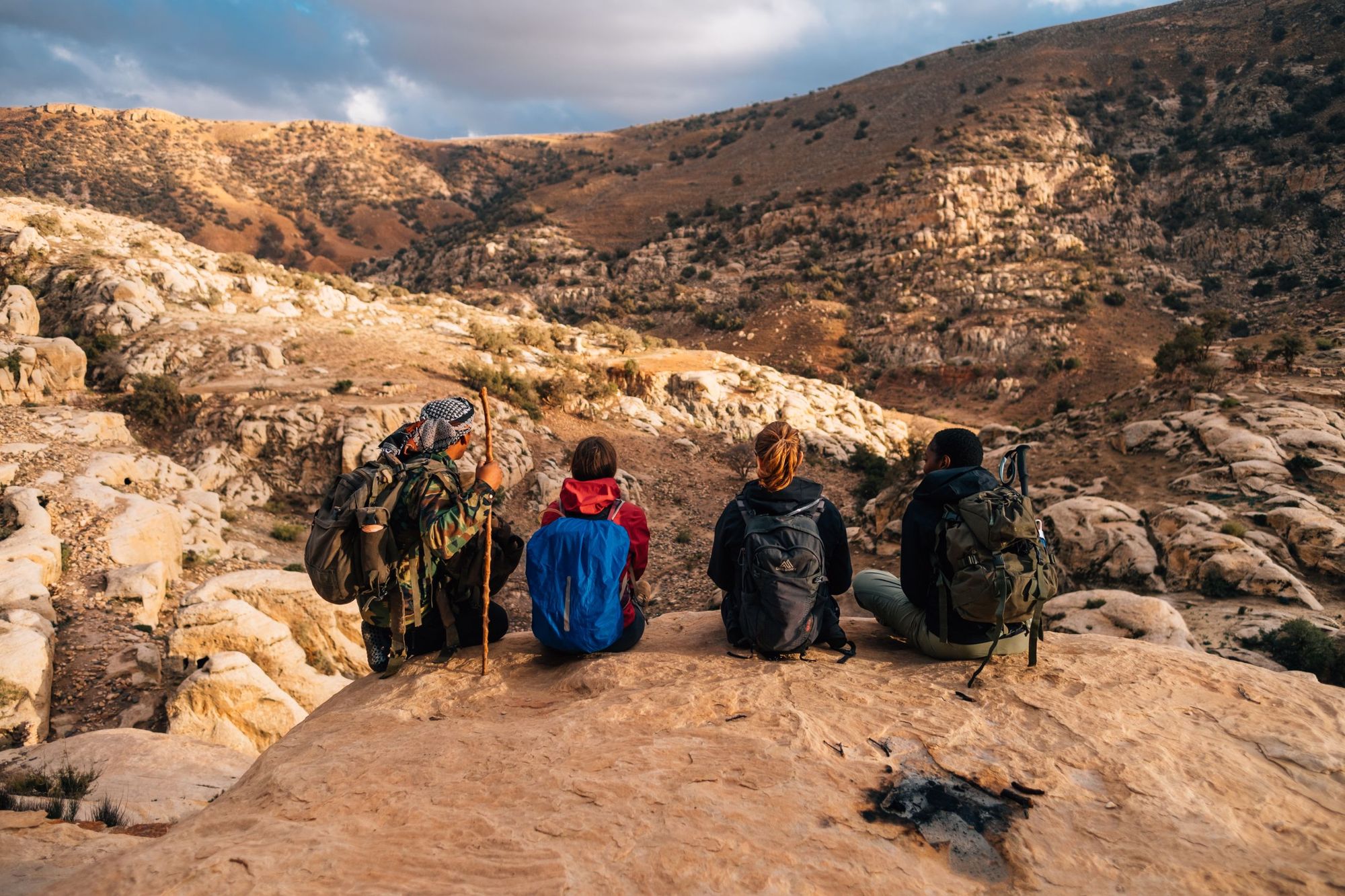 Guides and support staff are the unsung heroes of the adventure world. Perhaps you've just climbed Kilimanjaro, and you're filled with admiration for how the porters have carried your gear, food and camping equipment for days on end. Or you've summited Mount Toubkal in winter, and your guide's relentless positivity helped you carry on through the snow and darkness to the top. Or maybe you've had a delicious breakfast at one of Cuba's Casas Particulares. Either way, you've received some excellent service, and you'd like to leave a tip.
But sometimes, tipping etiquette can feel like a bit of a minefield. You don't want to give too little, and appear ungenerous or ungrateful. There are some countries, such as China, where tipping isn't part of the culture, and others, like India, where it's often expected.
Then there's the etiquette behind giving tips. On a trek, do you pay each team member individually? Do you pay the support staff the same as the lead guide? If you're travelling in a group, do you tip together or separately? And how do you give the tip - overtly, or discreetly?
In this article, we'll be discussing tipping etiquette around the world. We'll be discussing how much to tip your guides and other support staff on small group adventures in different countries. We'll also discuss how much to tip in restaurants, hotels and taxis. However, it is worth noting that these are all suggestions, not rules. At the end of the day, it's up to you if you'd like to tip or not, and to decide how much you want to give depending on the quality of the service you received.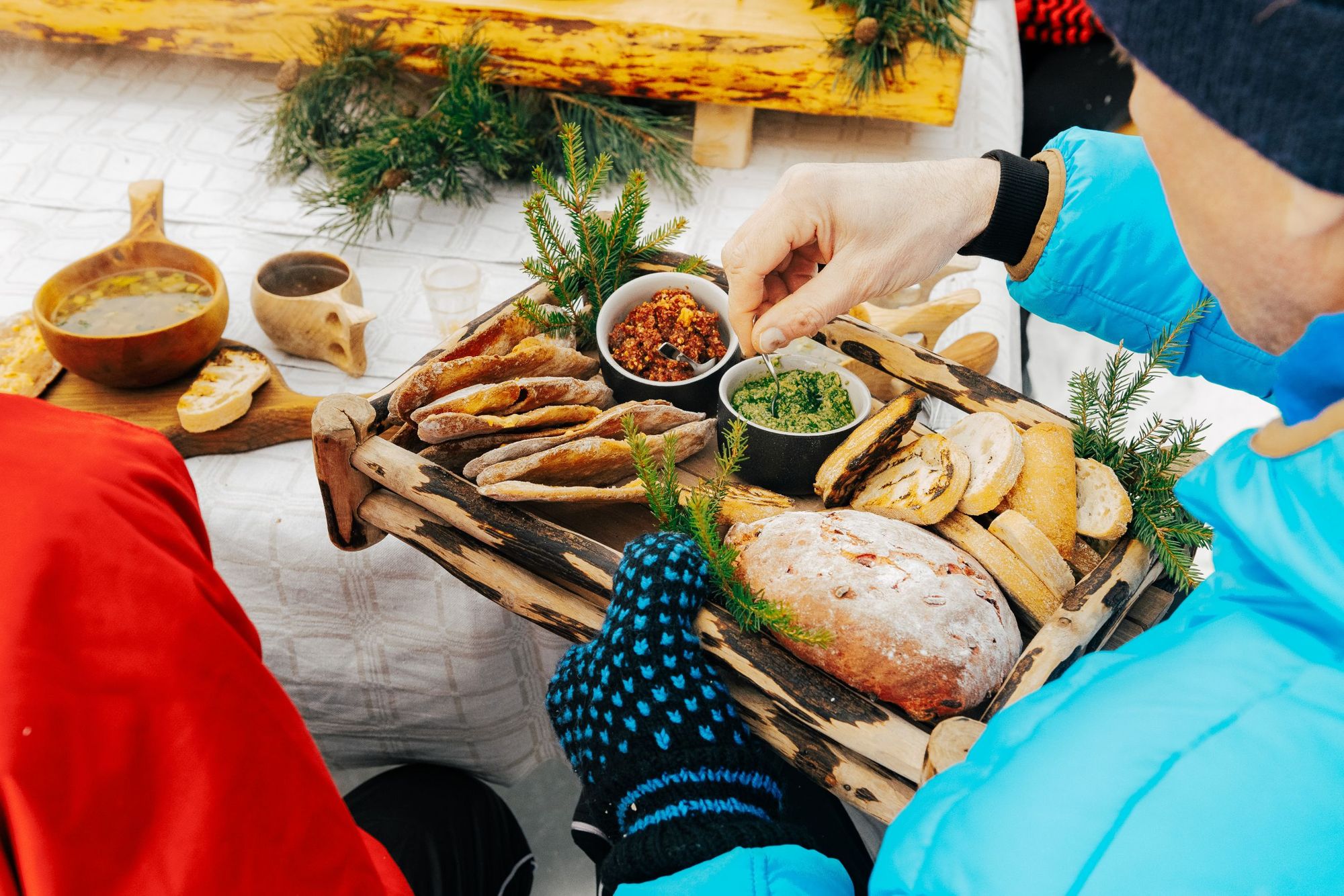 A (Very Brief) History of Tipping
According to Tipping: an American History of Gratuities by Kerry Segrave, western tipping originated in Medieval England, as a way of aristocratic classes giving money to those lower down the hierarchy. A feudal lord might toss a few coins to his serfs after harvest; in Tudor times, people visiting private homes were required to give a sum of money (known as a 'vail') to be shared among their host's servants.
The custom soon spread to restaurants and inns, where it was often given in advance to gain quicker service - it's rumoured that the word 'tip' comes from a coffee house where 'To Insure Promptitude'  was written on the coin bowl. But tipping isn't just restricted to the UK - it happens in countries across the world.
"In many foreign countries, words for "tip" are associated with drinking, because in many countries the tip began as a gratuity to enable the tippee to buy himself a drink," Segrave writes. "The Spanish "propina" is from "propinar," meaning invite to drink; Russia's "nachai" is the equivalent of "for tea;" and the Chinese "cumshaw" is "tea money".
In contemporary society, tipping is still common within the service industry, particularly in restaurants - it's considered a show of appreciation for good service.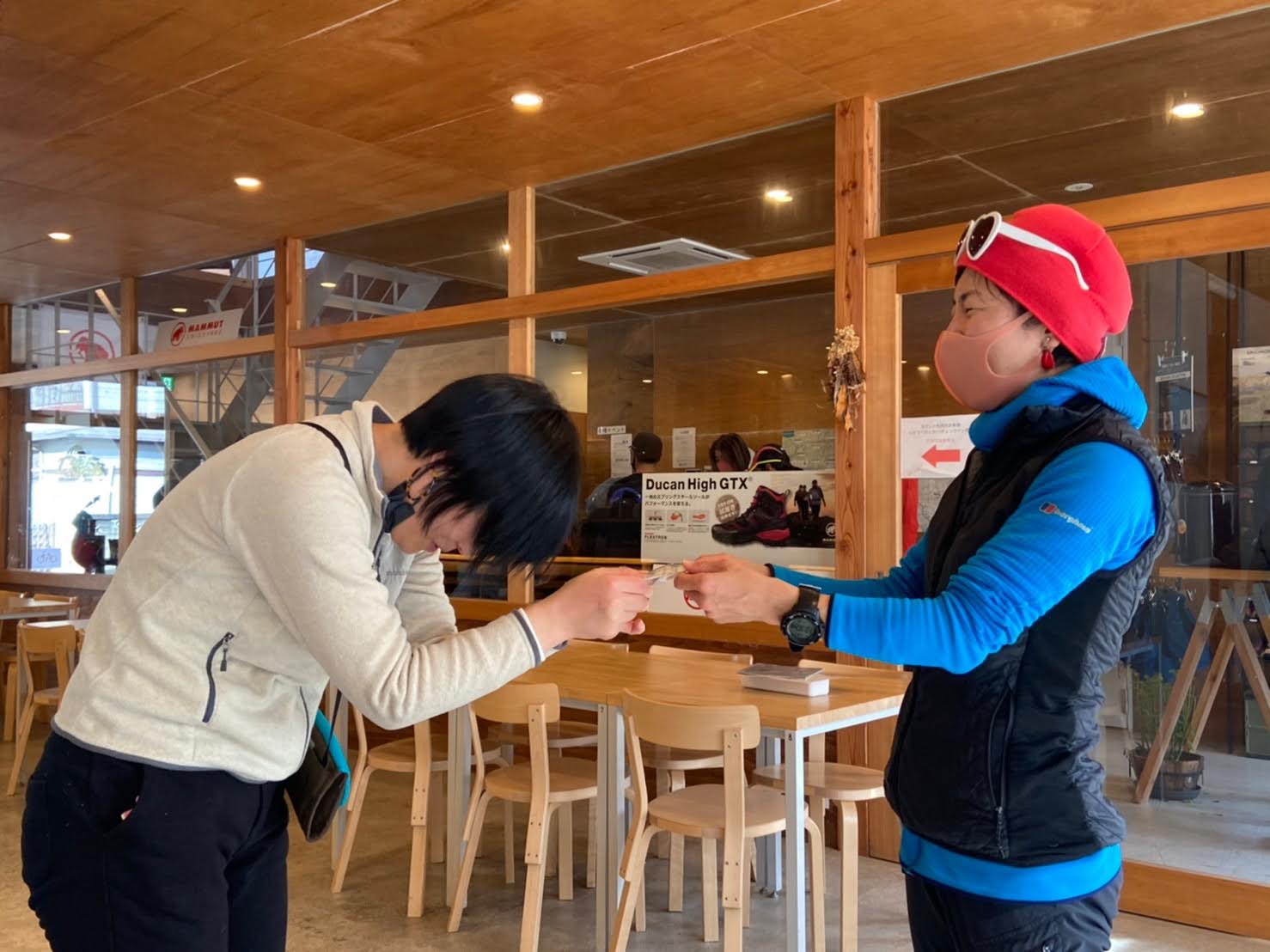 Tips on Tipping Around the World
There are some countries where tipping is widespread, and others where it isn't part of the culture. In Japan, especially, providing excellent service is part of the country's omotenashi culture, which is given with no strings attached - service workers will often refuse a tip when offered, as it suggests they only worked hard to receive money.
Tipping culture is particularly prevalent in countries where wages are low, and many workers rely on tips for subsistence. In the United States, it's common to give a gratuity of 15-20% at a restaurant - employers are only required to pay an hourly wage of $2.13 to tipped employees (providing tips make up the minimum combined wage rate of $7.25/£5.65).
On a trip through India, it's customary to tip taxi drivers, hotel workers, masseurs, toilet attendants and more - 90% of the country's working population earns less than 25,000 rupees per month (around $305/£237). In high end hotels and restaurants, however, a service charge will be automatically added to your bill. This is the same in many European countries - you won't be expected to give any extra gratuity on top of the 10% service charge.
Make sure you research where, and how much, to tip in the country you're visiting. We'd also recommend carrying cash with you (notes in small denominations) so you aren't short of a tip. The Bradt reference book Tips on Tipping: A Global Guide to Gratuity is an invaluable resource for the traveller, offering suggestions for amounts to tip at hotels, restaurants, in taxis and more.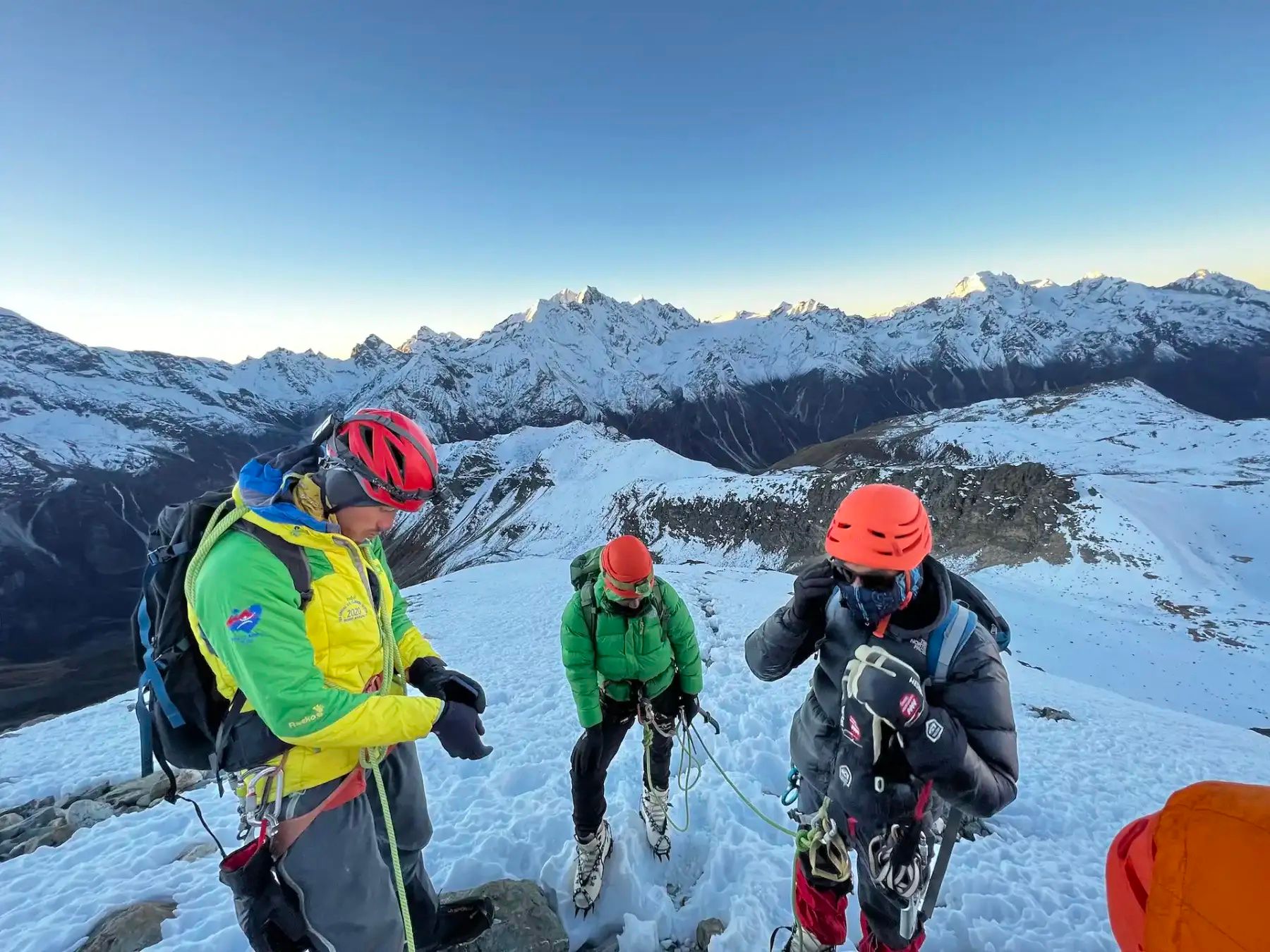 Tour Guide Tips: The Basics
While there's a lot of resources available on how much to tip at restaurants and hotels, there's far less information on how much to tip guides, porters and other support staff on an adventure holiday. A good rule of thumb is to give a tip of 5%-10% if you have just one guide, or 10%-20% of the trip cost if you're dividing the tip up amongst multiple team members (such as guides, porters and other support staff).
We spoke to local hosts around the world to get their insight into whether tipping is actively encouraged, and if so, how much. Their suggested daily amounts have been collated into this handy spreadsheet, which covers tip guidelines for the Americas, Asia and Africa (where there is often an expectation for tipping in return for good service). Use the toggles at the bottom to scroll through the different amounts.
A disclaimer: the amounts listed in the table above are recommendations from local trip hosts, and based upon the cost of living within each country. Variation in amounts is not intended to reflect that we value one trip over another. We also don't intend to suggest that there you shouldn't give a tip in a country where it isn't expected - in general, tips are always appreciated.
How Much Should I Tip My Tour Guide in Europe?
Tipping your guide in Europe isn't necessarily expected, the Scandinavian countries in particular. However, tips for good service are always appreciated; we'd recommend tipping your guide between 5% to 10% of the trip total.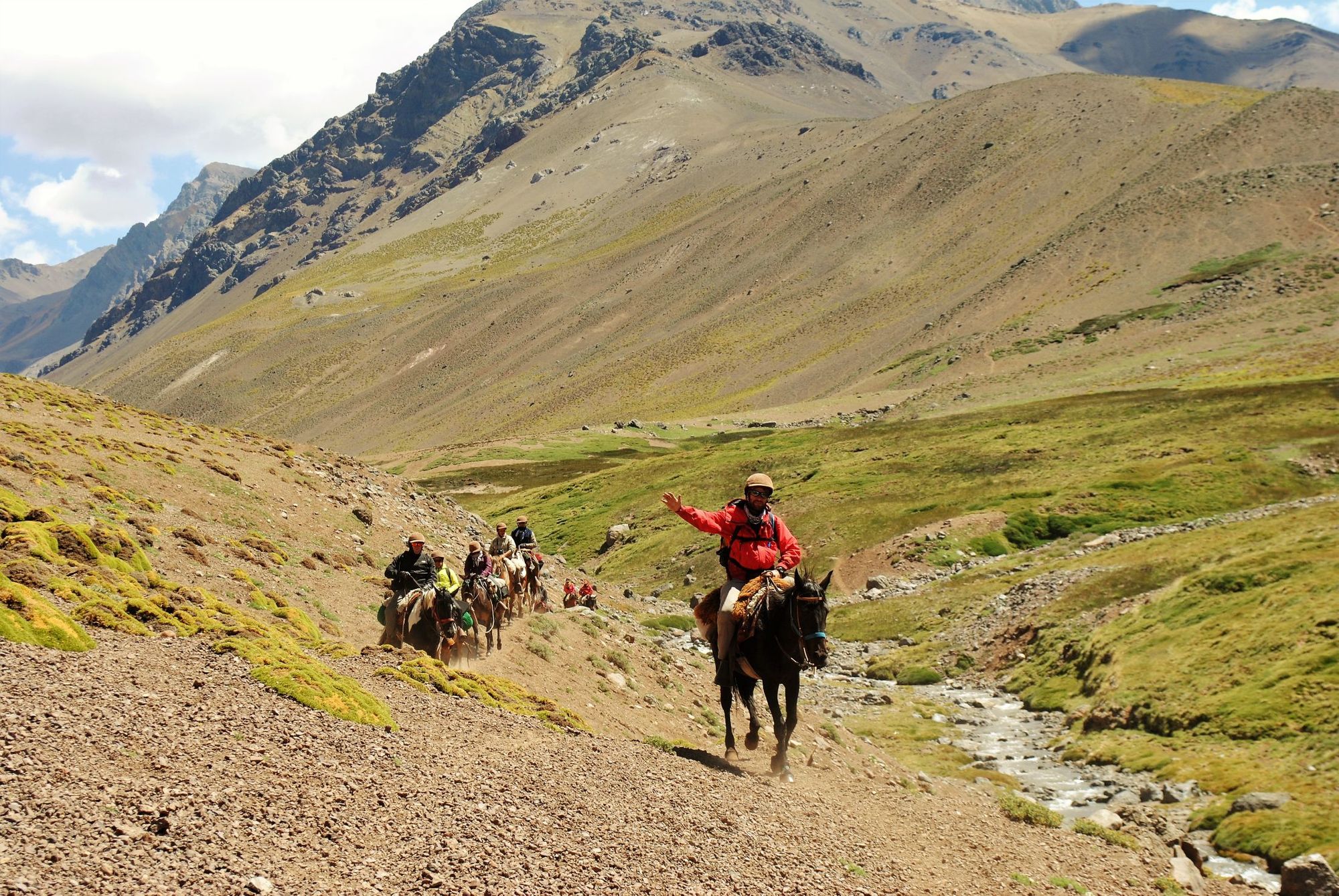 How Much Should I Tip My Tour Guide in South America?
There is an expectation to tip for good service in South America. As a general rule, budget around $5-10/£4-8 per day for your guide, and $3-5/£2-4 for support staff, such as porters or muleteers.
How Much Should I Tip My Tour Guide in North America
North America has a tipping culture - there is an expectation for tips for good service. However, your guides won't expect to receive tips of the same level as in a restaurant (where a 20% gratuity is the norm). Our Canadian host recommends tipping around $10/£8 per person per day.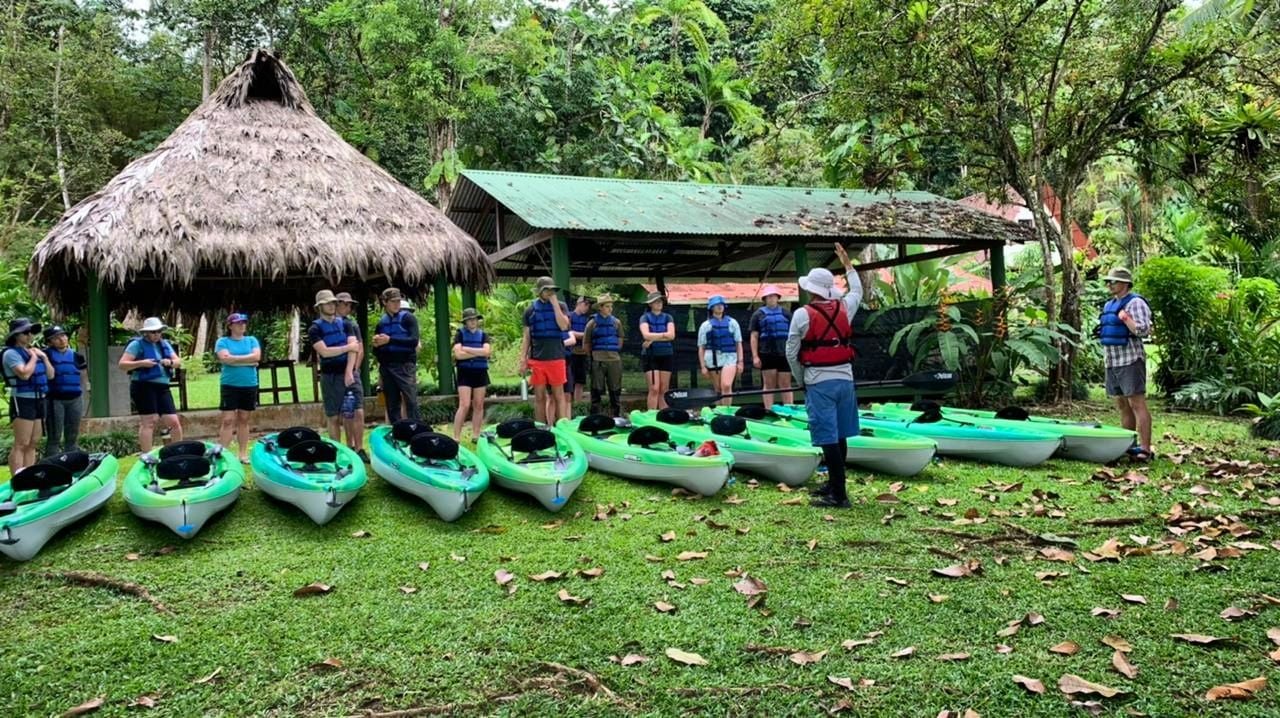 How Much Should I Tip My Tour Guide in Central America
In Central American countries, tipping shouldn't be considered compulsory - it's at your discretion. Should you want to tip, around $3-5/£2-4 dollars a guide is recommended. However, if you're doing more specialised mountain hikes, you might like to tip your lead guide up to $10/£8 a day.
How Much Should I Tip My Tour Guide in Africa?
In Africa, tipping is expected for good service, but amounts vary according to the country and activity. In Rwanda, for example, the recommended daily tip for a porter is around $2/£1.50, but it's $70/£54 for a safari driver in Tanzania (split between all occupants of the vehicle).
If you're climbing Mount Kilimanjaro or Mount Kenya, it would be bad form not to tip - porters, especially, work incredibly hard to transport your gear to high altitudes. Industry standards recommend that you give tips of $20-30/£15-23 per day to your lead guide, $10-15/£8-12 for your cook, $15-25/£12-20 for an assistant guide, $8-15/£6-12 for a porter (depending on whether they have additional duties such as servicing the toilet tent, or accompany you all the way to the summit). Our local host suggests budgeting around $400/£311 in total for tips on your Kili trek.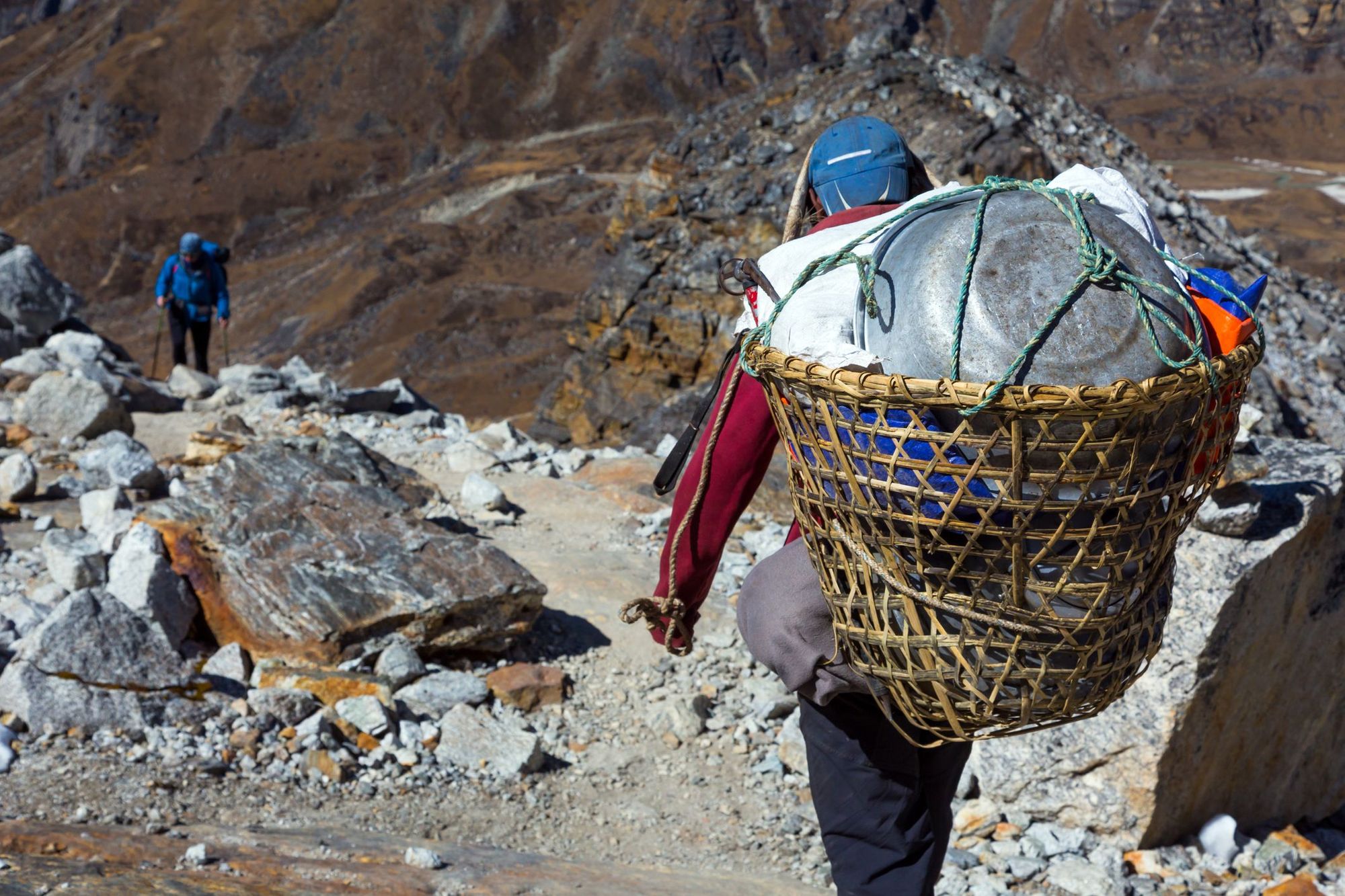 How Much Should I Tip My Tour Guide in Asia?
Tipping culture varies across Asia. In countries such as Thailand and Indonesia, it's not expected - in Thailand, giving very small notes that are dirty or ripped is considered insulting. In Indonesia, small gifts (especially those from your home country) are appreciated. In the Caucasus region, tipping isn't customary. In Japan, tipping is often considered impolite, but tipping a tour guide is one notable exception - our local host recommends tipping them between $4-$7/£3-5.50 per day.
There are plenty of other Asian countries where there is an expectation to tip for good service, including Jordan, Sri Lanka and India. When mountain climbing in Nepal, it is customary to tip guides and porters. Our local host recommends giving around $10/£8 per day, which the lead guide will then divide up around the team.
How Much Should I Tip My Tour Guide in Oceania?
In Australia, New Zealand, and the South Pacific islands, there hasn't historically been much of a tipping culture. However, tour guides will be happy to accept a small tip (we'd suggest between 5% - 10% of the trip total).
How to Tip My Tour Guide
In our opinion, one of the most important requirements when tipping after an adventure holiday is to make sure that none of the team feel left out. When climbing a mountain, for example, you'll likely have support staff such as porters and cooks, who have also provided you with a service.
Our tipping guidelines in the sections above will give you an idea of how much to give to each individual, but you can also use your discretion. In general, guides - especially mountain leaders taking you to high altitudes - are to be tipped more than support staff, as they're more highly skilled. But if you feel that one member of the team has gone above and beyond, and you want to give them something extra, make sure you do so discreetly.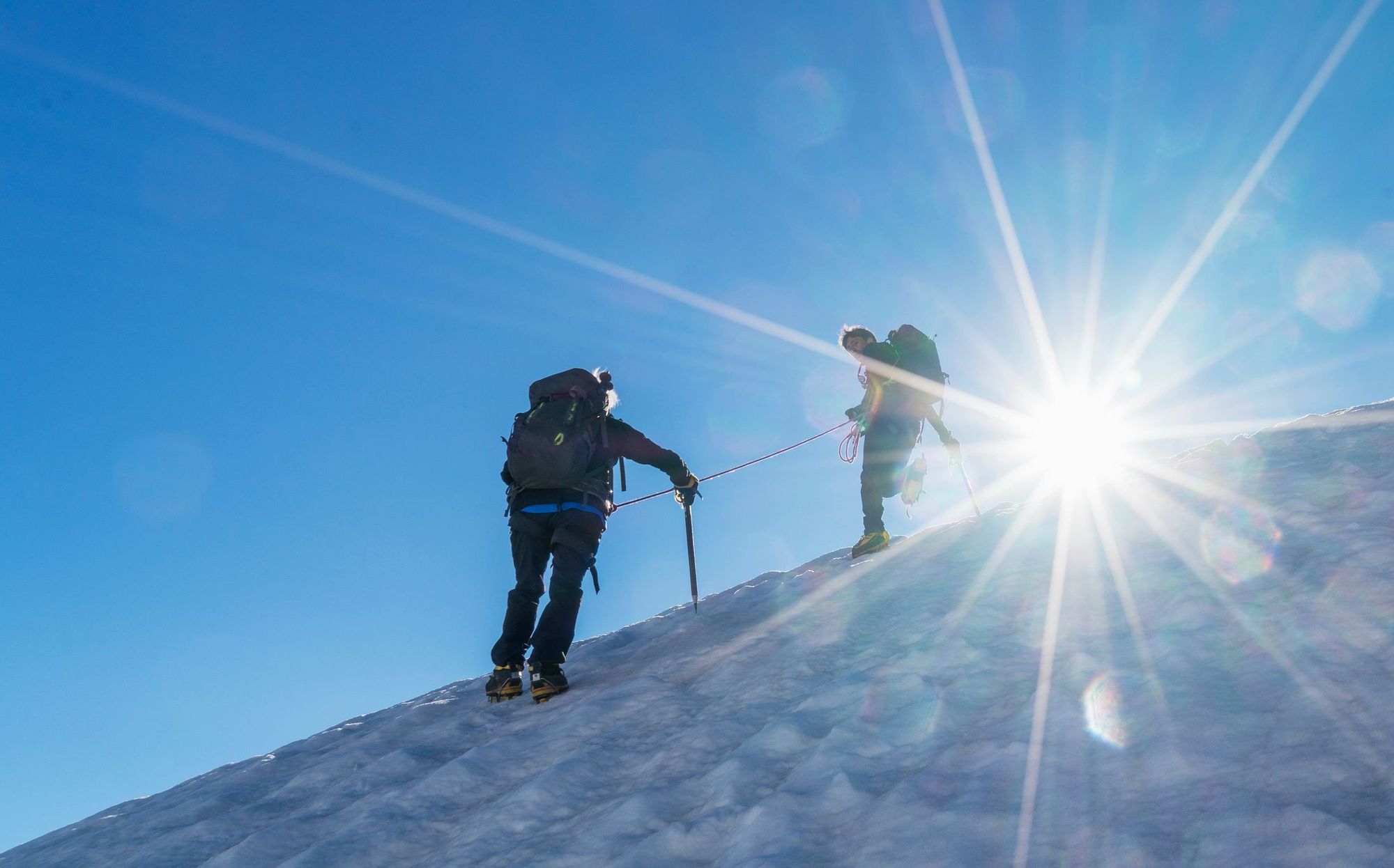 In some cases, the lead guide will receive tips on behalf of the whole team and distribute them; in other cases, there might be a tipping box. When climbing Kilimanjaro, there's often a tipping ceremony when tips are given - but in most cases, the best time to give tips is simply at the end of the tour, when you're saying goodbye. If you're in doubt as to the tipping etiquette, just ask your lead guide.
On a small group trip, you might only have one guide. We recommend pooling your tips as a group, and then presenting them together (in an envelope or wrapped in a piece of paper, if you happen to have one). Give your tip in the local currency if you can, and make sure the notes are clean and unwrinkled so that they're accepted by vendors.
Do I Have to Tip if I Have a Bad Time?
Even in cultures where tipping is customary, tips are still seen as a reward for good service. You should never feel pressured into giving a tip, or into giving more than you want to. However, it's worth remembering that the money you give - even if it's only a few dollars - will be of considerable significance to your guides and team.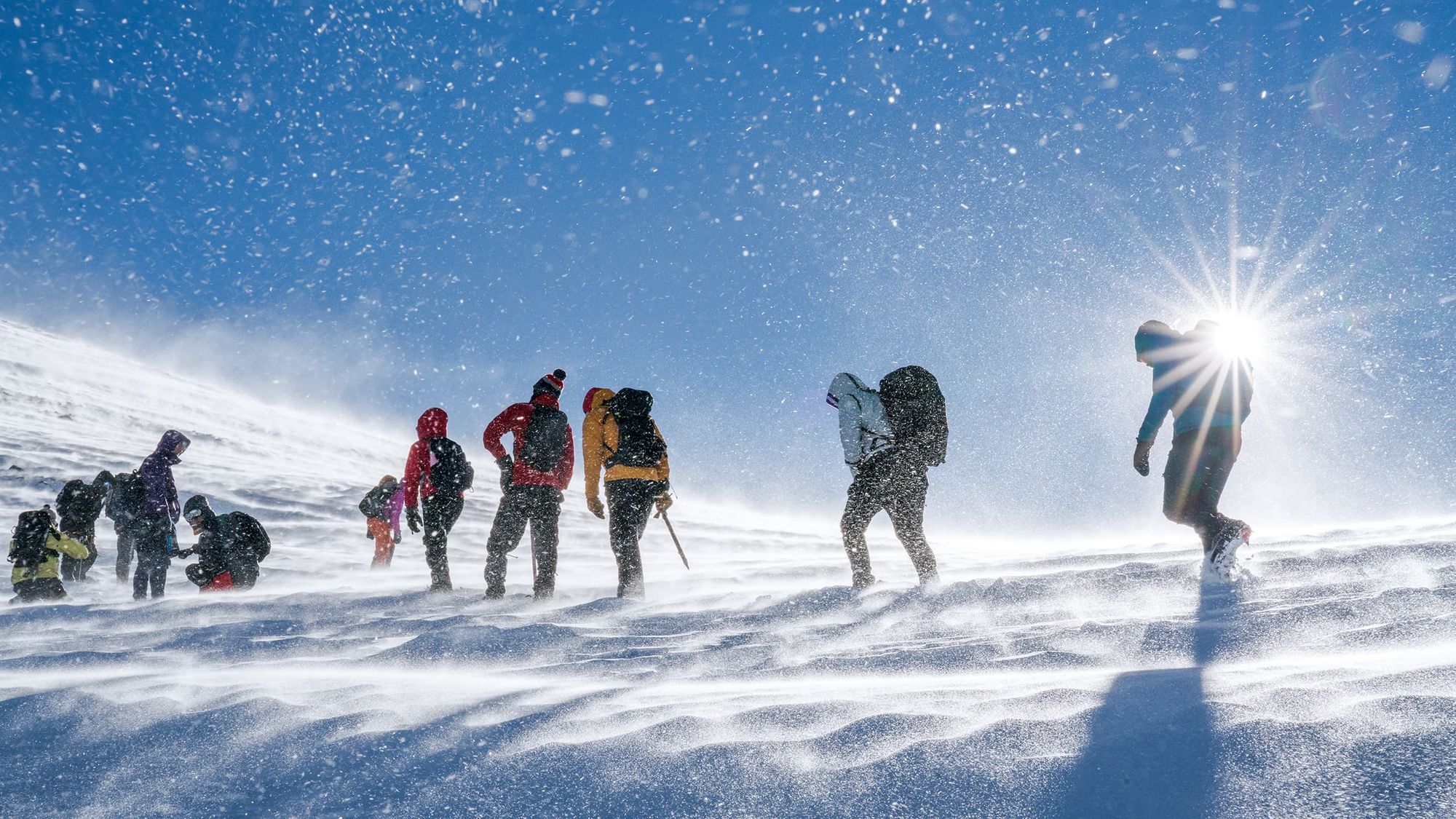 If you received poor service, don't feel as if you have a tip. An example might be a guide being insulting, or not taking proper safety measures (in which case, we'd also recommend telling your trip host, as they'll want to act accordingly).
However, we don't think it's fair to withhold tips from your guides for circumstances beyond their control. One example is the weather. You might have had a miserable week hiking and camping in the rain, but think of how your guide was always there with a cup of coffee for you in the morning, or cooking you a hot meal in the evenings. Think about how they looked after you during difficult circumstances, rather than the circumstances themselves.
Tipping Around the World: Mapped
While travelling, you might also wonder how much to tip when you're in a restaurant, at a hotel or taking a taxi. These handy maps from Visual Capitalist (which use data from TripAdvisor's tipping guides) will help clarify matters.
How Much to Tip in a Restaurant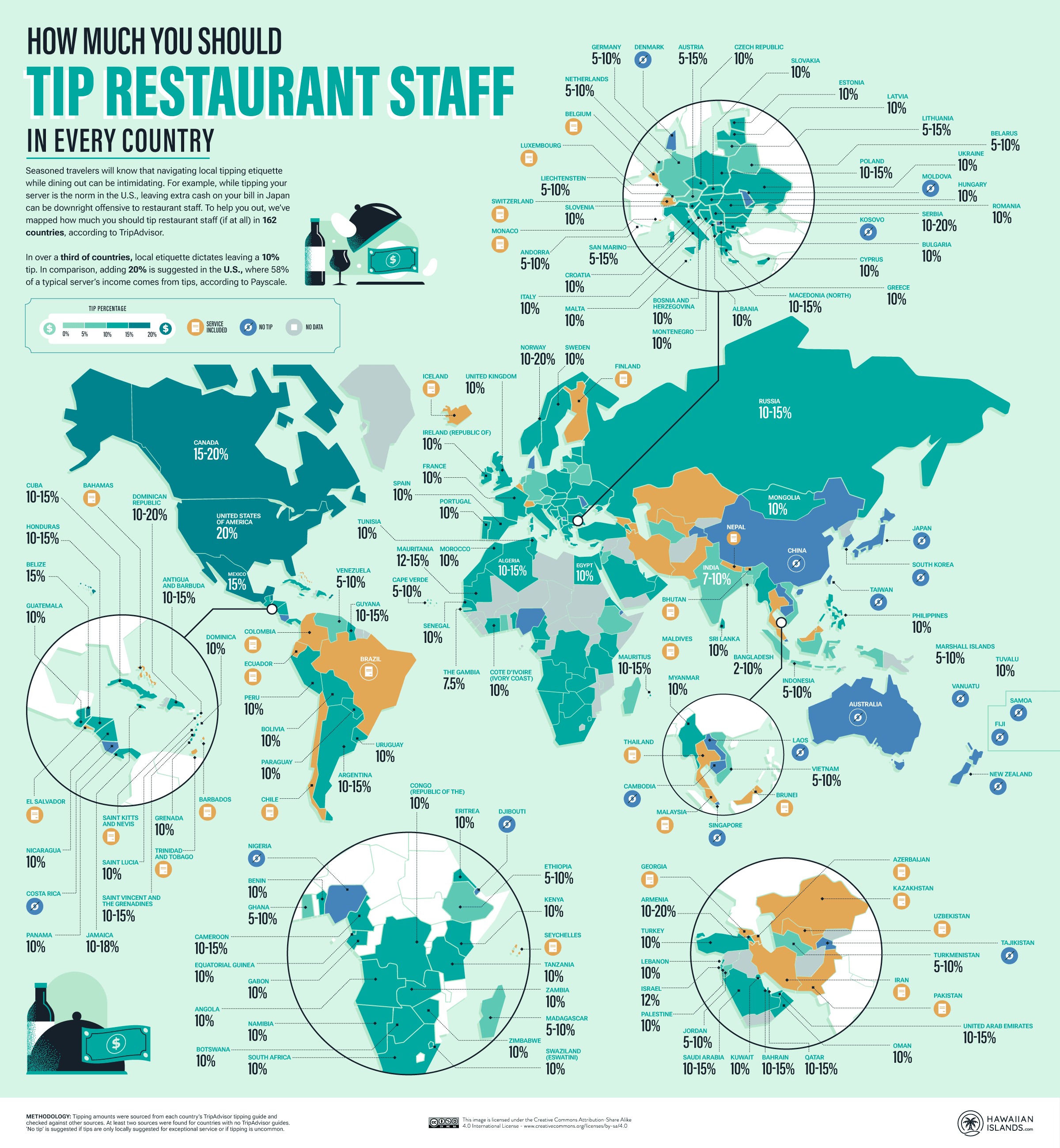 In around a third of the countries surveyed, leaving a tip of around 10% is recommended. This is also an easy amount to calculate, especially within a large group - this tip calculator will help you work out other percentages. In some restaurants, a service charge is already included in the bill. In smaller places, like fast food restaurants or street food stalls, there's no need to tip.
How Much to Tip for a Hotel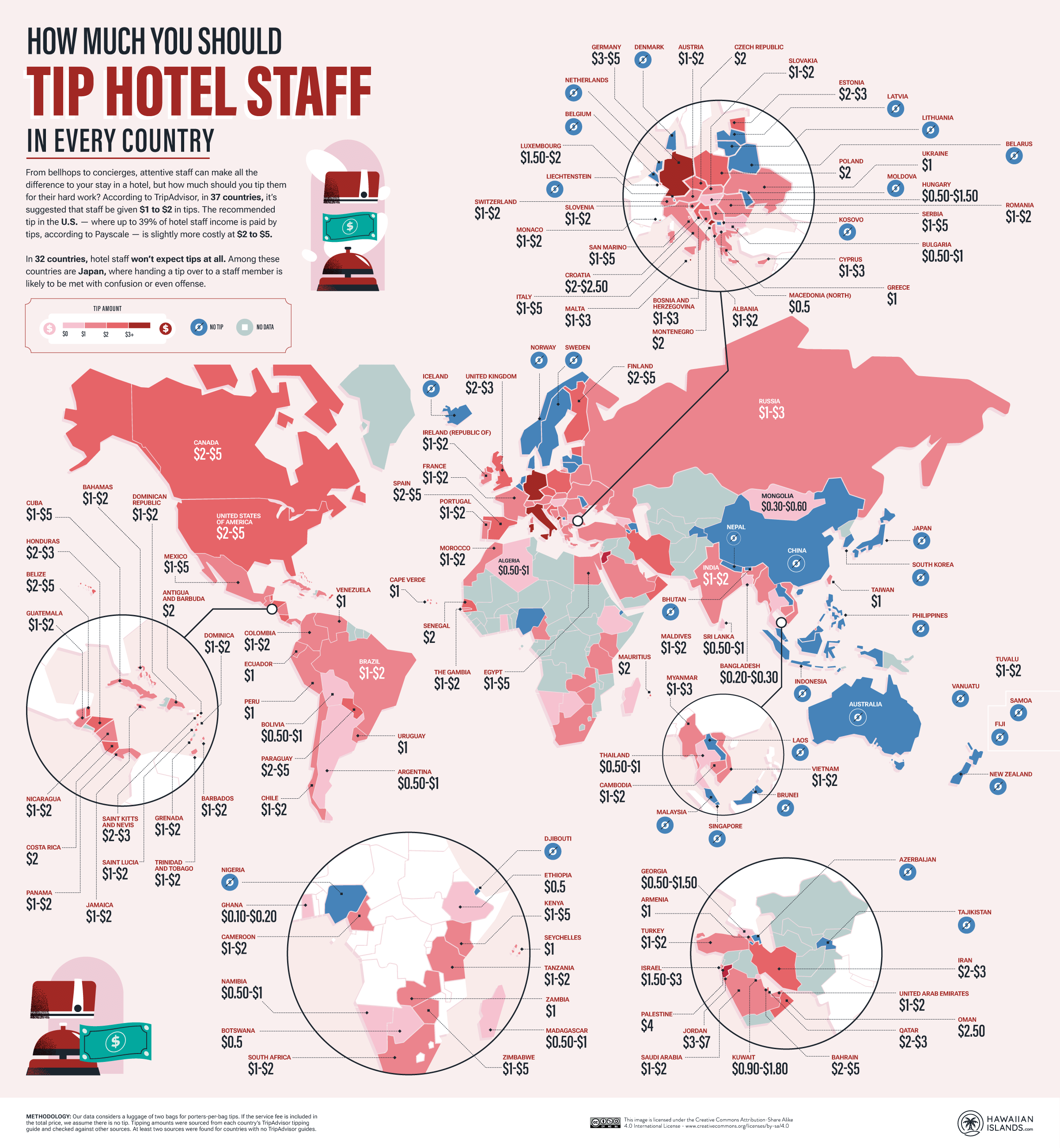 There are many countries in the world where staff won't accept tips - in some countries like Japan and China, it might cause confusion or even offence. In 37 countries, a tip of $1-2/£0.75-1.50 is recommended (higher in the US). Hand tips to staff after they perform a service - such as carrying your luggage upstairs. For housekeeping staff, you can leave the tip in your room in a labelled envelope (or wrapped in a piece of paper) so it's clear who the money is intended for.
How Much to Tip a Taxi Driver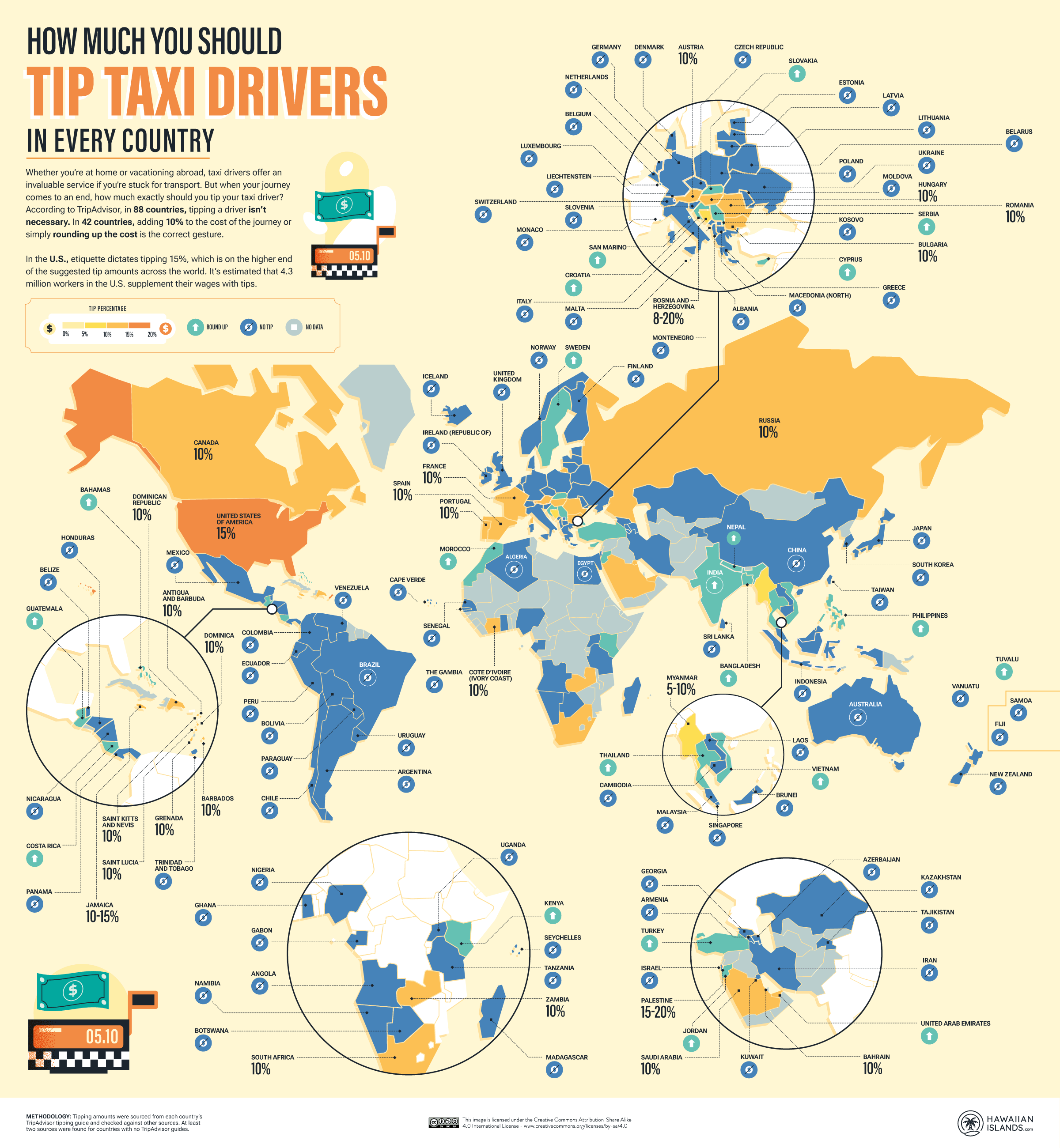 In many countries in the world, it's not necessary to tip your taxi driver for a single trip - in 44 countries, it's recommended you add 10% to the taxi price or round up. While a tip for a short journey isn't necessary, we'd recommend tipping a taxi you've hired by the day, or a driver taking you across the country on a group trip.
Less confused about tipping? Time to check out our small group adventures across the world!