We're at that wonderful time of year where spring is slowly starting, one blossom at a time. And as the days get longer and the daffodils have a big stretch and pop up to say hello, our summer plans are blossoming too. Look. We love winter, but we're also ready to be warm again. We're ready for warm water, dramatic coastlines, dusty trails and rocky mountain ridgelines.
Lucky, then, that the UK has no lack of those things. From Snowdon to Skye to the Cornish coast, Britain is chock-a-block with wild, rugged, remarkable spots of nature that might as well have been tailor-made for adventure. We've lined up 18 examples from around the UK below, to take the stress out of sorting your summer plans - and give you more time to appreciate the flowers.
1. The Snowdon Challenge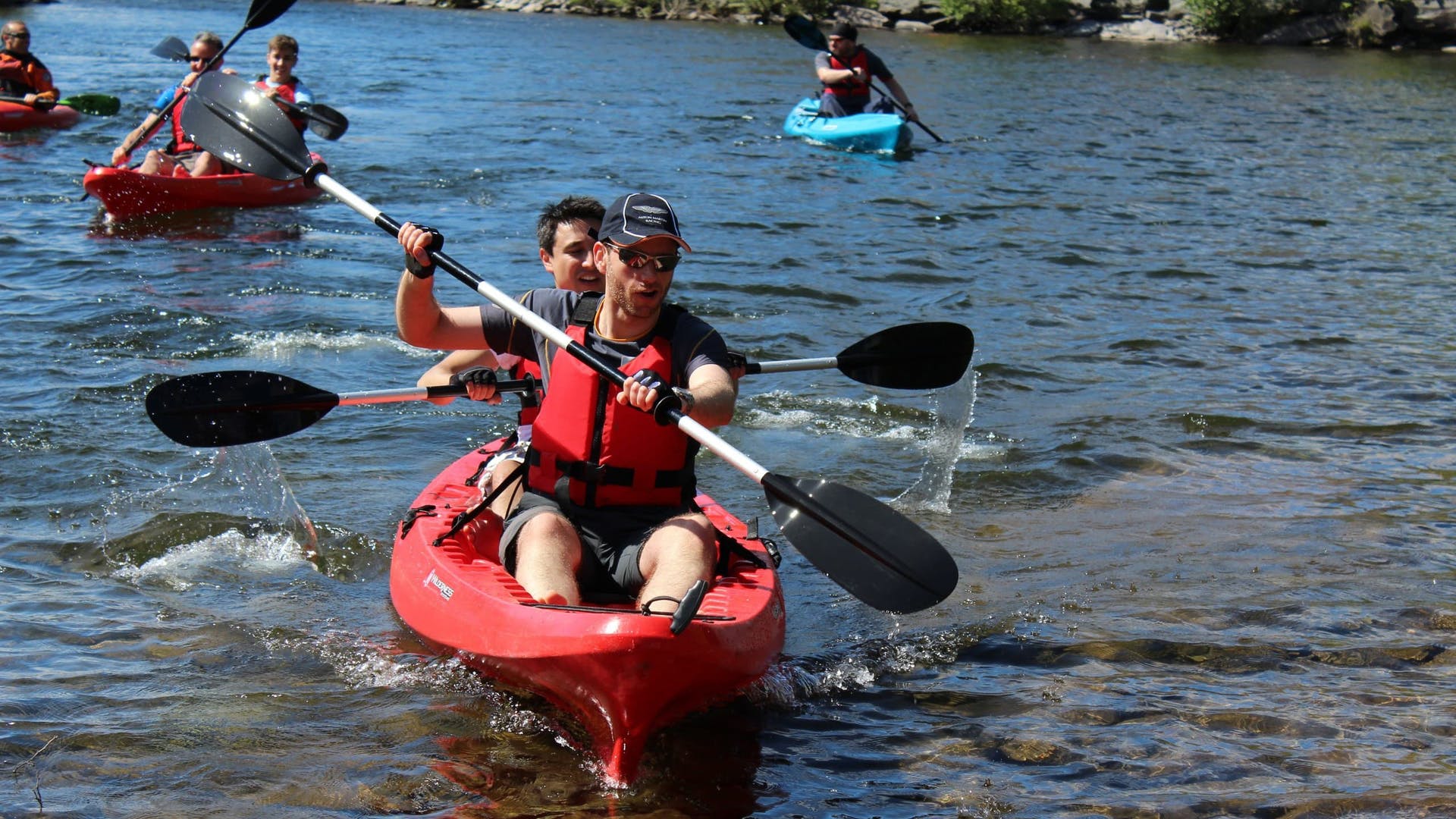 Take on one of the UK's most rewarding mountain challenges in just one day. A 17km cycle, 14km trek, 5km paddle and 10-hour sweat to the finish line. You'll bike across Snowdonia National Park, tackle the trek to the top of Mount Snowdon and kayak around the stunning Llyn Padarn. 8 hours of unrivalled action in one of the UK's wildest adventure playgrounds.
2. Surf, Coasteer and Wild Camp in Cornwall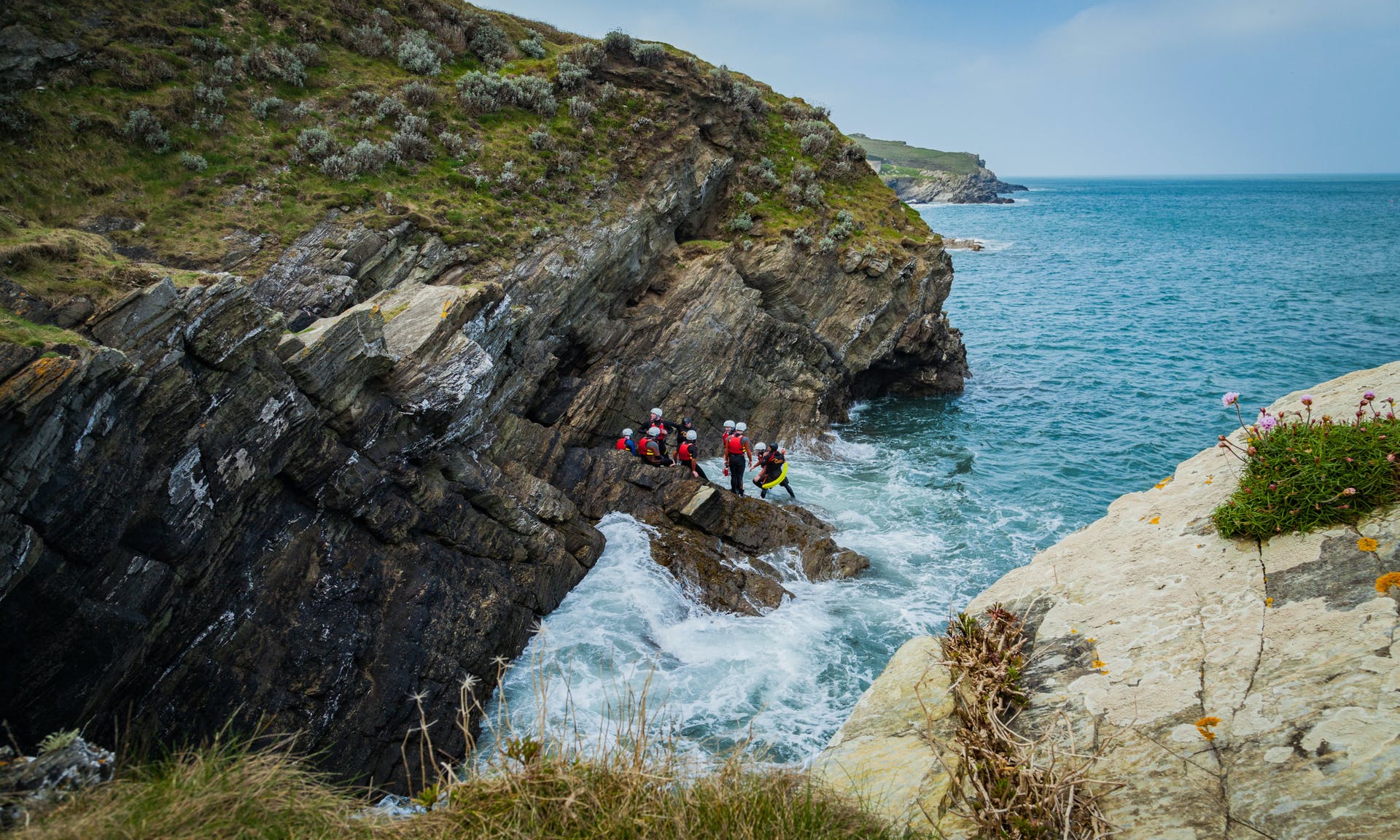 Learn to surf on some of the UK's best beaches. You'll push yourself outside of your comfort zone with rocky traverses, cliff jumps and wild swims as you navigate the rugged headland, then retreat to your wild camping spot in the woods for woodland games, axe-throwing and a bit of slack-lining.
3. The Lake District Challenge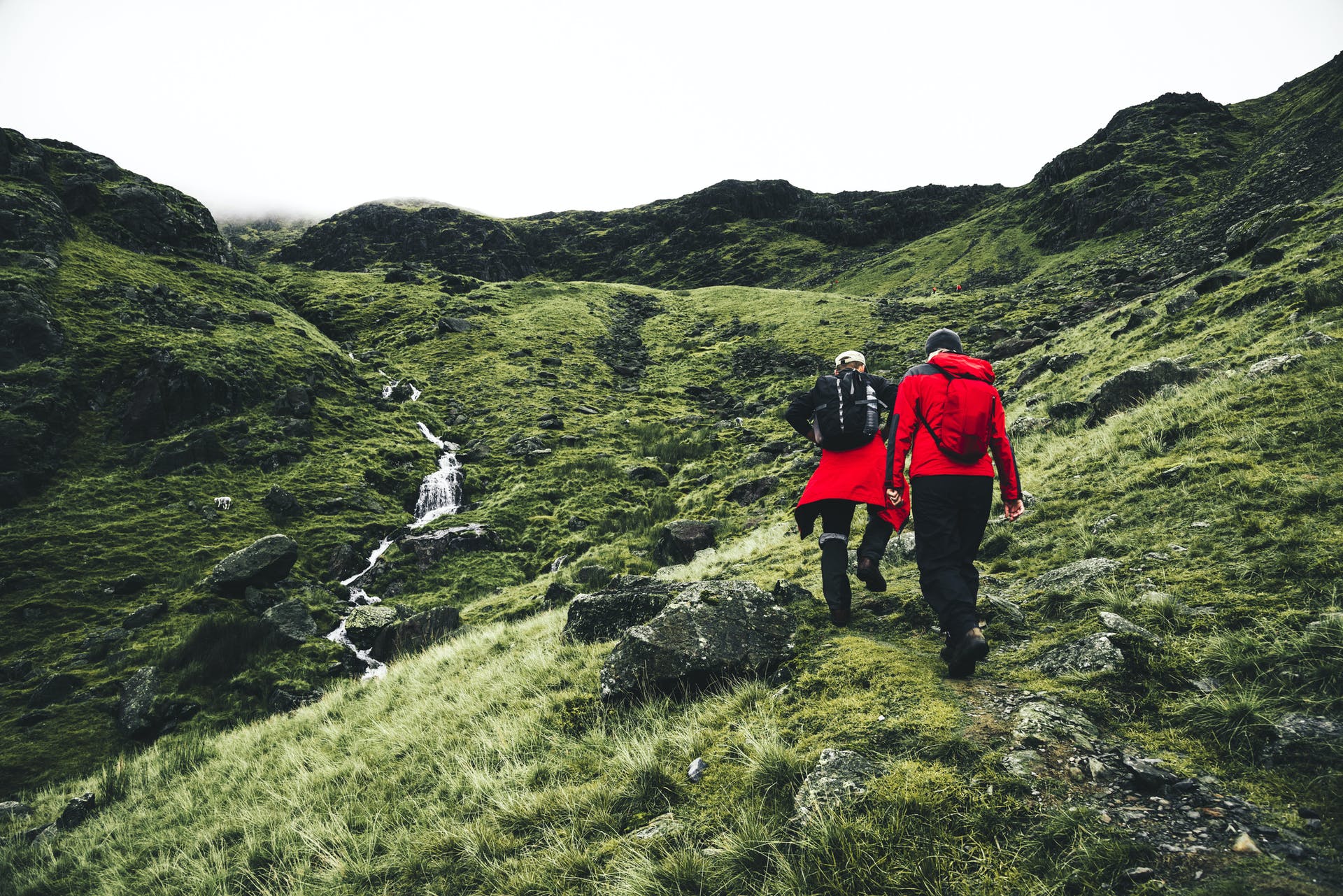 Tackle 12hrs of unrivalled action in the heart of the Lake District, a 20km cycle, 10km trek and 5km paddle against the clock. Hop on a bike and burn through the epic ups and downs of Grizedale Forest. Hike the top of the Old Man of Coniston then grab your paddle and kayak across Coniston Water to the finish line.
4. Intro to Mountaineering on the Isle of Skye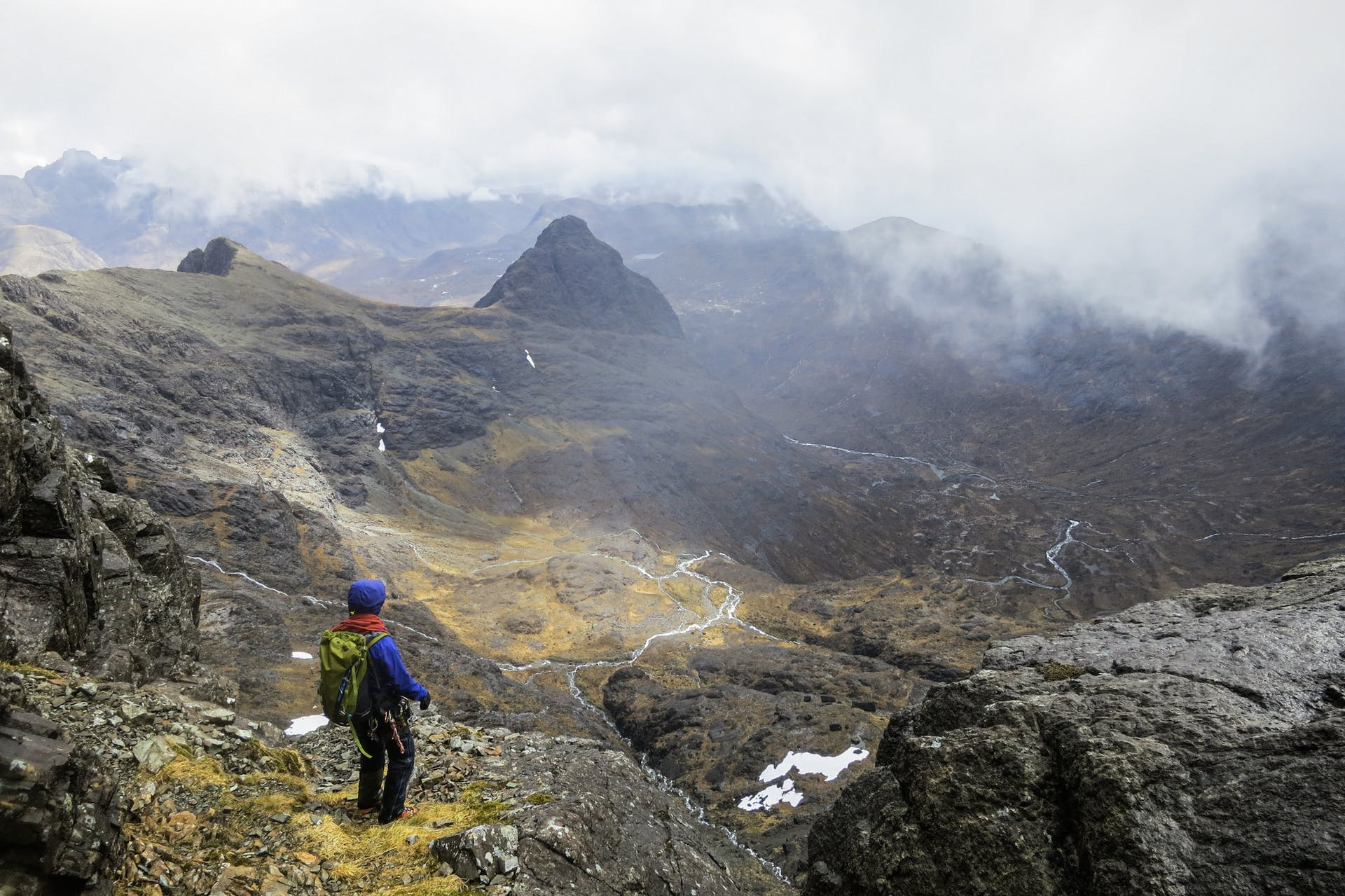 Hike through the indescribable beauty of the Isle of Skye, the most stunning island of the Inner Hebrides. You'll learn essential climbing skills in the spectacular Cuillin Mountains and tackle the renowned Inaccessible Pinnacle, Scotland's most notorious munro, before abseiling off the top.
5. Isle of Rùm Expedition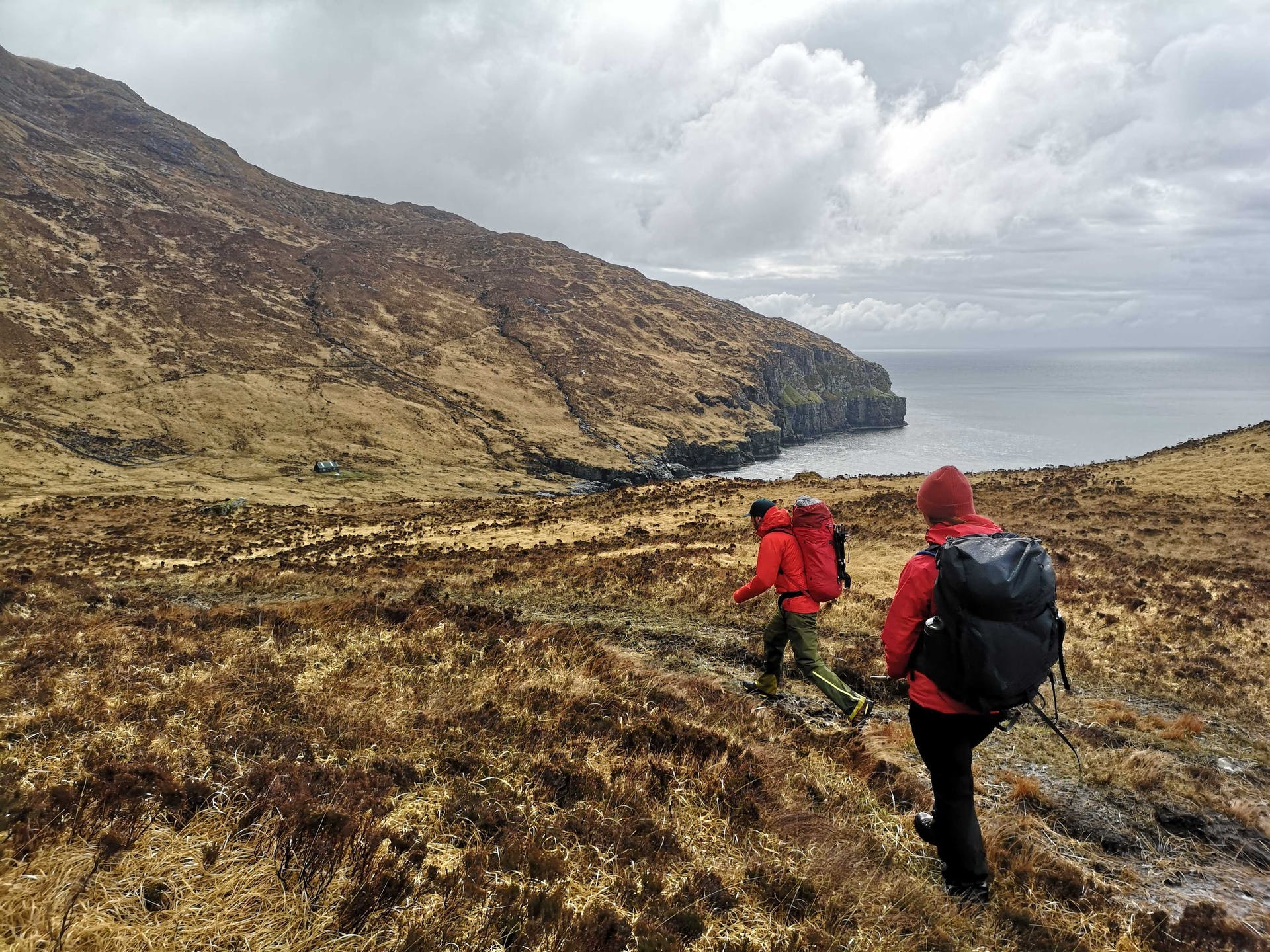 A truly wild adventure on a remote island in the Scottish Inner Hebrides. Rùm is an island of no roads, forgotten castles and a mere 29 residents where you'll wild camp in deserted spots alongside rocky shorelines. You'll traverse the six peaks of the Rùm Cuillin ridge, topping out on Askival (812m) for the ultimate panorama of the Western Isles. Keep watch for eagles, otters, seals, dolphins and the ubiquitous red deer.
6. Yoga, Surf and Wild Camp Weekend in Cornwall
Hit the Cornish coast for some expert-led surf lessons tailored for beginners and avid surfers alike. You'll learn to surf on beautiful beaches before taking the chance to relax, unwind and recharge with some restorative outdoor yoga in the Cornish woodland. Come nightfall, you'll sleep beneath the stars in canvas bell tents in this peaceful, natural setting.
7. Summit to Sea Expedition in Scotland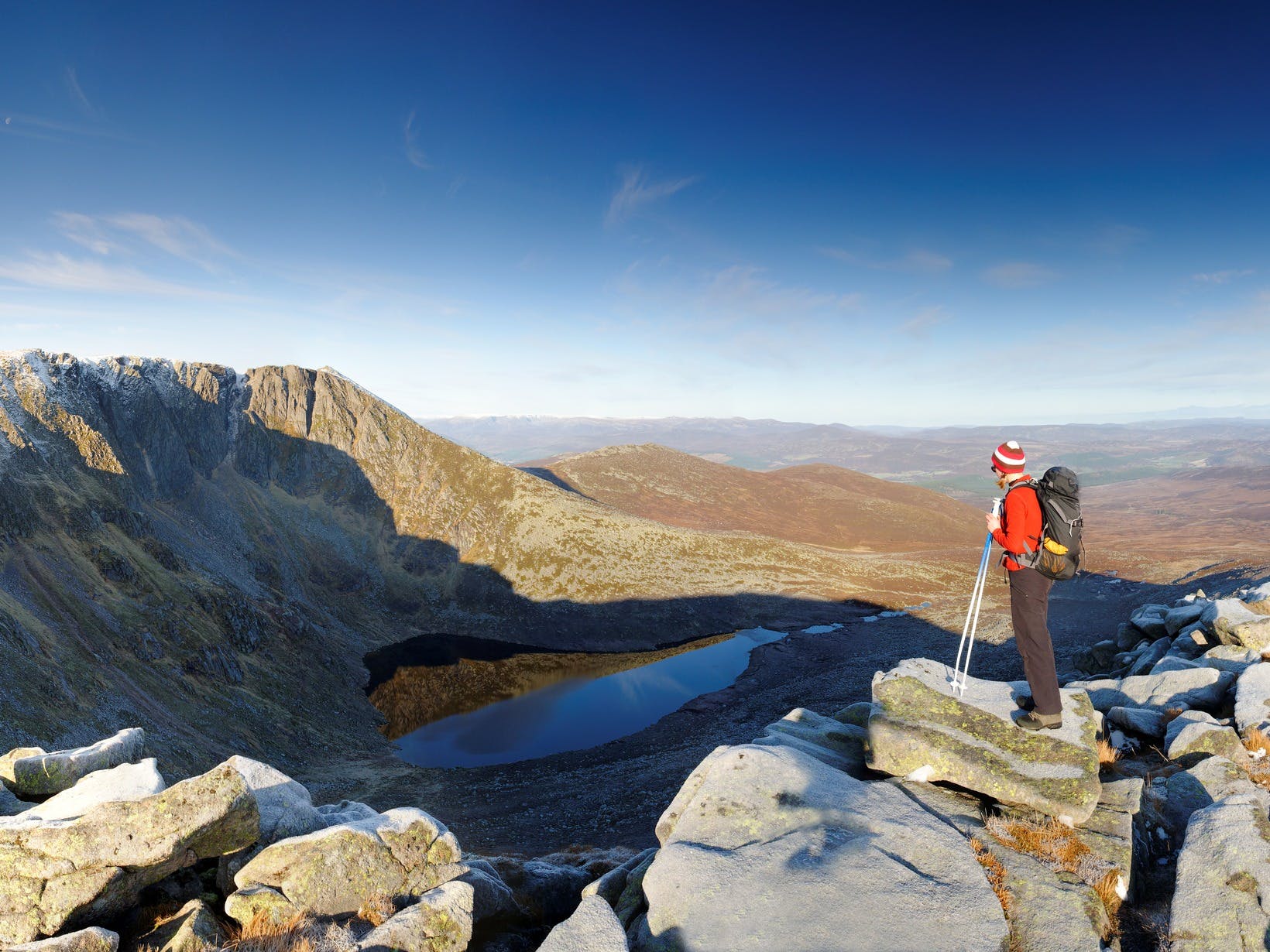 You'll begin by climbing Cairn Gorm, the legendary 4000ft mountain right at the heart of the UK's largest National Park. Summit bagged, you'll then traverse the Cairngorms National Park and canoe the rapids of the River Spey all the way to the sea. En route, you'll tackle the notorious 'washing machine' section as you paddle through the Speyside whisky region, camping on the riverside, and brave the cold waters to wild swim in Loch Etchachan, at over 1000m above sea level.
8. Intro to Bikepacking in the Peak District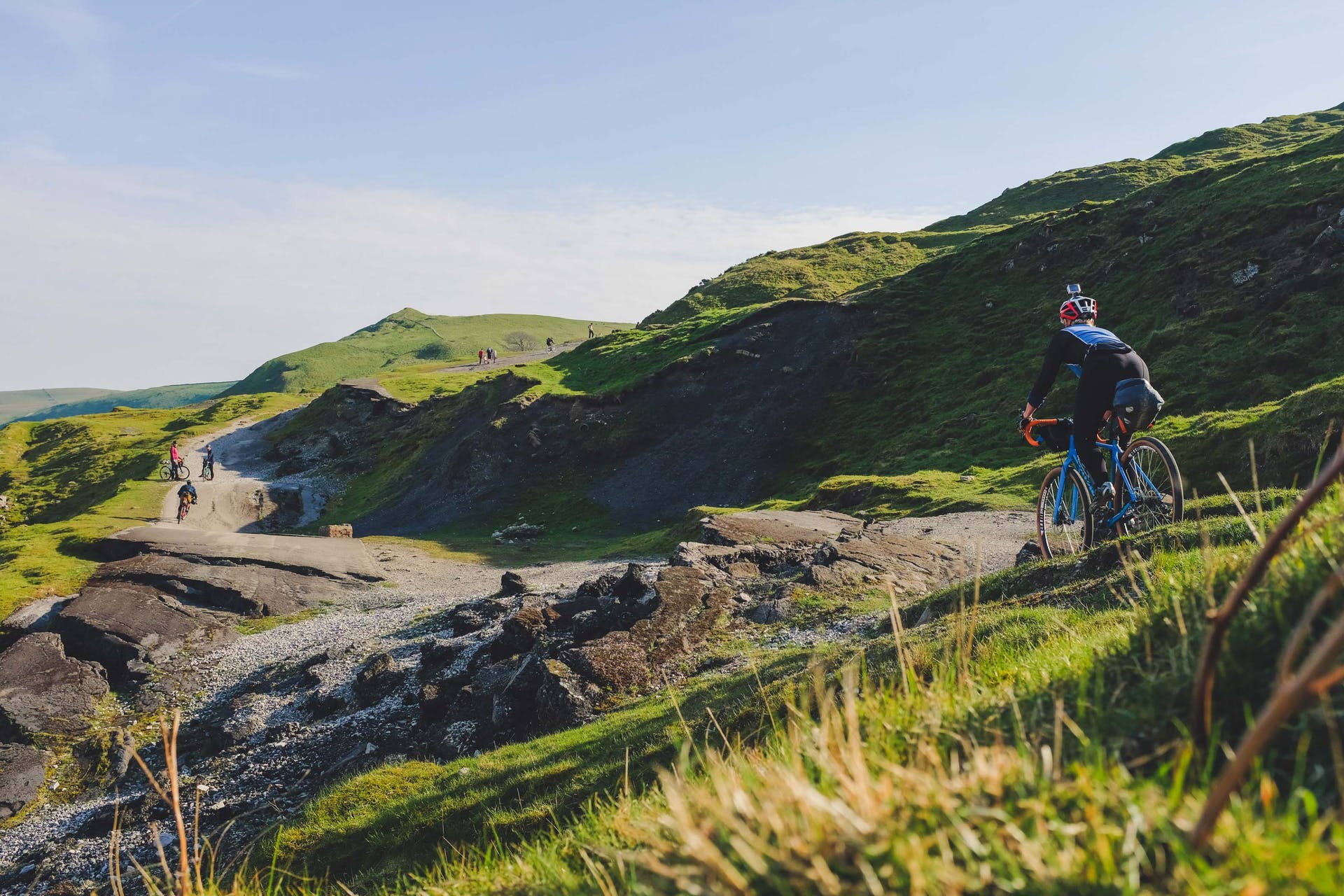 Buckets full of fun in just one weekend. Learn about bikepacking - including what kit you need and how to load your bike - and practice riding on gravel tracks before you cycle through the best terrain the Peak District has to offer. Visit local cafes and pubs, enjoy fire-cooked food and a tasty nightcap before settling down for a night in a giant tepee as you stargaze in the Dark Peak area.
9. Welsh 15 Peak Challenge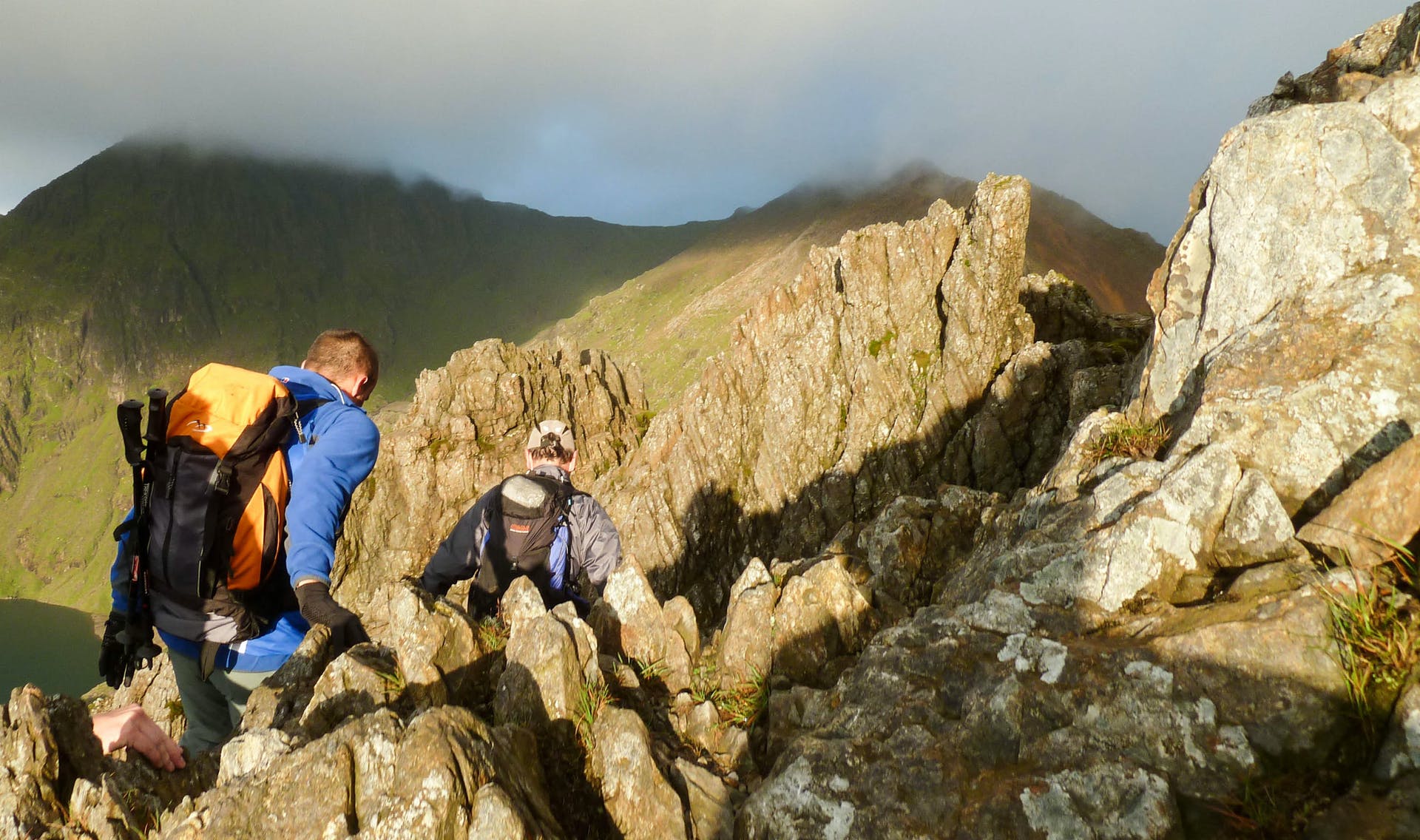 15 mountains, 4000m of gain, 1 incredible weekend: tackle the highest peaks in Wales in a single weekend. Hike and scramble through the Carneddau, Glyders and Snowdon ranges, where you will also ascend ridges, cross linked peaks in rapid succession and experience the stellar views and natural beauty of Snowdonia, the largest National Park in Wales.
10. 100km Canoe Expedition Across Scotland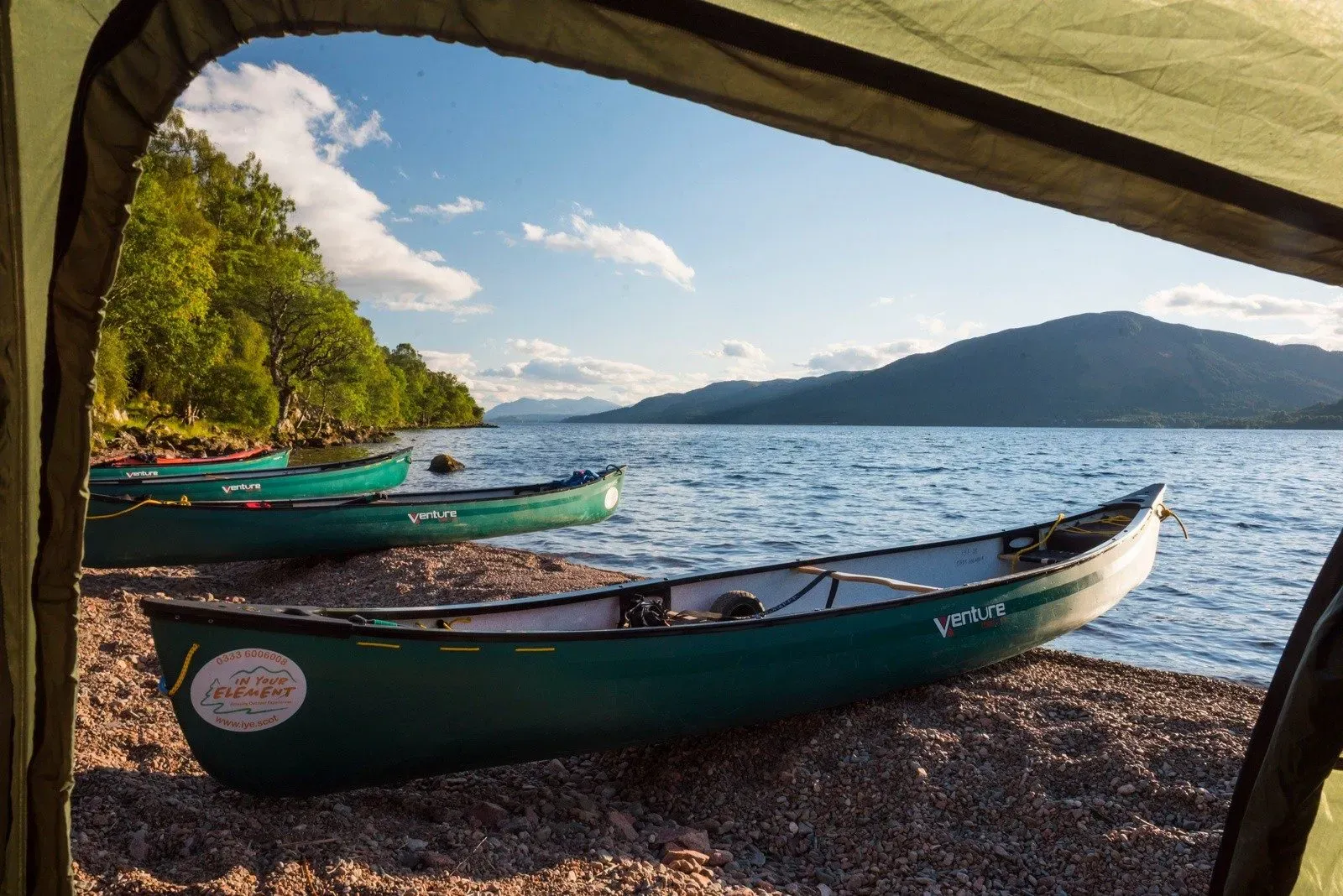 Traverse 100km of flat water and experience the Great Glen Trail on a long-distance canoe adventure across Scotland - from Fort William in the west, to Inverness in the east along the Caledonian Canal. Cross the legendary Loch Ness and pretend that you're not secretly looking for monsters. Wild camp at remote and beautiful spots along the way surrounded by some of the UK's highest mountains.
11. Intro to Wild Swimming, Surfing and Yoga in Cornwall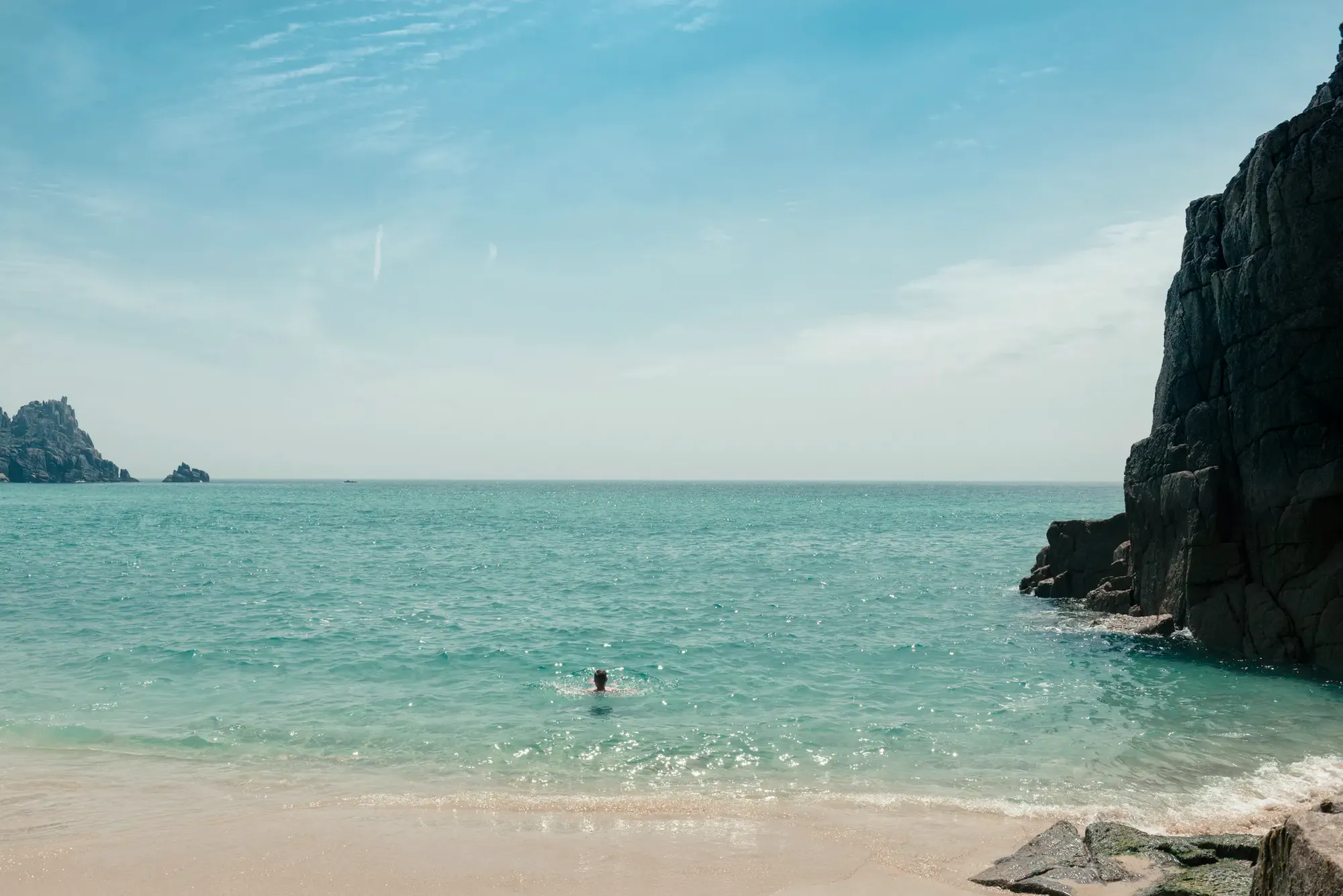 Swim in secluded spots, catch some waves and enjoy relaxing restorative yoga in the Cornish woodland. You'll enjoy two professionally guided wild swimming sessions in Cornwall's sheltered bays and coves. Later, grab your board for a chilled surf lesson and unwind with some restorative yoga in a woodland barn. Come nightfall, bed down in a private surf camp deep in the woods and kick back beneath the stars in your shared bell tent.
12. Adventure Skills Workshop in the Peak District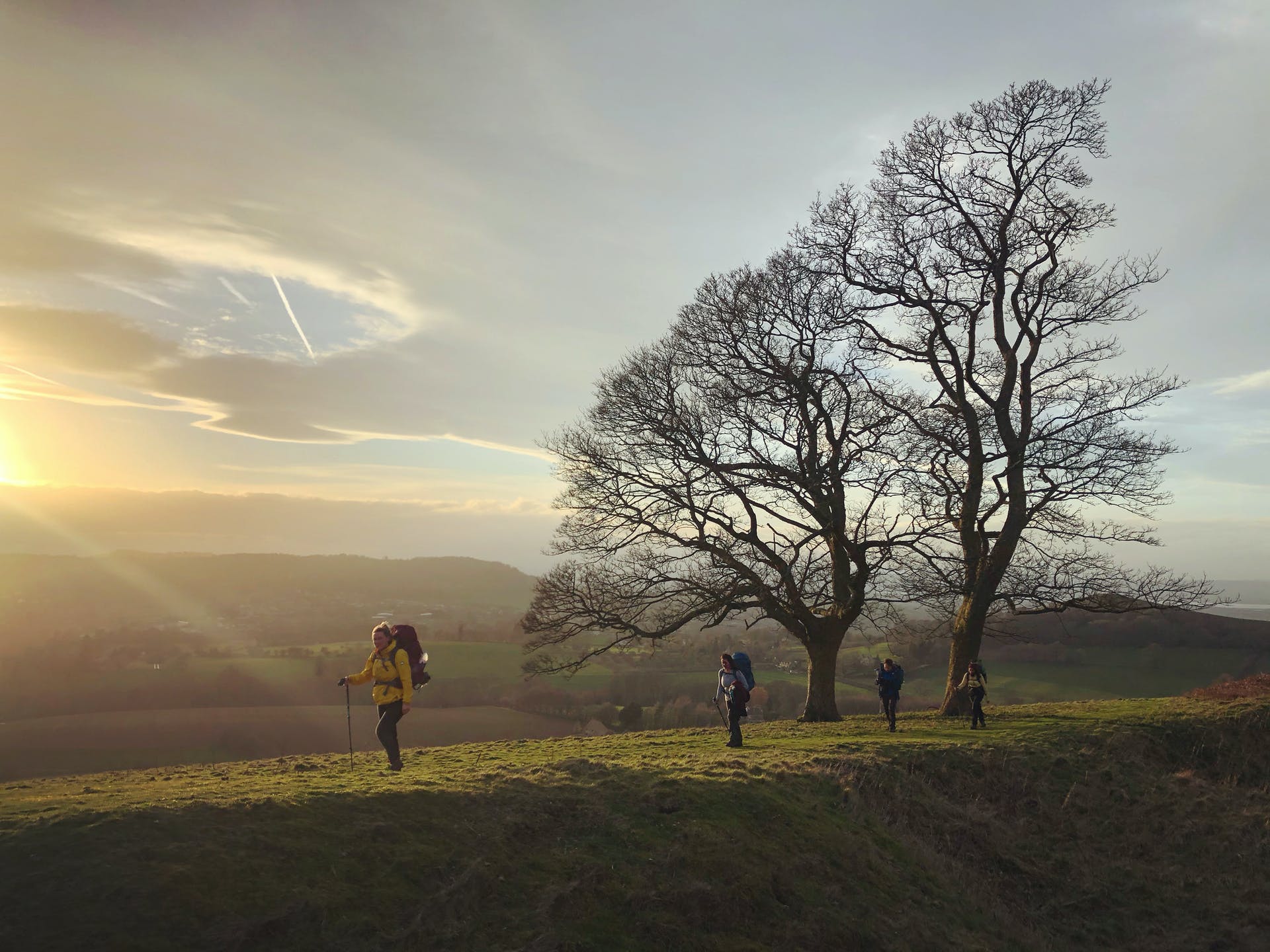 Master the art of adventure over an inspiring weekend, where you'll learn how to navigate, read the weather and prepare, pack and plan your next journey into the wilds. Hike through the Hope Valley, stomp to the top of Mam Tor and boost your outdoor photography skills along the way. Return home rejuvenated, motivated, and more prepared for your next big adventure.
13. Isle of Skye Adventure Photography Workshop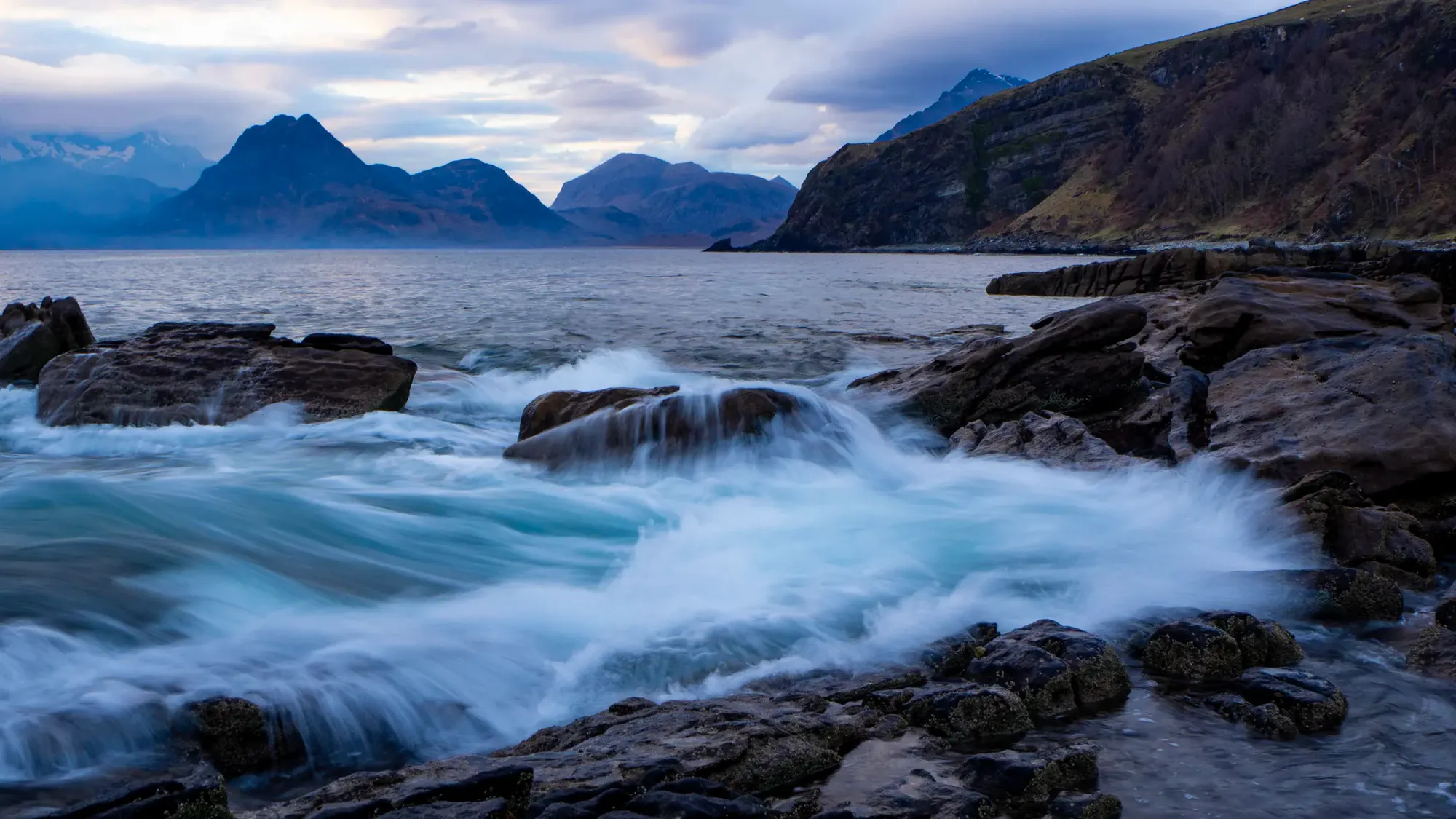 Learn from award-winning photographers in one of the most photogenic locations on earth – Scotland's ravishing Isle of Skye. Alongside an award-winning photographer, you'll visit famous landmarks like the rocky coastal monolith of Storr, and the Quiraing - formed by a massive, ancient landslip. You'll never run out of subject matter as you explore a wild landscape of waterfalls, lochs and castles that seems to change texture and colour throughout the day.
14. Kayak and Wild Camp the West Coast of Scotland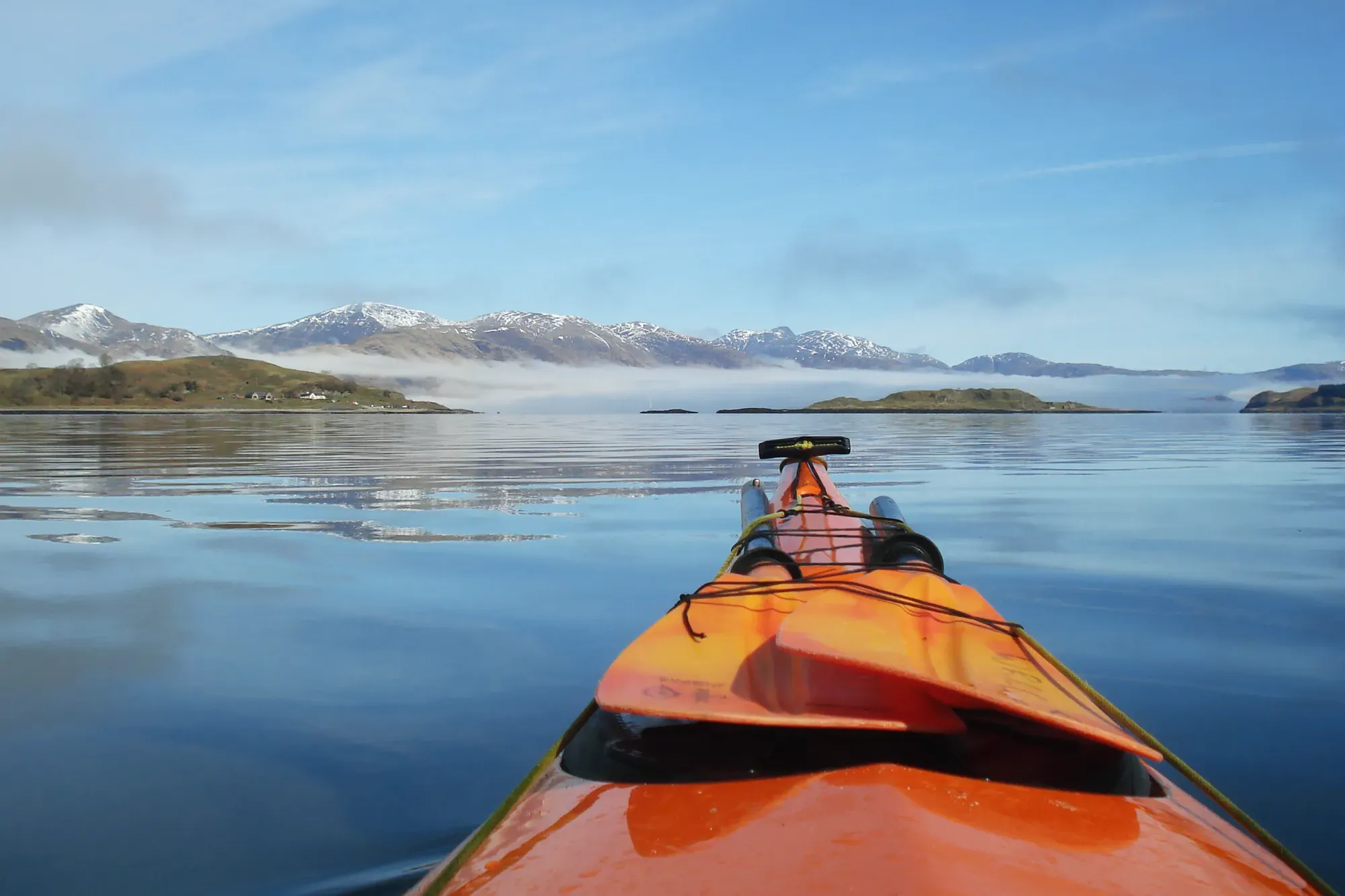 Paddling along stunning volcanic coastline, you'll discover the remote bays, craggy skerries and crystal clear waters of the dramatic West Highlands. Each night you'll wild camp on white sand beaches and islet-studded sea lochs. Keep your eyes peeled for otters, porpoise, seals and sea eagles; forage for shellfish, seaweed and coastal plants; and brave the Atlantic Ocean for a cold water wild swim.
15. Intro to Sea Kayaking in Wales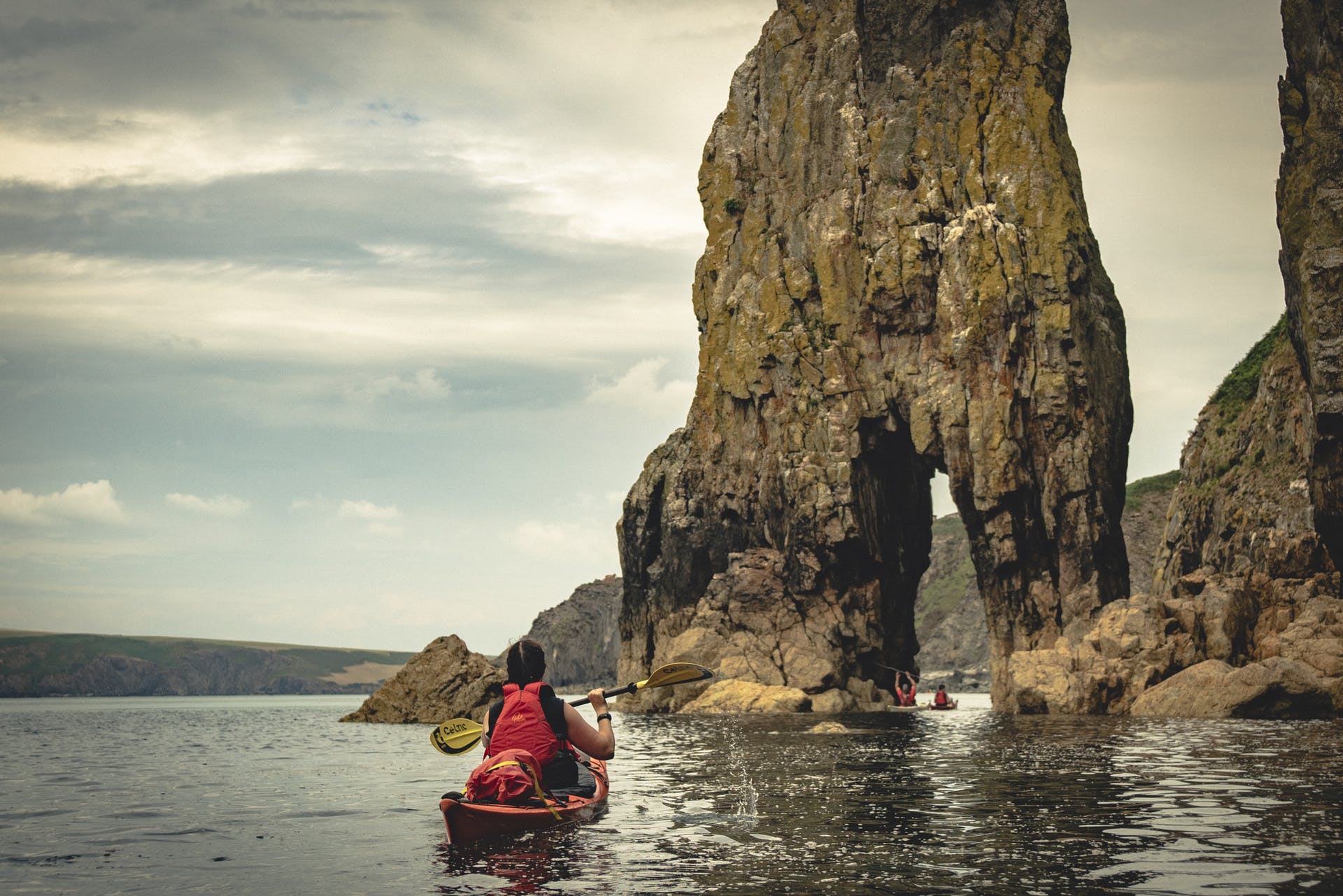 Learn sea kayaking skills for a unique way of exploring the spectacular Pembrokeshire coastline. You'll discover the secluded bays, hidden sea caves and towering coastal monoliths which form the Pembrokeshire Coast National Park, whilst cooling down with (optional) salty dips in the sea, keeping your eyes peeled for curious seals sharing the surf. As the evening draws in, you'll bed down in a clifftop campsite near St Davids - big skies and epic views guaranteed.
16. Lake District 15 Peak Challenge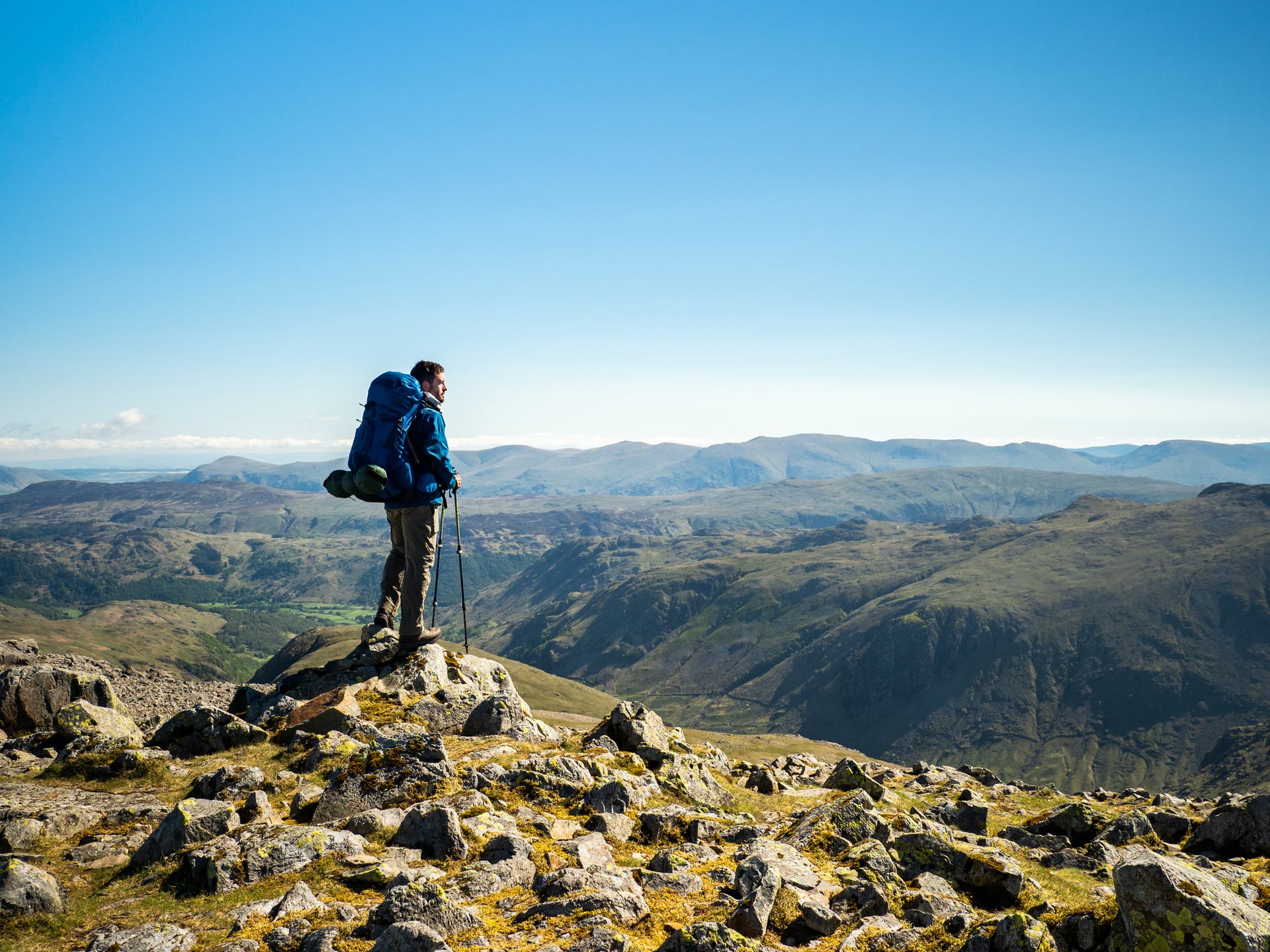 Tackle 15 peaks and 3,850 metres of ascent in The Lakes over an epic long weekend, while soaking up Cumbria's wild and inimitable landscapes. Stomp along wild ridges and rugged fells - including Scafell Pike, the highest mountain in England - before a scramble along the iconic Striding Edge. Come nightfall, you'll bunk down in cosy yurts at a peaceful secret spot, tucked away in the gorgeous Borrowdale valley.
17. Surf, Coasteer and Yoga in Wales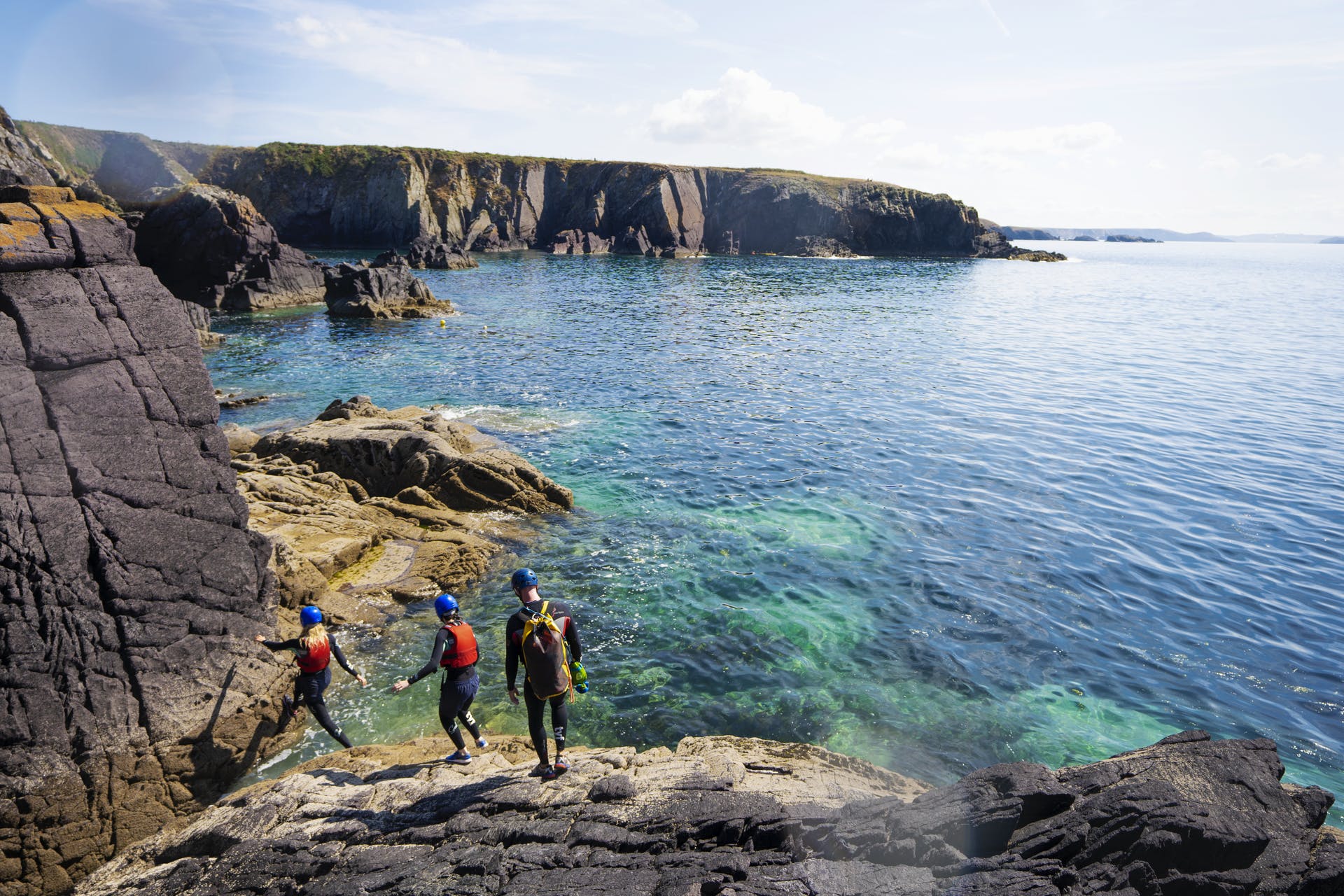 Dive headfirst into a weekend adventure in the magnificent Pembrokeshire Coast National Park. Feel the adrenaline of rocky traverses, wild swims and cliff jumps as you coasteer along a rugged headland in west Wales. It's not all about the rush, though - channel your inner zen with yoga sessions on the beach, sandy toes and sea breeze guaranteed. You'll also learn to surf with local experts, on some of the best stretches of beach in the UK.
18. Hike, SUP and Wild Swim in Snowdonia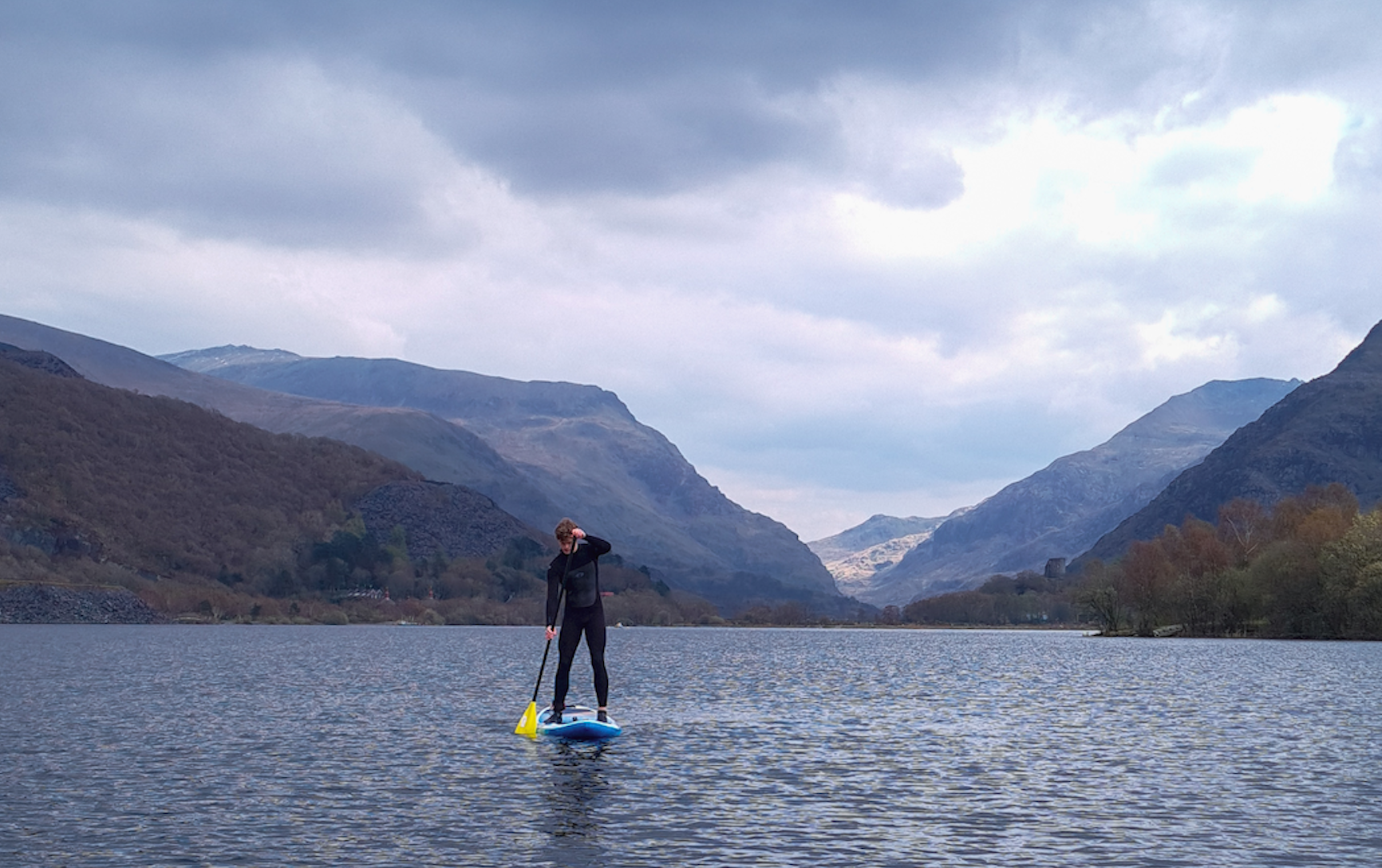 A rejuvenating weekend in a wild Welsh wonderland, where you'll hike through pristine Snowdonian landscapes to reach idyllic wild swim spots such as Llyn Dinas and paddleboard across Llyn Padarn (one of the largest glacially formed lakes in Wales) to discover hidden lagoons and inlets, all with friendly local guides. You'll also camp beneath the stars in bell tents, with spectacular mountain views of the Snowdonia National Park.
Inspired? Check out all of our adventures in the United Kingdom, from one-nighters to long-weekenders.