Turkey is a hauntingly beautiful country. In the south, rugged, vertiginous cliffs rise up from turquoise seas. Head north and you'll reach the jagged snow-capped Taurus Mountains, which separate the coast from the Anatolian Plateau. In central Turkey lies the Cappadocia region, renowned for its arid, mineral-hued valleys and tuff pillars known as 'fairy chimneys'. Then there are the verdant forests of the Küre Mountains, where bears make their home and Egyptian vultures circle overhead.
The hiking trails in Turkey are as diverse as the landscape. You can trace a path round the rocky coastline to a gloriously deserted beach, or tackle the challenge of climbing Mount Ararat, a 5,137 metre-high dormant volcano. You can follow old Roman roads to ancient ruins, or old mule tracks through to remote Turkish villages, untouched by mass tourism.
In the south, rugged, vertiginous cliffs rise up from turquoise seas. Head north and you'll reach the jagged snow-capped Taurus Mountains
Despite Turkey's gorgeous landscapes, it's very much under the radar as a hiking destination. It's only recently that a network of waymarked hiking trails have been established in the country. This is predominantly down to the efforts of Kate Clow, a hiker and author who developed the Lycian Way, the first long distance hiking route in Turkey. She's since founded The Culture Routes Society, which develops hiking, biking and horse riding routes across the country. But despite this resurgence of interest, hiking in Turkey still has a wonderfully off-the-beaten-track feel about it.
We've selected 10 of the best hikes in Turkey. 'Best' is of course subjective - to us it's about visiting areas untouched by mass tourism, and immersing yourself in Turkey's most dramatic landscapes.
It's important to note that these route descriptions are only short summaries, designed to inspire but not to serve any navigational purpose. They are not intended to guide you on the route and further mapping and planning (or a local guide!) will be required if you want to safely walk any of the trails featured.
1. The Lycian Way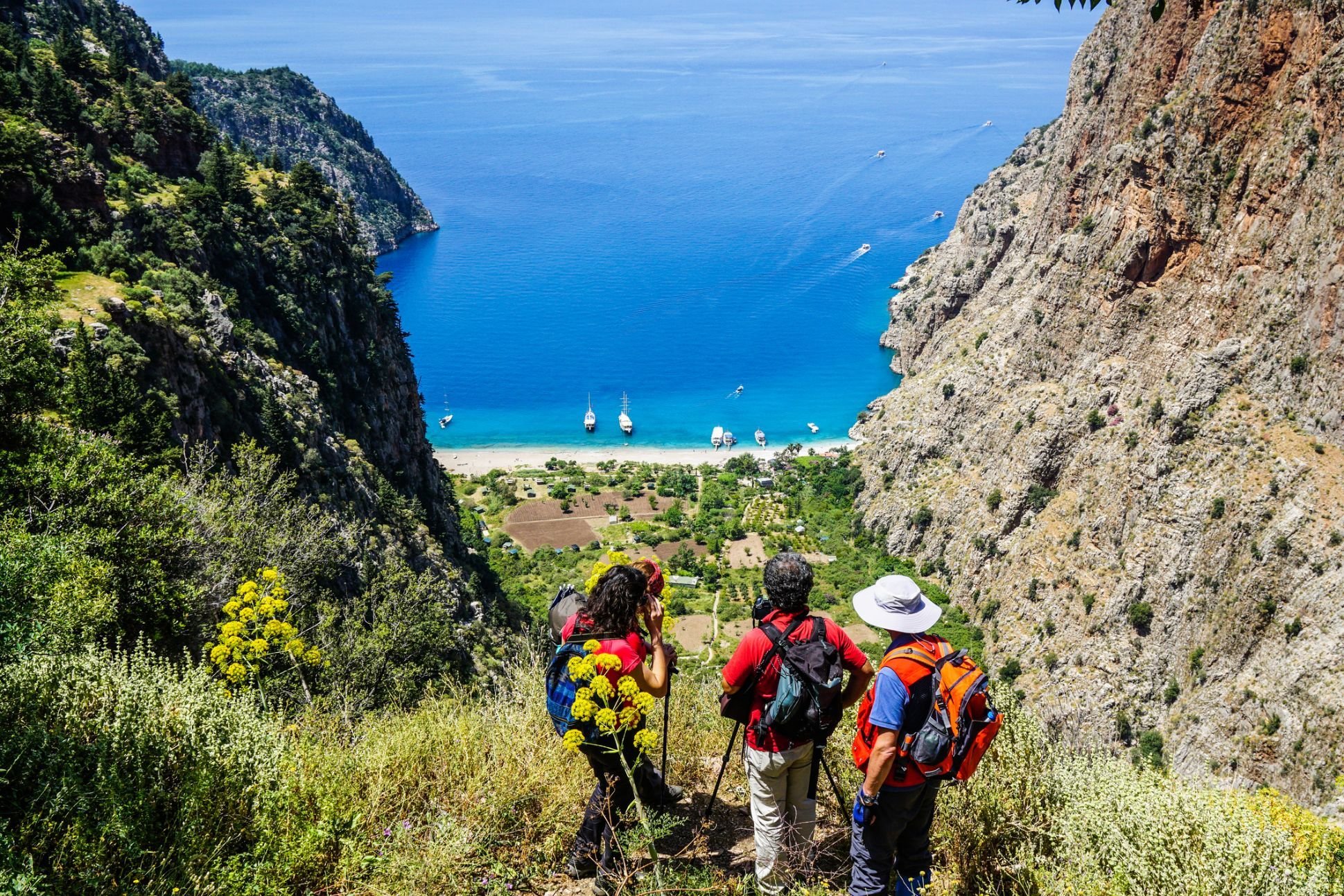 Distance: 335.5 miles (760 kilometres)
Duration: 29 days
Level: moderate
Best for: traversing Turkey's Turquoise Coast
The Lycian Way is Turkey's first long-distance waymarked footpath, developed by Kate Clow and a team of local hikers. It traces the Lycian coast in southern Turkey from Ölüdeniz (just south of Fetiye) to Geyikbayırı (a village near Antalya). You'll follow old Roman roads and mule tracks along rocky mountain sides that face the ocean, along plateaus where strawberry and carob trees grow and through aromatic spruce forests.
It's not often you have a month of free time to devote exclusively to walking, so most people walk a smaller section of the Lycian Way. Public transport along the trail is good, and hiking can be combined with other activities such as kayaking or paragliding. Hikers new to multi-day hikes will enjoy walking the trail from its start point to Patara, 37.2 miles (60 km) away along the coast. Highlights include the gorgeous Butterfly Valley - so named for its profusion of butterflies - and the Patara Ruins.
More experienced hikers might prefer the eastern end of the trail, where there are several mountains to climb. Try the 50 mile (80.4km) section beginning in the village of Yayla Kuzdere, normally hiked over three days. On day one you'll hike through upland meadows to Mount Tahtali (2366m), descending the peak and heading to the village of Ulupinar. The next day you'll pass the perpetually burning fires of Chimera before ascending Mount Musa (2285m). The third day involves a descent to Adrasan Beach, before stopping at the picturesque ​​Gelidonya Lighthouse, known for having the highest altitude in Turkey (227m).
The Lycian Way is a waymarked route, but we'd still recommend taking a decent map with you. The Culture Routes Society website provides a GPS app of the Lycian Way, and also publishes route updates as and when they occur.
2. Mount Solymos Loop Trail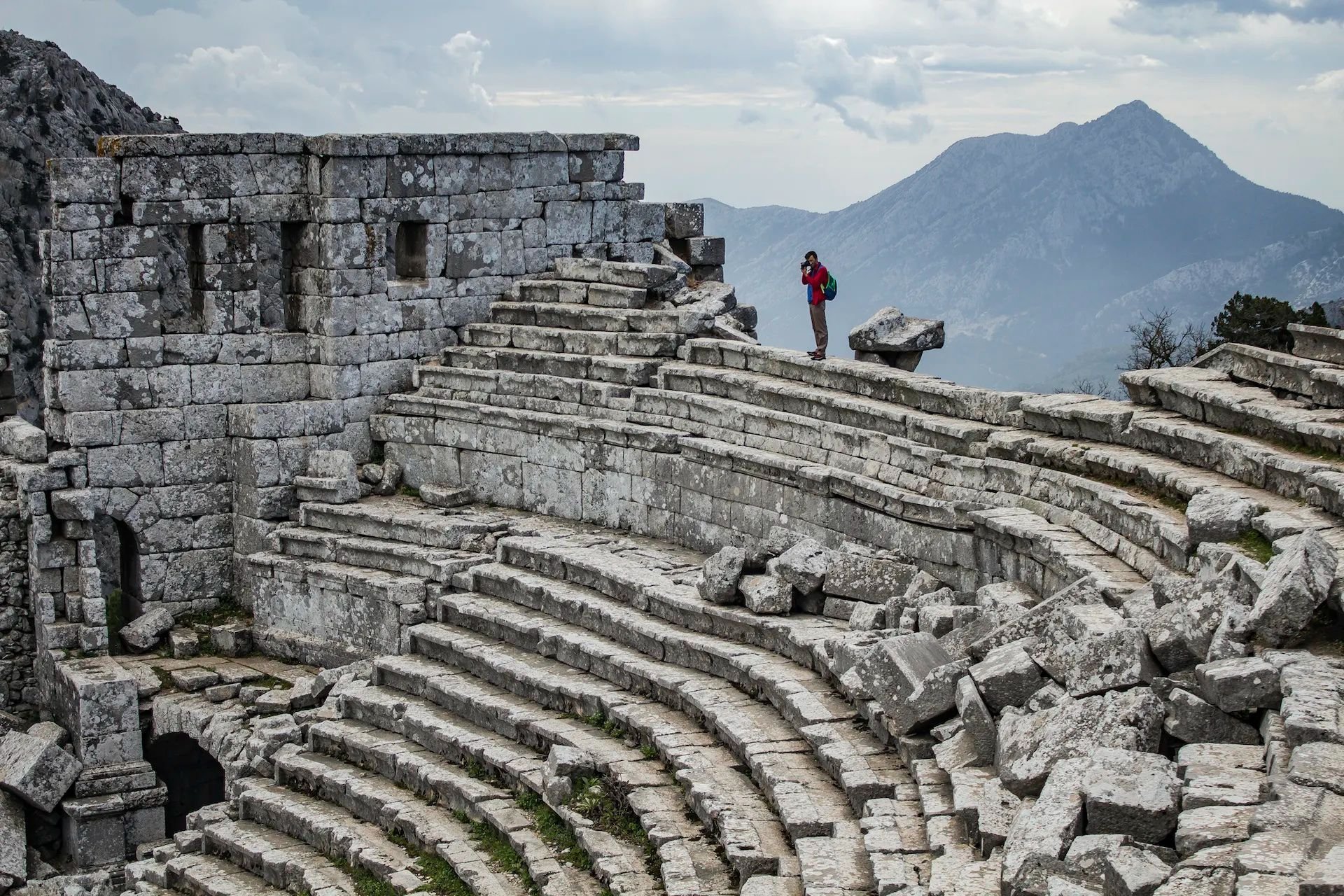 Distance: 2.5 miles (4 kilometres)
Duration: 2-3 hours
Level: easy
Best for: culture buffs
This day hike takes place in the Mount Güllük-Termessos National Park - a beautiful but under-the-radar area of craggy limestone mountains and Mediterranean forest populated by roe deer and imperial eagles.  It's also where you'll find the well-preserved ruins of Termessos, an ancient city that it is said Alexander the Great failed to conquer.
The Mount Solymos Loop Trail will take you up through the forest to Termessos (1050m), and then on a path around the ruins. Stop to enjoy the spectacular views of the surrounding mountains - the old ampitheatre has a particularly good panorama. It's an easy hike that can be fitted into a half-day. Follow it up with a picnic and a dip in the clear turquoise waters of Kapuz Canyon, which is also located in the national park.
3.  Kiliclar Valley Hike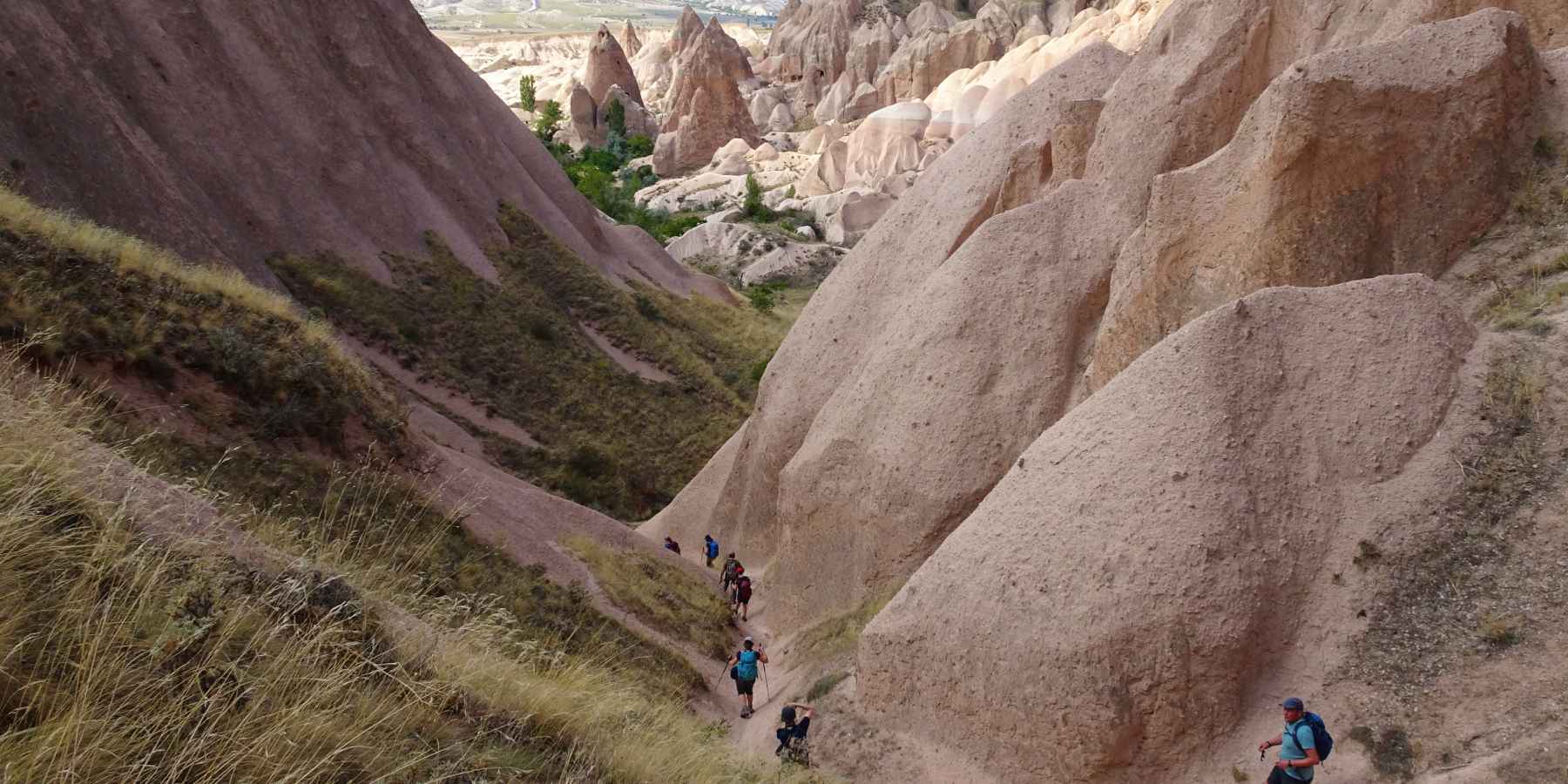 Distance: 8.1 miles (13 kilometres)
Duration: 5 hours
Level: easy
Best for: mind-blowing rock formations
The region of Cappadocia is famous for its otherworldly topography and its 'fairy chimneys', rocky pillars which have ancient cave homes carved into them. While many tourists make a flying visit to take some photos or stay in a cave home, the region is excellent for hiking, with plenty of trails through some of its most beautiful areas.
We recommend hiking through Kiliclar Valley - 'kiliclar' means 'sword' - after the pointed rock formations that line the route. From here you can follow the trail to Göreme open-air museum, a UNESCO world heritage site renowned for the churches with their ornate frescos hewn into the rock. After taking in the sites, take the trail through Meskendir Valley and Red Valley, where you'll be surrounded by spectacular rock formations in hues of red, pink and yellow.
It's an easy route, with points of interest and trails clearly demarcated. But don't underestimate the heat, especially in the summer months! Do the hike early, carrying plenty of water - you'll pass stalls and small cafes where you can refresh yourself with a fresh orange or pomegranate juice.
4. Elekgolu to Karagol Lake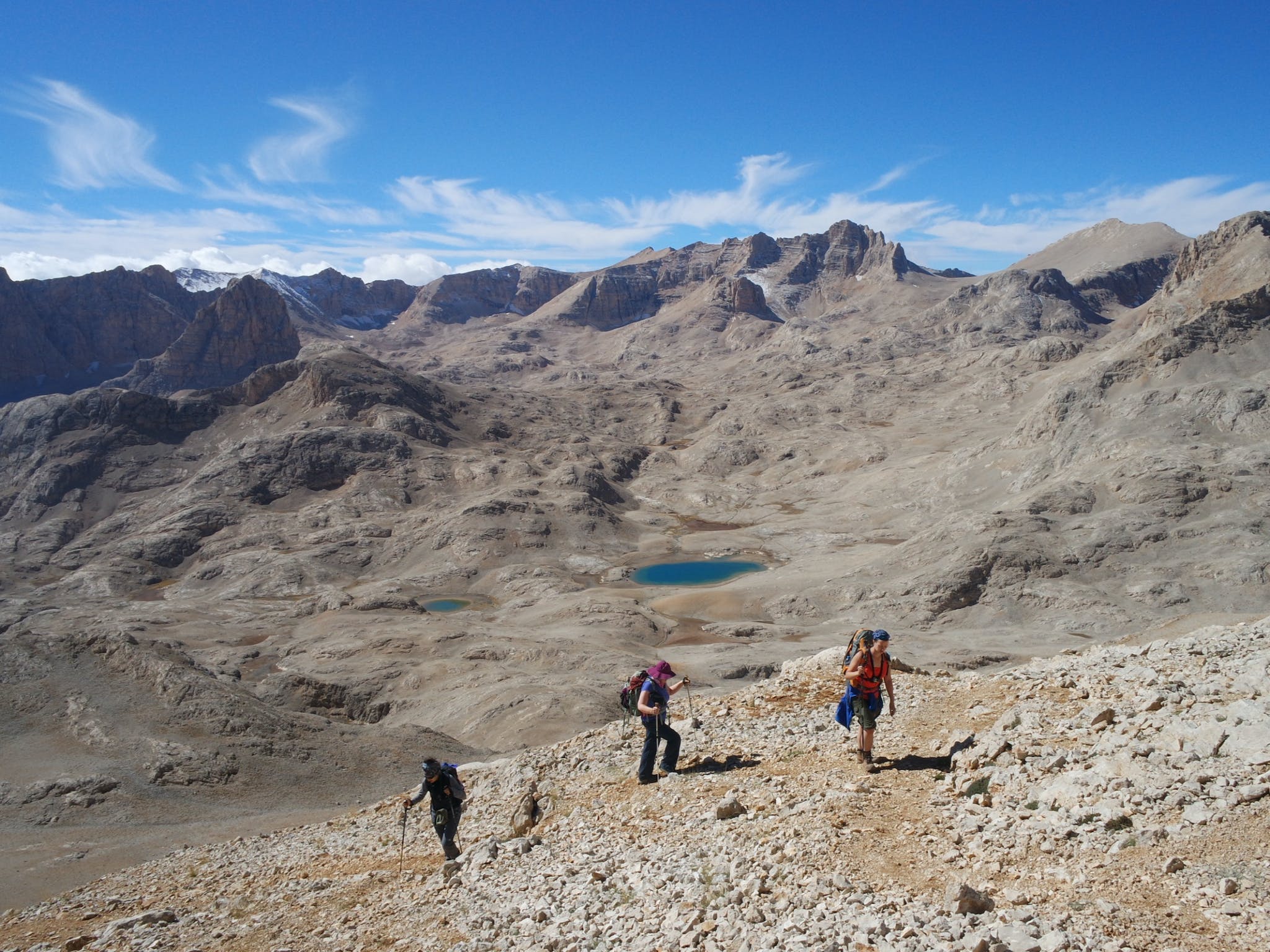 Distance: 40.3 miles (60 kilometres)
Duration: 6 days
Level: challenging
Best for: high passes and deep gorges
The Aladaglar Mountains is an area of plunging gorges, brilliant blue lakes and high rocky mountains - the summits are some of the highest in the Taurus range. There are several hikes through the region, although they're less well waymarked than, say, the Lycian Trail - we'd definitely recommend going with a guide in this remote, high-altitude region.
We recommend the six day hike from the small village of Elekgolu to Karagol Lake (2800m). You'll hike through the sheer-walled Kazikli Canyon and into the Emli Valley to your campsite. The next day involves a hike through a steep forest to the Siyirmalik Valley and onto Eznevit Plateau, where semi-nomadic families live in traditional tents. On the third day of your hike you'll trek along a trail offering up tremendous views of Mount Demirkazik (3756m) to Dipsiz Lake. Your own mountain climb comes tomorrow, as you scramble to the top of Mount Emler (3723m). At the top, there are spectacular views of the surrounding mountains. Descend to your campsite at the Yedigoller Plateau, renowned for its seven lakes.
Day five is a final ascent up the Teke Kalesi Pass (3517m) and down through remote, arid pastures to Karagol Lake. The final day is a short - but steep - descent from Karagol to Pinarbasi village and back to civilization.
It's a tough hike with several high-altitude ascents. You'll be staying in tents for the majority of the trek, so you need a good amount of resilience as well as physical fitness. However, there are plenty of much shorter hiking options for the less experienced hikers. Emler Mountain can be climbed as a day hike, and ascending through the Maden Valley to Karagol Lake and back is another good option.
5. Mount Olympos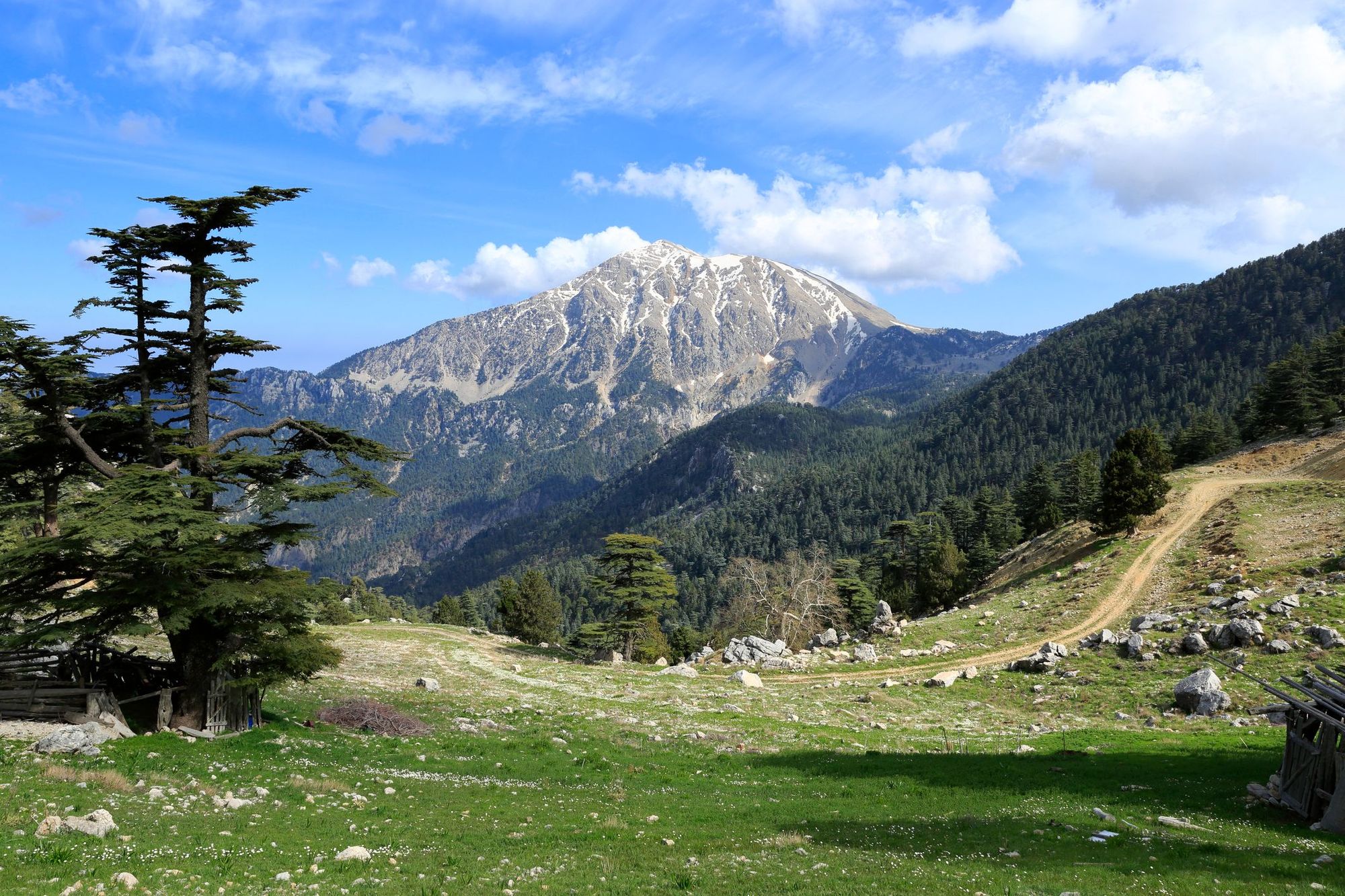 Distance: 10.3 miles (16.6 kilometres)
Duration: 6-8 hours
Level: moderate
Best for: entry-level summits and eternal flames
Don't confuse Turkey's Mount Olympos (2366m) with Greece's Mount Olympus (2917m), although they're both said to be the home of the Olympian gods. In Olympos' favour are the flames in its foothills that burn year-round due to natural gas deposits. They inspired the myth of the Chimera, a fire-breathing monster living inside the mountain. It's a short hike from the town of Cirali to the flames - this is also a good place to base yourself for the Olympos hike.
The most popular route up Olympos (also known as Mount Tahtalı) leaves from the village of Beycik. Take a taxi from Cirali to the trailhead in Beycik and follow the waymarked path through pine forest and up above the trees to the rocky summit. You'll have gorgeous views of mountains and sea - there's also a cable car at the top if you don't fancy hiking back down. Another option is the Lyra Way, a three-day route which takes you around the mountain (and which you could combine with a summit hike).
6. Kaçkar Mountains Traverse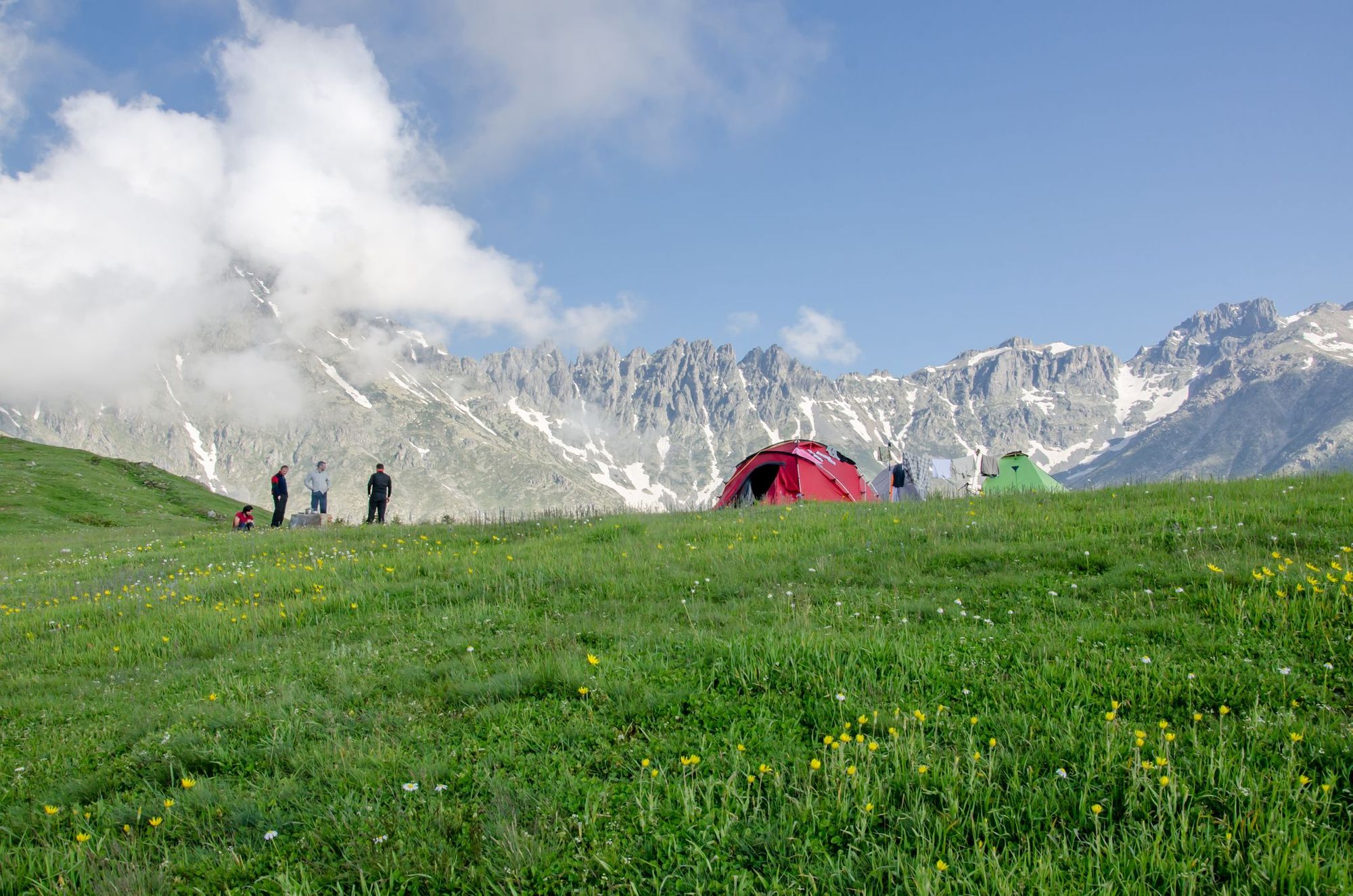 Distance: 28 miles (45 kilometres)
Duration: 4 days
Level: challenging
Best for: remote mountain passes and glacial lakes
The Kaçkar Mountains rise above the Black Sea coast of northeastern Turkey. They're Alpine in character, with glaciated peaks surrounded by wildflower meadows and Turkey's only stretch of temperate rainforest. The area has a unique culture - people emigrated to these wild mountains from Greece, Russia, Uzbekistan and more.
There are eight different trails over the Kaçkar Mountains, all lasting from three to six days. The most popular involve an ascent of Mount Kaçkar, which at 3937 metres, is the highest point in the range, but we recommend a hike that takes you through more of the massif.
Begin in the small village of Yukari Kavron, a village in a green valley surrounded by steep peaks on both sides. You'll follow the trail along the river and then climb up to the Naletleme Pass (3220m), descending to the highlands of Olgunlar - a brilliant day hike, if you're pushed for time. The second day takes you further into the mountains to Dilberdüzü (2,900m), the base camp for climbing Mount Kaçkar.
Wake up before sunrise for summit day. After a 45-minute hike, you'll reach Deniz Gölü, a mirror-like glacial lake surrounded by rugged black peaks. From here you'll take the trail to Mount Kaçkar. Congratulate yourself once you reach the top, and the entire massif is laid out below you. You'll then descend to Dilberdüzü, and the next day, back to Olgunlar.
7. Mount Ararat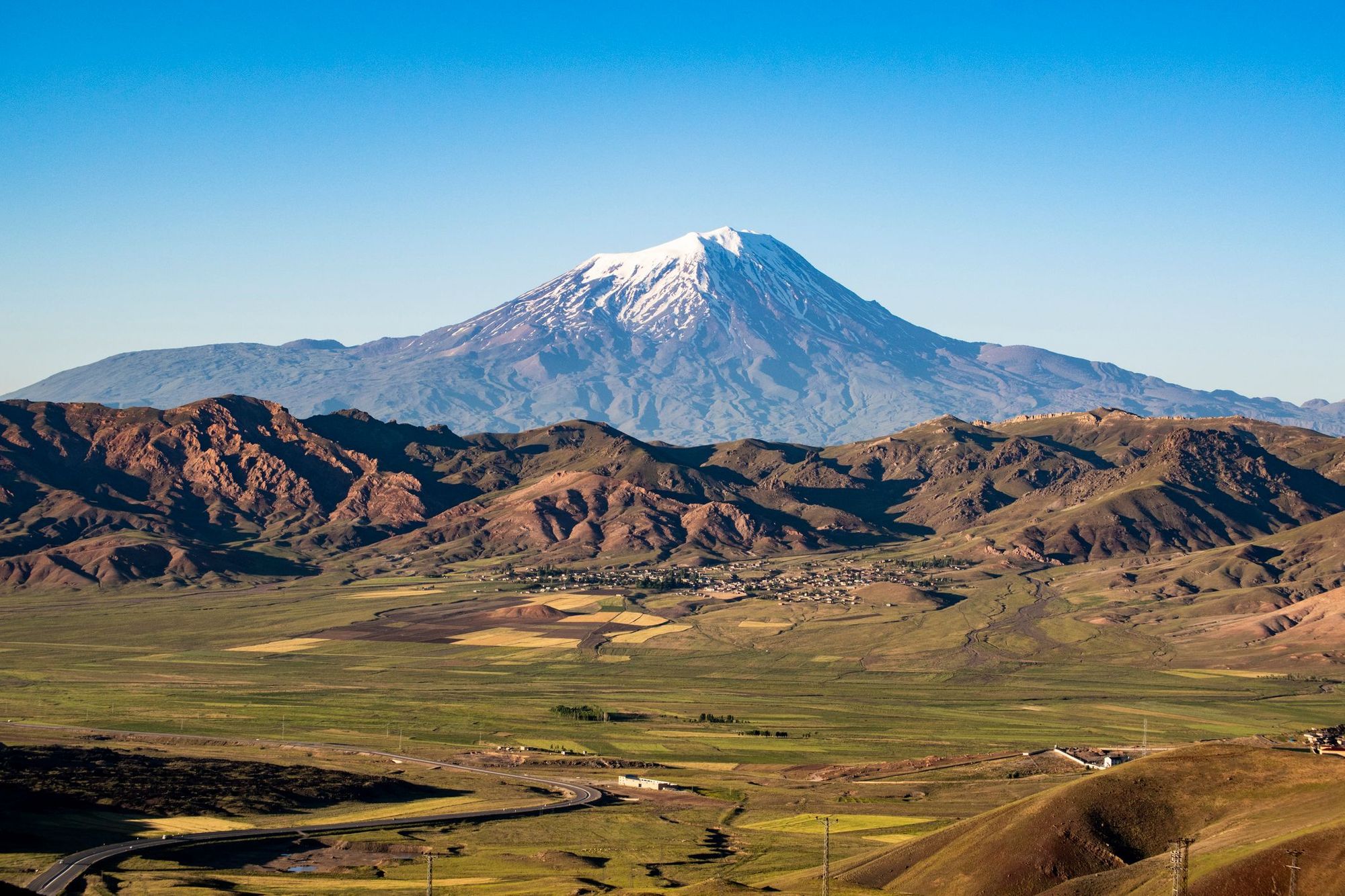 Distance: 46 miles (74 kilometres)
Duration: 5-6 days
Level: tough
Best for: bagging a 5000er
Mount Ararat is a dormant volcano, its snow-capped peak looming above the surrounding landscape - according to Christian mythology, it is the resting place of Noah's Ark. At 5,137m, climbing Mount Ararat is no mean feat - in fact, the Turkish name for the peak is Agri Dagi (which means 'mountain of pain'). However, you don't need technical skills for the ascent, and you're more likely to reach the summit if you acclimatise slowly to the altitude. So, while it is possible to climb Mount Ararat in three days, our suggested itinerary allows plenty of time for acclimatisation. We also highly recommend doing this climb with a guide - not only will you benefit from their expert knowledge of the route, the tour operator will apply for the permit you need to climb Ararat on your behalf.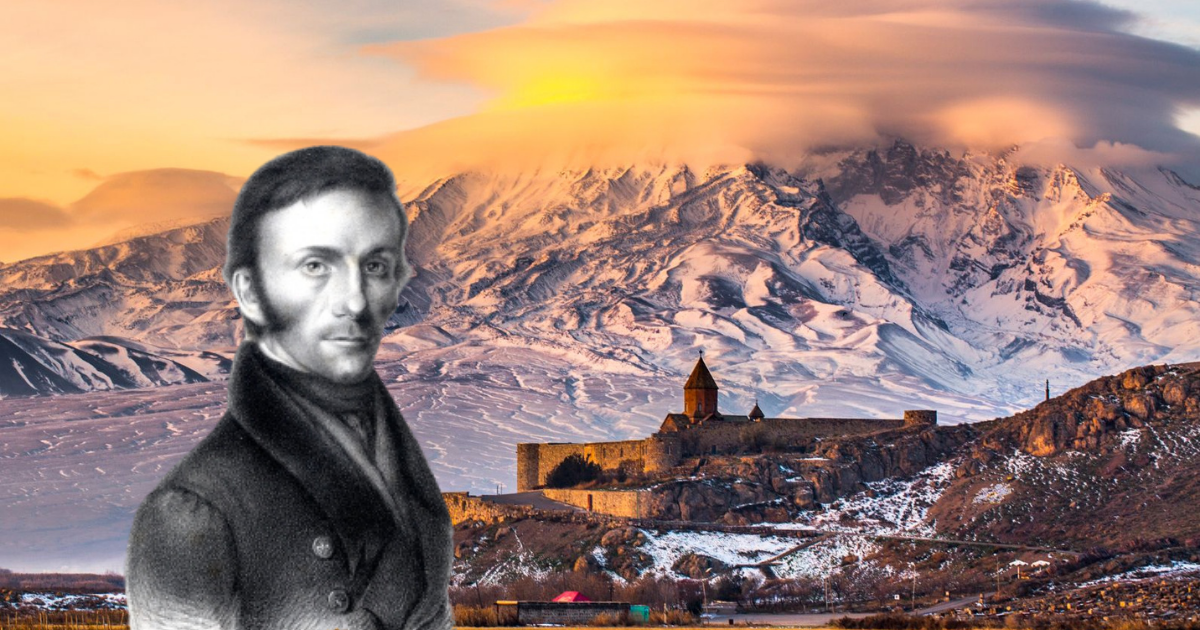 Most itineraries begin in Van, a majority Kurdish-populated city (where you'll find the closest airport). Begin the first day with an acclimatisation hike of the nearby Mount Artos (3550m) from the nearby town of Gevos - there are beautiful views of Van and the nearby highlands from the summit. The next day you'll drive to the trailhead of the hike at Eli Village (2000m), and head out on a four hour trek to your first campsite (3200m) in a grassy high-altitude meadow. On the third day you'll go on an acclimatisation hike in the surrounding mountains.
Day four is an ascent to base camp. You'll leave behind the grasslands, climbing the rocky scree slopes up a zig zag track. Base camp (4200m) is located on a rocky ridge with a view of the surrounding valleys. Summit day is the hard one. You'll trek up through the scree until you reach the glacier that covers the summit. In certain conditions, you'll require use of crampons and ropes - it's difficult terrain to navigate at high altitude. Groups tend to reach the summit of Ararat after six or seven hours of hiking. On a clear day you'll be able to see five countries from the top - Turkey, Iran, Georgia, Armenia, and Nakhchivan. The descent to your first camp takes another three to four hours.
8. St Paul Trail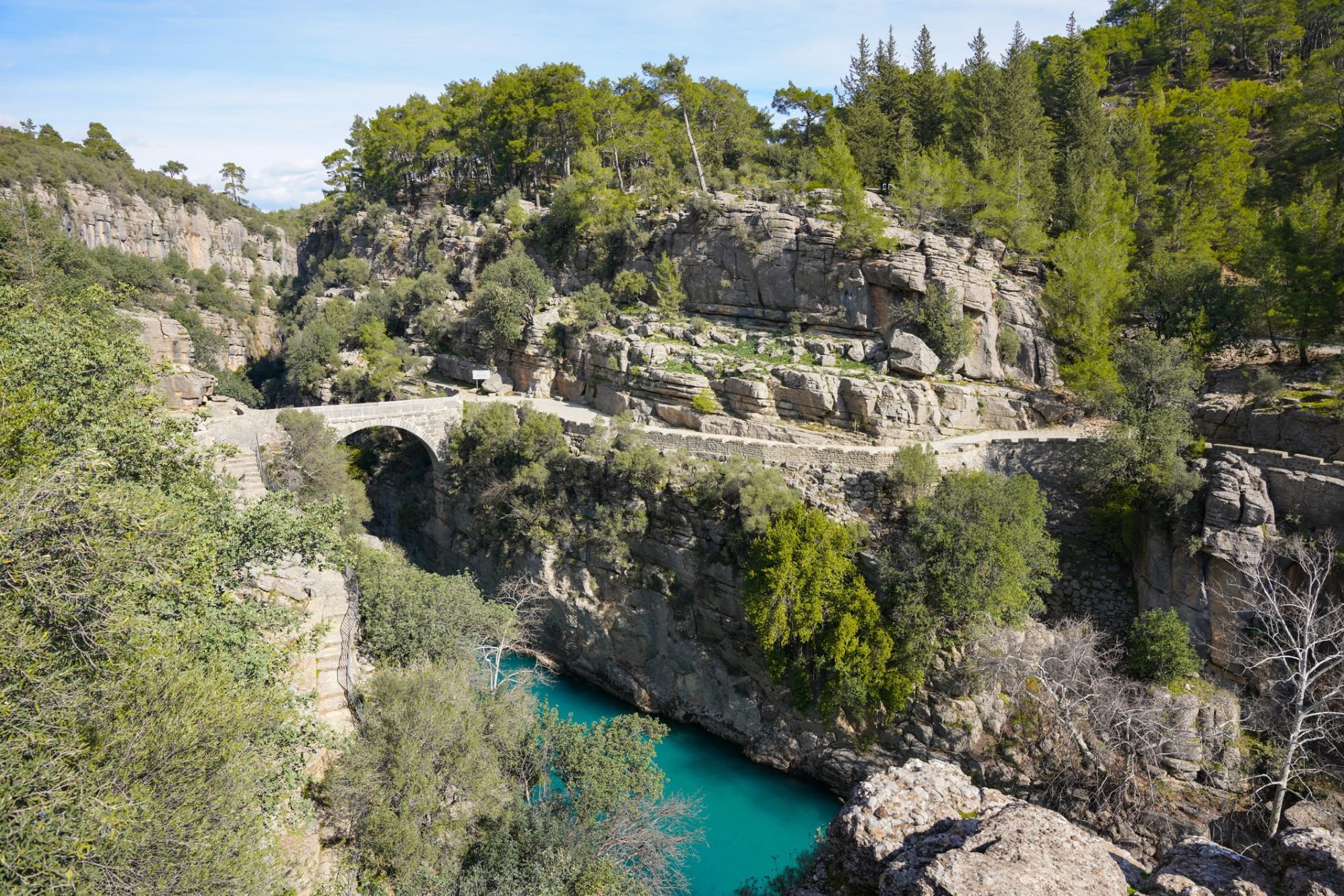 Distance: 310.6 miles (500 kilometres)
Duration: 27 days
Level: challenging
Best for: a long-distance stomp through rural Turkey
This is Turkey's answer to the Camino, and its second long-distance trail (also waymarked and developed by Kate Clow). It aims to trace the journey of St Paul - who is responsible for spreading the teachings of Jesus across western Europe - on his first journey through Asia Minor.  Described as 'wilder' than the Lycian Way, you'll pass through spectacular and varied scenery while getting an immersion into rural Turkish culture.
The trail begins next to the ancient ruins of Perge near the coastal city of Antalya, and travels north across the Taurus Mountains, ending in Yalvac near Lake Egirdir. There's a second branch to the trail, with an alternative start point at the Köprülü Canyon National Park, which joins the main trail at the Roman site of Adada.
Most guided (or self-guided) itineraries of the St Paul Trail select the best parts of the route, transferring you to various points on the walk by car. Some of these include Köprülü Canyon, a dramatic 400 metre-high limestone canyon, an ascent of Sivri Peak (1850m) and the ancient ruins of Selge, which are accessed via an old Roman road through deep forest. However, it's also possible to hike an unbroken stretch - Kate Clow's guidebook of the trail will give you the best insight into the route.
9. Küre Mountains Trail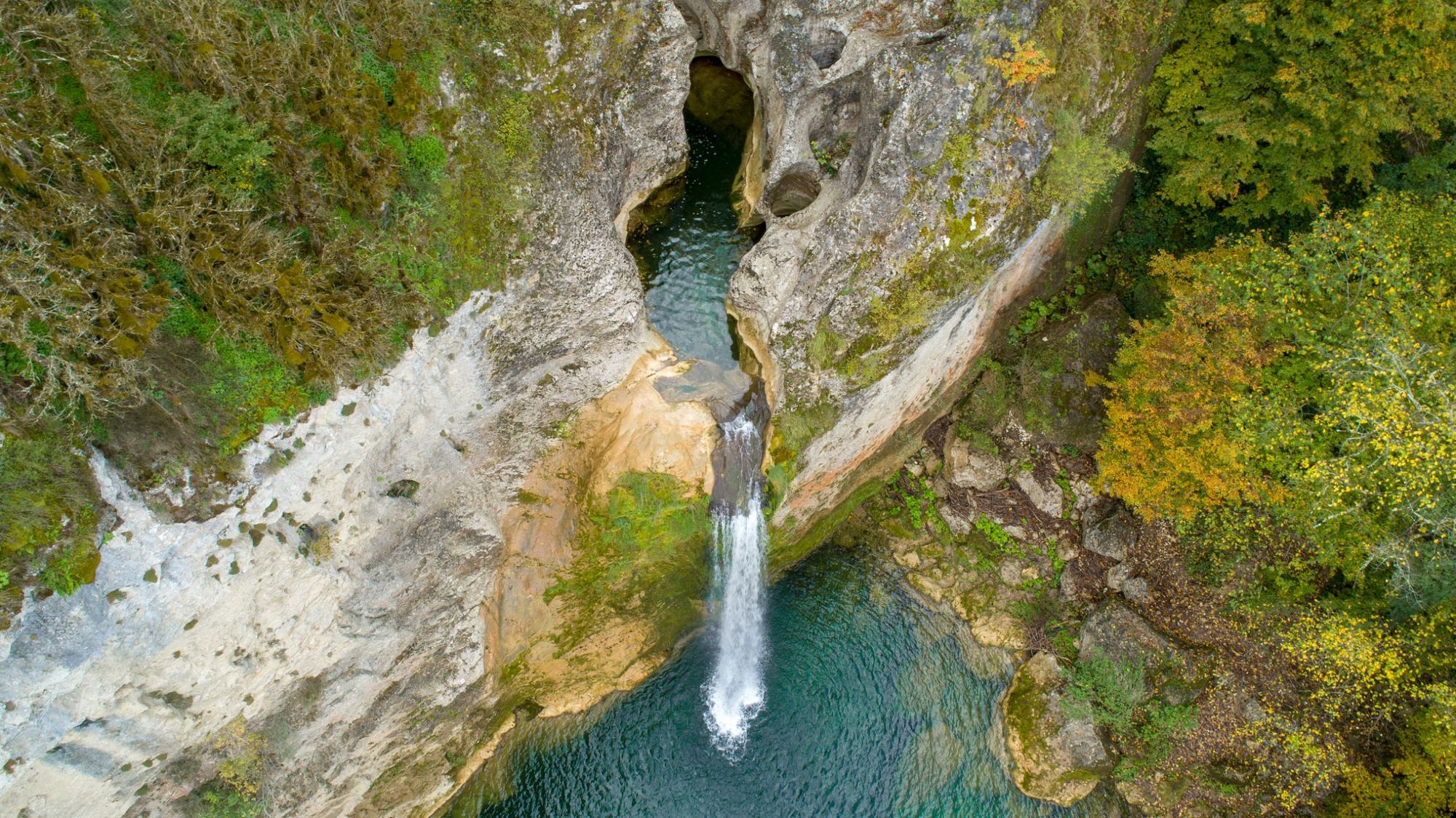 Distance: 48 miles (77.2 kilometres)
Duration: up to 7 days
Level: moderate
Best for: biodiverse and varied scenery
The Küre Mountains National Park in northern Turkey has been named by WWF as a protected site for biodiversity, thanks to its deep valleys, plunging waterfalls, forested mountains and a number of endemic plant species. Its varied microhabitats are home to the wild cat, otter and brown bear.
A network consisting of 300 miles of waymarked trails has been developed across the park as part of a successful eco tourism project. You can base yourself within the park and go on several day hikes, or do a multi-day traverse of the park. Culture Routes has a recommended seven-day itinerary, which begins at Azdavay Başdeğirmen Waterfall and ends at the Sorkun Plateau. You'll pass by several gorgeous waterfalls, navigate the Çatak, Valla and Şehirban Canyons and visit Ağlı Castle, located on a forested hill. Accommodation is in campsites or at rural homestays.
It's possible to hike Küre independently, although we would recommend you take a decent map with you (GPS tracks of the trails can be downloaded here). If you're new to hiking, we recommend selecting one of the day hikes to do - the Horma Canyon route is particularly popular.
10. Bozburun Peninsula Hike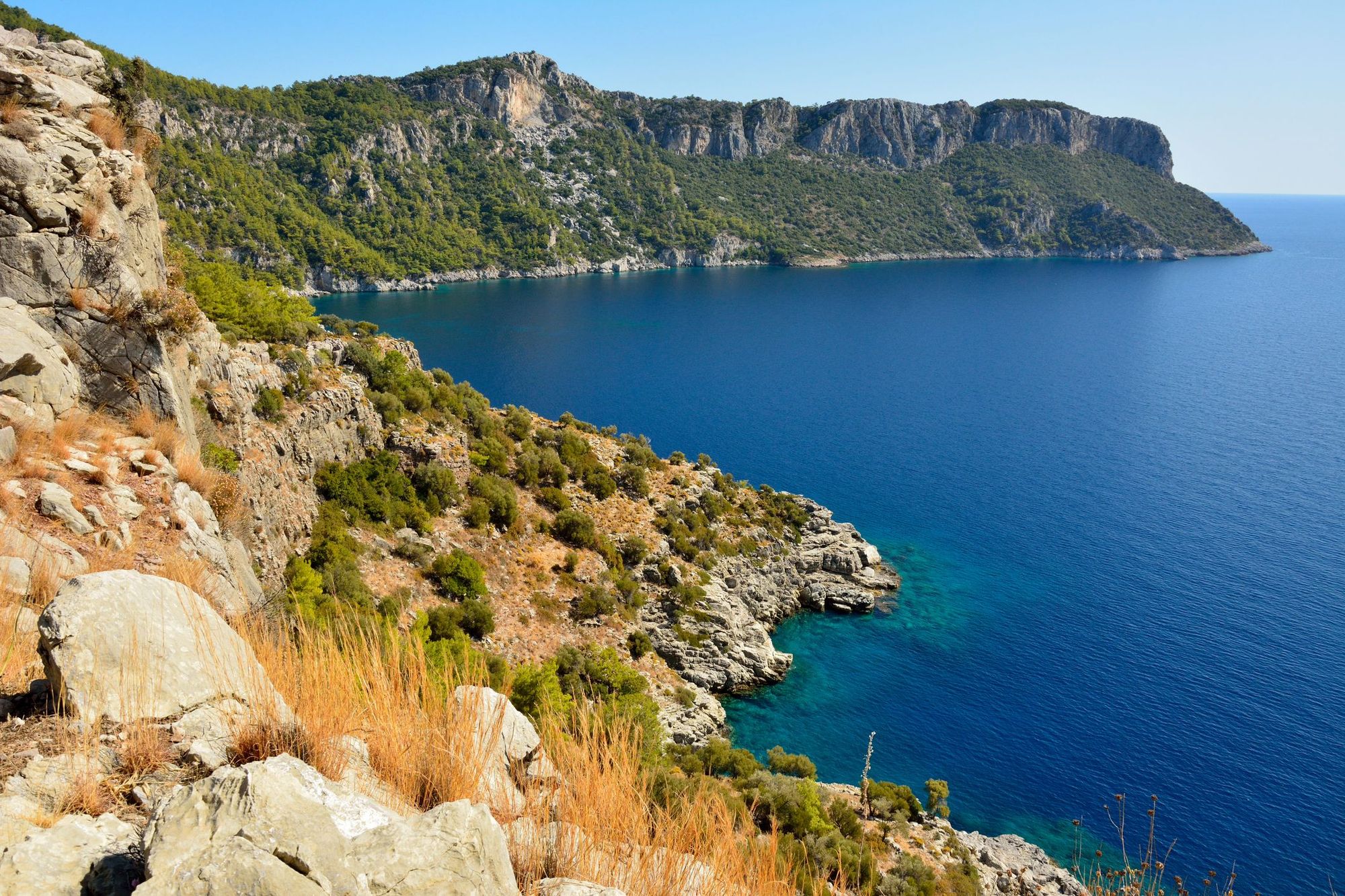 Distance: 19.2 miles (31 kilometres)
Duration: 3 days
Level: easy
Best for: unspoilt coastal vistas
The Bozburun Peninsula hike is a section of the 500 mile long Carian Trail, a predominantly coastal trail through southwest Turkey. One of the highlights is the part that traverses the unspoilt Bozburun Peninsula, renowned for its traditional sailing boats (known as 'gulets') - we'd definitely recommend taking time for a sailing trip.
On our recommended three-day trek, begin your hike in the small village of Bahçeli. Ascend the stony path for dramatic coastline vistas, including the Greek island of Rhodes across the Aegean Sea. You'll head towards the unspoiled town of Cumhuriyet. Day two is an easy half day hike to Bozburun town, passing small villages and coves where you can stop for a swim. There are plenty of sailing trips on offer from the harbour. The third and final day is a hike to the picturesque town of Selimiye, with yet more turquoise vistas on offer.
This is the perfect hike for people looking for a leisurely long weekend of walking. It's a good way to combine walking with some idyllic sea swims, sailing or some sea kayaking.
The Best Time to Go Hiking in Turkey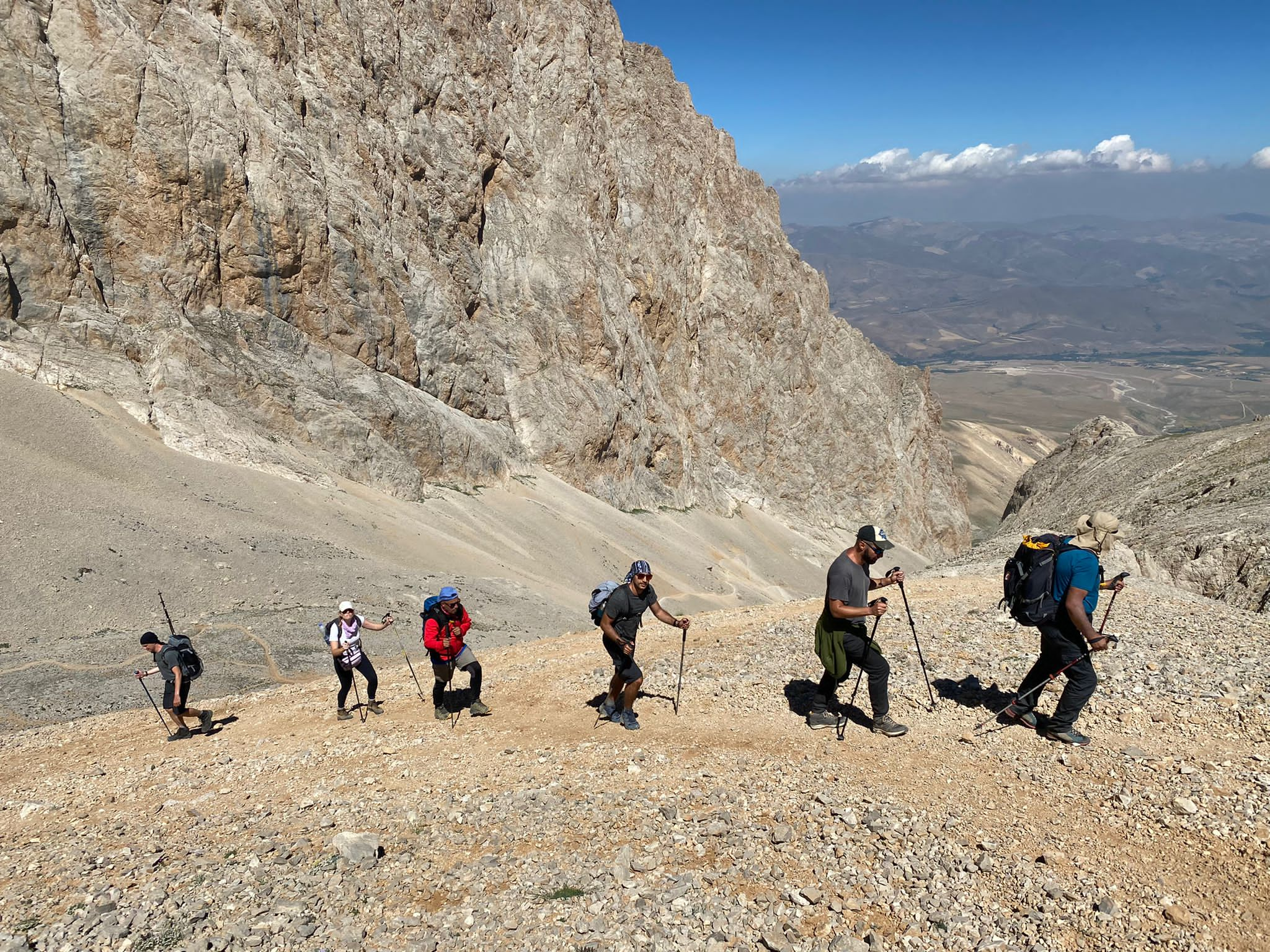 In general, the best time to go hiking in Turkey is during the spring or autumn months (March to May, September to November). The summer can be uncomfortably hot - temperatures often reach over 30°C, especially in Cappadocia and on the coast. In the winter you can expect rain, snow and cold temperatures (although anyone living in more northerly latitudes might consider the weather to be quite mild).
The exception to this rule are the high altitude treks on this list, such as the ascents of Mount Ararat and Mount Kaçkar. Mountain climbing season is during the warmer months - from June to September - otherwise the passes and paths are blocked by ice and snow.
Feeling inspired? Check out our epic hiking and multi-activity trips in Turkey, including Trek Turkey's High Taurus and Cappadocia.