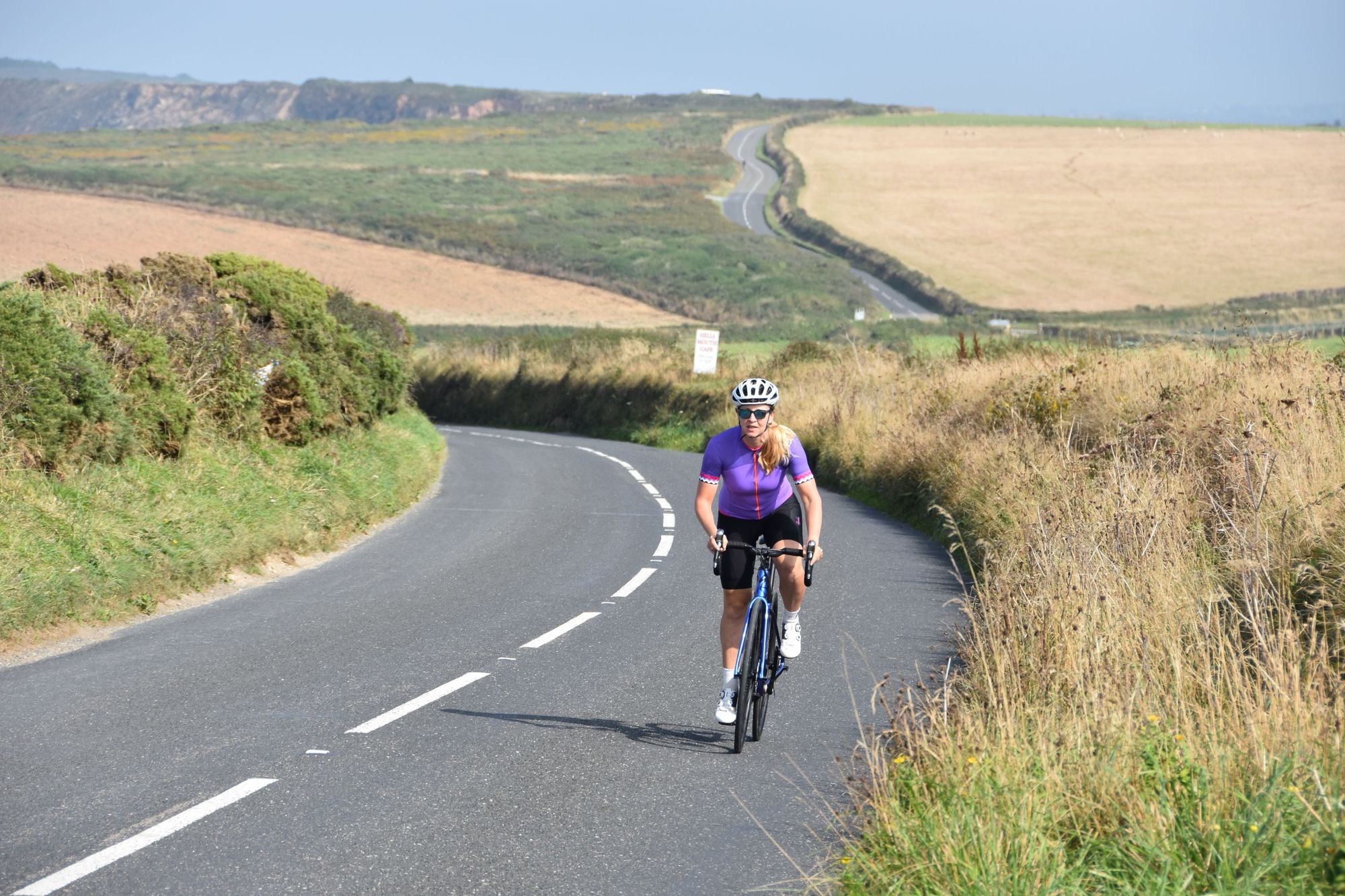 The iconic journey from Land's End to John o' Groats takes budding cyclists (or ambitious walkers and runners) from the southwest of the British mainland to the northeast of the island.
The long-distance challenge is the most famous in British cycling, but there's no one set route that's universally taken between the two extremities. Rather, the route comprises a start point in Cornwall and a finish point in Caithness - with a whole lot of ground to cover in between.
There are multiple reasons to ride the route and that reflects the different ways that people ride it.
"Everyone does it in their own style," says Hannah Reynolds, who alongside John Walsh is the co-author of Britain's Best Bike Ride, a new book which sets out to map the ultimate 1000-mile route from Land's End to John o' Groats.
"Some people just want to get there as quickly as possible," says Reynolds. "Other people might meander via their auntie's house in Preston, because it's a free night's accommodation. People go west, or east, but there are a few pinch points along the way where route designers have to make decisions on which way to take. There are multiple reasons to ride the route and that reflects the different ways that people ride it - whether it's a bucket list challenge, or fundraising or to go out and see more of the country. It's a big, self-explanatory challenge."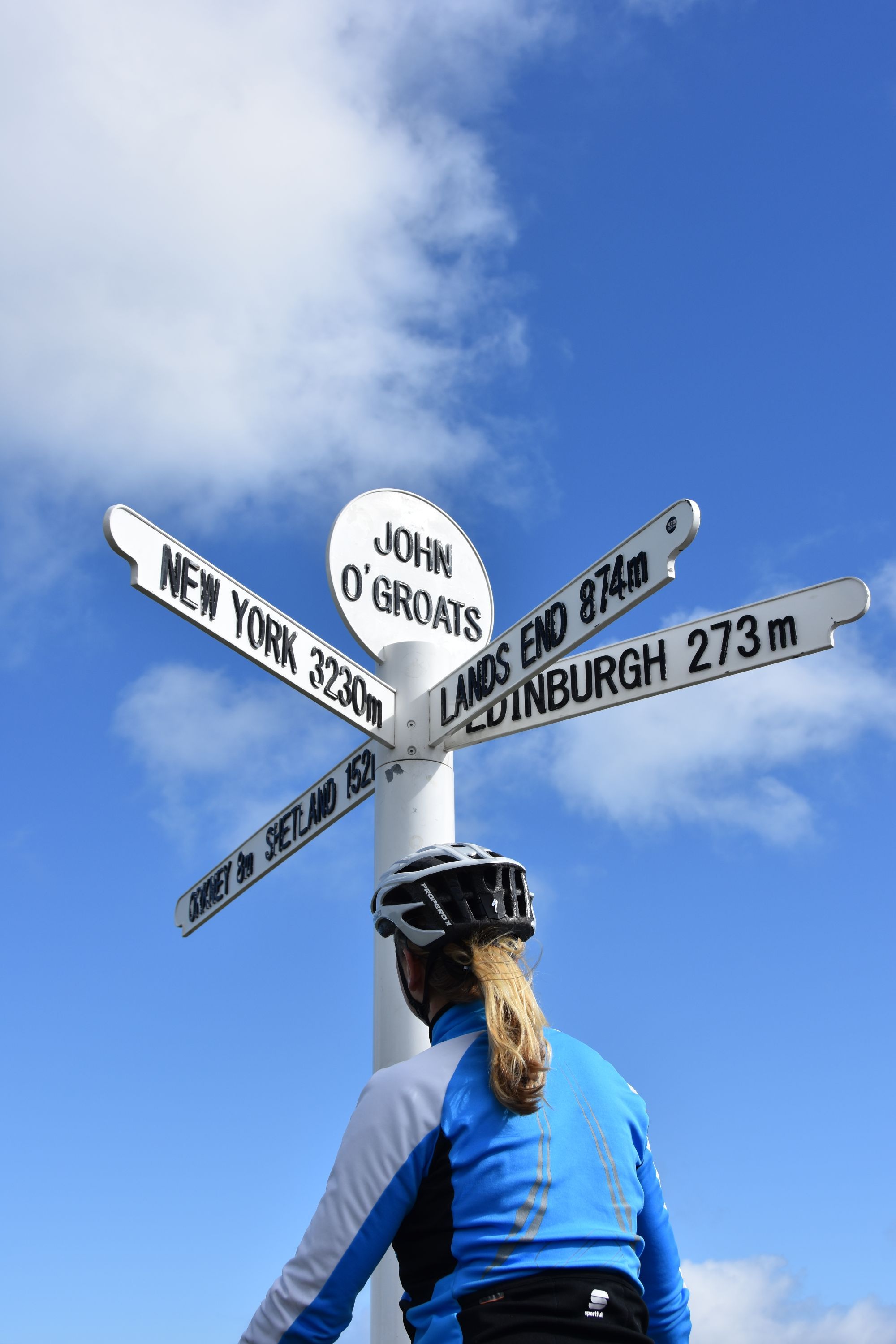 Land's End to John o' Groats is 601 miles as the crow flies, part of which would require a sizeable swim through the Irish Sea. The quickest route using classified roads, meanwhile, is around the 840-mile mark - though this would involve busy roads, and ignores Wales almost altogether.
Reynolds and Walsh had previously co-authored France en Velo, a similar book mapping out a cycle from St-Malo to Nice, from the Channel to the Mediterranean Sea. After years of describing that route as "like Land's End to John o' Groats but with better wine, food and weather" they figured they weren't doing justice to the long-distance challenge back in their own country, and having both ridden it before, they decided to return to the UK route to fix that.
"What we wanted to do, with an open mind, was go out and explore and find what we consider, by our standards of enjoyable riding, the best way to do it," says Reynolds. "So, no busy roads, plenty of detours to interesting places, stops in villages or towns with history or culture or a brilliant brewery or bakery, or an outstanding view - even if it meant cycling an extra 500m out of the way."
One of the first decisions Reynolds and Walsh had to make was which way to turn coming out of Cornwall. "We opted for the north coast," Reynolds says. "A lot of guidebooks go to the south, but the north coast is vibrant. You go through St. Ives, which is really interesting culturally, and there are fantastic cliff top views and beautiful bathing coves. The roads are often quieter, too."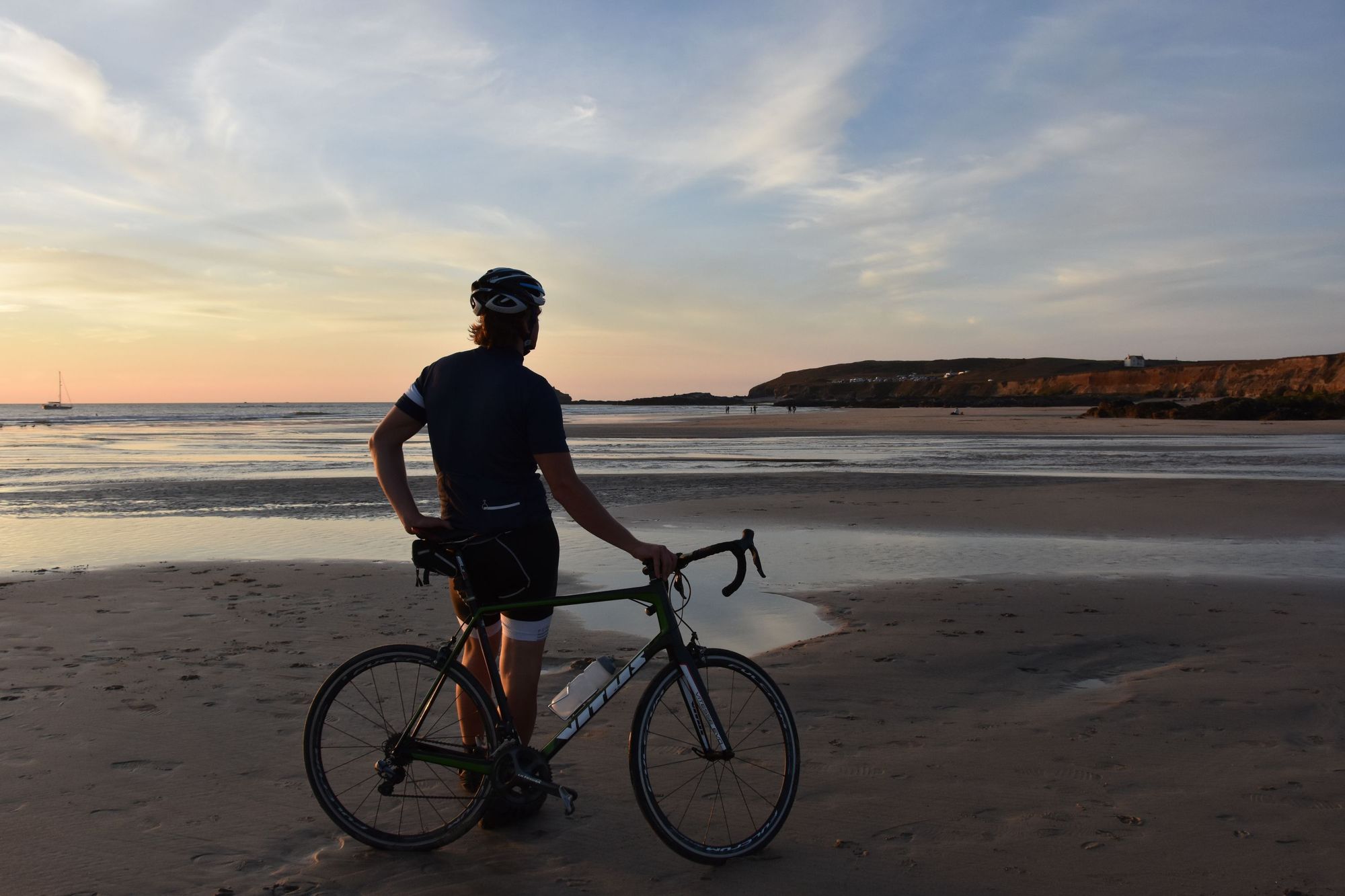 It is a hilly part of the world, Reynolds admits. "That's the shock for everybody who does Land's End to John o' Groats," she says. "A lot of people think it's going to be easy to get to Scotland and it really isn't. There are some really steep, hard hills out of Cornwall, but we felt vindicated when we met someone who lived in Cornwall who said that that's how they would have done it!"
Reynolds and Walsh utilised local expertise and the knowledge of local bike shops along the route, "rather than, sort of, arrogantly looking at a map and making decisions about a part of the country we don't know that well," she says. "So we've got a lot of routes the locals are using."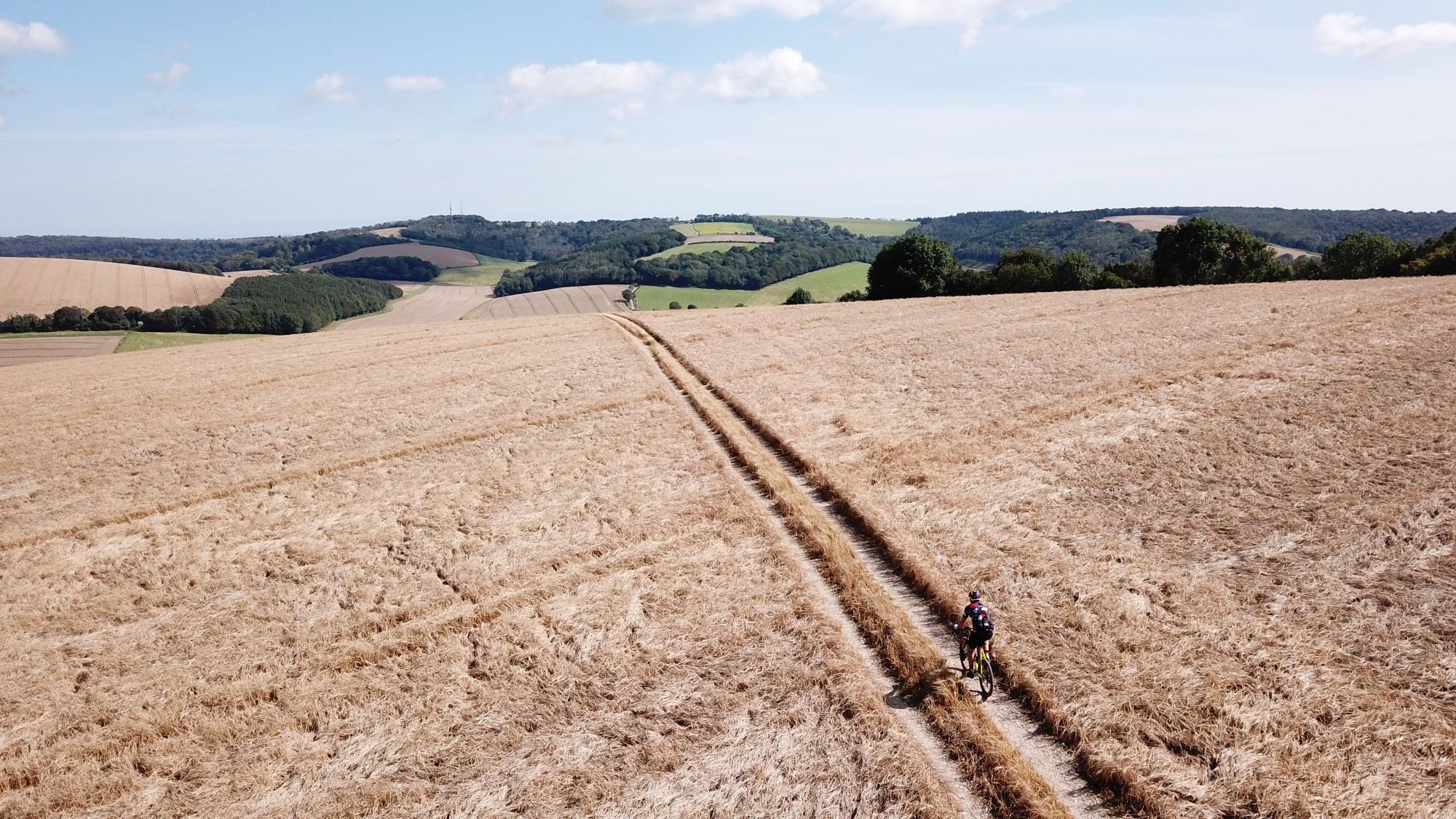 They also decided their route should visit Wales.
"It's really important for it to be a British bike ride," Reynolds says. "We go over the Severn Bridge, ride through Tintern and then follow the Welsh border using the River Wye, because that in itself is incredibly scenic and beautiful riding. We spend 50 miles just mirroring the flow of the river - because it's important that you have a flavour for every part of the mainland."
Further decision-making came in the northwest of England. "It's a post-industrial landscape which maybe doesn't always look the most attractive," Reynolds says. "It can be a bit of a mess, and the map can be a real maze - like a thorny knot of motorways and arterial roads."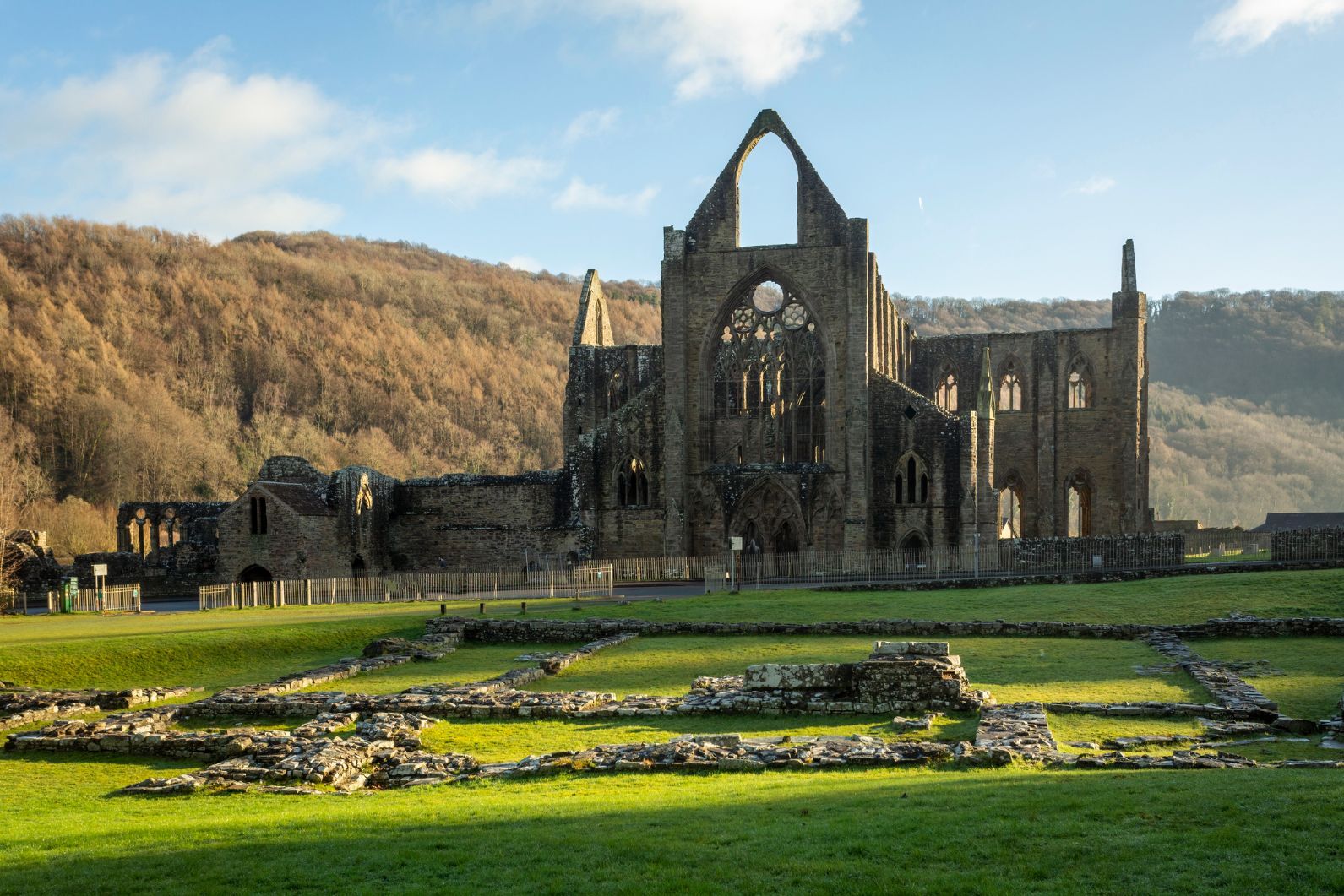 Reynolds and Walsh are based near this area, so were able to visit often on route-finding missions. "We wanted to link up the quiet country lanes that have been isolated by major arterial roads," she says. "Quite often there would be something that was once probably a major road, which the traffic has since been taken off and directed onto something better connected. By finding all of those little ways, we feel we've found a quiet way through, that gives you a sense of landscape and a sense of the industry, but without dicing with traffic too much."
Crossing the border near one of the best-preserved towers on Hadrian's Wall, the route rolls into the leafy Scottish borders, passes through Edinburgh and heads to Perth and Scone Palace, where Scottish kings were once crowned, and onto the Cairngorms. The final stretch is on an interior route from Inverness, visiting "some of the most isolated and wild places of the Highlands".
The route never changes, but every rider will have a different experience.
The book divides the full, 1000-mile route up into 30 sections, and includes tips on where to sleep, eat and stock up on supplies along the way - as well as pleasant little detour details for cider stops or wild swims. As such, it can work as well as a cycling guidebook as it can as a route map.
"You could do it in 30 days, one stage a day and take a slow pace, eating and drinking your way up the country, taking stops to go swimming, or to go to art galleries and take in all the history along the way, or you could build it into three-to-four blocks a day and do it in 10 days, riding 100-miles a day flat out," says Reynolds. "It's about your mentality. If you want to put a number on how quickly you can ride a thousand miles, the route serves that purpose. Or if you want to get to know Britain better, it facilitates that as well."
There are suggested itineraries in the book, but the information and blocks are also all there for people to put it together themselves.
"The route never changes," says Reynolds. "But every rider will have a different experience, taking into account their own interests and passions - and either way, at the end, you'll have done LEJOG 1000."
Inspired? Find out more at lejog1000.cc or check out our range of cycling adventures holidays now!
This article contains affiliate links. Which basically means we make a little commission if you click through and buy something. It doesn't cost you anything, and it just means we can do more good things in good places.