Reykjavik is the world's most northerly capital city, and has a burgeoning arts and restaurant scene that belies its small size. You might be able to walk around it easily in a day, but it would take weeks to visit all the quirky bars, unique museums and other cultural attractions.
Cool is the operative word when it comes to Reykjavik - an adjective describing both its creative scene and the weather. In summer, the temperature will rarely rise above 15℃, and during the winter you can expect around five hours of daylight and a lot of snow. Luckily there's a lot to do when the weather's bad, from marvelling at the artefacts in the Phallological Museum to watching a show at Harpa concert hall.
On a trip to Reykjavik, expect the unexpected, be it sitting in a geothermally heated hot tub in a snowstorm, an impromptu all night party with the locals, or glimpsing the northern lights from a rooftop cafe.
The Basics:
Where to Explore in Reykjavik?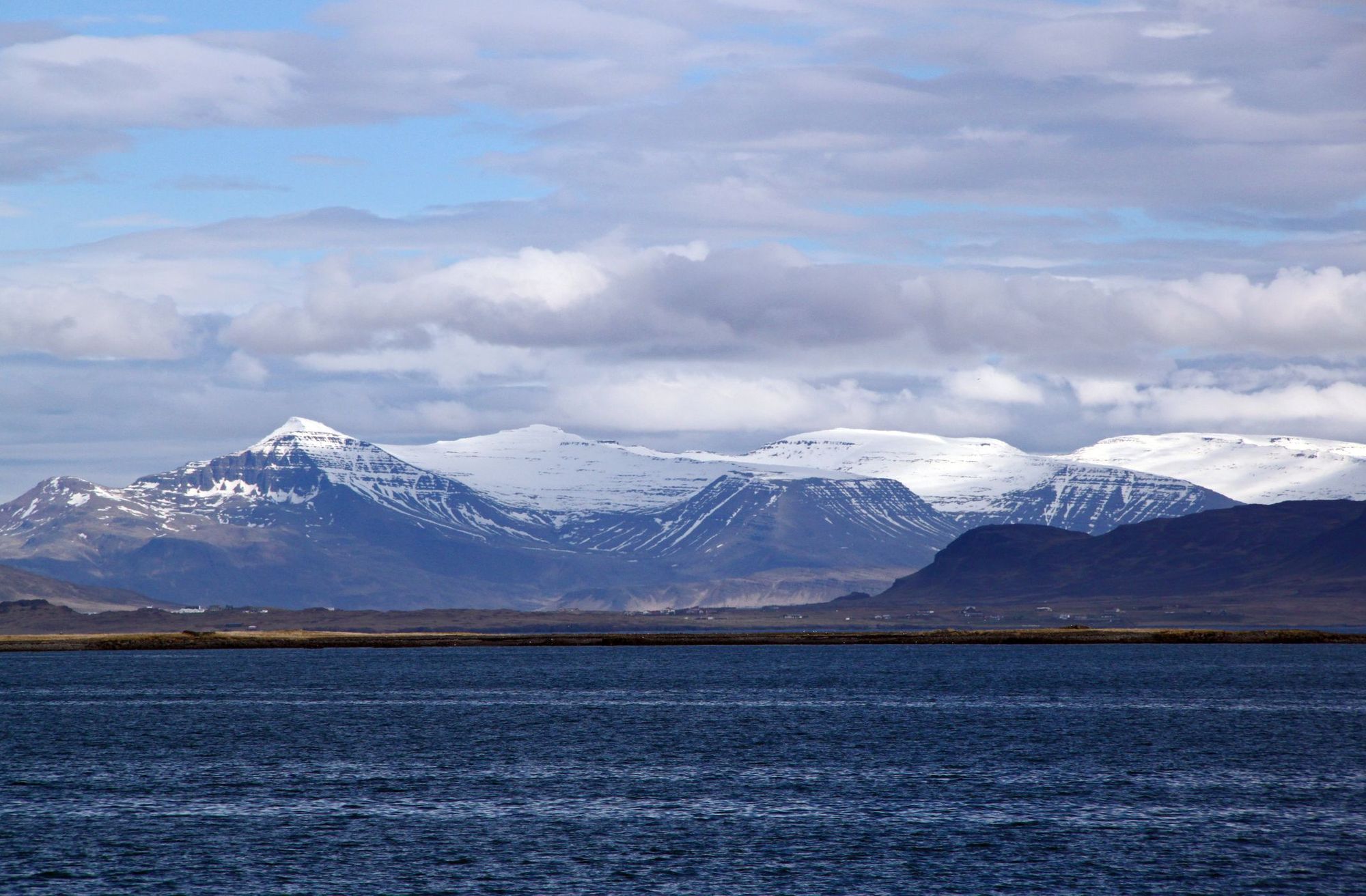 Reykjavik Harbour
Stroll down through the Old West Side towards Reykjavik Harbour (also known as the Old Harbour), which looks out over Faxaflói Bay, towards flat-topped Mount Esja. You'll also be able to see Harpa concert hall, which has a distinctive coloured glass facade. You'll find many of the capital's museums here, alongside a weekend flea market and several restaurants. It's also a point of departure for northern lights or whale-watching tours.
Iceland Phallological Museum
Reykjavik has museums in abundance. You can learn about Reykjavik's history and culture, and the island's marine life. Or, you can head to the Phallological Museum to learn more about the niche discipline of phallology. The museum has a collection of two hundred penises and penile parts, each of which belong to one of Iceland's mammals, including a 'rogue polar bear'. It also promises a collection of 350 utensils and 'artistic oddments' of the phallic variety.
Reykjavik's Swimming Pools
The capital's swimming pools are popular with locals, and they're also a unique experience for tourists. They're normally located outdoors, and people use them in all weathers, as the water is geothermally heated. Vesturbaejarlaug Swimming Pool is located west of the city centre; it's a local favourite, and alongside the pool are several hot tubs of different temperatures. Another option is Árbæjarlaug, a larger complex with a cold plunge pool, a water slide and a sauna.
www.visitreykjavik.is/vesturbaejarlaug
Climb Mount Esja
Reykjavik is surrounded by nature, and an array of hiking trails can be found within a short drive from the city. One of the most popular options is to summit Esjan, a volcanic mountain range more commonly known as Mount Esja, the mountain visible from the harbour front. The route begins with a clearly demarcated trail and becomes steeper the higher you go. Summit þverfellshorn (884m), and enjoy the panoramic views of Reykjavik and the surrounding landscape. Mount Esja Hiking Centre is a 20-minute drive from the capital, and can also be reached by taking bus 57 from the Artun bus stop.
The Best Viewpoint in Reykjavik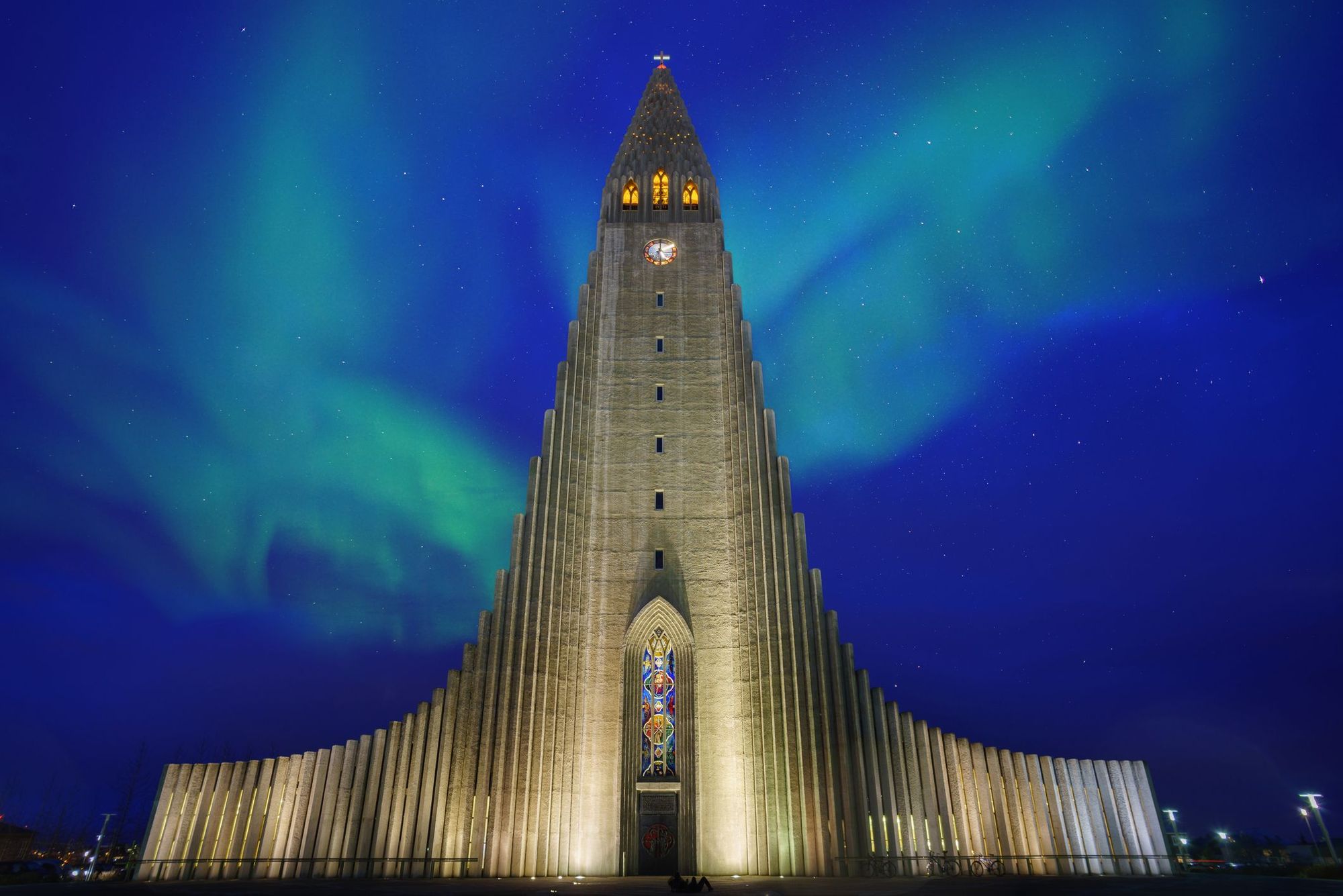 Hallgrimskirkja Church is the tallest church in Iceland, a distinctive modernist building standing 74.5 metres tall. For a nominal fee (for Iceland, at least) you can head up to the top of the church's tower, which has an observation deck. You'll have a panoramic view of the colourful houses in Reykjavik's Downtown area, and out across the bay to Videy Island.
Adventures Near Reykjavik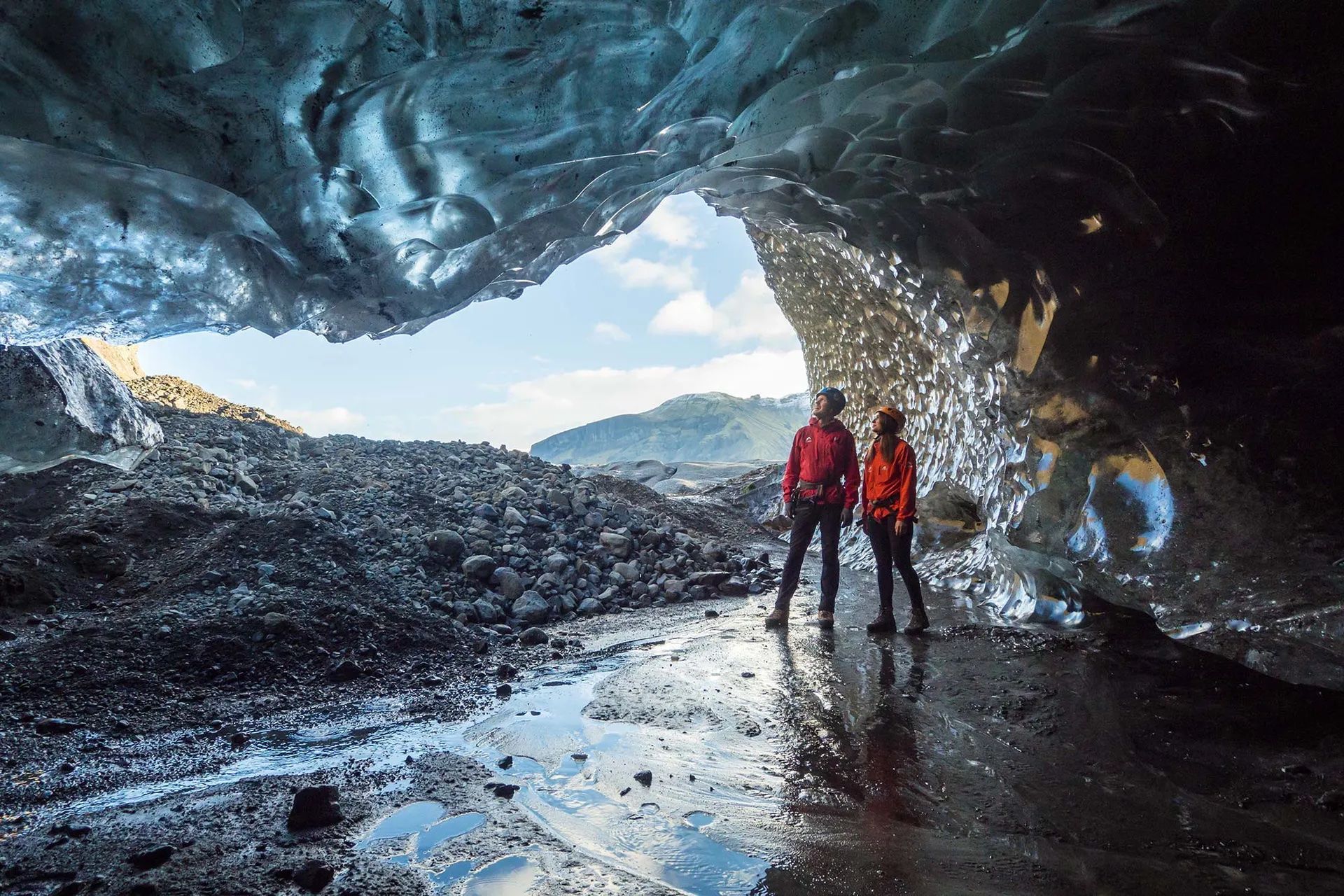 Head to Laugarvatn, a small town an hours' drive from Reykjavik, and use it as a base for exploring. Drive to Thingvellir National Park, where you can hike between two tectonic plates, and marvel over Geysir and the plunging Gullfoss waterfall.
Other hiking options include an ascent of Sólheimajökull Glacier (use crampons and take a guide) or a trek through Reykjadalur to a valley of hotsprings, mud pools and even a geothermal river. And on the long winter evenings you can head out to hunt for the northern lights.
Where to Eat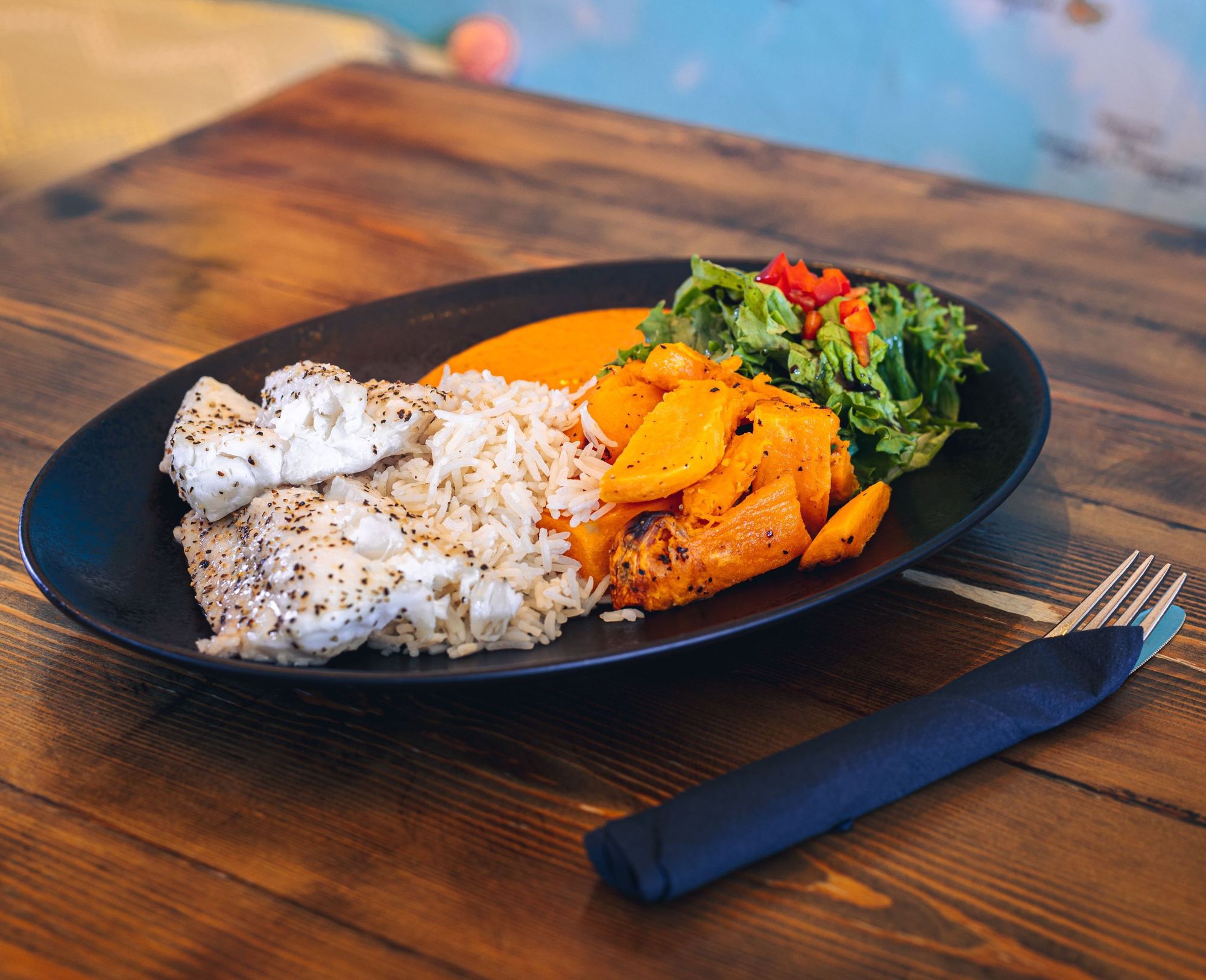 Bæjarins Beztu Pylsur
If you're on a budget, do as the locals do and grab a hot dog from one of the takeaway stands around the city. The most popular is a small chain of stands known as Bæjarins Beztu Pylsur, which translates to 'the town's best hotdogs'. Visit the central Reykjavik stand on Tryggvagata and you'll be following in the footsteps of Bill Clinton, who ordered a hotdog with mustard in 2004. Most Icelanders opt for 'eina með öllu' or 'one with everything' - toppings of raw onion, crispy onion, sweet ketchup, mustard and remoulade.
Floran - Garden Café/Bistro
Floran is located in the Reykjavik Botanical Gardens, in a large, plant-filled atrium offering views of the park. There's something very atmospheric about enjoying a meal there on a rainy day, watching the drops slide down the glass panes. Food is inspired by the botanical surroundings, and dishes use vegetables, herbs and flowers from its garden and greenhouse. Expect colourful salads, a daily 'garden soup' and Smørrebrød (an open-faced sandwich) - there are plenty of plant-based options.
Salka Valka
Named after a novel by Icelandic literary giant Halldór Laxness, Salka Valka is a restaurant well known for its cosy atmosphere, welcoming staff and traditional Icelandic cuisine. Tuck into plates of herring on rye, fish soup and slow-cooked lamb shank. If this type of hearty fare doesn't appeal, there are also a selection of sourdough pizzas. Try an Icelandic 'happy marriage cake' (made with rhubarb) for dessert.
Where to Drink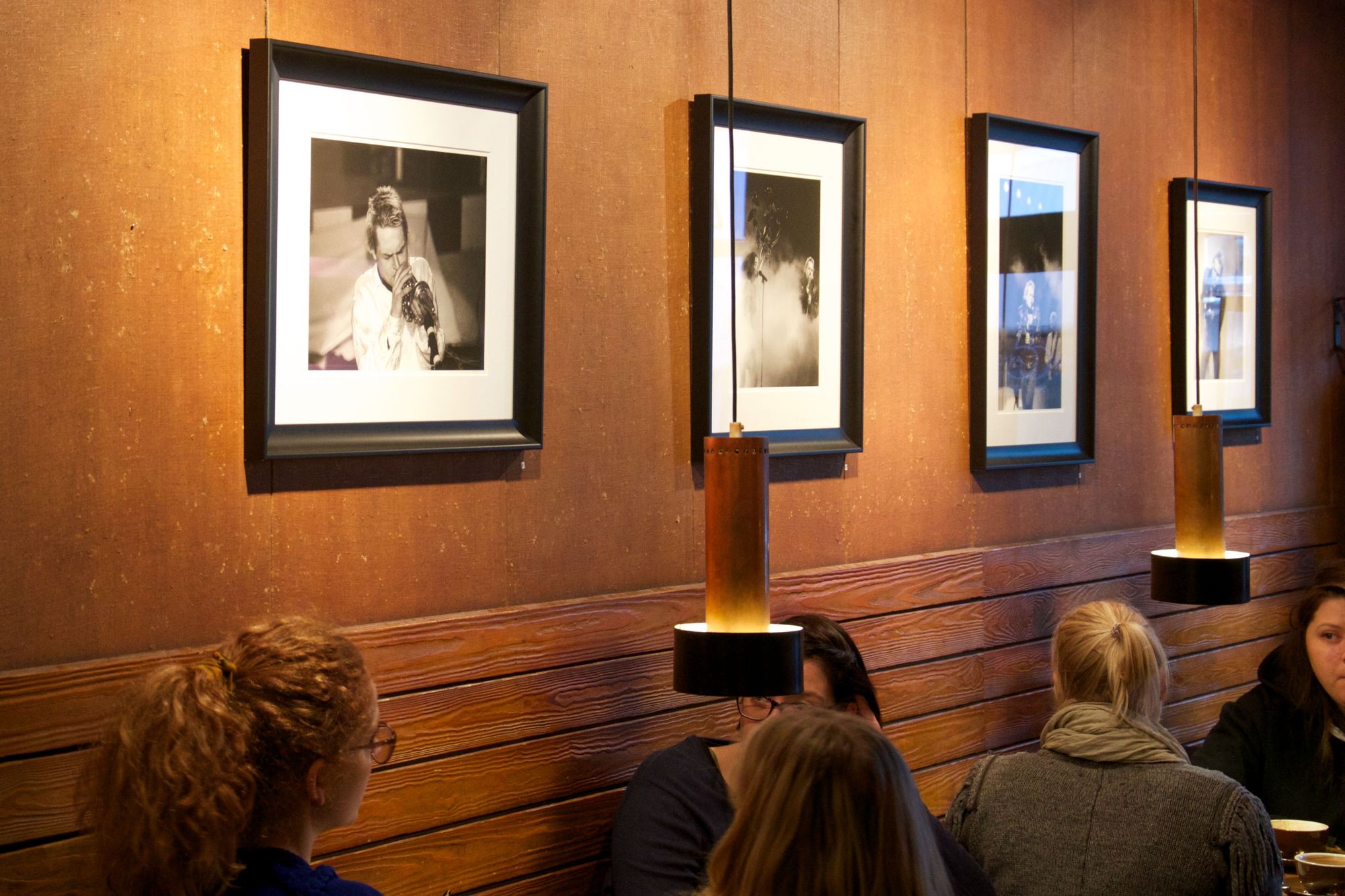 Mokka Kaffi
One of the oldest cafes in Reykjavik, having opened in 1958, Mokka Kaffi was the first place in the country to serve proper espresso, and helped popularise cafe culture in Iceland. It serves up a delicious cup of java, and is also known for its hot chocolate and homemade waffles. Mokka Kaffi also doubles as an art gallery, exhibiting work by Icelandic artists.
The Lebowski Bar
This bar on Reykjavik's main drag is a homage to The Big Lebowski movie, with rooms decorated to resemble a bowling alley, a southern-style porch, a '50s diner, and a '60s playboy lounge bar. Come for the half price beers at happy hour (4-7pm), stay for the white Russian themed cocktail menu and live music.
Kaffibarinn
One of Reykjavik's oldest and liveliest bars, Kaffibarinn was once a hangout of Damon Albarn's, and had a starring role in the film 101 Reykjavik. At the weekend, DJs spin electro, alternative and dubstep tunes, and the place is packed to the rafters. During the daytime it's a cosy hangout, and a great place to grab coffee or craft beer (happy hour is from four til seven).
Where to Stay
Loft Hostel
This buzzing youth hostel in the city centre is your best bet for budget accommodation. It offers clean, comfortable dormitory beds (there are also some ensuite doubles, but you'll need to get in there early). It has a fully equipped kitchen and a lounge area with a library, board games and a foosball table. There is also a popular cafe/bar with a rooftop balcony. Loft hosts regular free events, ranging from yoga classes to craft nights.
KEX Hostel
Housed in a former biscuit factory, this city centre hostel exudes scandi cool. It shares a building with an artists' studio and is decorated in an industrial style, with unique vintage furniture. There are rooms available to suit a wide range of budgets, from dormitories to luxury doubles with ocean views - the queen-sized 'tiny room' is perfect for couples on a budget. Facilities include wifi, two guest kitchens and a pop-up bar-restaurant.
Grandi by Center Hotels
This stylish hotel is located a short distance from Reykjavik Harbour. Its rooms are decorated in an urban scandi style, and offer all the conveniences you might want after a big adventure - a hot shower, comfortable beds, a television and a minibar. Its spacious restaurant serves up dishes inspired by the seasons; a buffet-style breakfast is included in the stay.
www.centerhotels.com/en/hotel-grandi-reykjavik
How to Get Around in Reykjavik
Reykjavik is a compact city, with many of the main attractions located a short distance from each other. For travelling within the greater metropolitan area, make use of the city's brightly coloured Strætó buses. It has 27 routes within the capital and 18 outside of it - make sure you check the timetables, as buses run less frequently outside peak hours. You'll need to pay via the KLAPP app or using a prepaid card, available in 17 locations around Reykjavik.
How to Get to Reykjavik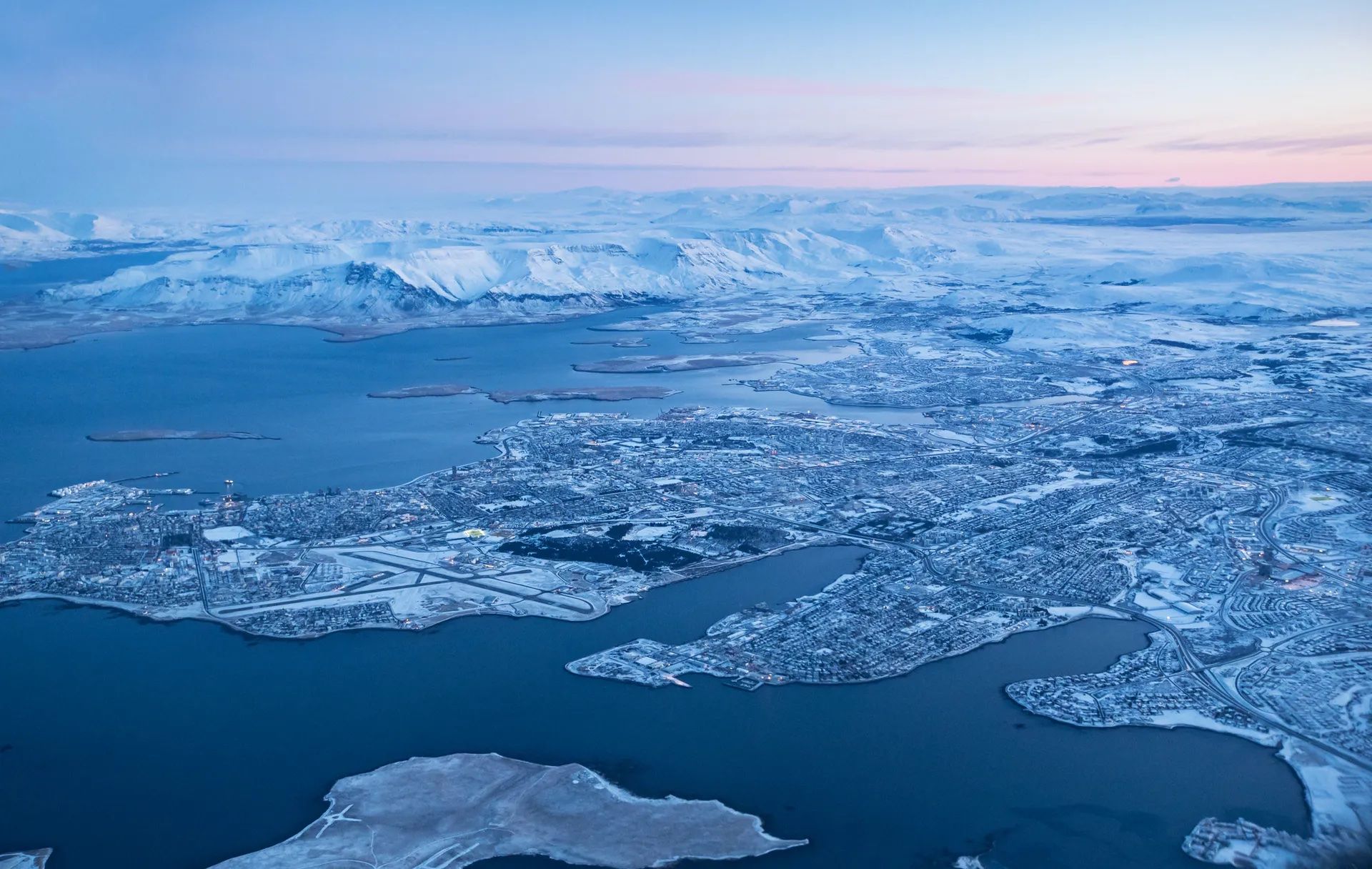 By plane
Reykjavik is well-served by Keflavik International Airport, around 30 miles from the city centre. It has direct flights to all London airports, Edinburgh, Manchester, Leeds and many more. The smaller Reykjavik Airport is located in the city centre and has domestic flights to Akureyri, Egilsstaðir and several other destinations.
By Bus
Once you've reached Keflavik Airport, catch a coach into the city centre with Airport Direct, Flybus or Grayline - you can book a ticket when you reach the airport. Their services are timed to run according to flight arrivals, so you won't be waiting long. The trip takes around 45 minutes to an hour.
Inspired? Check out our winter hiking and northern lights chasing trip to Iceland, plus our other Iceland adventures!