Iceland Adventure Holidays
Adventure holidays in Iceland really are as dramatic as The Land of Ice and Fire might suggest. Iceland activity holidays make the most of these two sides: the Arctic cold and the volcanic activity inside the island. You can cross snowy plains in search of the Northern Lights or pull up your kayak onto black sand beaches amongst sea-sculpted ice. You can go glacier hiking, stomping above ground in crampons or weaving through a maze of ice caves underneath.
And we haven't even mentioned the mountains! Iceland's landscape is full of geothermal wonders - which means hiking across multi-coloured mountains, only to end the day with a relaxing dip in a hot spring. Adventures in Iceland can go far beyond the Golden Circle, perhaps bobbing in your kayak waiting for a whale to breach the surface or heading off with a small group on an expedition into the remote centre of a National Park. (Iceland's got three.)
Where can I go? Your options
Landmannalaugar
The start of the slightly more pronounceable Laugavegur Trail, Landmannalaugar is famous for its hiking trails and is part of the Fjallabak Nature Reserve in the Icelandic Highlands. It's surrounded by geothermal activity (hot springs here we come!) and is at the edge of the Laugahraun lava field. But don't expect to see eruptions or anything exploding in your face - the lava field was formed way back in the 15th Century. Plus (spoiler alert) Landmannalaugar is only a hop, skip and a jump from some fantastical multi-coloured mountains.
Westfjords
The Westfjords is a very cleverly named region of Iceland. Because, yes, it's in the west-ish part of Iceland and yes, it has a lot of fjords. But, it is a bit more awesome than just that. The Westfjords are out on a limb, connected to the rest of Iceland by only a 7km wide isthmus. The region is very remote so most people never get that far - their loss is your gain. By heading out into the wilderness, you get to experience all of Iceland's coastal, mountain and volcanic landscapes without other people.
Trekking in Iceland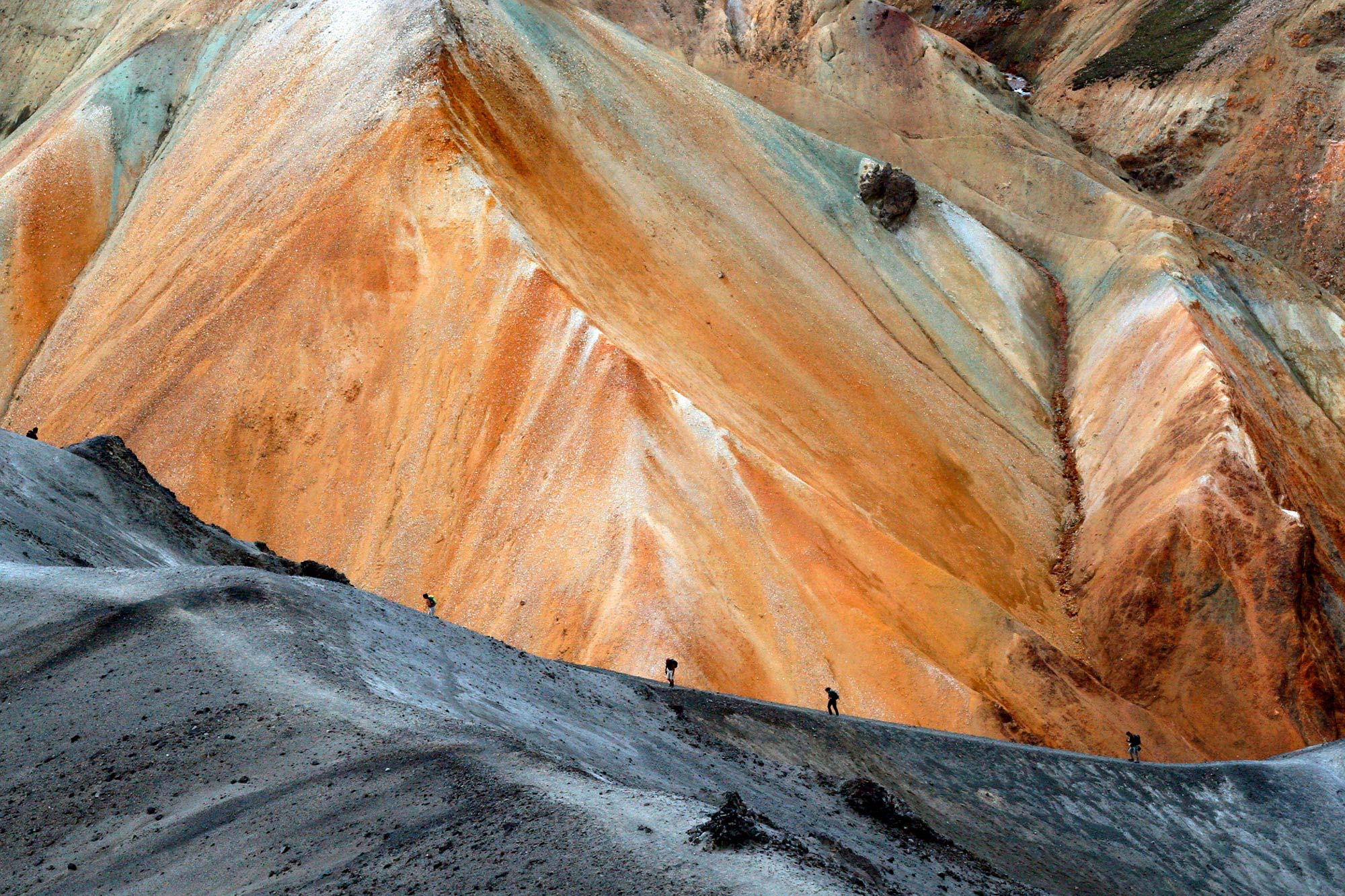 You've heard of the rainbow mountains of Peru, but have you heard of the rainbow mountains of Iceland? The mountains surrounding Landmannalaugar are particularly famous for their crazy mix of yellows and reds and greens. The best way to see these multi-coloured mountains is on foot, hiking the Laugavegur Trail. You can expect to be hiking on rocky mountain peaks or maybe trekking through the Valley of Thor, beneath an active volcano.
Or, choose winter and hike across a frozen landscape. You'll be free to explore glaciers, ice caves and enormous waterfalls on foot. That could be visiting Thingvellir National Park, including Iceland's Golden Circle and UNESCO nature sites. Check out your options for Iceland trekking and hiking holidays.
While you're dreaming of Iceland hiking holidays, you might like to have a read our guide to the basics of hiking in Iceland.
Wildlife Watching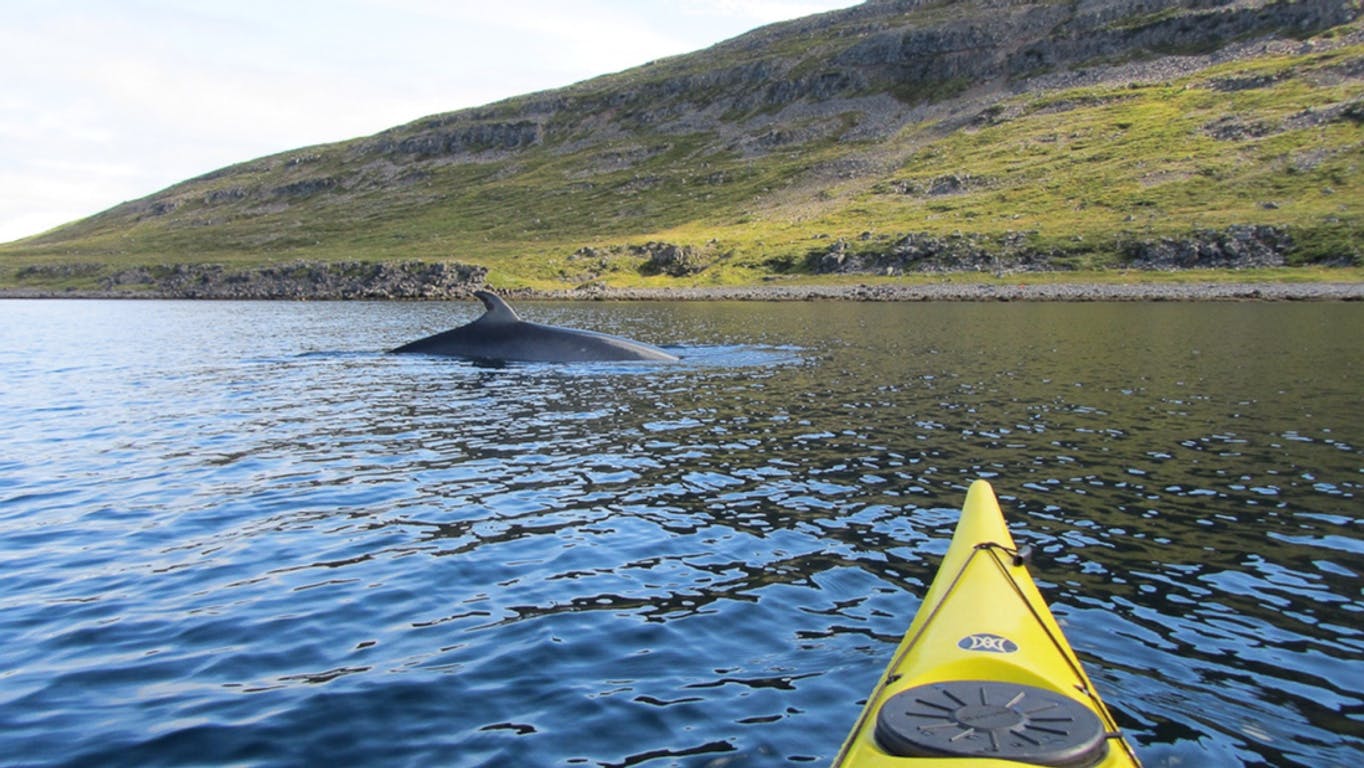 Iceland activity holidays wouldn't be complete without mentioning some of Iceland's diverse Arctic wildlife. Head out onto the sea in a boat or kayak for a chance to see seals, puffins and porpoises. If you're lucky, you might even get a successful spot of whale watching. Hundreds of humpback whales spend their summers feeding in the waters surrounding Iceland's shores.
Get your wildlife watching game on with an expedition to Kayak, Hike and Wild Camp Iceland's Westfjords.
Kayaking the fjords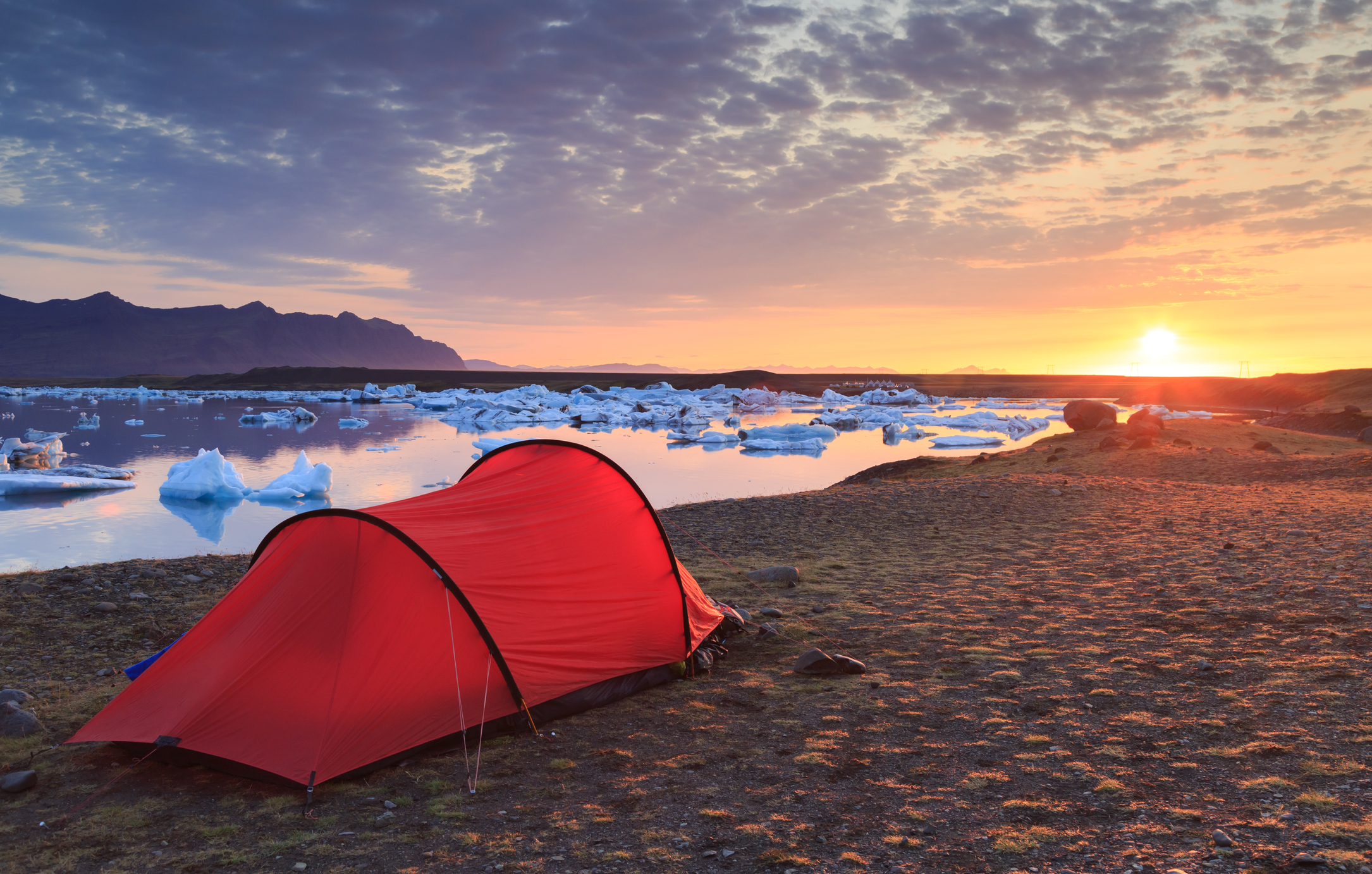 There's something very special about sitting in a kayak, with Arctic skies spread out above you and cold Arctic waters below you. Talk about being fully immersed in a landscape. Although we don't recommend actually immersing yourself until you find a nice geothermal pool. By kayak, you can appreciate the view of Iceland's harsh coastline - sheer cliffs and glacial bowls at the top of fjords. And of course, sand coloured beaches are far too mainstream for Iceland. Most beaches in Iceland are black, but there is a golden-red coloured beach in the Westfjords area. Pull up your kayak and spend the night wild camping in Iceland beside the sea.
Nordic Skiing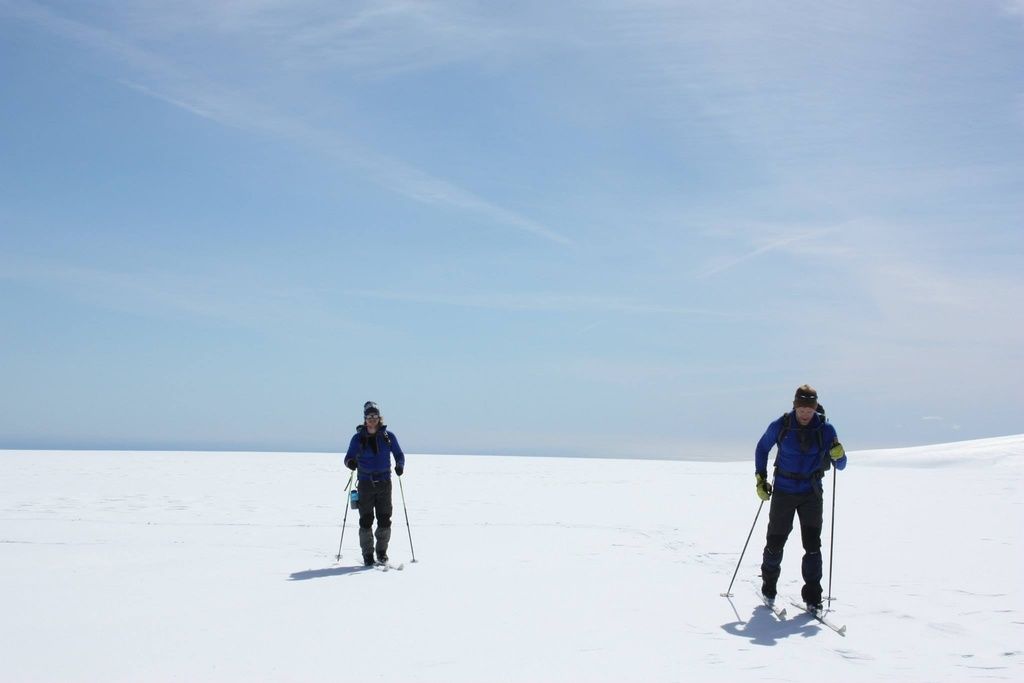 Iceland in winter has - would you believe it - a lot of snow and, in fact, ice. Although we all now know that Iceland's name was mostly just a sneaky ploy from the Viking Marketing Department. In winter, temperatures can get down to -10 degrees Celcius and days are short: the shortest in mid-December has only four or five hours of daylight. But you might still want to consider an Iceland adventure holiday in these months, when the Icelandic Highlands are transformed into the perfect playground for Nordic skiing.
Trek cross country, hut to hut and really appreciate those hot spring baths on a winter adventure in the Icelandic Highlands. You'll get to see the Landmannalaugar mountains in their white winter coat, a way almost no one else does.
Northern Lights Hunting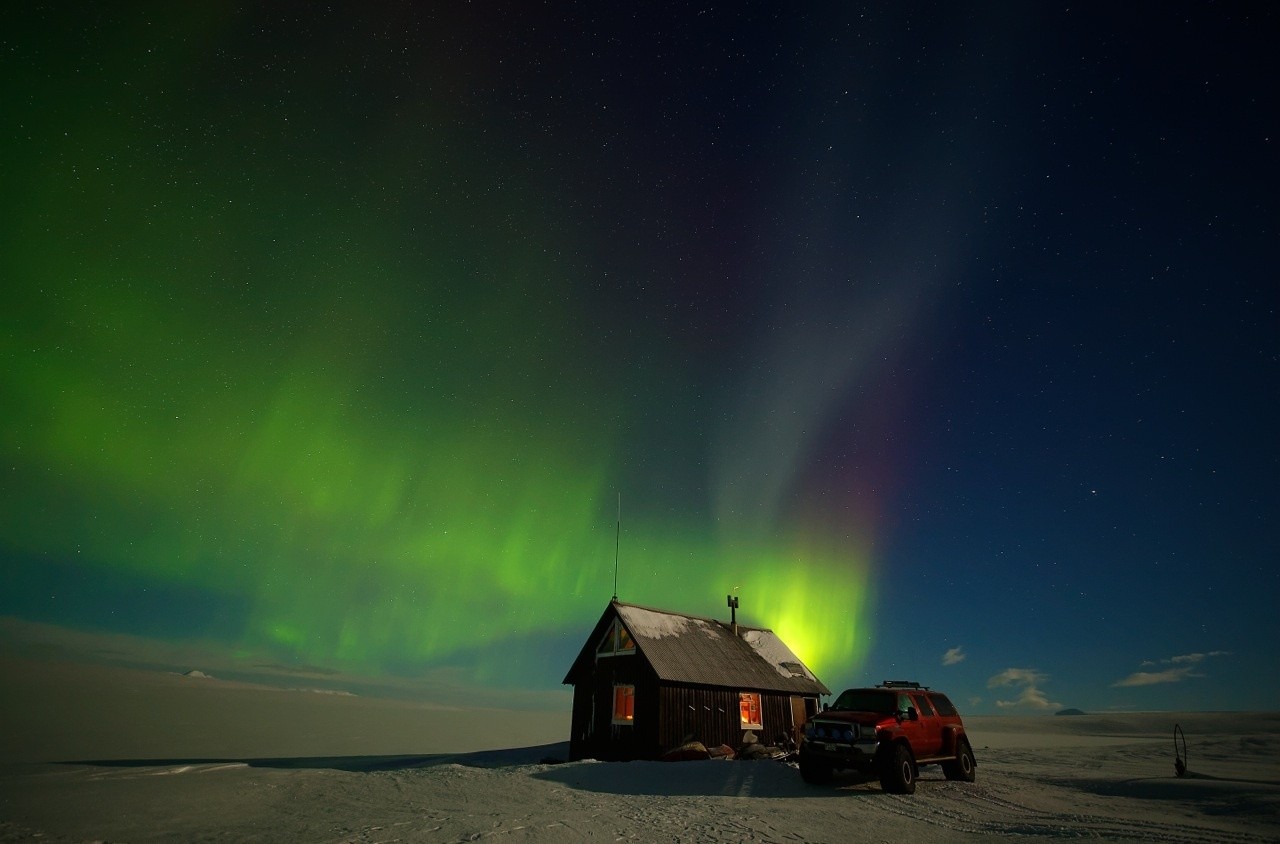 The greeny-blue shimmer of the Northern Lights is well worth staying up late for. It's a surreal moment when you're standing in the blank snow, looking up at dancing green lights in the sky. Especially when you realise you're watching particles from the Sun entering the Earth's atmosphere. Who says science can't be beautiful? Hike away from the crowds for a remote night time adventure in Iceland that you won't forget any time soon.
To prepare for your quest to see the Northern Lights, check out our Northern Lights holidays or read up about Northern Lights FAQs, where to see the Northern Lights and our guide to seeing the Northern Lights in Iceland.