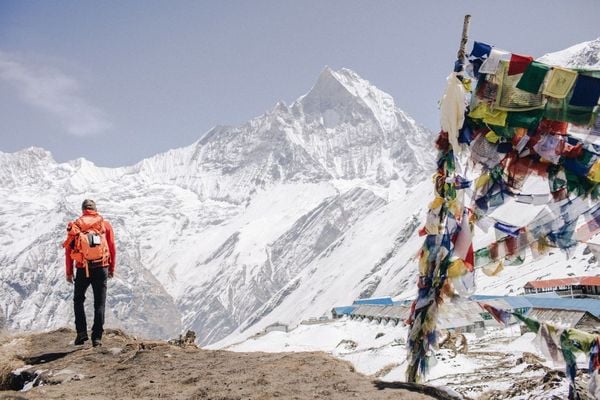 This article is about the deadliest mountain in the world: Annapurna I, in Nepal. But, before we get into it, we want to point out a few things. Hopefully, you're here just because you're curious. Or you're in a pub quiz, you naughty person. But either way, we're not recommending that you deliberately seek out this mountain. You know, deliberately find out which mountain you're most likely to die climbing and then go give it a try. For fun and giggles. So no, please stay at home instead. Go and watch some mountaineering films or read a mountaineering book to scratch that itch instead.
Also, there's a lot of death in this article. Sorry about that, but that's kind of what deadly means. We realise this might set a rather gloomy tone, so promise not to mention it again for at least the next paragraph.
Please note: On the 1st April 2023, the Nepal Tourist Board (NTB) made changes to the trekking laws for all foreign trekkers, cyclists, and mountain climbers visiting Nepal's mountain regions and national parks. All trekkers (solo or in a group) must now be accompanied by a licensed guide. To learn more about what this means for you, read our update on the Nepal trekking requirements.
Which Mountain is Deadliest?
Mirror, mirror on the wall, who is the deadliest one of all? Well, according to Guinness World Records, Annapurna I is the deadliest mountain in the world. (Yes, there is a world record for that, but we don't suppose the mountain wants its certificate.) This might surprise you. Many people would assume the world's deadliest mountain is K2 or Everest. K2 certainly has a long history of death and destruction. Everest gets a lot of footfall for an 8000m peak. But no, at the time of writing it's the little known mountain of Annapurna I.
About Annapurna I
Annapurna I is the tenth highest mountain in the world, at a not insignificant 8091m above sea level. It is part of the Annapurna massif in Nepal – you might know it for the famous trekking in the Annapurna region. Same place, but instead of going round the mountains, you're going up! Annapurna I is the highest peak in a very boringly named collection of six summits: Annapurna I – IV, Annapurna South and Gangapurna. We wonder if the last one was a typo. All these peaks are under the magic 8000m mark, except Annapurna I.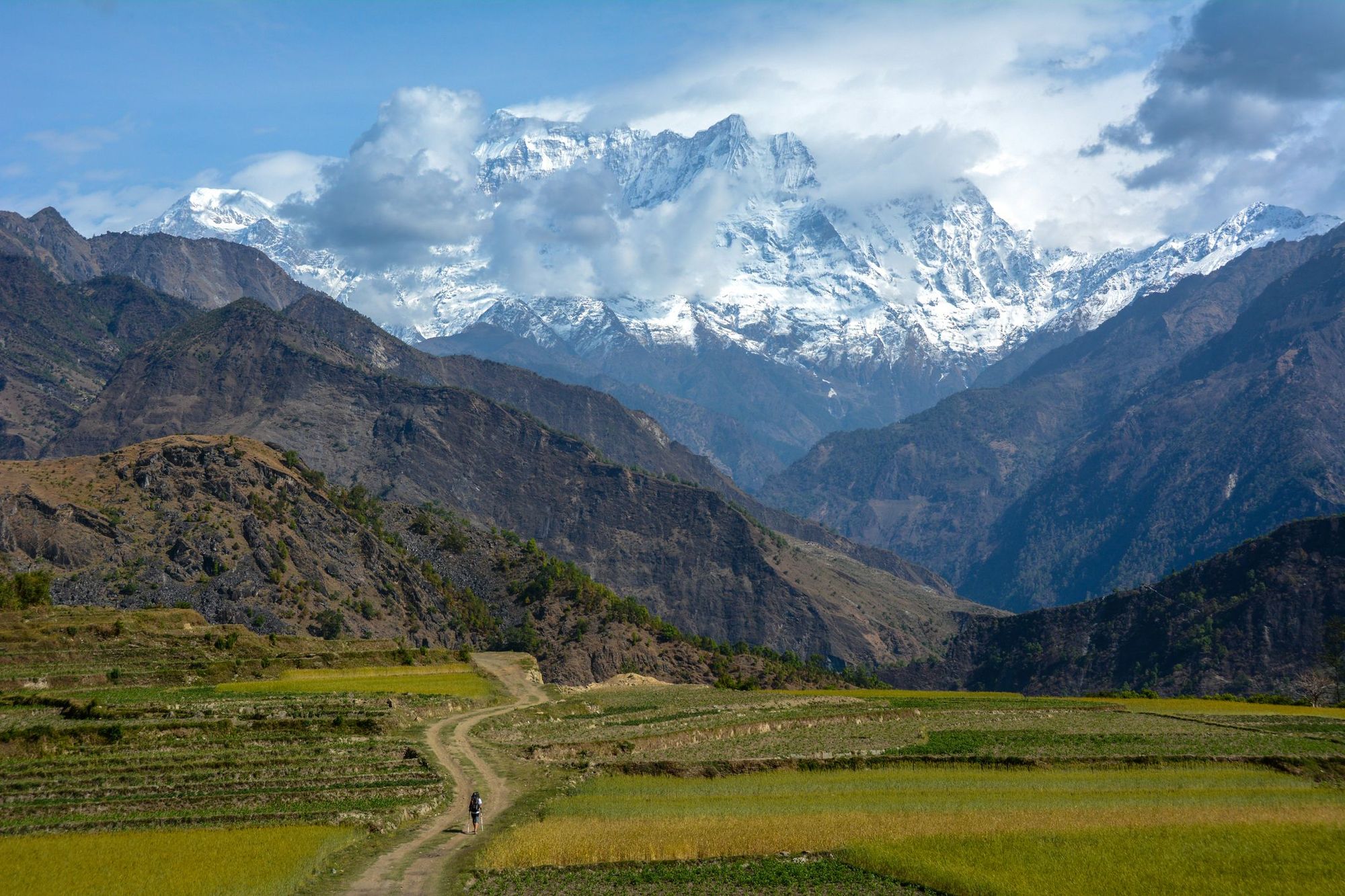 Why is Annapurna I the Deadliest Mountain?
Well, put bluntly, it's because the ratio of deaths to successful summit survivals is the highest in the world. For every three people who successfully make it up the mountain and back down, one person dies.
And yes, some of you mathematically minded people might be thinking, "What about the people who don't achieve the summit but also don't die?" Well firstly, kudos to them for turning back before it was too late. Secondly, we don't know. It's not clear how Guinness World Records accounts for this in their stats. Maybe it's not the kind of mountain you can get halfway up and be like, "Nah, actually, let's go down the pub instead."
A History of Ascents (and Failures)
If you've spent any time reading about – or doing – mountaineering, you'll know that most people die on the way down. Many people think of the summit as the finish point, the place you pick the trophy up from and start celebrating, but actually it's only halfway. You've only really had a successful summit if you get down again to tell the tale.
Now, sure, for many smaller mountains you're never too far from help. But up on an enormous and remote peak like Annapurna I, you're the most exposed and furthest from help that you'll be on the expedition. From then on in, you're heading back towards safety. (If this is news to you, have a read of some of these mountaineering stories.)
So, it's unsurprising that many deaths on Annapurna I occur on the way down. Although, there are plenty of deaths on the ascent too. The stories make grim reading. Friends watching teammates die in front of them. Avalanches wiping out ascent parties. It's enough to make you think climbing an 8000m mountain is a death wish. The culprits are what you would usually expect: poor weather, exhaustion, running out of oxygen, late ascents and not turning back at the cut off time.
It's easy to look at other people's climbs and say, "Oh well of course that was a mistake." But you can't help but wonder if you would have done the same in their position. Especially with the huge amounts of money and effort required to even attempt the summit. Plus that fundamental human coping mechanism of always imaging that the bad things will happen to somebody else.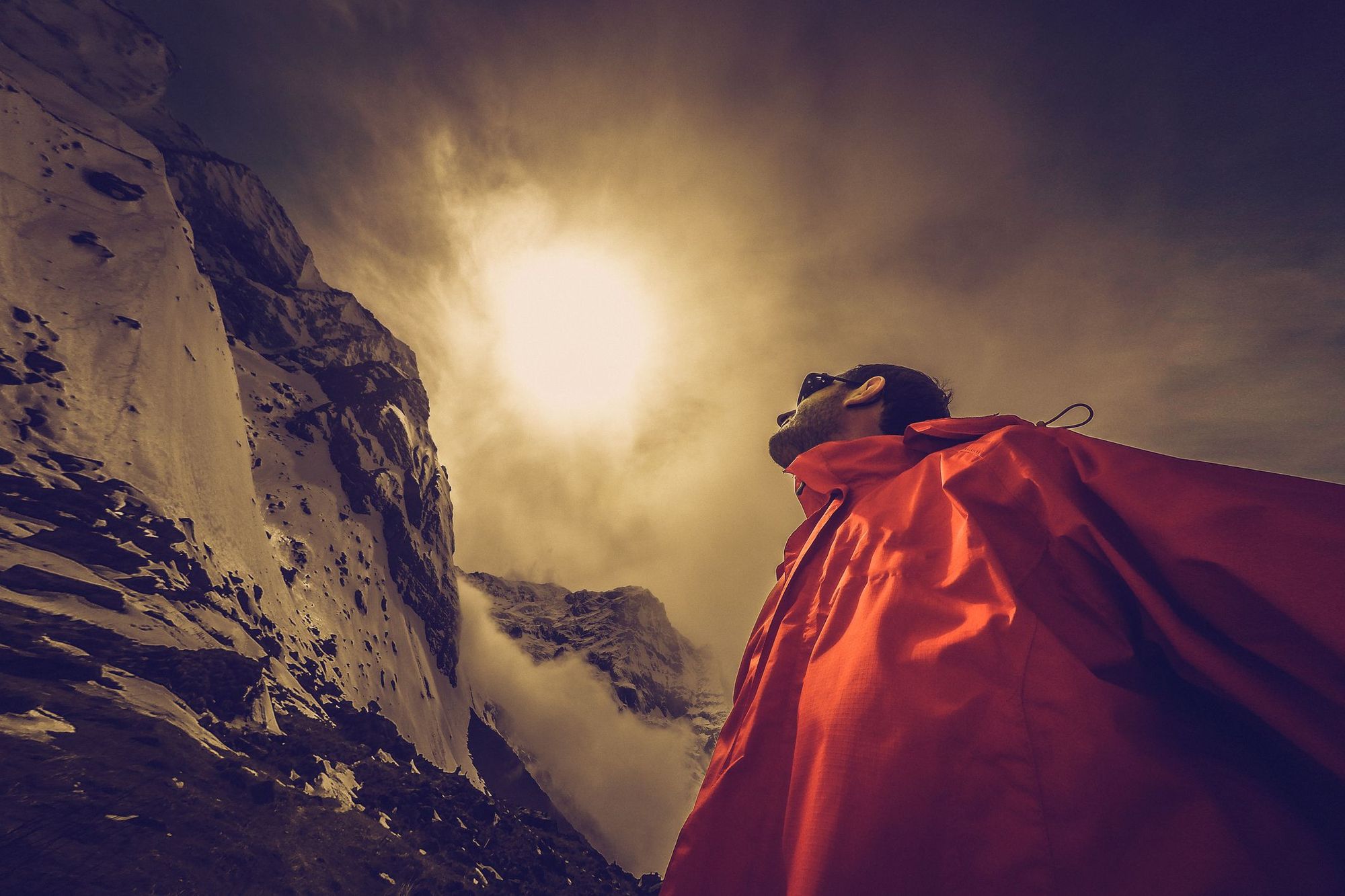 Did anyone make it?
Yes. There have been some successful summits in Annapurna's morbid history. Remember, the survival ratio is 3 to 1, so more people are surviving. But when you think Everest's ratio is more like 15 to 1, the odds aren't great. It's surprising, then that the first ascent of Annapurna I in the summer of 1950 had no fatalities. It was also the first time anyone had ever tried to summit it. No other 8000m mountain had been summited until that moment, so it was all in all a pretty impressive feat.
The trip sounds like a classic against-all-odds expedition: the leader, Maurice Herzog, dropped his gloves and eventually lost his hands to frostbite because of it; another member fell in a crevasse, taking three people down with him, only for all four to be hauled out again the next morning. And if that wasn't enough, Herzog found himself dangling upside down from a rope, with a coil around his neck, after being hit by an avalanche. Somehow, everyone survived.
More recently, Ueil Steck soloed a route up the main face in one of his famous speed-climbs, taking 28 hours to get from base camp to the summit and back. That's enough to make seasoned mountaineers want to cry. You can console yourself that at least it was his third attempt.
Curious to see Annapurna but not so up close and personal? Check out our Annapurna Treks for a less deadly adventure in the area, or browse our other adventure holidays.