Do you find yourself longing for an adventure, but feel a little… daunted? If you're new to adventure or perhaps still finding your feet when it comes to exploring wild and remote places, we've got you. With brilliant local guides and no need for previous experience, these trips will boost your confidence and ease you in, but still never fall short on the adventure front.
On the other hand, if you're confident in the wilds, but looking for more chilled vibes, but don't want to get bored, read on...
1. RAFT THE TARA RIVER IN MONTENEGRO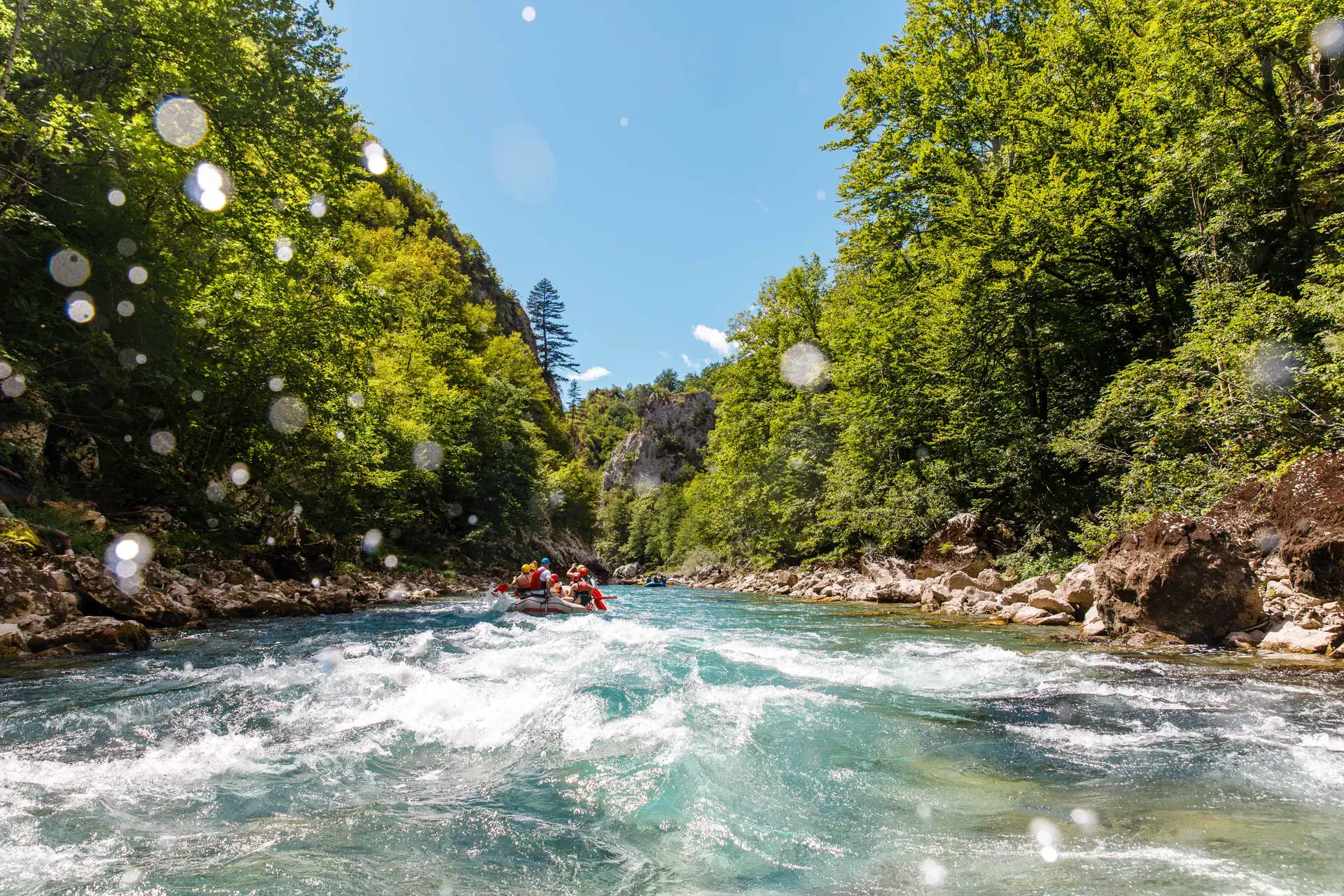 Paddle through a UNESCO protected biosphere as you tackle the entire navigable length of the mighty Tara River. Lined with plunging waterfalls and lush forests, you'll raft 70km on water so pure you can drink it straight from the raft. Charge through exhilarating rapids, soar across a canyon on a zipline and visit some of the most beautiful locations in Montenegro, before bedding down each night in a comfortable river side eco-lodge.
2. SUP, HIKE AND PARAGLIDE IN SLOVENIA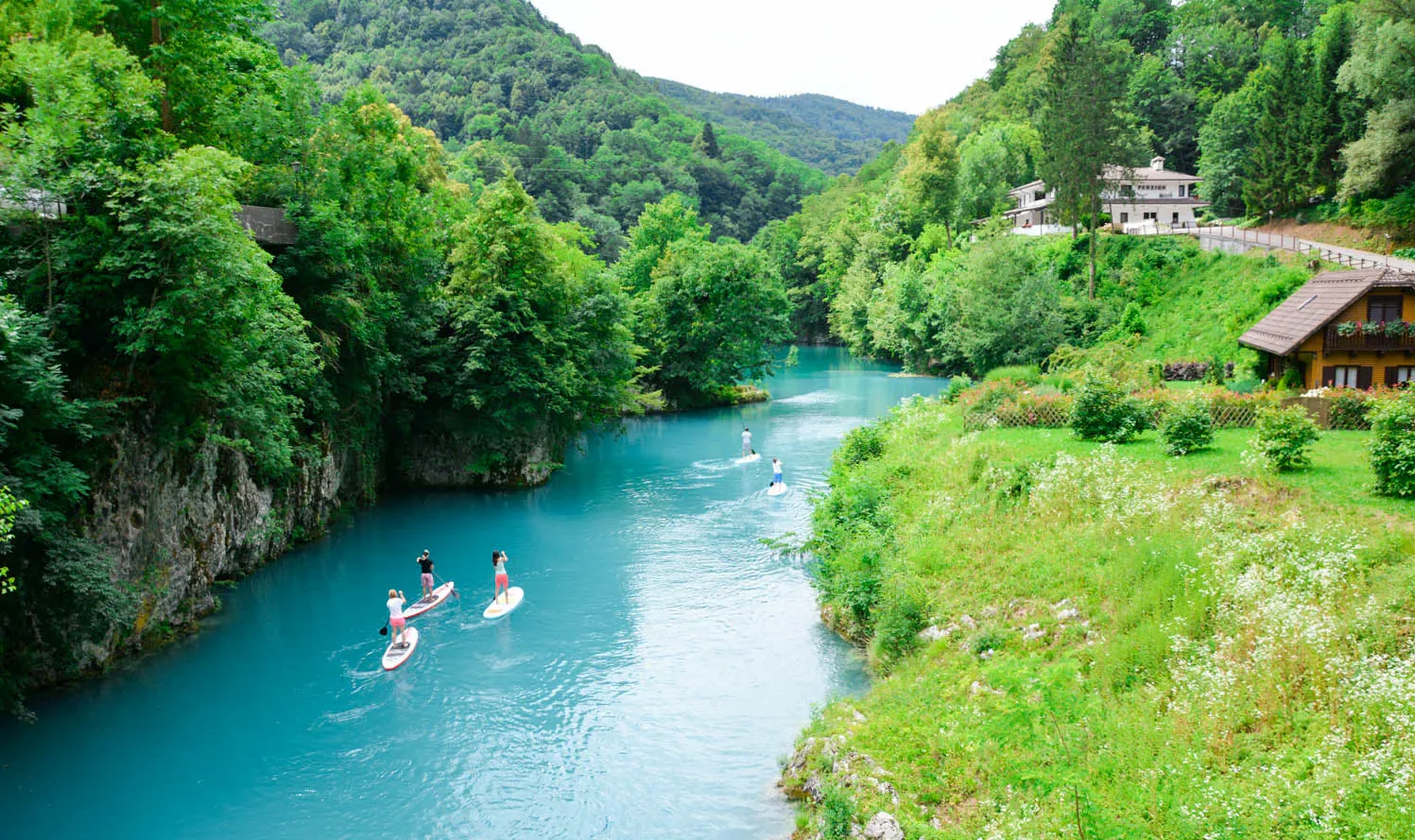 Get off the beaten track and explore the wilder side of Europe's adventure capital. Kick things off with an urban SUP experience through the heart of Ljubljana – one of Europe's greenest and most photogenic cities – before heading to the mountains to hike through the stunning Soča Valley, Slovenia's adventure playground. Finish it all off with two nights in wine country, complete with hiking, caving, and a tandem paragliding experience that you'll never forget.
3. BEAR WATCHING AND CASTLE HOPPING IN ROMANIA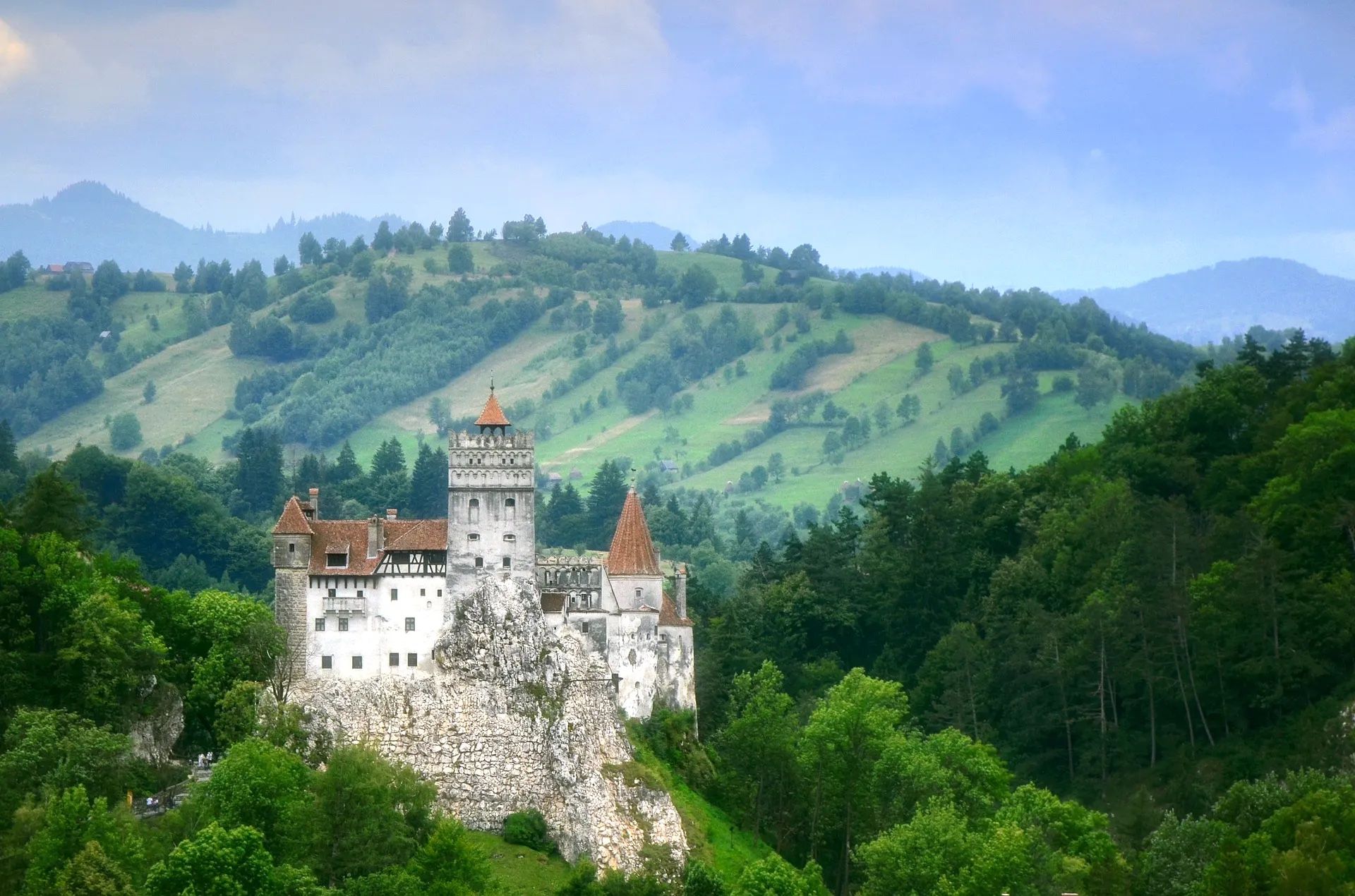 This long weekend in the wilderness requires just one day off work. Head into the wild Carpathian Mountains to scout for Brown Bears and explore famous Transylvanian castles. You'll hike to an isolated hide in the Carpathian Mountains – home to 60% of Europe's remaining Brown Bear population – and try and spot these incredible creatures up close and in the wild. You'll also spend a night in the bars and bohemian cafes of buzzing Bucharest.
4. ADVENTURE SKILLS WORKSHOP IN THE PEAK DISTRICT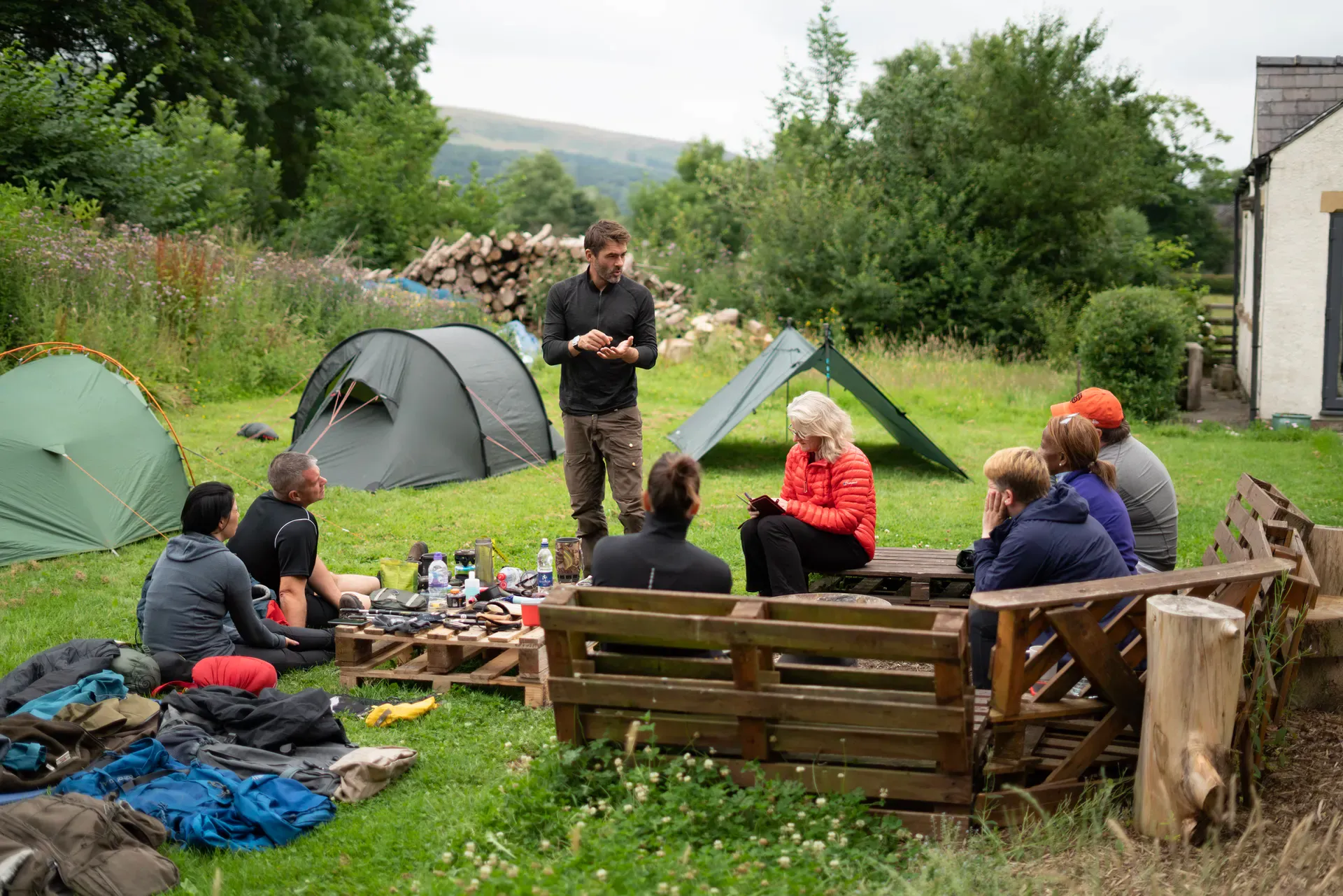 Prepping yourself for future forays into the outdoors is time well spent. Master the art of adventure over an inspiring weekend with ex-Commando, outdoor photographer and expedition leader, Ian Finch. Learn how to navigate, read the weather and prepare, pack and plan your next journey into the wilds; hike through the Hope Valley, stomp to the top of Mam Tor and boost your outdoor photography skills along the way. You'll return home rejuvenated, motivated, and more prepared for your next big adventure
5. ISLAND HOPPING ADVENTURE IN THE GALAPAGOS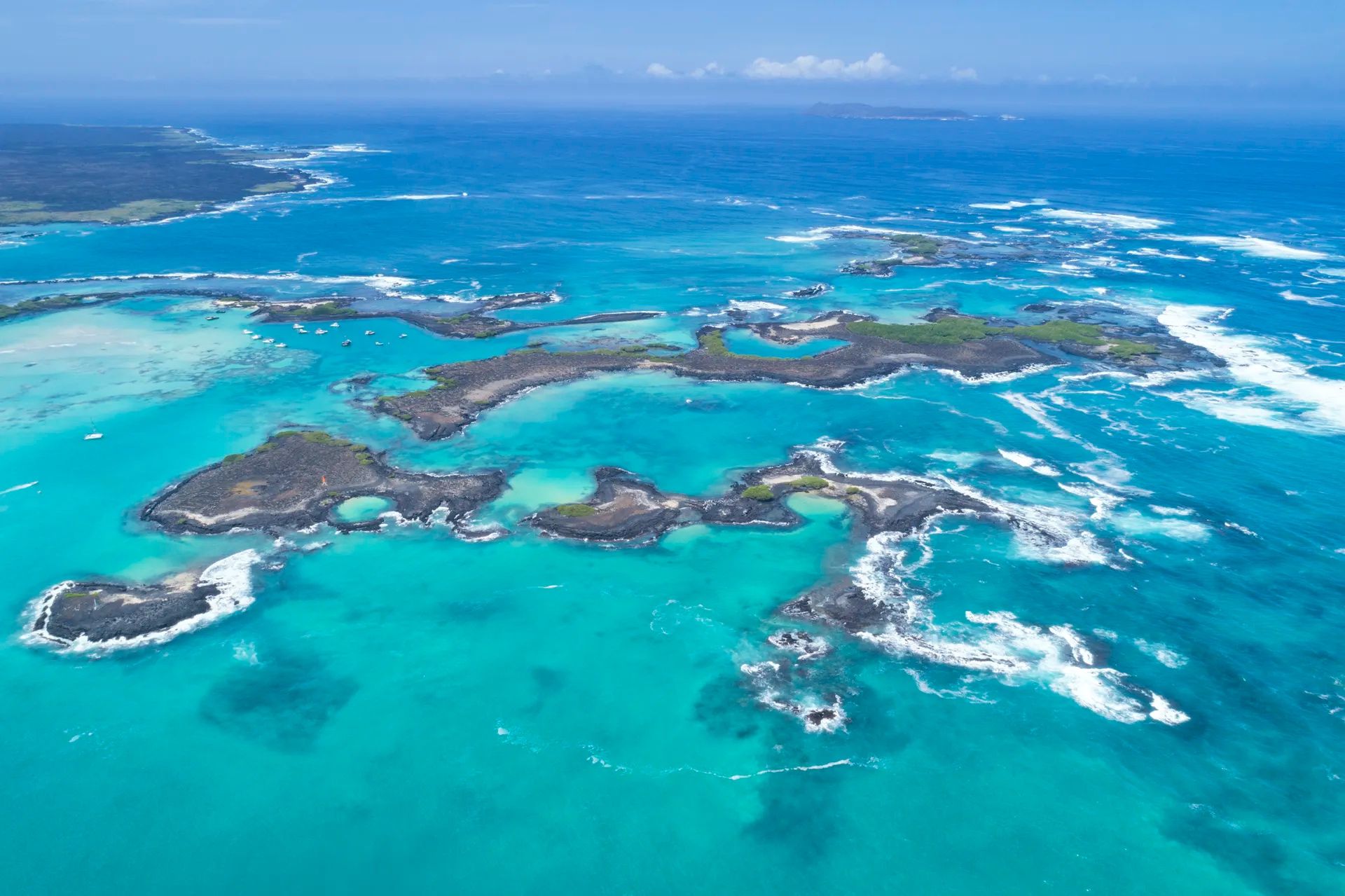 Snorkel, swim, hike and bike the famed archipelago on an action-packed adventure immersed in the natural world. You'll hike to the otherworldly Sierra Negra Volcano, home to one of the largest, and most active, volcanic craters in the world; snorkel with white-tip reef sharks, manta rays and turtles at the islet of Las Tintoreras; and meet the Galapagos' famous residents, including marine iguanas, penguins, sea lions, blue-footed boobies and of course, the giant tortoise. Amp up the challenge by linking this trip with our Adventure in the Ecuadorian Amazon to create the ultimate back-to-back adventure combo.
6. ISLE OF SKYE ADVENTURE PHOTOGRAPHY WORKSHOP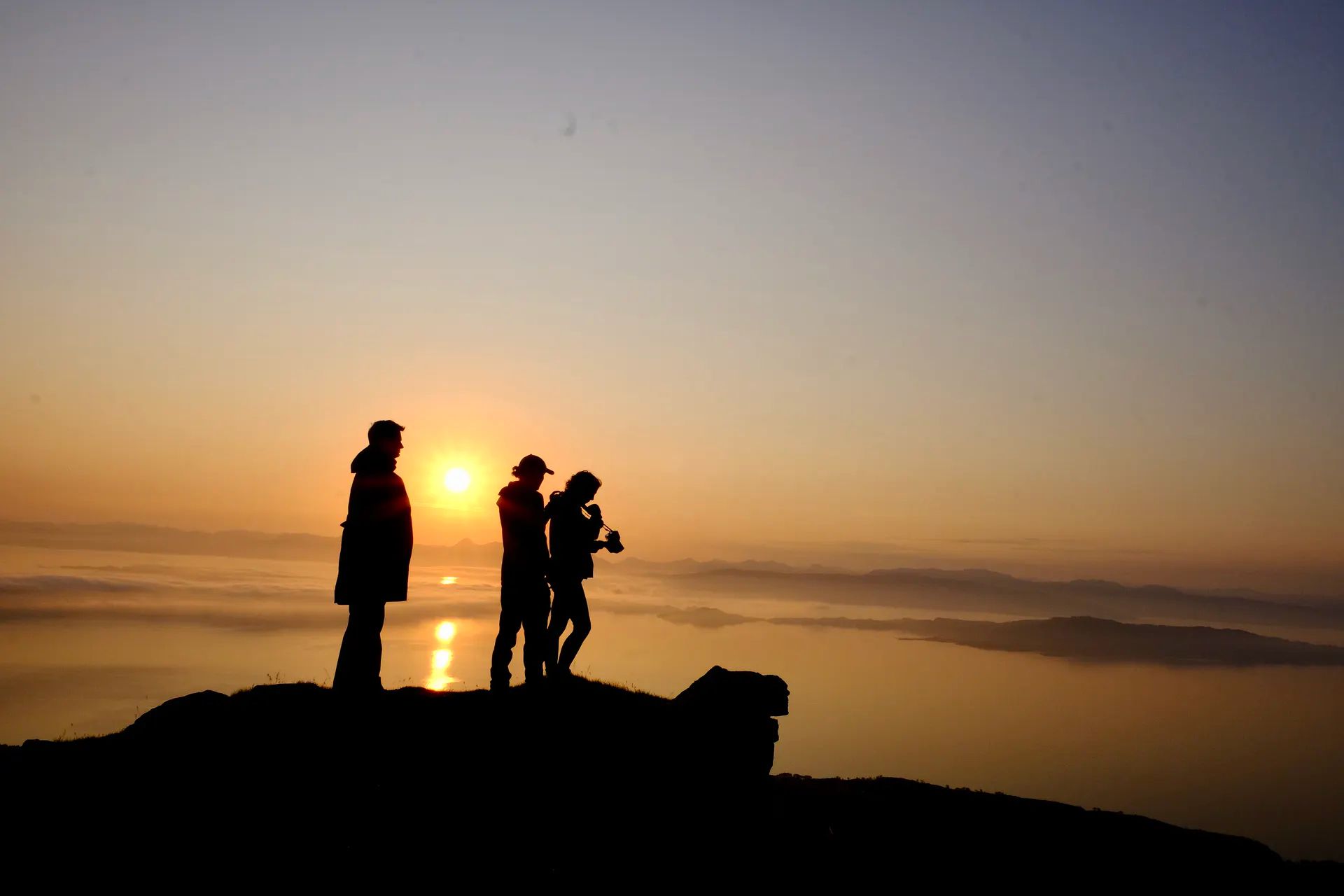 Make your way north and take advantage of that dreamy summer light in one of the most photogenic locations in the UK. Learn from award-winning photographers on Scotland's ravishing Isle of Skye, where you'll explore some of the world's most beautiful scenery, visiting famous landmarks like the rocky coastal monolith of Storr, and the Quiraing – formed by a massive, ancient landslip. Never run out of subject matter as you explore a wild landscape of waterfalls, lochs and castles, and return home with plenty of new skills in your back pocket.
7. SWIM SLOVENIA'S MOST ICONIC LAKES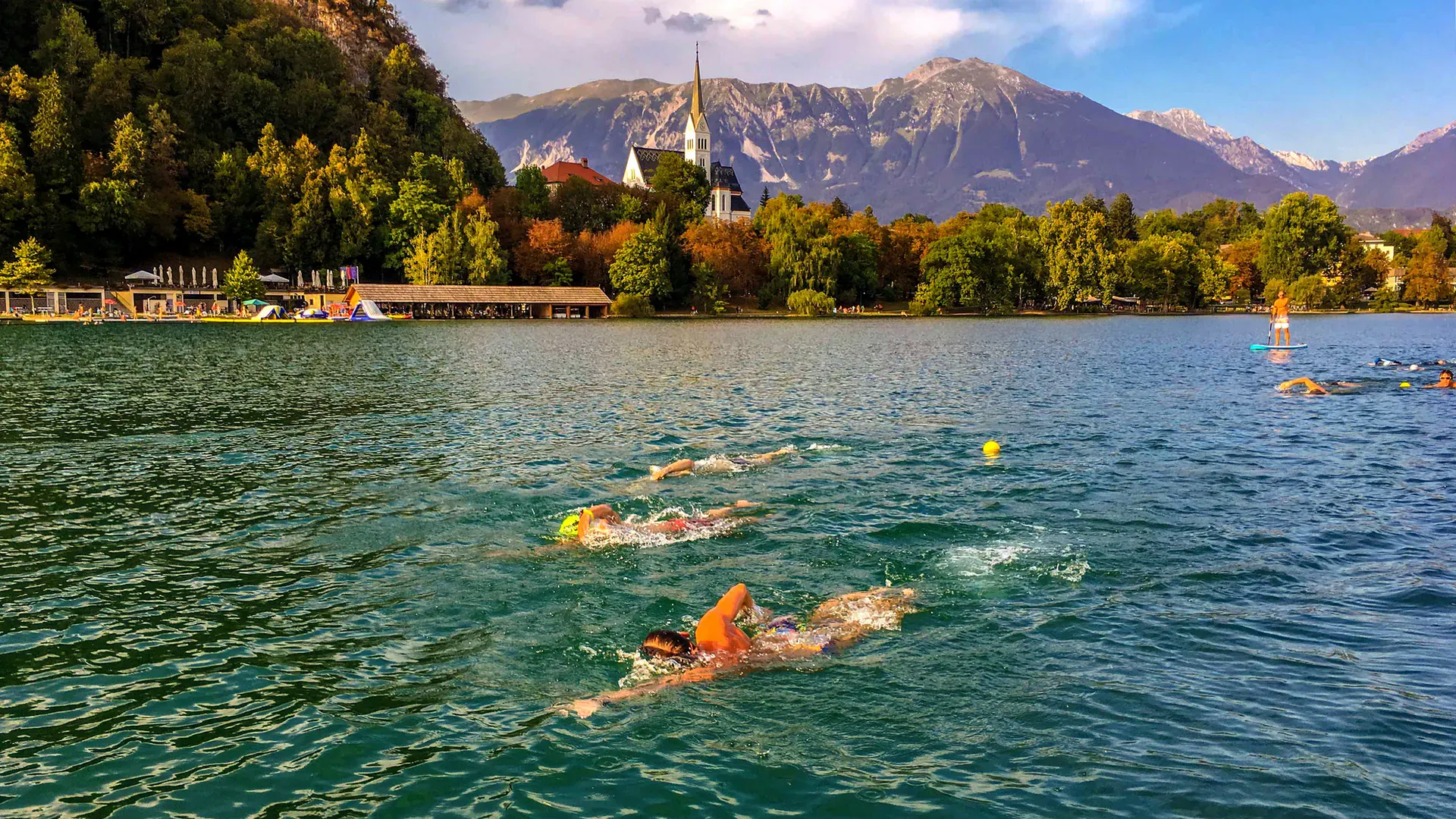 Challenge yourself to swim two magical alpine lakes in just two days. Swim in the emerald-green waters of Lake Bohinj and Lake Bled – two of the most breathtaking lakes in Europe – where you'll work alongside former professional athletes and coaches to perfect your technique. You'll also take the time to enjoy a moonlit hike to the Pokljuka Plateau deep in Triglav National Park – all of this in one weekend.
8. REWILDING ADVENTURE IN ITALY'S ABRUZZO MOUNTAINS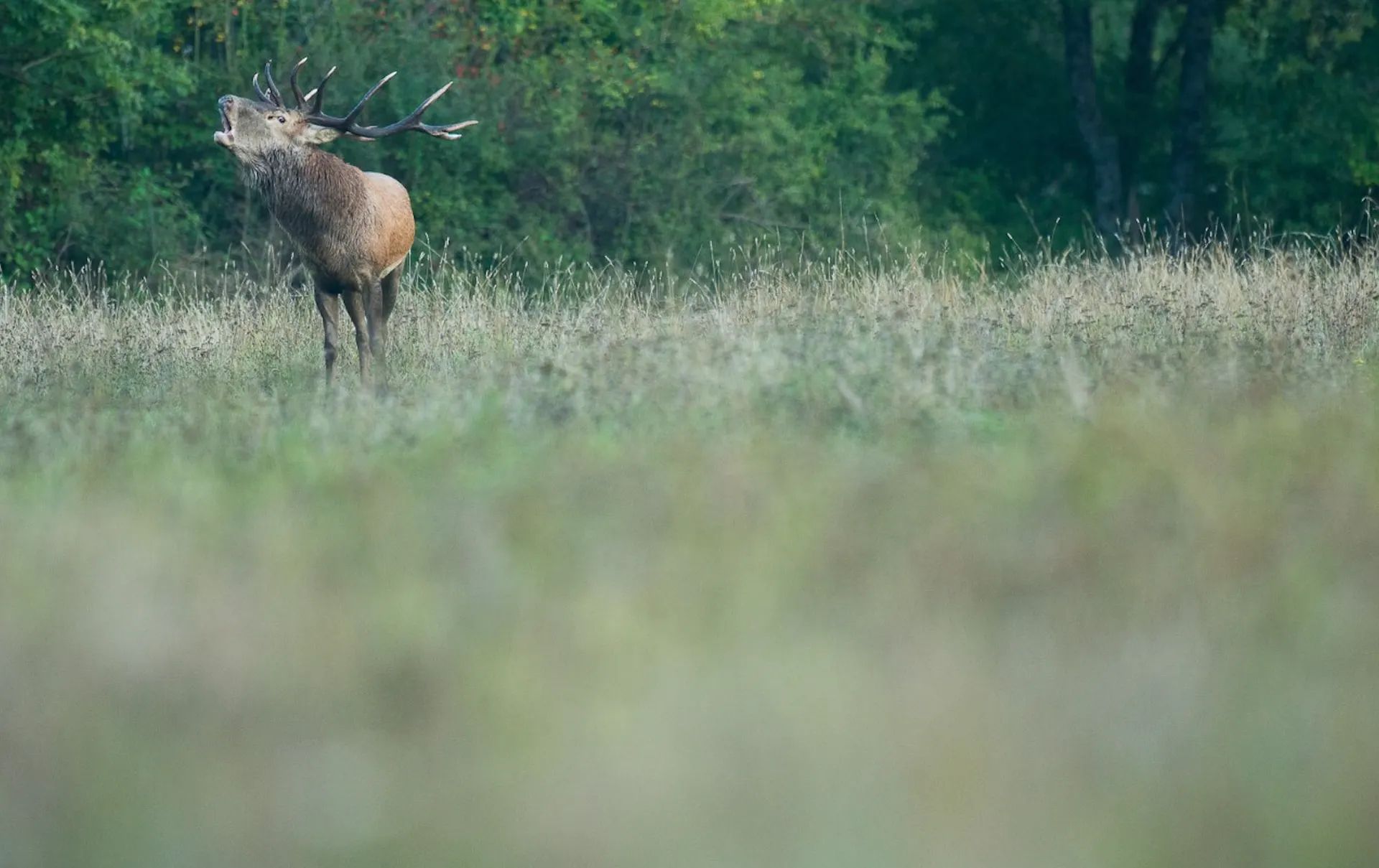 Track the 'Big 5' species of the Central Apennines Rewilding Area on foot in this biodiversity hotspot, on an exclusive adventure created in partnership with Rewilding Europe. Guided by expert wildlife trackers, you'll ramble through mountainous valleys and beech forests on the lookout for brown bears, wolves, wild boar, chamois and golden eagles. Long long days in the wilderness will be bookended with classic Italian food and tasty local wines in atmospheric mountain villages.
9. HIKE, CANYON AND RAFT THE SLOVENIAN ALPS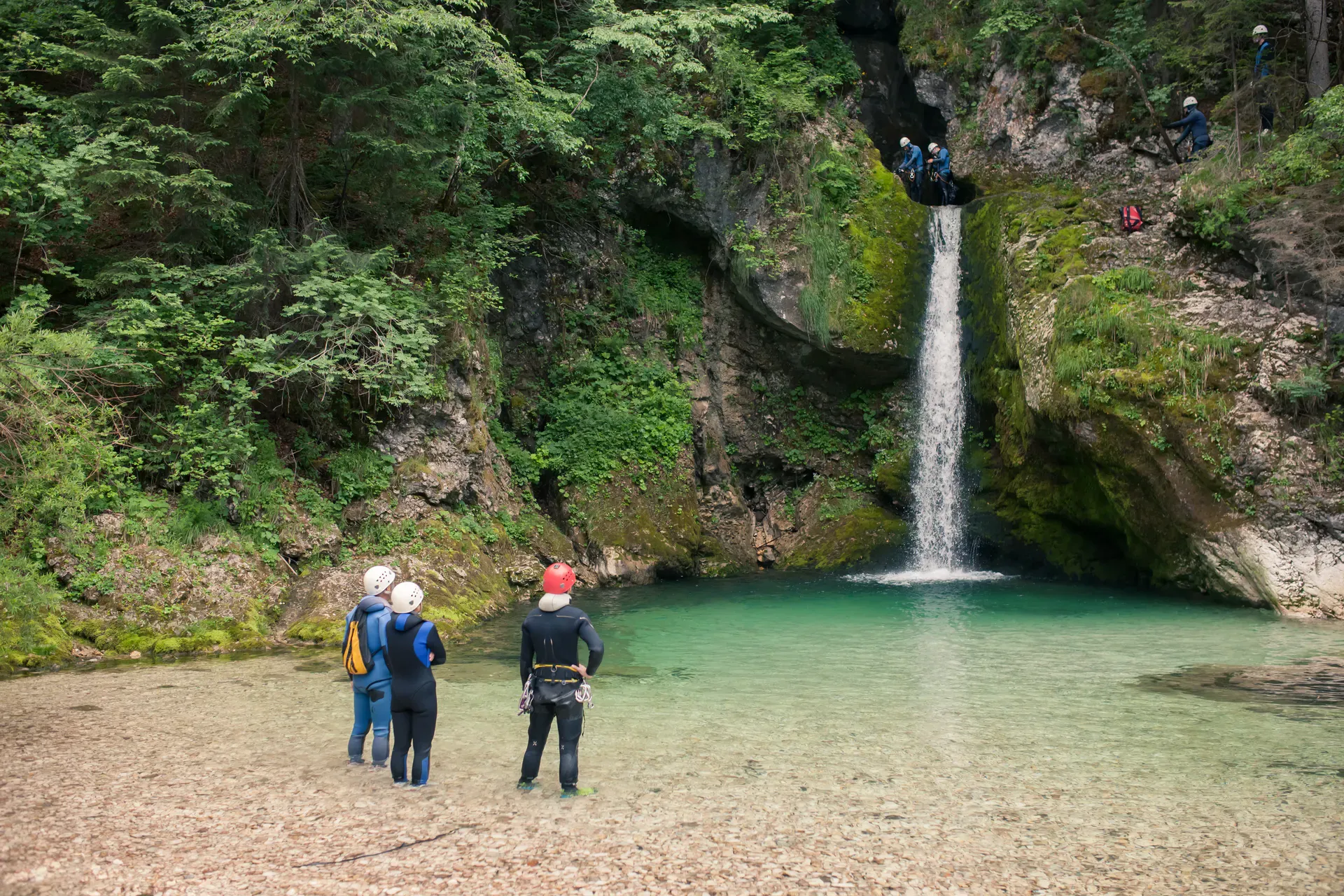 Dive into the best of Slovenia by land and water over an epic active weekend. Abseil off ledges, slide down waterfalls and bridge-jump into deep blue pools as you explore the outdoor wonderland of the Triglav National Park. You'll raft the unique, emerald waters of the Soča River and test yourself against class 2 and 3 rapids as you navigate one of the most thrilling canyons in Europe. Each evening, you'll stay in the lakeside town of Bled, home to a photogenic little church built on its own island.
10. KAYAK AND WILD CAMP IN CROATIA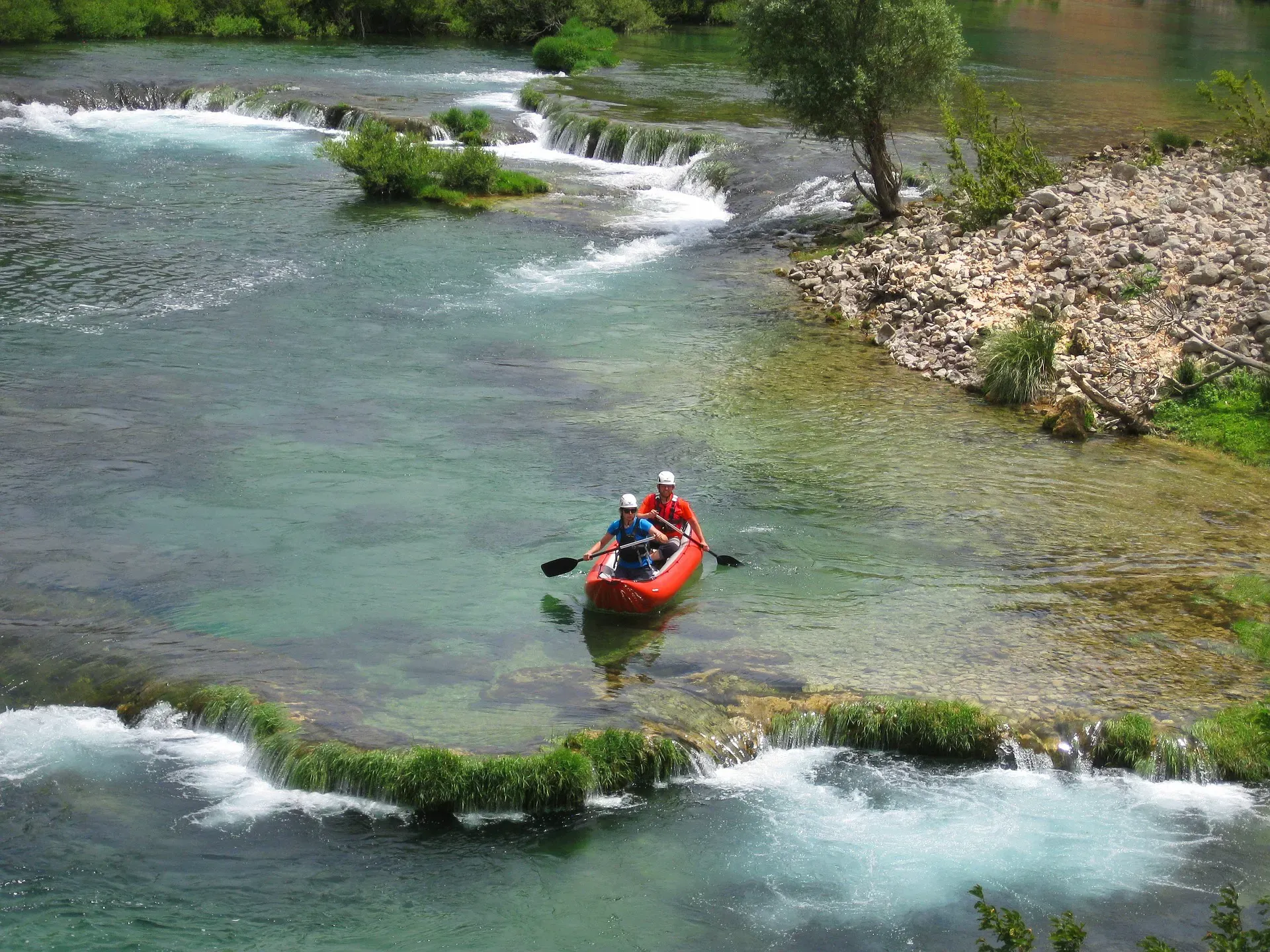 Explore the Croatian wilderness, kayak the majestic Zrmanja River and camp on its banks on this perfect summer adventure. Paddle the turquoise waters and travel through the picture-perfect canyons, stopping to play in waterfalls, freshwater pools and mysterious caves along the way. Come nightfall, camp beside the water and spend the evening relaxing around a crackling campfire.
11. EXPLORE MOROCCAN KASBAHS AND CAMP IN THE SAHARA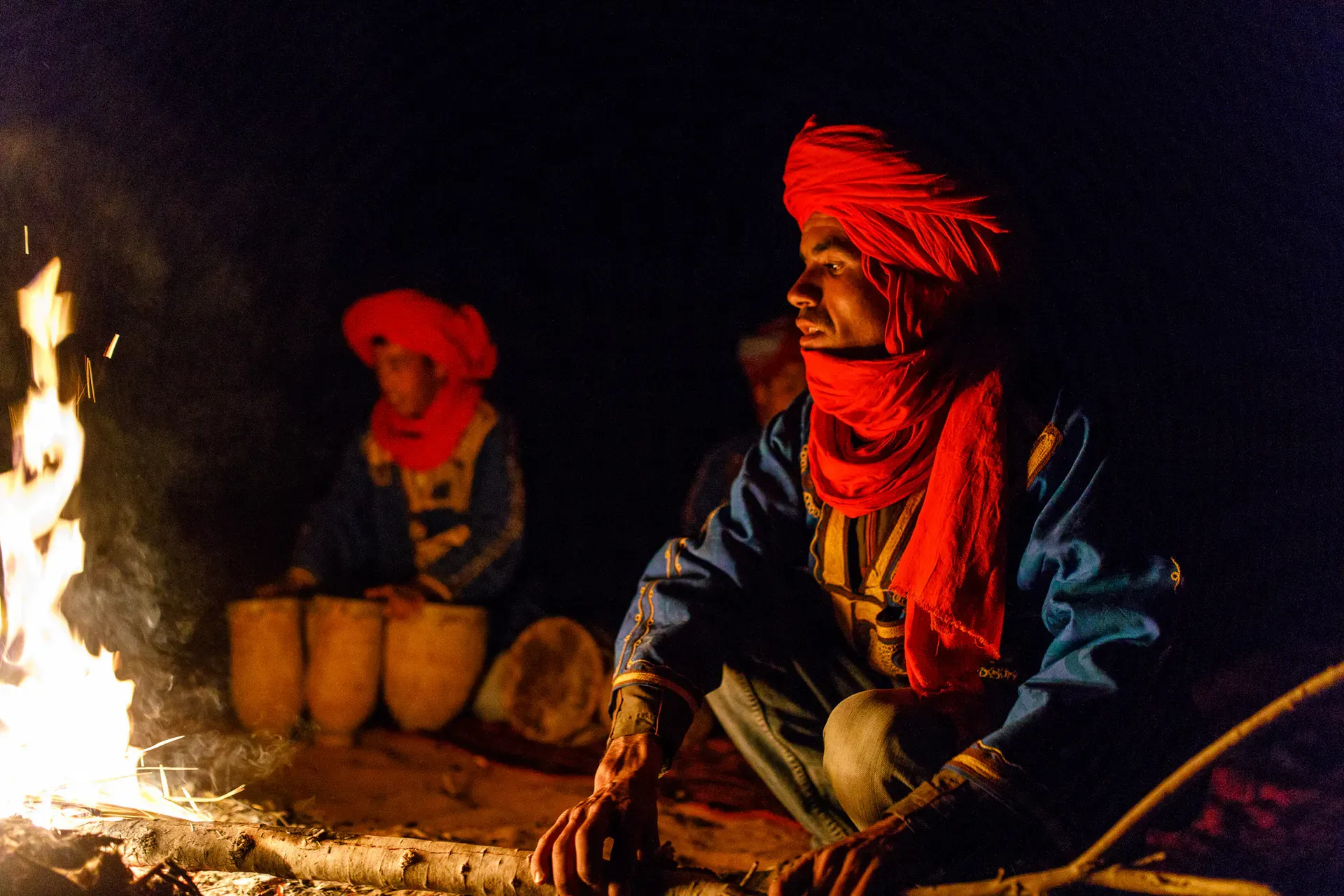 Get to the heart of Morocco as you stroll through remarkable gorges, explore ancient kasbahs and ride camels through the dunes to a Berber camp. Wander the winding streets of ancient, walled kasbahs and through the pathways of dramatic deep gorges. Spend a night at a traditional Berber camp and sleep under the huge desert sky spotting shooting stars. Experience the best of Moroccan culture and nature as you soak up vast landscapes, sleep in riads and learn about ancient traditions.
12. RAFT, HIKE AND CANYON IN BOSNIA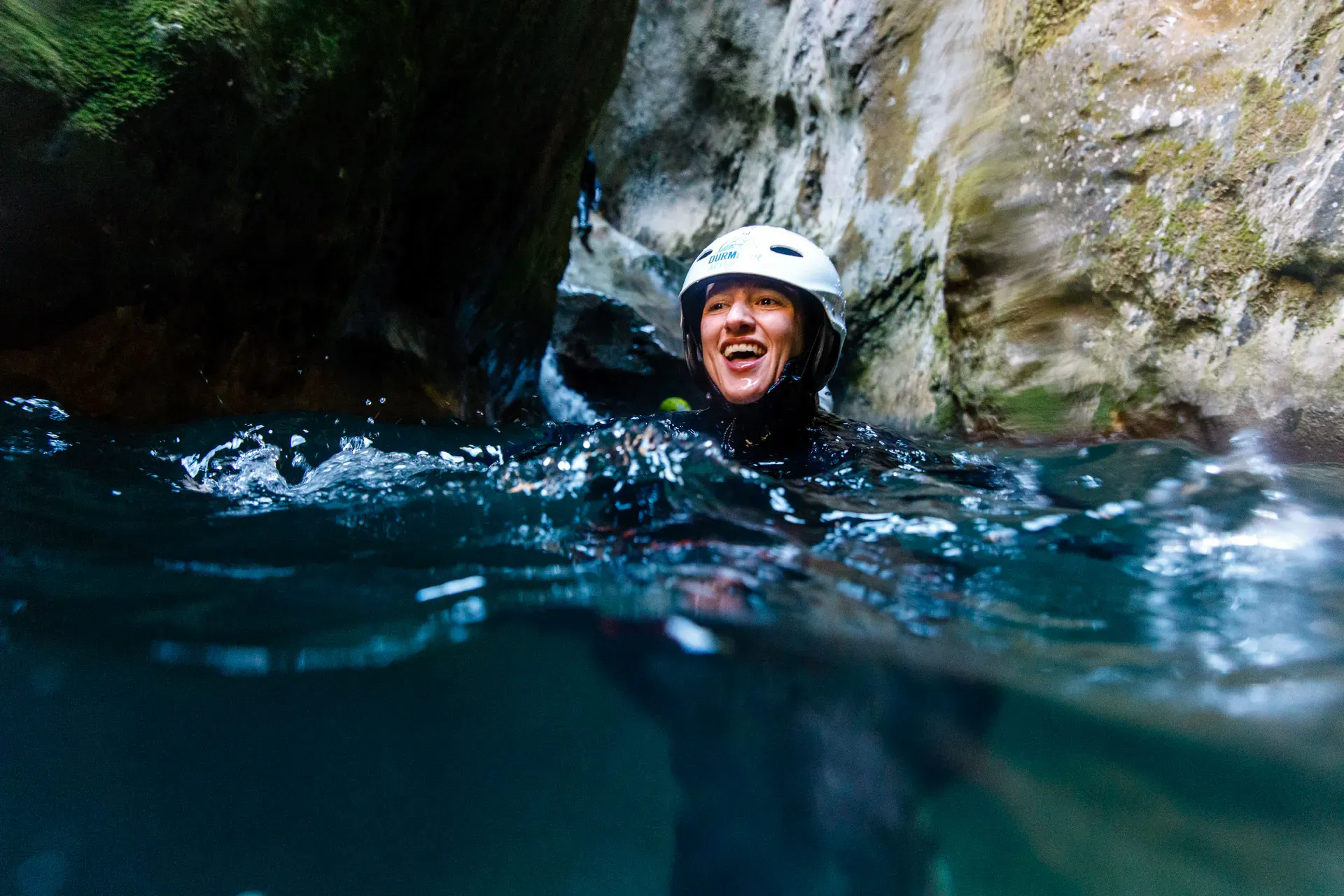 Get off the beaten track and enjoy a piece of paradise in Bosnia, with a spring-like Mediterranean climate all year round. Submerge yourself in the Via Dinarica route through the rivers, mountains and canyons of Bosnia's beautiful Zupa Valley; climb a castle-topped peak; canyon the Rakitnica River and relax around Boracko Lake. You'll also get the chance to explore the iconic Balkan cities of Mostar, Konjic and Blagaj.
13. KAYAK AND WILD CAMP THE WEST COAST OF SCOTLAND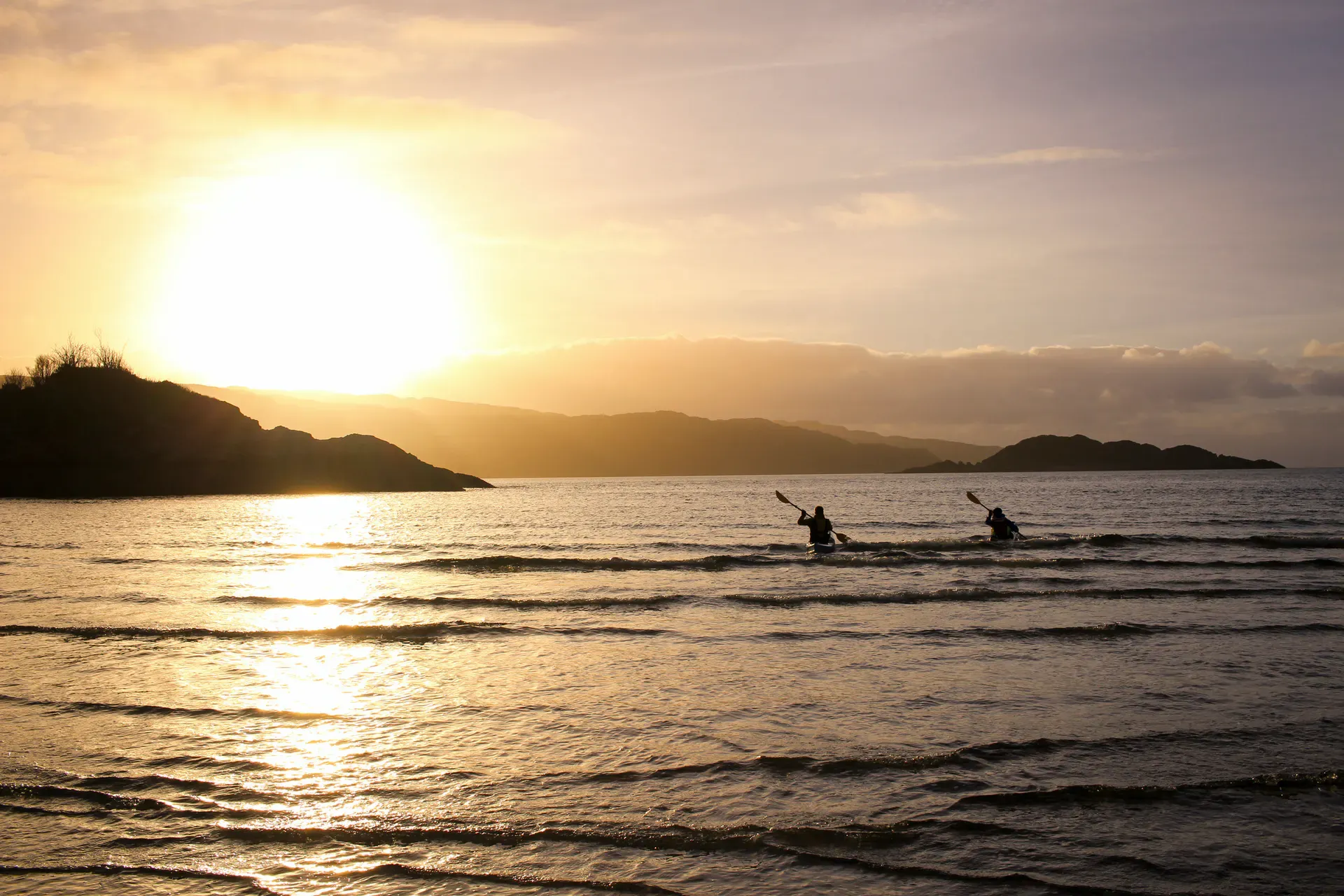 Paddle the remote bays, rugged coastline and crystal clear waters of the dramatic West Highlands – surely one of the UK's most beautiful regions. Over a long weekend you'll kayak along stunning volcanic coastline, discovering hidden bays and wild skerries. Remember to keep your eyes peeled for otters, porpoise, seals and sea eagles. En route, you'll forage for shellfish, seaweed and coastal plants and brave the Atlantic Ocean for a cold water wild swim, before bedding down to wild camp on white sand beaches and islet-studded sea lochs. Unforgettable.
14. ADVENTURE HIKING IN SLOVAKIA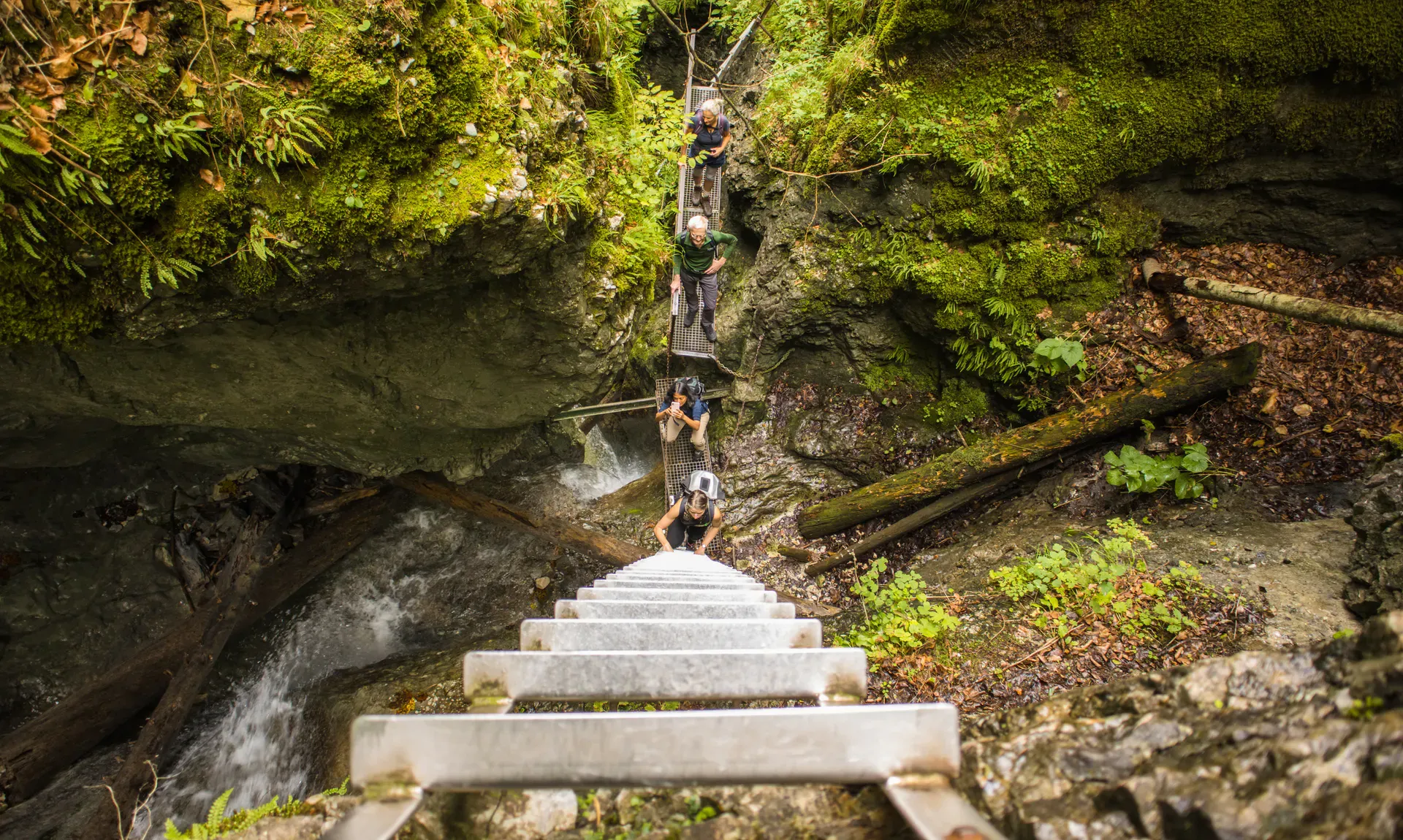 Explore the perfectly named Slovak Paradise National Park via a network of trails, ladders, bridges and catwalks. Traverse forests, meadows, plateaus, canyons, caves and waterfalls as you travel through one of Europe's most beautiful National Parks. You'll cross canyons and ascend gorges using network of ladders, catwalks and bridges and spend time in Levoca, a charming and little-visited medieval town that's surrounded by natural splendour. Whilst you may need a moderate level of fitness and a head for heights, this adventure requires no special skills or training to join.
Inspired? See more of our easy to moderate trips for a true taste of adventure, completely hassle-free.