We invited Much Better Adventurer and friend Yvonne Palm out to Albania to scope out our raft, kayak and hike Albania adventure, centred on the Vjosa, the threatened, last free-flowing river in Europe.
Yvonne returned waxing lyrical about the awesome views, the people, or lack of, swimming in crystal clear hot springs and getting stuck in the mud. She also armed herself with a pocketful of pictures to tell the tale. Here's her photo story.
Albania is an emerging adventure travel hot-spot that you probably haven't considered (until now). It's not hard to see why with its gushing rivers, deep, slithering canyons and incredibly diverse wildlife. The trip was jam-packed with all sorts of adventure, getting stuck in the mud a couple of times, and tonnes of food.
In fact, the adventure started in an interesting manner, with our jeep getting stuck in the sea. A very long story and unfortunately there are not many photos as we were too busy trying to figure out how to get out!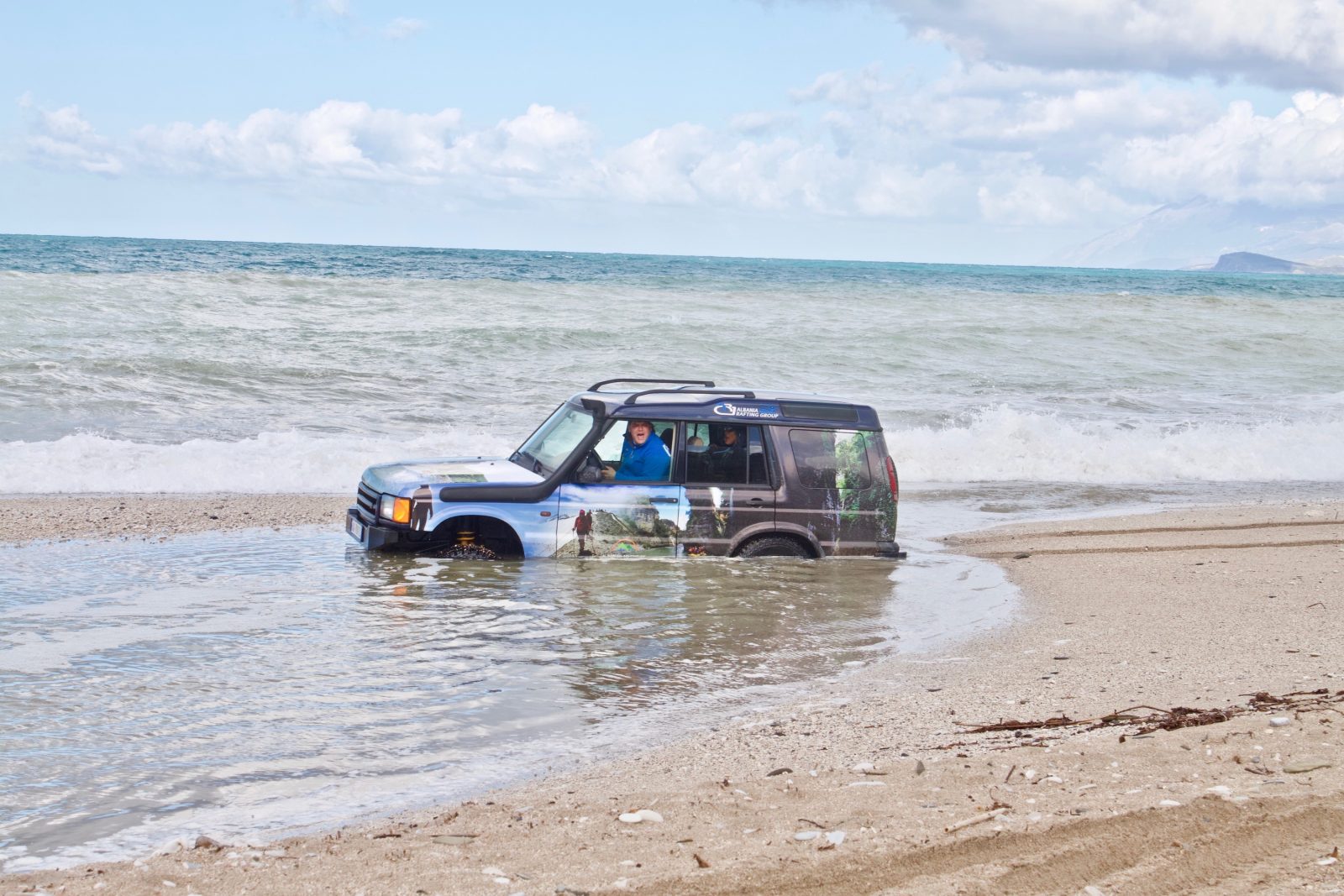 Eventually, we escaped and set out on a beautiful hike along the coast starting from Lucova. One of my favourite parts was arriving at a very quiet beach, completely tucked away. The only way to get there was to hike, or perhaps by boat.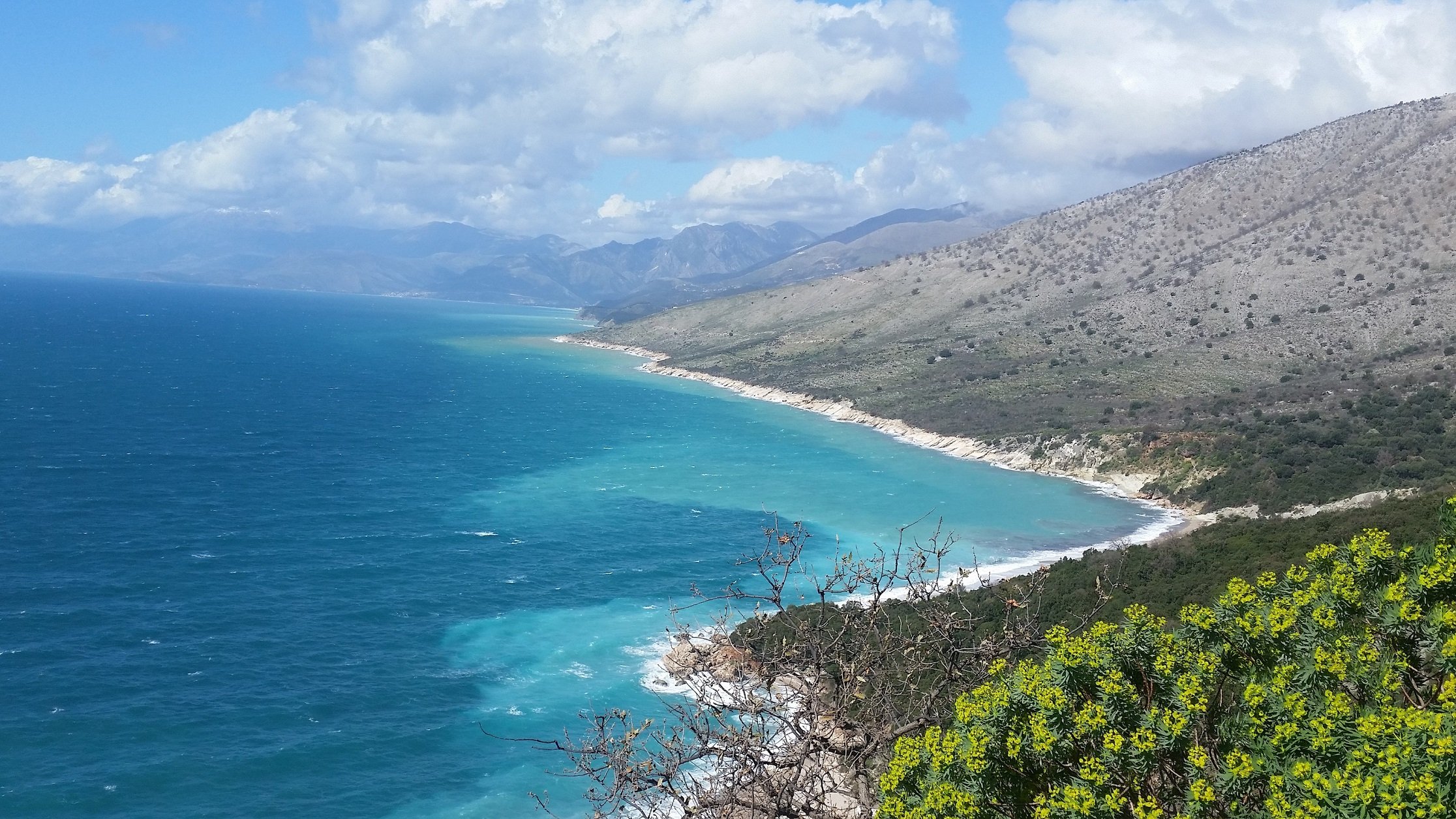 We had the opportunity to visit some ancient ruins and museum in Butrint. It was great to hear the stories of how that area was once a bustling town with lots of parties and actually a tourist hotspot back in the day. We ended that evening with a kayak along the river to Ali Pasha Castle to view the sunset.
The next day we drove to Muzine to see the blue eye of Albania. It's a fresh spring where vibrant blue water bubbles up from a deep pool below. It is said no one knows the true source of the water, despite many divers trying. I could have sat there and stared at the waters bubbling up all day.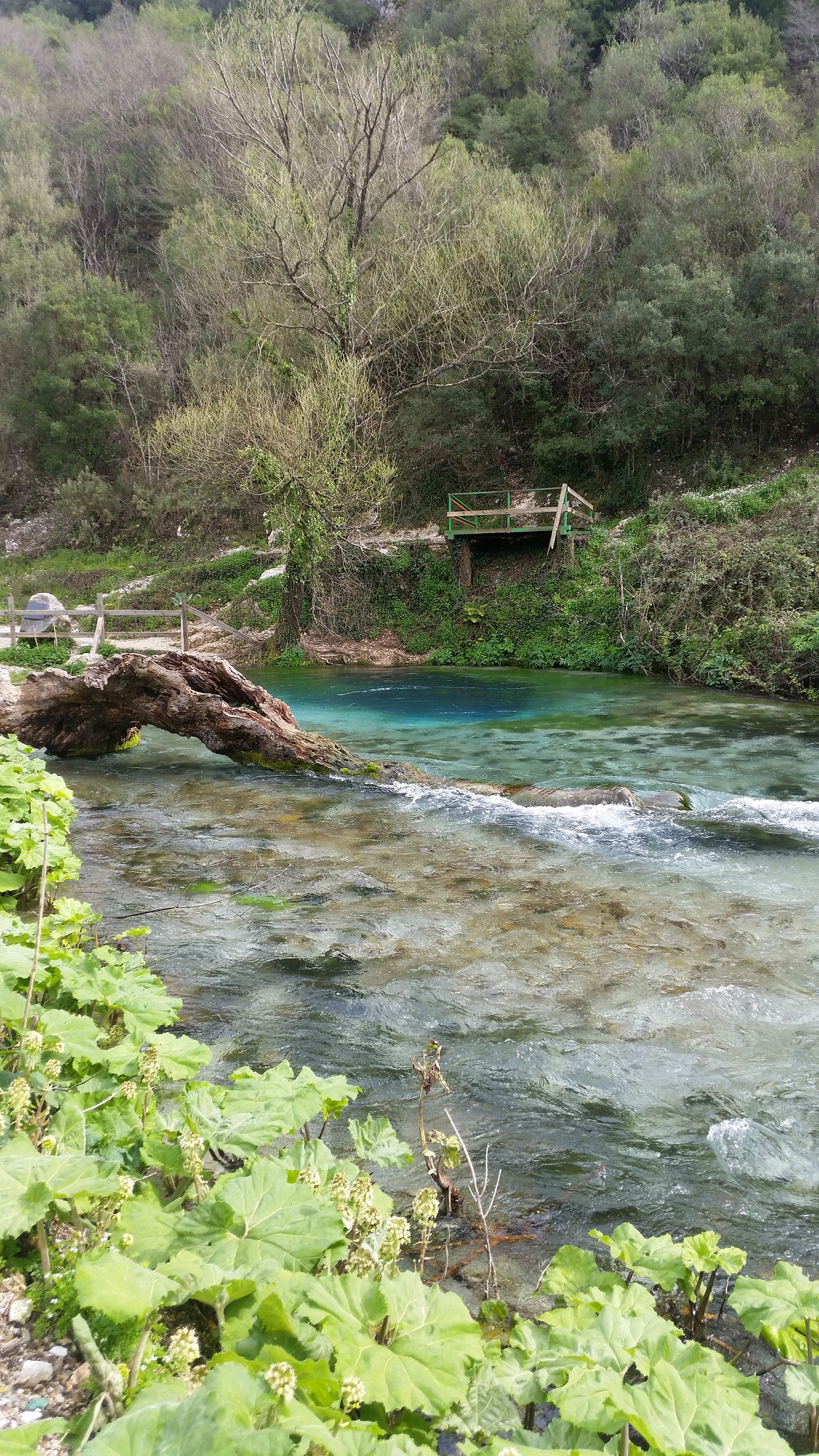 We stopped along the way to take in a beautiful view of the Vjosa river. The valley below with the backdrop of snow-capped mountains was stunning!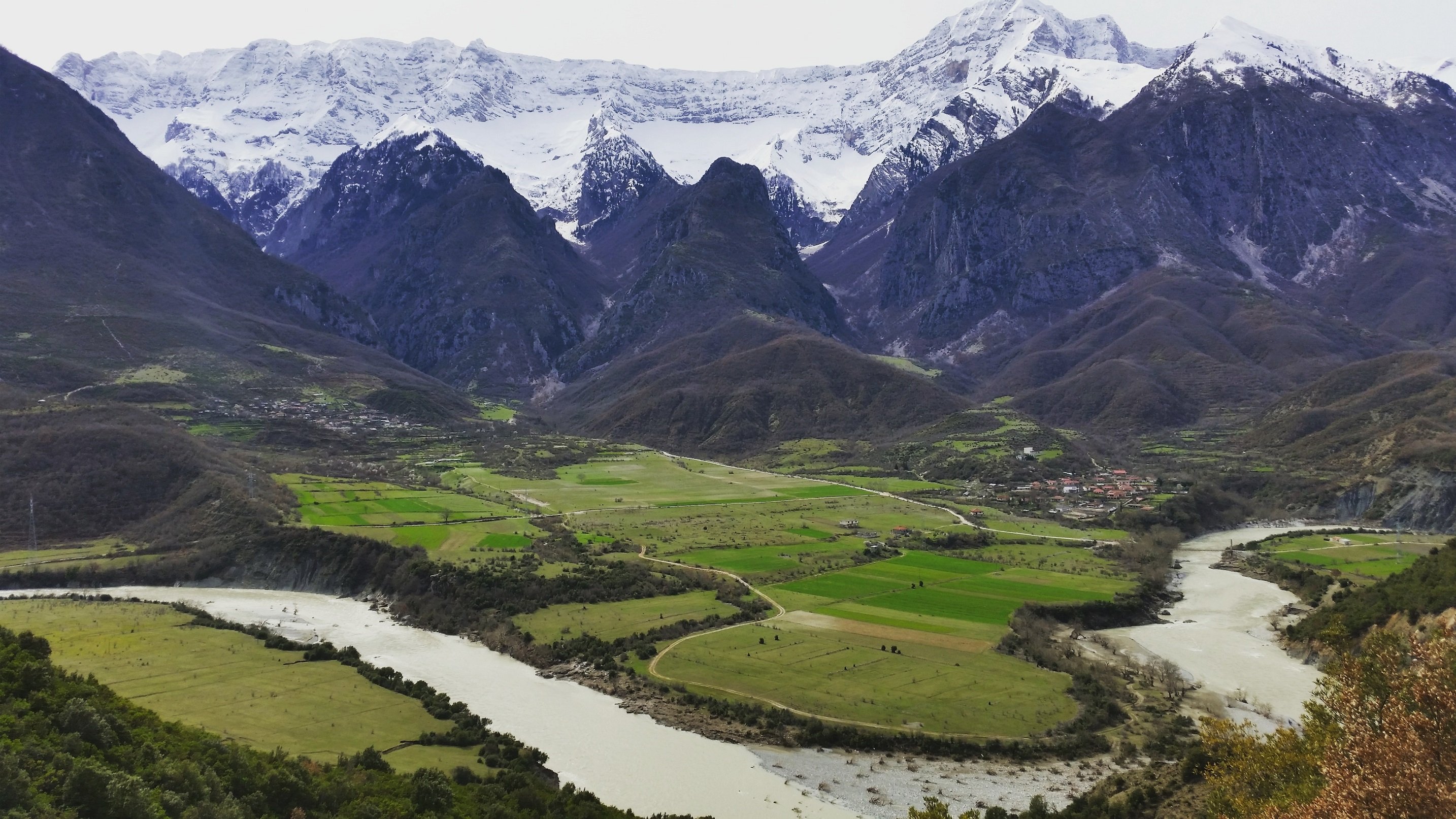 We also got to swim in some thermal springs in Benje! This was the first time I have ever swum in a hot spring. I was initially wary of getting out in my swimsuit in the cold air, but once we got into it, there was fun to be had all around. The photo was taken by one of our guides, Fastian, and shows some of the group as well as our other guide, Blerina, having fun in the spring.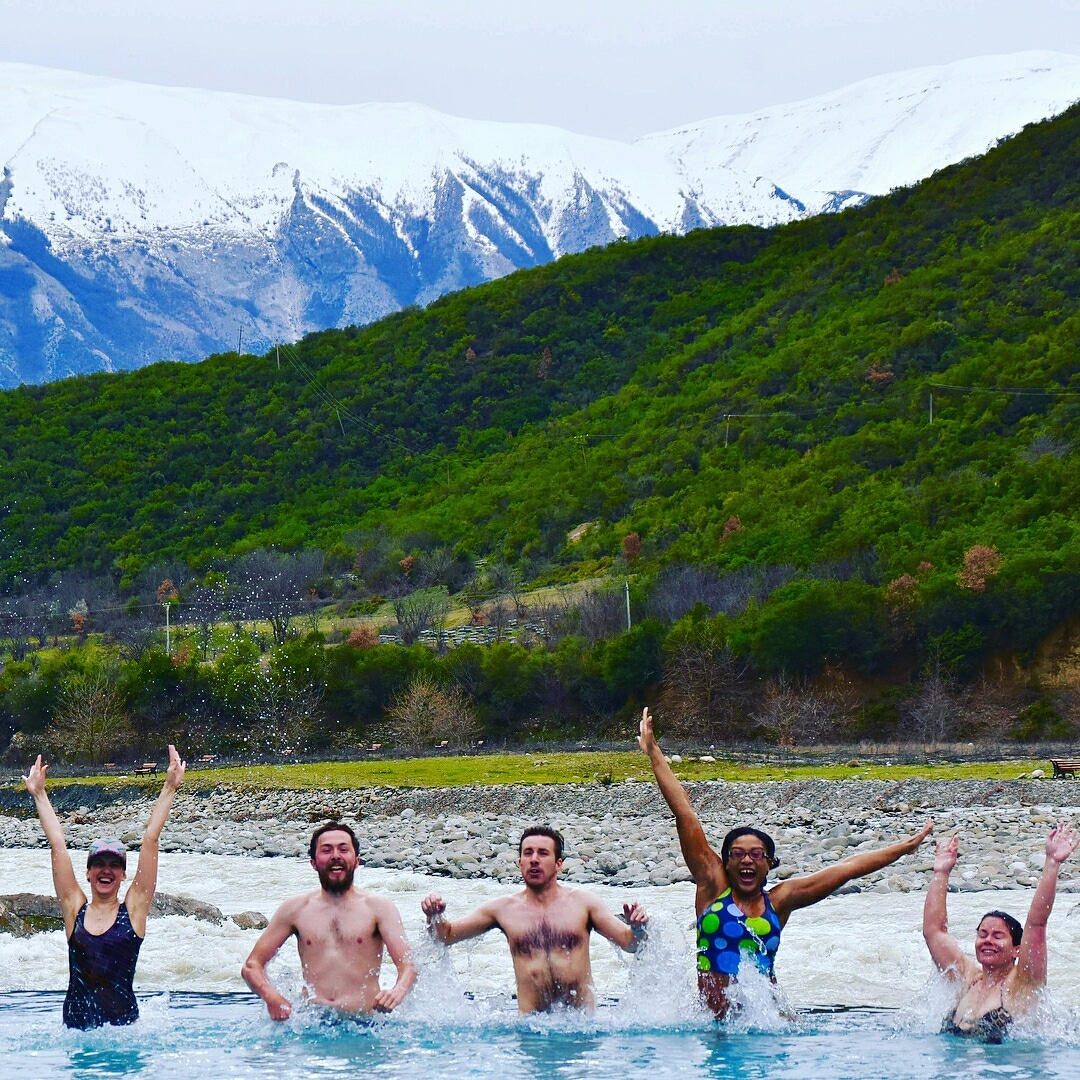 We stayed in a homestay in the village of Peshtan that night; this was definitely one of the highlights of our trip. We were greeted with some lovely cheeses and cold meats as well as the local drink, Raki. We also had the opportunity to go down to the local "pub" (one of the resident's backyard) where we were treated to even more Raki and some local singing; a fun way to spend the evening. The best part of the evening I would say was the dinner prepared by our host, it was so delicious. He had prepared some wild rabbit and wild boar casserole. There was also borek and this amazing buttery rice that was just to die for. How my taste buds long to have that dinner again!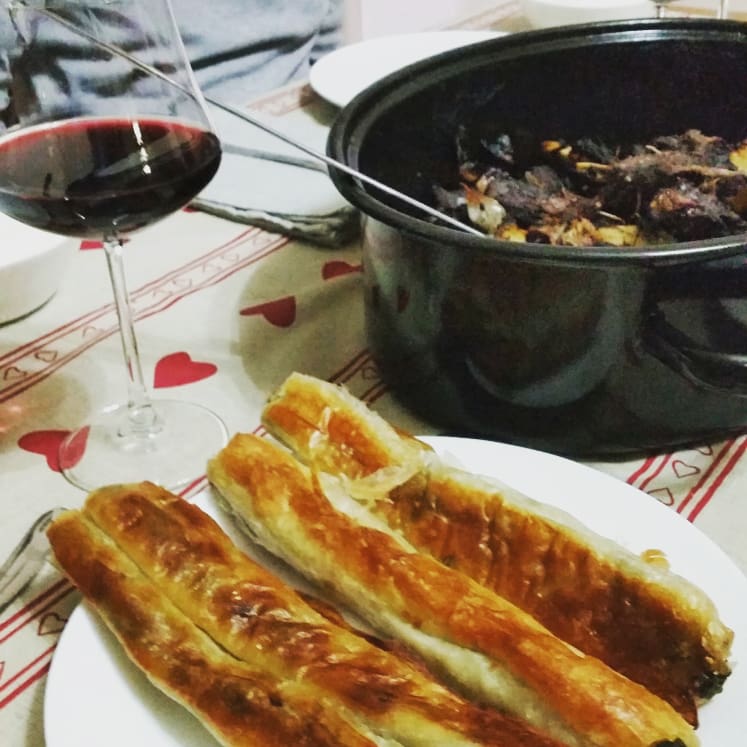 We went rafting down the Vjosa the next day and once again, our jeep decided it wanted to get stuck! This time in the mud. We had to all get out of the vehicle and our guides wedged rocks under it and eventually, it conquered its muddy grave.
Our last night was spent in Berat, in a hotel at the top of a hill. The views were once again absolutely amazing. This is what I was greeted by when I woke up in the morning! How beautiful!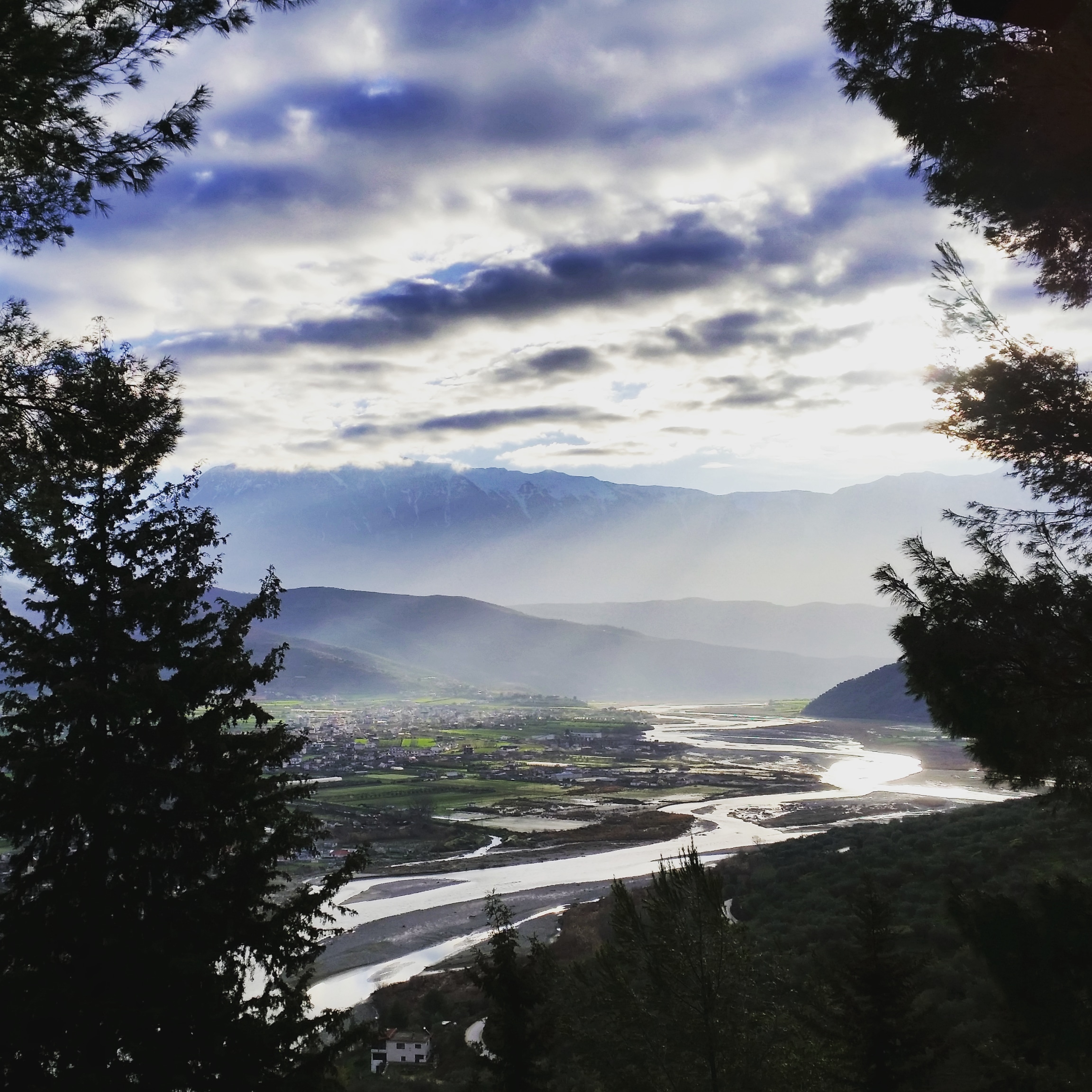 One of the things I loved about Albania is that most of the areas were untouched and there were no tourists; in fact, I don't think we met any on our trip! This did mean that at times we were blazing our own trail, but to me, it just added to the adventure!
From the pumping music in our vehicles (who knew "man's not hot" was indeed hot in Albania?!) to the wonderful landscapes, and amazing food, I thoroughly enjoyed my short trip over there. Just remember that as it is not very touristy, you need to be relaxed and ready for the adventure. Some things may be rough around the edges, but I thought that added to the experience and made it more authentic. Would definitely go back if I had the chance!
Discover Albania with our handcrafted range of adventures with the best local guides.
*All Photo Credit: Yvonne Palm