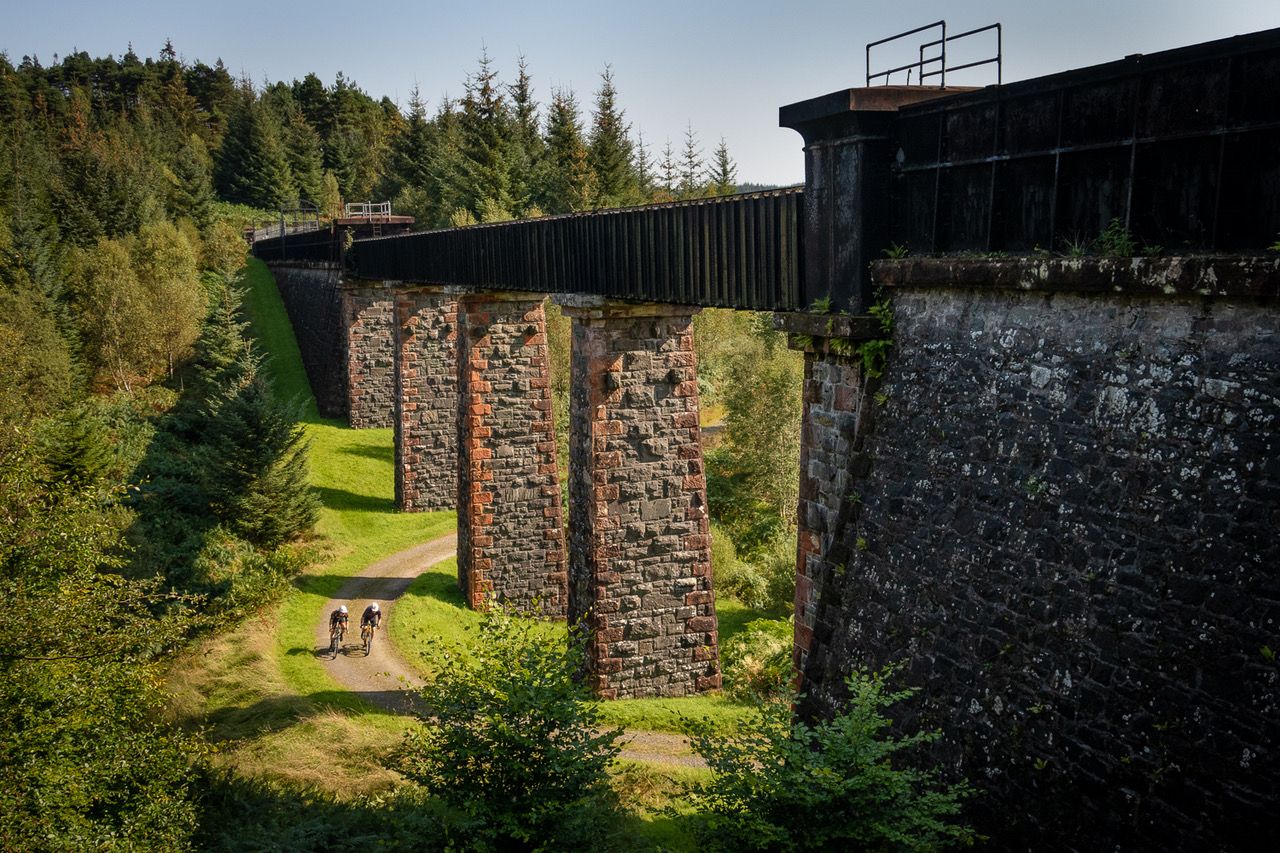 The first waymarked gravel trails in the UK have just been launched in the picturesque town of Aberfoyle in Scotland, which sits in Perthshire, on the edge of the Loch Lomond and The Trossachs National Park. The town is home to a remarkable network, with over 200km of off-road trails to ride in a 12km radius.
Aberfoyle is at the centre of the gravel universe.
"Aberfoyle is at the centre of the gravel universe," says Kerry MacPhee of Gravelfoyle, a community-focused group of promoting gravel cycling in the area. "It doesn't matter which direction you go - you'll be on gravel within 100m. You can loop in any direction and take in trails like the West Highland Way, the Badger Divide or the Rob Roy Way."
Three routes in the area are now waymarked - a 10km, 20km and 30km loop. Each route starts and finishes in Aberfoyle, with the paths delving into Loch Ard Forest, passing Victorian aqueducts and looking on to Ben Lomond, the most southerly Munro in Scotland, en route. "There's a sculpture trail which is around the east end of Loch Ard too," says Kerry. "And the peace and quiet is brilliant. It gets you out to some remote areas of the area."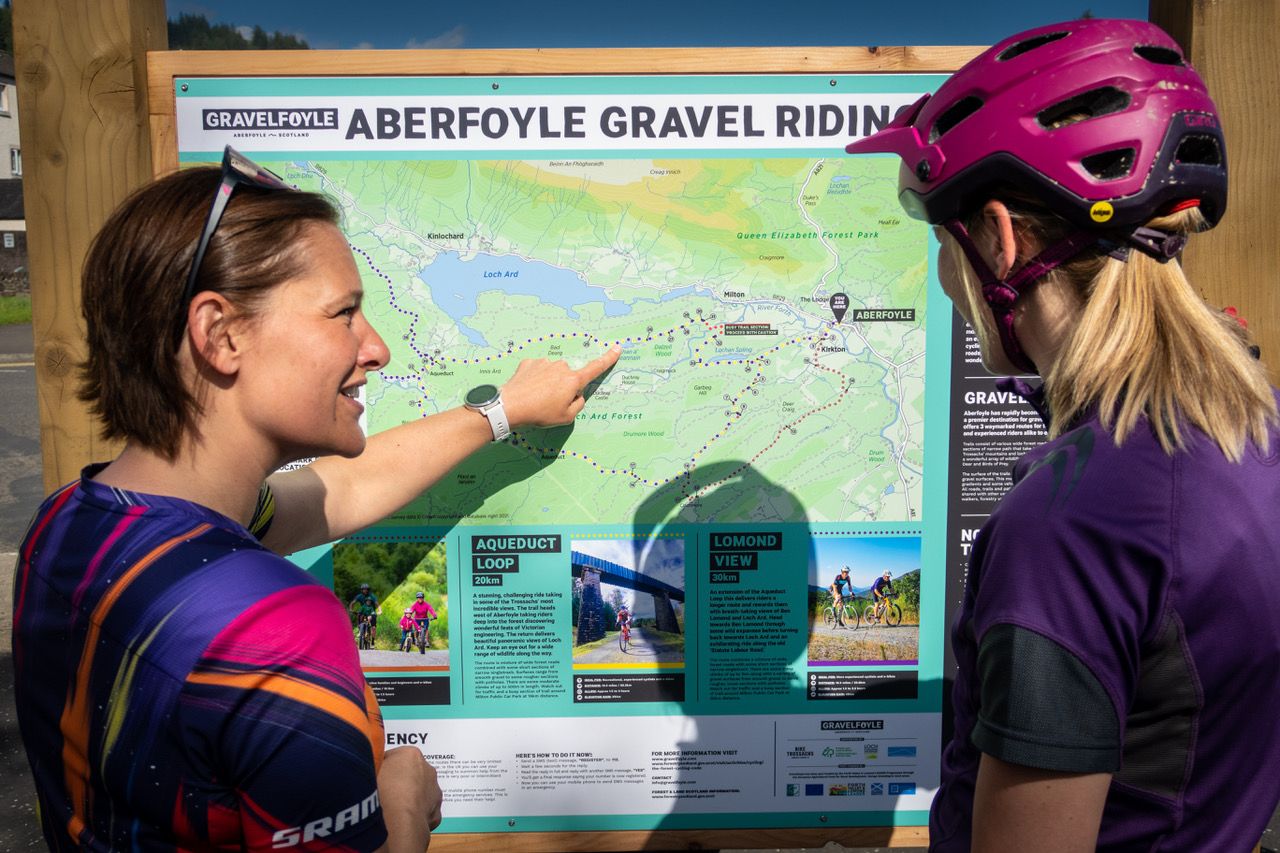 More experienced riders will find it's not hard to expand your ride beyond the waymarked routes, either. MacPhee has created a terrific collection on Komoot which highlights the surrounding travel network in Gravelfoyle - with routes reaching Loch Lomond and Callandar, a beautiful village surrounded by nature.
"There's 200km-300km of gravel that you can ride from Aberfoyle without ever riding on a road," Kerry says. "It's beautiful and open. We've got lochs and hills and all the other romanticised Scottish-isms you could wish for, and at the hub is this gorgeous community in Aberfoyle, where you can park for free and get your ice cream or your coffee after. Or grab lunch and then head back out in a completely different direction. There's something for everyone. You can easily extend your ride or you can stick to the waymarked routes and have a great day."
Gravelfoyle is very community-focused, so we're keen to mark these trails which bring people out to rural areas through active travel.
Enda McLoughlin is the Chair for Bike Trossachs CIC, a cycling-focused community interest group in Aberfoyle. Bike Trossachs opened the trails and formed Gravelfoyle with help from the national park and Dukes Weekender, one of the most popular gravel-cycling festivals in the UK, which runs in the area.
"We had three loops originally - similar to what the existing ones are now," says Enda. "Part of it was informed by Dukes Weekender. And then we included a more local 10km route which took on some of the easier, less hilly climbs around the village. The desire originally came through a consultation driven by the national park. We surveyed the local community and neighbouring communities on what they wanted, and it was about creating safe routes through the forest.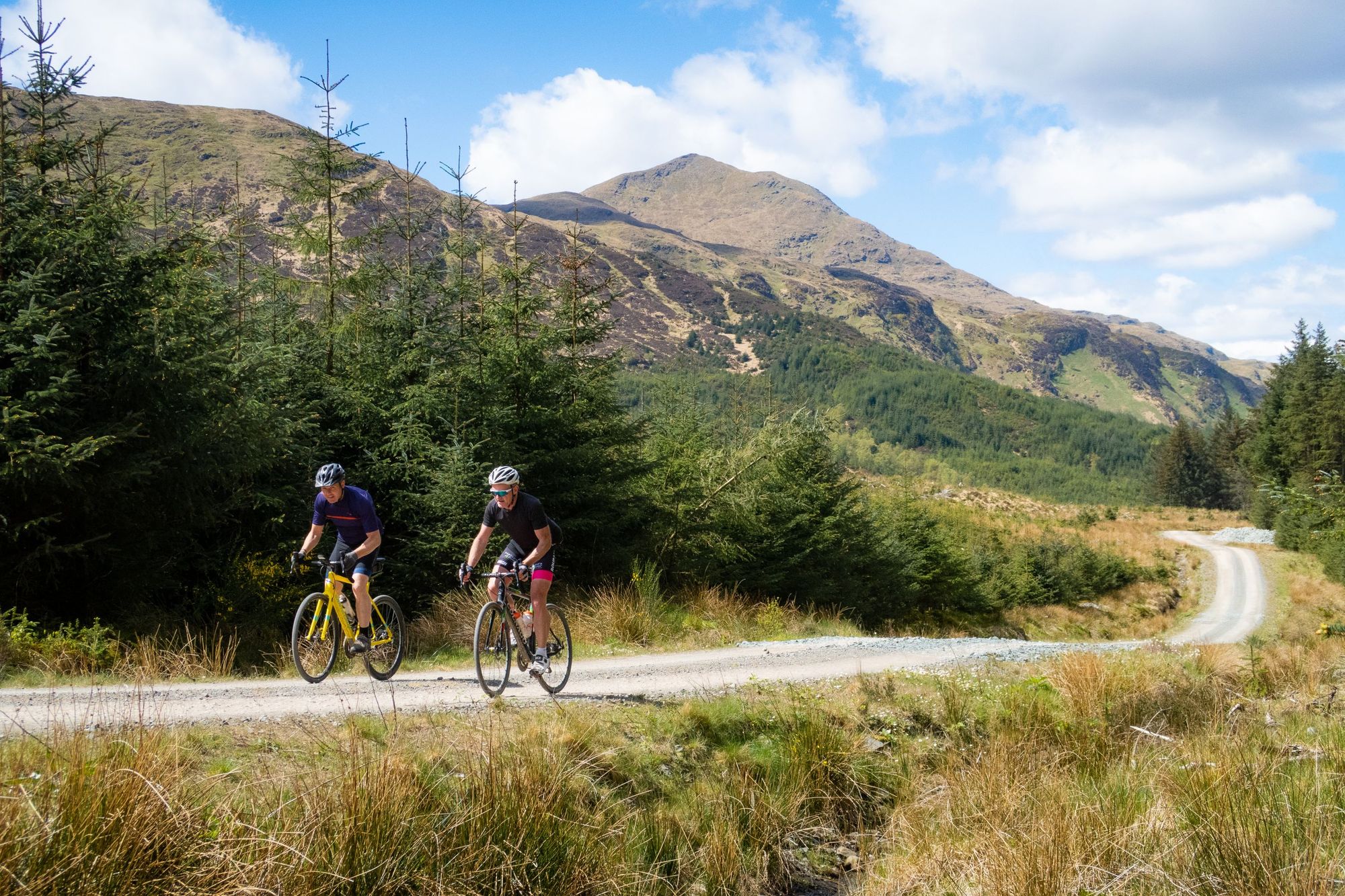 "Having 200km in very close proximity is great, but it's also quite a maze. There's a lot of tracks. So providing these waymarked routes will give people the safety and reassurance they need to go and explore the Loch Ard forests. That was the nexus for the waymarked trails. It was a community requirement, really."
Community is key in Aberfoyle, and the hope with the new offering is that it will bring more tourism into the town. Phil Crowder is the landlord of the Forth Inn, a local pub. "I didn't realise how much we needed the waymarked trails until the boards were erected," he says. "My business sits adjacent to the boards. They are viewed then ridden and when people return they frequent the Inn and talk in glowing terms about the experience. All these routes have been hidden in plain sight and Bike Trossachs have brought them to life - to everyone's benefit."
Kerry notes that a local cake shop, Maggie's Aberfoyle Kitchen, is now making Gravelfoyle rocky road brownies. "The community has really embraced it," she tells us. "They love the energy around it, and it's just lovely out there, with all these people riding and looking at the boards and engaging with the local businesses."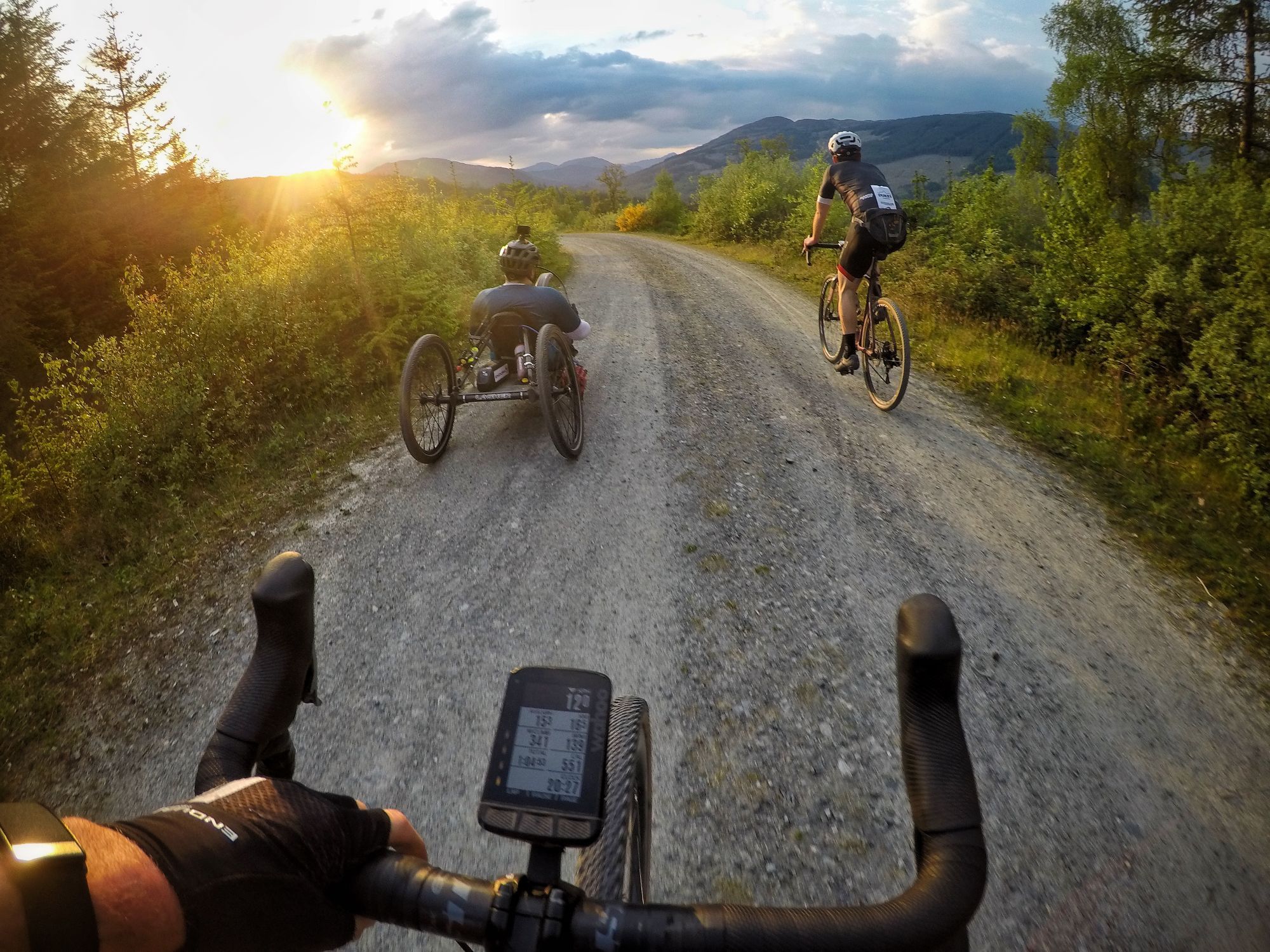 Aberfoyle doesn't have a train station (the nearest being Balloch, 18 miles away, or Stirling, 21 miles away), but it is easily reachable by car from various cities in Scotland. The town is half an hour's drive from Stirling, under an hour from Glasgow, and just over an hour's journey from Edinburgh or Perth. There are also various bus services, and there is bike hire available in the area.
"The plans are to expand, with more waymarked trails," says Enda. "Gravelfoyle is very community-focused, so we're keen to mark these trails which bring people out to rural areas through active travel. The amount of track network and potential we have is huge."
Kerry concludes: "Beyond the waymarking, there is an aspiration to host more events in Aberfoyle too - for a variety of people. Adaptive cycling and inclusivity is really high on our agenda. We're doing a good job at getting more women and kids on bikes, but there's always more to be done. That, coupled with events, expanding the waymarked network and joining up rural communities? That's the dream!"
Inspired? Read more at Gravelfoyle, or browse our cycling holidays - like our Intro to Gravel Riding Weekender!