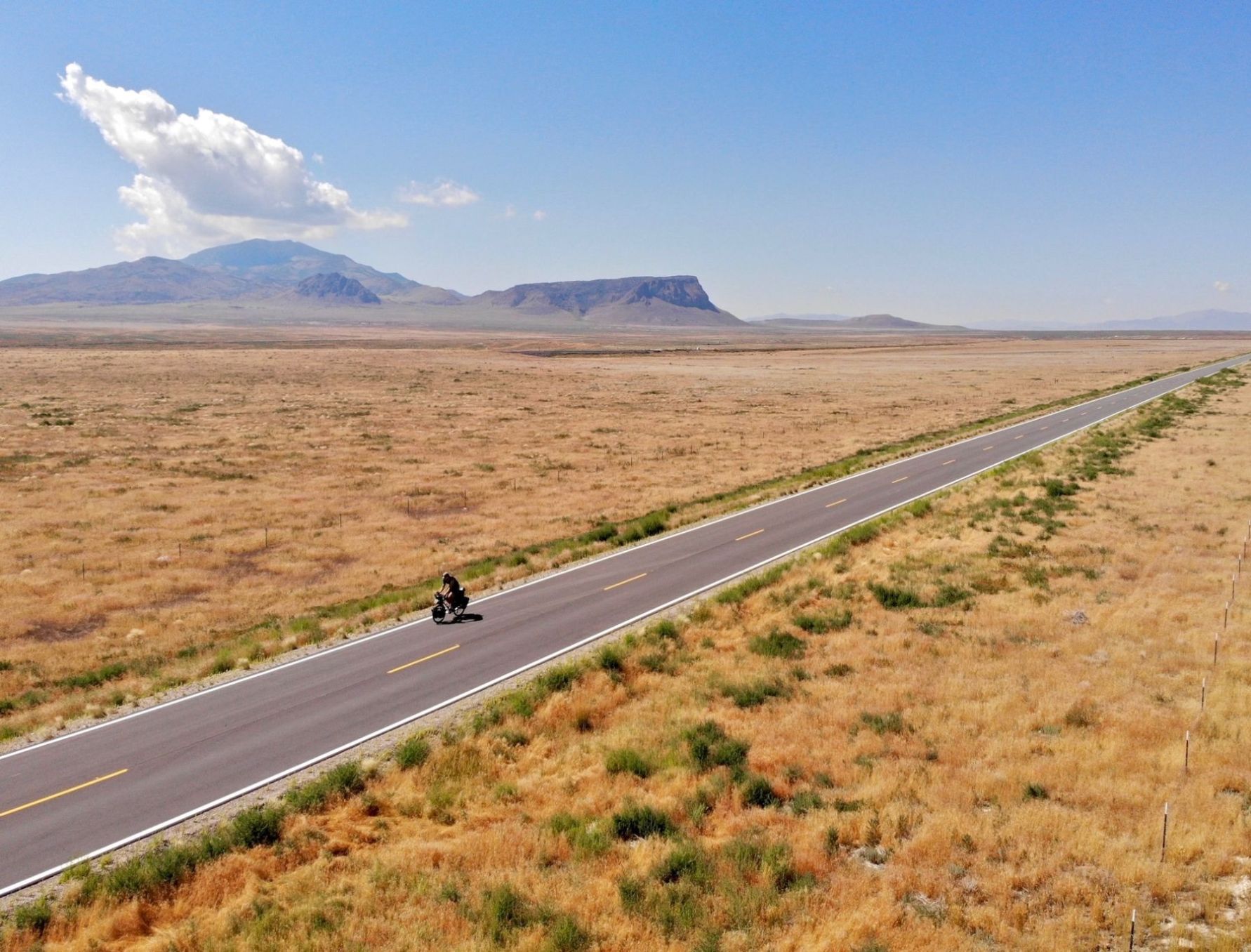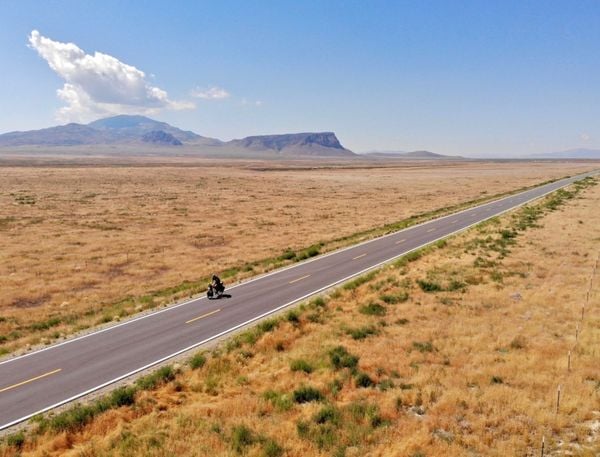 Geordie Stewart has a thing for big adventures. At age 22, he stood on top of Mount Everest – making him the youngest Briton ever to have climbed the Seven Summits (the highest mountain on every continent). He then served for five years as an army officer in a reconnaissance regiment, before leaving the UK to cycle solo around the world. This 23,000-mile journey took him 430 days and across four continents. His first book, In Search of Sisu, was released in 2018 and covered his Seven Summits journey.
The next instalment, A Rolling Stone, is out now. It is all about choosing an unfamiliar path, which led Geordie to discover and confront previously unknown truths. It is also a story of people met, insights gained and what life is really like on a bike without a home: a rolling stone. We caught up with Geordie to talk about his experiences and all things cycling round the planet.
How did you decide which route to take around the world? Did you plan it all out beforehand?
Having spoken to many other long-distance cyclists, I probably did less planning than most. I had a few overarching objectives: Istanbul, Singapore, Sydney and Auckland, but I was pretty flexible in my route to get there. In fact, the most important decisions were when my plans changed and I chose routes that instinctively appealed rather than sticking to a plan I made sat at home months before.
I picked those objectives as what I deemed key checkpoints and places to stop and reflect. Istanbul represented the Europe/Asia boundary. Singapore represented the southern edge of mainland Asia and a decision point about what I wanted to do next. I was really excited to visit Sydney for the first time and Auckland was always the long-term objective as the furthest capital city from my own. I guess, as well, that by breaking it down into what I viewed as genuine objectives, it helped my own motivation to keep moving, rather than being overawed by the whole task.
How much cycling had you done before?
I've ridden bikes since I was a kid so two-wheeled adventures of all kinds have been pretty normal. I've always found cycling such a wonderful combination of escape, excitement, peace and freedom – thankfully my most recent trip has not changed that.
What did the general structure of your day look like?
I will caveat this by saying cycle touring is a hugely unpredictable activity. I often used the phrase "expect the unexpected" and "hope for the best, prepare for worst" because no two days were the same. The range of experiences fluctuated enormously based on where I was, what the people were like and what terrain I was covering.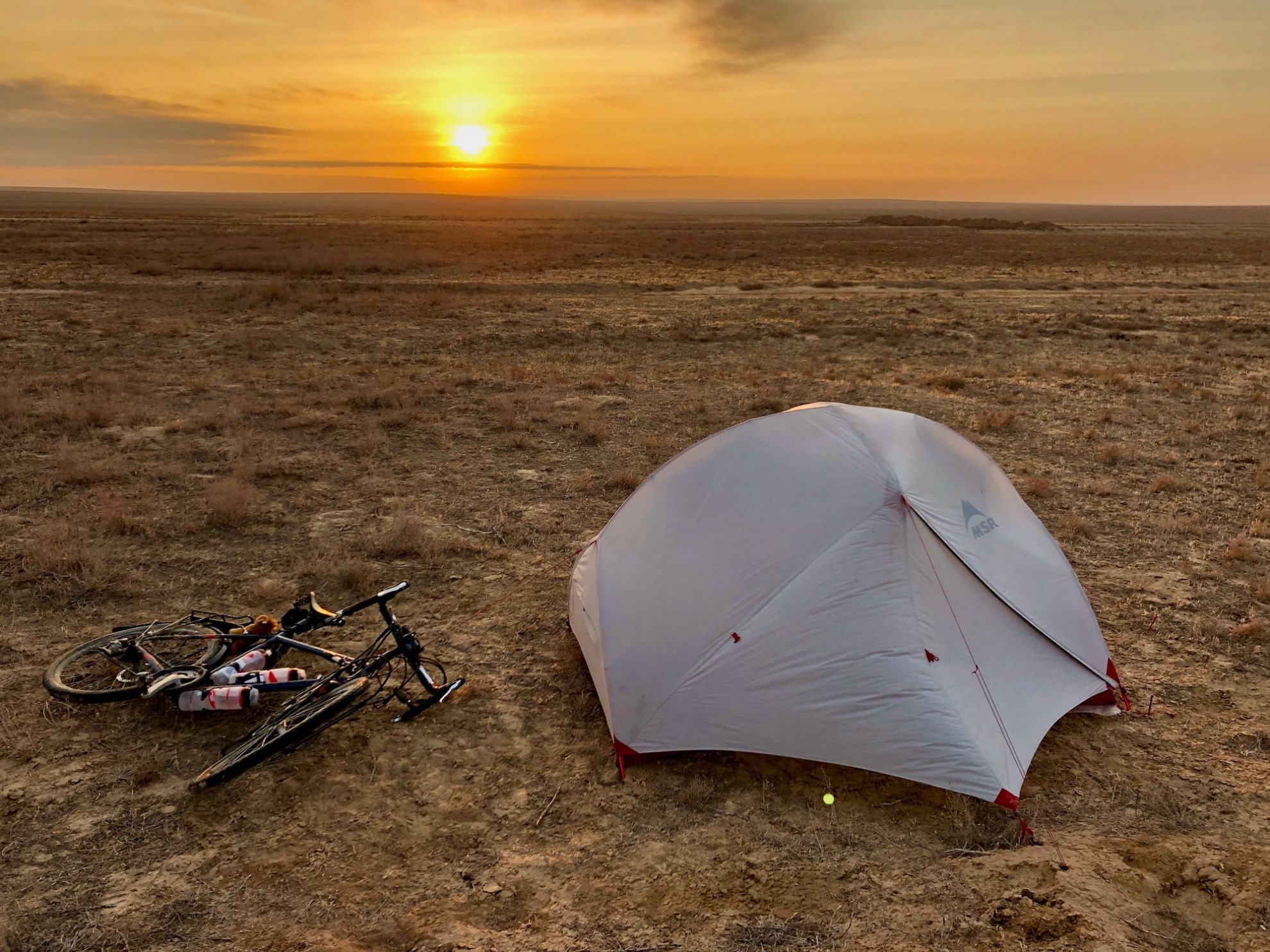 As a general routine, I would pack away my tent while cooking my morning porridge on the stove – optional extras included raisins, jam and honey. I ate, brushed my teeth, packed away my bags and then hopped on the bike for a lethargic first stint as my legs woke up. I would generally split the day into hour-long stints of riding, before taking short breaks and a longer one for lunch. I simply continued that routine until dusk, when I would start to think about locating a wild camping spot for the night. I then discreetly moved my bike into position, changed clothes, cooked, put up my tent, read, slept and prepared for the same again tomorrow. I guess it was my own version of a 9 to 5 and some aspects of it were about trying to find a routine in uncertainty.
How did you navigate during the ride?
On the whole, I tended to navigate using the offline mapping app maps.me Saying that, I also often found myself in vast deserts where navigation was less of an issue. For example, going across the Australian Outback, I spent almost 2,000 miles on the Stuart Highway heading due south which made life a bit easier.
What did you do about food? Was it hard to find?
Consistent food items were porridge and instant noodles – I always had a supply of them just in case. Beyond that, my culinary habits remained pretty flexible to the culture I was in. Sichuan, China and Malaysia were probably the highlights. The former for its spices and the latter for its sheer variety.
Again, it varied a lot depending on where I was and what logistical support there was around me. Across big deserts in Kazakhstan, China, Australia and America you need to plan several days ahead and think practically about food and water. In Western Europe or Southeast Asia, for example, the amount of nearby cafes and supermarkets mean that your planning is more short-sighted.
How much did the trip cost you?
I cycled across Europe for about £300 and made it to China for about £1,000. Across the whole trip, I probably averaged around £10 per day.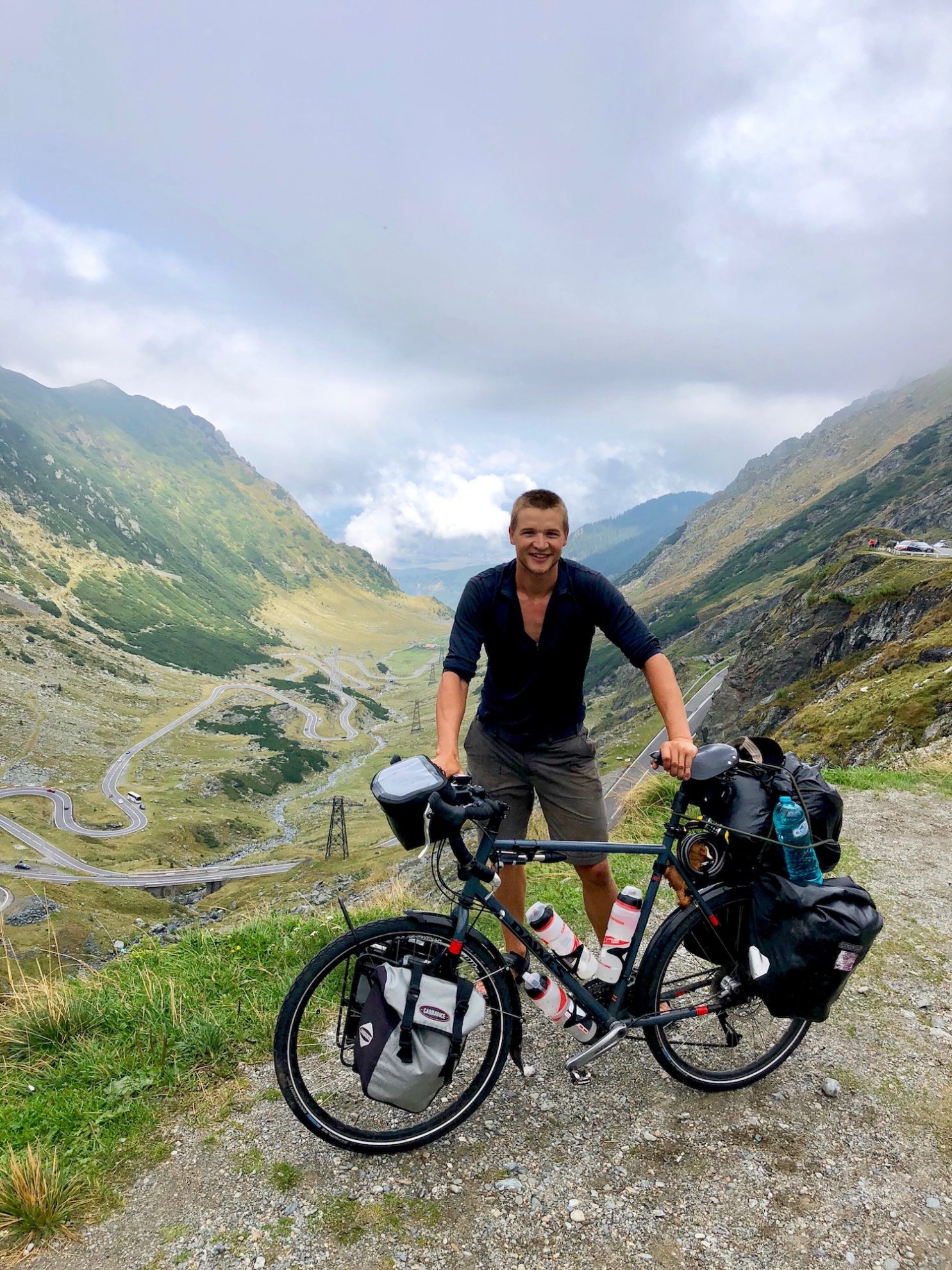 Do you have any stories about the kindness of strangers you met on the road?
I used the #kindnessofstrangers hashtag throughout the trip because it continued to be a genuinely humbling and uplifting experience being at the receiving end of such hospitality. I actually found that the more remote I was, the more thoughtful people were. For example, alone on the Kazakh Steppe in winter, I was consistently stopped and given food and water – two foot-long sausages and a warm pizza stand out.
Which country/section of your route would you go back to?
I would quite happily go back to the USA and cycle back across the country along a different route – perhaps my original plan via Tennessee, Alabama and Texas. Going back across China with a friend would be good as well – I think many of my difficulties there were because I was alone.
What was the most challenging part?
Physically, the hardest section in terms of resilience was in Siberia in Northern Kazakhstan in winter. The exposure, isolation and inescapable cold down to -40 or so makes me feel slightly uncomfortable thinking about now. Cycling across Xinjiang in Northwest China was, for a variety of reasons, immensely difficult as well. I struggled with my freedom being so severely restricted and welcomed leaving that region.
What was the weather like? Was it ever in your favour?
Cyclists always manage to find a way to whinge about the weather! A British cyclist in particular. Some sections were absolutely glorious: the first and last stints in Europe and April/May in Australia stand out. Exploring by bike in sandals, shorts, t-shirt and sunglasses is hard to beat.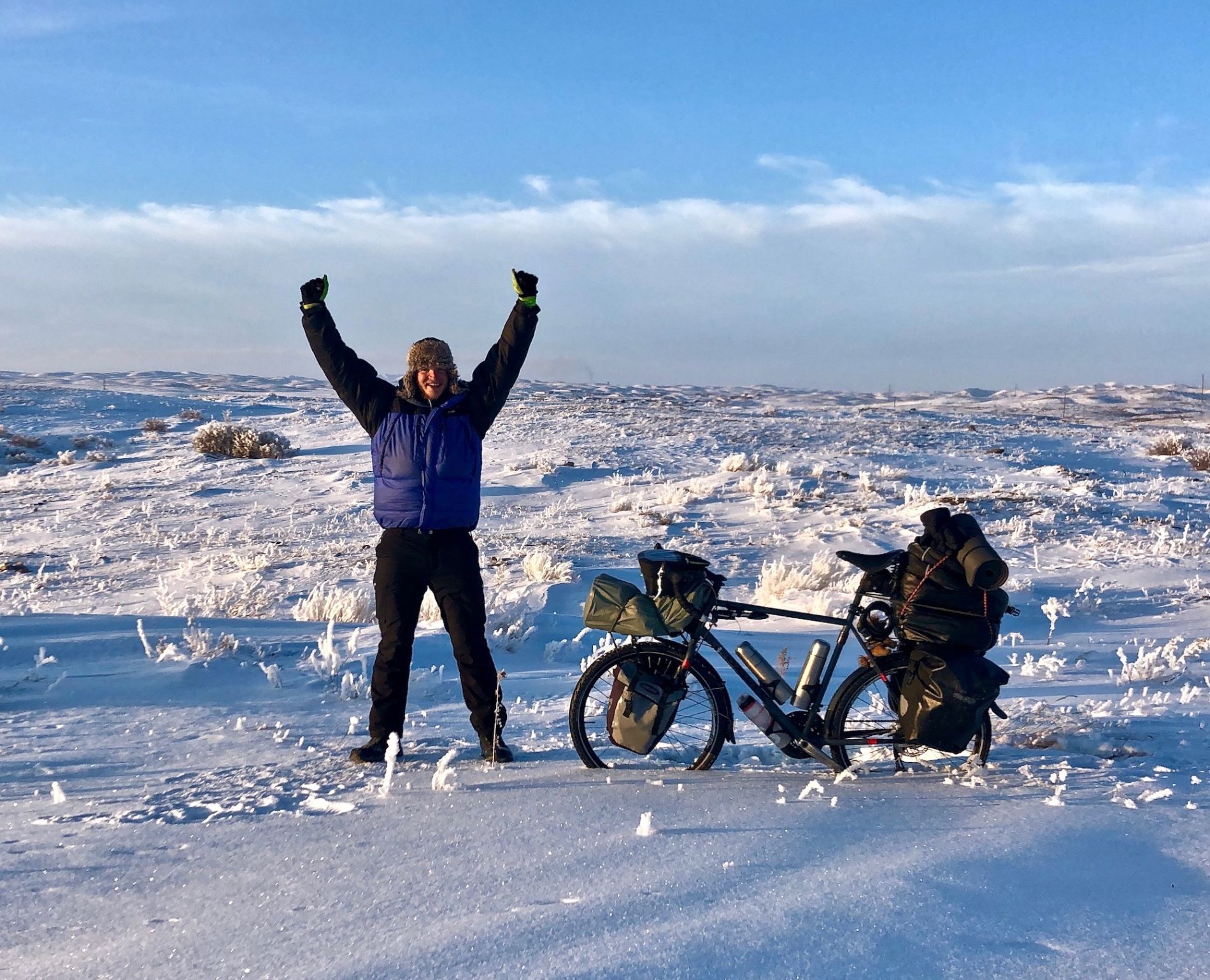 What advice would you give someone who wanted to cycle around the world?
Be bold, be curious and have the courage to stay true to your own principles of what travel means to you. Be honest with yourself about your why; there is no point in fulfilling someone else's aspirations. Other than that, break it down into smaller checkpoints: cities, countries and continents, or the overall goal will be overwhelming.
What advice would you give someone who wanted to go on their first cycling adventure?
Absolutely go for it! I've met so many different types of people on their own cycling journeys, for their own reasons, choosing their own routes at their own speed. Start local and pick a part of the country that appeals to you. I'm confident, even if you don't love it, you won't regret setting off.
You can learn more about Geordie Stewart and his adventures at www.geordiestewart.co.uk.
Inspired to go on an adventure of your own by bike? Check out our cycling adventures or how to plan a cycle tour to get started!