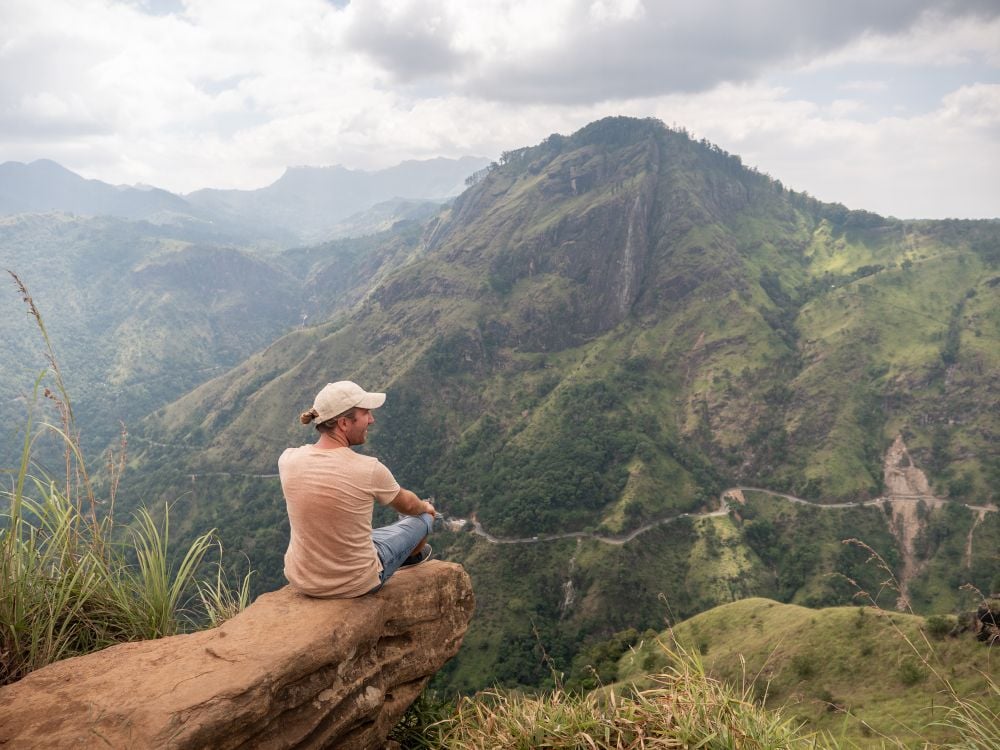 Hiking in Sri Lanka
Hiking in Sri Lanka is something which most travellers will have dreamed of at some point. Even just the name of the country conjures up images of lush, green rainforest, rolling mountains, tropical wildlife and turquoise water. The best hiking in Sri Lanka showcases that.
The country was named the "best country in the world" for travellers to visit back in 2019 by Lonely Planet. They cited its "rich and accessible wildlife" as well as the surf scene, culture and the friendliness of the people.
> Why there's no better time to visit Sri Lanka than now
We recently spoke to local Ruvinda Bernard about a new route he's set through the Knuckles Mountains. You can read that full feature on adventure in Sri Lanka here, but one quote we loved was when Ruvi said: "most of the things that you can do in this world, you can do in Sri Lanka." It's true. Sri Lanka is an incredibly diverse island, and the best hiking in Sri Lanka makes use of that. These hikes showcase the beauty of the island.
It's important to note that these route descriptions are only short summaries, designed to inspire but not to serve any navigational purpose. They are not intended to guide you on the route and further mapping and planning (or a local guide!) will be required if you want to safely walk any of the trails featured.
1. Hike through the Knuckles Mountain Range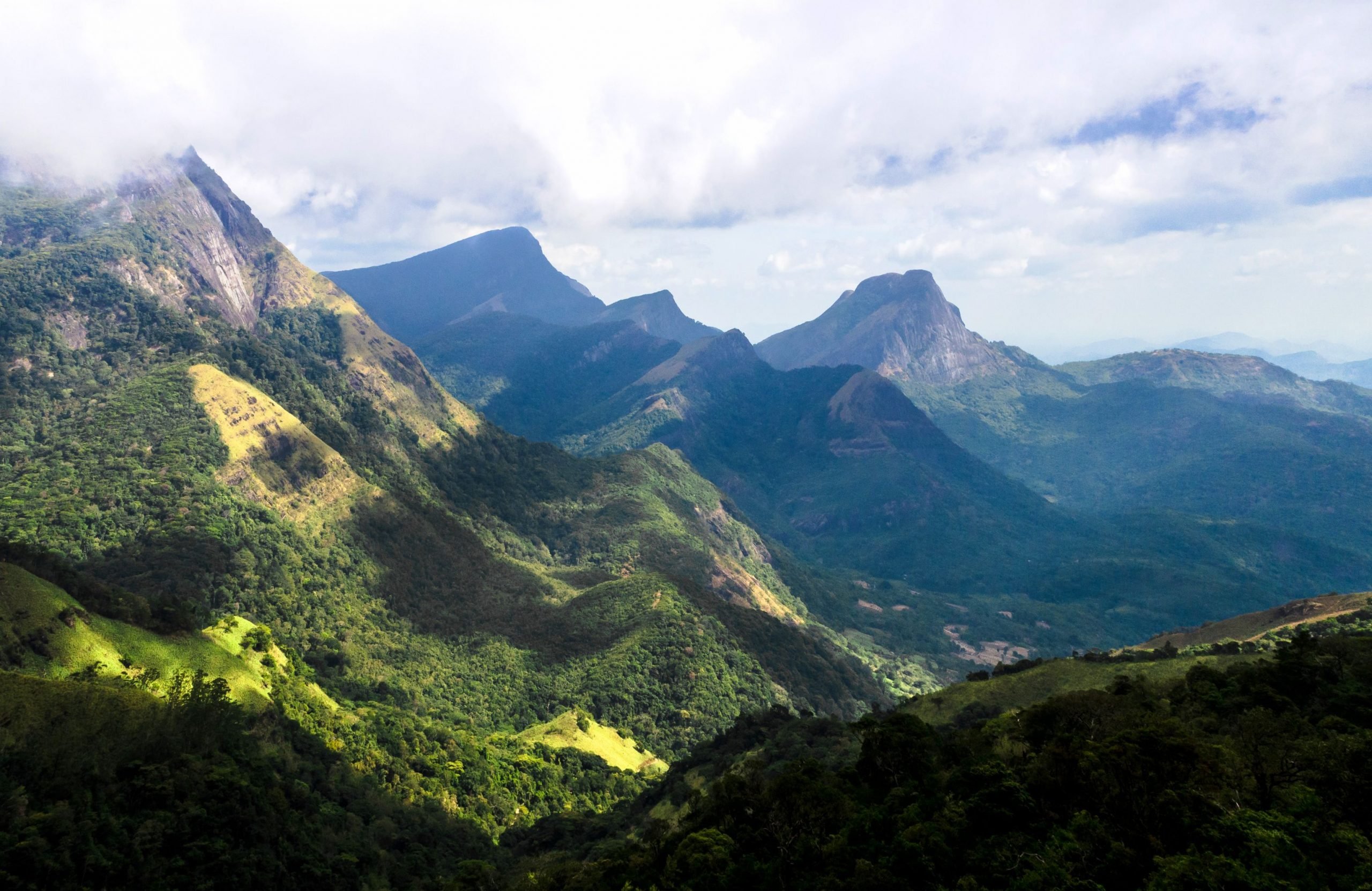 A lot of hiking in Sri Lanka is on well known paths and routes. Not in the Knuckles mountain range. It was put together by experienced local guide Ruvi, who told us that "even Sri Lankans don't really know the trail that we're hiking on," and joked about how when he showed other guides the photos upon his return from the route, they all wanted to go visit.
The trek heads deep into the rainforest and the rugged wild of the Knuckles Range. The range was named due to their resemblance to a clenched fist. Picture yourself immersed in majestic mountains reaching up to 2000m. The landscape is dotted with huge cascading waterfalls. You pass through tiny villages and spend the night wild camping in a real wilderness. You'll likely see buffalos and if you're lucky, you could even spot boars, toque macaque monkeys and purple-faced monkeys. If you're extremely lucky, you could see elephants and leopards in the jungle too. Though the chances you'll bump into them trekking along the trails with their backpacks aren't so high.
One real highlight of this trek in the Knuckles is spending the night in converted safari tents. Fall asleep in the tent, and unzip in the morning to breathe in those mountains views and air.
2. Hike to the Stunning Pidurangala & Sigiriya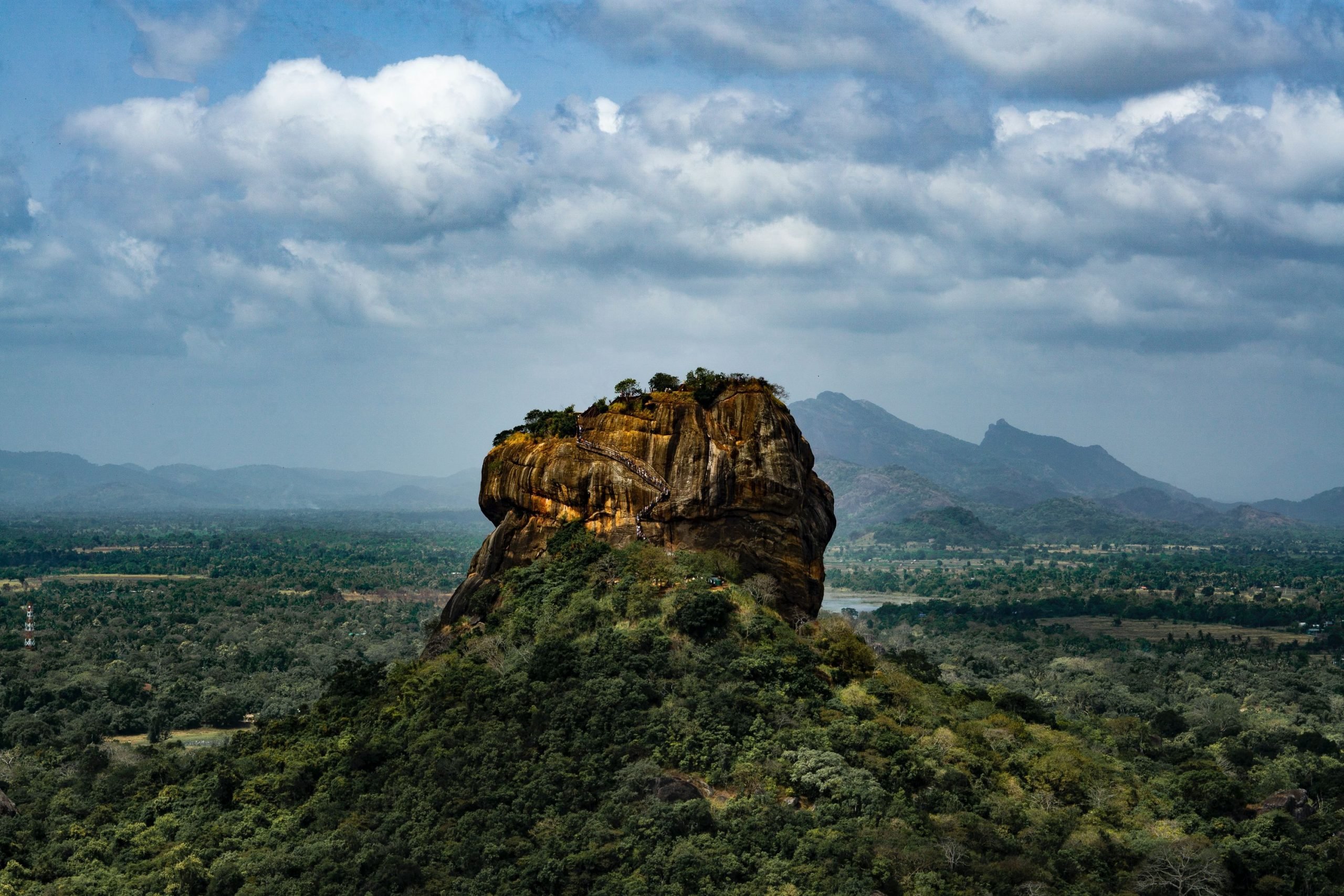 Sigiriva is often described as Sri Lanka's most famous viewpoint. The sight of the Sigiriya, also known as Lion Rock, is one that adorns so many photographs of the country. What it's tough to tell from the photographs though is that Sigiriya is actually also a fortress. The fortress was built by King Kashyapa way back in 477BC atop the rock, with a plateau halfway up the side of the rock providing a gateway. Oh, yeah, and that gateway is in the shape of a lion. Some way to get into a place. What now of your kitchen door?
The fortress was abandoned after King Kashyapa died (his succeeder apparently not having use for a giant rock fortress with a lion-shaped entrance), then used as a Buddhist monastery until the 14th century. It's now a UNESCO World Heritage Site and an important cultural landmark in the history of Sri Lanka.
It's about £23 GBP to get into Sigiriya, so it's not cheap, but there are alternatives. If you don't want to go in, but just want to see it from afar, climb Pidurangala Rock. From here, you can look back and see not just the rock, but the beautiful forests that surround it. This is one of the best known hikes in Sri Lanka for tourists, but for good reason. Watch the sunrise for best results.
3. Ella Rock & Little Adam's Peak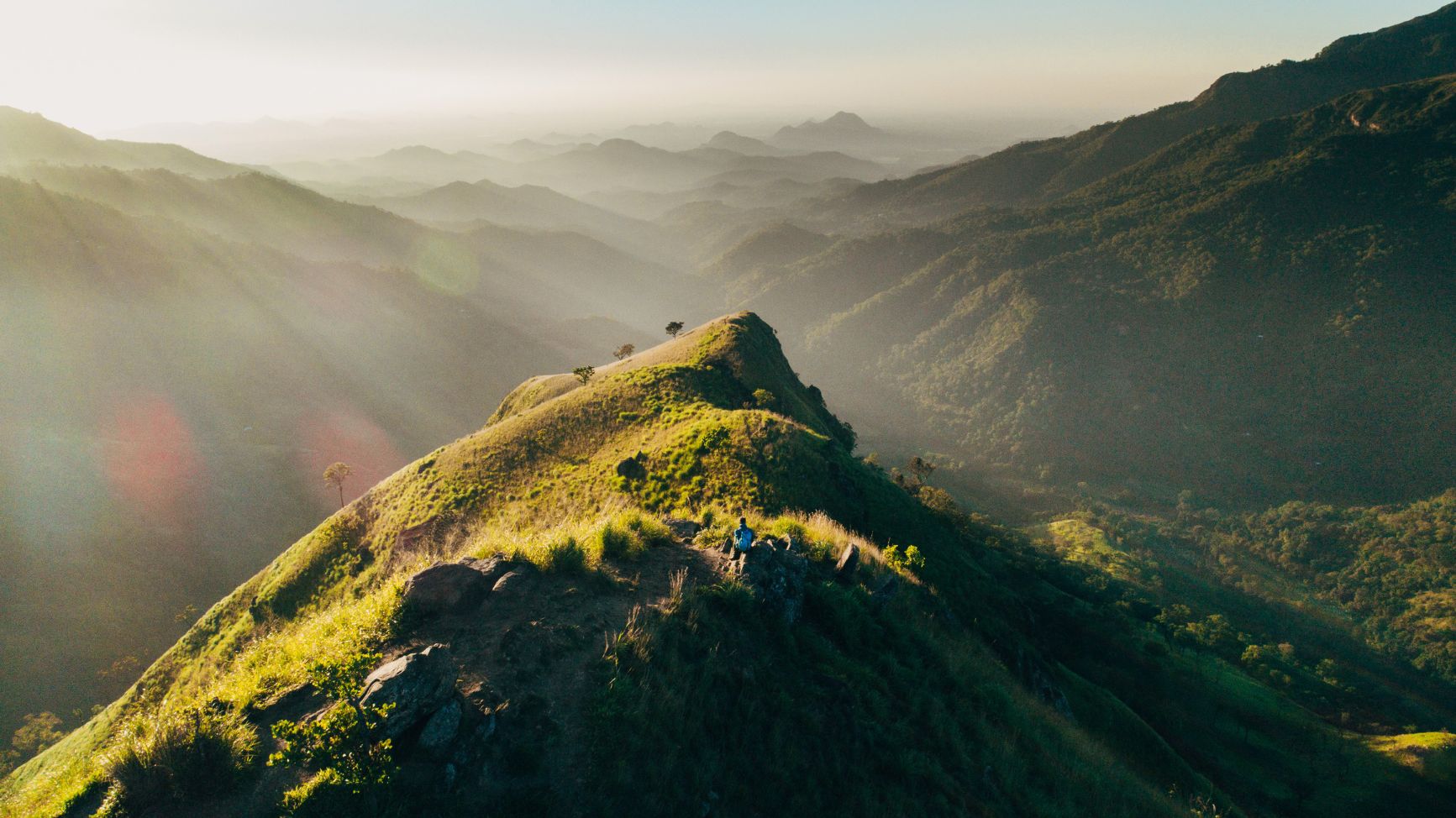 We're sort of fitting two hikes into one here, but they're both in the same part of Sri Lanka. That part is Ella – a mountain village much-loved by travellers in Sri Lanka. The Ella Gap provides remarkable views, spanning right from the nearby greenery of Ella Forest Reserve all the way out to the Great Basses lighthouse on the south coast. It's quiet in Ella, but there's a lot to do. You can visit tea factories, photograph the Nine Arch Bridge, one of the most snapped spots in Sri Lanka, or if you're like us, you're more likely to want to get out hiking.
Ella has some of the best day hikes in Sri Lanka. They're incredibly accessible and will lead you to great views. First up, the trek up Little Adam's Peak, which goes up to 1141m and takes about an hour or maybe even less each way. This is a fairly easy hike in terms of length, but go early to beat the crowds. This is a fantastic way to see Ella, and get a feel for the layout of the land.
The alternative is hiking Ella Rock, a tougher climb which will take you above the clouds. It'll tend to take a bit longer – around four hours total – and you really want to go as early as possible, before the clouds come in. This route is less well signposted than Little Adam's Peak, and involves a little walk along a railway, so make sure you know where you're going and as ever, turn up with proper hiking gear!
4. Trekking in the Sinharaja Forest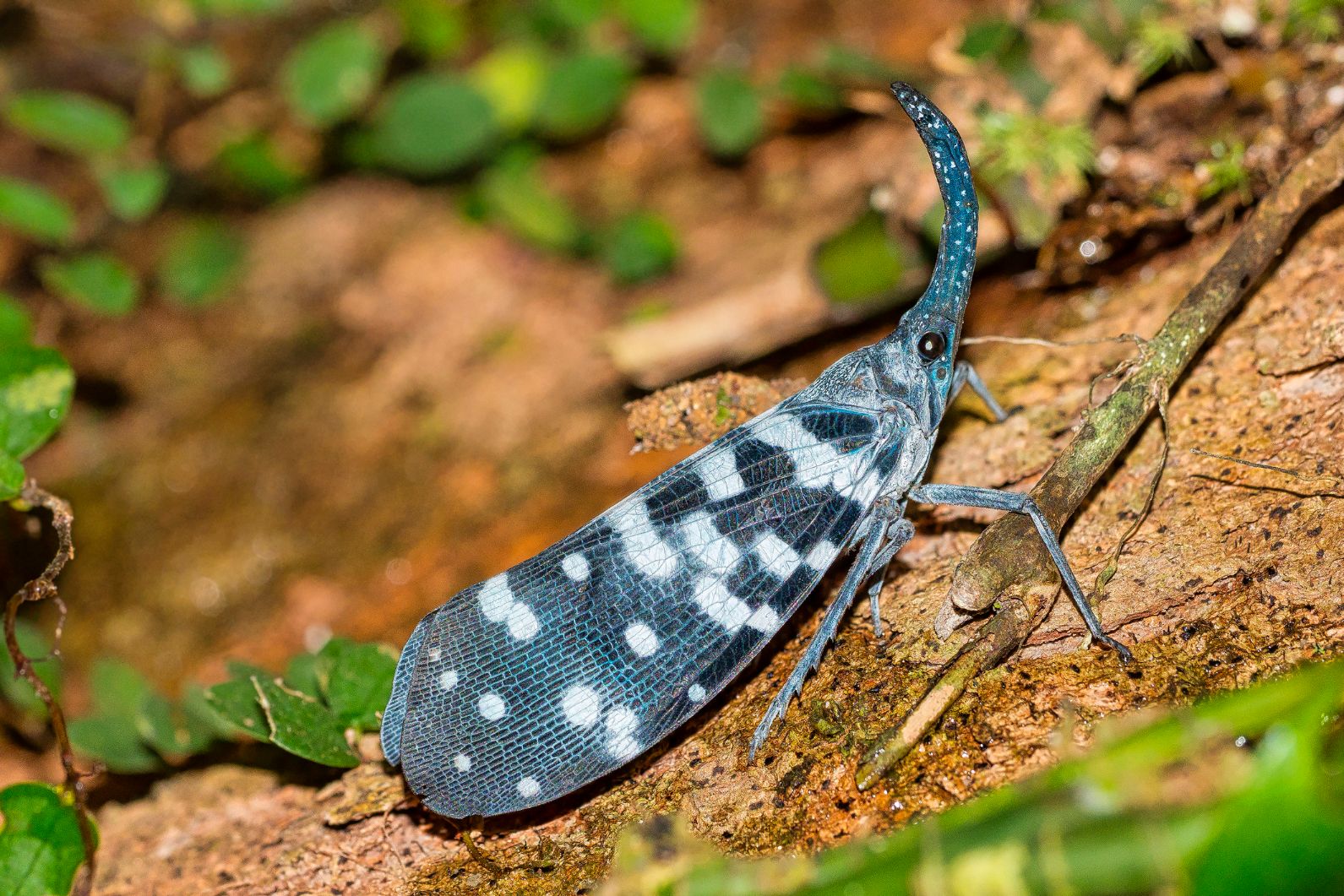 The Sinharaja Forest Reserve is a hub of biodiversity and a UNESCO World Heritage Site. It's also one of the best places for hiking in Sri Lanka, mostly courtesy of the wildlife that you can find while you hike. From the red-faced Mal-Koha to the  purple-faced langur monkey to green pit viper to the very flashy lantern bugs above (seriously, get this thing onto Paris Fashion Week), you'll find all sorts of stuff in the Sinharaja. It is tightly packed though, so seeing the wildlife can be trickier than in more open rainforest areas.
This is proper rainforest hiking, so if you go, be prepared for that – and be wary of leeches which are unfortunately quite common in the forests and jungles of Sri Lanka. The trek to the Mulawella peak or the Sinhagala Peak will both be hikes that will demand a lot of you, but the opportunity to do a proper rainforest hike is something you don't get every day. Look to the trees and skies for exotic birds!
5. The World's End Cliff & Baker Falls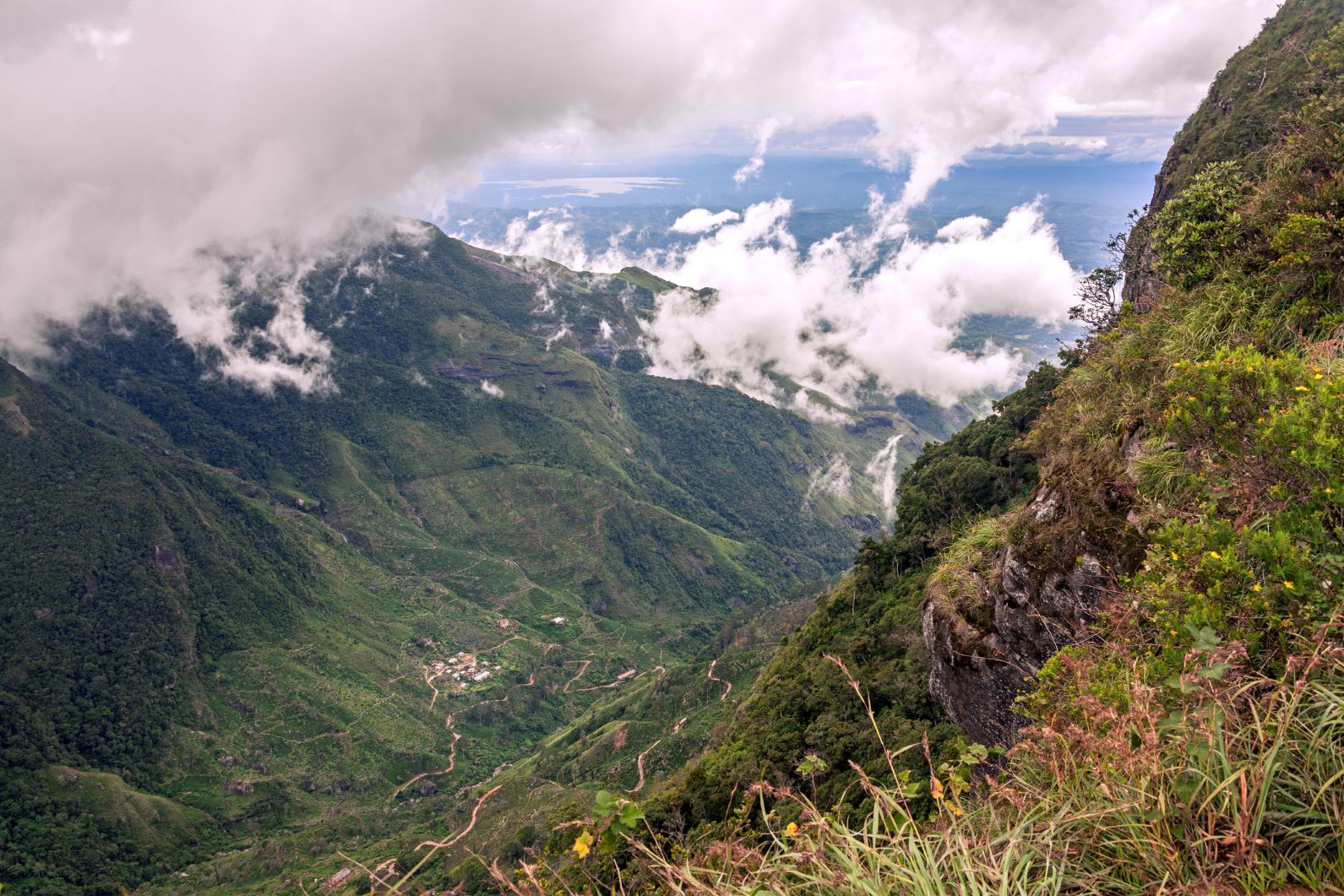 Horton Plains National Park is the largest plain situated in central hills of Sri Lanka, and is set at around 2100-2300m. Not only does it have a whole lot of trekking and hiking, it has one of the best hikes in Sri Lanka. Tying up into a neat cirlce, the trek to World's End Cliff is remarkable. It's a cliff with a 4,000ft/1200m drop and a huge view of Central and Sabaragamuwa provinces. Make sure you don't miss the majestic Baker's Falls waterfall if you do go.
Nuwara Eliya is the closest city to the national park, 32km away, and a great place to set off from and to find some folk to share a van with. A tuk-tuk from the city would cost around £30 GBP, or it's around £35 to hire a van. Again, make sure you go early too, or the clouds will descend and block out a lot of the views that you would've been able to see in the morning.
This is a popular hike with tourists because it takes around two to three hours to loop, and isn't too tricky, with great rewards. It's worth noting you're not allowed to enter with plastic bags.