Iceland is a country of obsidian volcanoes and vast glacial tongues, of moss-carpeted lava fields and black sand beaches studded with icebergs. It's home to thousands of kilometres of hiking trails, so you can really immerse yourself in its surreal landscapes - the Laugavegur trail is a popular multi-day hike. But there's a new trail in town - Iceland now has an epic Three Peaks Challenge.
The itinerary was created by a group of Icelandic mountain guides, who wanted to introduce tourists to the country's most scenic and exciting peaks. The route takes you up Vörðuskeggi (805m), Eyjafjallajökull (1651m), and Iceland's highest peak, Hvannadalshnúkur (2110m).
"We wanted to have something iconic and obviously, the highest summit is always going to be iconic in any country in the world," explains Ívar Finnbogason, Head of Operations at Icelandic Mountain Guides.
"We also chose Eyjafjallajökull, which became famous back in 2010.  It's a mountain that dominates the skyline as you're driving down towards the south coast. With 1600 metres of elevation, it's a big day but not an impossible day."
"We've actually gone through a few iterations for the third peak, including Snæfellsjökull, which is another very prominent mountain. But we selected Vörðuskeggi Peak, which is a short climb but a really nice summit. It's actually one of my favourite areas; I go there in the summertime to run or to mountain bike. It's got some amazing rock formations and really nice trails, and is very underrated."
The route wasn't just created to showcase the mountains, but everything that lies between them. Ívar explains that many people visit Iceland simply to ski or climb, without stopping to take in the sights - the Iceland Three Peaks Challenge is intended to be both active and scenic.
"After Vörðuskeggi on the first day we will drive through the Golden Circle, which is probably even nicer on this trip because we'll be there in the afternoon, and the buses are already gone through. It's very quintessential - it's hard to come back and tell your friends, 'I went to Iceland but I didn't see the geysirs here'," he says.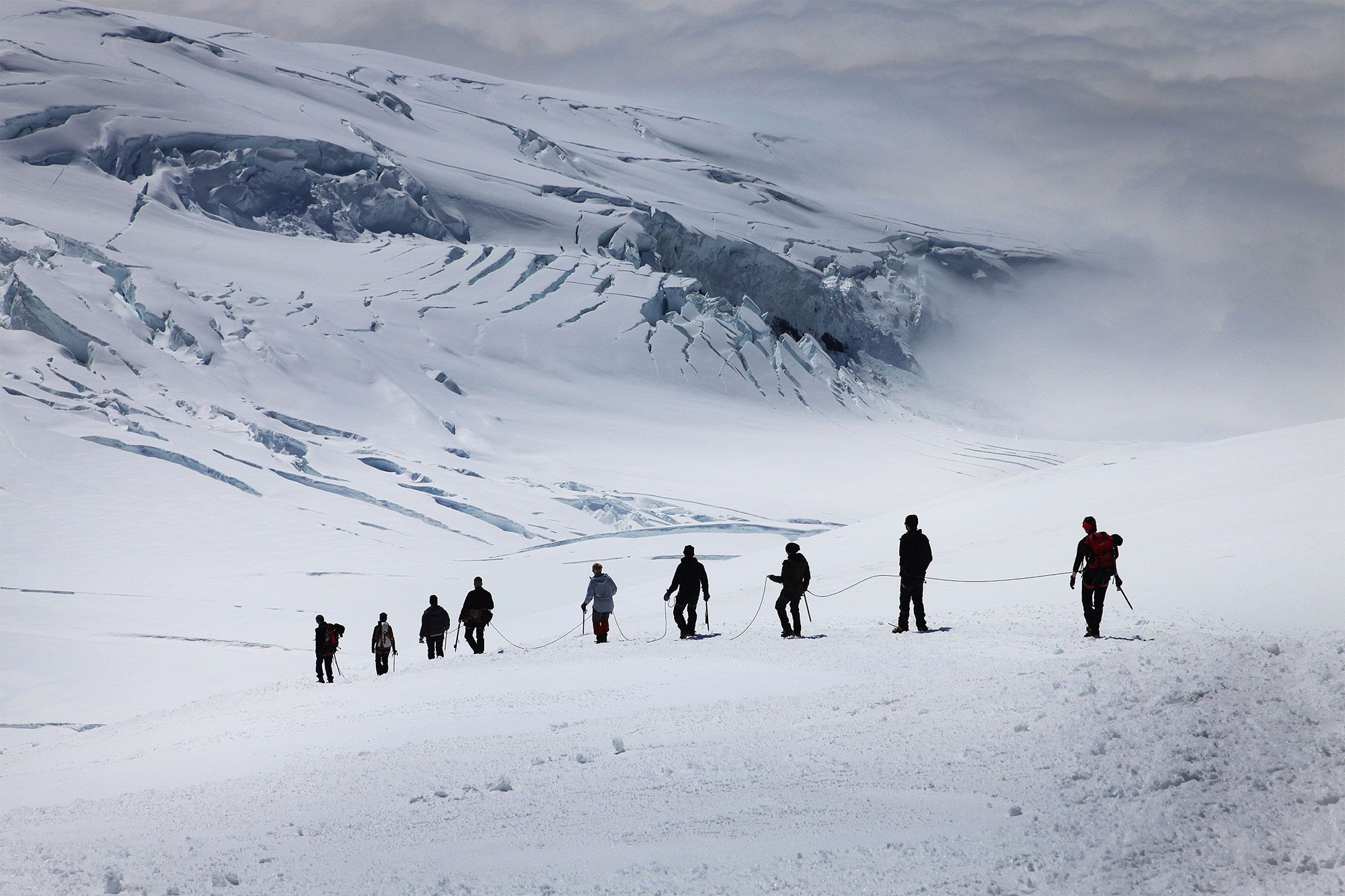 It's best to factor in a rest day between climbing Eyjafjallajökull and Hvannadalshnúkur. There are three reasons for this. The first is, obviously, to rest. The challenge, Ívar says, is not to be underestimated.
"Eyjafjallajökull is probably going to be around 8 to 10 hours. That's not really a problem for people that are in reasonably good health," he says. "But Hvannadalshnúkur is 2,000 metres of vertical ascent, up and down. I am pretty sure that this is the biggest elevation gain and drop in a single day in commercial guiding worldwide, for something that's routinely done, at least.
"The reason why we can do this is that we start at sea level, so we don't have any thin air issues. Even so, it's still a hugely taxing day. A fast group would take about 10 hours, and a regular group would be around 12. If it looks like we're exceeding 16 hours, we pull the plug on it and go down early."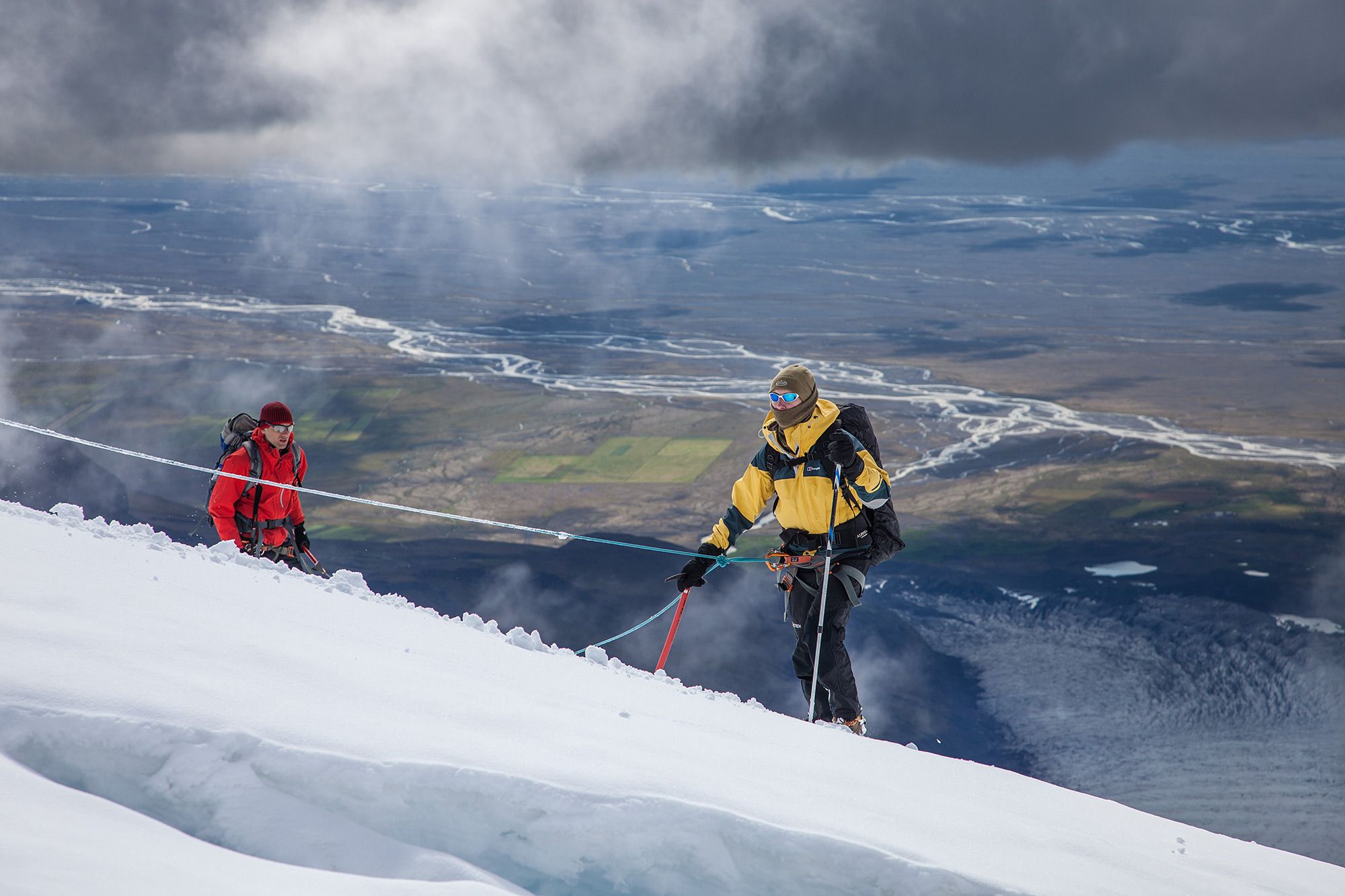 The second reason is to be able to take in some of Iceland's scenery. You'll be driving down the south coast, one of the most popular areas of Iceland, due to the dramatic beauty of the landscape. Jökulsárlón - a terminal lake studded with icebergs - is just one example. The third is to allow for any variations in the weather.
"We climb it in pretty rough conditions. We are obviously Icelandic and we're kind of used to operating in conditions that aren't perfect," Ívar says. "If it's raining we won't be able to do it because we cannot be wet and still climb up high. It's best to factor in an extra day to the itinerary - it means if the weather is too bad for climbing there's a chance to go the next day."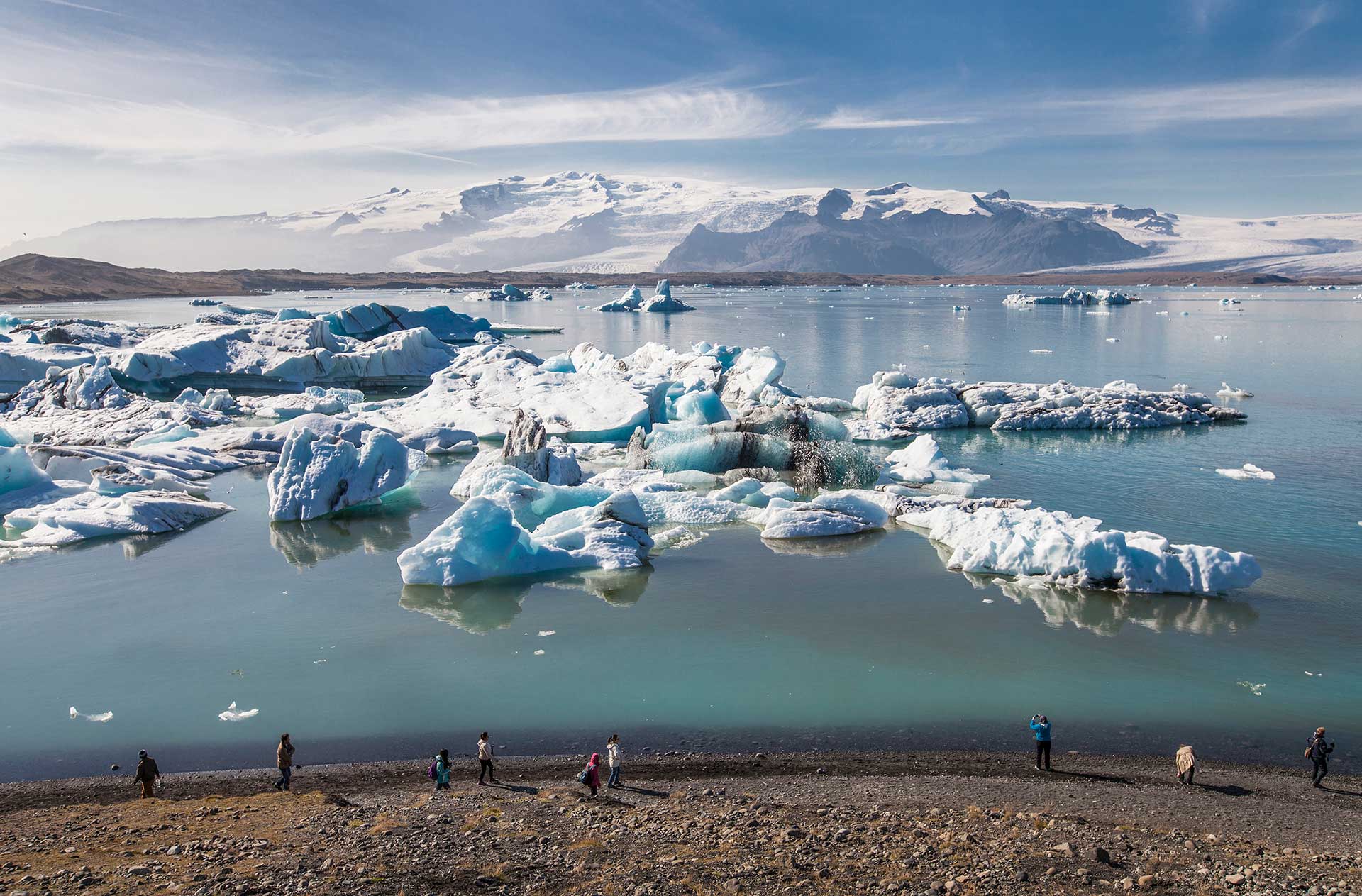 Ívar says the best time to hike the trail is in May. This is partly because there are accommodation constraints during the high season (June to August). But it also fits better with the climbs.
"Last year, we had to close Hvannadalshnúkur early, in late June, and that might be a possibility this year, because there's not a lot of snow. For the last ten years or so we've struggled to maintain the route because of crevasses, so we couldn't do it in July or August," Ívar says.
"The other two climbs are possible throughout the summer, and we always have a plan B. However, during the spring it's more of a mountaineering experience than in the summer. The snow is fresher, and the climb is more exciting."
Inspired? Then try The Three Peaks Challenge in Iceland for yourself, or check out our other hiking and wild camping adventures in Iceland.