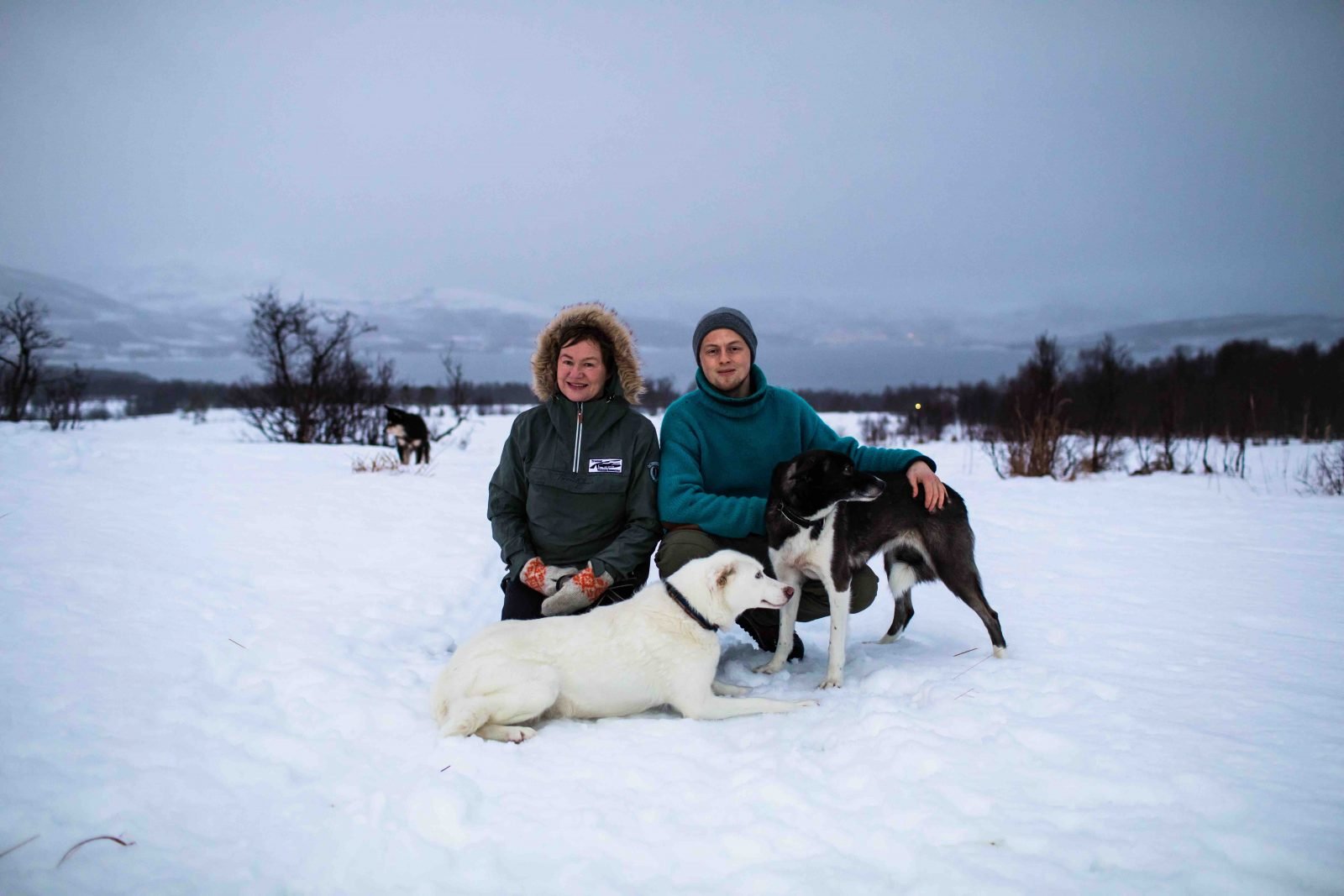 We recently sent award-winning journo, Krithika Varagur, on an arctic dog-sledding adventure to report back on how adventure can be a force for good. Our local guides explain how they see modern tourism playing a leading role in the fight against climate change, and how your adventure can only help.
When Tove Sørensen left her life as a lumberjack in southern Norway to pursue a life of dog-sledding in Tromsø, an island city that lies well above the Arctic Circle, she wasn't sure if tourists would ever be part of the equation.
She moved to the island of Kvaløya thirty years ago to start the Villmarkssenter (Wildlife Centre), with six Alaskan huskies who have now grown to a pack of over 300. Tove is an accomplished racer and has competed in the Finnmark, Europe's longest dog sled race, 21 times, and has even made it to Alaska's Iditarod.
"After I moved up here, people kept asking me to bring them to see this 'nature,' and I said no, because I didn't want to spoil it," she said, when I visited the Centre last month. But clearly, something changed over the last three decades, because she now hosts thousands of guests a year, who come to try dog-sledding and snowshoeing, sleep in Sami huts, and scan the sky for the Northern Lights.
Tourism helps us care about nature.
What changed her mind was the reaction of the first few tourists she accepted, cautiously, on Kvaløya. "They all said it was the most fantastic thing they had ever done". She realised the potential upside to people from all around the world coming to see Tromsø's unique sub-Arctic landscape and participate, even for a short time, in the world of dog-sledding. But, she reasoned, if tourists were interested in the far north, she might as well help them do so in a mutually beneficial way.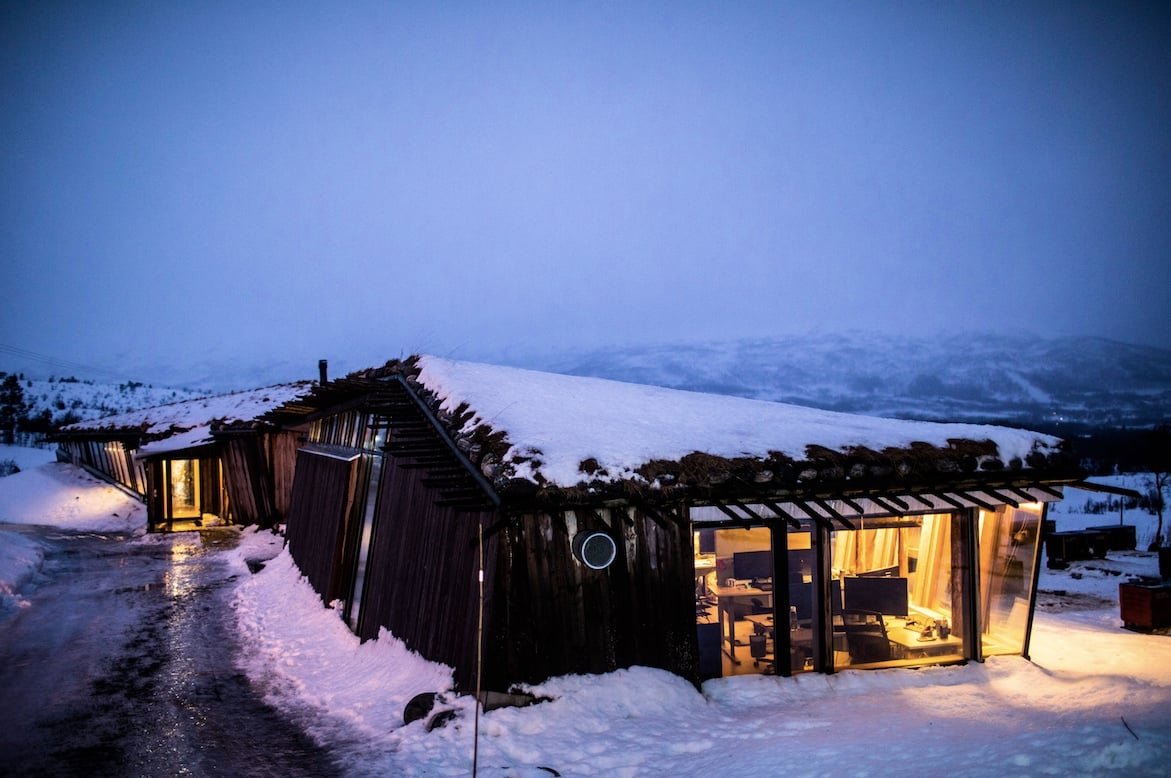 The Centre makes it a point to minimise waste and even car trips, and now donates part of its profits to the High North Research Centre for Climate and the Environment, or "Fram Centre," a major science institute in downtown Tromsø.
"I don't like the word sustainability," said Sørensen, "because it's too abstract." "Global warming, at least, is a better and more descriptive phrase." But ultimately, people need concrete reasons to care about the environment,  which is why tourism has been a positive development here. "Tourism helps us care about nature."
It's primarily about showing that sustainable work, eco tours, community efforts and business can go hand in hand.
I certainly found it easy to love this region, especially because I was welcomed by the 304 racing huskies that Sørensen raises there. We played with litters of puppies and then tried our hand at steering a dogsled of our own. It is impossible to complain about feeling cold when you see how much the dogs revel in the snow. And you start to see how much this fragile climate means for all the species it supports, not just humans.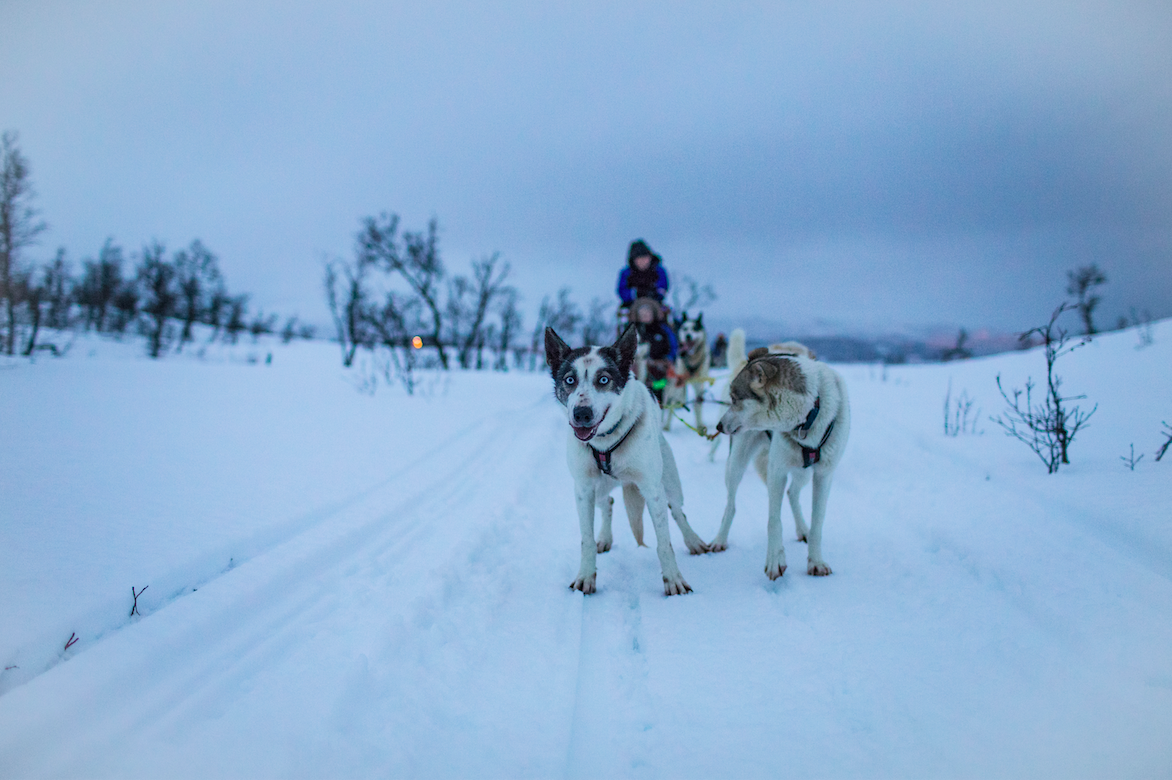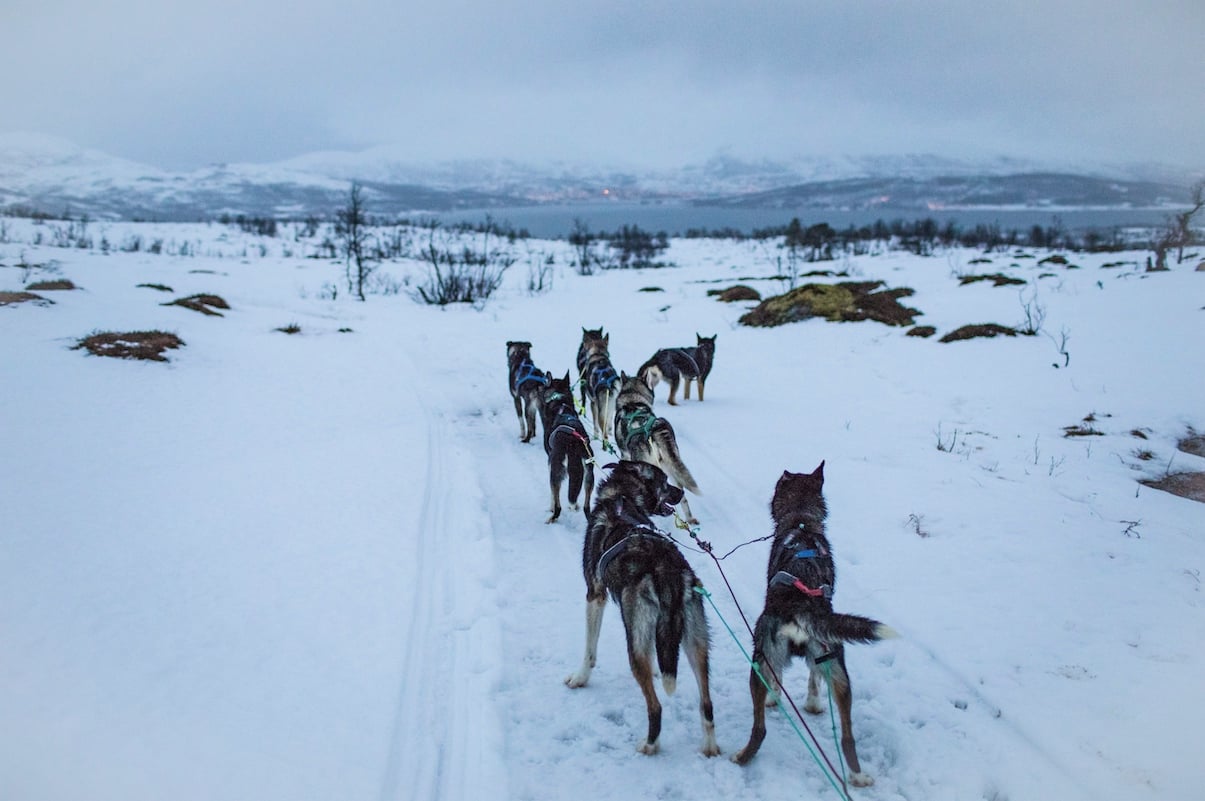 In a communal hut at the Centre, I ate fish stew from steaming pots with tourists from as far as Australia, Italy, and Korea. We all agreed: this landscape was peerless. Although the sun never rose, the land glowed all day and night with albedo (in simple terms albedo is a measure of how much light is reflected) and, in the distance, twinkling city lights.
Later, I visited the Fram Centre to learn more about climate change in northern Norway.
"The Arctic is an indicator for the rest of the world," said Geir Wing Gabrielsen, a climate scientist there. "You will see changes faster here than anywhere else." He does a lot of fieldwork in Svalbard, which is even further north than Tromsø, and referred to the "Atlantification" of Arctic regions: their animal species composition is changing, the air and sea are warming, and, most concerning, pollution and plastic waste is skyrocketing. "In our recent study, we found plastic in the stomachs of 97% of the birds we surveyed."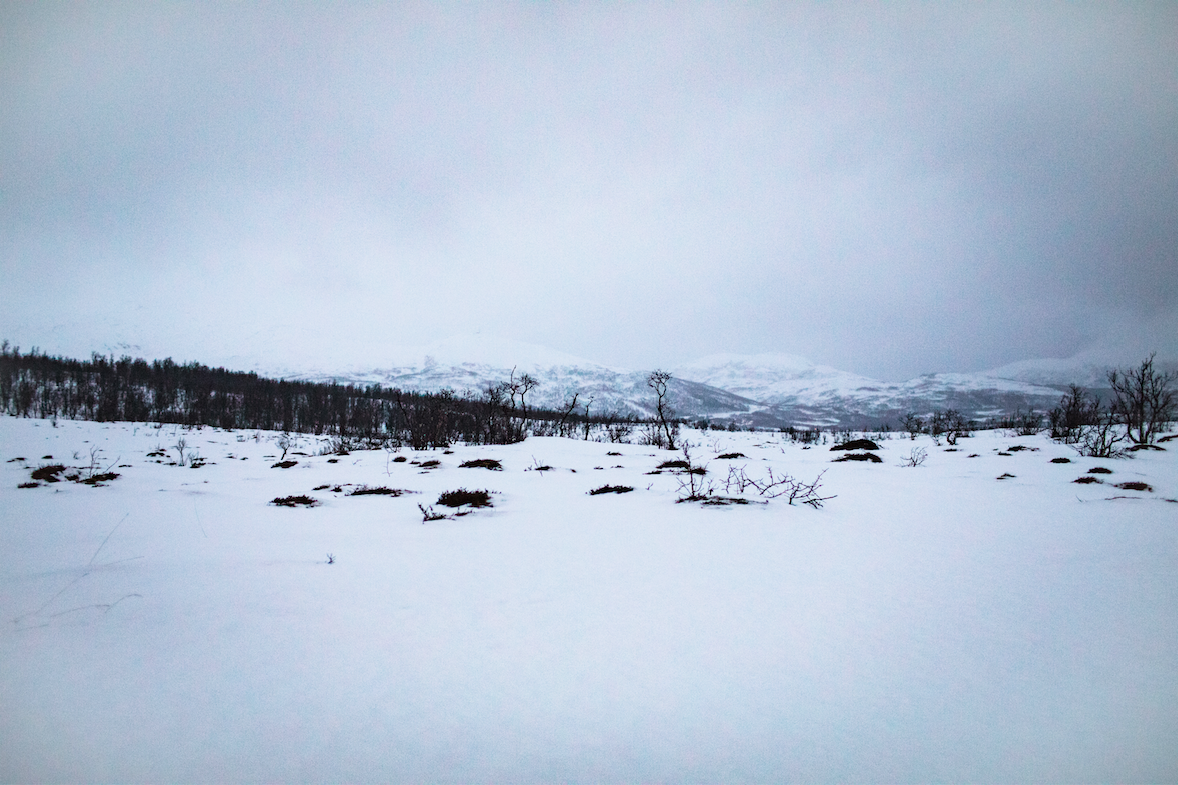 Tourism, of course, entails a certain degree of waste. But the operators in Tromsø are uniquely conscientious of the impact of tourism and softening the blow.
The growth of tourism really triggers the conversation about sustainability. Visting the region is a good thing.
"One big goal I have for our tourism industry is to make it year-round, instead of just seasonal," said Lili Geiger, the communications manager of the Wilderness Centre. At present, she said, winter is the obvious draw to Tromsø: there are more flights to the city, it's the season for dog-sledding, and it's at the perfect location to see the Northern Lights. "But summer is the low season for us, even though the Midnight Sun is so spectacular," she said. "You can kayak at night, go hiking, see the fjords — I think far more people should come in the summer."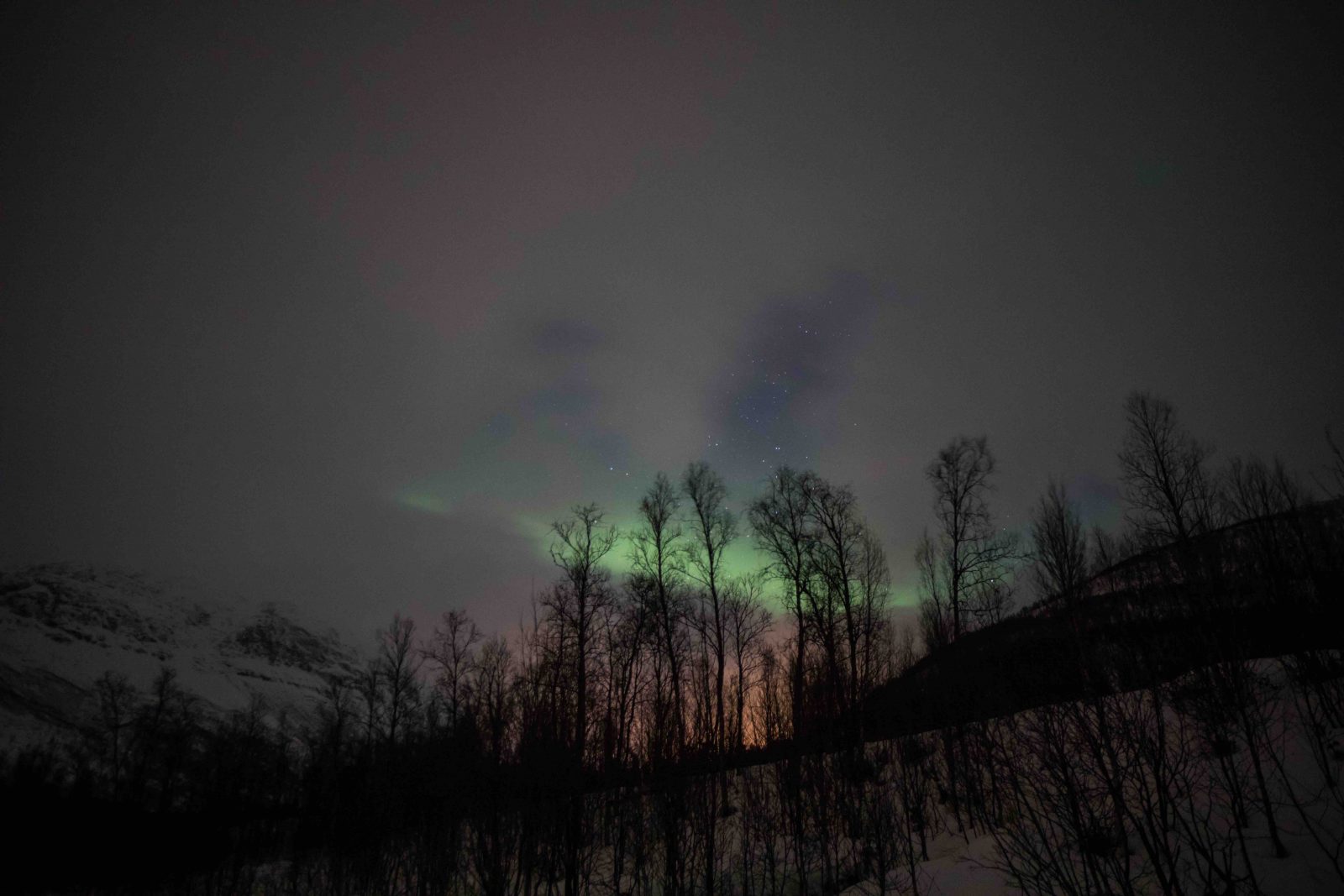 The extreme spike in winter tourism makes Tromsø into a quasi-ghost town after February, which creates an unsustainable economy. Geiger takes particular issue with Northern Lights tourists. "I think it's gotten a bit out of hand because many people are just coming for the photo opportunity," she said, with some regret.
Geiger frames the Lights as a nice bonus, but not the only reason to visit the far north. She hopes to shift the focus in coming years to include cultural tourism, particularly with the indigenous Sami people, who are nomadic reindeer-herders of Norway, Sweden, and Finland. She convinced me to visit a yoik festival later this summer – a showcase of traditional Sami singing.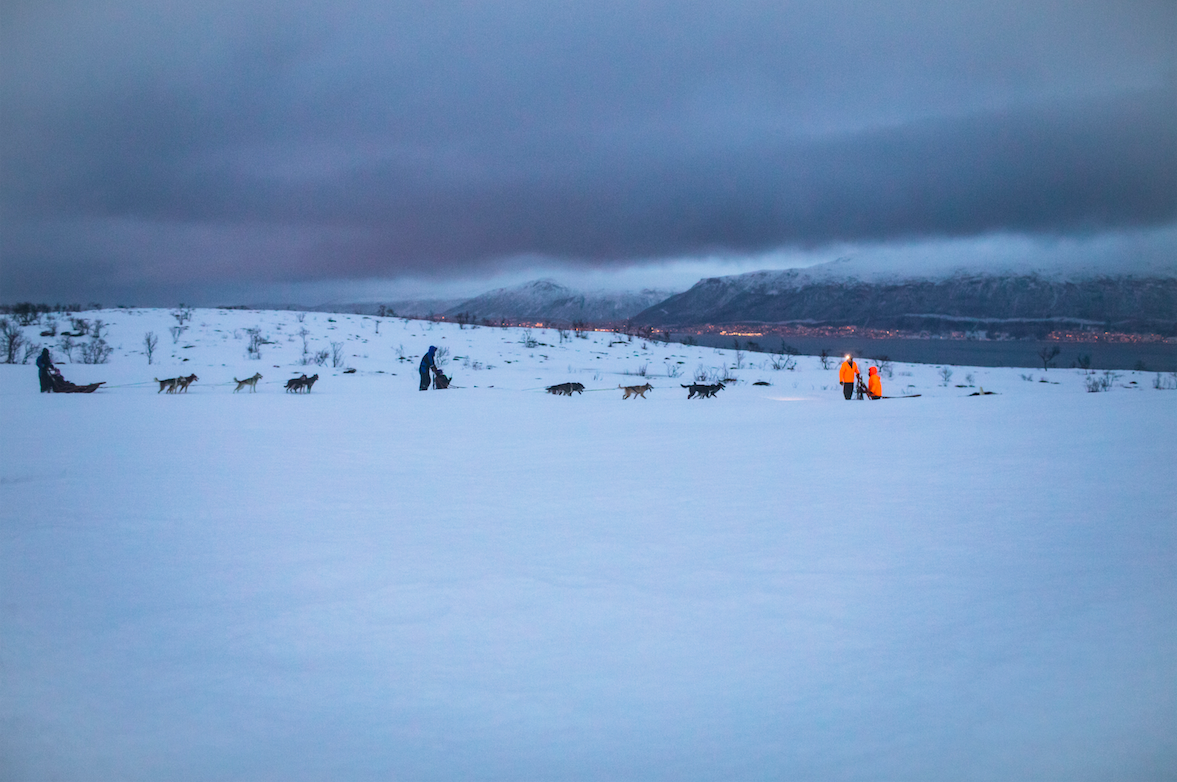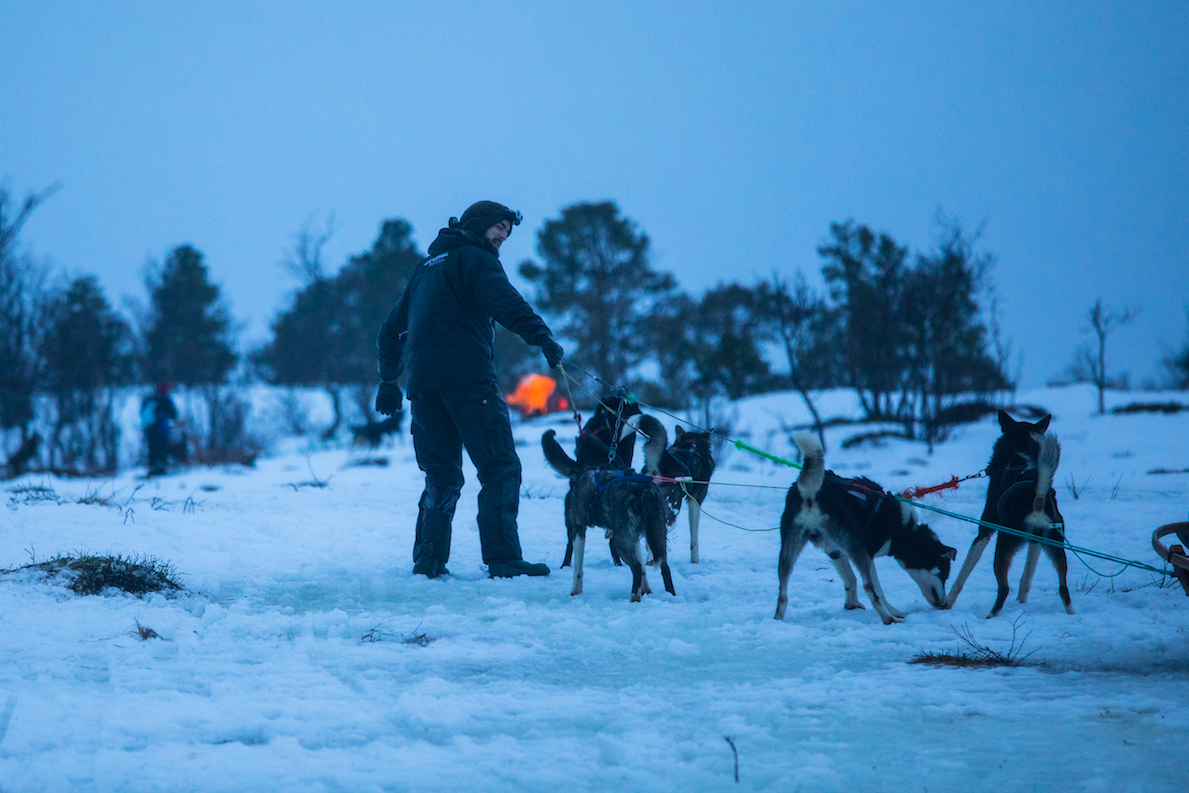 The changes to this region have been swift. Norway's Barents Sea water has gotten 0.8°C warmer since 1980 and whales have started feeding further and further inland. Since the 1970s, the average temperature of the Arctic has increased by 2.3°C. These warmer temperatures also freeze over the grass and lichen that feed reindeer, seriously disrupting the Sami people's lifestyle and herding activity. Due to such dramatic changes, Tromsø tour operators have been unusually proactive about paying it back to the local community.
Pukka Travels, another Much Better Adventures partner, organised a massive ocean clean-up with over 50 volunteers in summer 2017, collecting 1400 kg of rubbish from the coast of Kvaløyvågen, a winter feeding spot for whales. It took place on International Coastal Cleanup Day run by the Ocean Conservancy, which has engaged over 12 million people since 1985. Tromsø is a hotspot for waste because of its high concentration of fisheries.
"It's primarily about showing that sustainable work, eco tours, community efforts and business can go hand in hand," said Anton Heijbel, founder of Pukka Travels. "We can only pick so much rubbish in one day… but we can spark engagement, show responsibility and inspire other businesses to do the same."
The clean-up effort underscores the connected nature of modern tourism: Tromsø's tour operators are prototyping best practices for ecotourism because they have to. But really, no travel institution today can ignore the impact of their activity on the environment. It's just that regions at the forefront of climate change, like northern Norway, must lead the charge.
All the region's tour operators agree: no one leaves Tromsø without a greater appreciation for the environment. I certainly didn't; I even found myself taking shorter, cold showers in the aftermath of my brief visit! "The growth of tourism really triggers the conversation about sustainability," said Heijbel. "Visiting the region is a good thing."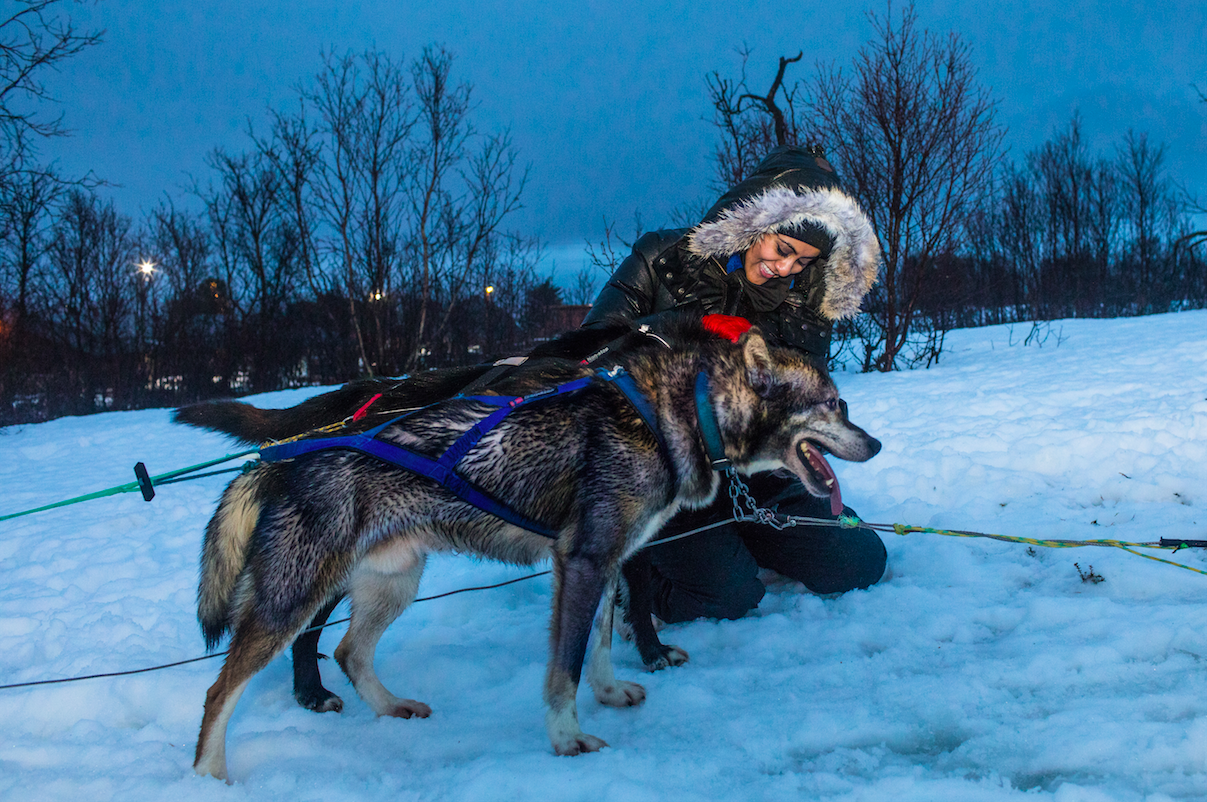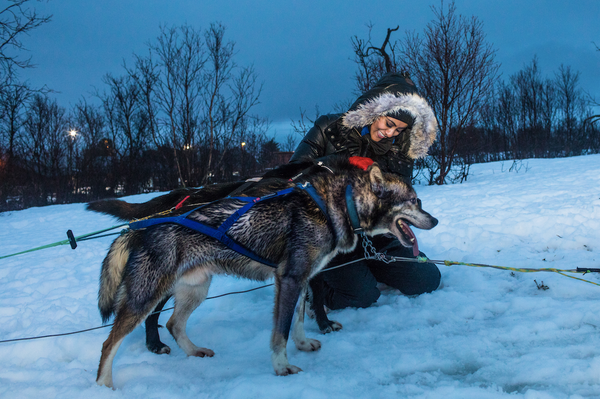 With thanks to Leo Plunkett for the photos.
Much Better Adventures was born from a belief that travel can, and should, be a force for good. We hand-pick our hosts and local guides in the knowledge that they share the same mission – to protect and conserve the world's wild places.
Has that given you paws for thought? Check out all of our adventures in Norway.