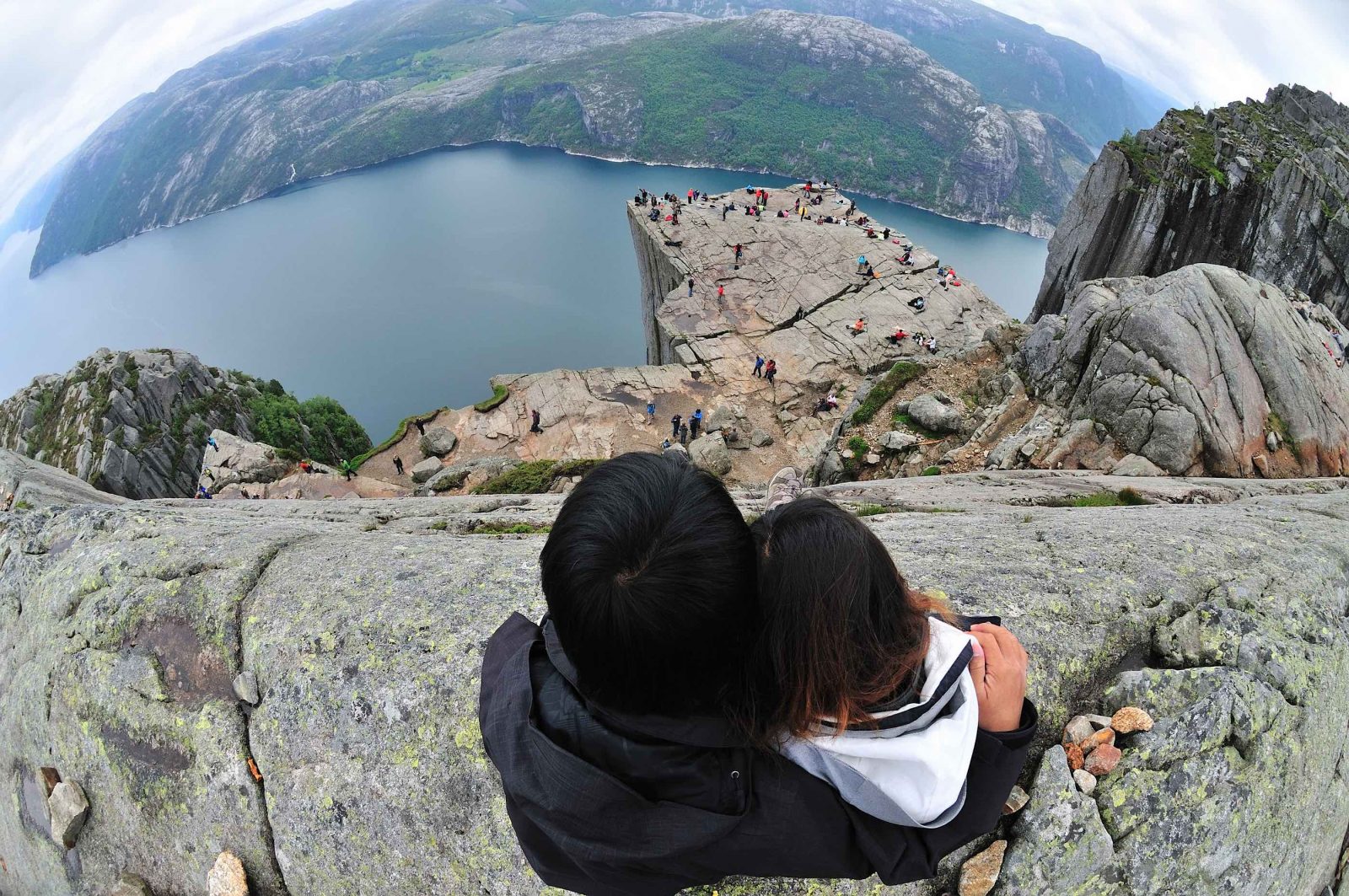 What kind of vacuous person travels for the sake of Instagram? I asked myself in January, after receiving 30-or-so press releases listing "Top Ten Instagram-worthy Hotspots".
Well, millions, it turns out. In 2017 Expedia conducted a study revealing that 18—34-year-olds prioritise how Instagrammable a destination is when booking a trip. One in five also admitted to being disappointed that their holiday didn't look the same in real life, and up to 30% would fake social media posts to make friends jealous.
While these findings make me reel in horror, I'm not a million miles from it. Although I would never travel somewhere for the sake of the 'gram, the charms of social media lure me in as much as the next person (she says, moving her phone out of the room to avoid temptation). I too have ruined a perfectly magical moment somewhere beautiful by desperately seeking its best angle. I like to think this is because I'm a photographer, but if I were I wouldn't be taking portrait images on my phone.
While a guidebook might inform thousands of people over several years about a particularly idyllic or photogenic spot, Instagram can do the same in seconds.
Forget booze, fags and sunburn, travellers' biggest vice these days is connectivity. Most of us are addicted (some a little, some a lot) to the nagging tug of our smartphones; to the ability to communicate with anyone and everyone at the swipe of a finger, and the ego-boosting kick of those little red-dots.
As life-enhancing as connectivity can be — sending updates to loved ones, feeling a little safer when travelling solo, using apps that connect you to locals, facilitating last minute plans, and sharing inspiring stories — in reality, it dampens the adventure.
Travel is a mindset, not a series of scenic snapshots. It's about throwing your faith in the road ahead and opening your mind and heart to the unexpected. It's about strangers and getting lost and feeling invincible because you've survived 48 hours communicating solely in mime. The best bits, the lasting bits, are often a bit gritty and sweaty. Those moments make you feel more alive than ever. Life-changing doesn't involve queueing to see a view through a smartphone.
If in doubt, don't geotag.
However, in so many places, that's now the reality. Overtourism was shortlisted Word of the Year in 2018, and although the concept has been around for decades, social media has hurled it into the spotlight. While a guidebook might inform thousands of people over several years about a particularly idyllic or photogenic spot, Instagram can do the same in seconds. Through geotagging — marking the exact place where a photo has been taken — people don't even need to pick up a map to take the same shot.
Horseshoe Bend is a precipice overlooking the Colorado River as it carves a perfect U-turn in an otherwise desolate sandstone landscape. It's one of Arizona's most picturesque spots, and for years has been enjoyed by locals quietly picnicking with friends and family.
That had all changed by 2015. Five years after Instagram was launched, the spot was one of the first in US National Parks to feel the detrimental effects of Instagram-fame. Visitation rose from a few thousand before 2010 to over 750,000 in 2015 and over 1 million in 2018. Its sudden popularity took park wardens and locals by surprise. Facilities couldn't cope, the dirt track became impassable, and railings were put up after someone fell to their death.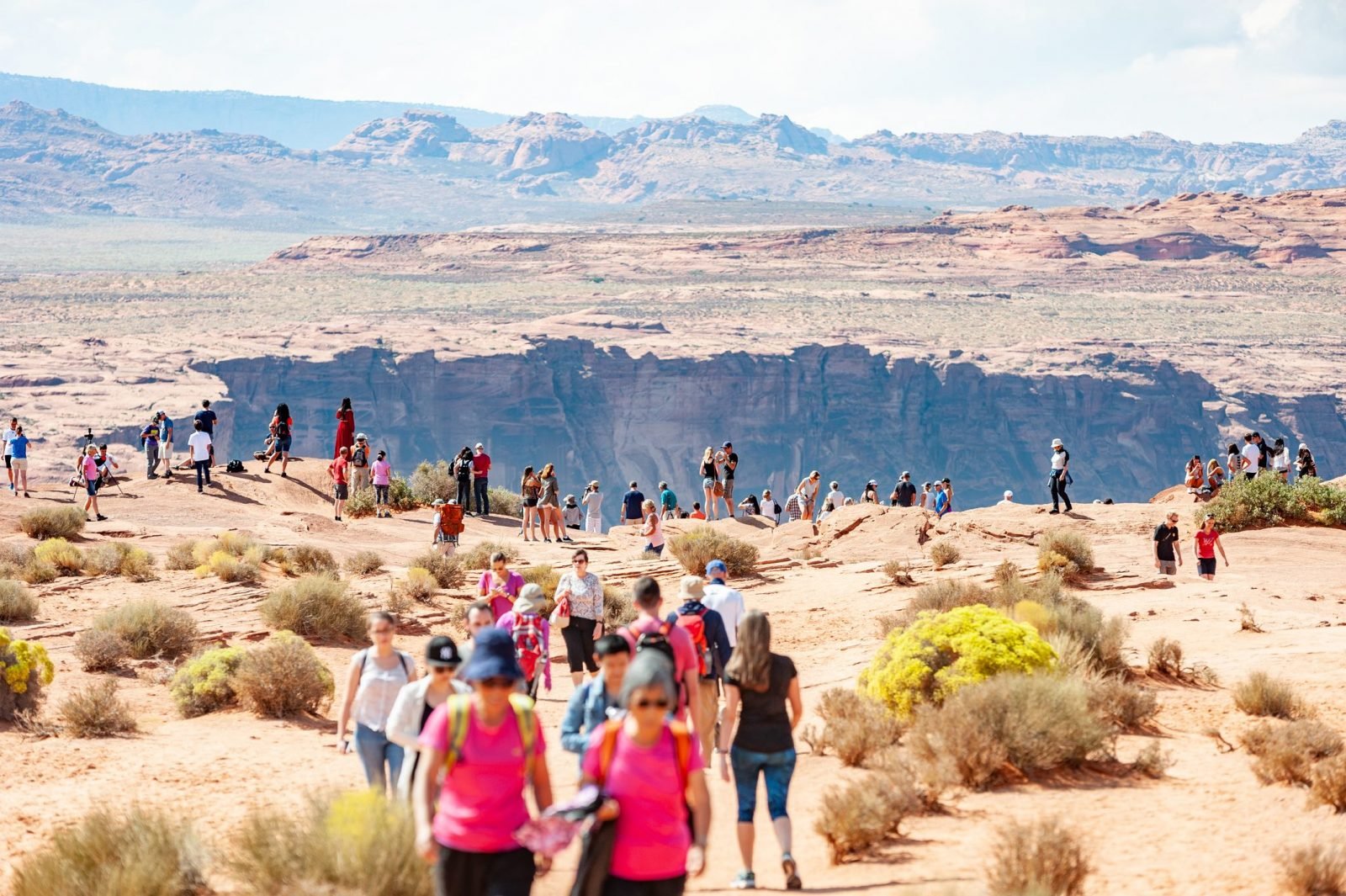 I first read about Horseshoe in The Guardian last year; the accounts of locals losing their patch of nature to selfie-hunting hordes sent shivers down my spine. Travel and adventure is my biggest passion, yet its toll on the world is getting more significant every day.
Arizona's Horseshoe Bend isn't an isolated case. The quest for the perfect Instashot has made humans a troublesome species. World-over, park wardens and destination managers are working overtime to keep happy-snappers under control: infrastructure costs are rising, sewage and waste are overflowing, and trails that can handle several hikers a day are eroding under the weight of thousands.
After noticing a spike in people stopping to photograph the fairy pools on the Isle of Skye, police now warn visitors not to come unless they have accommodation booked. In 2015, rangers in Denali National Park in Alaska asked visitors not to post any GPS coordinates of their adventures on the internet to stop the creation of 'informal trails'. The Faroe Islands closes for a week each year to allow volunteers to repair trails, and Mumbai has banned selfie-taking in 16 tourist hotspots after a bystander drowned trying to save three girls that plunged into a river while posing.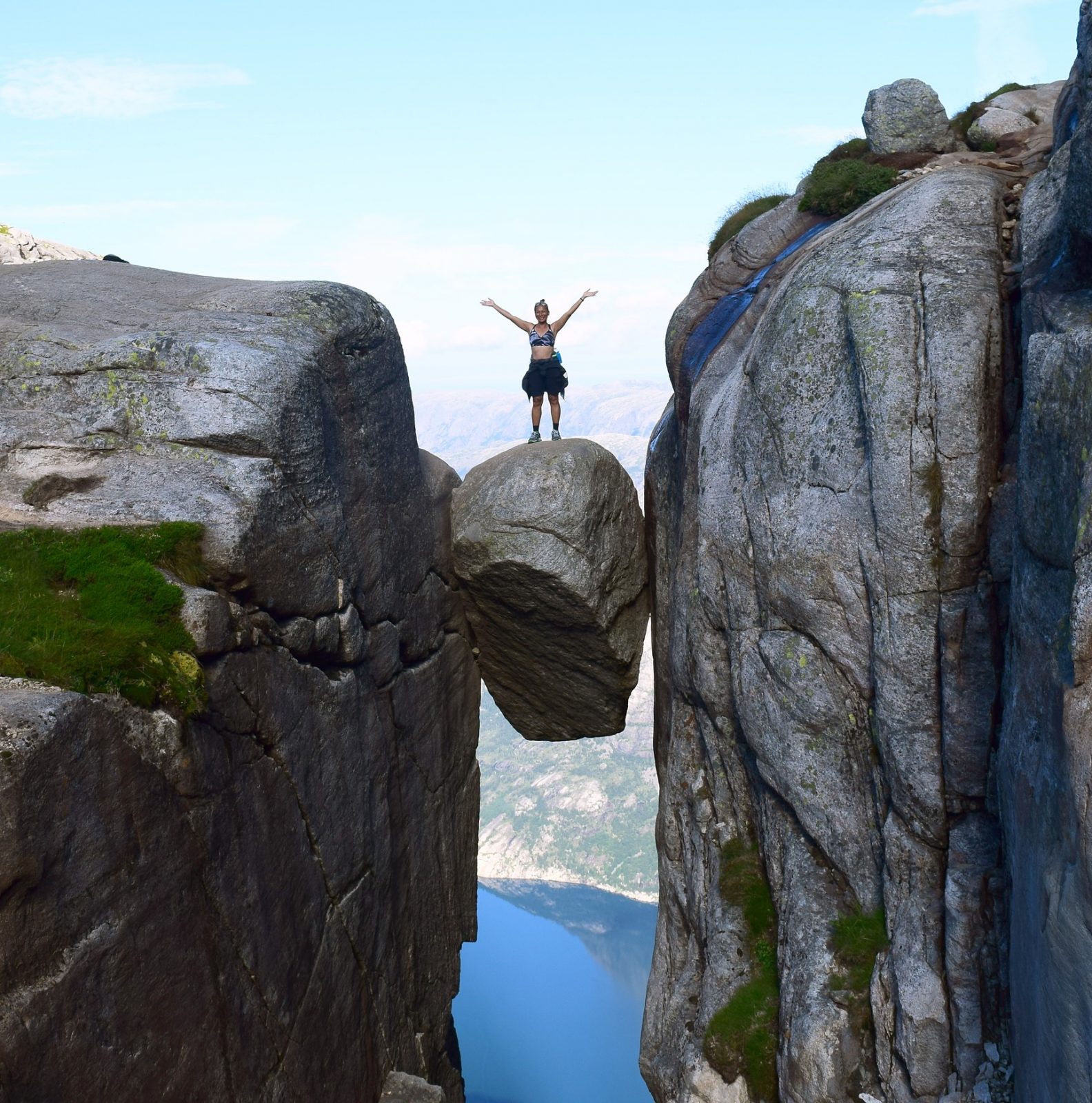 Of course, there's a counter-argument. Social media is a cheap way for National Parks, community-run lodges and smaller tour operators to reach a bigger audience, particularly a younger one. By removing the need for big PR agencies and press, it plays a role in democratising travel. It's hard to bemoan the fact that more people want to get out and enjoy nature and share what they've found with friends and family.
In some places the problem is self-regulating — Instagram accounts like 'Public Lands Hate You' have taken it upon themselves to name and shame irresponsible posts. The Leave No Trace group in the US has launched guidelines to responsible social media use in nature, and the #YellowstonePledge campaign uses the platforms to educate visitors about taking responsibility for the park.
Others use social media to promote campaigns that do good. Much Better Adventures' Adventures not Dams campaign helped local activists and adventure guides to stop plans to dam one of Europe's last wild rivers, the Vjosa in Albania. Could it have done that without spreading the word on social media? Possibly not.
So are there some simple rules of engagement? As with all aspects of responsible travel (and life), it's about listening to the needs of locals and nature, being considerate, and engaging with a place on a more meaningful level than Instagram can ever offer. If in doubt, don't geotag. Try to travel to places that need tourists rather than those that are overwhelmed. And, if you're after a real adventure, leave the smartphone and your vacuous self at home.
We're on a quest to build the world's most positive impact adventure company, because our planet is under threat, and we believe adventure travel holds some of the keys.
Check out some of the steps we're taking to make sure we're putting your money where our mouth is.