Explore Your Boundaries was a pandemic-time project from round-the-world cyclists Markus Stitz and Mark Beaumont, who were inspired to set routes around the edge of Scottish council boundaries after the government implemented rules which meant we couldn't venture further.
Now that the world has opened up again, Stitz and Beaumont have been back on their bikes and out riding these routes. Most recently, the duo set out to ride 500 miles (800km) around the stunning islands and coastlines of Argyll & Bute, and invited Jenny Graham, the fastest woman to ever circumnavigate the globe, to join them. Watch the film then scroll on to read our chat with Jenny Graham.
Jenny Graham is just back from Mongolia when we catch up with her. She's been on a trip filming out in the stunning deserts of the country, often referred to as planet Earth's eternal landscapes, with Global Cycling Network. "It's a really, really amazing place," she says. "The whole culture and the landscape. We were riding fat bikes in the Gobi desert."
Jenny Graham cycled around the world in 2018, completing the 29,657km journey in 124 days, 10 hours and 49 minutes to become the fastest woman to do so. Her riding companions in the new 14-minute film above, Stitz and Beaumont, are also round-the-world cyclists. But for Jenny, riding around the planet has only added to her appreciation of the adventure offering she's got at home.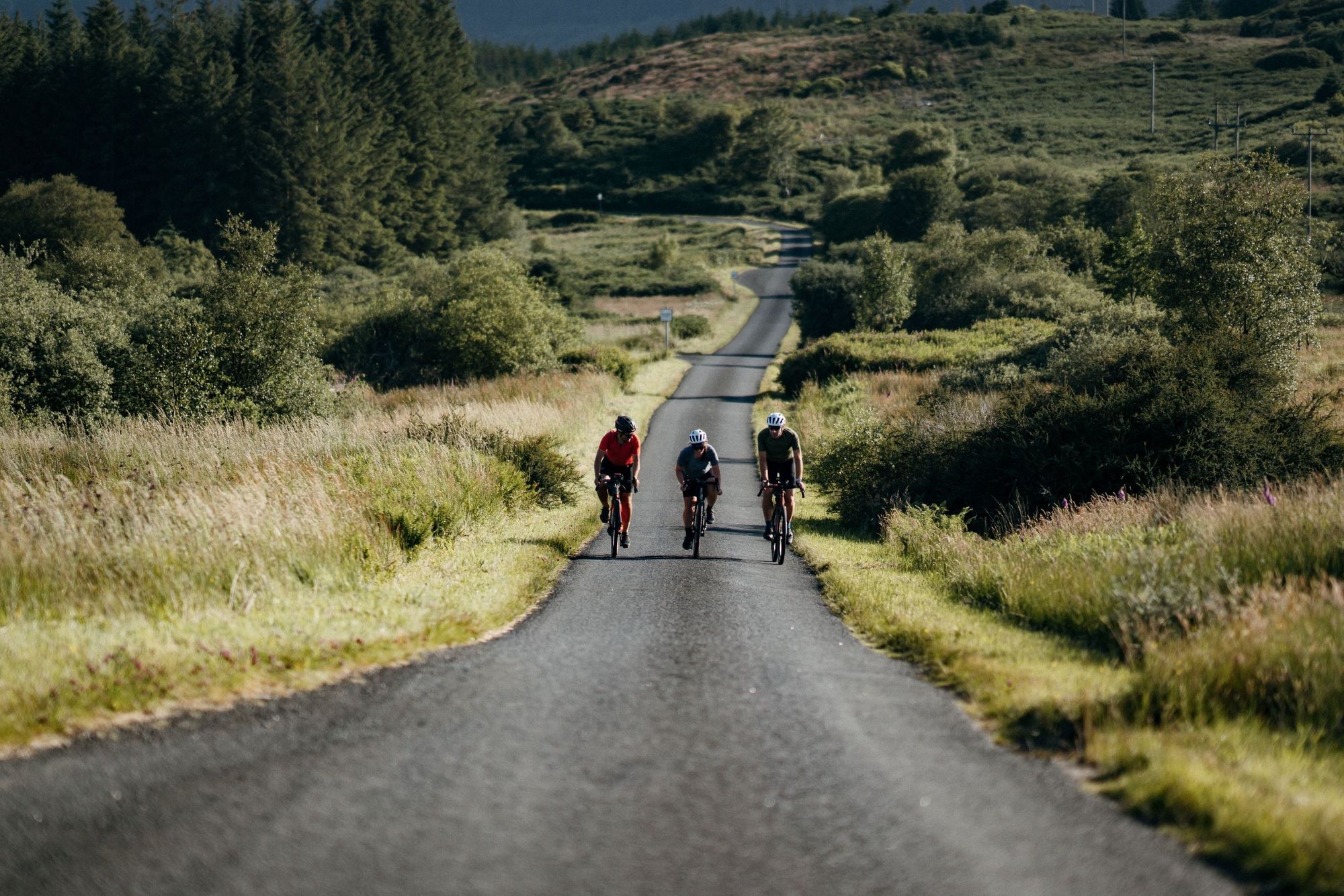 ​​"I think people assume that, because you go away and do these big expeditions to far-off lands, that you find that more exciting than being at home," says Graham. "But honestly the more I travel, the more I appreciate Scotland.
"I've always loved going out on an adventure in Scotland. It makes me realise how ancient our landscape is, and our customs too. And it just gets me thinking more about how our lands developed over the years. Going around the world was obviously incredible - but there really is no place like home."
Graham is one of the best known endurance-cyclists in the UK today, but she only got into the outdoors in the mid-20s. "By then I had my son Lachlan," she says. "International travel wasn't always available. I was still a young mum, finding my way in the outdoor world, and we had limitations like school. So I bought an old, converted campervan - it was an absolute banger! - and we used to take it around Scotland and really explore the Highlands.
"We did travel a little, but there were no huge expeditions," she continues. "It was only when Lachlan got a little bit older that my time started freeing up, and I got a new view. Previously, I didn't know what was out there - I didn't really know much about the Alps and these other cool mountain ranges. I just started building up my experience in the hills around me."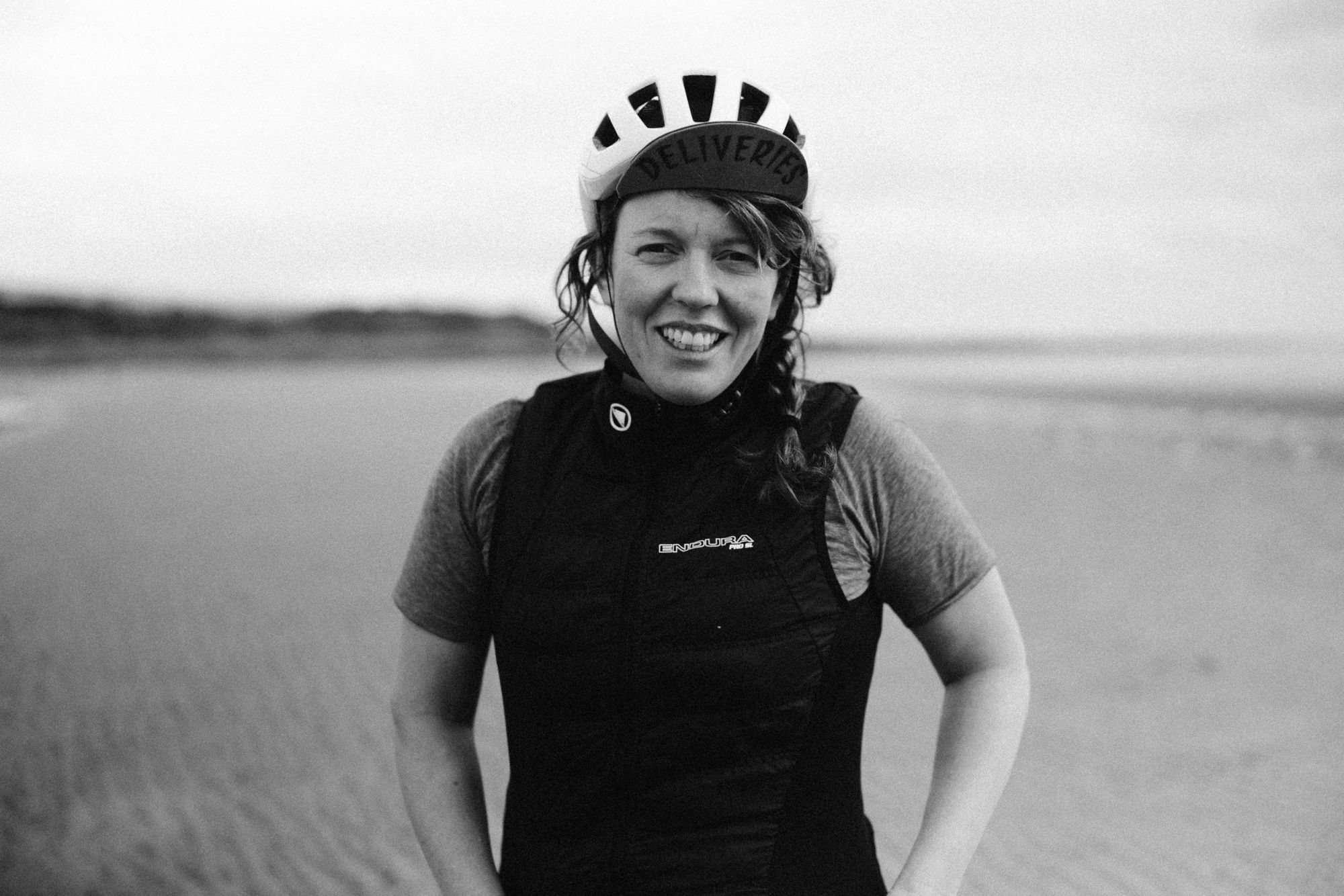 Graham has explored Scotland extensively, but before filming with Markus Stitz and Markus Beaumont, she hadn't actually been out to the islands of Argyll.
"I couldn't believe how gorgeous it was," she says. "It just shows that Scotland still has hidden gems, even for someone like me who actually does go out and explore their homeland quite often, and in a variety of ways. Even places you think you know really well are often worth tapping into that little bit more."
People assume that, because you go away and do these big expeditions, that you find that more exciting than being at home. But honestly the more I travel, the more I appreciate Scotland...
Jenny recalls riding out of Campbeltown, up to Tarbet on the west coast of Scotland, as a highlight of the trip. "It was this golden coastal road," she says.
The idea of following a council boundary line might seem arbitrary, but the beauty of the project lies in the idea of keeping curiosity alive, and the discovery of excitement and adventure close to home.
"I can't take any credit for the idea of course, it was Markus and Mark who started it, during that time when everybody was thinking about how they could use the space around them in a different way, to get something out of it and keep it interesting," Jenny says. "It was making the most of a bad situation. Especially for the boys, who live in Edinburgh. I was lucky in that I live in the Highlands of Scotland, which has a huge boundary, but we were all living in contained space."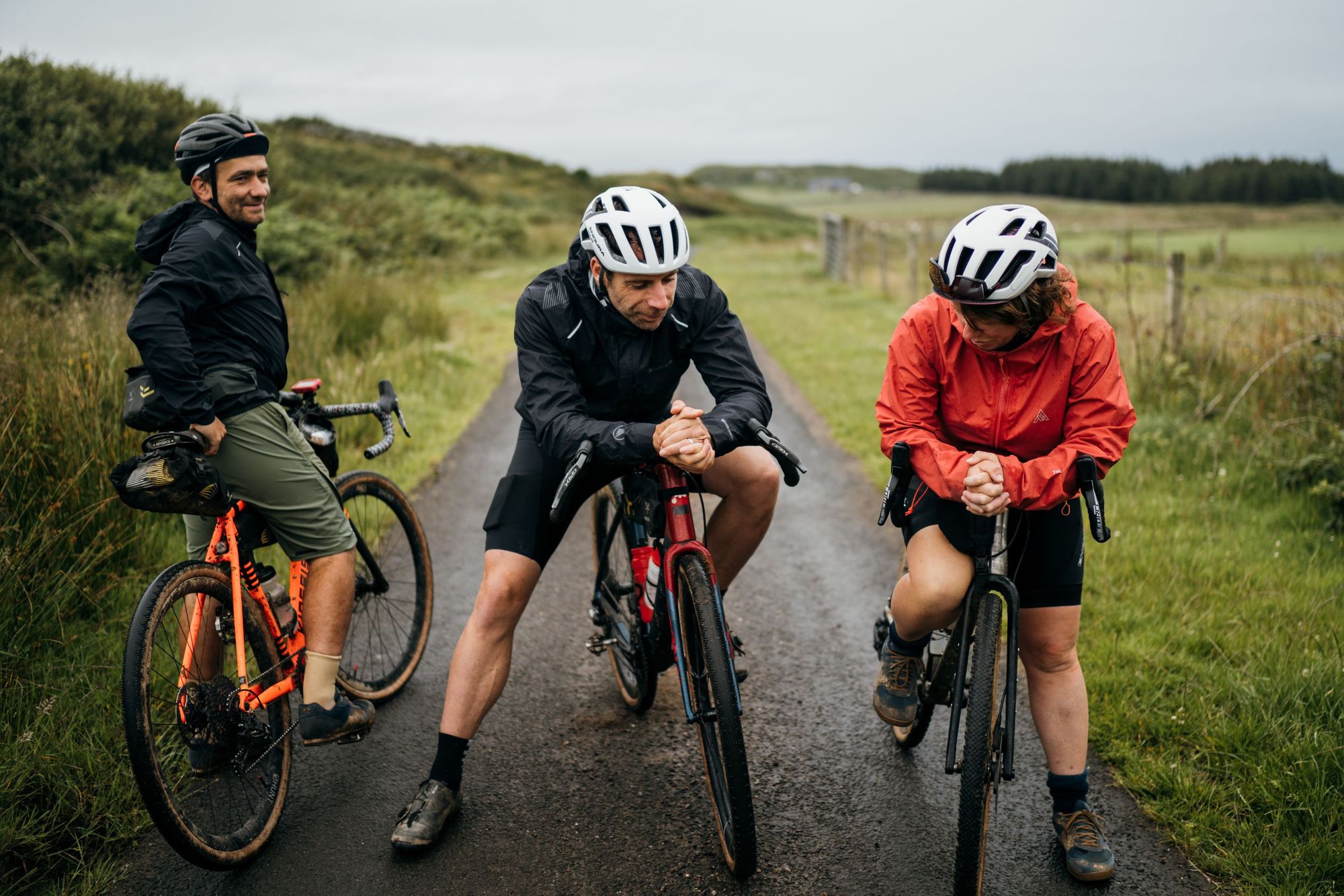 While this led Mark and Markus to create Explore Your Boundaries, Graham embarked on an entirely different, yet equally-creative and ambitious project during the pandemic. Along with fellow adventurer Calum Maclean, Graham set about walking the longest straight line route that exists in the UK, without crossing a road. The route runs a full 71.5km across the Cairngorm Mountains.
"I love following routes, like backpacking races, where I've got the set route and all I've got on my GPS is a line, and no matter what, I'm not coming off that line," laughs Jenny. "I'd never really thought about just taking a straight line, but for me, the line was like a magnet. I was just following that line. I took it so seriously! Everything happens on the line. Maybe it's because it's so arbitrary, but it's a commitment that you're making. There's no point in doing it, yet there's all the point in the world. There's all the purpose in the world, and yet there's none."
Graham's next big adventure is likely to lie out in the wider world.
"I've just handed in the manuscript for my book," she says. "So I feel like the world is my oyster. I'm looking forward to getting back into training." Graham is eyeing up the Transcontinental Race in the future, but says she'll also be involved with various shorter projects before then.
However far the cyclist strays, home will always be waiting for her, along with another adventure, in the rolling hills and Highlands of Scotland.
Inspired? Check out our range of adventure holidays in the UK now, or learn more about Wild About Argyll's Pedaddling initiative here!