The days are getting longer, the skies are getting brighter and the world is slowly opening back up again - even if for now, that just means that we're all able to travel a little further afield within our own cities or our countries beyond that. It sure is nice to get a breath of fresh air. There's plenty of reason to be optimistic is what we're saying, and in this month's Shine On, we're bringing you even more. We've got a frankly astounding run across the Scottish borders (on a route passing the beautiful St Mary's Loch, pictured above), as well as some exciting, innovative news on renewable energy and nature conservation - not least a boat which can eat plastic - and a sick little bike video to finish. Now, without further ado...
Anna Rutherford Beats 212-Mile Southern Upland Way Record... Nine Months After Giving Birth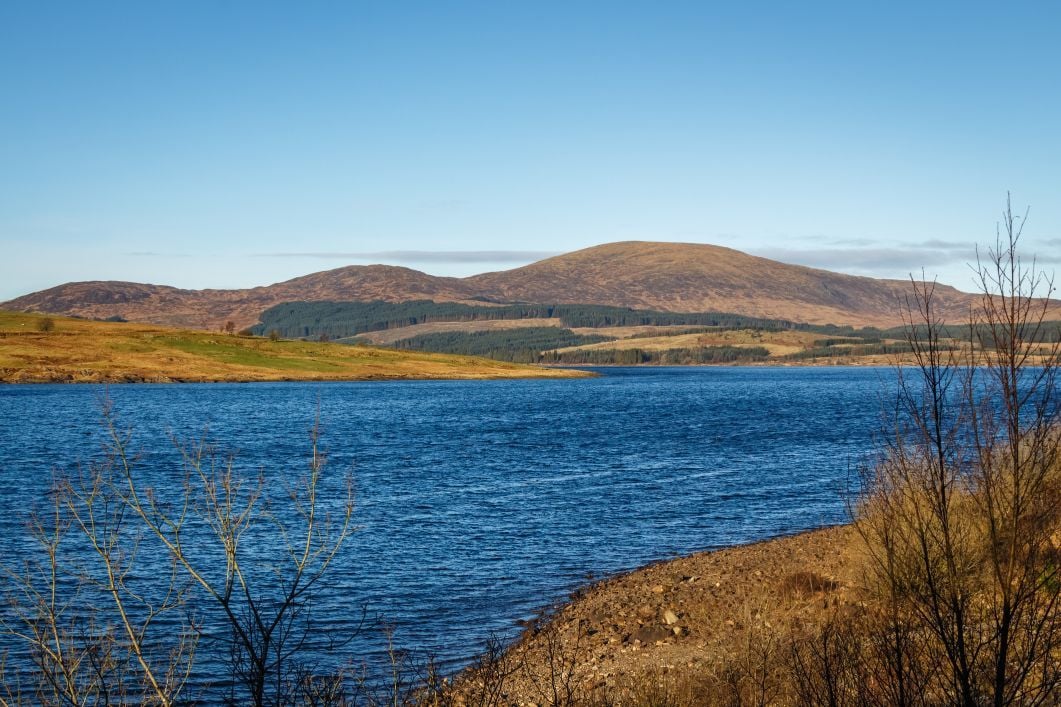 Scottish runner and lawyer Anna Rutherford has smashed the record for running the scenic 212-mile Southern Upland Way, a long-distance, coast-to-coast route across Scotland. Rutherford beat the previous record by a full 17 hours.
Starting in Portpatrick on the west coast of Scotland, Rutherford ran the Scottish Borders route in 62 hours and 43 minutes, finishing at Cockburnspath, on the east coast. This toppled the previous women's record, which was set at (the also jaw-dropping) 79 hours and 46 minutes, by Rosie Bell back in 2019.
Rutherford slept for only 90 minutes during all of this, vomited twice on the way, developed mouth ulcers and was fuelled by salty stock cubes. In case this achievement wasn't already impressive enough, the lawyer also completed the run just nine months after giving birth to her youngest daughter Ella. Rutherford trained during her pregnancy, and only took two weeks off after giving birth before getting back out on her runs. Read more, including quotes from Anna, via the BBC.
Barcelona Installs Spain's First Solar Energy Pavement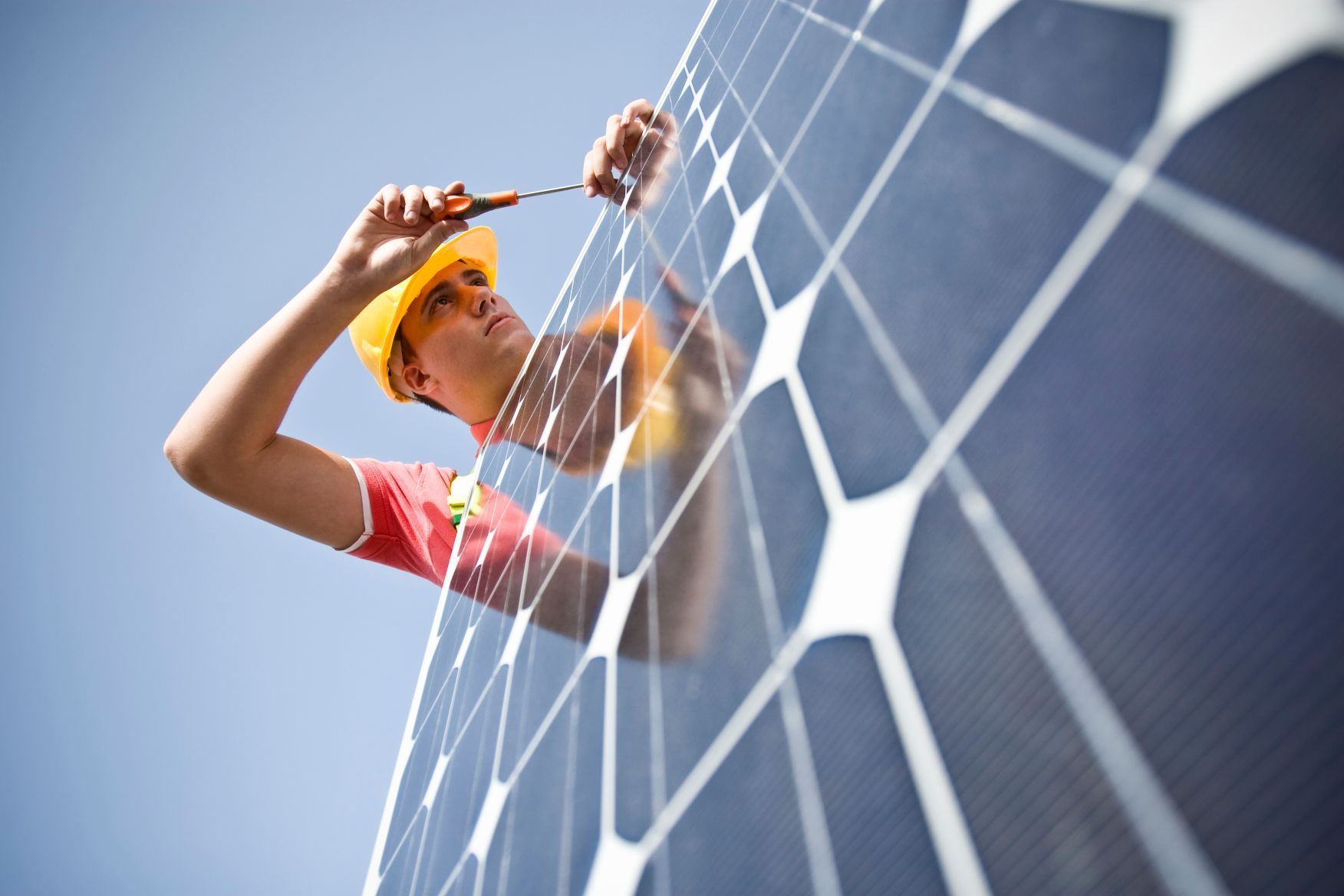 The drive to carbon neutral takes a lot of different shapes depending on where you look but one thing for sure is that it is certainly bringing about a lot of innovation. Take this example, of Barcelona City Council installing Spain's first photovoltaic, solar-energy, pavement. Don't worry, it's non-slip. At 50 square metres, it's not absolutely enormous - a little out of town in a small park in the Glòries area of the city - but it's going to generate 7,560kWh a year, which is enough to supply three households with year round energy. Read more about the innovative project on The Guardian, where you can also find an interesting piece on how the growth and low cost of solar power continues to shock the world.
French Lawmakers Approve Ban on Short Domestic Flights
No-fly campaigns were gaining real traction before the coronavirus pandemic, and as well as inspiring individuals to take action, many of them were really directed at getting governing bodies to take note and take action against the carbon emissions that come out of aviation. One huge step in the right direction was taken in France in April, as French lawmakers approved a ban on short domestic flights.
Ultimately, this approval calls for the absolute abolition of any domestic flight routes that could be covered by train in under two and a half hours. It's part of a broader climate bill that is looking to cut French carbon emissions by 40% in 2030 (compared to measures levelled in 1990). Read more about the story on Reuters.
The Sailing Vessel Which Cleans Oceans as It Goes
The Sea Cleaners are a group who look to protect the oceans from plastic pollution and clean up our mess through innovation. Take their latest design concept - The Manta, a boat which propels itself by swallowing floating plastic waste as small as 10mm, which it would then transform into energy. It can eat up to three tonnes of waste per hour, and would mainly be used in coastal waters. There are also little breakaway boats for use in smaller areas. The waste to energy conversion unit is described in detail in the video above, and the junk the boat gathers is eventually brought back to a waste sorting unit on land.
One of the men behind the boat is Yvan Bourgnon, who raced sailing boats as a career and who said that over the years, he encountered more and more floating trash patches. At the moment this is just a concept but Bourgnon and the Sea Cleaners hope to have a prototype by 2024.
Indonesia's Coral Reefs are Being Restored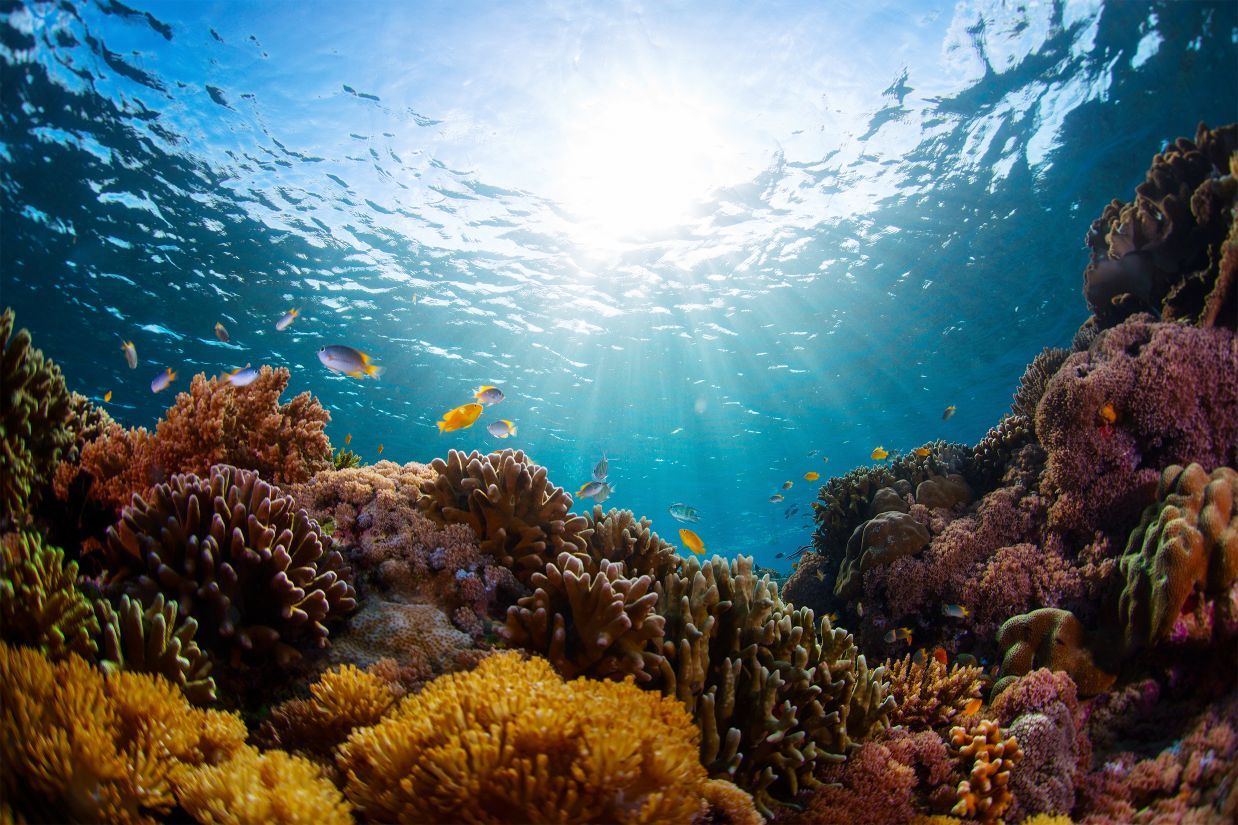 A dying coral reef in Indonesia has been brought back to vibrant, noisy life by conservation group The Nature Conservancy. The reef has seen a rise in coral cover from a mere 5% to 55%, and it's only the start of things too. The full plan is to restore an amazing 185,000 square metres of the world's coral reef by 2029.
The process for restoration uses reef frames, which are put over the seabed, stimulating rapid recovery, and involving local communities along the way. It's explored in a neat little two-minute film from the BBC which you can watch here.
Bonus: Danny MacAskill & Kriss Kyle's 'This and That'
Scottish cyclists Danny MacAskill and Kriss Kyle are two of the most creative, exciting bike riders on the planet. MacAskill is famed for his stunning trails videos that see him showcase Skye, Scotland and occasionally the wider world, and Kyle is one of the best BMXers on the planet, and is also known to show-off his mountain biking talents on occasion too. The two Scots have come together for this video, and the end result is six-minutes of bike riding fun and eye-popping levels of skill.
We hope our shining spotlight gave you a lift going into May 2021. Now... maybe give yourself an adventure to look forward to?