They call it the Land of Fire and Ice. Iceland has around 130 active and dormant volcanoes, and the eruptions have shaped the landscape, creating vast lava fields, black sand beaches and dark mountain peaks. Clouds of steam billow from fissures in the land. But the fierce heat inside the earth battles with an Arctic climate. Over 10% of the country is covered in glaciers, vast ribbons of ice which carve their way through the land and calve into mirrored lagoons.
It's a stark, almost otherworldly country that remained under the radar for decades, thought of as harsh and inhospitable. In the 1960s, it was a training ground for astronauts - NASA considered it the topography most akin to that of the moon. This century, however, a variety of factors (including the rise of social media) have led Iceland to become ever more popular. Travellers flock to bathe in the waters of the Blue Lagoon, marvel over the erupting hot springs at Geysir geothermal area and the plunging waterfall Gullfoss.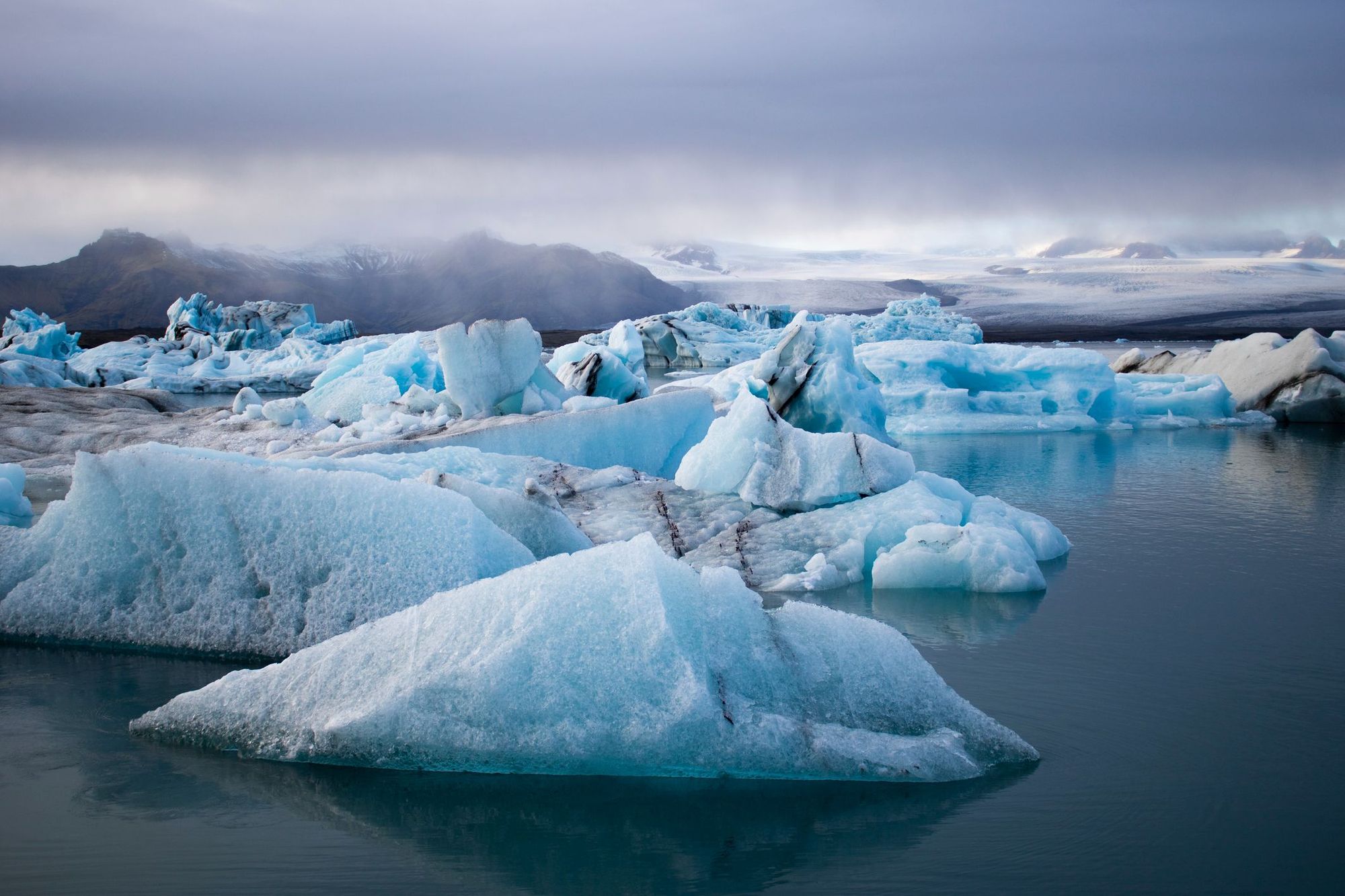 Such is Iceland's popularity that this country of 360,000 people now sees in excess of two million visitors a year. But while some attractions, particularly those in the Golden Circle, get busy during peak season, it's easy to get off the beaten track. Head to the remote highlands for treks across rhyolite mountains and black slopes carpeted in snow. Strap on your crampons and try ice climbing on an ancient glacier, or go off in search of a geothermally heated pool to bathe in.
We've handpicked 10 of our favourite things to do in Iceland, which will help you discover the country's surreal beauty.
1. Cross the Skeiðarárjökull Glacier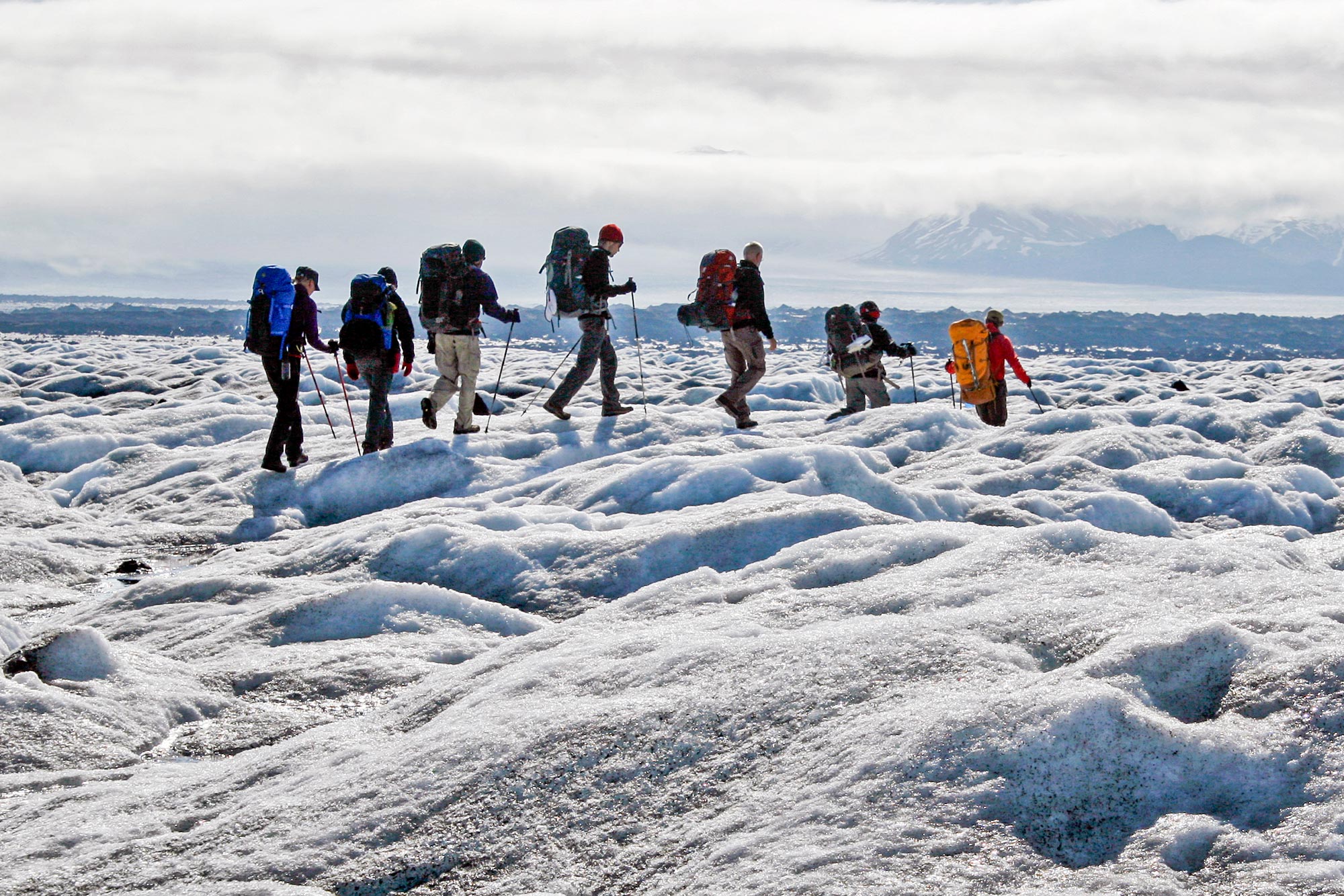 Best for: an icy wilderness challenge
Best time of year: June to September
The vast Skeiðarárjökull glacier is tucked away in a rarely visited part of Vatnajökull National Park. You'll need six to seven hours to traverse the 10km (6.2 miles) of ice, which is surrounded by sheer mountain ridges on either side. You'll also need a guide to help you navigate the crevasses, tephra cones and indentations; they'll also educate you on this icy environment.
2. Hike the Laugavegur Trail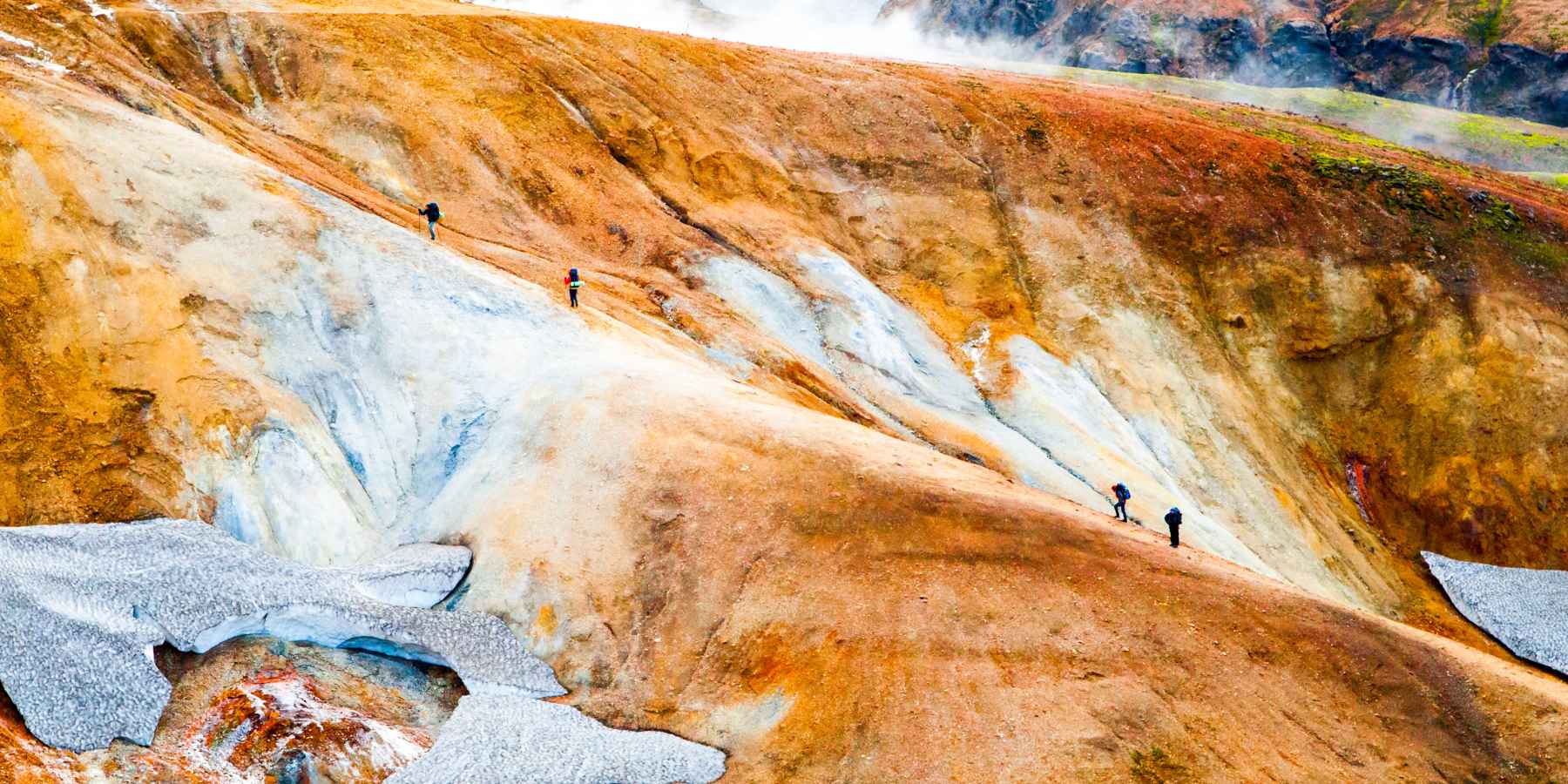 Best for: multi-day hiking
Best time of year: June to September
The Laugavegur trail has been described as one of the most beautiful hikes in the world by National Geographic, thanks to the otherworldly scenery it passes through. The 34-mile trail begins among the colourful rhyolite hills of Landmannalaugar Nature Reserve. You'll ascend the black obsidian slopes of Hrafntinnusker and cross the sparse black ash field of Mælifellssandur into Þórsmörk, 'The Valley of Thor', which is dotted with small trees. Most people hike the trail in three to four days - although it doesn't sound far, unpredictable weather can delay you, and you'll have to carry everything you need with you.
3. Wild Camp in Vatnajökull National Park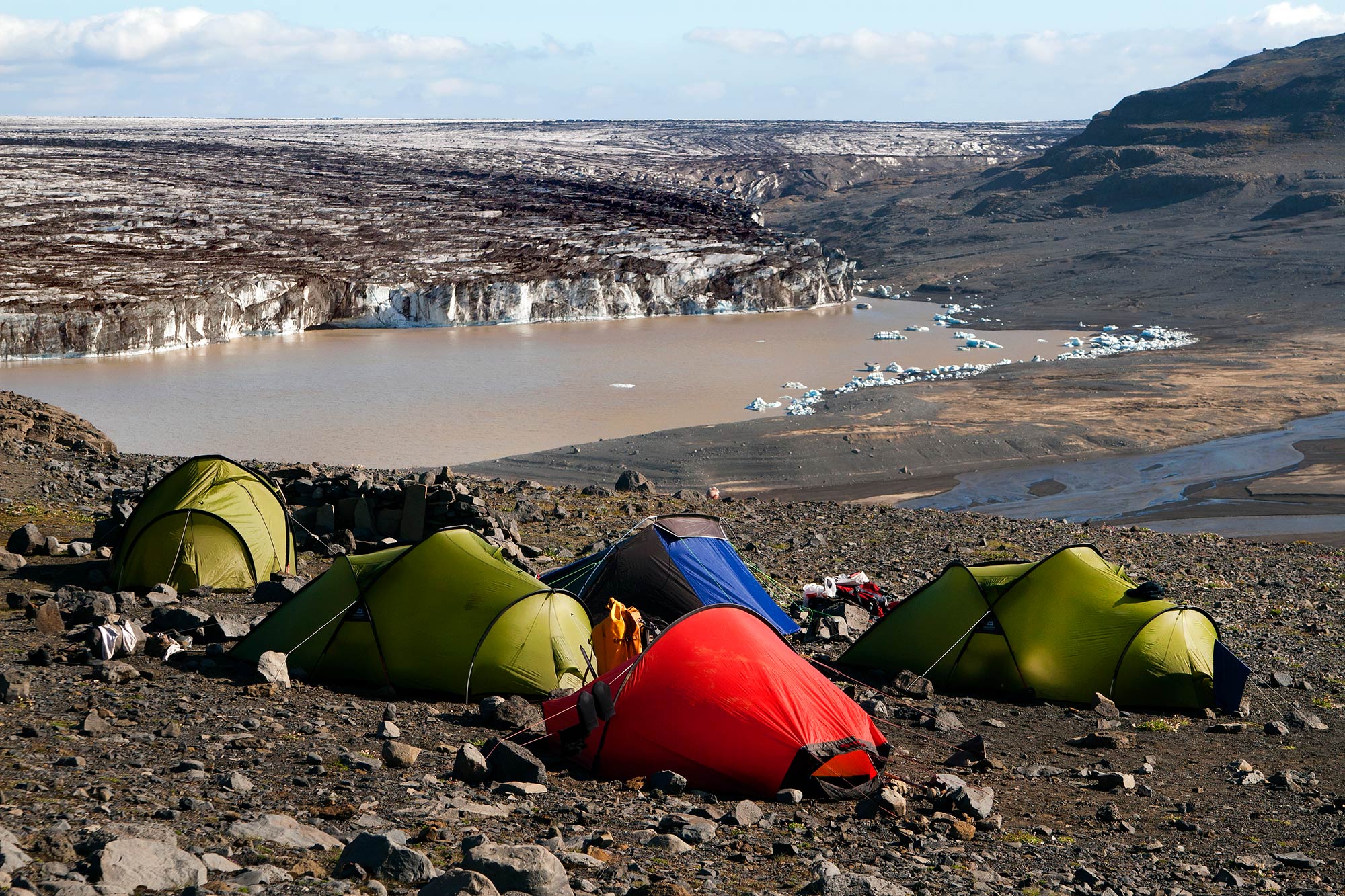 Best for: camping, away from the crowds
Best time of year: June to September
Unlike many Nordic countries, Iceland has strict rules when it comes to wild camping. However, in Vatnajökull National Park, hikers are allowed to pitch a tent for one night outside of organised campsites (with several exceptions). There are some beautifully wild spots in the park, such as the sparse lava fields of Sléttur, opposite the glacial tongue of Skeiðarárjökull, and the plains opposite the Arctic birch forest of Bæjarstaðarskógur. We also like the Skaftafell area, with its serene glacial lakes and colourful rhyolite peaks.
4. Chase the Northern Lights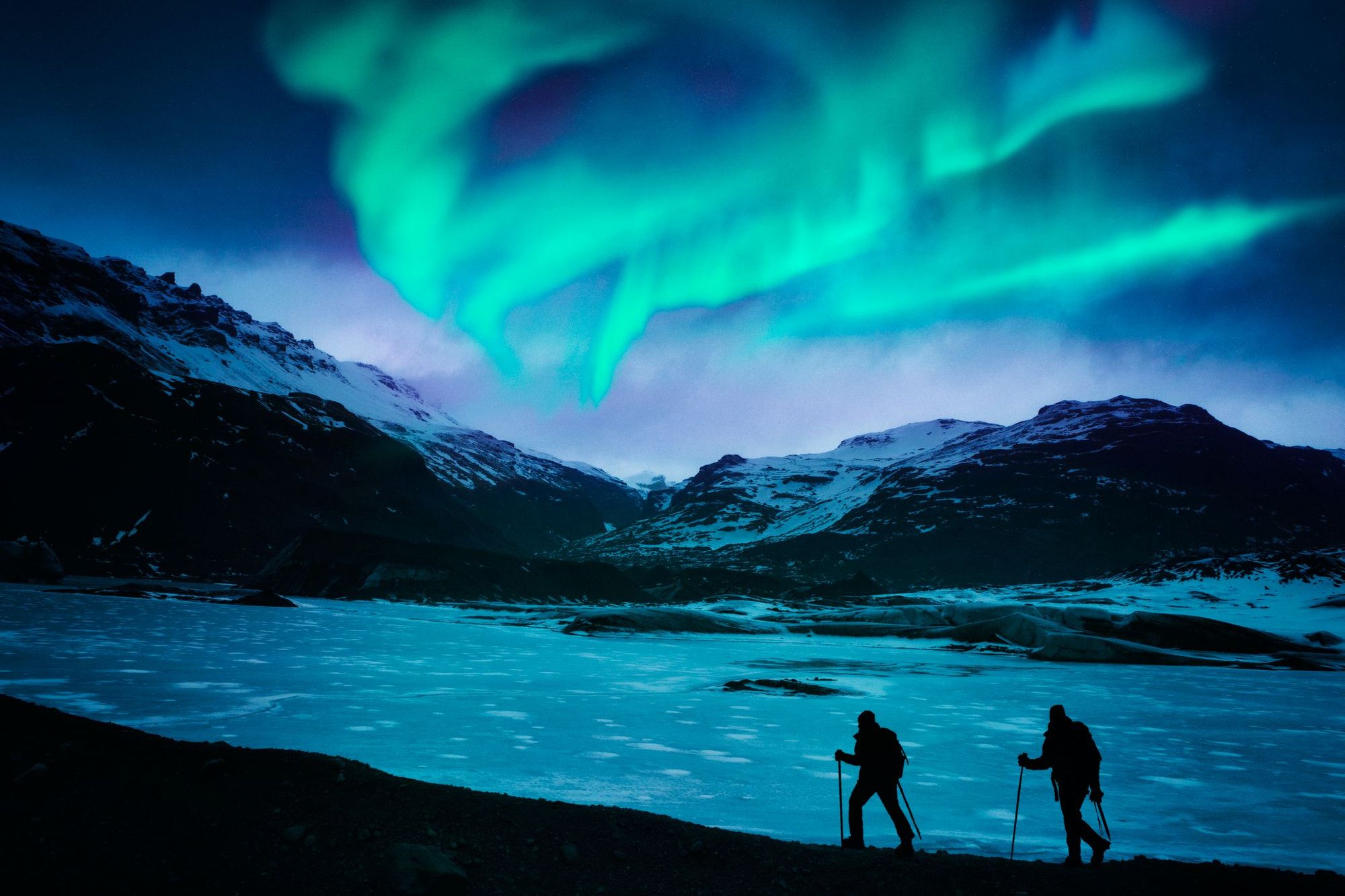 Best for: enjoying a beautiful natural phenomenon
Best time of year: October to March
Seeing the northern lights in Iceland is an undeniably popular activity - the fact they aren't visible everywhere, all the time, simply adds to the allure. To see the northern lights, you need to be in Iceland at the right time of year (between September and April), be somewhere away from light pollution and have predominantly cloudless skies. Check the aurora forecast to choose the best day for northern lights hunting. In terms of location, we recommend heading to the Icelandic countryside - on the south coast, you could try travelling north from the village of Vík towards the Mýrdalsjökull glacier.
5. Bathe in a Thermally Heated River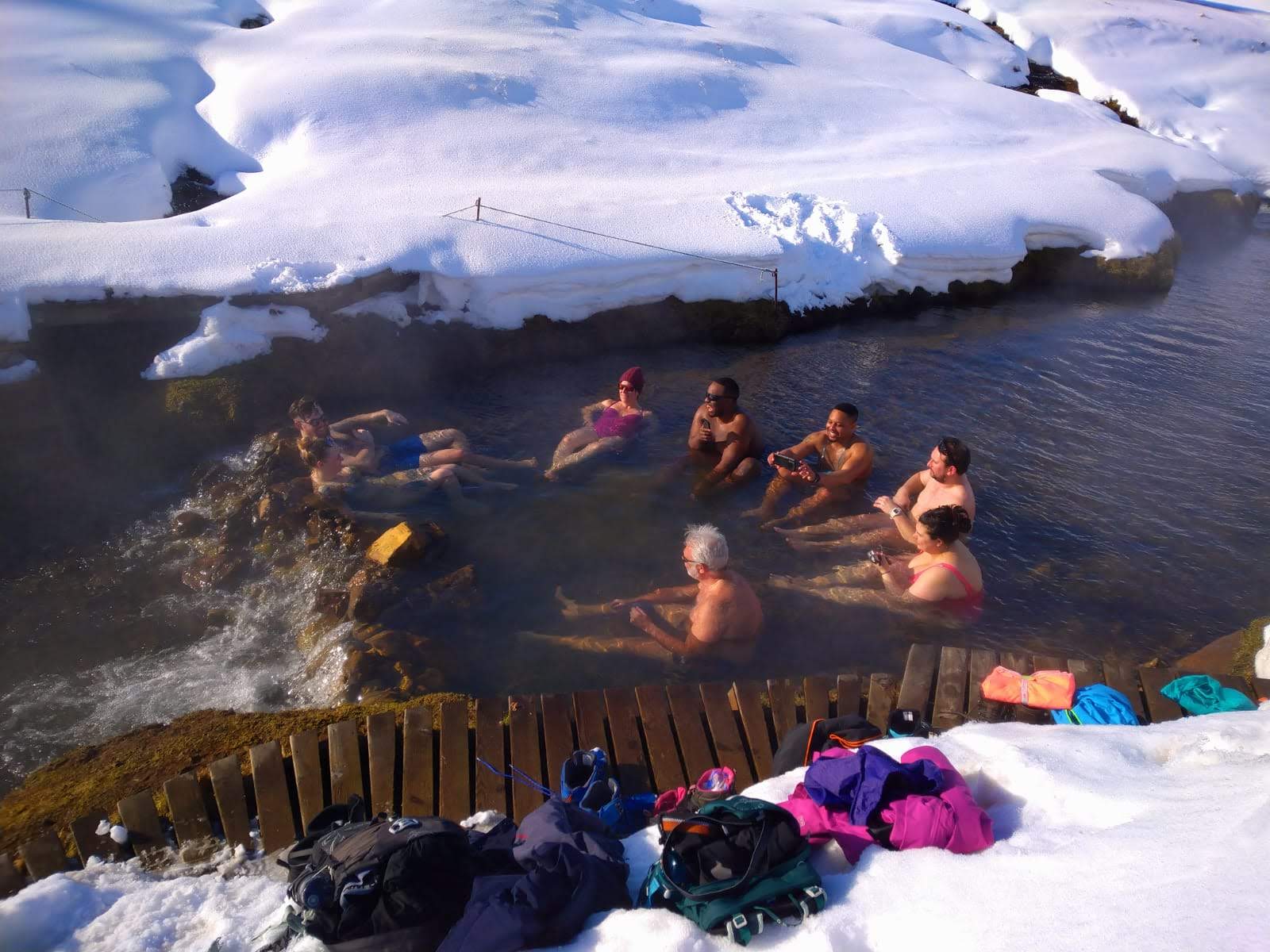 Best for: post-hike rejuvenation
Best time of year: all year round
Iceland is renowned for its geothermal hot springs, but most people tend to enjoy soaking in them at bath complexes - in particular, the Blue Lagoon. You can, however, escape the crowds and soak in natural hot springs in the middle of the countryside. The geothermally heated river at Landmannalaugar, the start of Laugavegur, is a popular spot for hikers to soak. But you can also go more off the beaten path - hike from the small village of Hveragerði into the Reykjadalur valley, where you'll find a spot with hot springs, mud pools and even a warm river to bathe in. This is one of the best things to do in Iceland when it rains.
6. Ice climb on the Sólheimajökull Glacier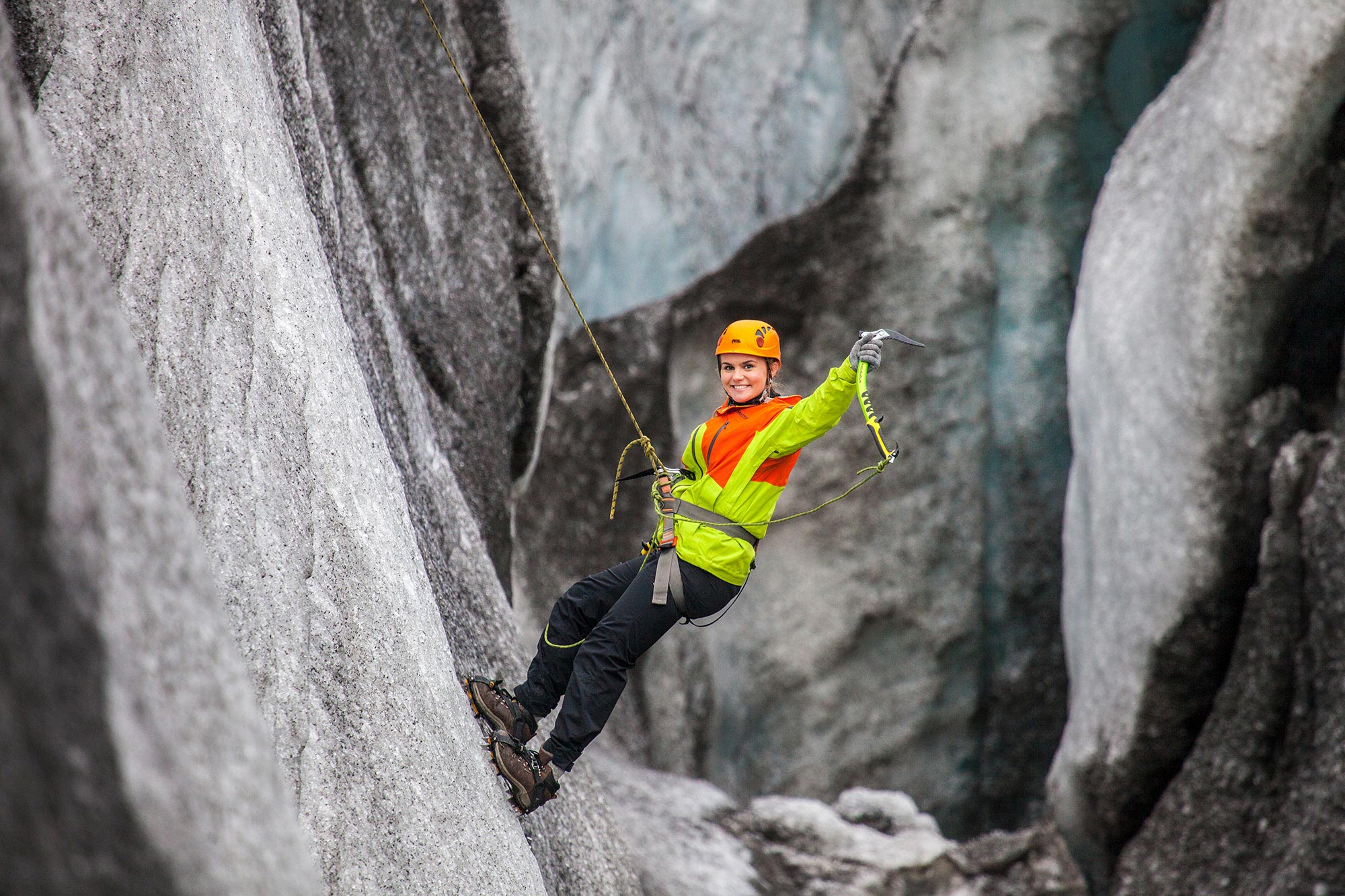 Best for: a winter challenge
Best time of year: October to March
During the winter months, Iceland might be much colder and darker, but it also transforms into an adventure playground, with skiing, sledding and ice climbing on offer. There are some great spots for the latter on the Sólheimajökull glacier, accessible after a couple of hours of hiking. Go with a guide, who will literally show you the ropes (and the crampons, and the ice axes) and give you a solid introduction to ice climbing. A truly adventurous way to spend a day.
7. Climb Iceland's Highest Mountain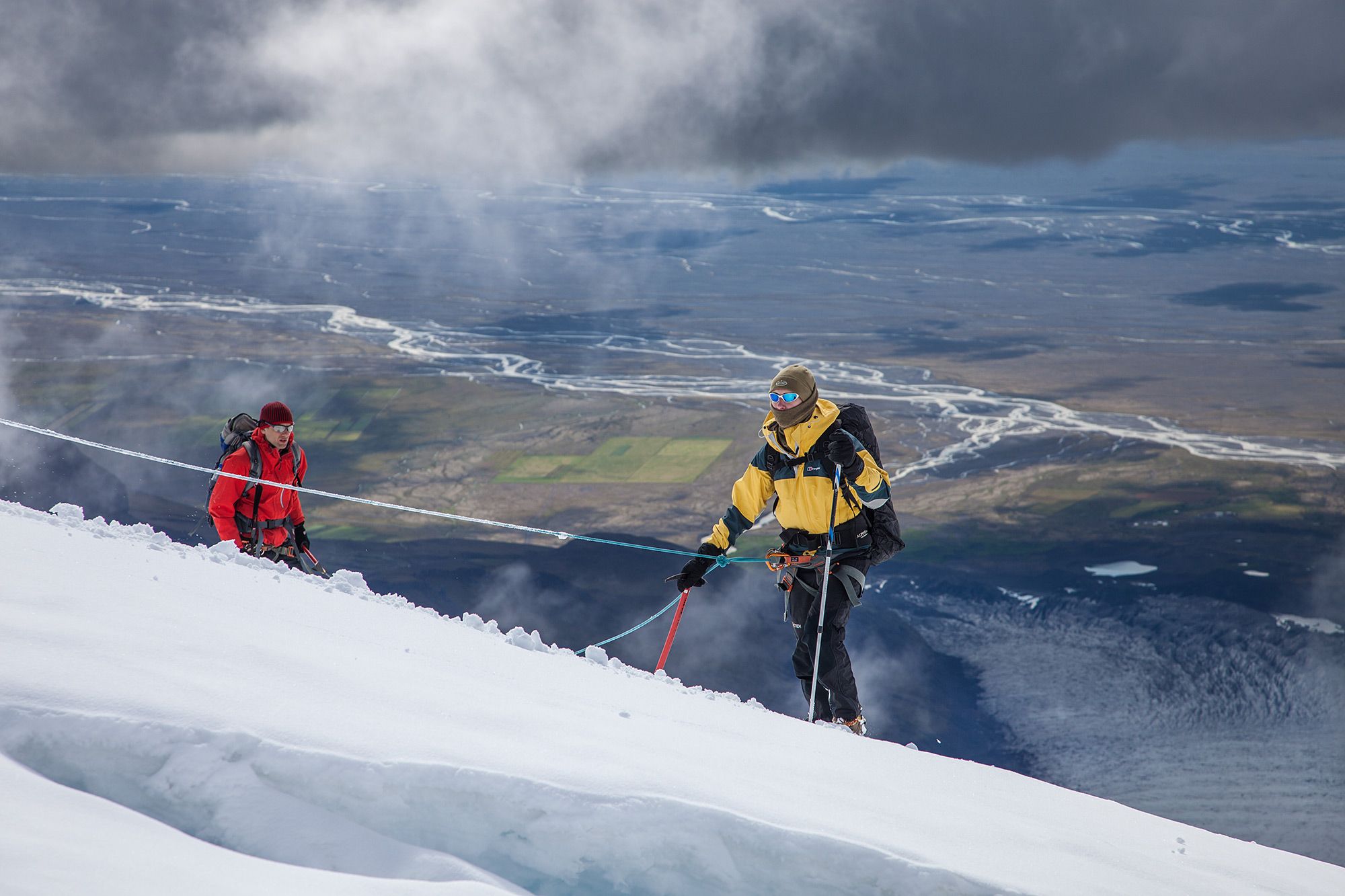 Best for: a tough mountaineering test
Best time of year: June to September
Hvannadalshnúkur (2110m/ 6922 feet) might seem like a relatively small mountain to experienced hikers, but the challenge should not be underestimated. It's around 2000 metres of ascent and descent in a single day, often in adverse weather conditions, which can take between 12 hours or more. Achieving the climb feels fantastic; the view of the icy peaks surrounding the summit is spectacular. You can also climb Hvannadalshnúkur as part of the new Iceland Three Peaks trail.
8. Kayak Around Heinabergslón Glacier Lagoon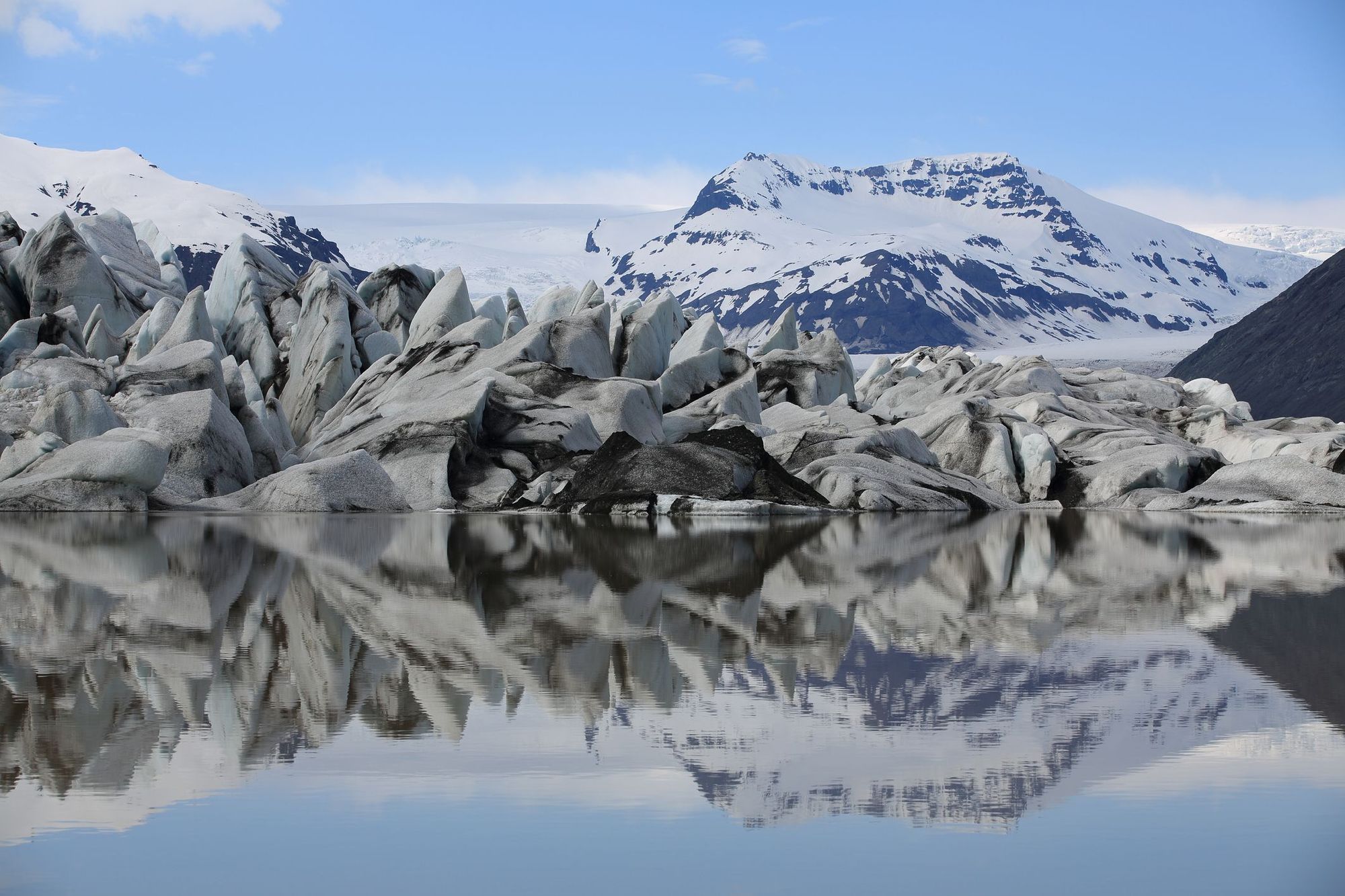 Best for: an adventurous alternative to Jökulsárlón
Best time of year: May to September
The glacial lagoon of Jökulsárlón is one of the most popular sights of southeast Iceland. But we recommend heading to Heinabergslón glacier lagoon in Vatnajökull National Park instead, a lesser known lake renowned for its diamond shaped icebergs. Go on a kayaking trip and spend several hours paddling around the lagoon - because the ice is constantly moving, the route is always changing. You can also pull up onto the glacier and walk across it, using crampons.
9. Explore Iceland's Diamond Circle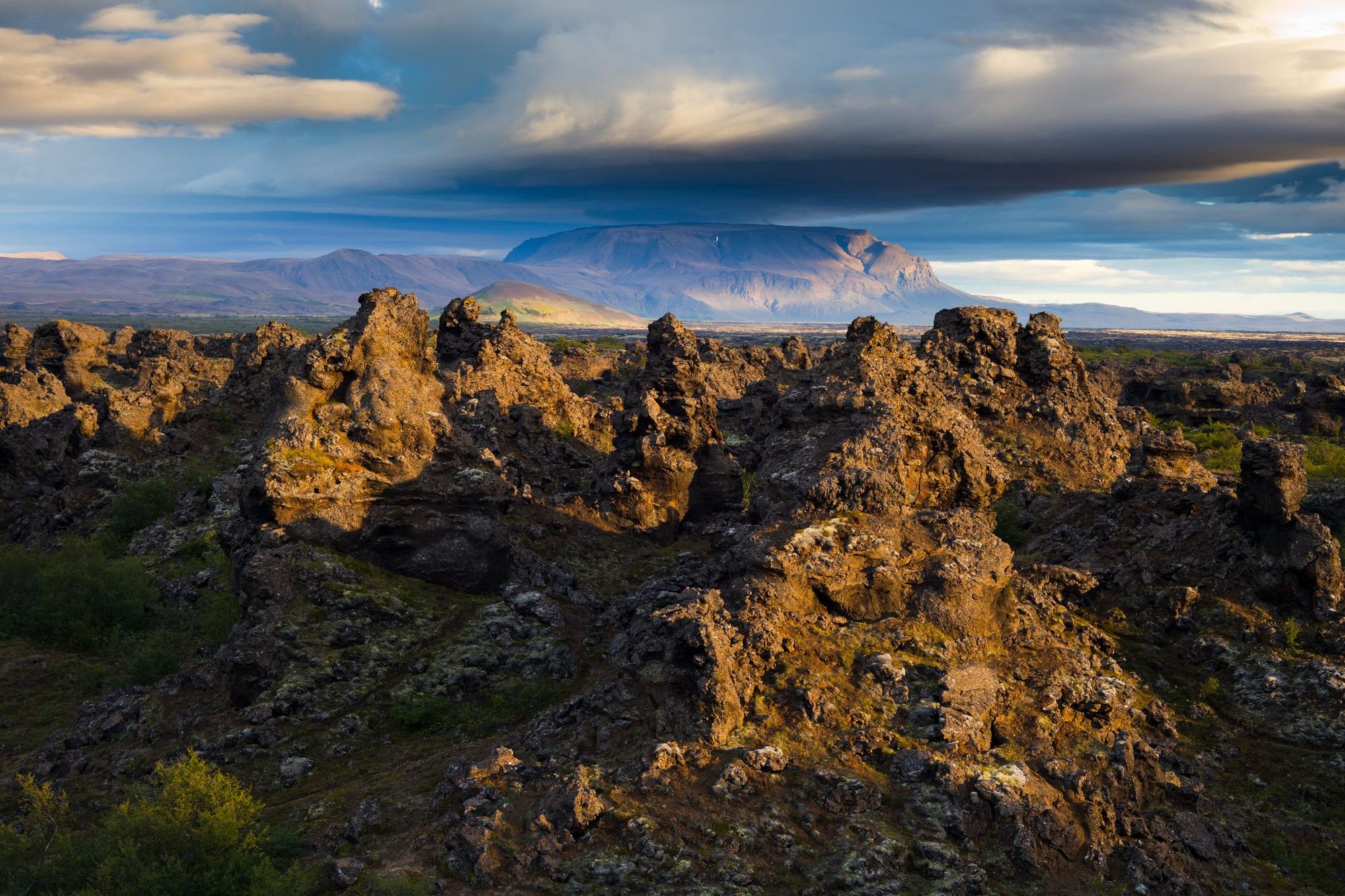 Best for: a less crowded alternative to the Golden Circle
Best time of year: May to September
Chances are, you'll have heard of the Golden Circle - and perhaps even warned to steer clear during high season - but have you heard of the Diamond Circle? It's a 250 kilometre (155 mile) driving route that takes you around remote northern Iceland, and introduces you to some of the country's lesser-known sights. Some of our favourite places along the circuit are the surreal lava fields of Dimmuborgir, the tree-carpeted Asbyrgi Canyon - both great hiking spots - and Dettifoss, the most powerful waterfall in Europe.
10. Go Puffin Spotting in the Westman Islands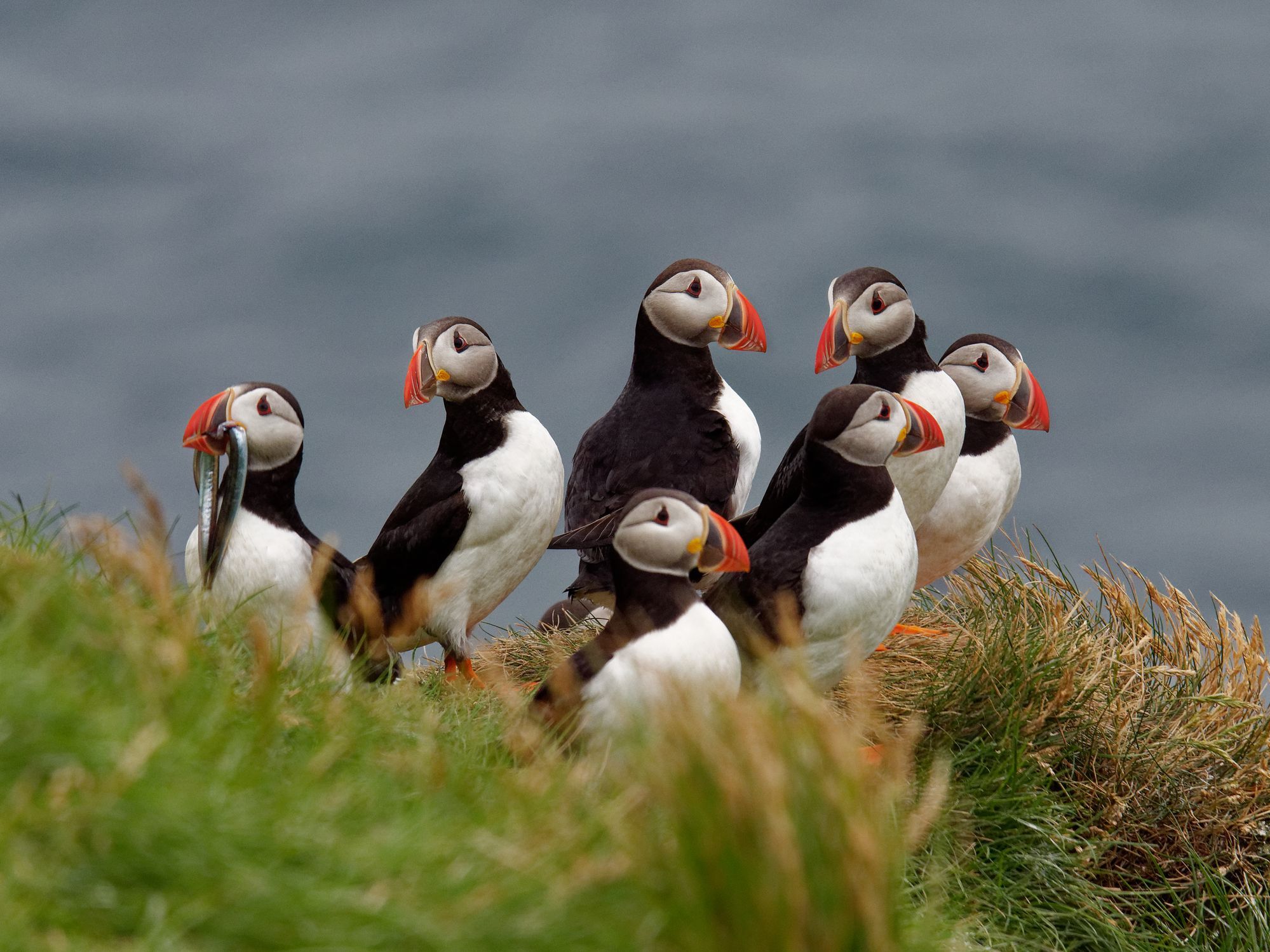 Best for: wildlife watching
Best time of year: April to August
One of our favourite things to do in Iceland is to visit its smaller islands which lie off the coast - each a unique microcosm of the mainland. The Westman Islands (Vestmannaeyjar) is a small archipelago in the south, consisting of Heimaey and 15 other uninhabited islands - renowned for their puffin colonies. They roost on the islands between April and August, and one of the best places to visit them is the cape of Stórhöfði in Heimaey. From August to September, the young pufflings often get disoriented by the streetlights when flying out to see; the islanders go to rescue them and release them.
Inspired? Check out our Iceland Adventures, which take you up its highest mountains, into remote Vatnajökull National Park and beyond.