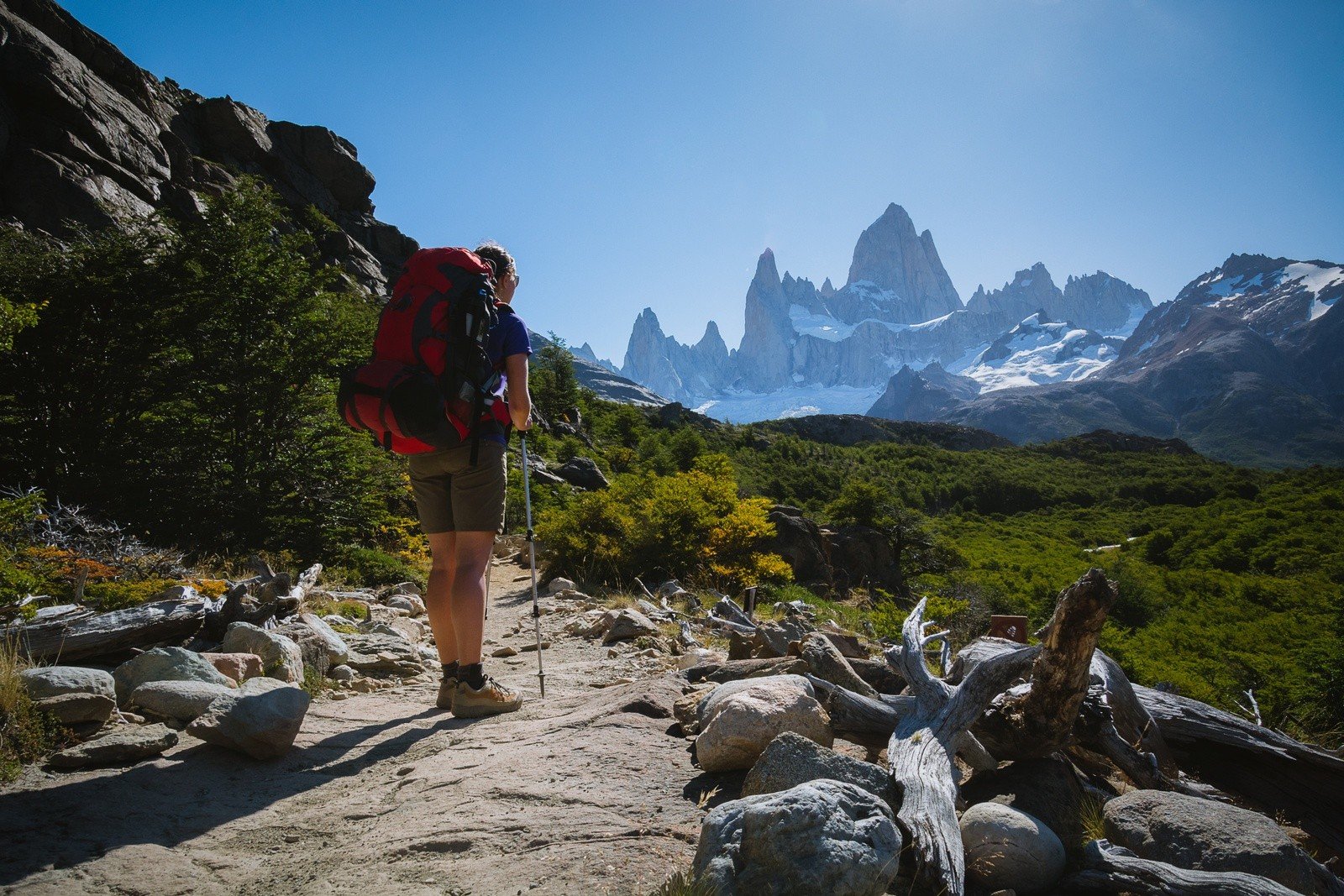 Trekking South America has got to be top of the list for adventurous ways to explore the continent. You don't need any expensive equipment, just good hiking boots and a backpack. Plus a healthy appetite for long trails, mountain views and llamas. No, we don't mean it like that. No one is going to ask you to eat a llama.
So, where to go trekking in South America? You probably know about the touristy ones already. That's why we aren't bothering with those. We're going to focus on alternative trekking routes across South America. And by alternative, we don't mean like ploughing your front lawn. We just mean different to what everybody else does. So while your friends are stomping up the Inca Trail, you can be breaking new horizons.
That might be because you fancy yourself as a pioneer of trekking across South America… or because you're actually just really antisocial and want to spend days (or weeks) alone in the mountains/jungle/insert-nature-of-choice-here.
1. Huella Andina – Argentina (Patagonia)
The Huella Andina is a long distance trail across Argentinian Patagonia. For those of you who don't know, Patagonia is the area right at the bottom tip of South America and is shared between Chile and Argentina. There are no dangerous wild animals in Patagonia (you know, like things that could eat you). Nor are there any mosquitoes because it gets too cold at night.
Anyway, the 570 kilometres of the Huella Andina takes you from Aluminé Lake, in the north, to Baggilt Lake in the south. It looks like an incredible walk along the edge of Argentina, parallel to Chile. Finding information about this trail is something of a detective story. It looks like it used to be centrally funded, but this support stopped in 2016. If you're any good at Spanish, or handy with Google Translate, you can read about the situation. Otherwise, there's an official guide in Spanish, but many sources say that this isn't always 100% correct. Despite being pretty comprehensive at 114 pages long!
2. Torres del Paine (all routes) – Chile (Patagonia)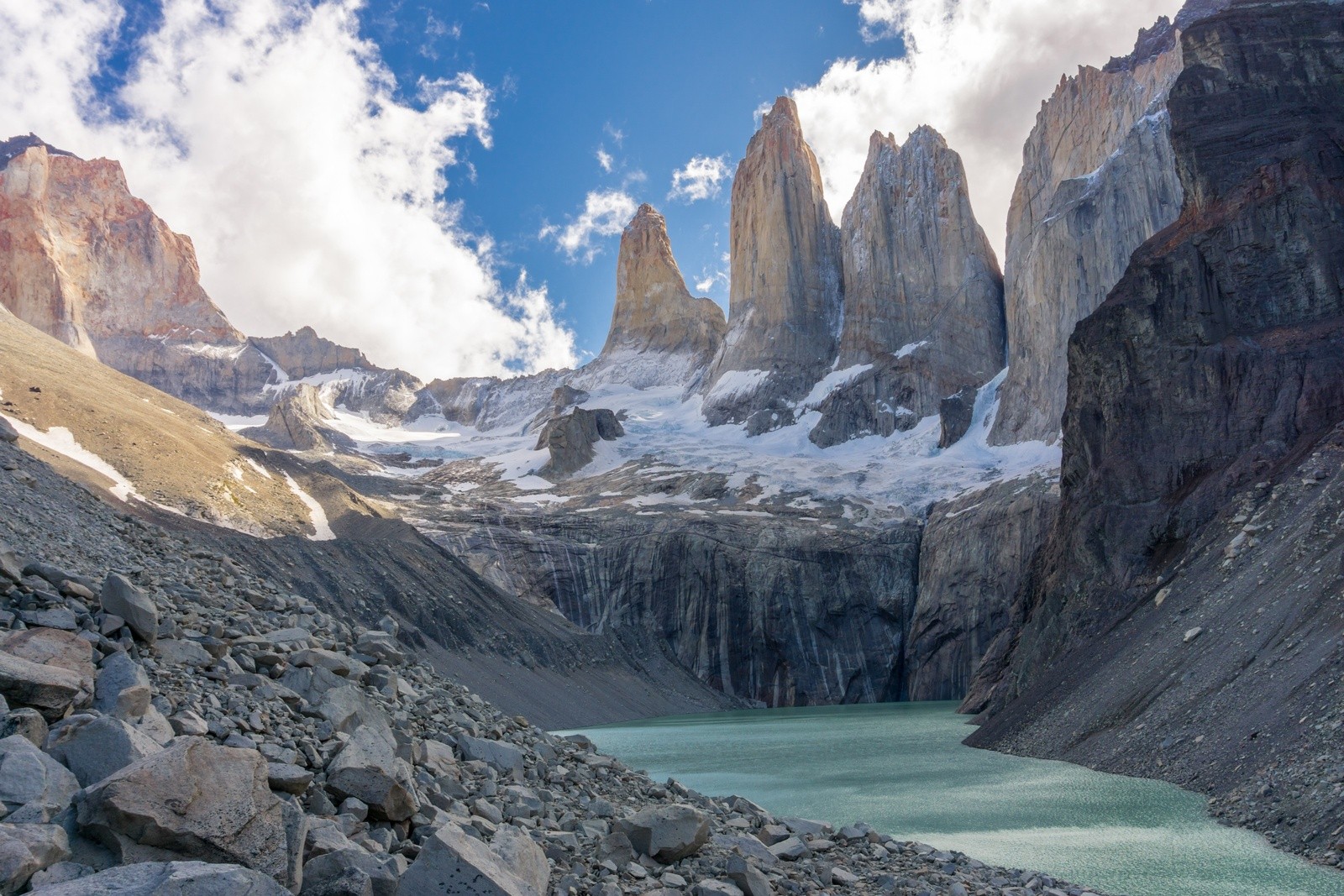 I used to love the sound of this place when I was a teenager. The Torres del Paine sounds like the Towers of Pain to any type two fun enthusiast studying GCSE Spanish. Unfortunately, or perhaps fortunately for anyone visiting, that's not what it means. Nor does it have anything to do with the French word pain meaning bread… Yeah, just imagine that. Turns out Paine is an old South American word for Blue. Not quite what adventure-seeking teenager self was after, but pretty accurate to be fair.
There is loads of amazing trekking in the Torres del Paine area of Patagonia. For some reason they name their trekking routes after letters: WOQ! That's not me getting down with the kids, that's the letters: W route, Q route and O route.
The Torres del Paine W Trek is the shortest, at 80km long. Funnily enough, it traces the shape of a W from start to finish, taking in all the highlights of the Torres del Paine area. Then, the O trek is a 110km circuit around the Cordillera del Paine (basically, the cool bits) and can only be completed in an anti-clockwise direction. Sometimes bits of it are closed due to high winds, so this is a serious adventure trek. Finally the Q trek does the O but adds an extra bit of trekking down south to Lake Pehoe. You get the picture.
3. Transmantiqueira Trail – Brazil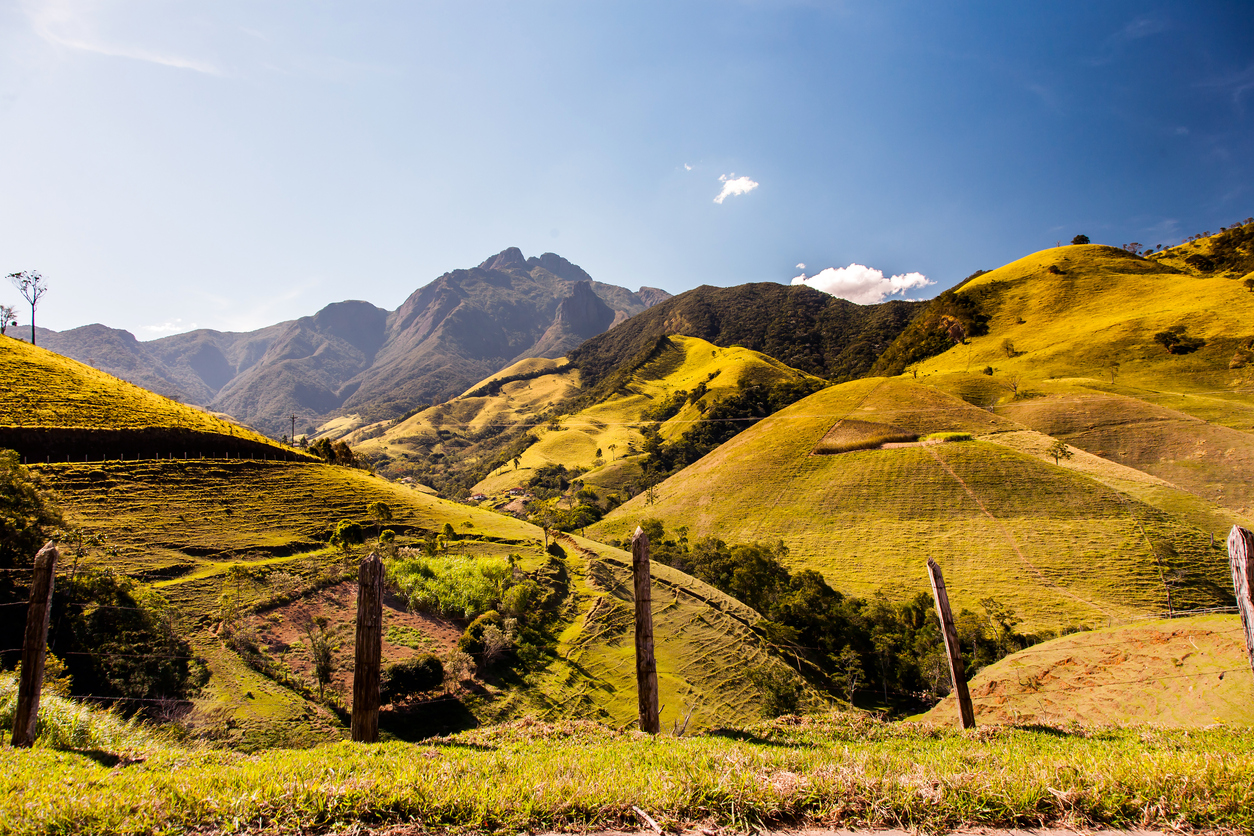 This South America trek is alternative because there's almost no information about it. We shall dub it the Mystery Trail… Okay we do know some things. It's in Brazil and is some 700 kilometres long. There's an Ultra Trail Race along some of the route – well 100km of it – every year. From the little information that's around about the full trekking trail, it looks like they are still in the process of waymarking it… or maybe only just starting. Almost everything about it online is written in Portuguese. There's a Transmantiqueira Facebook page if you fancy trying to decipher more!
4. Cordillera Huayhuash Circuit – Peru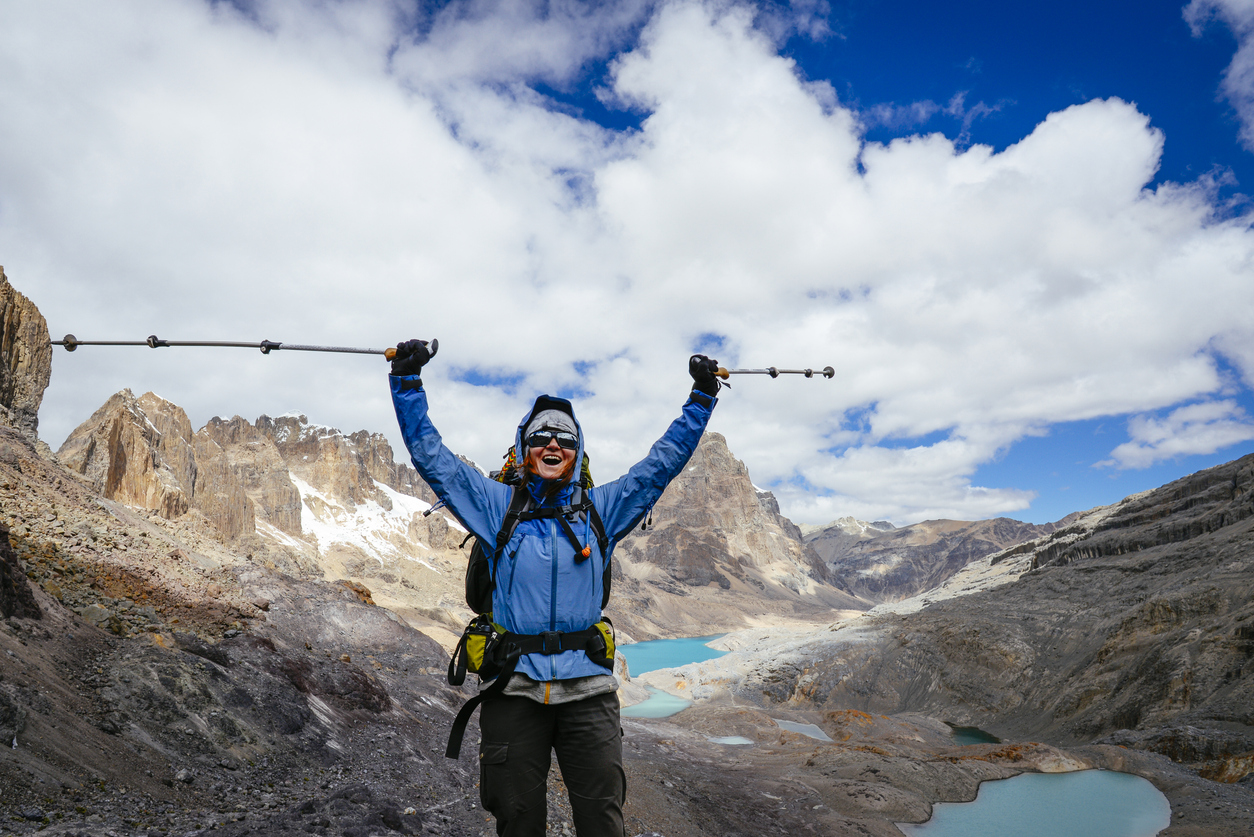 Apparently, Huayhuash may or may not be a Spanish take on the Quechuan word waywash (meaning weasel) or waywashi (meaning squirrel). What exactly this tell us about the mountain range, I'm not sure. But, if you know your mountaineering literature, you'll have at least heard of 'Touching the Void' by Joe Simpson. That moment in the book when he breaks his leg and Simon Yates has to cut their rope: it happened here.
Simpson and Yates were trying to climb Siula Grande, a 6344m monster mountain in the Huayhuash. You will be unsurprised to know that the Cordillera Huayhuash circuit doesn't take in this peak as a matter of course. But you'll be walking right below it. Even so, this isn't exactly a low altitude trek – you will get up to 5,490m above sea level.
The trek is 120km long and usually takes 12 days to complete the circuit – although you'll want to spend some time acclimatising to avoid altitude sickness.
5. Colca Canyon – Peru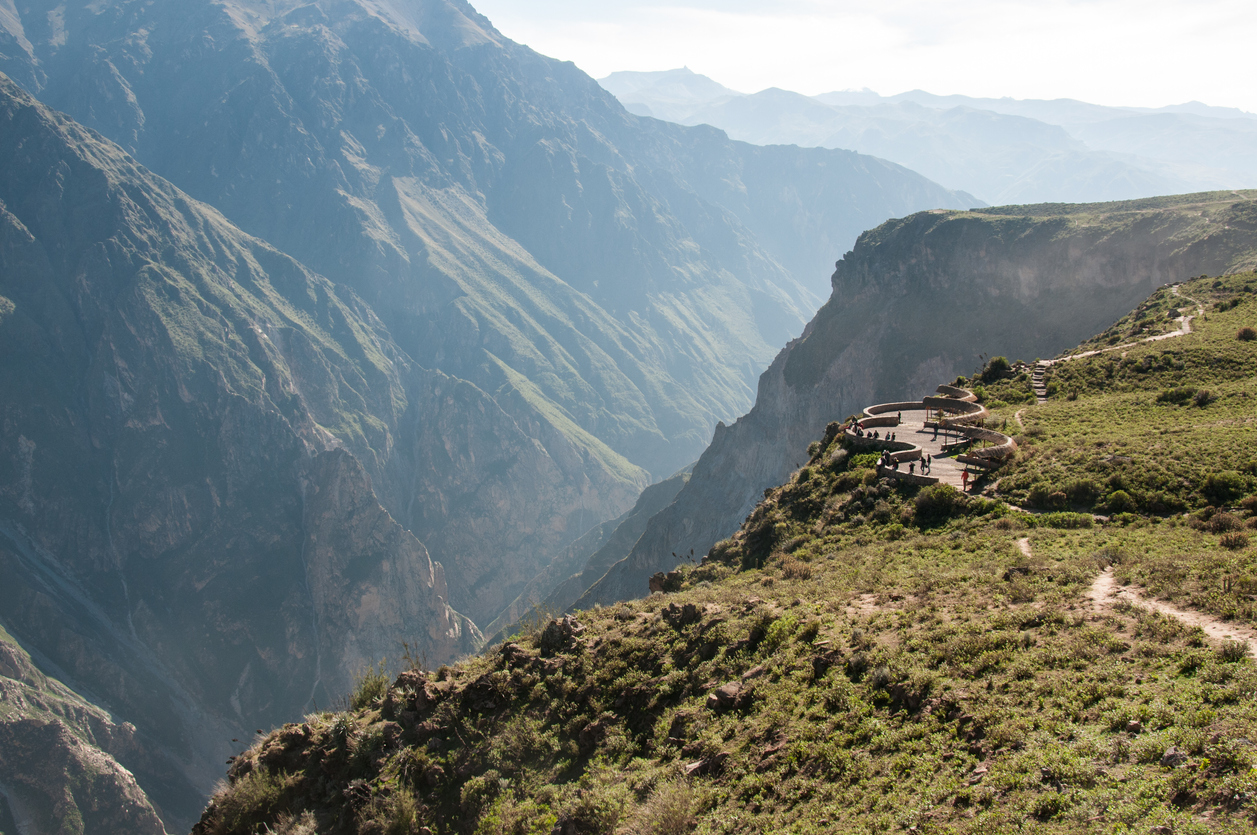 Most people associate trekking with hills and mountains – but how about a great big hole in the ground. Colca Canyon is a giant rip in the earth that is almost twice as deep as the Grand Canyon. The Colca Canyon trek is a 60 kilometre route around the canyon. Alternatively, you could do a one to three day hike that involves a long descent into the canyon at the start… then a big hike back out at the end.
Colca Canyon is most famous for condors – huge birds of prey that were sacred animals of the Incas. If you're interested in Inca mythology, there's more about it in our 10 Machu Picchu Facts You Probably Don't Know. You can just skip the Machu Picchu specific bits.
6. Salkantay Trek – Peru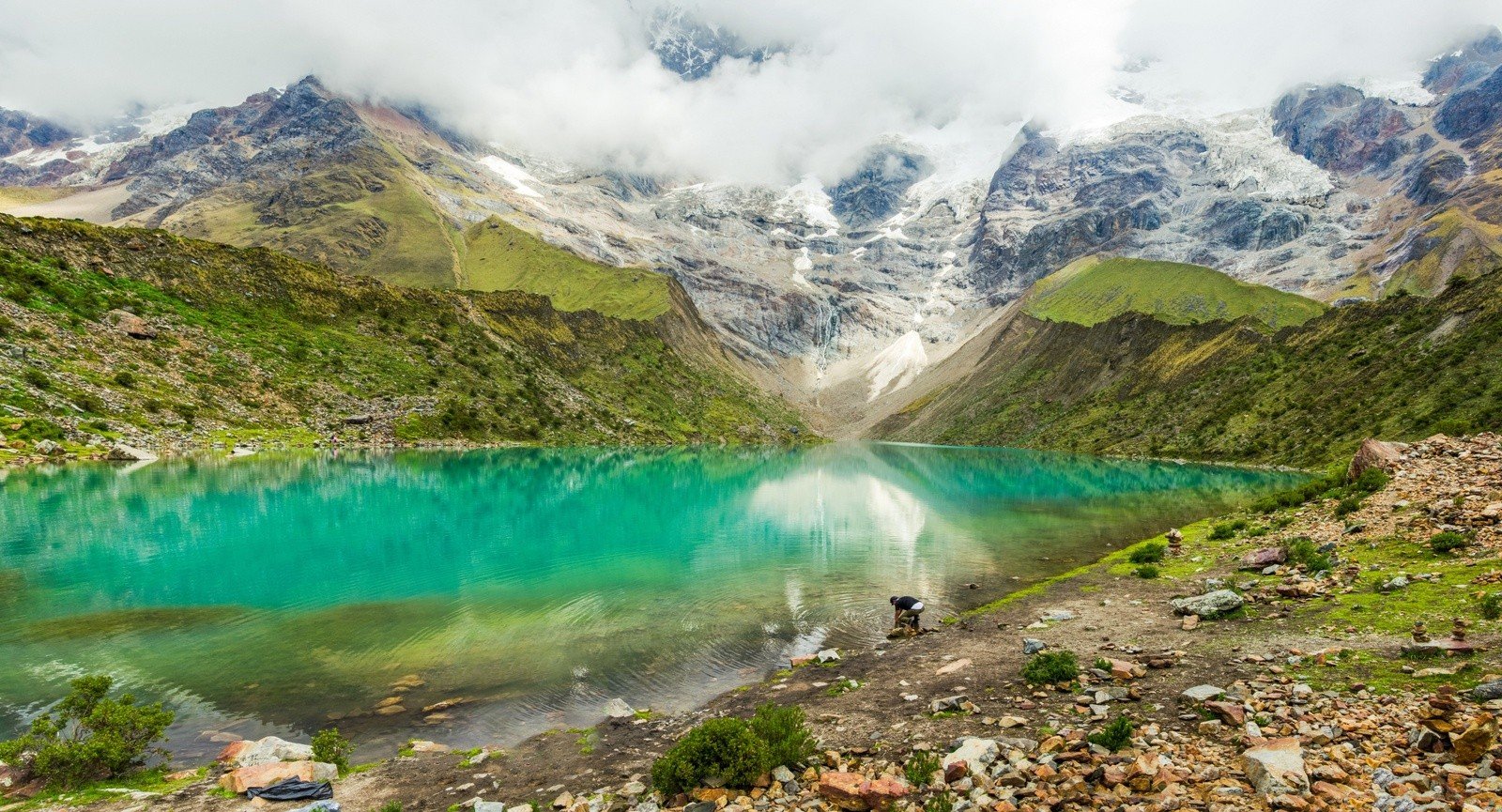 The trek to Machu Picchu, but more interesting! If this guide didn't have the word "alternative" in the title, then we would probably have started talking about the Inca Trail here. Nah. Even if the Inca Trail is about as South American as a llama in a chullo hat eating an empanada… it's just a bit mainstream. Especially when you can hike to Machu Picchu via a more adventurous route.
The Salkantay Trek is a 72km trek that typically takes five days to complete. It starts at Soraypampa and is a great alternative trek in the mountains of Peru. In fact it's so great that National Geographic voted it one of the best 25 treks in the world.
7. Caminho da Fé – Brazil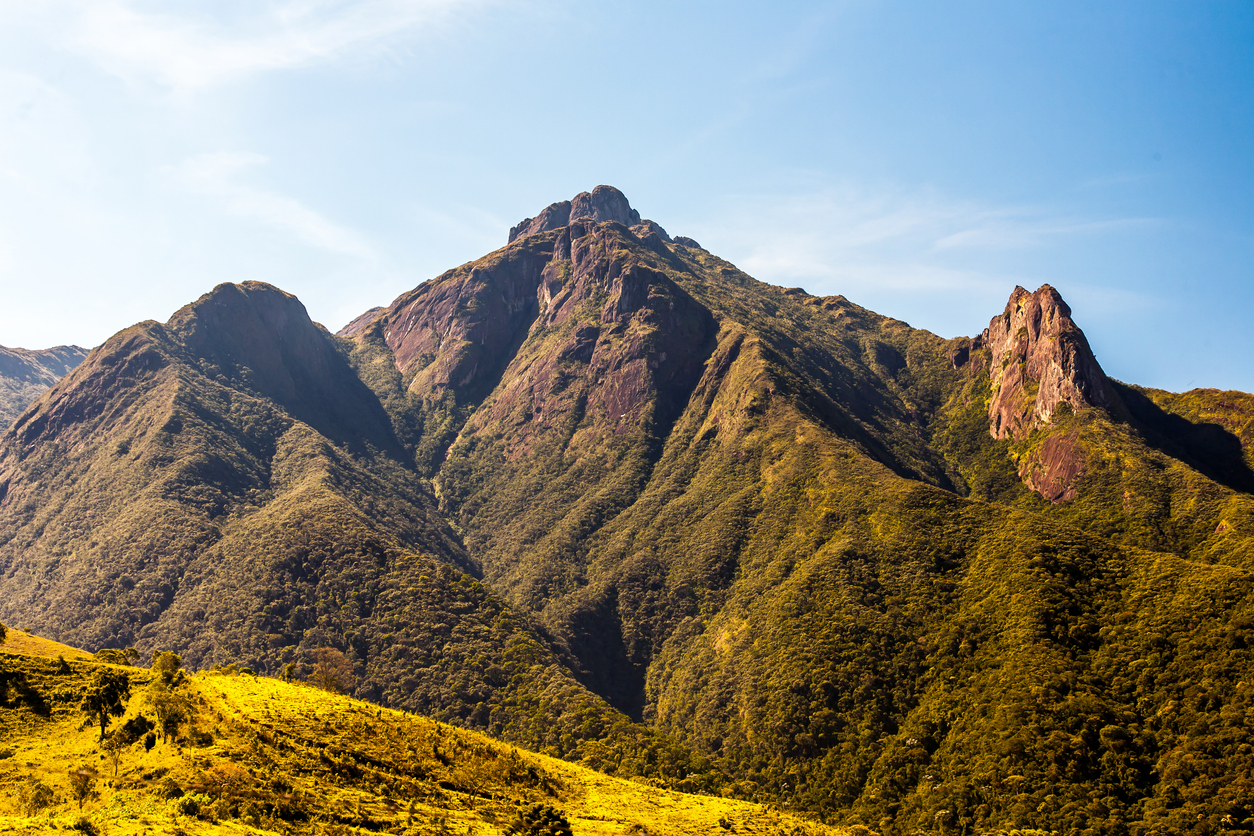 The Caminho da Fé trek name looks curiously familiar. It should remind you of the Camino de Santiago de Compostela in Spain. If it does, good! The trek was created in Brazil thanks to inspiration from that famous Spanish pilgrims' route. You can think of the Caminho da Fé as its long lost cousin.
This South American trek is a 500 kilometre "Walk of Faith" to the Basilica of the National Shrine of Our Lady of Aparecida in São Paulo, Brazil. The route was designed to create safe passage for pilgrims to the shrine.  More than half of the trail runs through Brazil's Mantiqueira Mountains.
8. Lost City Trek – Colombia
Fancy yourself as Lara Croft or Indiana Jones? Then you've got to get out of the library (or in this case off the internet) and out into the field. Perhaps finding the Lost City in Colombia could be your next adventure. The Lost City is an ancient archaeological site thought to have been built around 700 AD. That's 650 years older than Machu Picchu. It lies deep in the Sierra Nevada de Santa Marta jungle and can only be reached on foot by native guides who know where to find it.
This South American trek takes 7 days to complete and reaches the altitude of 4750m. Plus you get to hike through a jungle to an ancient city… not quite El Dorado, but not far off!
9. Serra dos Órgãos – Brazil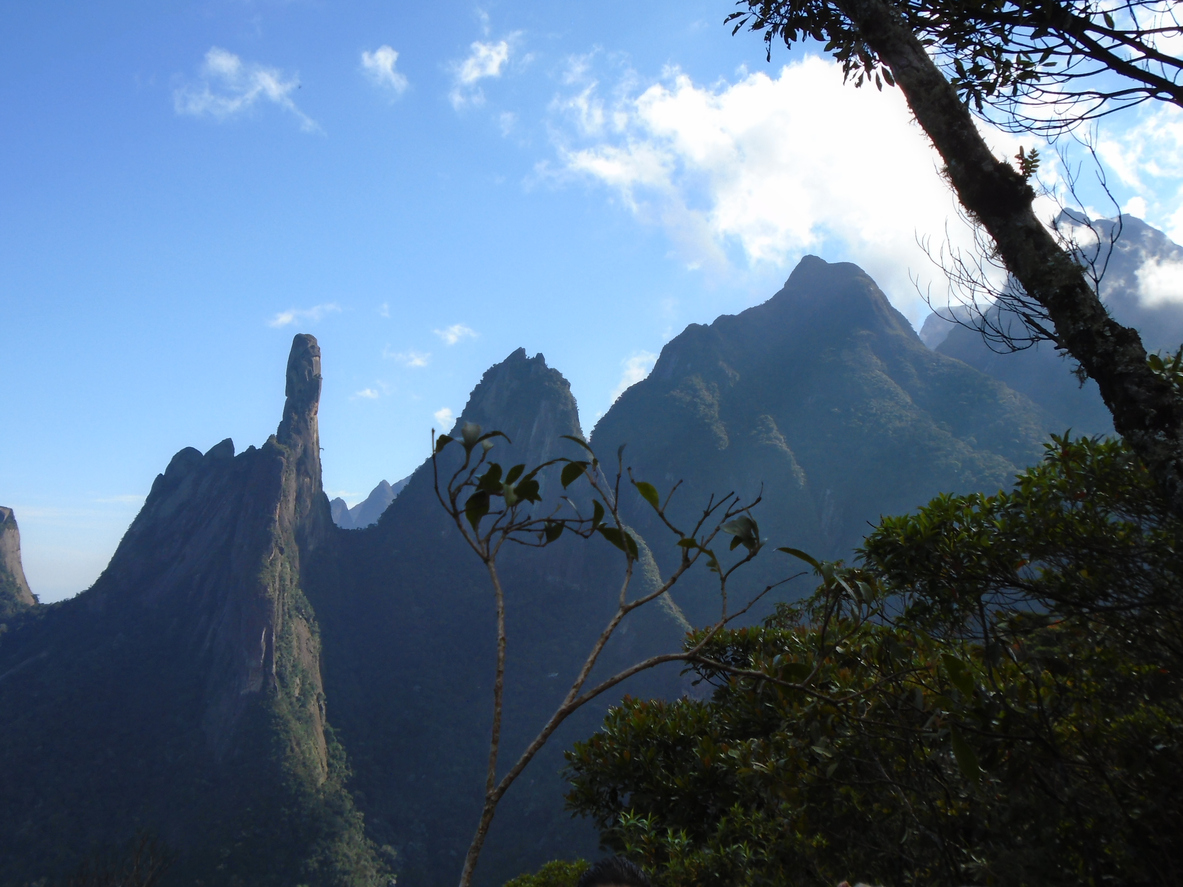 The Serra dos Órgãos is a mountain range in Brazil, between Petrópolis and Teresópolis. Within it is the aptly named Serra dos Órgãos National Park. The peaks are distinctively pointy and can be seen from Rio de Janeiro on a clear day. The 'Dedo De Deus' or 'Finger or God' is one unbelievable column of rock reaching – or perhaps we should say pointing – into the sky. It looks like it really should just topple over.
Although there is no long distance trekking trail in the Serra dos Órgãos, there are huge trekking opportunities. You could definitely make up your own out of the available trails. But be aware you need a ticket to get into the high trails of the National Park – numbers are restricted.
10. Fitz Roy Trek – Argentina (Patagonia)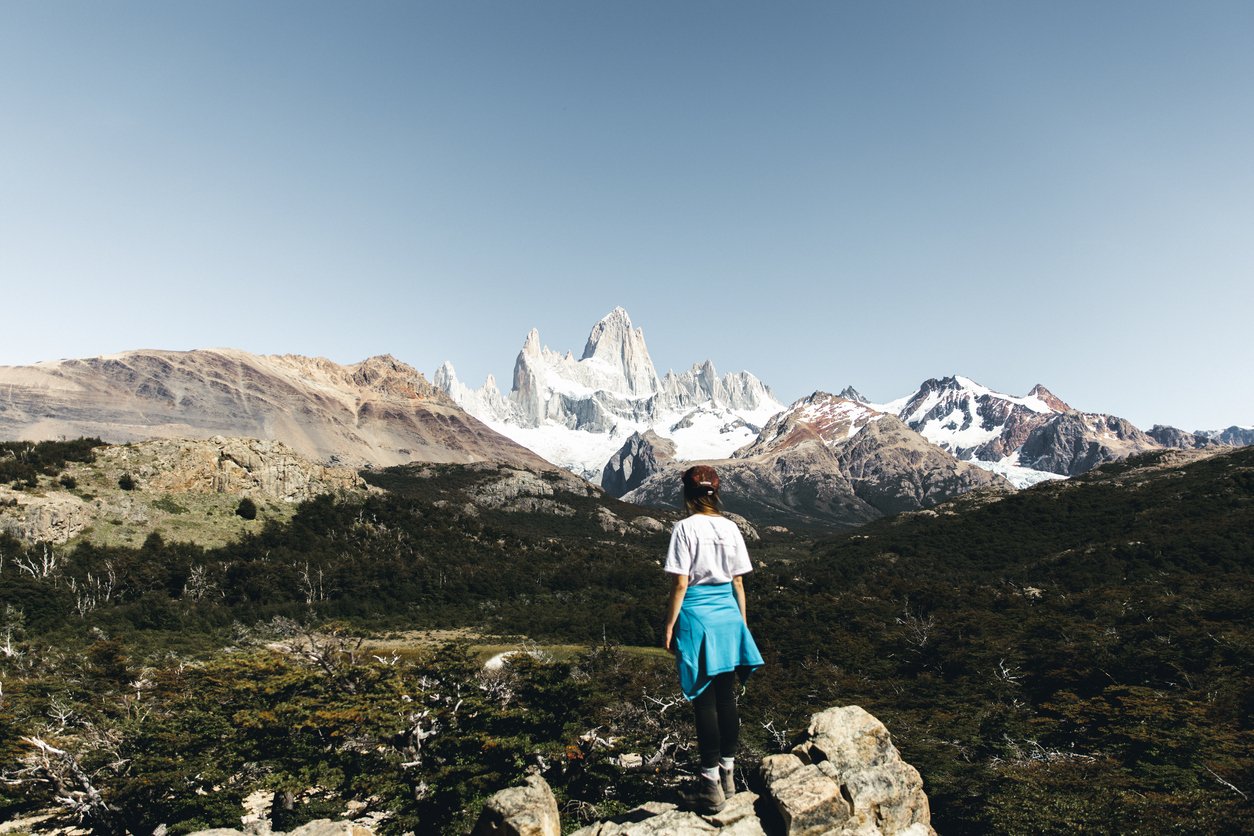 Yep, we're back in Patagonia again. Anyone would think that the mountains there are awesome or something… There are a few we haven't mentioned yet: including Mount Fitz Roy. At 3,405m and with some pretty sheer spikey peaks, don't expect to be trekking up it. But the hiking routes in the area make the most of Mount Fitz Roy as a backdrop.
One South America trek worth doing is the route from El Pilar to Laguna de los Tres below Mount Fitz Roy. Nearby Cerro Madsen (1806m) is worth popping up whilst you're there. The glacial lake of Laguna Torre is also worth a visit on foot – you might see icebergs floating in the water.
11. Cordillera Real – Bolivia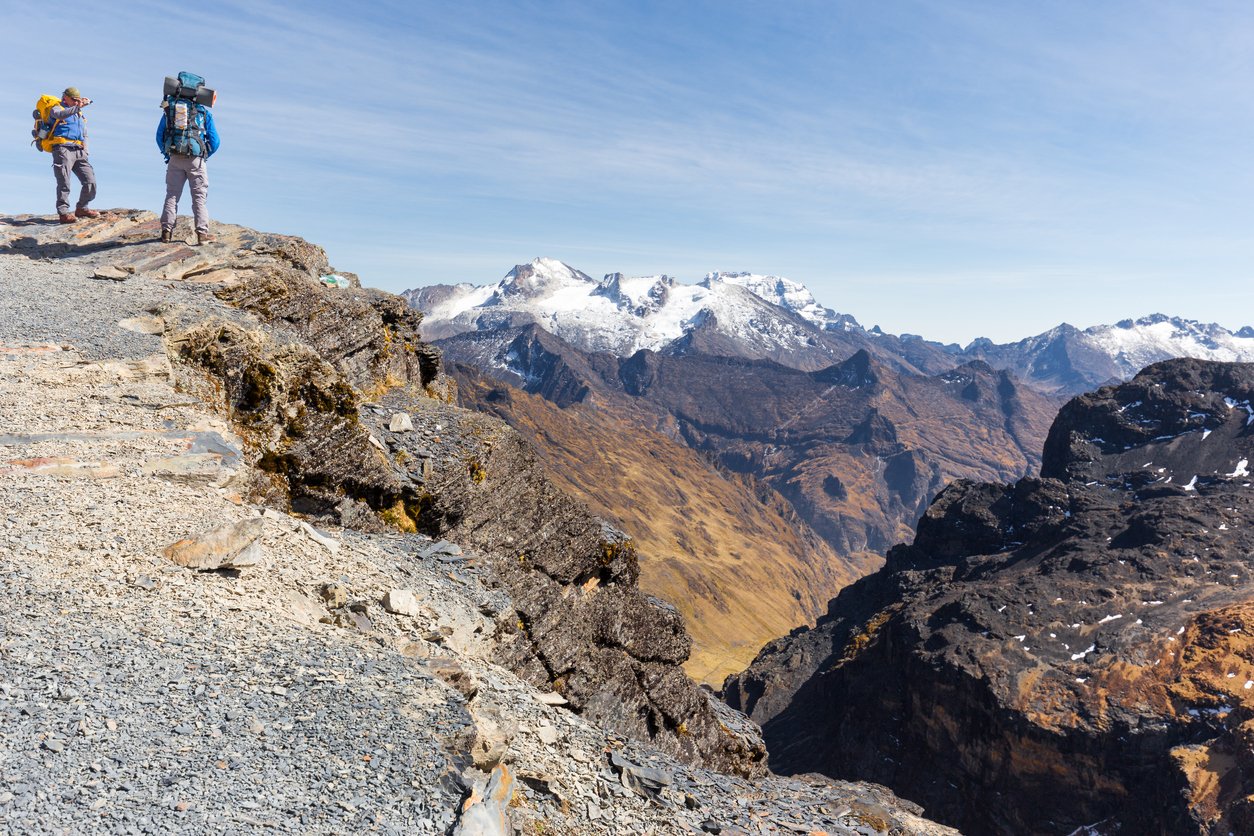 Alternative strikes again! We could have told you about the El Choro trek, the most popular trek in Bolivia… but that would be mainstream. Instead, let's talk about the 106 kilometres, seven day Illampu Circuit that basically no one does. The circuit starts and finished in Sorata, doing a great big loop around Illampu – a 6368m peak. By the end of the trek, you'll be able to tell the mountain which is its best side.
Even though you don't reach 6000m, this is still a high altitude trek. There are at least four cols (mountain passes) that hit 4000m+ above sea level. Definitely worth getting acclimatised beforehand! You'll also need a big backpack for carrying a tent and provisions. This is really out in the wilderness of Bolivia.
Need to scratch a trekking itch on a continent with towering mountain peaks, glacial lakes and jungles? Look no further than our trekking and hiking holidays in South America.