Going abroad for a kayaking adventure is just a pipe dream for most people. After all, you'd think it'd be a whole lot of work to organise a kayak trip out on the water in another country, right? Actually, wrong! It's super simple. And if the answer to that question had been 'right', we probably wouldn't have written this article. There are definitely lots of kayaking holidays for beginner paddlers out there. You just have to find them.
Your first kayaking adventure truly is a bucket list moment. As friends back home scroll Insta posts and dream of adventure, you? Well… you'll be too busy enjoying the freedom of the water and the silence of nature to even remember social media exists. It doesn't get much more immersive than being out there on the water.
So, with that in mind, here are 10 awesome kayaking trips perfect for beginners...
1. Kayak the Famous Fjords of Norway
We all know the Norwegian fjords. We've all seen the photos of the Norwegian fjords. They're ridiculous. They look like something that should've been written by JRR Tolkien. But they weren't. There's no orcs. No Uruk Hai. No moody hobbit having a go at their kind, loyal, patient hobbit friend for no real reason. The fjords are real, and just as stunning as you think.
This is top of our kayaking trips for beginners list: an epic weekend of paddling through the legendary Nærøyfjord, a UNESCO World Heritage Site, and comes complete with a night camping and sparking up the BBQ by the side of the fjord. You barely need any kayaking experience, either. Does it get more bucket list than that? Take a look at our Norway fjords map for a bit of perspective, or read our guide to the Norway fjords here.
Don't Miss: The Nærøyfjord is 17km long and the narrowest point is only 250m wide. To be perfectly honest, it'd be very hard for you to miss anything on this trip, though, given you'll literally be in the middle of it all.
Fun Fact: The Nærøyfjord was used as inspiration for the city of Arendelle in Frozen. We imagine there will be one person on your trip that just won't let this go.
2. Sea Kayaking in Stunning Sardinia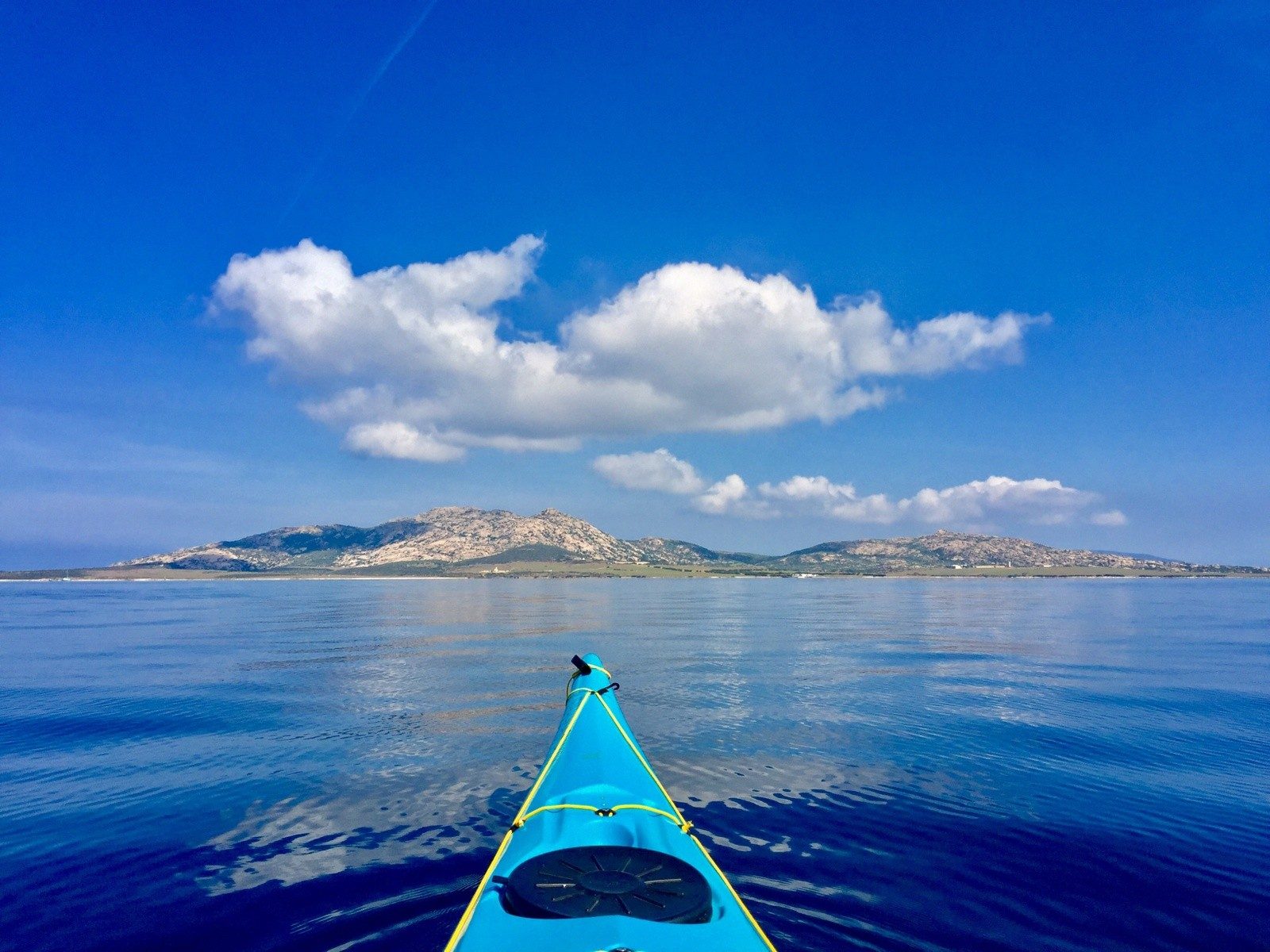 Paddle along sea cliffs under the Italian sun, passing remote, unoccupied Italian beaches, swimming in crystal-clear, beautiful blue Italian waters and spending your evenings eating mouth-watering Italian food and drinking Italian wine hard-earned through your paddling.
This is the perfect trip for anyone who loves to mix their adventure with a large pinch of relaxation and indulgent food and drink. Oh, and did we mention it's in Italy?
Don't Miss: Neptune's Grotto! Not a sea-based replacement for Santa's Grotto, but a stalactite cave near the town of Alghero on the island of Sardinia. It was discovered by local fisherman in the 18th century and is truly a place of natural beauty.
Fun Fact: Sardinia is one of only five "Blue Zones" in the world identified as having residents who often reach age 90 or older. Basically, people in Sardinia live longer than anywhere else in the world. And we're sure it won't be hard for you to see exactly why.
3. A Unique Nordic Adventure in Estonia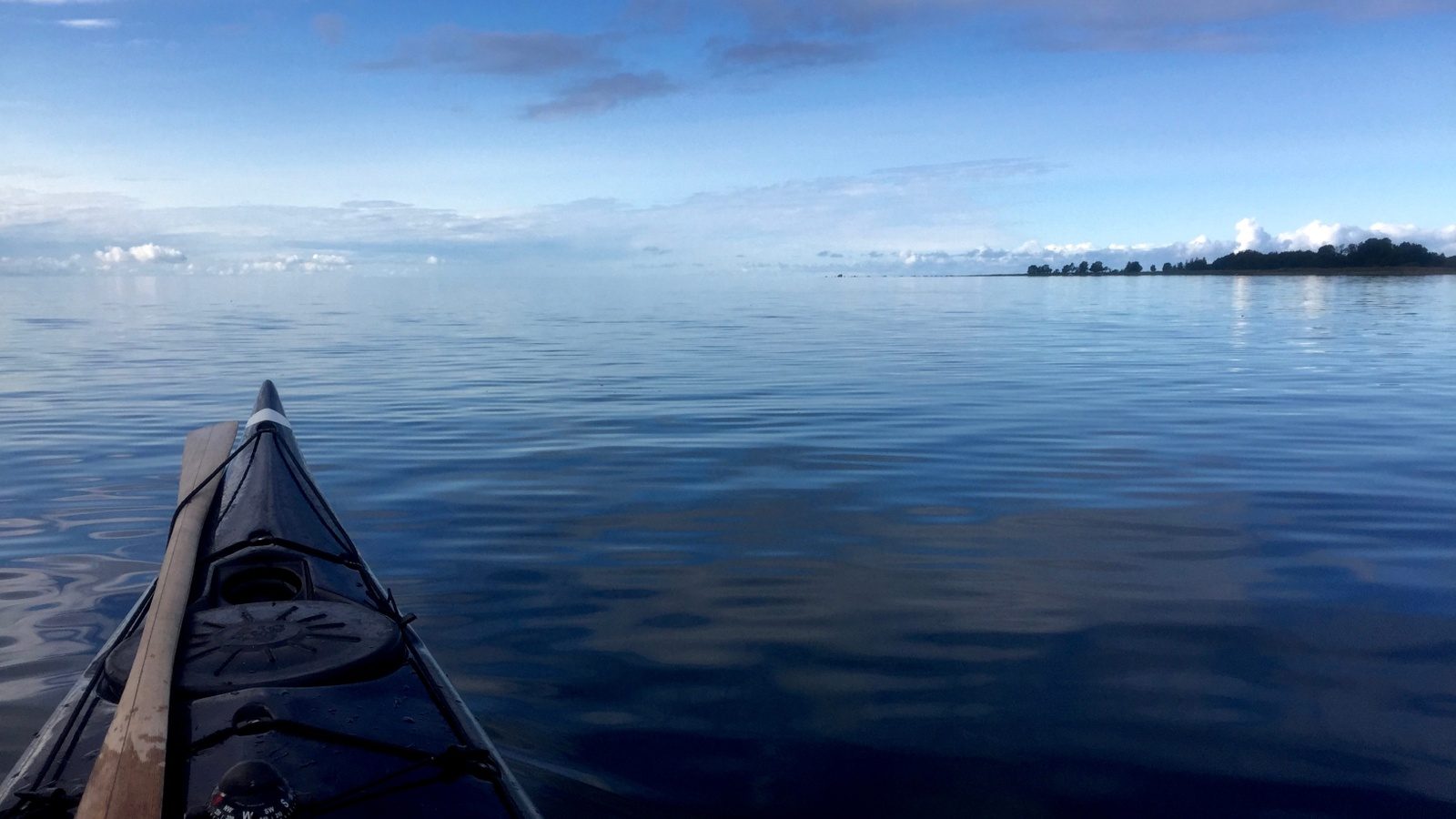 A weekend of kayaking in the Nordic sea is probably something you've even considered before. Which is exactly why you should now. The kayaking trips you've never thought of before are always the best, right?
Circumnavigating the historic twin islands of Pakri, this is a trip with diversity hard to match. Paddle past limestone cliffs, enjoy a teepee sauna by the sea – yes, you read that right, a teepee sauna by the sea. Say it with us: teepee-sauna-by-the-sea – and finish off in the stunning capital of Tallinn.
Don't Miss: Paddle out to a shipwreck between the Pakri islands. It was sunk to serve as a target for military aircraft and has been shot and bombed for generations.
Fun Fact: When you get to Tallin, ask about the labyrinth of 17th-century tunnels under the city. They served as bomb shelters during WWII but were not widely known about by visitors until 380 of the passageways were opened to the public in 2010.
4. Kayak and Wild Camp in Croatia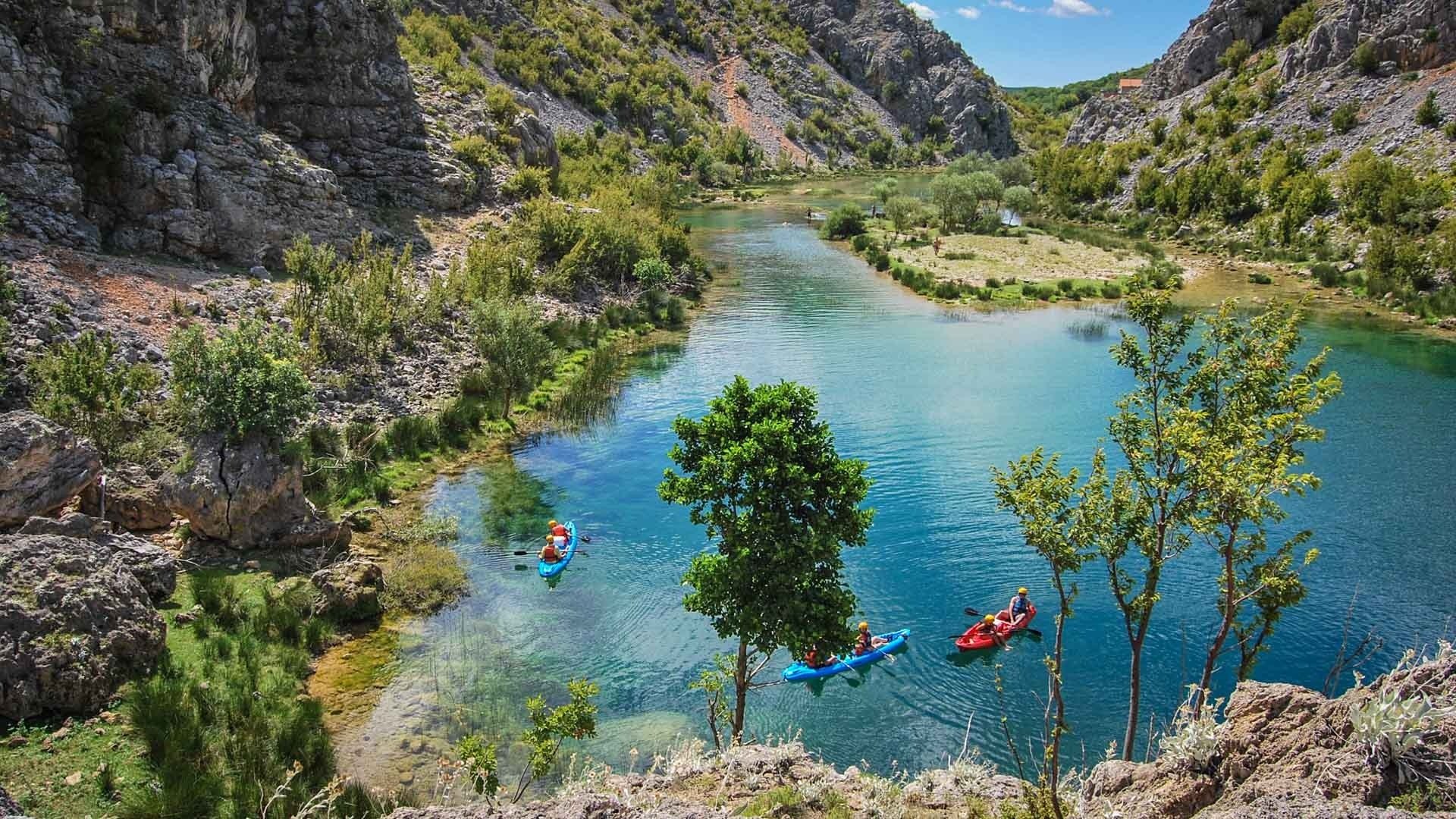 Immerse yourself in the spectacular beauty of the Zrmanja River on this epic long weekend in Croatia. Kayak turquoise waters through rugged canyons, stopping to play in waterfalls and pools on the way. At night you'll camp next to the river and relax around a campfire. All that famous Croatian beauty, without those infamous Croatian tourist crowds, seen from the middle of the water. Oh yes. Oh yes indeed.
Don't Miss: The waterfalls of the Zrmanja! They're truly beautiful. It'd be hard for you to miss them all, though. You'll be wild camping pretty near one during the trip.
Fun Fact: This trip takes place on the water of Dalmatia, which is also where the Dalmatian dog was… well, not invented, but certainly named, at least. Woof!
5. Canoe Coast to Coast Across Scotland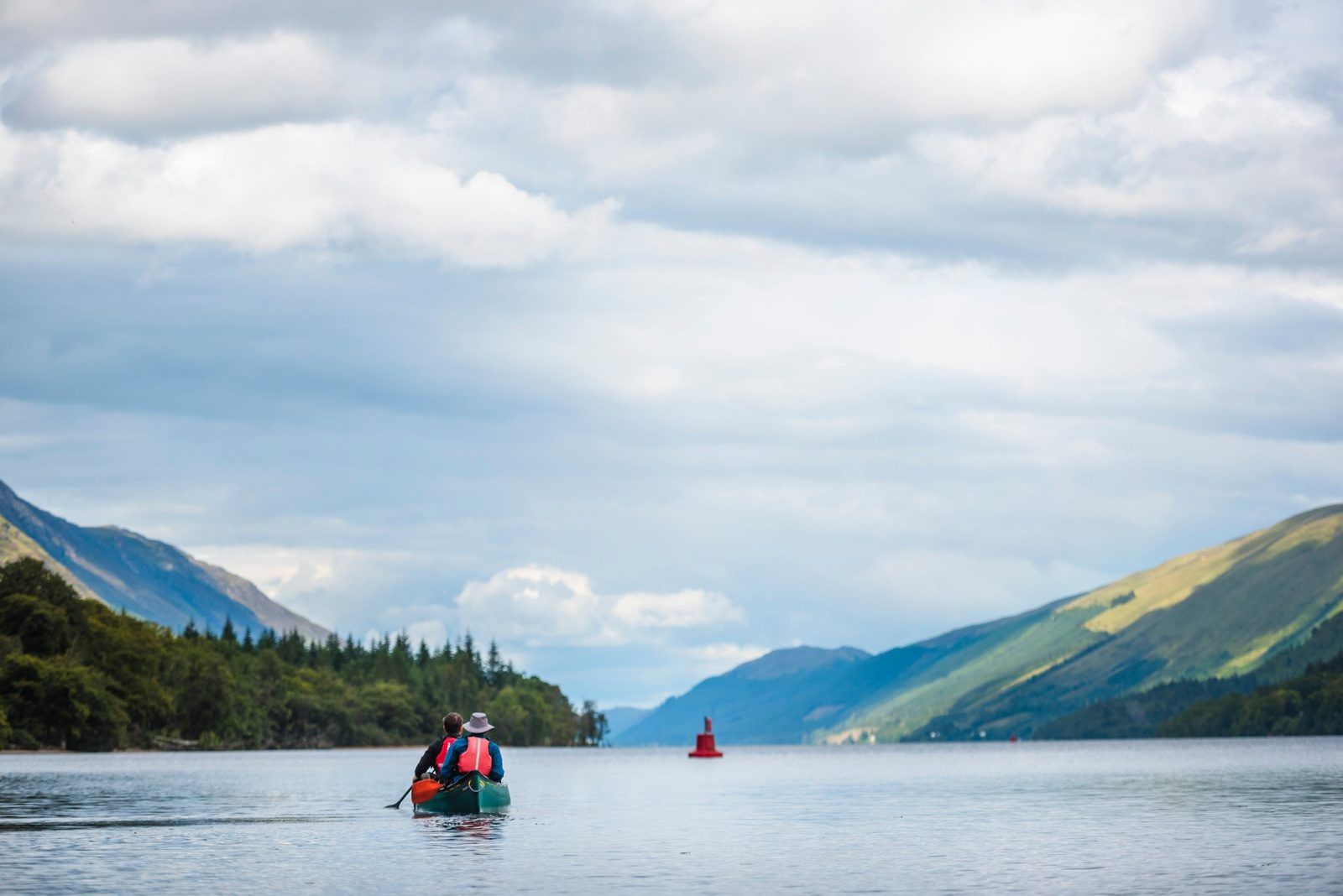 If you want to stay closer to home but not sacrifice any of the scenery, this is the trip for you. Paddling 100km of the Caledonian Canal is no simple task, and while you don't particularly need any previous experience, you will need to be fit for this five-day canoeing adventure. Okay so canoeing isn't quite kayaking - but it's essentially like kayaking Scotland for beginners.
Your reward will be the sweeping hills of the Highlands that have made oh-so-many Lonely Planet staff writers froth over the years, and you'll paddle through the likes of Loch Ness and Loch Lochy as well – the former of course known for its monster, and the latter for sounding like it was named by a three-year-old child. Both are equally beautiful.
Don't Miss: After a full day on Loch Ness, look out for Urquhart Castle, a stunning 13th-century structure built on the site of an early medieval fortification which was once one of Scotland's largest castles.
Fun Fact: The most famous photograph of Nessie, "the Surgeon's photograph", was outed as a hoax in 1975, after it was revealed that it was in fact taken with a toy submarine from Woolworths and a fake head and neck. This submarine sunk after the photograph, and so remains in the loch to this day, where Nessie presumably shouts at it for being an imposter.
6. Culinary Kayaking in Sweden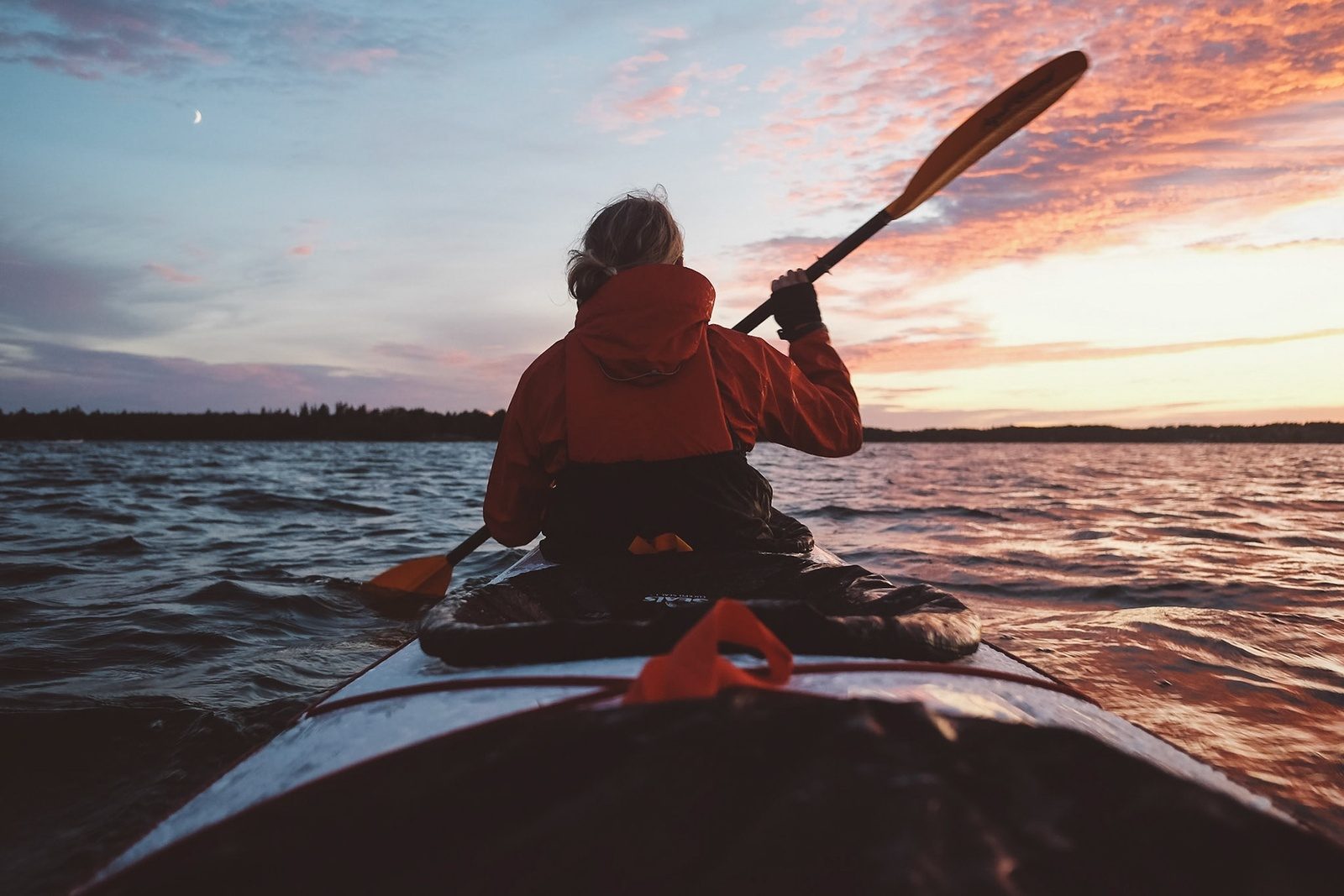 What do you think of when you think of Sweden? Beautiful people, meatballs and Ikea? Well, while all of those things are great, what's even greater are the archipelagos of the country.
Paddle the Saint Anna Archipelago and you'll be greeted with a kayaking journey that'll see your efforts rewarded through local fish, lamb from one island, local boar from another and beautiful fruit and vegetables. A fantastic amalgamation of kayaking and culinary delights.
Don't Miss: The tips and cooking hints from your group chef. The wild cooking techniques and foraging tips you can pick up from the experts are unforgettable.
Fun Fact: The Saint Anna Archipelago is a maze of 6000 islands, islets and reefs, which, we think you'll agree, is a lot of islands. Now imagine kayaking through them all. Phwoar.
7. Kayak and Camp on the Greek Coast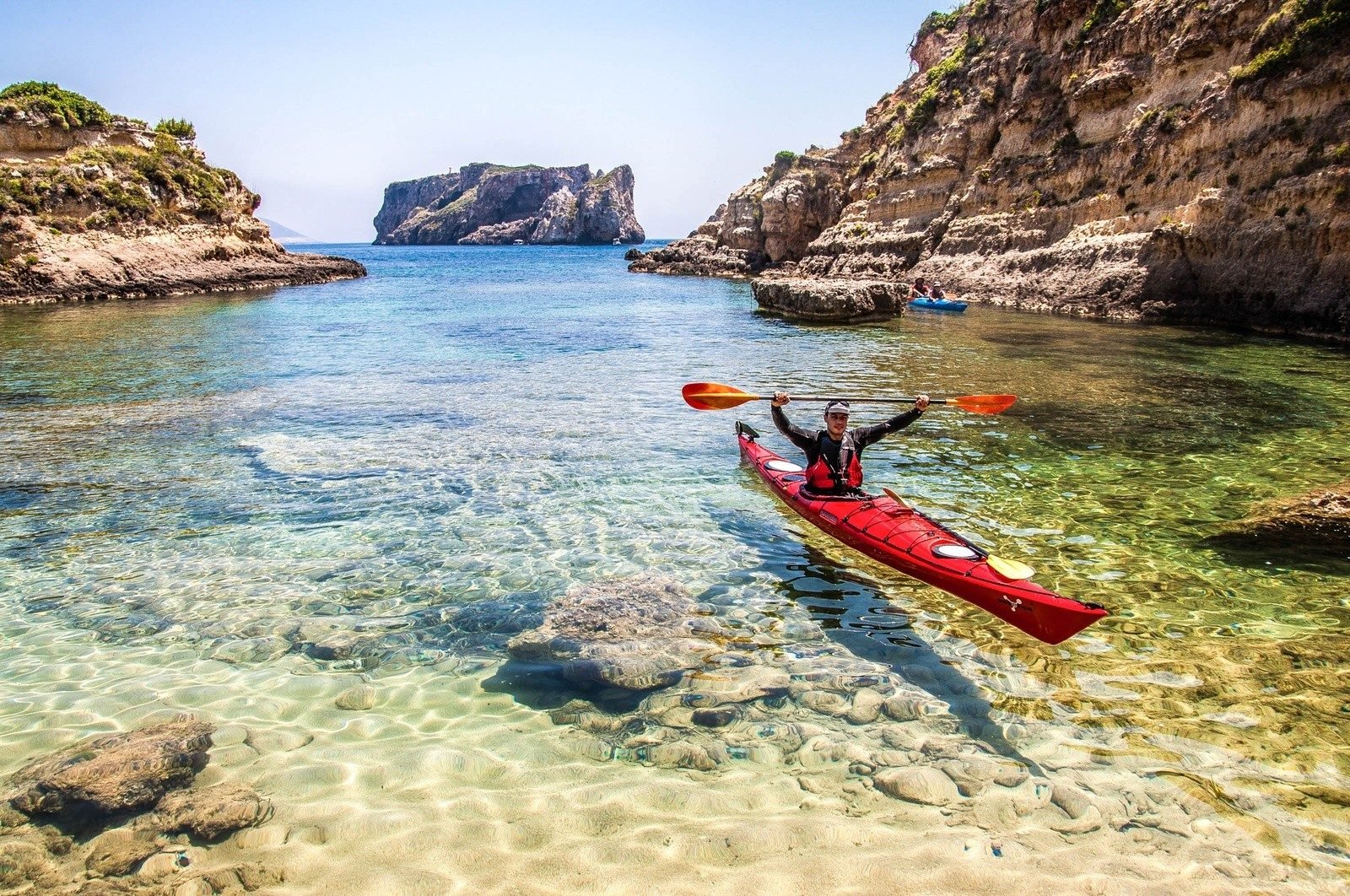 Famous Greek philosopher Plato once said,"the unexamined life is not worth living to a human."
We like to think that he said this while paddling a kayak through the Peloponnese region of Greece, along beautiful coastline, past medieval castles (even though Plato lived about a thousand years before the medieval age…), while wearing a backwards cap and throwing up a peace sign to his fellow Greek philosophers. Maybe he even threw in a dab for good measure.
If that did happen – and let's be honest, none of you can prove it didn't – you can follow in his paddle strokes on this trip, starting at Voidokilia, one of the nicest beaches in Greece, and finishing up in Pilos.
Don't Miss: Navarino Castle is a 14th-century fortress near Pylos and has an amazing history as well as beautiful views over the bay below.
Fun Fact: The Gulf of Corinth, where you'll be kayaking, features in a whole host of Greek myths. According to Hellenic myth, the city of Corinth was founded by Corinthos, a descendant of Heliod, god of the Sun.
8. Kayak and Wild Camp the Suffolk Coast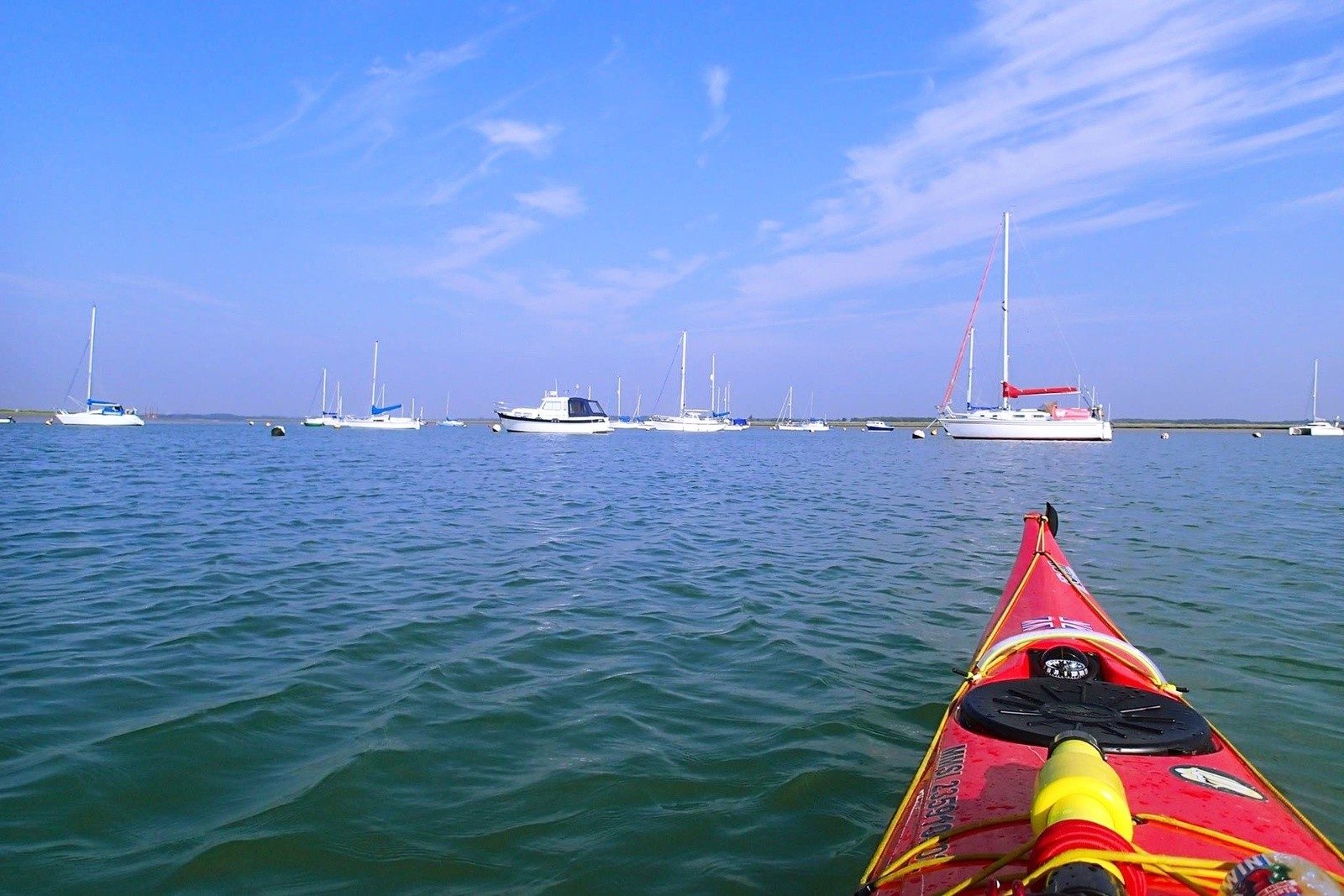 You're looking for an adventure. But you have a full-time job. And your boss is a bit of a bell-end. He says things like "reaching out" and "but does it scale?" at every meeting, even though we all know those words mean nothing, and he never gives you time off work without about six months notice.
Lucky you don't need any time off work for a trip to the Suffolk Coast. Head over on Saturday morning, wild camp overnight on a secluded beach after a day on the water, and enjoy guided sea kayaking with breakfast and dinner prepared in camp. Not bad, eh? Also, get a new job. Your boss is awful and you deserve more. We love you, and you should love you too.
Don't Miss: Sundowners on top of a Martello tower – a small defensive fort build in the 19th century.
Fun Fact: You'll visit the mouth of the River Ore, which leads to Aldeburgh and has stunning views north. You can even see the lighthouse on Orford Ness, a famous ex-nuclear test site.
9. Paddle Menorca's Southern Coast Line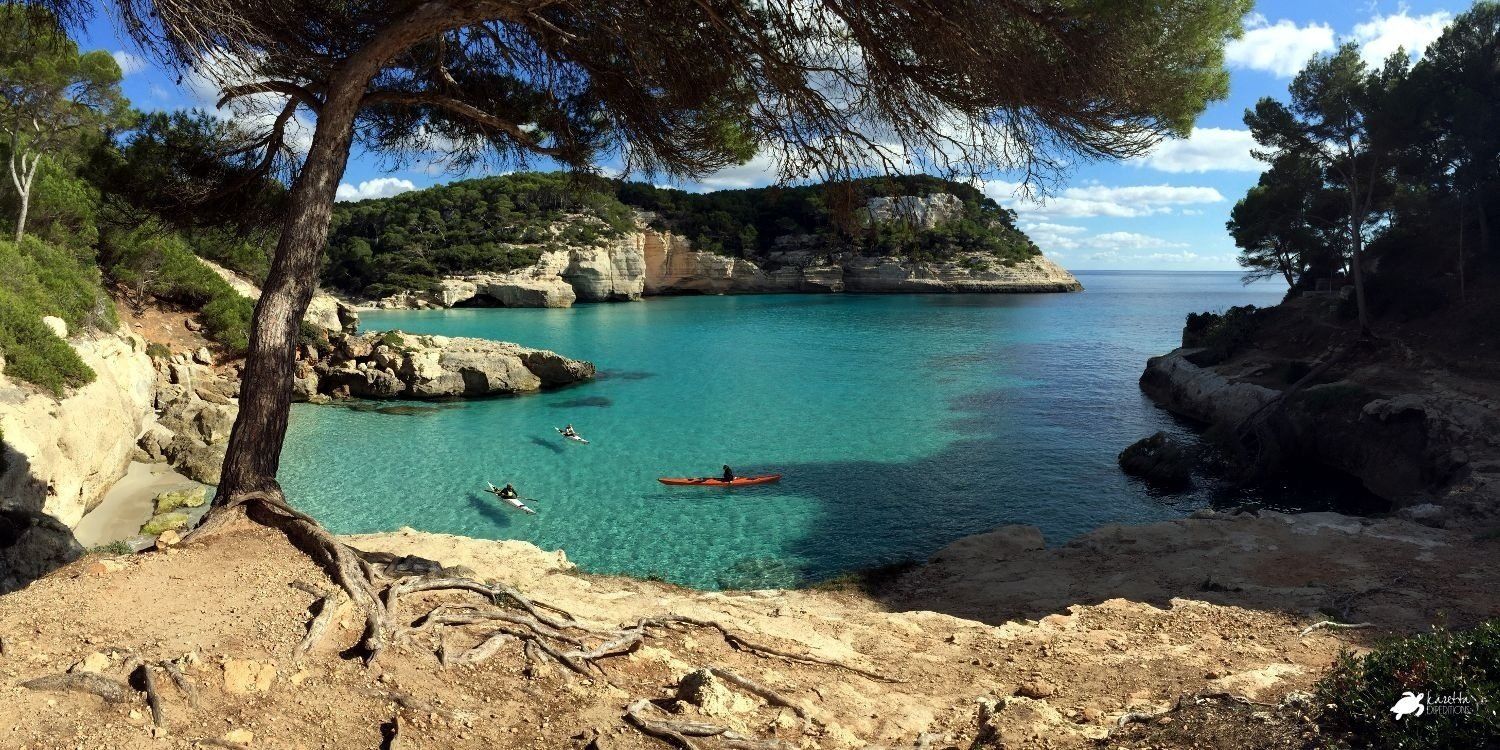 Menorca has done that full circle thing where you go from over-crowded tourist spot to a place actual adventurers don't really want to go because there's too many people. Then more secret spots are found by locals and more dedicated adventurers, and then it's largely agreed that yes, it in fact its heaven, and it's time to go back with a kayak, a paddle, and a local guide.
Here you'll paddle along stunning turquoise coasts, but also discover white-rock caves and wild camp on secret beaches far away from the maddening crowd. This is a slightly longer kayaking trip at seven days though, so while kayaking experience isn't essential, this is going to be a challenge you'll need to be prepared for!
Don't Miss: Son Saura, the biggest beach in the south west of Menorca and a great place for a swim.
Fun Fact: Menorca is where mayonnaise originated. There you go. There's your Menorca fact. Mayonnaise. Mayonnaise sauce originated here. Didn't expect that, did you? Mayo.
10. Kayak and Wild Camp the Gulf of Finland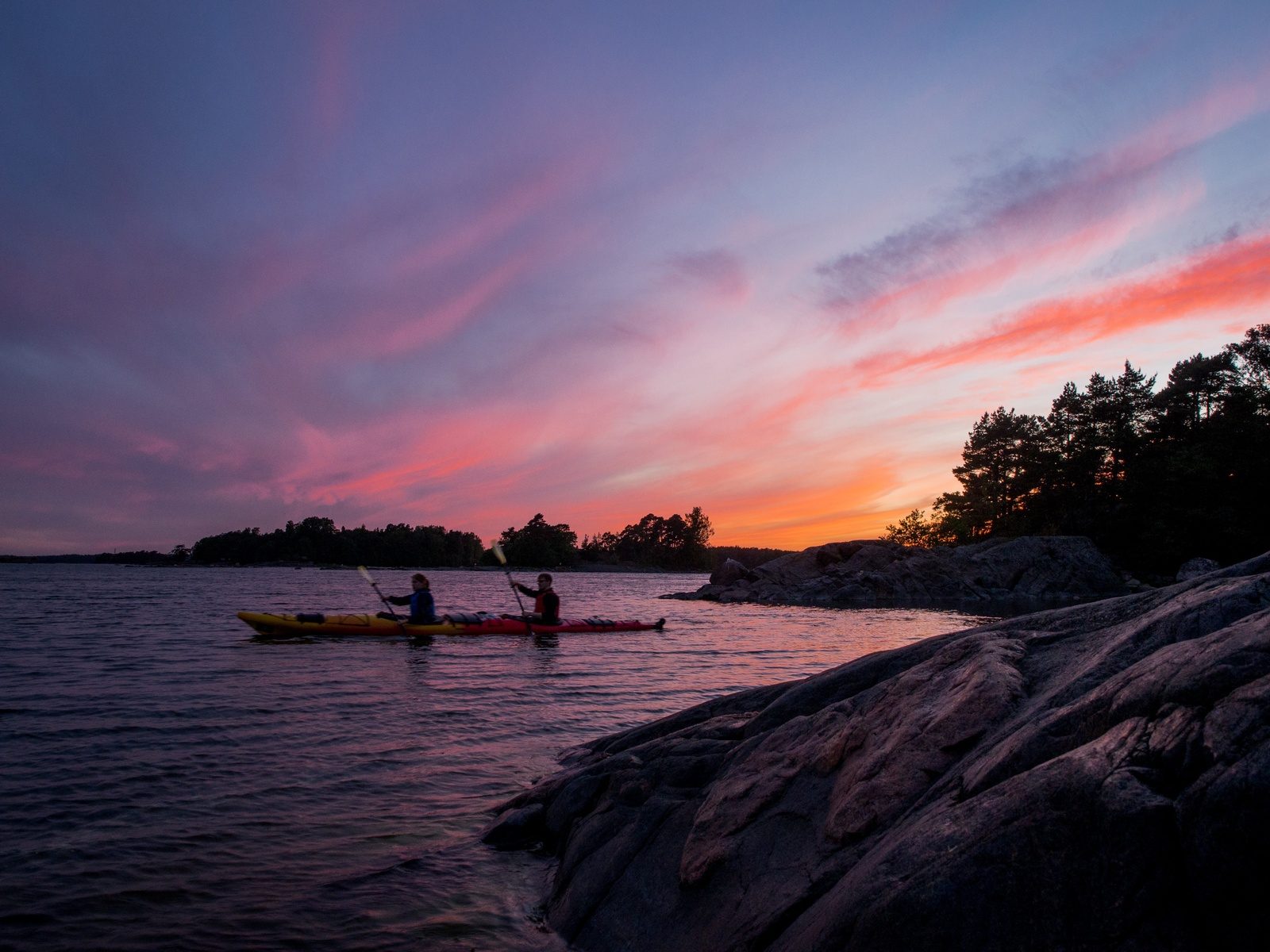 Two days of sea kayaking in Finland. Have you ever been to Finland? If you have, we're sure you know exactly how good this sounds. If not, the trip of a lifetime awaits. Finland is an outdoor paradise. The forests. The oceans. The foraging, camping and beautiful sunsets.
Paddling the islands of an archipelago in the Gulf of Finland, in a remote corner of the Baltic Sea, but less than half-an-hour from Helsinki-Vantaa airport, is a tranquil, beautiful retreat. It's convenient, and it's incredibly unique.
Don't Miss: Look out for the edges of the islands you're paddling up to. Weird thing to say, we know. But you'll notice they're all easy to land on, the rocky shore polished off. This is because they were flattened during the ice age.
Fun Fact: Many ancient sites on the Gulf of Finland have been dated back as far as nine thousand years. Humans moved in here right after the Ice Age, and the remains of about 11 Neolithic settlements have been found here since 1905.
If these don't float your boat (sorry), then explore our other amazing kayaking holidays and other hand-crafted adventures.