Long-distance cycle routes in the UK have become hugely popular in recent years. A large part of that is because long-distance cycling has grown enormously in popularity in general. People like riding their bikes more than ever – and they like riding them for a long time, too. Cue multi-day bike rides.
Take the annual London–Edinburgh audax for example. It's a perfect statistical example of just how much interest in long-distance cycling has grown. In 1989, just 29 people signed up to compete in the 1500km epic. In 2017, 1500 people lined up to ride the route.
More recently, an 800 mile off-road cycle route from England to the north coast of Scotland was launched by Cycling UK to much fanfare. It's called The Great North Trail. It's almost entirely off-road and, long story short (we'll get into the details later), it sounds awesome.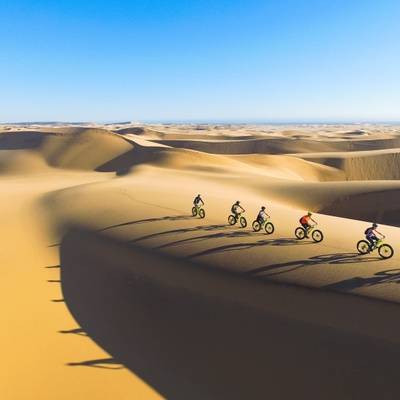 So what are the best long-distance cycle routes in the UK? Well, that completely depends on what kind of riding you're after. Do you want to ride on or off road? Do you want to cycle up and down mountains or past cliffs and ocean views? Or maybe you want all of the above?
Here are just a few suggestions of the best long-distance cycle routes in the UK. Whether that's best long-distance MTB routes in the UK, best long-distance off road cycle routes in the UK or best road cycling routes in the UK. All mileage information is approximate and the routes should, of course, be researched further and extensively before riding. Detailed mapping is required for each and every long-distance ride:
1. North Coast 500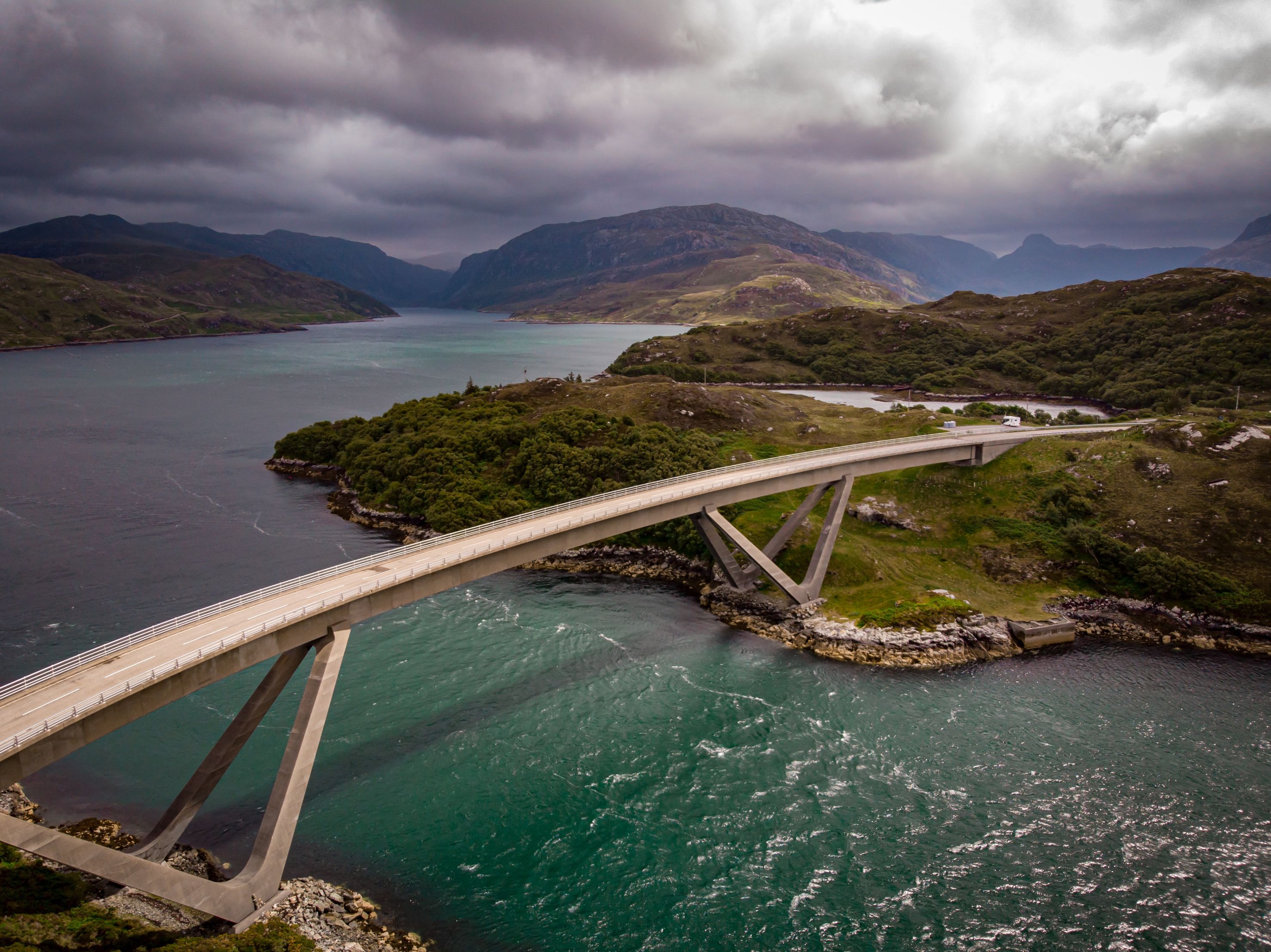 Distance: 500 miles
Route: Inverness circular via Ullapool, Applecross, Torridon, John o' Groats and Dingwall
Days Required: 8 days +
On or Off Road: On road
The North Coast 500 is a route that travels 500 miles around the Scottish Highlands. It starts and ends in Inverness and the views along the way are the kind of thing you see plastered in Visit Scotland adverts, soundtracked by bagpipes and dramatic violins. It's dreamy stuff.
The route can be split up into as many days as you wish. Mark Beaumont – the man who holds the current world speed record for circumnavigating the globe on a bicycle – completed the 500 miles in 38 hours. Former British champion and Edinburgh peddler James McCallum didn't think that was quite quick enough, so he then went and rode it in 31 hours.
Normal humans, more often than not, do not complete the route in one go. As you would probably expect. Most take at least eight days, but often a good few more. What's the rush, after all? Due to the popularity of the North Coast 500, as both one of the best places to cycle in the UK and as a touring route, accommodation can be an issue. So it's worth considering camping on some days if you're planning to give it a go.
Here's a rough seven day route as an example. It's worth noting, though, that this itinerary would require an expert level of fitness and cycling experience. The route can be broken up as much as you see fit, with all distances approximate:
Inverness-Applecross (79 miles)
Applecross to Poolewe (62 miles)
Poolewe to Lochinver (80 miles)
Lochinver-Tongue (81 miles)
Tongue-Dunbeath (70 miles)
Dunbeath-Tain (49 miles)
Tain-Inverness (34 miles)
For detailed itineraries become a member of the North Coast 500 on the official website.
2. The Great North Trail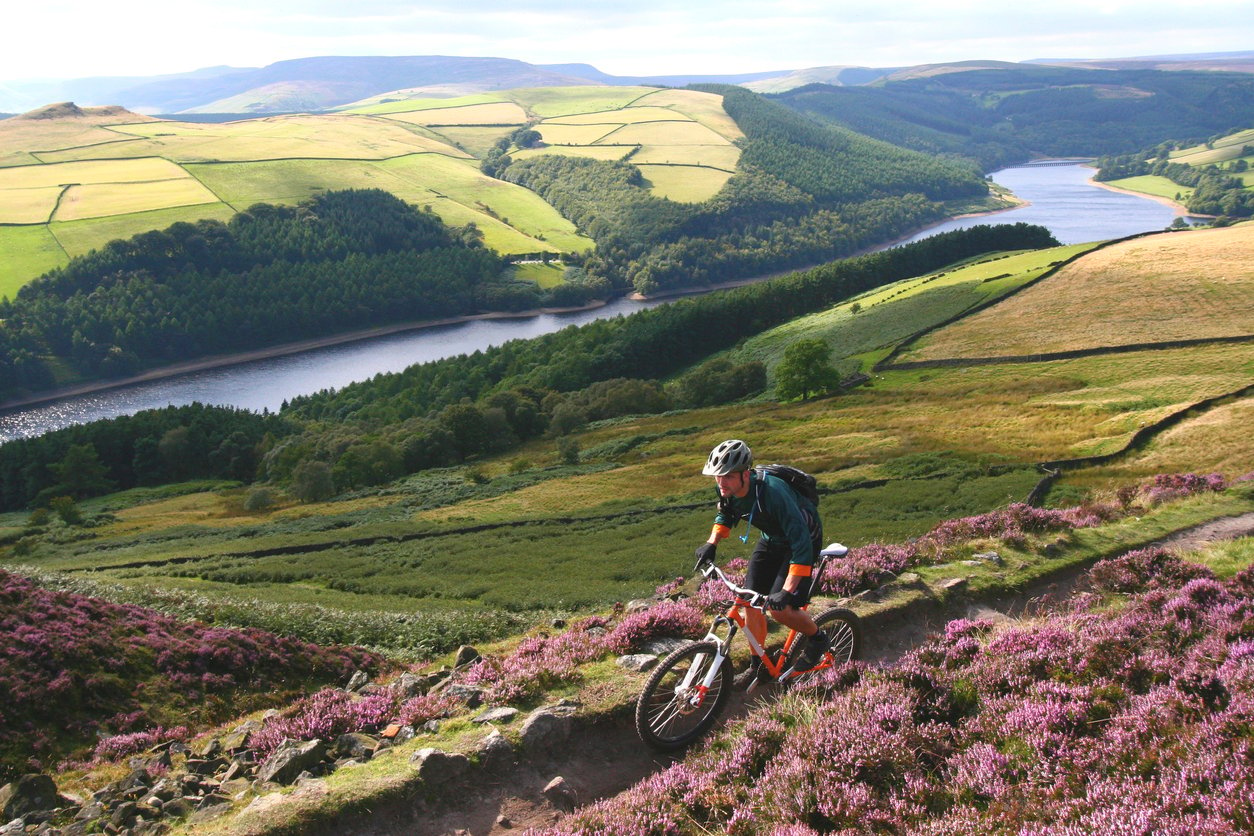 Distance: 800 miles
Route: Peak District to John o'Groats
Days Required: 16-26 days
On or Off Road: Off road
The Great North Trail is the new kid on the block of long-distance cycle routes in the UK. And it's a top contender for our best cycle routes in the UK. The vast majority of the route is made up of pre-existing off-road cycle routes. But they've now been combined to create one absolute beast of a route that takes in Loch Lomond, Trossachs National Park, Loch Ness, the Peak District, Yorkshire Dales and Kielder Forest along the way. That's a whole lot of sightseeing… and a whole load of time in the saddle.
The route comes, according to Cycling UK, due to the demand for more off-road long-distance cycling routes. That means routes away from the kind of traffic you might experience on the likes of the North Coast 500. The route pretty much takes a marker pen down the centre of the United Kingdom and connects it all up. Starting in the Peak District, you eventually end up at the very peak of the UK, at John O'Groats. Or an alternative ending takes you to Cape Wrath.
The trail has been divided up into eight parts. The days range from panoramic hill views and technical riding trails to simple cycle path routes away from traffic – like the Edinburgh-Glasgow section, largely along the Union Canal. Each part of the journey can, of course, be completed individually over a couple of days or a full weekend.
Peak District and South Pennines: Middleton Top to Hebden Bridge (80 miles)
Yorkshire Dales: Hebden Bridge to Appleby-in-Westmorland (106 miles)
North Pennines and Kielder Forest: Appleby-in-Westmorland to Kielder (70 miles)
Scottish Borders: Kielder to Edinburgh (96 miles)
Central Belt: Edinburgh to Glasgow (52 miles)
Grampian Mountains: Glasgow to Fort Augustus (162 miles)
Northern Highlands: Fort Augustus to Oykel Bridge (94 miles)
Sutherland and Caithness: Oykel Bridge to Cape Wrath (83 miles) or Oykel Bridge to John o' Groats (135 miles)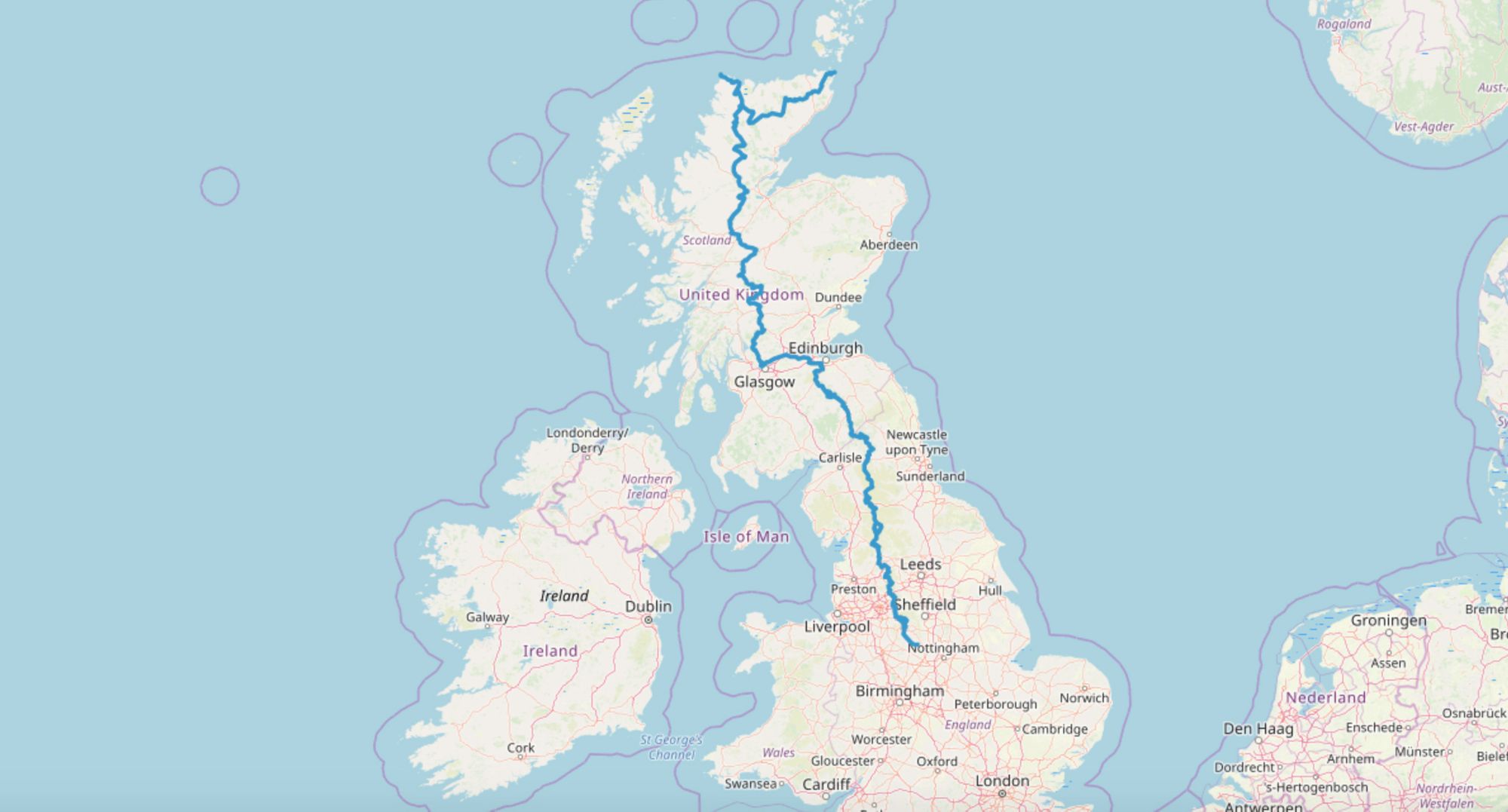 For full maps of each of the sections on The Great North Trail, head to the official website.
3. Sea to Sea Cycle Route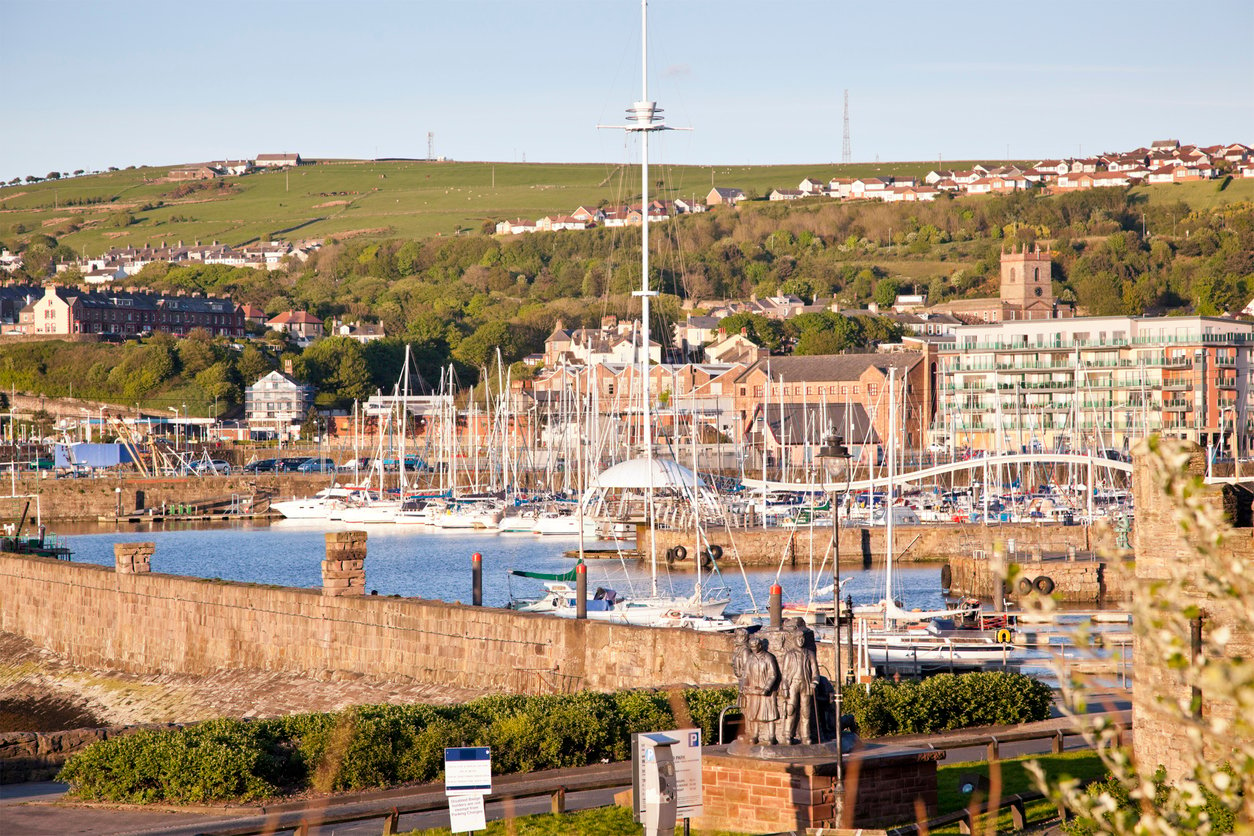 Distance: 137.5 miles
Route: Cumbria to Tyneside
Days Required: 1 day (approx 12 hours cycle) +
On or Off Road: Off road (cycle paths)
The Sea to Sea is the UK's most popular 'challenge cycling route' and so definitely earns a spot in the best UK cycle routes. It's often referred to as the C2C, because the letter 'c', when said out loud, sounds like the word 'sea'. This might seem extremely obvious now that I've written it down like that, and now that you've just read it, but you'd be surprised how many people think C2C actually stands for 'Coast to Coast'. C2C is also the kind of slightly embarrassing text-style abbreviation probably thought up by someone who ends text messages to their kids by saying 'LOL' (thinking that it means 'lots of love'). But anyway. Sea to Sea. Coast to Coast. Either works. So let's get on with the route.
The C2C route goes 137 miles between the Irish Sea and the North Sea. It passes the Lake District, climbs through the Pennines and then descends to the railway paths of County Durham. Starting in Whitehaven or Workington, the route ends in either Sunderland or Tynemouth. Along the way, you'll take in the hills and mountains of the Lakes, Whinlatter Pass, Eden Valley, the highest point of the C2C on Black Hill (at 609m), the North Pennines and even some specially commissioned artwork from Tony Craggs and Sally Matthews.
Tradition dictates that if you are to do the route, you should dip your back wheel in the Irish Sea before starting, and your front wheel in the North Sea when you finish. And we're actually being serious about that. It's a thing people do. Rumour has it that if you don't dip your wheels, you'll be cursed by flat tyres on your next cycle (we did make that up, but why risk it?).
Sustrans boil the route down to five segments, each of which come in around the 25 mile mark. Of course, more than one segment can be done per day. Here's a rough guide:
Whitehaven to Keswick (24 miles)
Keswick to Langwathby (24 miles)
Langwathby to Allenheads (26 miles)
Allenheads to Consett (22 miles)
Consett to Sunderland (23 miles)
For more details on the route head to the official C2C Sea to Sea guide by Sustrans.
4. The West Country Way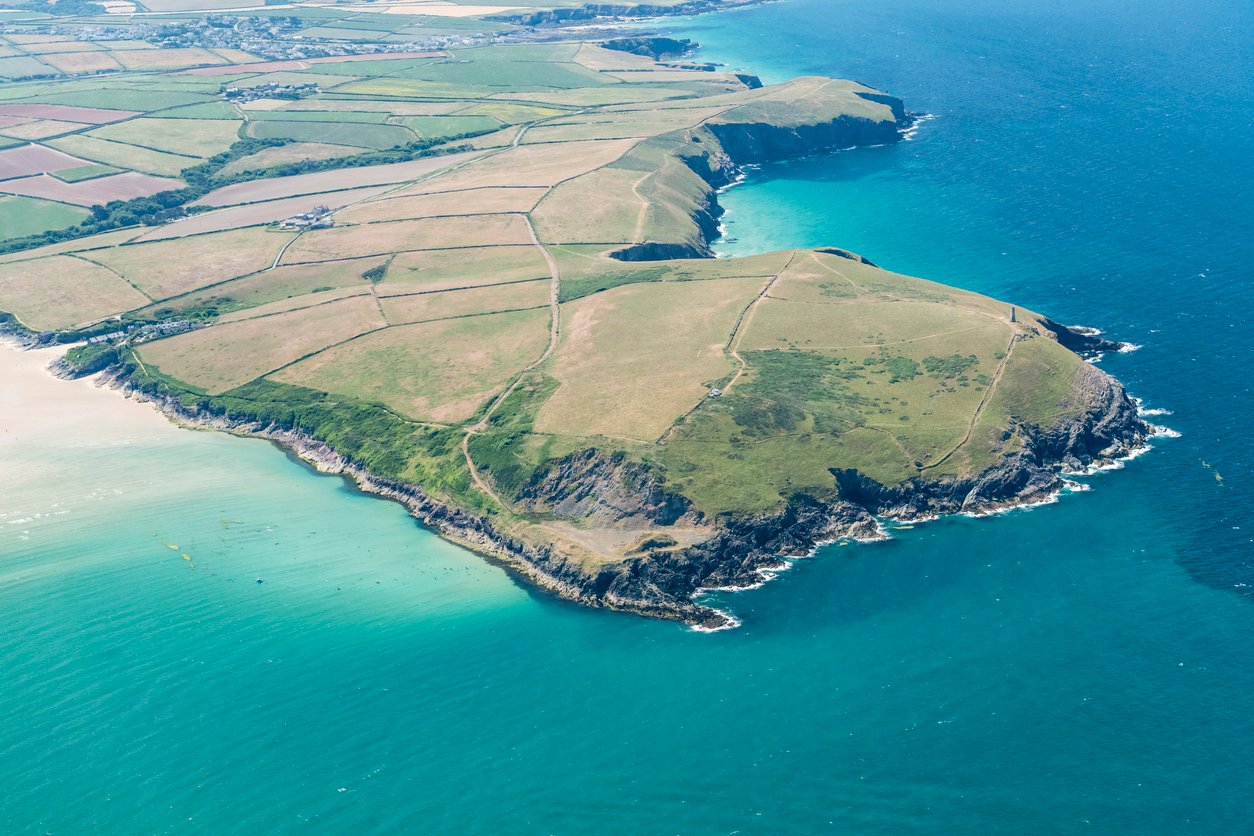 Distance: 250 miles
Route: Bristol to Padstow
Days Required: 5 days +
On or Off Road: On road (but 75 miles traffic free)
The West Country Way is a 250-miler that leaves from Bristol and heads west to the coast. You can do it in either direction. Sustrans suggest starting in Padstow and cycling to Bristol. The upside of doing this is that you're more likely to be cycling with the wind, but the downside is that you're cycling away from the scenery, back to the city. We think it's a little nicer to have the dreamy coastline of Cornwall to aim for throughout the cycle.
If you do start in Bristol, you'll follow a well signposted route to the Mendip Hills and Glastonbury, over to the North Devon coast and into Exmoor National Park. Exmoor is a really beautiful open moorland area in west Somerset and north Devon. Think rolling hills, golden beaches and ocean views. It's very rugged nature and weather permitting you can look out to Lundy Island.
Later you'll come to the Tarka Trail. This is a 30-mile traffic-free section of the road using old railway lines. You'll soon find yourself at the quaint fishing village of "Westward Ho!". That exclamation mark is not a typo. It's the only town in the British Isles with punctuation in its name. It's still missing out on the Guinness World Record for "most exclamation marks in a town name" though. The town of 'Saint-Louis-du-Ha! Ha!' in Quebec holds that. They also applied for that record, which is why it exists. But anyway. Back to the route.
Next it's down to the North Cornwall coast, where the scenery is well documented. Finally, it's on to the finish at Padstow. All in all, it's a beautiful scenic route built for those who love coastal views.
Here's a casual eight day itinerary suggested by The West Country Way and Sustrans:
Bristol to Bath (15 miles)
Bath to Street, Somerset (40 miles)
Street to Tiverton, Devon (45 miles)
Tiverton to Dulverton (11 miles)
Dulverton to Westward Ho! (52 miles)
Westward Ho! to Bude, Cornwall (45 miles)
Bude to Padstow (50 miles)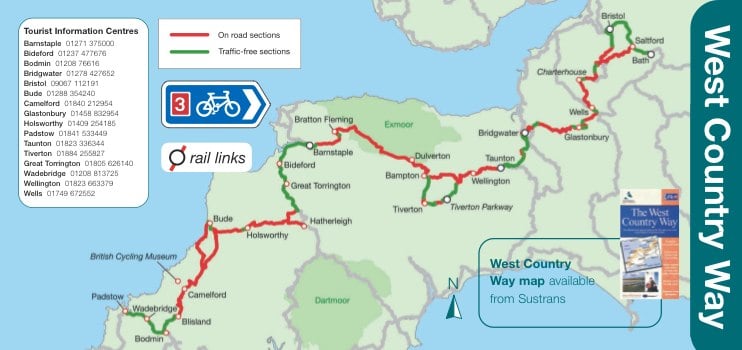 For more detailed check out the official website of The West Country Way.
5. Lôn Las Cymru Trail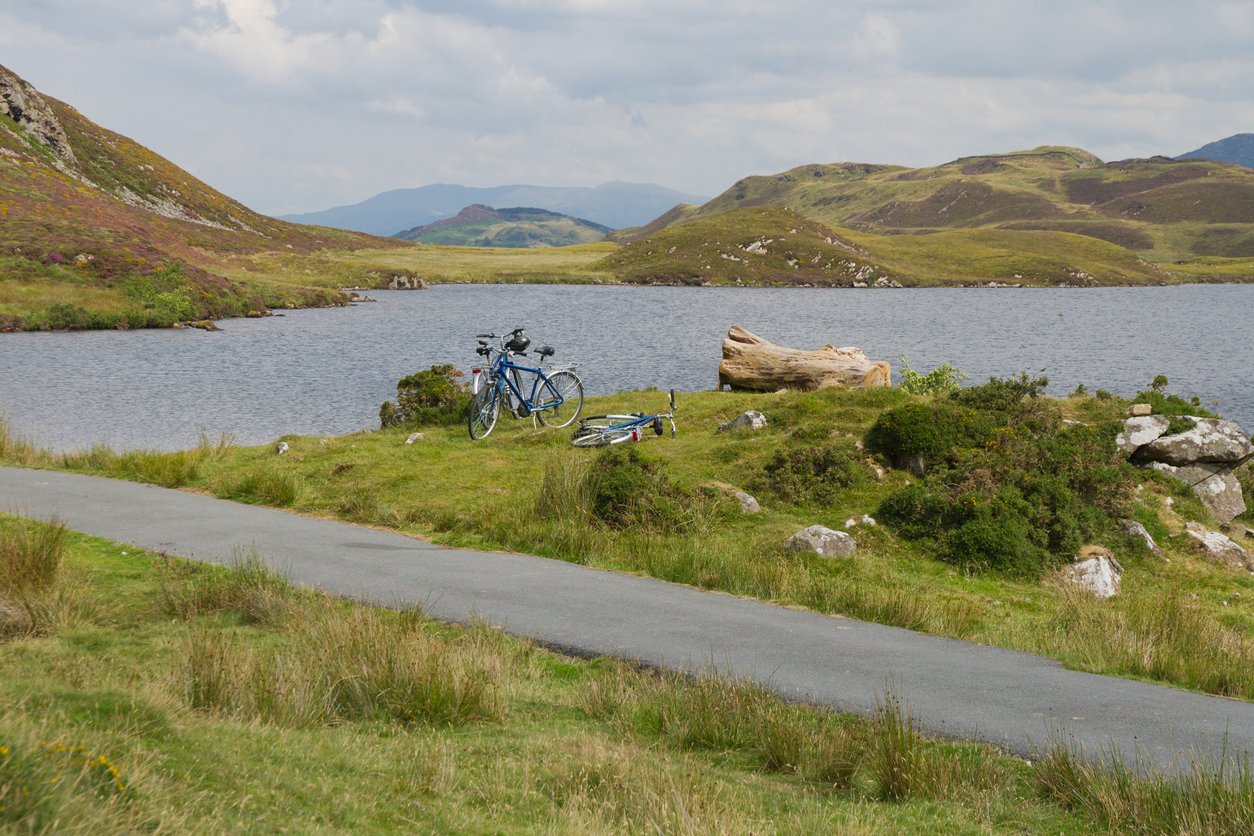 Distance: 253 miles
Route: Cardiff to Holyhead
Days Required: 4 days +
On or Off Road: Off road
The Lôn Las Cymru is a route through the centre of Wales and one of the UK long distance cycle routes you probably haven't heard of. But it's every bit as beautiful and wild as you probably imagine it to be from that lovely Welsh name. And don't worry. You'll have 253 miles in which to learn to pronounce the route name properly.
Lôn Las Cymru opens with 50 miles of railway paths leading to the hilly Brecon Beacons. You'll later come to the Wye Valley – climbing over beautiful, but demanding hills and into the Severn Valley. There's an even more demanding climb from Staylittle to Machynlleth to come. Machynlleth is an ancient capital of Wales and comes as you enter Snowdonia. It's got a lot of history, so maybe stop off for a cup of tea or a bite to eat.
Needless to say, there's a good bit more climbing to come now that you're in Snowdonia. But it's also where you'll get some of the best scenery Wales has to offer. You'll finish with some more familiar town names. The likes of Bangor and Llanfairpwyllgwyngyll, the latter of course being a town which strikes fear into the hearts of spelling bee enthusiasts. Then it's onto Holyhead, where one of the most scenic long-distance cycles in the UK comes to an end.
Here's a vague breakdown of the route that you would take through Wales:
The Valleys – Cardiff to Talybont-on-Usk (47 miles)
Usk, Wye and Severn – Talybont-on-Usk to Machynlleth (92 miles)
Snowdonia – Machynlleth to Caernarfon (75 miles)
Menai and Anglesey – Caernarfon to Holyhead (39 miles)
For a detailed stage-by-stage route check out the guide to Lôn Las Cymru on Cycle Touring
6. The Northern Irish Coast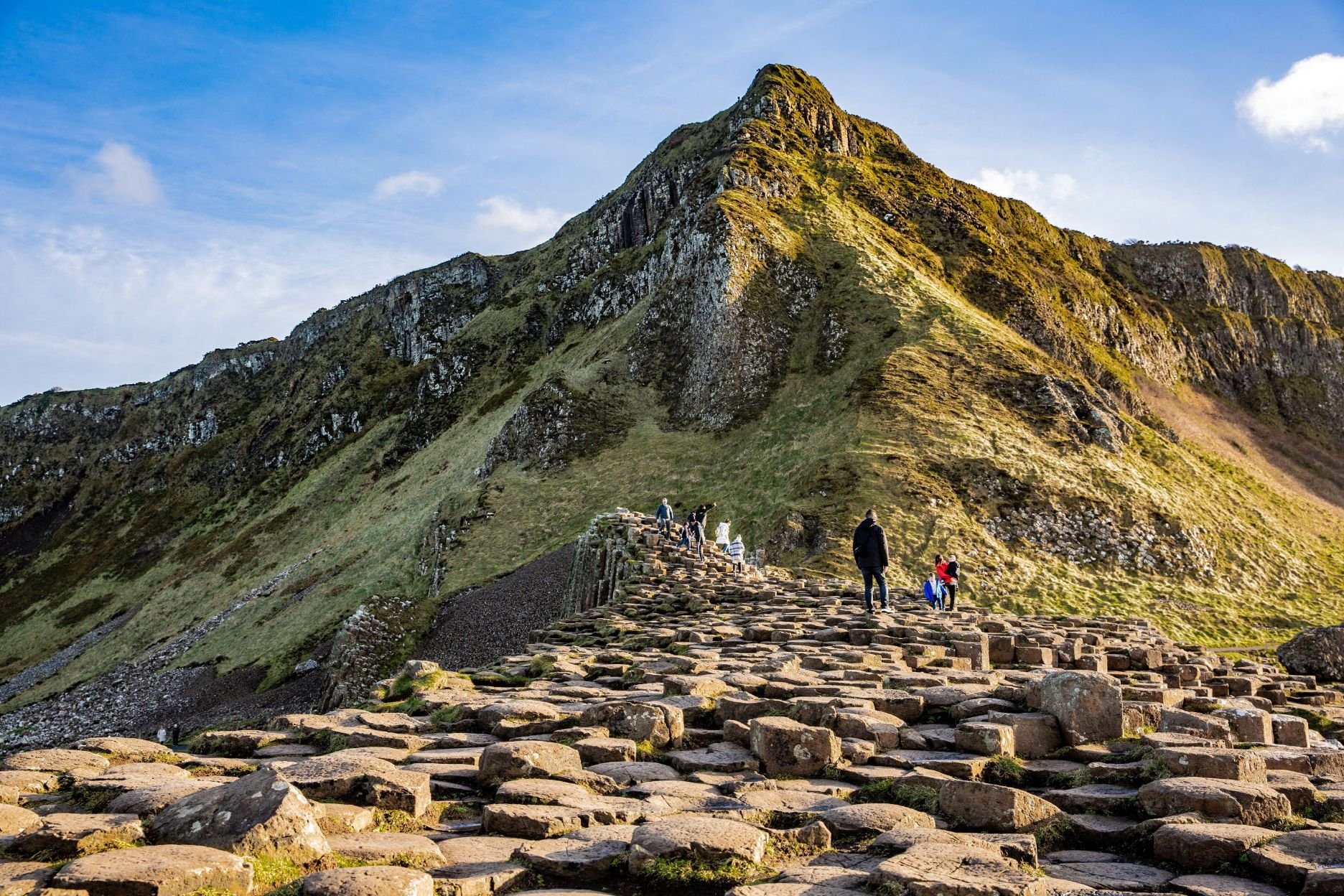 Distance: 281 miles
Route: Ballyshannon to Larne
Days Required: Approx 4-9 days
On or Off Road: On road
The coast of Antrim in Northern Ireland is one of the most beautiful in the world. So it's no surprise it boasts one of the best long-distance cycle routes in the UK.
The 281 miles of the Ballyshannon to Larne cycle tour are mostly made up of minor country roads. After leaving Ballyshannon you'll pass through Fermanagh's lakelands to the Derg Valley in the beautiful Sperrins. This is an area renowned for its beauty – but also for its mountain biking. So leave a gap for a few days here if you want to get off the roads.
Next you'll ride along the Foyle River toward Derry/Londonderry City – the only walled city in Ireland. It's well worth locking up your bikes here and having a proper walk around the beautiful city and the wall-tops. There's plenty of history to explore.
From here the route passes on through the Roe Valley to the north coast, at Castlerock. You'll cycle past mile upon mile of beautiful sandy beaches, take in old distilleries, castles and the famous Giant's Causeway. The causeway is truly one of the most unique natural wonders in the world – with the rising hexagonal squares the focus of hundreds of years of folklore and mythology. Cycle on a little further and you'll come to the Carrick-a-Rede rope bridge, with views right over to the Mull of Kintyre and Scotland.
Finally, the road then follows the coast and will eventually drop you off at Larne. This route really shows you the best of the country of Northern Ireland. If it's just the famous coast you're interested in, though, you could just look at cycling the final three segments of the journey below. All the distances here are approximate:
Ballyshannon-Pettigo via. Kesh (24 miles)
Pettigo-Newtownstewart (25 miles)
Newtonstewart-Trillick (22 miles)
Trillick-Gortin (23 miles)
Gortin-St. Johnstown (23 miles)
St. Johnstown-Foreglen (22 miles)
Foreglen-Castlerock (22 miles)
Castlerock-Ballycastle (25 miles)
Ballycastle-Larne (37.8 miles)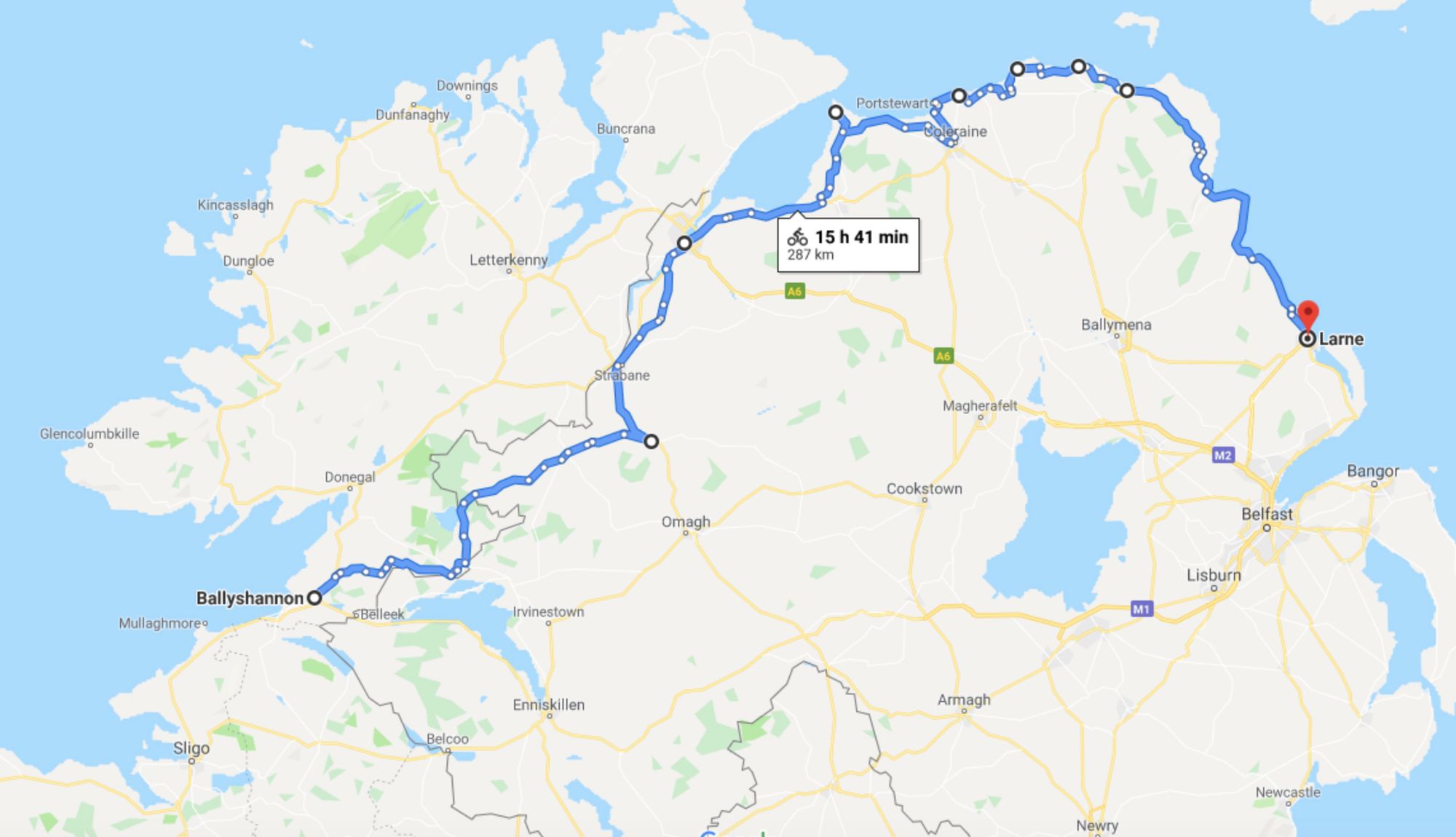 For detailed mapping of the route, head to the official website of Cycle Northern Ireland.
7. The West Highland Way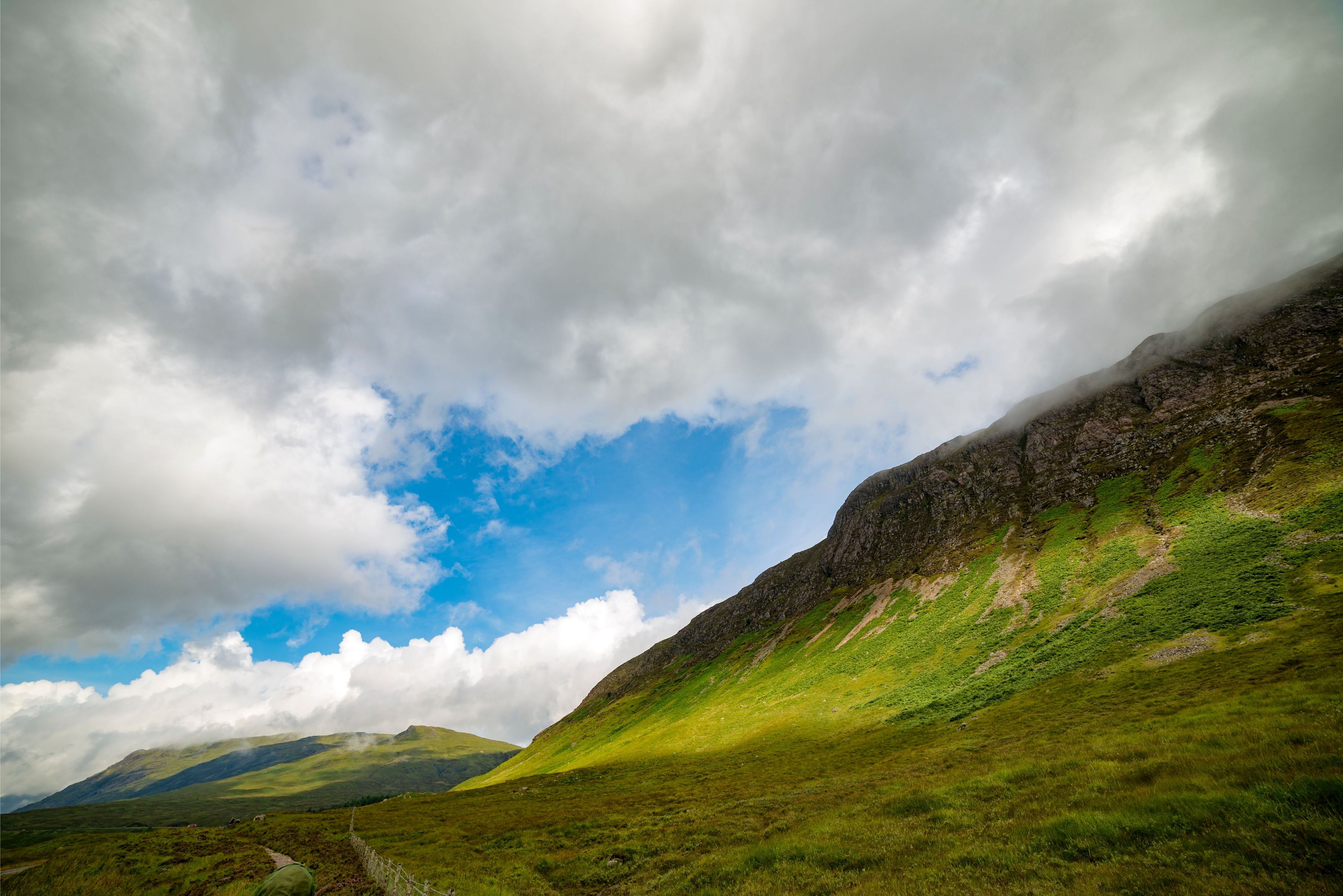 Distance: 93 miles
Route: Milngavie to Fort William
Days Required: 3 days +
On or Off Road: Off road
The West Highland Way is probably the most famous route through the Scottish wilderness. Leaving from Milngavie and heading north to Fort William, the route takes in beauties like Loch Lomond and Glencoe before finishing at the home of Ben Nevis – the UK's highest mountain.
The West Highland Way is hugely popular with hikers, but it's also a classic mountain biking route - one of the best cycling routes in the UK by our reckoning. It's sensible to ride a full-suspension mountain bike or fat bike to ensure you're well matched for the terrain, though (and even then, there will be some diversions). You should also beware of steps, ditches or bogs, and there will be a bit of hike-a-bike. The route was primarily designed for walkers, after all.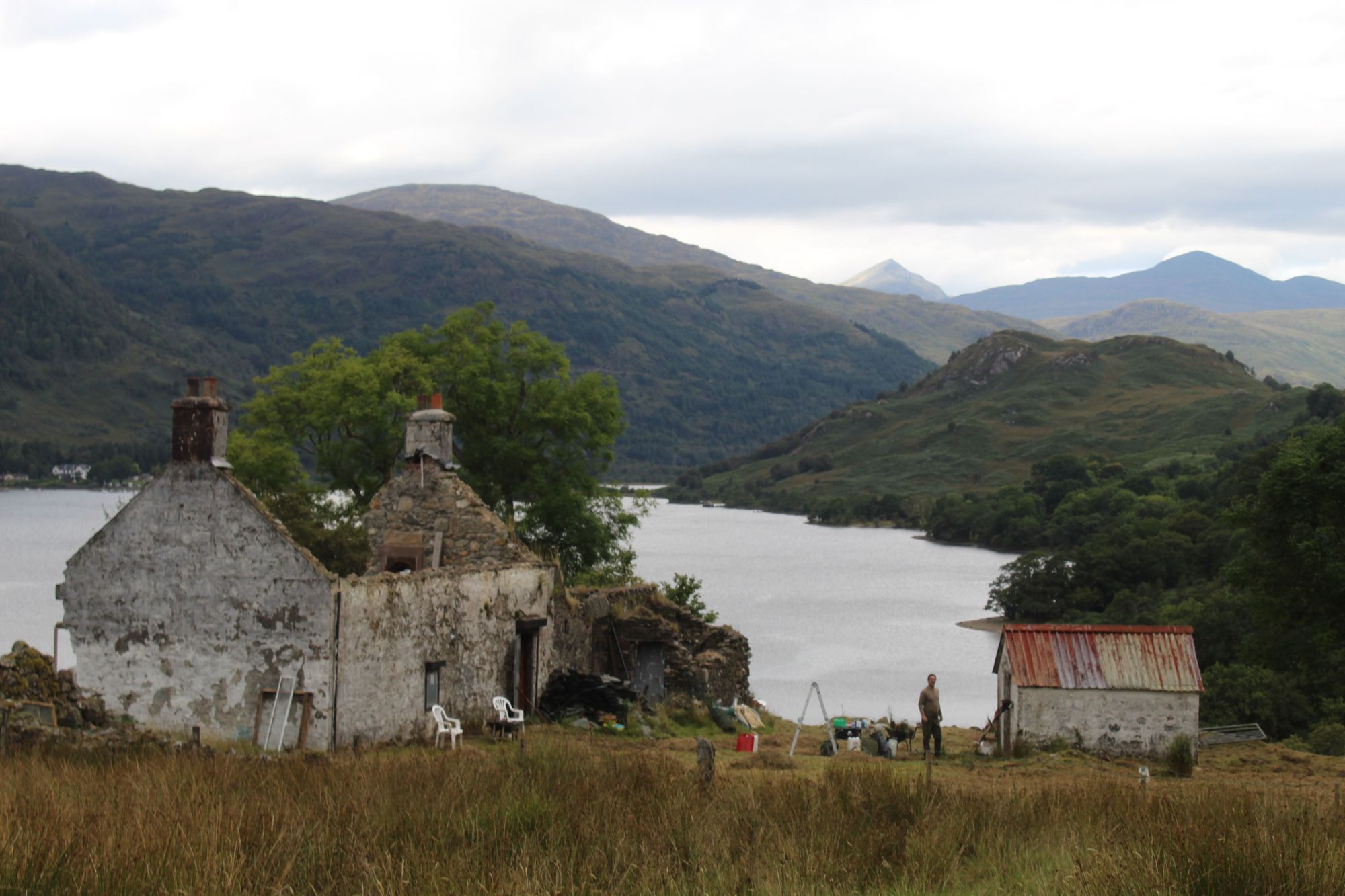 Leaving Milngavie, a valley or two will take you to Conic Hill. This is a popular route for hiking near Glasgow, as well as being part of the West Highland Way.
Sticking a bell on your bike isn't a bad idea, since you're likely to be seeing a lot of walkers – and hiker consideration needs to be taken into account throughout the long-distance route. This hill is a tough climb and descent on a bike. A cycle route of the West Highland Way usually involves a ferry ride across to Tarbet after Conic Hill, from Rowardennan, to avoid often unrideable tracks ahead - but there are alternative diversions optional too on the traditional walking side of Loch Lomond.
The rest of the route is largely flat, and when you do find yourself struggling up a steep, you'll be rewarded with technical downhills. This particularly applies to the Devil's Staircase, the main climb on the West Highland Way. It's not too long though, and from the top, a long, winding, scenic descent to Kinlochleven awaits.
The climb out of Kinlochleven is equally short, but is also very steep.
The route has become famous around the world for good reason. The scenery is remarkable. There are plenty of places to stay along the way, so plan and book in advance if you want secure indoor lodgings. Or if you're experienced, like a good pace and a challenge, it is possible to ride in a day of 17+ hours riding.
Here's a potential three-day route. Obviously this can be modified, and extra days can be added or removed depending on how long you want to spend completing the route:
Milngavie – Inverarnan (39 miles including ferry crossing)
Inverarnan – Glencoe (43 miles)
Glencoe – Fort William (17 miles)
For more information, head to the official website of the West Highland Way route.
If that's got you inspired, much like our not-so-sly mentions above, why not check out our full range of biking and cycling holidays in our Remote Rides collection. They're awesome. Trust us.