We caught up with our guide in Albania, Blerina Ago, about her vision for sustainable tourism and her mission to protect Europe's last wild river.
Hi Blerina! Tell us a bit about your background.
Well, I am from Berat. By profession I'm a lawyer but since I was a teenager I have been dedicated to tourism in Albania and specifically adventure.
How did you get into that?
In Berat, we have a beautiful river and mountains where I walked with my dad. In the summer, we used the river a lot to swim, bath and play. My life has always been closely connected to the river.
What is so inspiring about your region?
60km away from my city, there are some gorgeous canyons, when I was a kid, people used to call them the canyons of daemons and devils, and nobody used to explore them. When I was 14, I saw a group of guys go there with jeeps, I asked them 'where are you going', and they said 'you should come with us, to a place that even in your wildest dreams you never could have thought could be so beautiful'. After a few hours, we entered the Osumi canyons and I just fell in love with it.
Tell me more about the Osumi canyons.
They are 2-3 million years old, 26km long, they have eight waterfalls and a lot of people who come and explore there say that it's like being in the set of three movies; Avatar, Lord of the Rings and Tarzan. A Disneyland of nature. It's hard for me to explain in words how beautiful it is. It is breathtaking, amazing, it's like walking in paradise. I've had lots of people who visit say just leave us here and come pick us up again in a weeks time. It's one of the many great natural assets that my country has.
You also have the Vjosa river here, what is it and what makes that so special?
27km away from Osumi canyons, we have another great river. It is totally different. It is an open valley with a very amazing view of the highest peak of the south Albanian mountains. It is so wild. It's so crystal clear and so beautiful.
The Vjosa is the last wild river of Europe. In fact, it's so beautiful that many people in Albania name their daughters 'Vjosa'.
That means that it is free flowing, it has never been damaged or interrupted. From Greece to the sea. It has very great rapids, so it's great to raft, swim or see the wildlife within it. It's a river of friendship, adrenaline, emotions and excitement.
What other amazing rivers should we explore here?
Zagoria river is one of the rivers that flows into the Vjosa. It is in the middle of the mountains of Zagoria. It's had a lot of wars and troubles in the past so the people there are quite strong but they have a lot of stories to tell. It has beautiful small canyons which I find perfect for kayaking, swimming, climbing, canyoning. That river is the pride of the whole region.
How has tourism been developing in Albania?
Albania has only recently opened as a tourism destination, it is the last undiscovered country of Europe. It is in the heart of Europe, but unspoilt, wild, but ready to welcome lots of visitors. We've seen it increase 30% year on year. Most came out of curiosity. They'd say 'how is it possible to have somewhere that is right in the middle of Europe that is so unexplored?'. So we started to see more international guests. Now it is becoming one of the priorities for the Albanian government for economical development. It has a huge potential for our community, not only to be wealthier, or to have a better life, but in the meantime I think responsible tourism has a way to preserve our culture, and our natural heritage. This is why I strongly believe in adventure tourism. Its a way to explore Albania, carefully, respecting our culture, respecting our traditions, and helping the local communities [to learn how to serve them, how to have higher standards. In Albania, you come as a 'tourist' but you will always be our guest, every door will be open and everyone, even if they don't know perfect English will find a way to help you.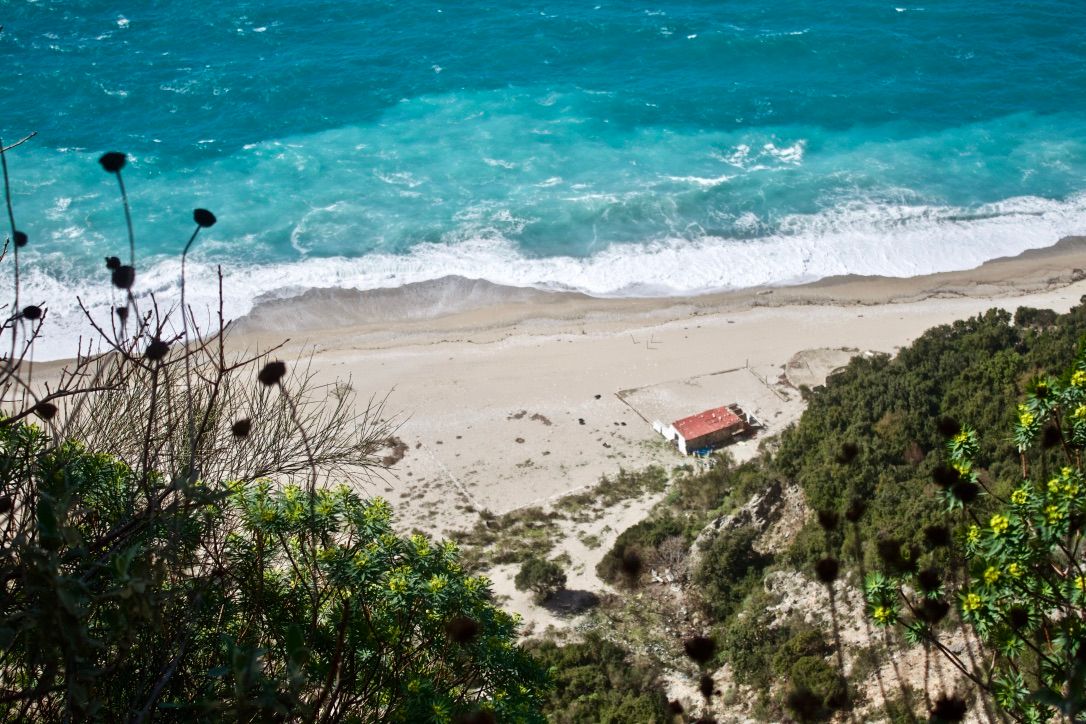 How has tourism impacted the local mountain communities here? Has tourism helped to make people here more proud of where they come from?
Tourism is making people more prouder and prouder of their history and their culture. I remember years ago, when we first started promoting the mountain and rivers here, when I met the locals they were saying 'what are you doing here? We have nothing to serve you, we don't have city things, we just have this yoghurt, our butter, what we do in our homes, I don't understand why you would take the time to come out here when we are so far away'. Staying with them, exploring, understanding and appreciating their way of life and their environment, I tried to make them believe that they had the most authentic things you can find nowadays. I explained to them that travelling in Albania is like travelling back in time. If you read Lord Byron's account of Albania, you will find the exact same things today that he wrote about, like the old stone and mud houses. People here may well be poor perhaps in terms of commercial wealth but they have a very rich spirit and natural hospitality. You can eat some of the most delicious food you've ever tried in your life and there is just so much diversity. The history here predates Christ by over 2000 years, and it is home to treasures of nature that are so wild, so unspoilt, so breathtaking – it is the perfect mix for an adventure holiday.
So what has the economic impact from tourism been so far?
I would say that the economic impact from adventure tourism is high. Personally I am against mass tourism. I believe in quality of quantity. I want low volume, high value guests, and they are adventure travellers. We are a small country that is still so unexplored so we just don't have the experience yet, so you need to discover us carefully with a huge respect. But adventure tourism offers us great potential for our mountain communities. I strongly believe in the huge impact that adventure can have in Albania. It connects all the chains of the economic sector.
Why do you think adventure travel is so important for Albania?
Adventure travellers love to meet locals, taste their local food, take local transport, they prefer to be guided by the local people of an area and they are very important because they are the first ambassadors for promoting our country and teach our communities how to reach people and how to reach higher standards. It's the perfect industry for Albania to grow economically but also protect it's human, cultural and natural heritage. Adventure travellers are flexible. They don't mind bad roads.
This is a very crucial moment for Albania. For it's development. It depends so hard on the type of tourists that visit this place. We cannot be a mass tourism destination. I would never recommend it for that. But I absolutely would recommend it as the next best adventure destination in Europe. Adventure travellers are our perfect guests, they don't mind if we don't have perfect roads, they don't mind if we don't have these huge resorts, actually they like the fact we only have small hotels, guests houses or that they stay in peoples houses. This makes it a real luxury destination, in experiences. Here you can find authentic experiences that you just couldn't find in other European countries.
Adventure travellers that visit Albania, I always ask two questions, 'what did you love and what can we improve?' They say they like the fact it's not crowded, they don't see other tourists here, beautiful nature, wonderful heritage, natural treasures, lovely people who would open their doors for anyone.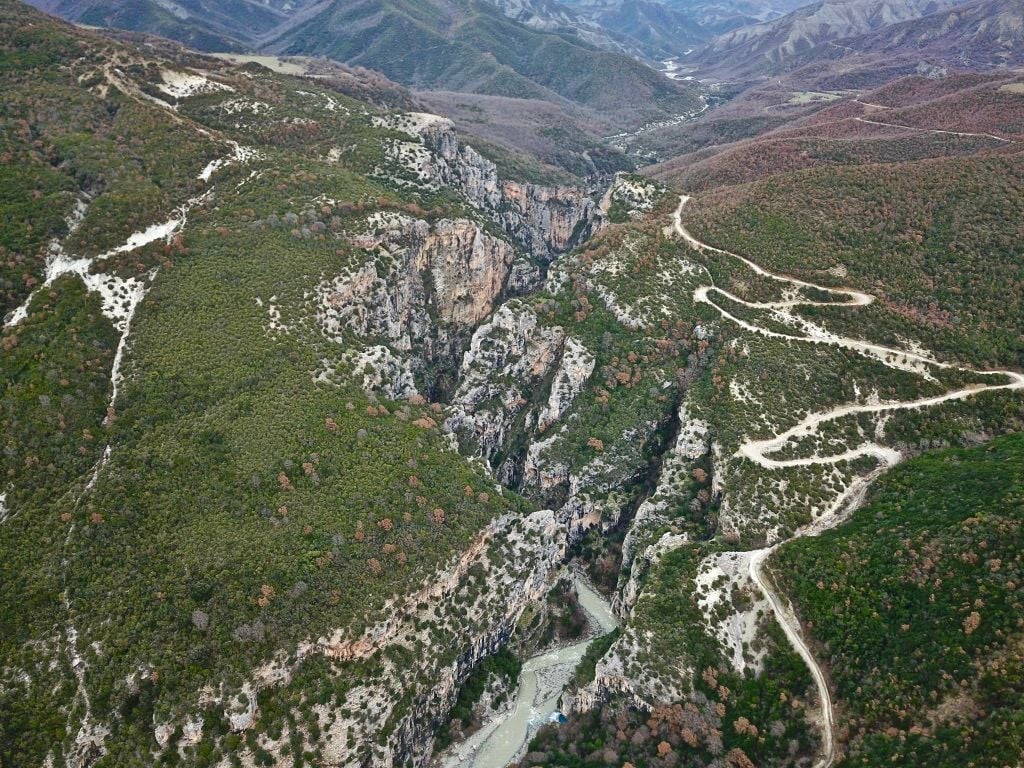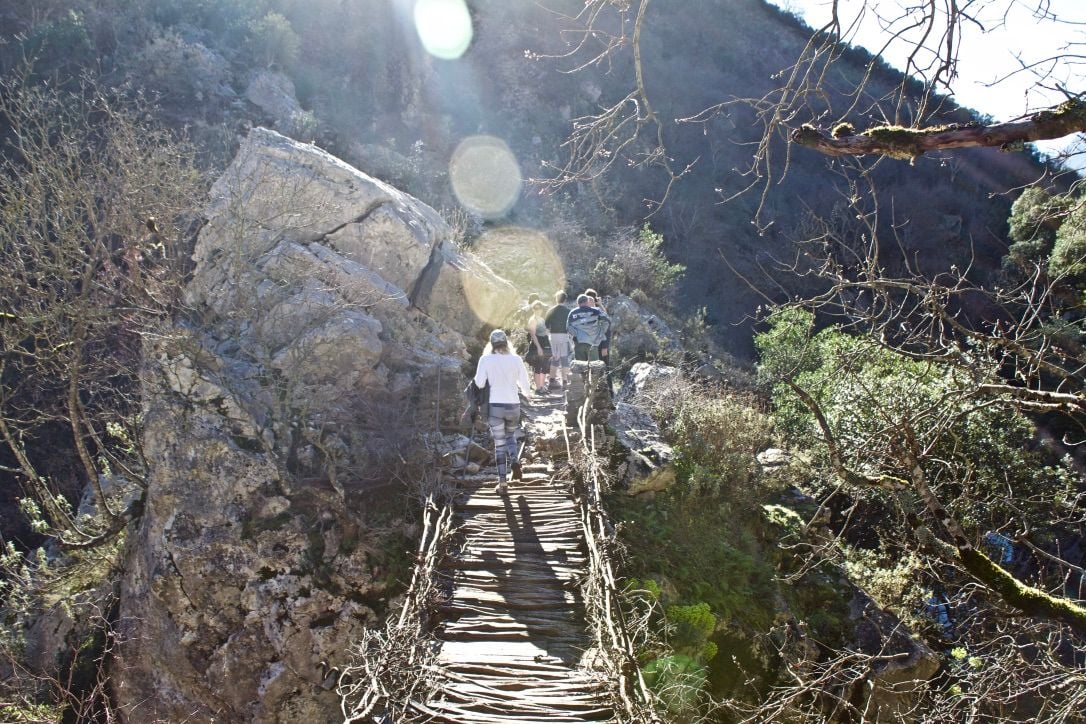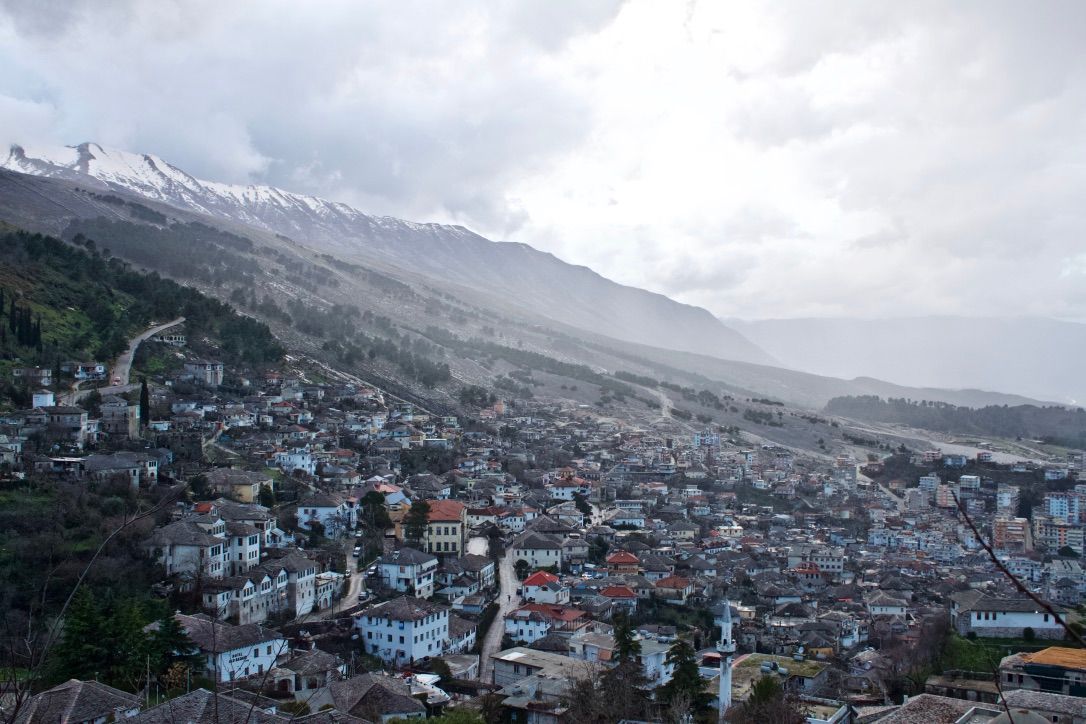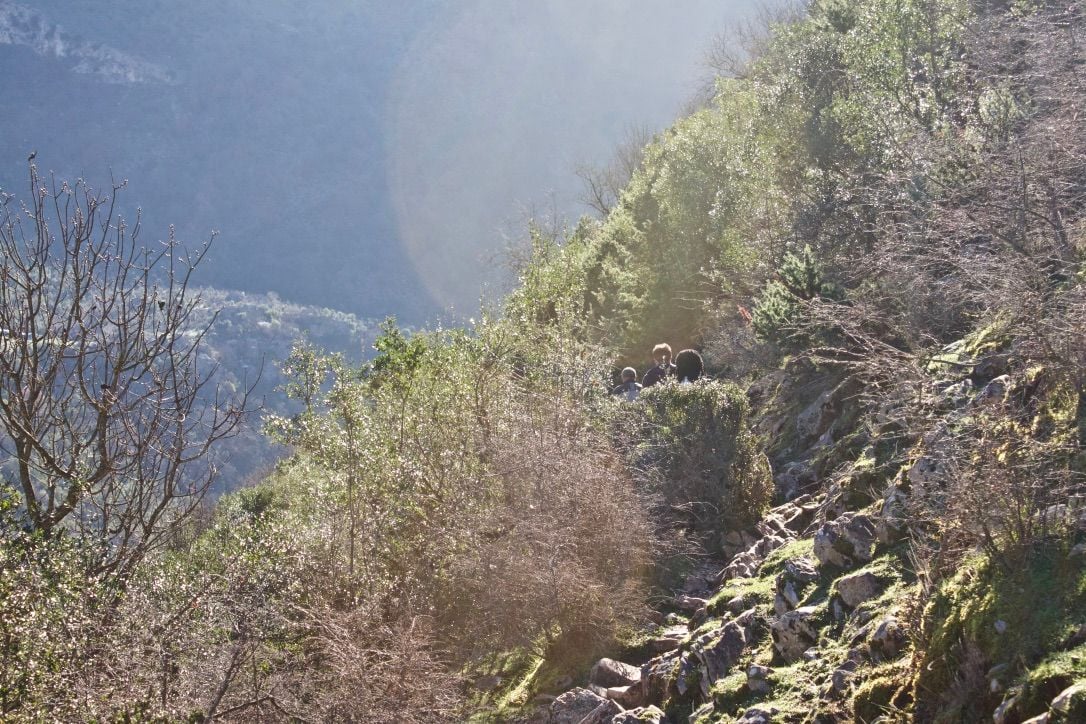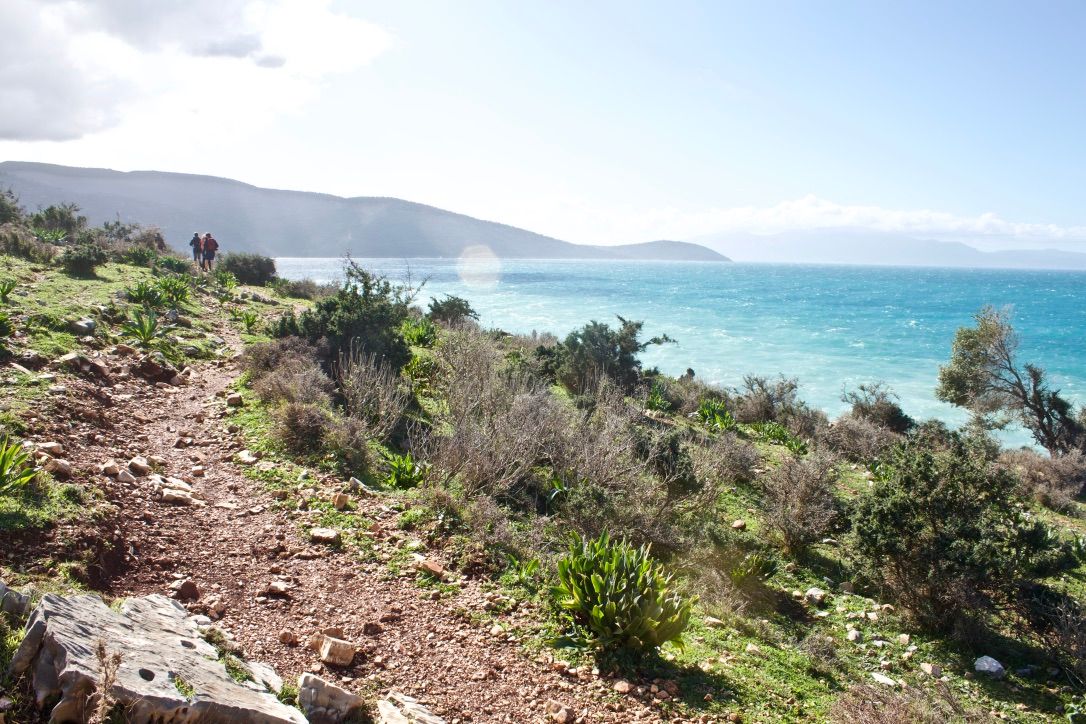 What does this area mean to you personally?
We are all citizens of the world, we all share the same planet, but me I was born here, in this wonderful place, and I strongly believe that I owe it to this place to be totally dedicated to tourism development here.
Not only to improve our lives here, the lives of my parents, of my niece and my nephew, but also because we need to preserve all of this beauty for the future generation. So it is my duty to contribute towards tourism development here and in Albania. I've found my place here, I am more needed here than any other part of the world.
How does it make you feel when you're out doing adventures here?
A lot of people ask me, you are always on the same rivers, Osumi, Vjosa, Osumi, Vjosa and a few other ones, you never get bored? I say no. The river is never the same. Even if I am paddling the same rivers by name, they change in form all the time. With the rivers, me myself, I change. I've learnt a lot of things on these rivers. Adventure teaches you very naturally about life, about challenges, about friendships, about nature, how huge is this world, how wonderful things you can find in isolated areas that if you look closely is home to such treasures that you hadn't seen or noticed before. When I am in nature, I see myself. I am part of it. It came naturally – I wanted to feel more adrenaline, I wanted more challenges, but now after all these years.
Now, I like the responsibility. People's time off is so important for people and so there is a huge responsibility to take care of other peoples most precious moments.
Before it was just us, now we see people wanting to come and explore with us, do Much Better Adventures with us, and so we're developing different experiences to combine and diversify our offering here.
What challenges does tourism face in this part of the world?
Tourism in Albania is in its infancy. It's like a baby. A very healthy baby but we need to take care of it. There's obviously plenty to be done for environmental protection issues, we have to be more protective of our heritage and our assets, and this comes through further education and attracting only responsible travellers. Sometimes tourism can have a huge impact negatively. I would hate to think of us losing our traditions, our recipes, our houses, our art, our stone and woodwork. To protect these things, we need to be very careful with the 'products' that we promote to tourists. It is easy to develop tourism but a challenge to develop the right kind of tourism, and bring in the right kind of guests that we need.
Albania as a country has a lot of work to do to hit international standards but to keep it's authenticity, local spirit and in the meantime educate people to conserve it's heritage and to better promote its assets.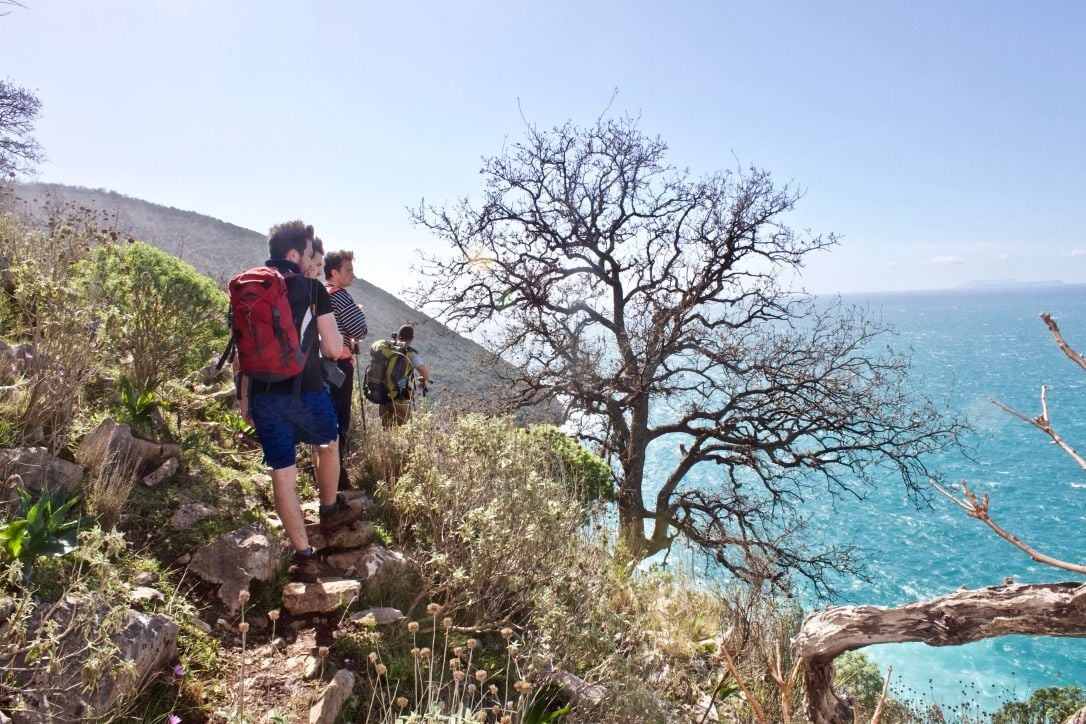 What other jobs would locals around here typically do if tourism didn't exist here?
The biggest source of jobs round here comes from agriculture. It is so sad that sometimes people destroy their nature to make a living. Mountains and rivers have been destroyed due to all the construction activity going on, or taking the earth's materials for construction elsewhere and it is so sad. When you know that you have another great opportunity like tourism which has so much less impact than other industries that just use nature, I don't understand why we don't just protect and conserve what we have and use it in a sustainable way and use it to have economical growth. So after agriculture, I think tourism will become the next most important sector in Albania.
I think sustainable tourism is the perfect solution to make people happier.
Providing them not only more jobs, but better jobs. Helping then feel important and proud for what they have, but in the meantime to preserve what this great country offers. This is why I'll never stop working on sustainable tourism. I think it will improve our lives and keep Albania an unspoilt and wild country.
Why is it so important that places like Osumi and Vjosa are protected?
I have seen with my own eyes the huge importance of tourism in transforming a country and a region. When I was a teenager going down the Osumi Canyons, there were zero tourists at all. The only way for people to make a living was to carve rocks from our great holy mountains, destroying them as well. It was a poor region, very isolated. After all my years of involvement of my team and other tour operators in the area, now it is a region with good roads, better infrastructure, and it is only down to tourism. They have better hotels, guesthouses, new restaurants. They also have more young people, and women – which is very important – who are thinking that tourism can be an opportunity for a much better life. So to have zero tourists and within just one decade to have 17,000 tourists going hiking, rafting, kayaking, cycling, site seeing, doing yoga… it really makes you believe in the force of transformation through tourism. I strongly believe that responsible tourism is the right way to transform these areas into a positive, happier and healthier place.
Find out more about the fight for the Vjosa by watching our film below, Adventures Not Dams.