If the thought of a beach holiday with a book and a warm beer fills you with dread, then you're in the right place. Like us, you've set your sights a little higher. You want more adventure, want to see new things, meet new people, feel like you've actually achieved something more than just a suntan and a blazing hangover.
With that in mind, we've pulled together some of faves from our active adventure collection. What's more, you can do all of them over a long weekend.
You won't need any prior experience, just be fit and healthy, have a head for adventure and happy being on the move for a good chunk of the day.
Follow a mule train through the rugged Atlas Mountains, passing cherry and walnut groves, forests and terraced fields fed by fresh snowmelt. As well as taking lunch beside the beautiful Assaka Spring, you'll also spend the night in a picturesque Berber village in a traditional gite home, where you'll wake surrounded by Morocco's highest peaks, including Mount Toubkal – the highest point in North Africa at 4167 metres.
Don't miss: The traditional Berber hospitality.
Fly to: Menara Airport, Marrakech. Check flights 
Days off work: 2
From the small town of Skradin, you'll cycle to the 44-metre-high Skradinski Buk waterfall to take a swim in its mirror clear waters, then raft the falls and pools of the Zrmanja and Cetina Rivers, where you'll float through limestone canyons and dense forest, jump into deep, green pools, finishing on a long, peaceful section where you can just relax and soak in the beauty.
Don't miss: Exploring the narrow streets and lovely plazas of Skradin.
Fly to: Split Airport, Split. Check flights 
Days off work: 1

Navigate Scotland's Great Glen, home to four Lochs – Linnhe, Lochy, Oich and of course Loch Ness, as you follow the 100 km long Caledonian Canal from Fort William to Inverness. Along the way you'll wild camp in remote locations, explore wooded bays and paddle past the scenic and strangely familiar ruins of Urquhart Castle.
Don't miss: Loch Lochy – possibly the best name for a body of water ever.
Fly to: Inverness Airport, Inverness. Check flights 
Days off work: 3
Travel to the untamed, trekkers paradise that is the Republic of Georgia, then hike across aromatic pine forests, visit ancient Svaneti villages and the Chalaadi Glacier, relax by the Ushba waterfalls and enjoy a traditional lunch of Khachapuri, a warm and gooey, homemade cheese bread that might just be addictive.
Don't miss: Did we mention the cheese bread?
Fly to: Kopitnari Airport, Kutaisi. Check flights 
Days off work: 1.5
Cross one of Europe's most wild and rugged mountain ranges using via ferrata – a system of trails, cables, ladders and catwalks, that will see you tackle hanging cliffs and a 250-metre long zipline traverse, visit the immense Galbena Gorge, stay in friendly guesthouses and delve into the spectacular Focul Viu ice cave.
Don't miss: The view from the Padis Karst Plateau.
Fly to: Debrecen International Airport, Debrecen. Check flights 
Days off work: 1

Kayak the picture-perfect waters of the UNESCO-protected Nærøyfjord and spend two incredible nights sleeping under the stars. You'll camp at the water's edge, visit rarely visited waterfalls surrounded by resting seals and hike into the forest to view this beautiful landscape from 1,000 metres up.
Don't miss: Views, wildlife, natural splendour – take your pick.
Fly to: Bergen Airport Flesland, Bergen. Check flights 
Days off work: Half a day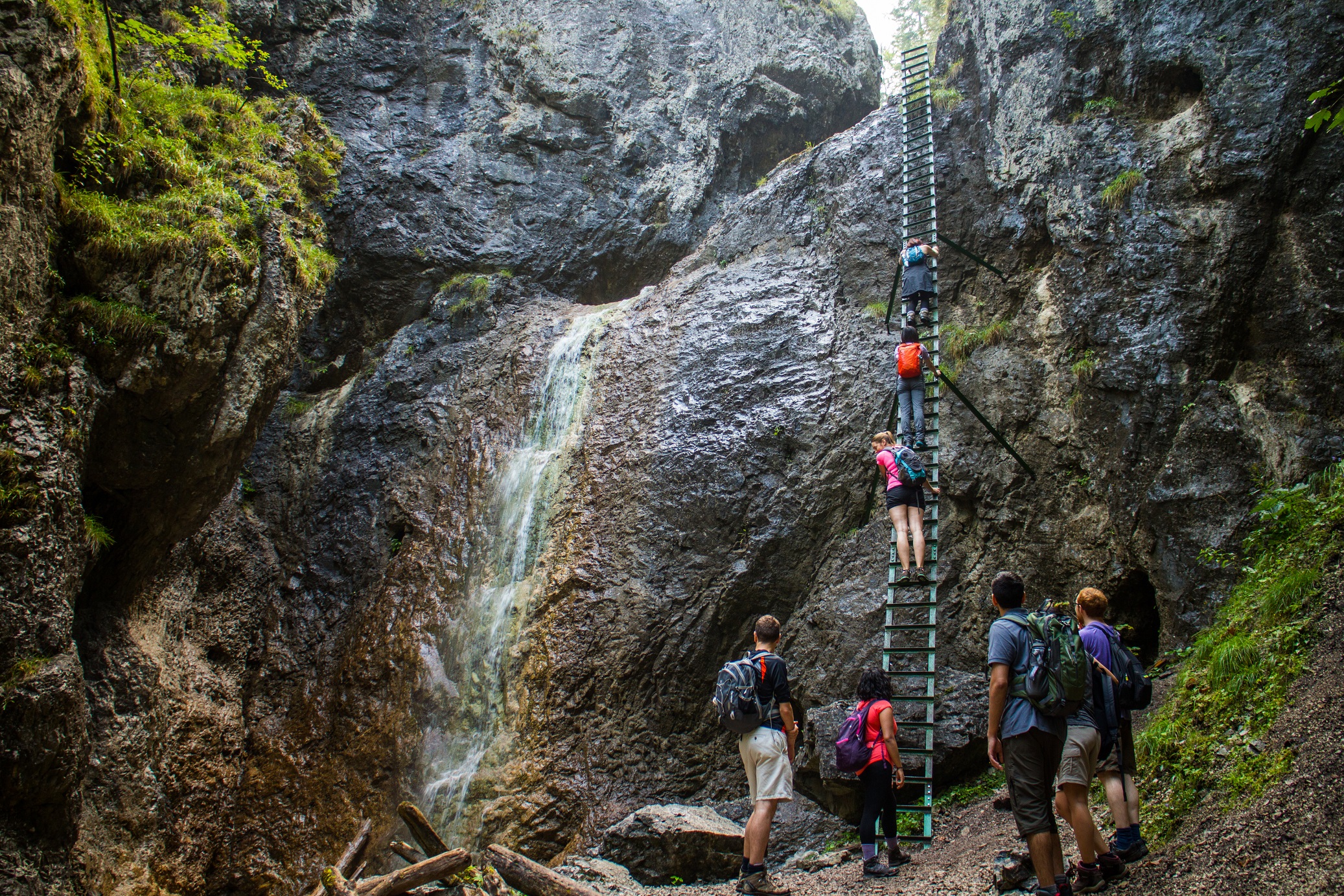 Cross the aptly named Paradise National Park and trek through a mountainous landscape of forest, meadows, plateaus and caves. Then, after crossing some of the most remarkable gorges in Europe, you'll celebrate your success by unwinding in the bubbling waters of a rejuvenating thermal pool.
Don't miss: Spišská Nová Ves – the lovely medieval town you'll be based in.
Fly to: John Paul II Kraków-Balice International Airport, Krakow. Check flights 
Days off work: 1.5
Explore Serbia's wild side as you follow a remote river canyon through lush, green forest, hike the crags, caves and wooded hillsides of the insanely picturesque Gradac Gorge, and then take a leap of faith into the cool, clear waters below.
Don't miss: Abseiling down a 25-metre waterfall.
Fly to: Belgrade Nikola Tesla Airport, Belgrade. Check flights 
Days off work: 1

Cycle, trek and paddle your way through Snowdonia National Park – all in just 12 hours. You'll cycle 17km to the base of Mount Snowdon itself, hike to the 1,085-metre high summit, then head back down for a spot of kayaking around Llyn Padarn, a glacial lake that's fed by the mountain you just conquered.
Don't miss: The view from the top of Mount Snowdon – on a good day you can see all the way to Ireland.
Travel to: Bangor (Gwynedd) Train Station
Days off work: 0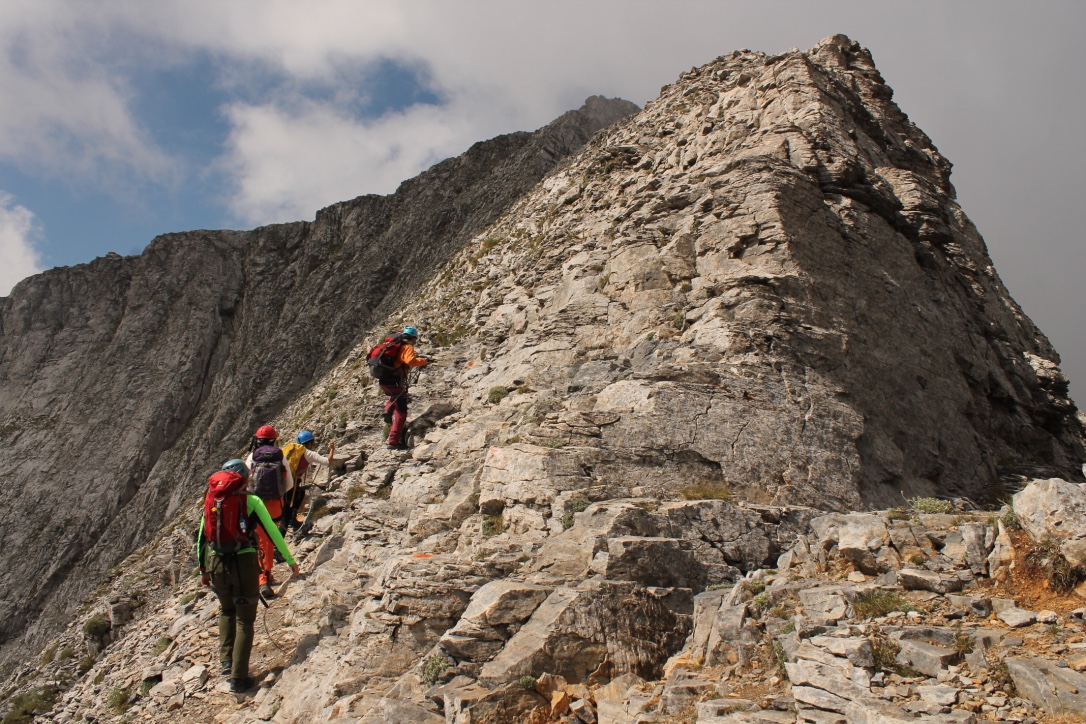 If you're going to tackle a mountain, then it might as well be the home of the Greek Gods. After hiking into the protected Olympus Biosphere Reserve, you'll ascend a narrow trail as it rises high above the treeline and spend the night in the cosy Kakkalos Refuge, before claiming the 2,918-metre summit of Mount Olympus – the highest point in Greece.
Don't miss: Looking back on what you've accomplished from the Plateau of Muses.
Fly to: Thessaloniki Macedonia International Airport, Thessaloniki. Check flights 
Days off work: 1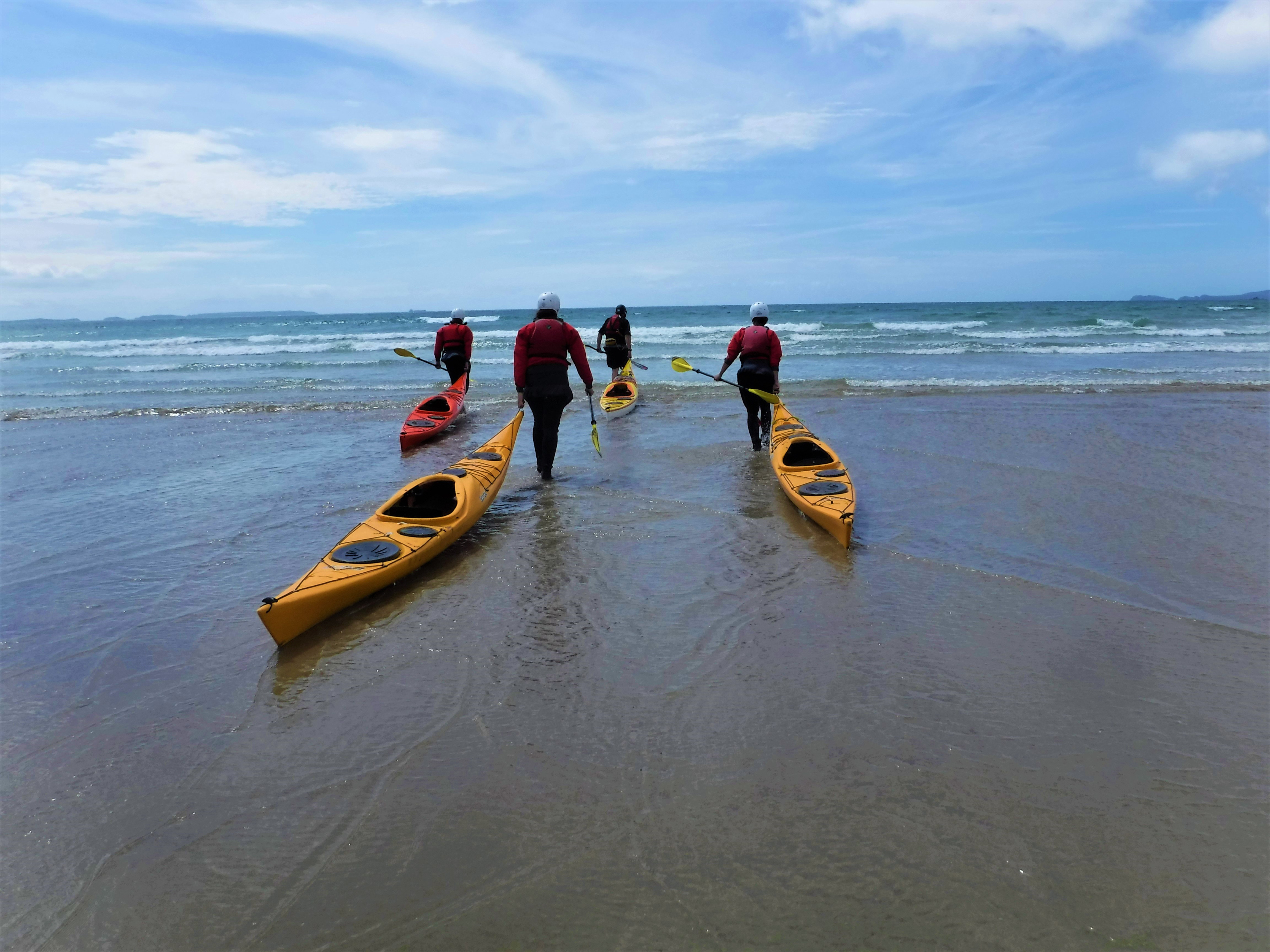 Live off the land as you kayak around some of Britain's most rugged and beautiful coastlines. You'll paddle past limestone cliffs and sea stacks, see colonies of cormorants and seals, learn bush skills and then set up camp on a secluded beach where you'll cook the days haul into a delicious meal over the campfire.
Don't miss: Being able to say, 'I only eat what I catch with my own hands.'
Fly to: Cardiff International Airport, Cardiff. Check flights
Days off work: 2
Why not have a browse through our entire active adventure collection. Up for something a little harder going? Then our challenging adventure collection should fit the bill. Or, if you just want to chill, our open-to-all adventures should cut the mustard.