When work gets busy, it's always a relief when the weekend arrives. Sure, you could spend it relaxing or at the pub, but there are plenty of more exciting options. You can pack a surprising amount of adventure into a weekend, from wild camping and gravel biking to learning mountaineering skills on the Isle of Skye.
With that in mind, we've pulled together some of faves from our active adventure collection. What's more, you can do all of them over a long weekend.
You won't need any prior experience, just be fit and healthy, have a head for adventure and happy being on the move for a good chunk of the day.
1. Learn to Surf in Morocco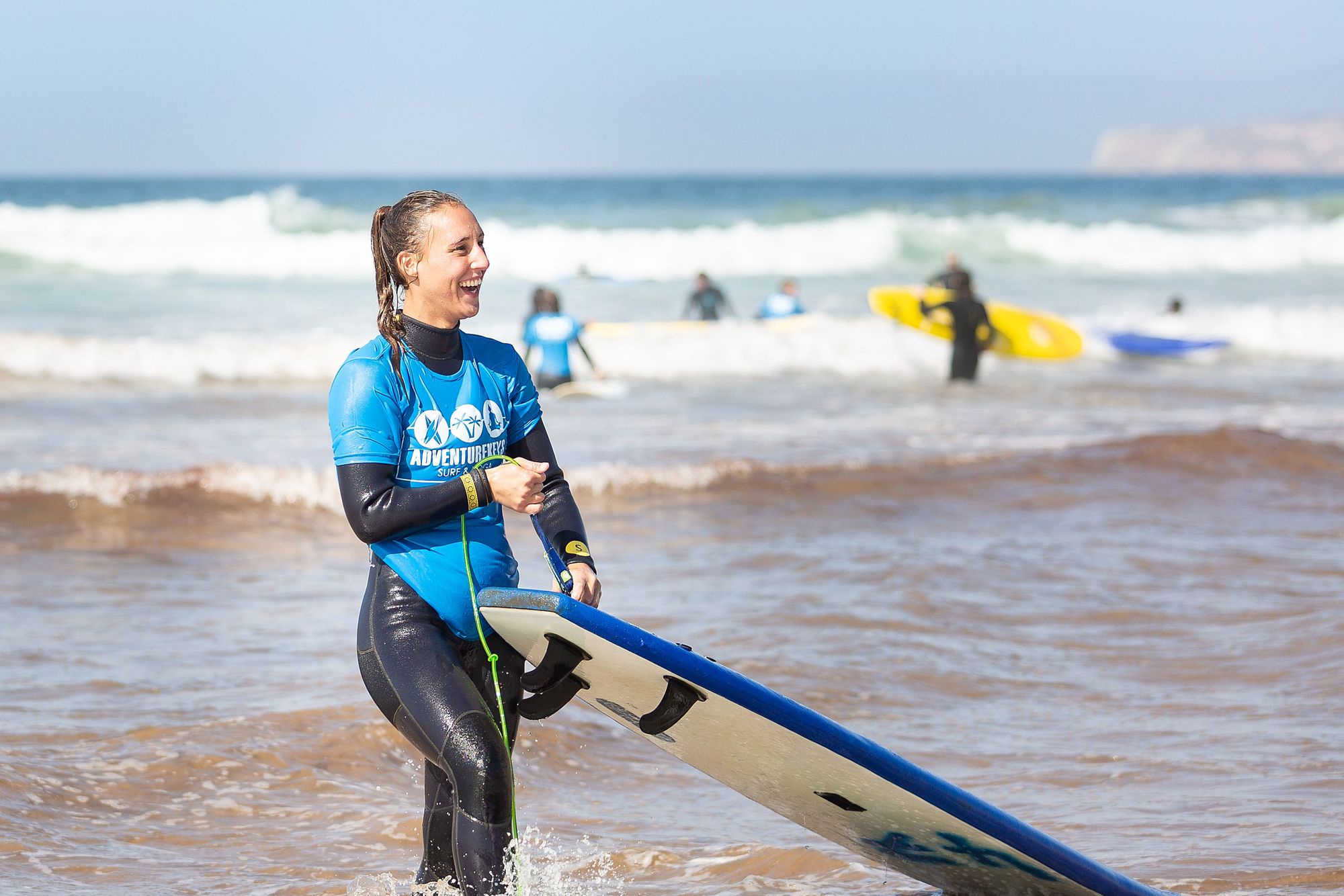 Stay in a riad near the laid-back fishing village of Taghazout on Morocco's lovely west coast - a legendary spot for European surfers. Over a long, sun-soaked weekend, learn all the techniques needed to surf and read the beach for impending waves, rips and currents. There's plenty of downtime too - watch the sun set and then enjoy delicious Moroccan cuisine
Travel to: Agadir Airport, Agadir. Check flights
Days off work: 2
2. Intro to Gravel Riding Weekender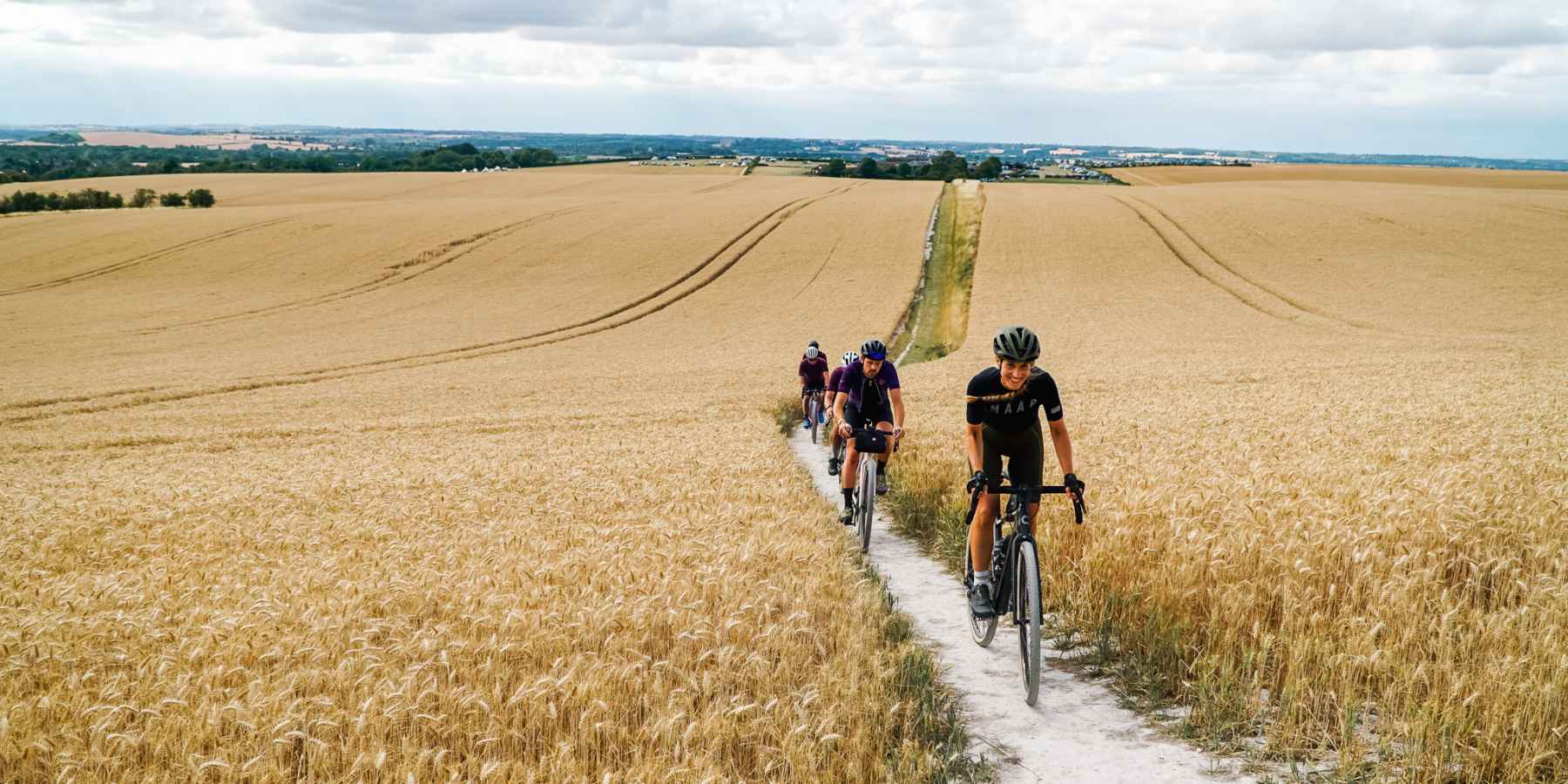 Develop your mixed-terrain cycling skills on ancient byways and woodland tracks in the beautiful landscapes of the Chiltern Hills. You'll ride along the Ridgeway, Britain's oldest road, learning gravel riding techniques. Evenings will be spent in comfy bell tents, relaxing by the campfire and watching the stars. All this less than an hour from London! Gravel bikes and all equipment is included.
Travel to: Tring Railway Station
Days off work: Half a day
3. Canoe Coast-to-Coast across Scotland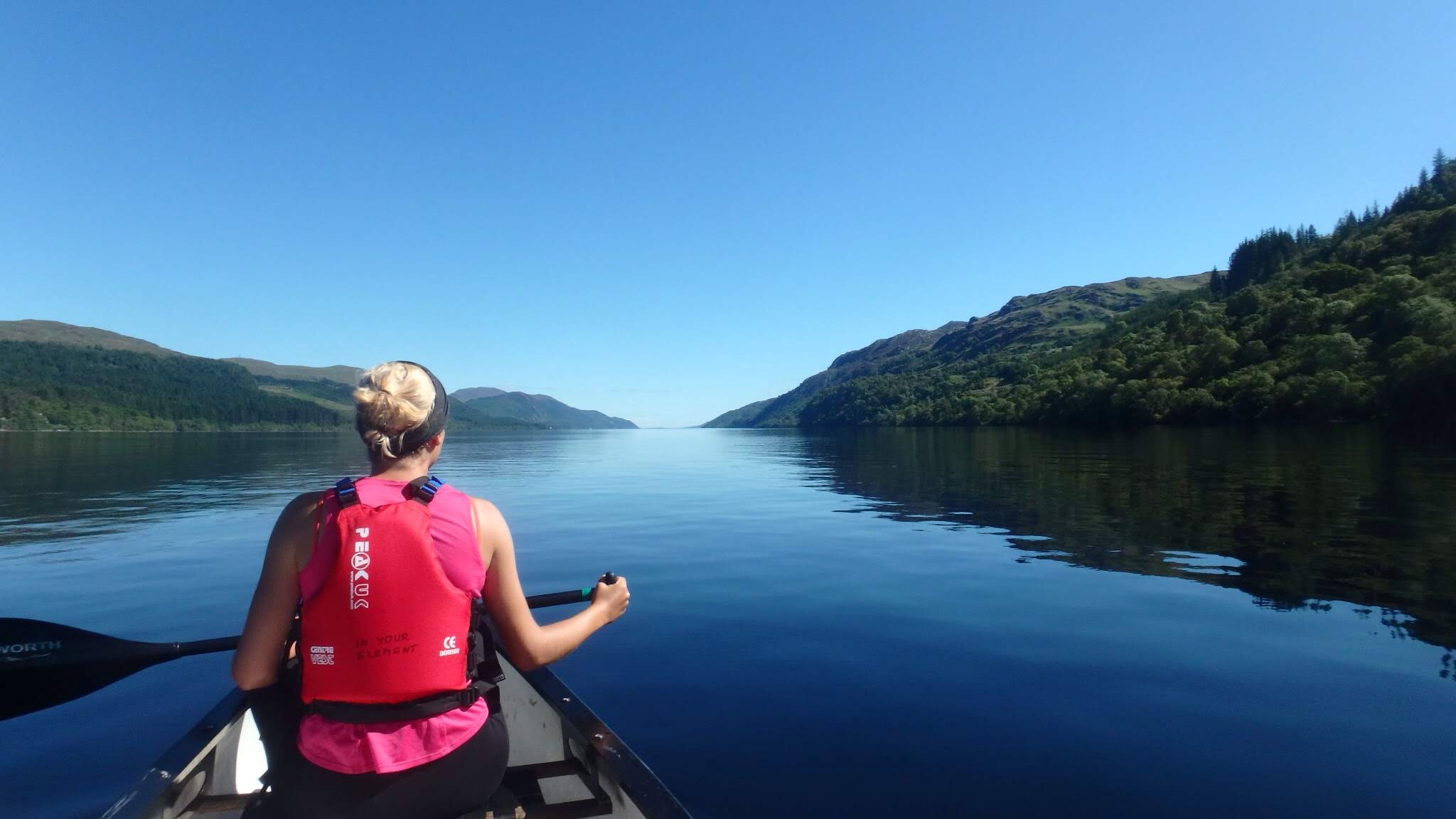 Navigate Scotland's Great Glen, home to four Lochs – Linnhe, Lochy, Oich and of course Loch Ness, as you canoe the 100 km long Caledonian Canal from Fort William to Inverness. Along the way you'll wild camp in remote locations, explore wooded bays and paddle past the scenic and strangely familiar ruins of Urquhart Castle.
Travel to: Inverness Airport, Inverness. Check flights
Days off work: 2
4. Hut to Hut Trekking in Italy's Gran Paradiso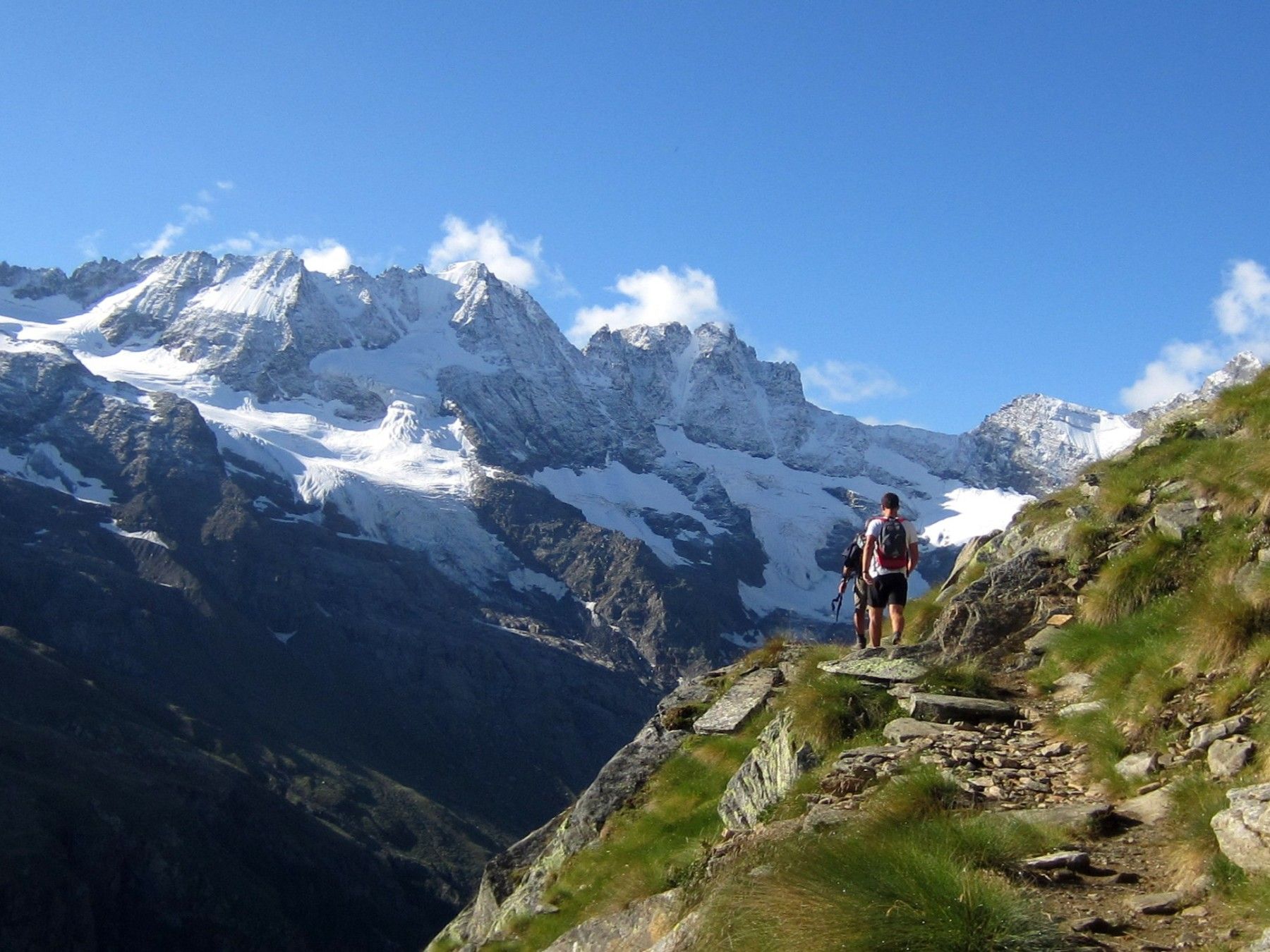 Spend a long weekend in the Italian Alps, hiking down remote trails and over high passes. On this small group hiking adventure you'll follow a route across Valsavarenche Valley to the base of Gran Paradiso peak. You'll ascend the Col Rosset (3024m), one of the highest walkable passes in the Alps with breathtaking views of the Vanoise Glaciers. Evenings will be spent in welcoming huts, in the heart of the mountains.
Travel to: Turin Airport. Check flights
Days off work: 2
5. Wolf and Moose Tracking in the Swedish Wilderness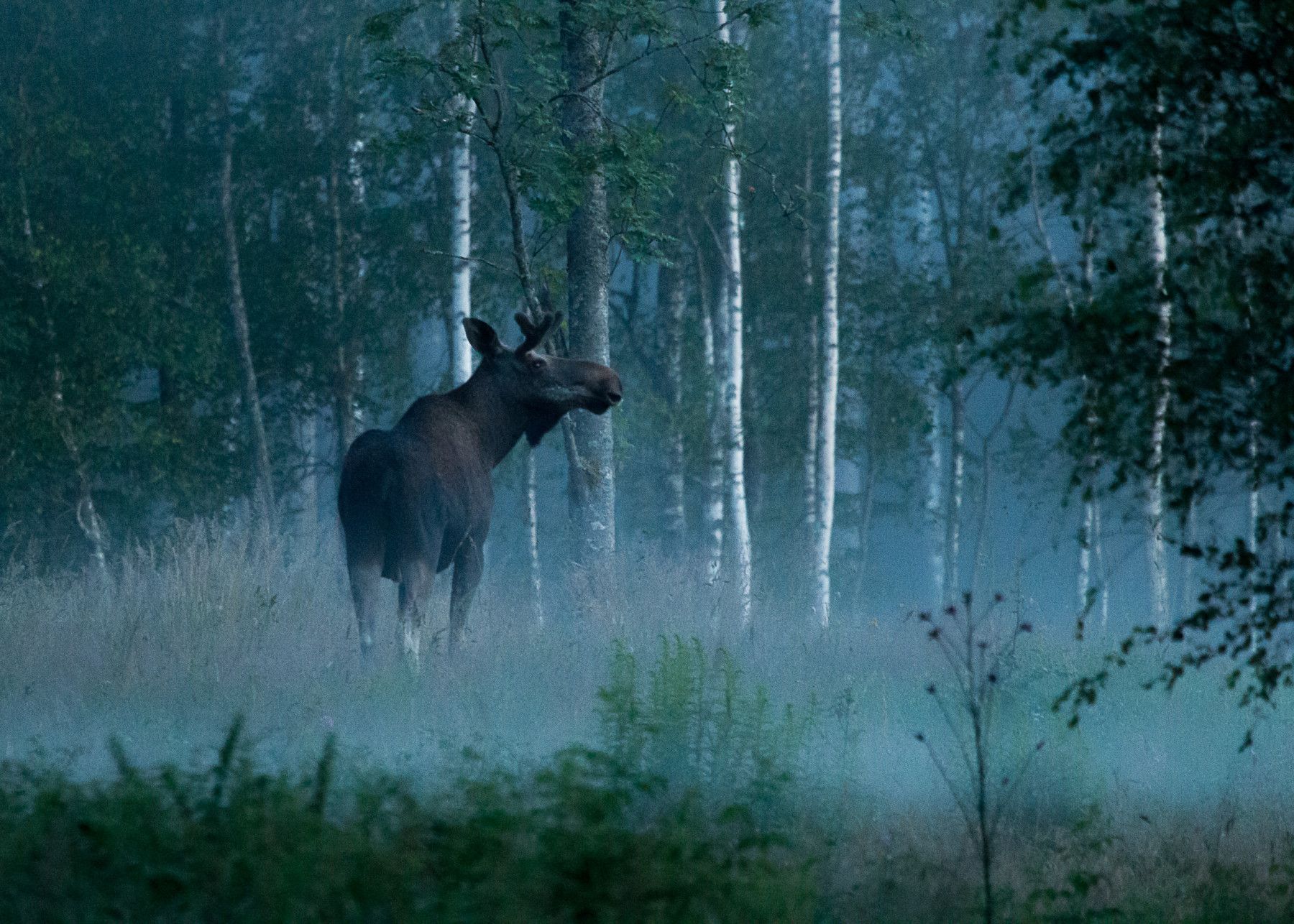 You'll be picked up from the train station and driven deep into pristine boreal forest. You'll wild camp and enjoy campfire feasts. You'll reconnect with nature, learning about the ecosystem, wild swimming in glassy lakes and having a wood fired tent sauna. Most importantly, you'll be tracking wolves and moose in their natural habitat, and learning about the important role the Scandinavian Wolf Project plays on lupine behaviour, conservation efforts and land management with local experts.
Travel to: Stockholm Arlanda, train to Köping Train Station
Days off work: 2
6. Kayak and Wild Camp the Norwegian Fjords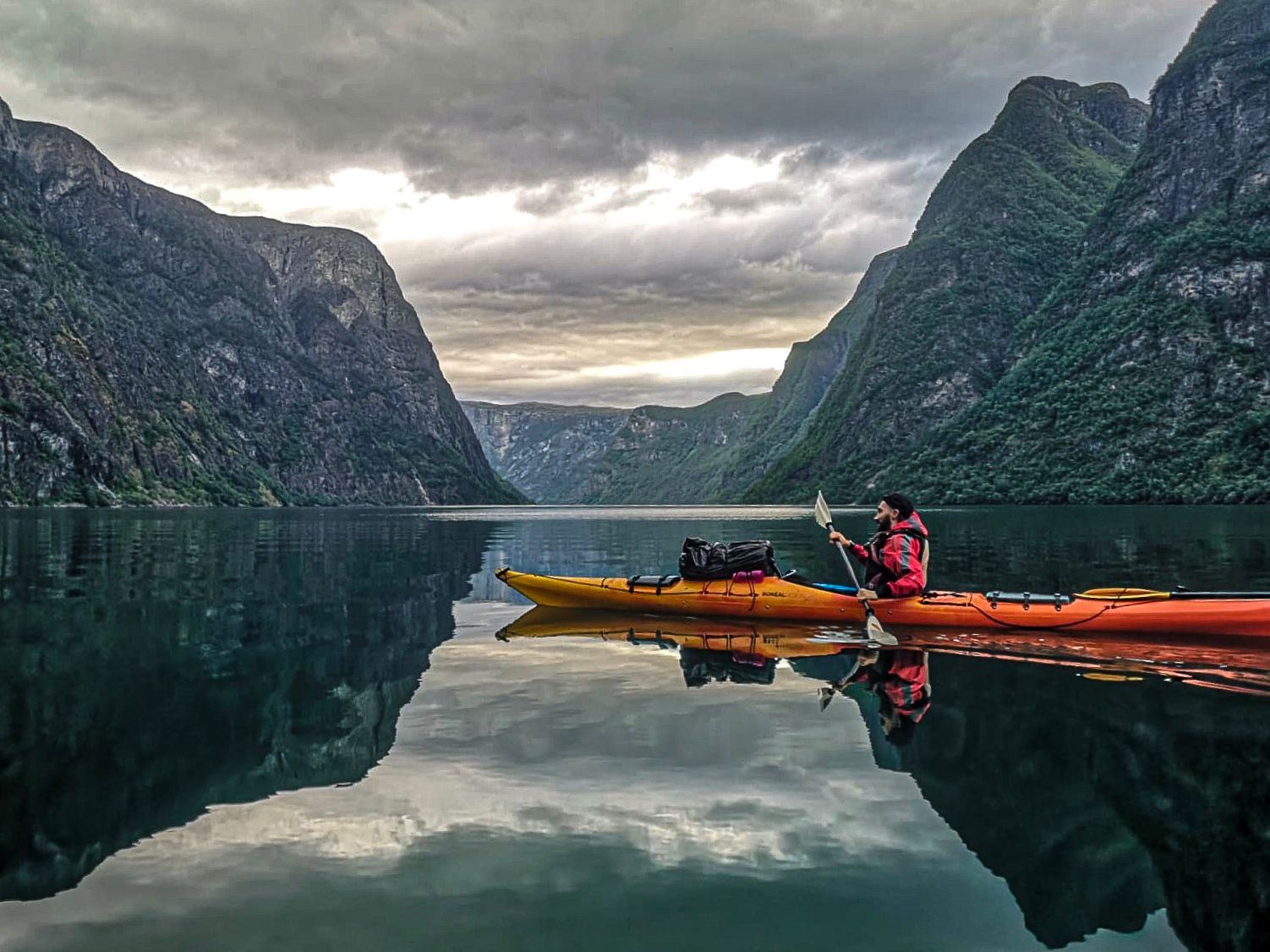 Kayak the picture-perfect waters of the UNESCO-protected Nærøyfjord and spend two incredible nights sleeping under the stars. You'll camp at the water's edge, visit rarely visited waterfalls surrounded by resting seals and hike into the forest to view this beautiful landscape from 1,000 metres up.
Travel to: Bergen Airport Flesland, Bergen. Check flights
Days off work: Half a day
7. Adventure Hiking in Slovakia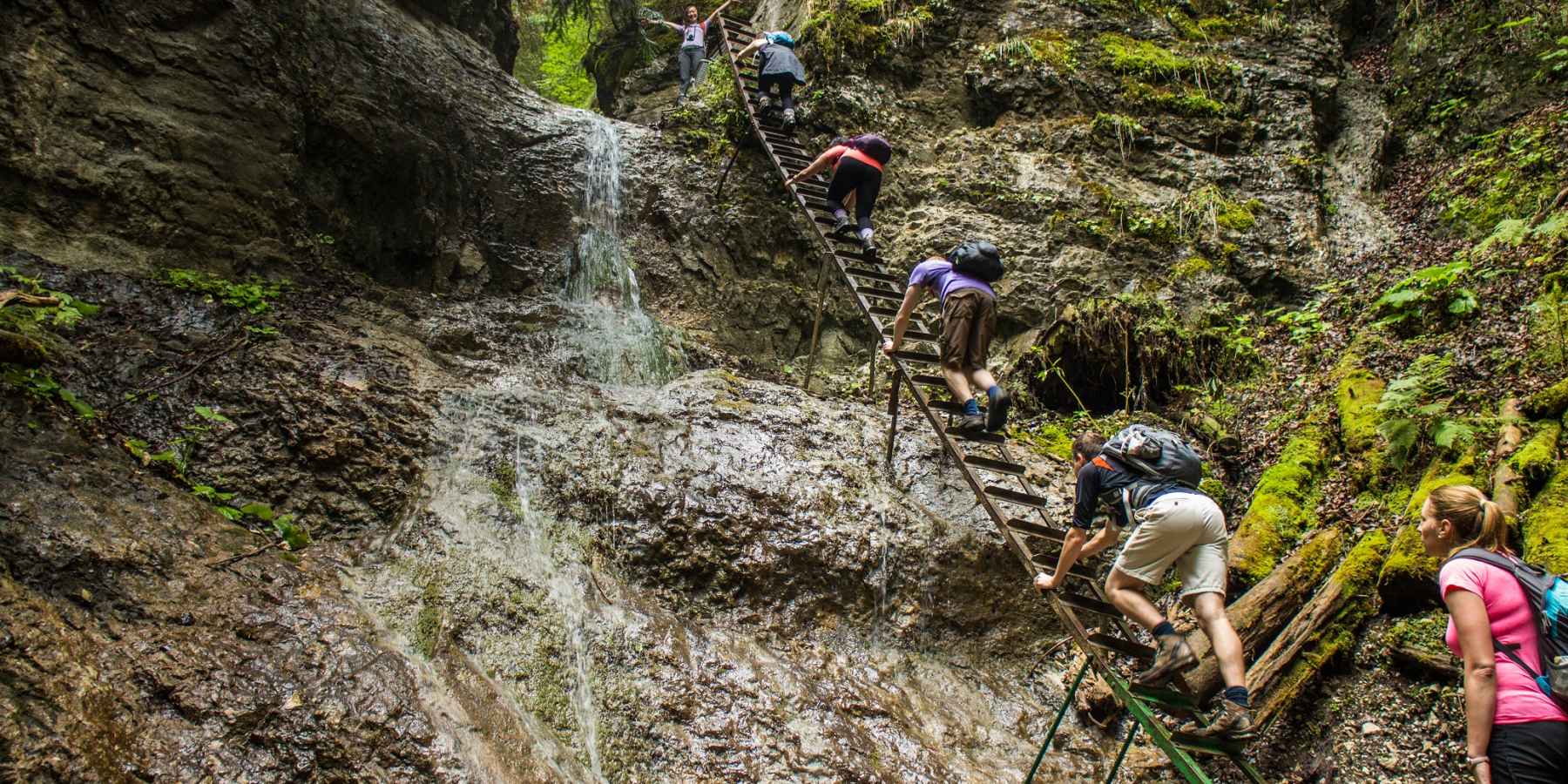 Cross the aptly named Paradise National Park and trek through a mountainous landscape of forest, meadows, plateaus and caves. Then, after crossing some of the most remarkable gorges in Europe, you'll celebrate your success by unwinding in the bubbling waters of a rejuvenating thermal pool.
Travel to: John Paul II Kraków-Balice International Airport, Krakow. Check flights
Days off work: 1.5
8. Introduction to Mountaineering on the Isle of Skye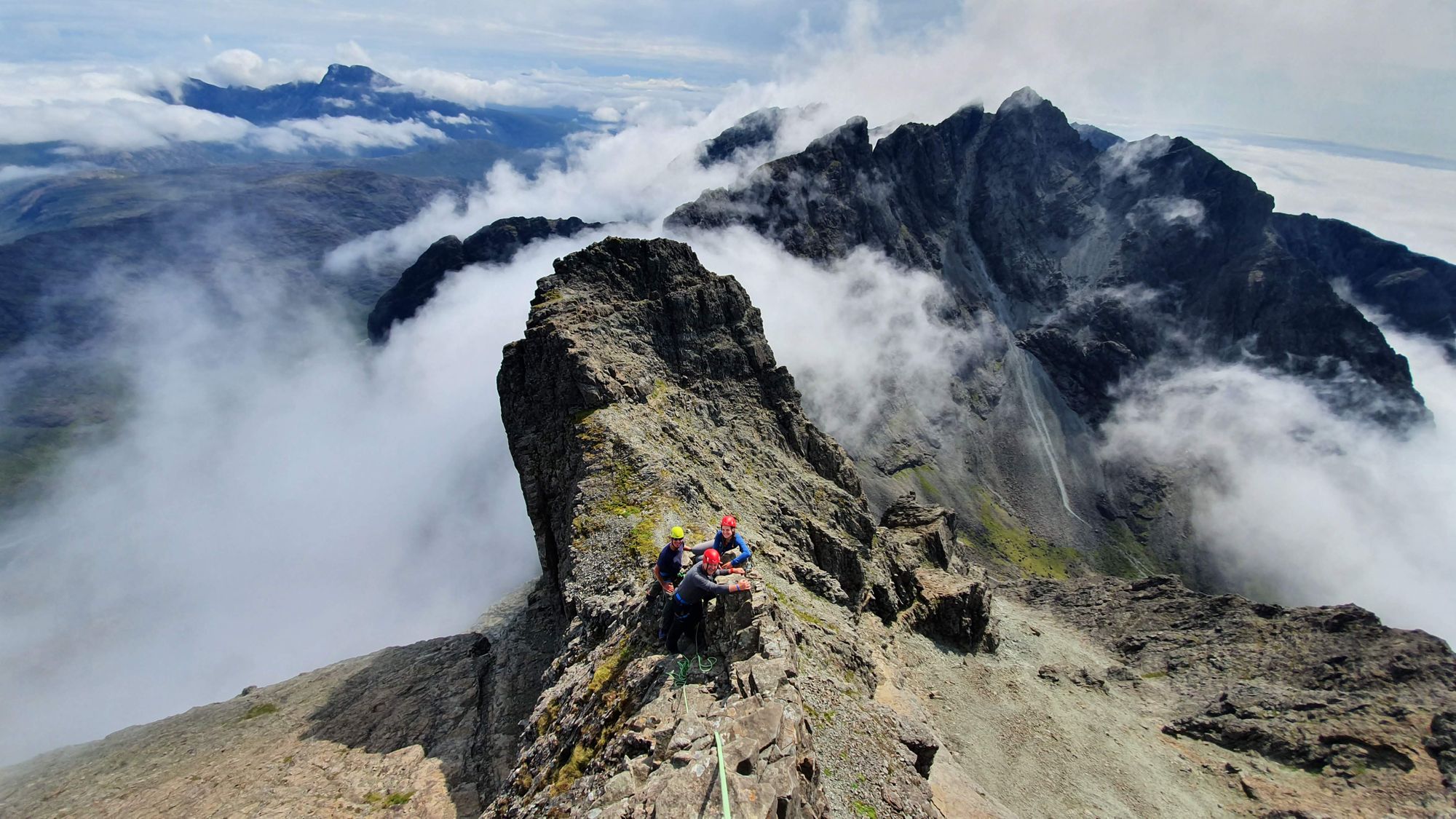 Learn essential mountain skills in the spectacular Cuillin Mountains. A guide to climber ratio of 1:2 gives you the opportunity for expert instruction, and gives you flexibility to tackle the climbs. You'll begin by hiking through the gorgeous Isle of Skye, tackling climbs of increasing complexity. This culiminates in 'Inaccesible Pinnacle', Scotland's most notorious munro, where you'll climb to the top and abseil down.
Fly to: Inverness, bus to Broadford, Skye Check flights
Days off work: 2
9. The Snowdon Challenge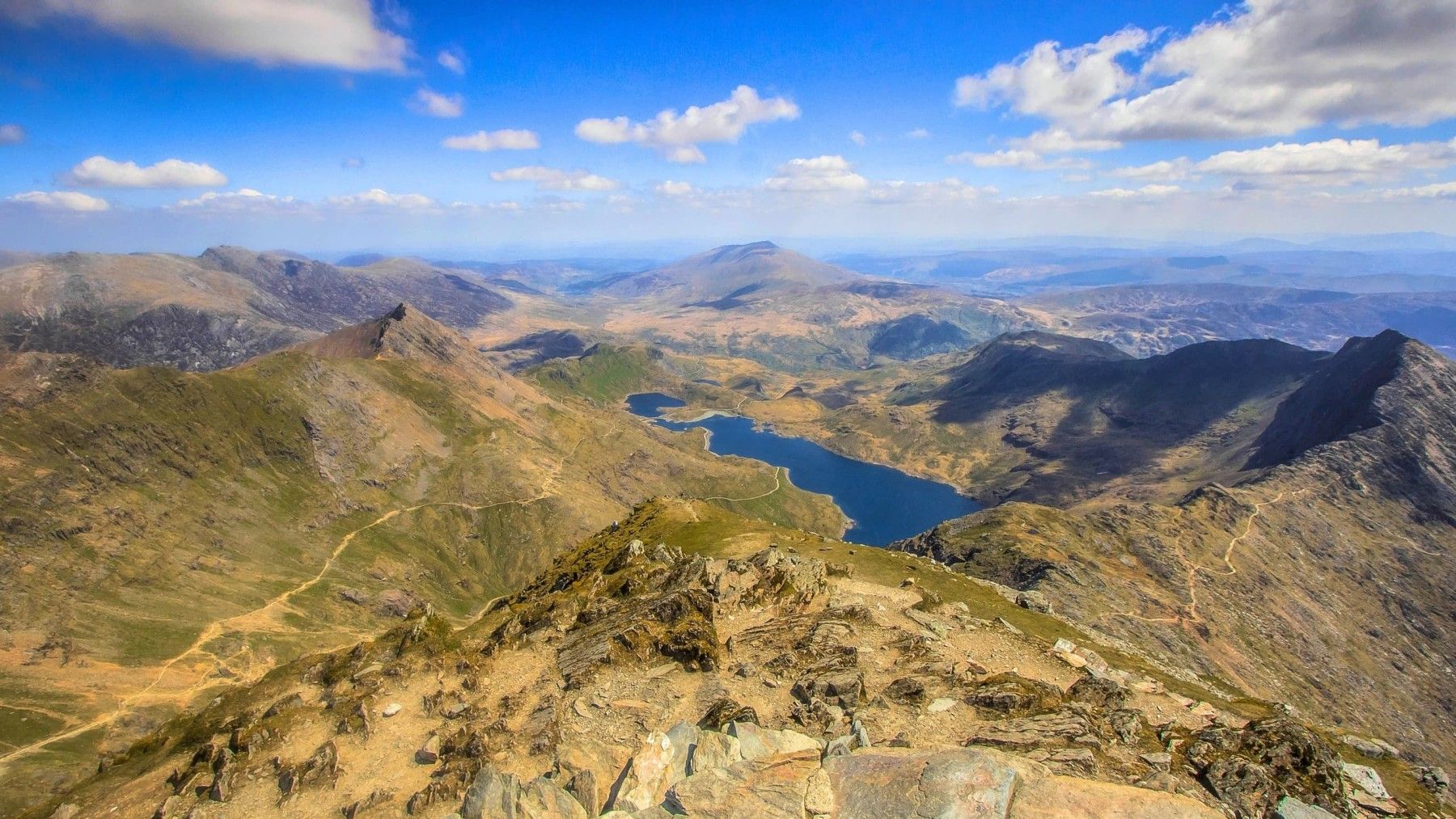 Cycle, trek and paddle your way through Snowdonia National Park – all in just 12 hours. You'll cycle 17km to the base of Mount Snowdon itself, hike to the 1,085-metre high summit, then head back down for a spot of kayaking around Llyn Padarn, a glacial lake that's fed by the mountain you just conquered.
Travel to: Bangor (Gwynedd) Train Station
Days off work: 0
10. Arctic Wilderness Experience in Finland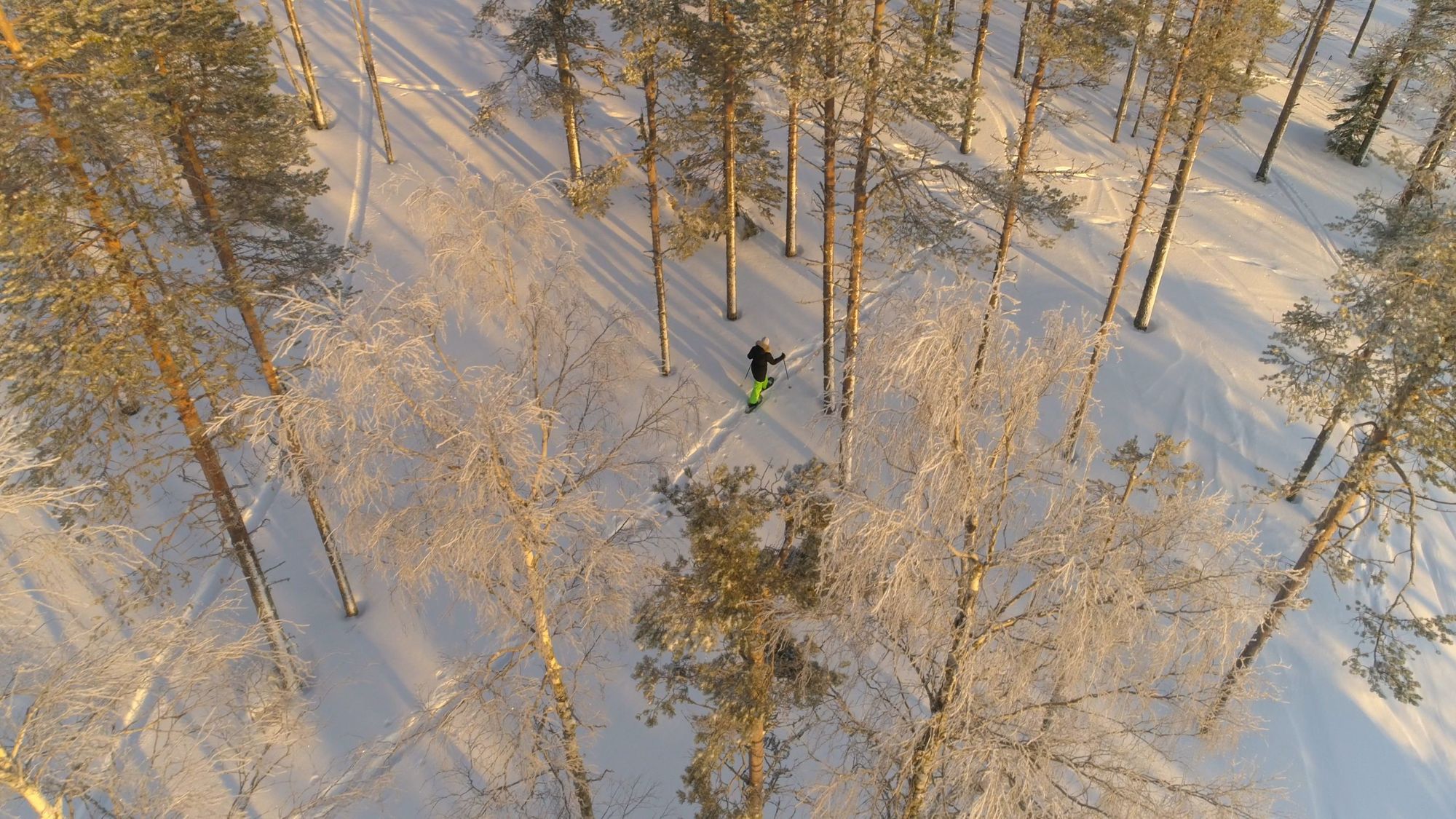 Explore the snow-blanketed wilderness of Finnish Lapland. Clip on skis and journey through icy taiga forest, learning how to survive during an Arctic winter. Bed down in a cosy cabin, and build your own snow shelter for a night out in the wilds. You'll be able to warm up in a traditional Finnish sauna. Eyes peeled for the Northern Lights!
Travel to: Rovaniemi Airport, Skibus to Pyhä
Days off work: 2
Feeling inspired? Then check out our Epic Weekend Adventures!