Do you long for an adventure? If so, you're not alone. A lot of us are guilty of scrolling through social media and wishing we could be like the people we see climbing mountains or cycling across continents. And many of us are equally guilty of making excuses, and putting off that very same adventure.
There are plenty of obstacles to adventure, from time-consuming jobs to caring responsibilities. But our research (a survey of 1526 people) showed the main concern people had about adventures: 26.93% of respondents said they were worried about not being fit enough.
We decided to dig a little deeper into this. Just exactly how fit do you need to be to go on an adventure? How do you train properly if the thought of going to the gym or for a run in the rain bores you? And how can you change your perception of yourself as someone who's not fit enough to complete an adventure?
Nobody is born as someone who walks up mountains. Just because you can't do it right now, doesn't mean you won't ever be able to do it
We spoke to three inspiring adventurers, to ask them just that. Dave Cornthwaite runs the adventure community YesTribe, and is aiming to complete 25 different thousand-mile-plus journeys using non-motorised transport. Elise Downing ran 5,000 miles around the coast of Great Britain between 2015 and 2016, and Abby Popplestone is a long-distance bikepacker. They have plenty of advice to offer those worried about being too unfit or unprepared for adventure.
"It's really easy, if you've not got a background doing sport, to think that you're not the kind of person that goes on adventures," says Elise. "But those things can change. Nobody is born as someone who walks up mountains. Just because you can't do it right now, doesn't mean you won't ever be able to do it."
It's Not About Being 'Sporty'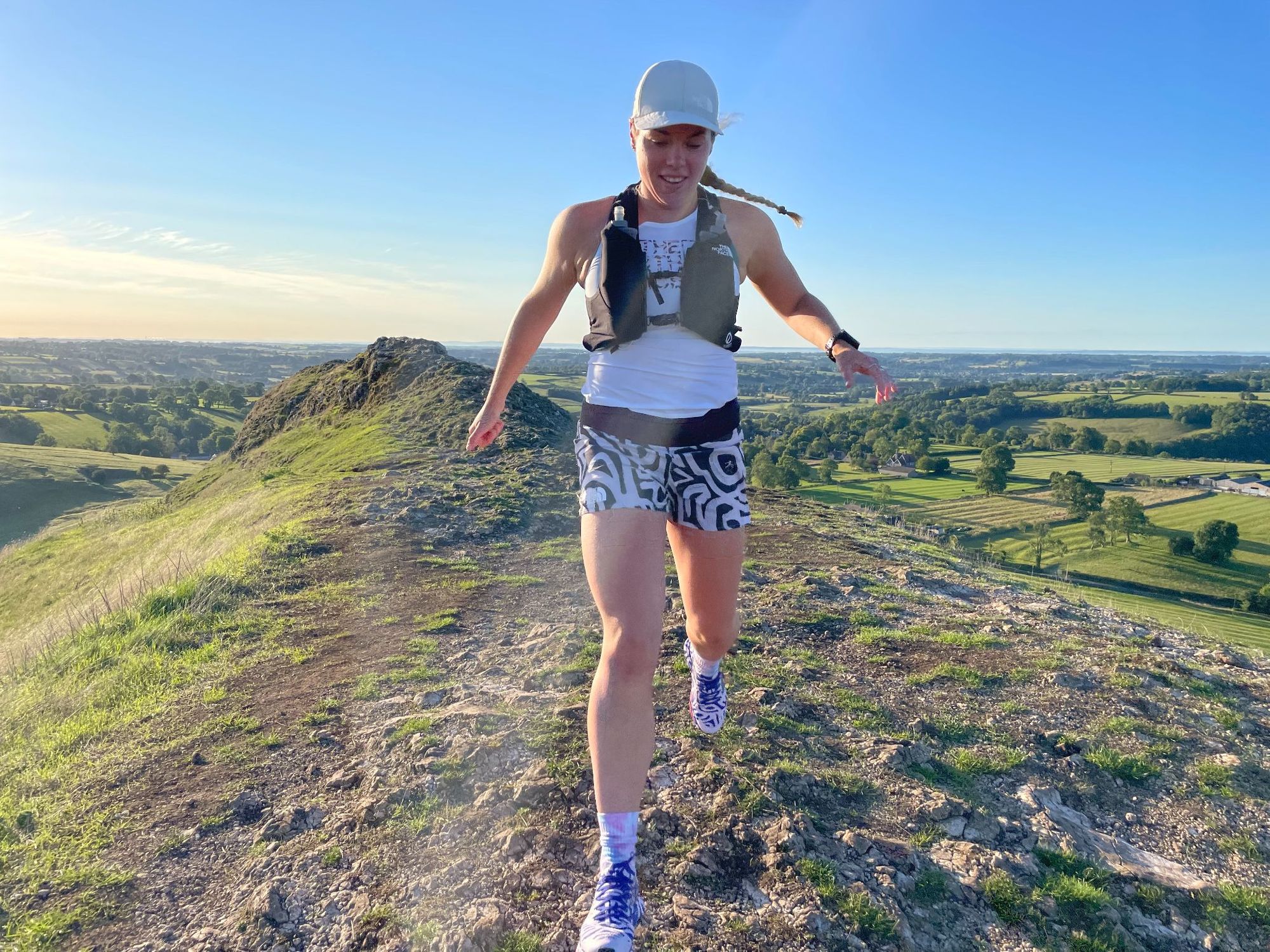 Neither of the three adventurers we spoke to thought of themselves as particularly 'sporty', especially in childhood. In fact, both Elise and Abby had an antipathy towards P.E lessons at school.
"There were a lot of things I didn't like about P.E and sport," Elise says. "I just thought you ran or you played football if you were good at it and going to win games; and if you weren't going to, then what was the point?"
Abby, meanwhile, remembers bunking off P.E. by hiding in the showers.
"I came from a family that just didn't really do anything outdoors," she explains. "We're very indoor people. My family likes watching telly, and that's what I grew up with. So the thought of exercising felt like punishment to my body rather than something that I could enjoy."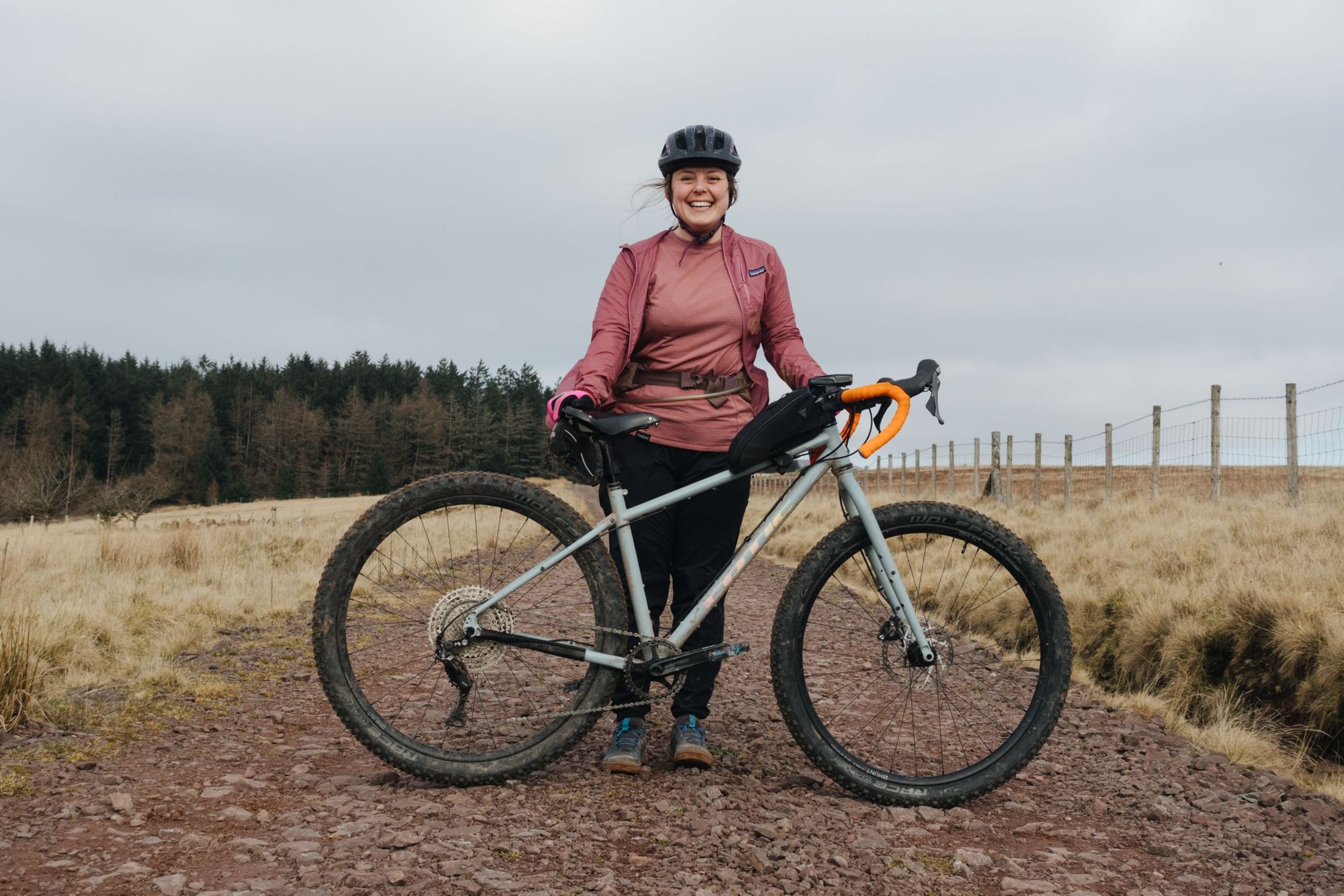 So, what changed? For Elise, after taking up running at university, it was about the slow improvements she saw over time.
"It felt quite magical that one day I couldn't run for two minutes and then a few months later, I could do 5k and run for half an hour without stopping," she says.
It felt quite magical that one day I couldn't run for two minutes and then a few months later, I could do 5k and run for half an hour without stopping
Elise soon discovered trail running, and then multi-day hiking, both of which she enjoyed far more than road running, as they allowed a greater immersion in nature. She recommends finding an activity you enjoy, and taking it slowly, gradually increasing the length of your runs and hikes.
"Having an exciting goal in mind will help you do that. It's the only thing that will get me out for rainy runs on the streets - I think, 'this is terrible but it means I get to go and climb that mountain'," she says.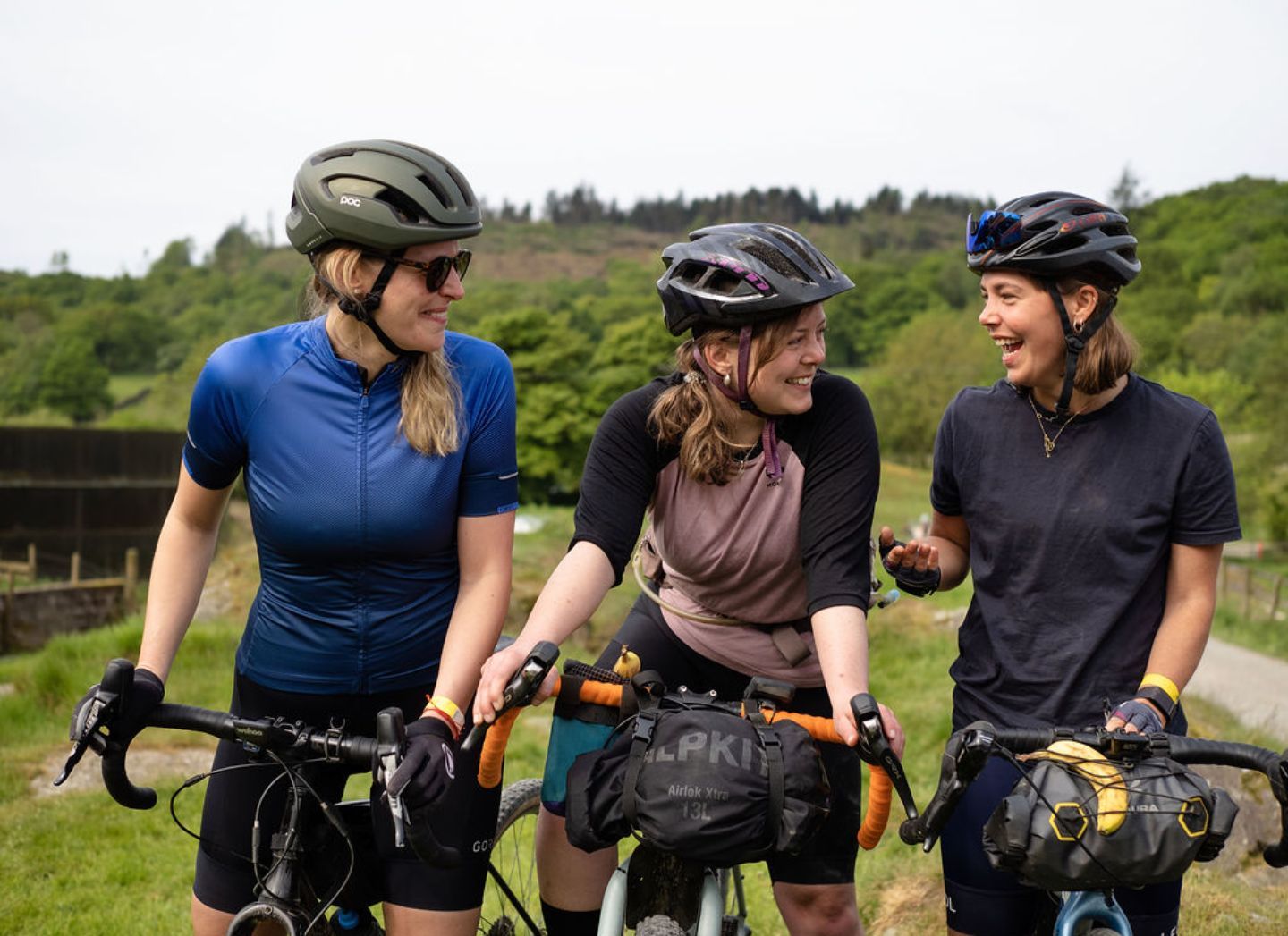 For Abby, fitness is a lot about mindset. In particular, changing the stories we tell about ourselves; that we're not 'sporty' or 'adventurous' or 'outdoorsy'. All of this is under our control to change - which is what happened to Abby.
Abby was first introduced to climbing outdoors at university through a boyfriend. Although she enjoyed it, she always felt like a "bit of a tag along". But their break-up allowed her to discover the outdoors on her own terms - she tried wild camping, hiking and eventually bikepacking.
"I still don't even really see myself as a cyclist to be honest, which is mad because on paper I've done a lot of cycling," she says. "But those narratives, those stories we tell ourselves, are so embedded and so strong that they're hard to shift."
If you have similar thoughts - stories you tell yourself about not being fit enough, or not being a 'real hiker' - Abby advises digging a little more deeply into them.
"Who told you that you aren't fit enough? And where is that coming from?" she asks. "Is it a story you're telling yourself, or is it because you are choosing something that's wildly too difficult for you? If I decided I was going to run a marathon tomorrow, I know I would have a really hard time because I'm not fit enough for that, but I could definitely go out for a run."
"I definitely still feel like an imposter but I think I've stopped caring about it or I've stopped placing a judgement on myself. In regards to not knowing as much as other people, I started to frame it as an opportunity to try something new."
Who told you that you aren't fit enough? And where is that coming from? Is it a story you're telling yourself?
Abby recommends saying 'yes', even if you're worried about not being fit enough or experienced enough to complete the challenge. The more times you say 'yes', the more likely you are to change your perception of yourself as someone who isn't adventurous. She recently participated in her first downhill mountain bike race, using a full suspension bike for only the second time - something she was incredibly anxious about.
"I came last in my category, but I don't care because I feel like a winner - I tried something new and had a really good time," she says. "And if I just listened to those shame gremlins who told me I'm not good enough, I don't belong there, then I would have missed out on something amazing."
It's Not About Being Fit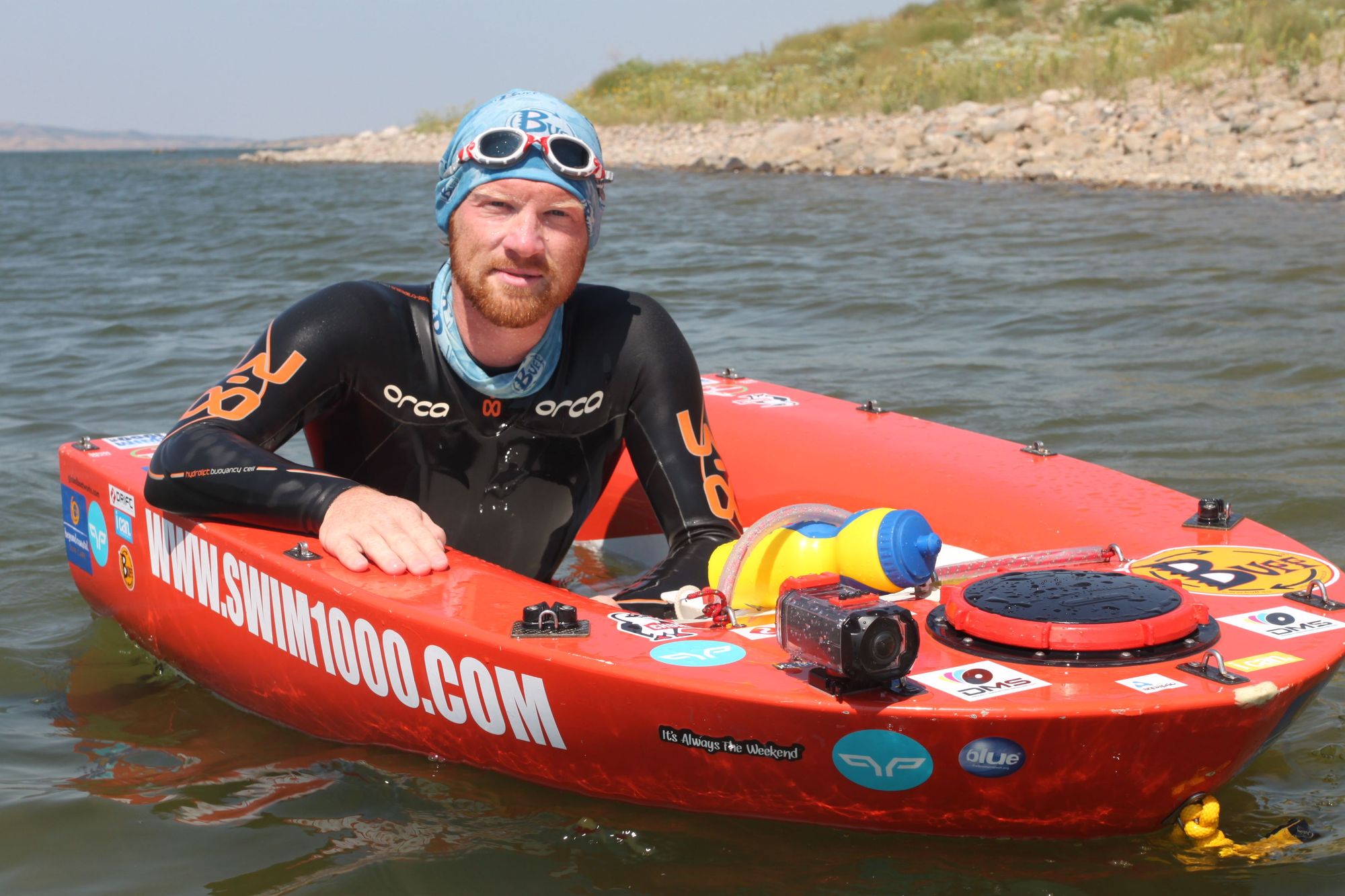 When you think of adventurers, what springs to mind? Is it a rugged polar explorer, or a record-setting climber? Is it great feats of endurance? While this might have been the case 50 years ago, we'd argue that the definition of adventure is broadening, and becoming far more individual.
For Dave Cornthwaite, who spent much of his time between 2005 and 2019 adventuring, it was never about being the fastest or the fittest.
"I was just looking for a very freeing lifestyle, and the act of going on a long, slow non-motorised self-propelled trip," he says.
Dave explains that he never embarked on a gruelling training schedule, preferring to get fit as he travels. What's more, when he begins his non-motorised adventures, be it skateboarding across Australia or paddling down the Mississippi, he's normally trying out that mode of transport for the first time.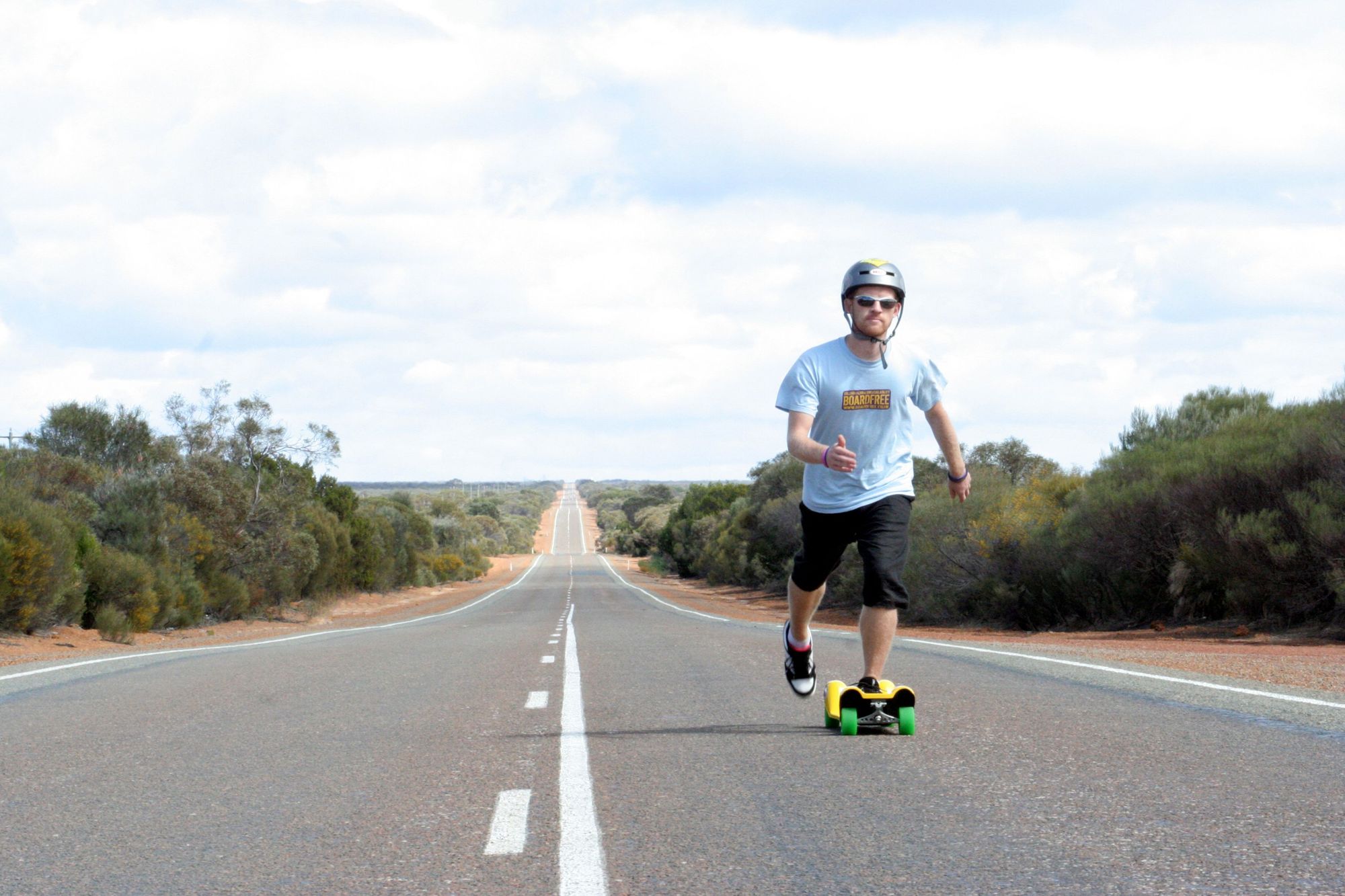 "I take it really slow, take all of that pressure off, and again realise that this journey is mine and nobody else's," he says. "I'm starting each adventure as a chubby, unfit person who's never even tried this thing, who just wants to travel slow and meet some cool people along the way.
"I love the feeling of approaching and growing into a task. You have to start everything from the beginning at some point, it's about just taking that leap and being really happy to learn along the way as opposed to being an expert."
For Dave, then, part of the joy of adventuring is trying something new - of learning, rather than becoming an expert. He recommends structuring your adventures around what motivates you; think about what you enjoy, and what you want to achieve.
"You don't have to accept competition as a driver but just do things that make you happy, and realise ultimately that no one else cares what you do, whether you're successful at it or not," he says.
Learn to Go At Your Own Pace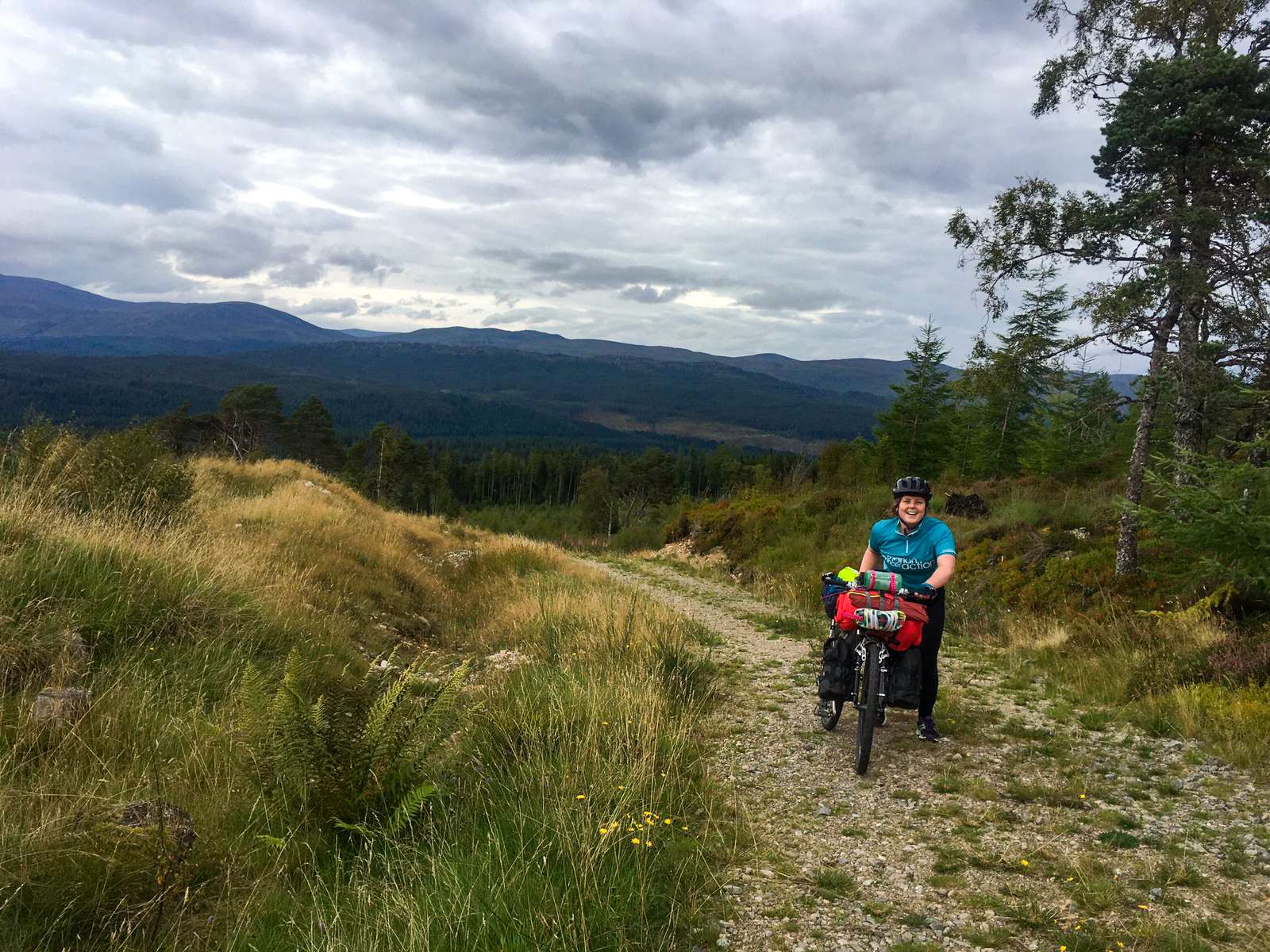 Once you've decided upon an adventure, the next thing you need to do is start training for it. This is something that it's easy to put off - which Abby says she was guilty of before starting her first long-distance bikepacking adventure along the GB Divide, from John O'Groats to Land's End.
"I procrastinated on it, I think because I was scared of the trip, and the magnitude of it," she says. "So I just adapted the daily mileage. It took me way longer than I thought, but I still did it and I'm really glad that I did. I got halfway before I got a knee injury and it meant that I had to postpone the trip, but I'm really, really proud that I got halfway, because halfway is better than nothing.
"You just get fit as you go. Getting out the front door is the hardest part. Having said that, I think there is some training worth doing. I got that knee injury because I have a lazy bum cheek and all kinds of things. So I then did some training to help strengthen everything around it, which has helped with my performance and enjoyment. But you don't necessarily need to be super fit at the beginning - you've got to start somewhere."
While she's not suggesting people begin an adventure with zero training, Abby does advise people to adapt their adventure to suit their needs, even if it means travelling more slowly or less far than you initially anticipated.
"Assess the route, and see how you can adapt it to suit your level of fitness, rather than trying to expect yourself and your fitness level to suit your route," she says. "You don't want to wreck yourself so that you never want to do it again. You want to have an amazing experience, that makes you want to come back and do more."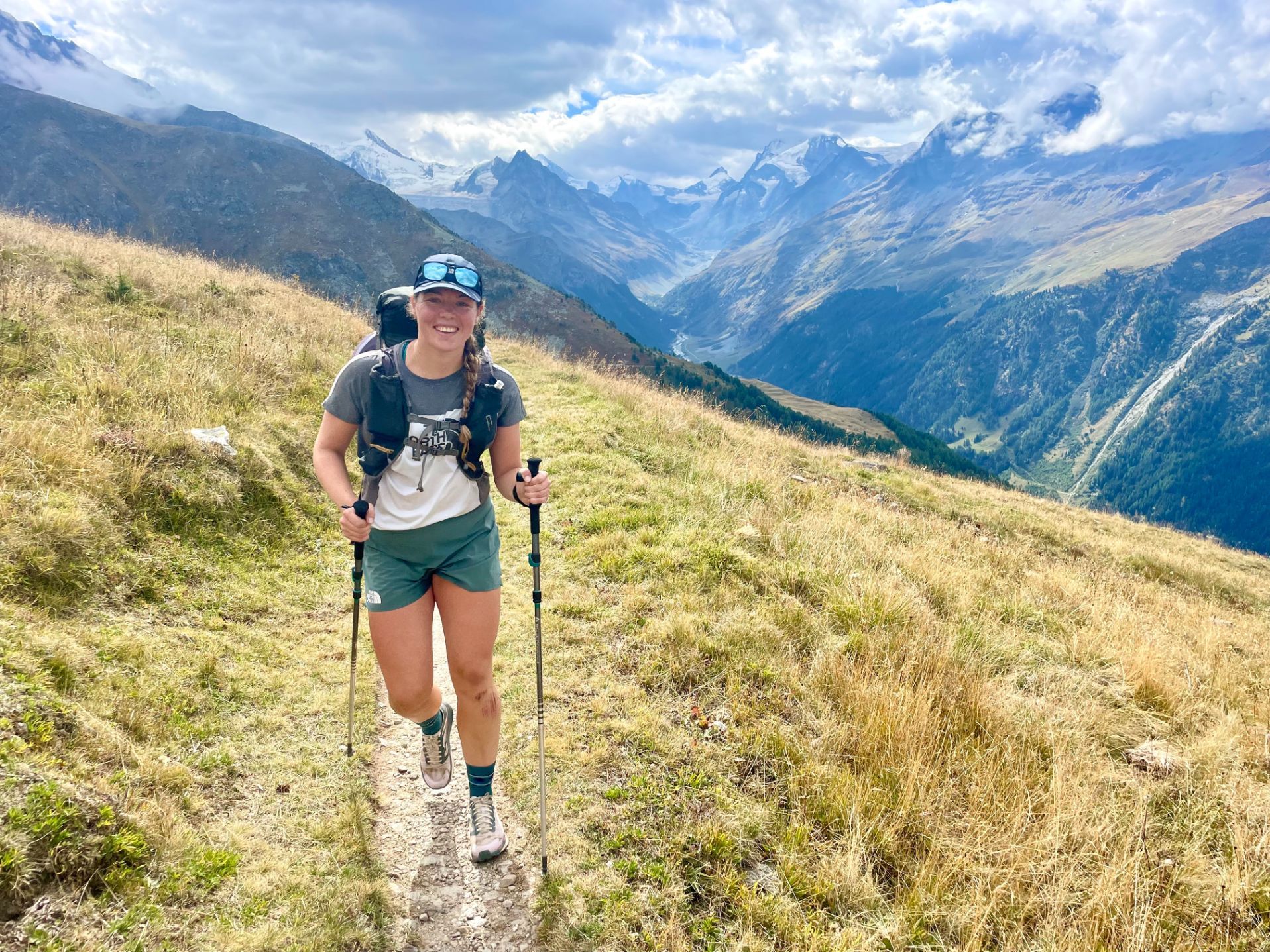 This is advice that Elise agrees with, especially since she also started her run around the country with minimal training.
"At the beginning, I really wasn't going very far; maybe eight to ten miles, but over the course of the whole day," she says. "People probably think that you have to be super fit, but you can do very unimpressive distances every day, and if you just keep going you get really far."
For Elise, mental resilience is just as important, if not more so, than physical fitness.
"I think you can actually suffer through quite a lot. The physical fitness just makes getting there a bit more enjoyable," she says. "But you can be as fit as you want - if you haven't got the mental resilience, you're not going make it to the finish line."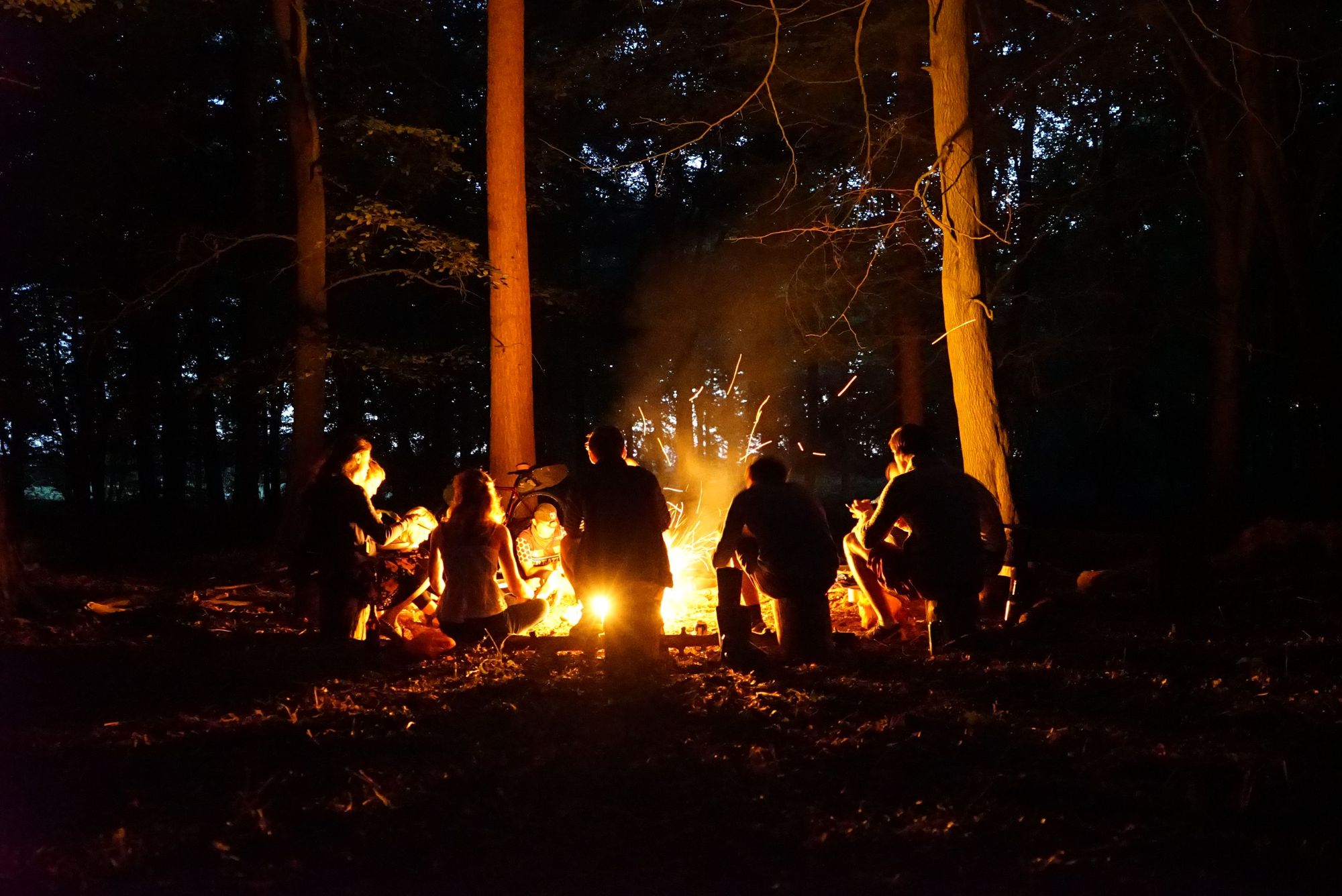 One way to build confidence in your fitness and ability is through the support of other people.
"It's so important to find people who support you. Anyone who tells you that you can't do something like that, just get rid of them. You don't need that mess in your life, " Dave says.
If you do feel unsupported or isolated in your fitness journey, there are plenty of groups you can join to find that support, both in person and online. Dave's The YesTribe Facebook groups have a 'no troll' policy.
Who told you that you aren't fit enough? And where is that coming from? Is it a story you're telling yourself?
"It's not up to anybody else what they think about your adventure, but you can ask a practical question or just share what you're doing, and your enthusiasm and your worries for it. You'll get loads of support on there, which translates into confidence," he says.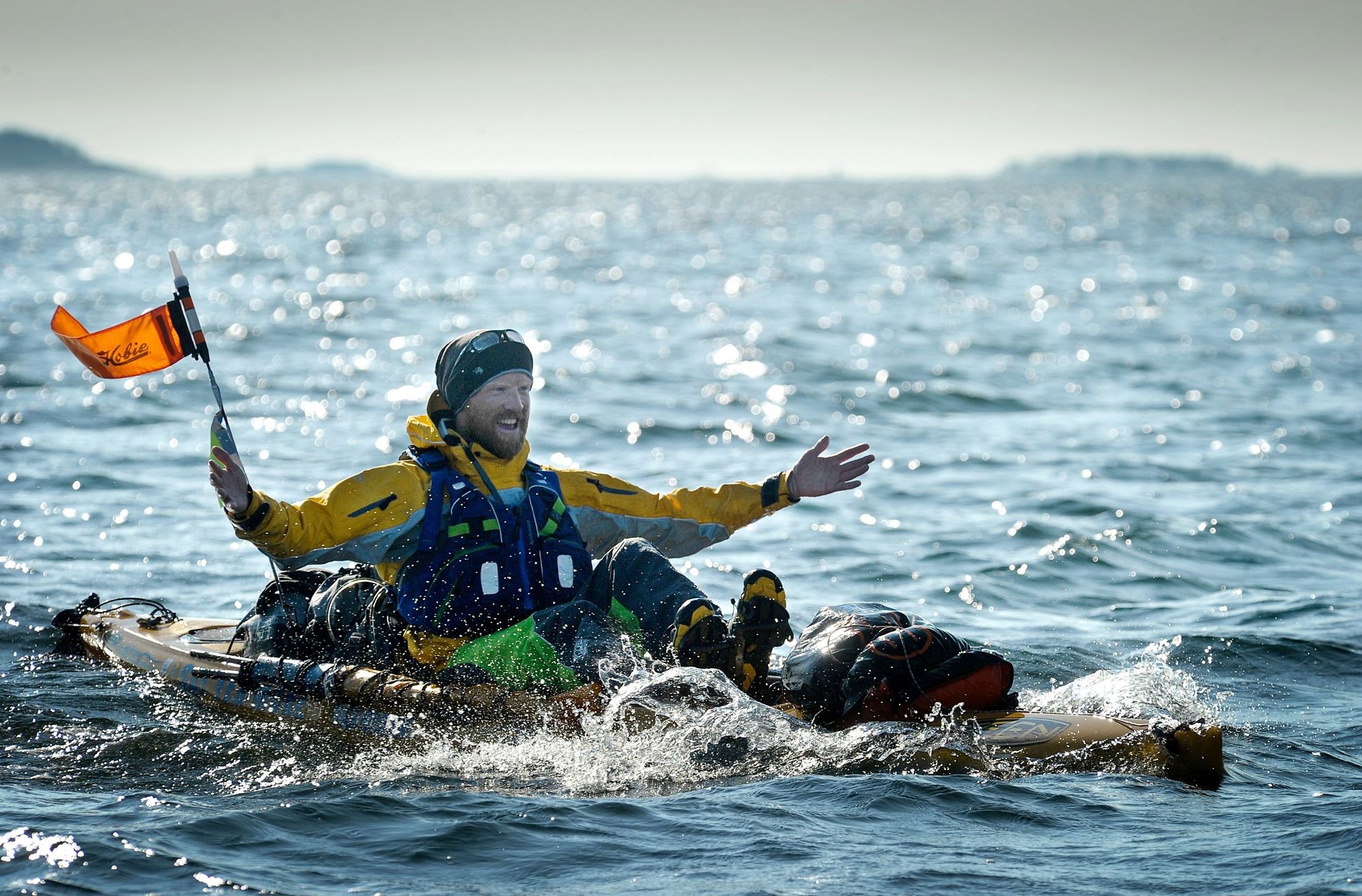 "I think we all fear being the slowest person; I definitely do," Elise adds. "But it's rare that is actually the case. Besides, if you're signing up for a group trip, it's because you want to do stuff with other people and have the guide there - you're not doing it because you want to do your fastest walk ever. So I don't think anyone ever minds if someone's a bit slower."
So next time you find yourself thinking you aren't fit enough for something, pause to think why that might be. Is it just a story you've told yourself? Because if so, it's time to change that narrative. Fitness is a journey, and taking the very first step is the most important, and most difficult, one of all.
Inspired? Check out our 'Easy Adventures' for people starting out on their fitness journey, as well as our Epic Weekends in Europe and beyond.