Costa Rica means 'rich coast', and this Central American country certainly earns its name. It has an abundance of natural habitats, 12 ecosystems in all, ranging from misty cloud forests to vibrant coral reefs, and volcanic peaks reaching over 3,000m high. Costa Rica is also known for being one of the world's most biodiverse countries - despite occupying only 0.03% of the world's landmass, it's home to 5% of its species (around half a million). Sloths, blue morpho butterflies, toucans and howler monkeys call its forests home, while sharks, manta rays, dolphins and whales live in its surrounding waters.
However, like many countries, Costa Rica suffered significant deforestation between 1940 and 1987, when the government stepped in to save it. Tremendous efforts from environmentalists and the government have ensured that Costa Rica has increased its tree cover from 26% in 1983 to over 52%. It's now one of the world's pioneers in eco-tourism, offering tourists the opportunity to immerse themselves in nature and give back to the local community.
Costa Rica is the perfect country to visit if you love getting out into nature, and have a sense of adventure. There are all sorts of pulse-racing activities you can try, from surfing to mountain biking, zip lining through the rainforest or climbing a volcano. And there's plenty of opportunities for down time too, from relaxing on a beach to tree camping. Here are some of our favourite Costa Rican adventures.
The Best Time to Visit Costa Rica
Costa Rica has two seasons: wet, and dry. In general, the dry season is from December to late April, while the rainy season is from May to November. However, on Costa Rica's Caribbean coast, it's the opposite way round. You'll also find climatic variations in different habitats across the country - it's always a few degrees cooler up in the mountains, for example.
The dry season is also known as high season, with temperatures ranging from 30-37 °C in February and March, and very little rain. However, in some regions cool seasonal winds keep the temperature pleasant in January and February. This is the ideal time to visit if you're looking to escape the bitter European winter, although you can expect crowds.
Rainy season is also called the 'green season', as all the vegetation starts to bloom, and the hillsides and forests become lush and verdant. You'll experience frequent tropical storms, generally during the afternoons, but it's an exuberant spectacle very different from cold European drizzle.
Transitional months such as May and November are good times to travel, as you'll experience very little rain, and fewer crowds. November is ideal, as the countryside is still lush from the monsoon. Furthermore, around the end of June is a two/three-week dry spell in the rainy season, known as the 'Little Summer of San Juan'. However, you can't set your watch by it. Pack sun cream and a light raincoat, whatever time of year you travel!
8 of the Best Adventurous Things to Do in Costa Rica
1. Go Tree Camping in the Costa Rican Rainforest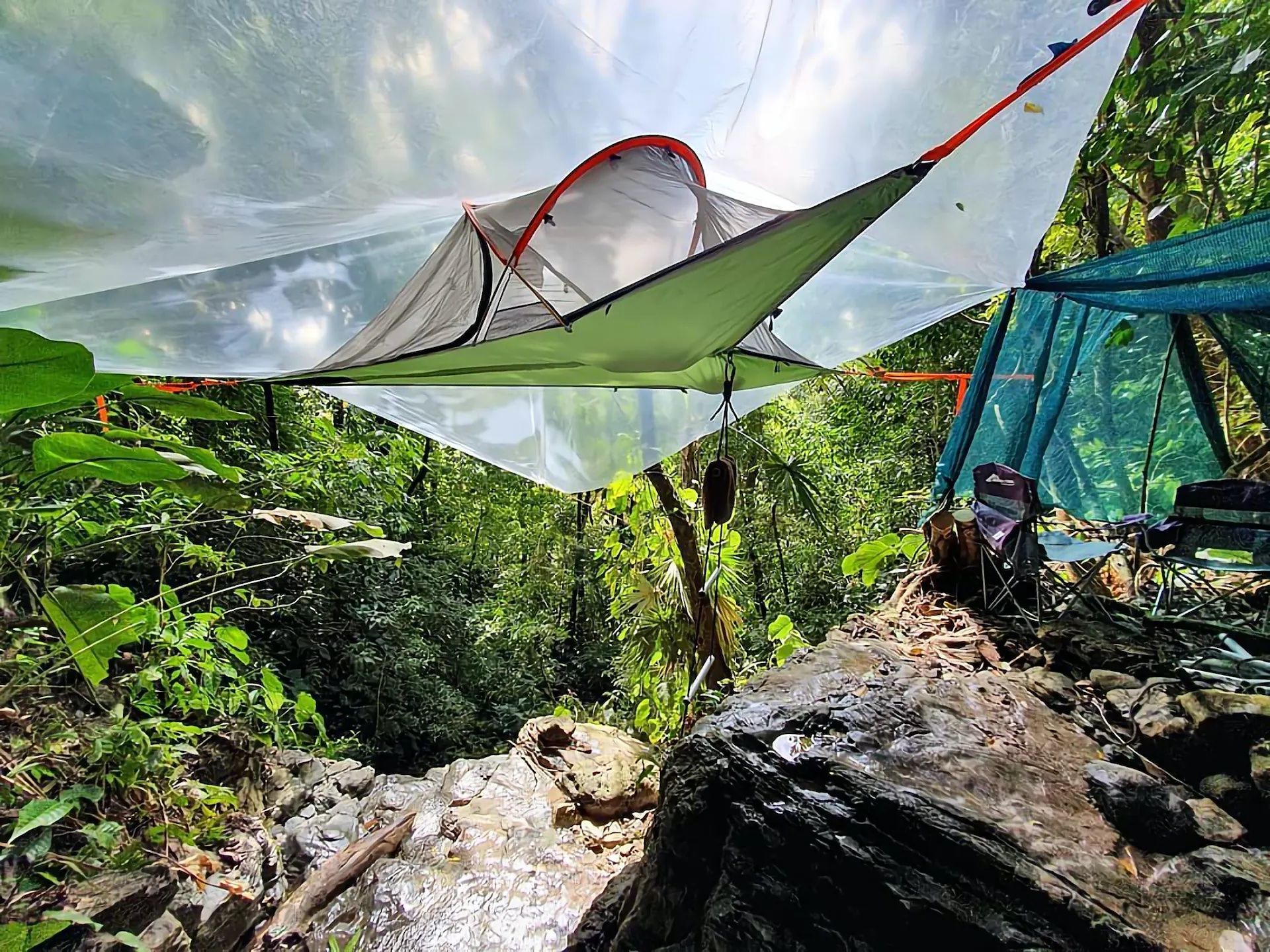 The term 'tree camping' is pretty self-explanatory, really. You'll be staying in tents suspended above the forest floor, surrounded by the dense foliage of the jungle. This way, you'll discover a completely different world in the treetops, after hiking at ground level all day.
Rediscover your inner child by climbing up the tree to reach your tent. Only in this case your inner child is protected with certified climbing gear, such as a helmet and harness, and a professional climber will be on hand to help you use it.
There are some brilliant tree camping sites in Costa Rica. One is located in the rainforest swathing Cerro Adams, the highest mountain in the Golfito region. Another is located near the laidback San Josecito beach.
2. Kayak the Clear Waters of Golfo Dulce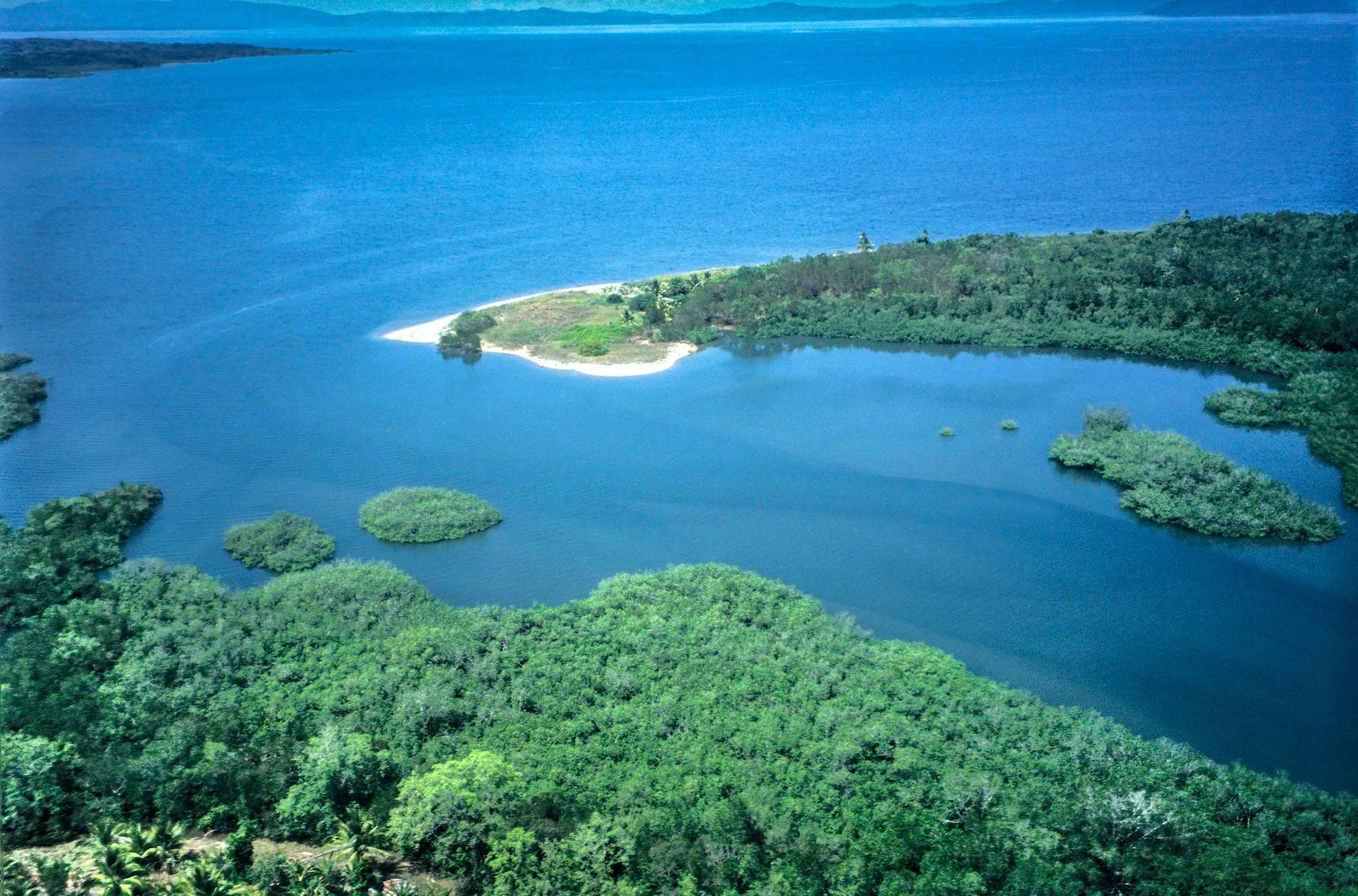 Use the small city of Golfito as a base to explore the Golfo Dulce, one of the world's only tropical fjords. It's located in the south of Costa Rica on the Pacific coast, away from the country's major tourist hotspots. Golfo Dulce means 'sweet water' and it lives up to its name, with tranquil turquoise seas perfect for kayaking. It's also possible to see bioluminescence in the water at certain times of year.
Paddle along the shoreline, which is carpeted in rainforest and fringed with mangroves. Look out for whales in the deeper water as you go. In the waterways and estuaries around the coastline, keep your eyes peeled for river otters, waterfowl and monkeys in the trees. You can pull ashore on one of the region's deserted beaches for a picnic lunch and a swim. And there are plenty of options for rainforest hikes in the area too, which you can access by kayak.
3. Hike the Arenal Volcano Trail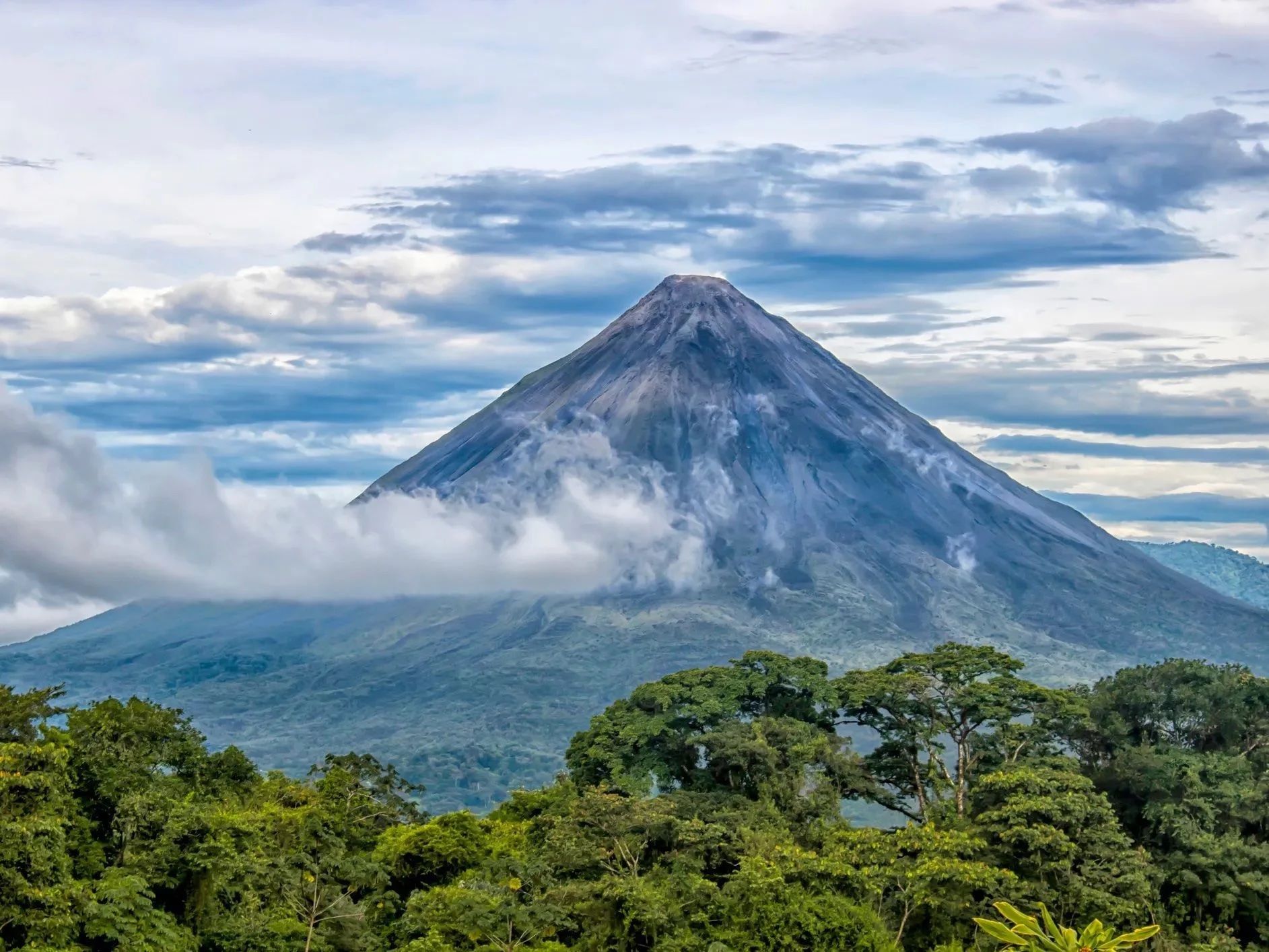 In 1968, Mount Arenal erupted for the first time in centuries. Now that volcanic activity has subsided, it's possible to hike through the nearby rainforest and lava fields. The best-known hiking trail is Arenal 1968, which traces the path of devastation wrought by the 1968 eruption. However, it's only 2.5km-long. Those looking for something a little more challenging might prefer the Bosque 1968 trail, which is 4.5km-long and takes around two and a half hours.
This Arenal volcano hike takes you through the rainforest and past Lago Los Patos (a small lake formed by the eruption), before hiking uphill to a viewpoint. You'll cross lava fields where the rainforest is beginning to regenerate. As you walk through the lush vegetation, you might hear the calls of howler monkeys, or catch sight of the aquamarine quetzal bird. As you peer through the foliage, you'll see the perfectly conical shape of the volcano.
4. Raft the Pacuare River
The remote, raging Pacuare River stretches for 120km from the Talamanca Mountain range to the Caribbean coast. It carves a path through Costa Rica's virgin rainforest, creating sheer canyons draped in foliage. It's also known to be one of the world's best rivers for white water rafting, with a healthy number of class III to IV rapids.
While many travellers choose to opt for a half-day excursion along the river, you can also embark upon a multi-day adventure. There are several tented eco-lodges along the banks of the river where you can stay overnight. One of the best options is to put in at La Cruz and raft for 10 km downstream, through the rainforest and past plunging waterfalls. Pull ashore at El Nido del Tigre, a camp named after the gargantuan ginger plants that carpet the area. It's worth having a rest day to explore this pristine environment, swimming in the rainforest pools and looking out for toucans and boa constrictors.
On the second day of rafting, head on an epic 20km journey down the river canyon. There will be some exciting Class II and III rapids to navigate, but there are also gentler sections where you can appreciate the scenery.  At the end of the journey, the jungle will give way to banana plantations - pull ashore to camp when you reach Finca Pacuarito. From here it's just a short drive to the Caribbean for some beach time.
5. Go Surfing in Manzanillo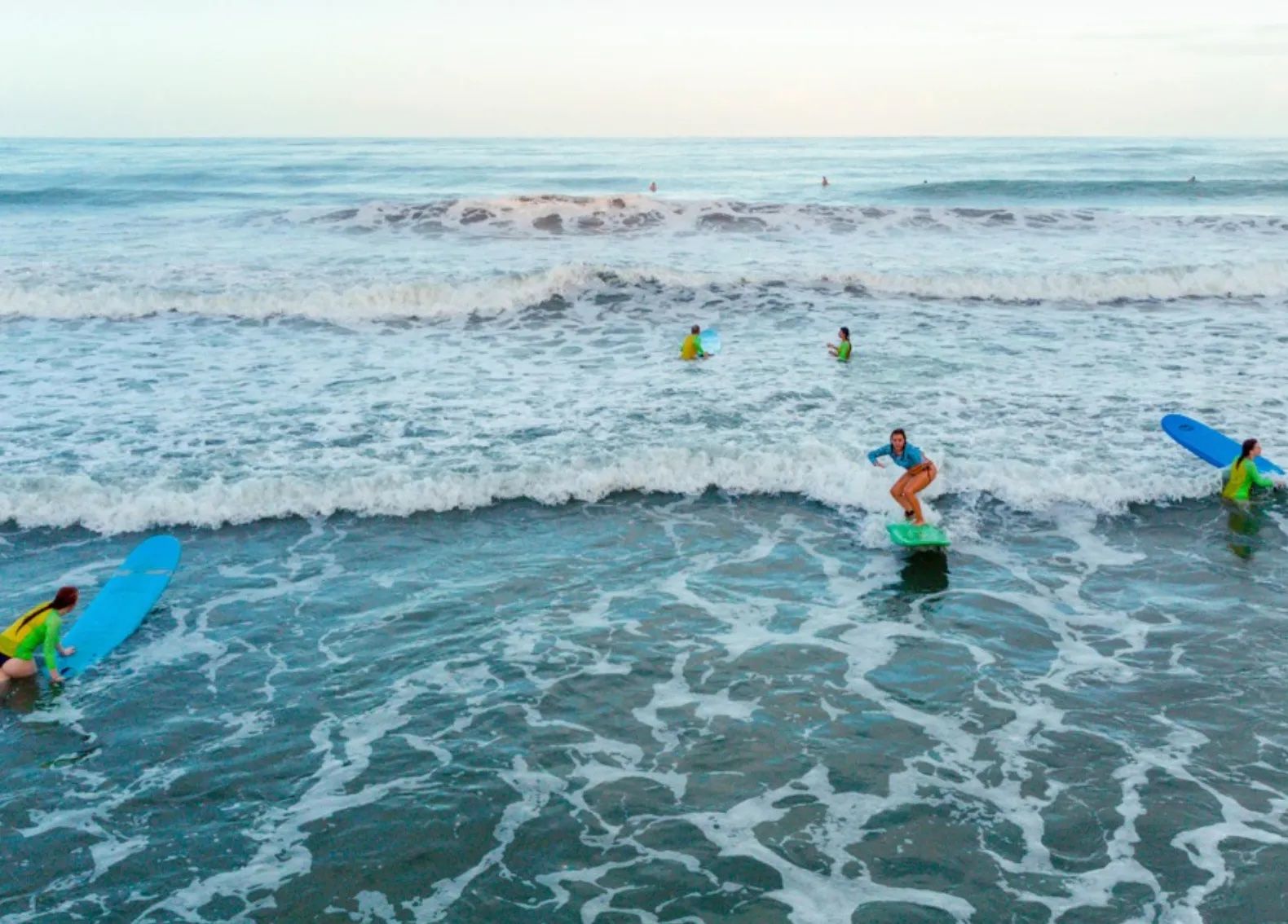 Costa Rica is a popular spot with surfers, thanks to its year-round waves, warm water and decent infrastructure. During the rainy season (May to November), the Pacific Coast offers up a healthy dose of northwest, south and southwest swells - it's also drier than the rest of the country. October until April is a good time to hit up the Caribbean coast, especially if you're looking to catch some big waves.
Of course, none of this is an exact science, and there will be lots of other factors which determine where you should go surfing in Costa Rica. These include whether you're a beginner or more experienced surfer, whether you're looking for a lively hangout spot or somewhere more off-the-beaten-track.
We can't get enough of the gorgeous beach town of Manzanillo, in the Limón province. Its pristine beach is bordered by the luxuriant rainforest of a protected wildlife reserve. There are seven wonderfully deserted beaches across this stretch of wild, forested coastline, stretching down to the black sand shoreline of Puerto Viejo, a town famous for its cacao plantations.
6. Hike through Tenorio Volcano National Park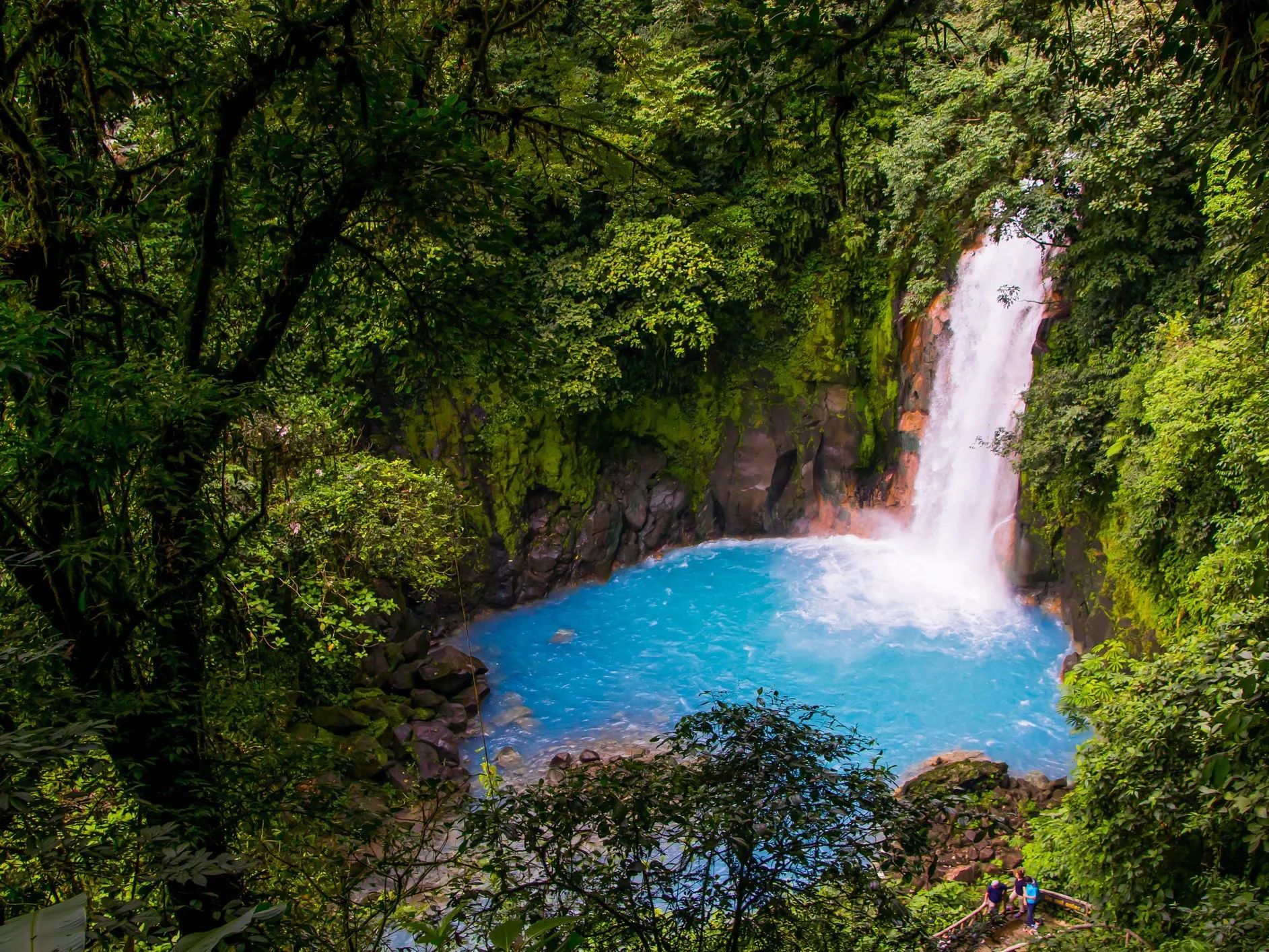 Tenorio National Park is a beautiful protected area in Guanacaste Cordillera, a volcanic mountain range in northern Costa Rica near the Nicaragua border. It boasts a wealth of ecosystems, including cloud forest, primary rainforest and two volcanoes, Montezuma and Tenorio. It's best known for the Rio Celeste, Costa Rica's most popular thermal river, renowned for its vibrant turquoise hue.
Take a guided hike through this verdant rainforest, crossing rickety rope bridges and stopping to admire the blue lagoons and the plunging, 30m-high Rio Celeste waterfall. Unfortunately, swimming isn't permitted in the Tenorio National Park - all those muddy hikers would soon get rid of the waters' turquoise hue. Besides, the river contains high levels of copper sulphate, which can be a skin irritant.
If that doesn't put you off, you can swim in the Rio Celeste outside of the national park, should you so desire - just follow the road alongside it until you reach a spot where the locals are swimming.
7. Kayak Manuel Antonio National Park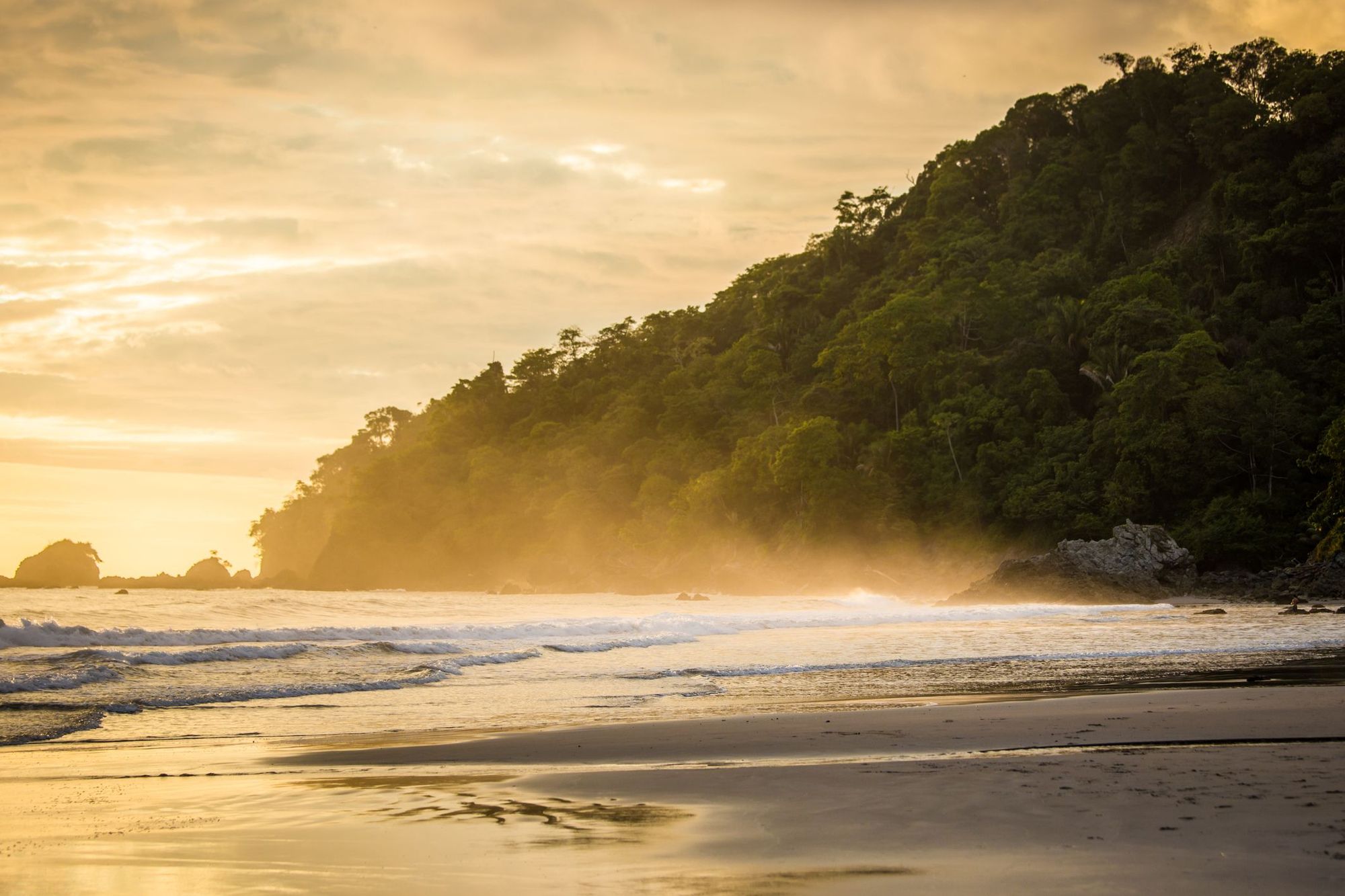 Located in the Central Pacific Conservation Area, the gorgeous Manuel Antonio National Park is renowned for its biodiversity. It encompasses verdant rainforest, white sand beaches and volcanic rock formations. Over 350 bird species call the park home, alongside animals such as three-toed sloths and endangered white-faced capuchin monkeys.
There are plenty of hiking trails criss-crossing the park, but to get truly off the beaten path why not take to the water? Paddle across azure bays, stopping off for a swim. You can also kayak down narrow waterways bridged by gnarled forests of mangroves, a fascinating ecosystem to explore.
8. Cycle Across the Continental Divide
Costa Rica is a cyclist's paradise. A popular sport with locals, the country boasts hundreds of MTB trails and quiet backroads that wind up steep hills and along the rugged coastline. You'll be able to find plenty of long-distance cycling routes in Costa Rica once you start doing your research.
If you're up for a challenge, strike out from the pueblo of San Lorenzo to the quaint hamlet of Santa Maria, which is a good place to stop overnight. After that it's a 14km stretch up a steep trail through cloud forest to the continental divide, a boundary which divides the country into Pacific and Caribbean sections. There's a spectacular view across the forested, cloud-swathed mountains from the highest point (2,330m elevation).
What goes up must come down, and in the afternoon you'll enjoy a (mostly) downhill ride on single-track trails and dirt roads. You'll end up in the beautiful Orosi Valley, renowned for its coffee plantations and lush meadows.
Inspired? Then check out our Costa Rica adventures, which take you from rainforest to coast.