Sun-kissed Aqaba is the only coastal city in Jordan, and an ideal destination for adventure seekers. It's backed by sandstone mountains and faces out over the turquoise waters of the Red Sea. The Aqaba Marine Reserve (AMR) lies a few kilometres south of the city centre - a protected area known for its colourful corals, and home to around 500 different fish species. Because of this, it's a renowned snorkelling and scuba diving destination.
The city itself is a compelling mixture of laidback modern living and Jordanian traditions. Enjoy relaxing at one of the private beach clubs or luxury hotels on the coast, where you'll find sun loungers, infinity pools and a host of watersports on offer. Visit the stark white Sharif Al Hussein Bin Ali Mosque, an example of contemporary Islamic architecture. Explore Aqaba's historic old town; its winding streets, fragrant spice souks and bakeries. Head to Aqaba Fort - also known as Mamluk Castle - a 16th century fort used by pilgrims en route to Mecca, and which played a vital role in the defeat of the Ottoman army in 1917.
Aqaba is also a good base for exploring Jordan more widely. It's a 90 minute drive from the ancient city of Petra, and under an hour from Wadi Rum, an otherworldly desert where you can hike through canyons and up sandstone mountains, take a camel safari over undulating dunes or enjoy some Bedouin hospitality in a tented camp. Aqaba is also the final stop on The Jordan Trail, a new 420 mile (675 km) hiking route from the northern town of Umm Qais down the country to the coast. Here's our guide to this fascinating city and its surroundings.
Where is Aqaba in Jordan?
Aqaba is Jordan's only seaport. It's located in the southwest of the country, on the Gulf of Aqaba, an inlet of the Red Sea. The historic city of Petra is located 80.1 miles (129 km) north of Aqaba.
What is the Best Time of Year to Visit Aqaba?
Our recommendation is to visit Aqaba - in fact, all of Jordan - is during spring (between March and June), or autumn (September to November). This is when the temperatures are at their most pleasant: in May, for example, the average temperature in Aqaba is around 27°C, and the average sea temperature is 22°C. However, because spring and autumn are the high season, you might find Aqaba is busier than other times of year.
December is quieter, and another good month with highs of up to 20°C in December and January, it's an ideal month for hiking, cycling and exploring. Unless you have a high heat tolerance, steer clear of the summer months, where temperatures can reach up to 40°C.
What to Do in Aqaba, Jordan
1. Snorkel in the Red Sea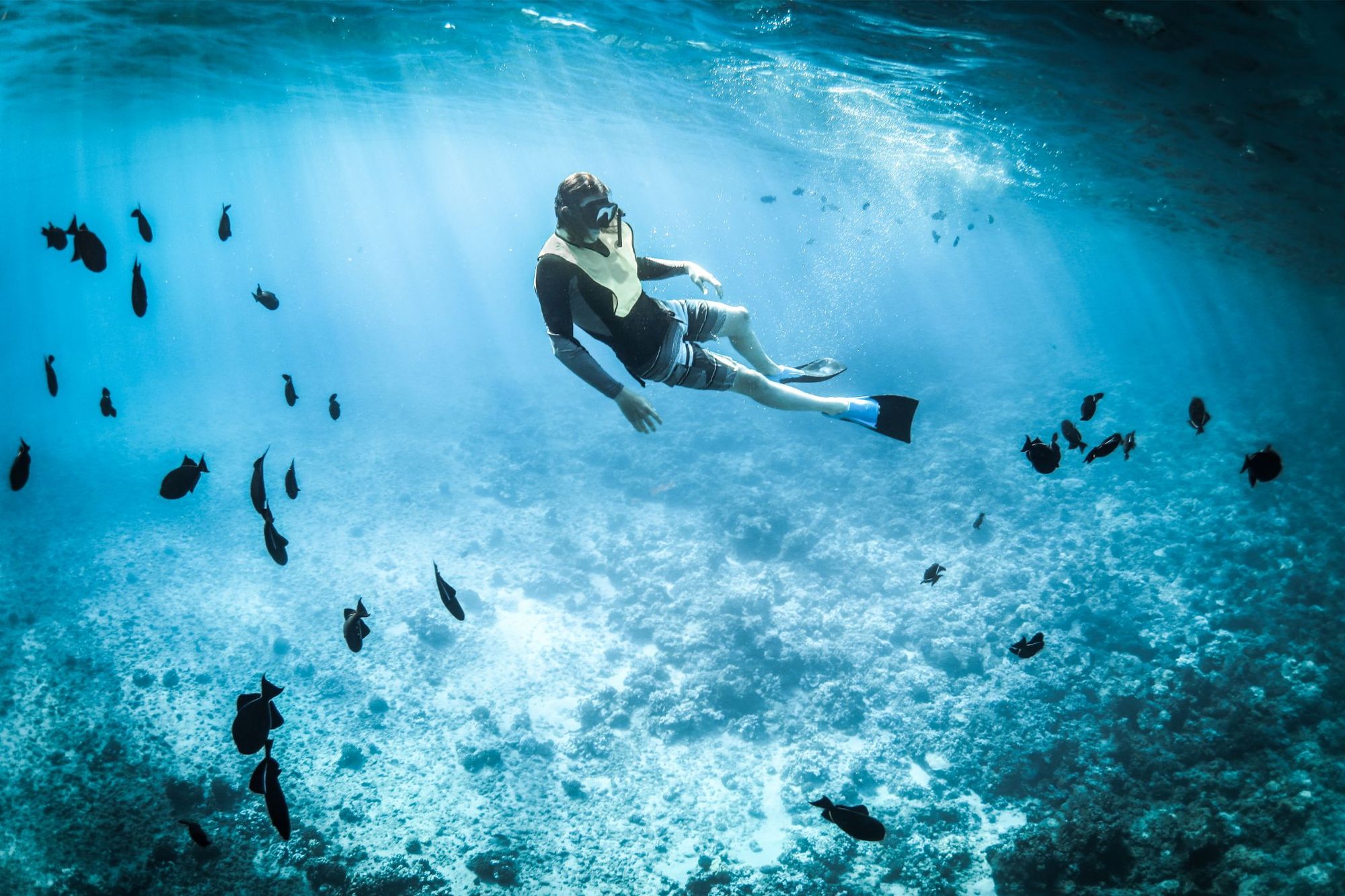 Considering its location on the Red Sea, Aqaba is an excellent destination for snorkelling. The Aqaba Marine Reserve (AMR) stretches for around four miles from Aqaba Aquarium to Tala Bay, and is renowned for its colourful, biodiverse coral reefs.
Popular snorkelling spots within the AMR include the Seven Sisters - which consists of seven coral pillars and a sunken tank which has grown into an artificial reef - and the Japanese gardens, a shallow reef where it's possible to see lots of marine life.
2. Go Cycling in Aqaba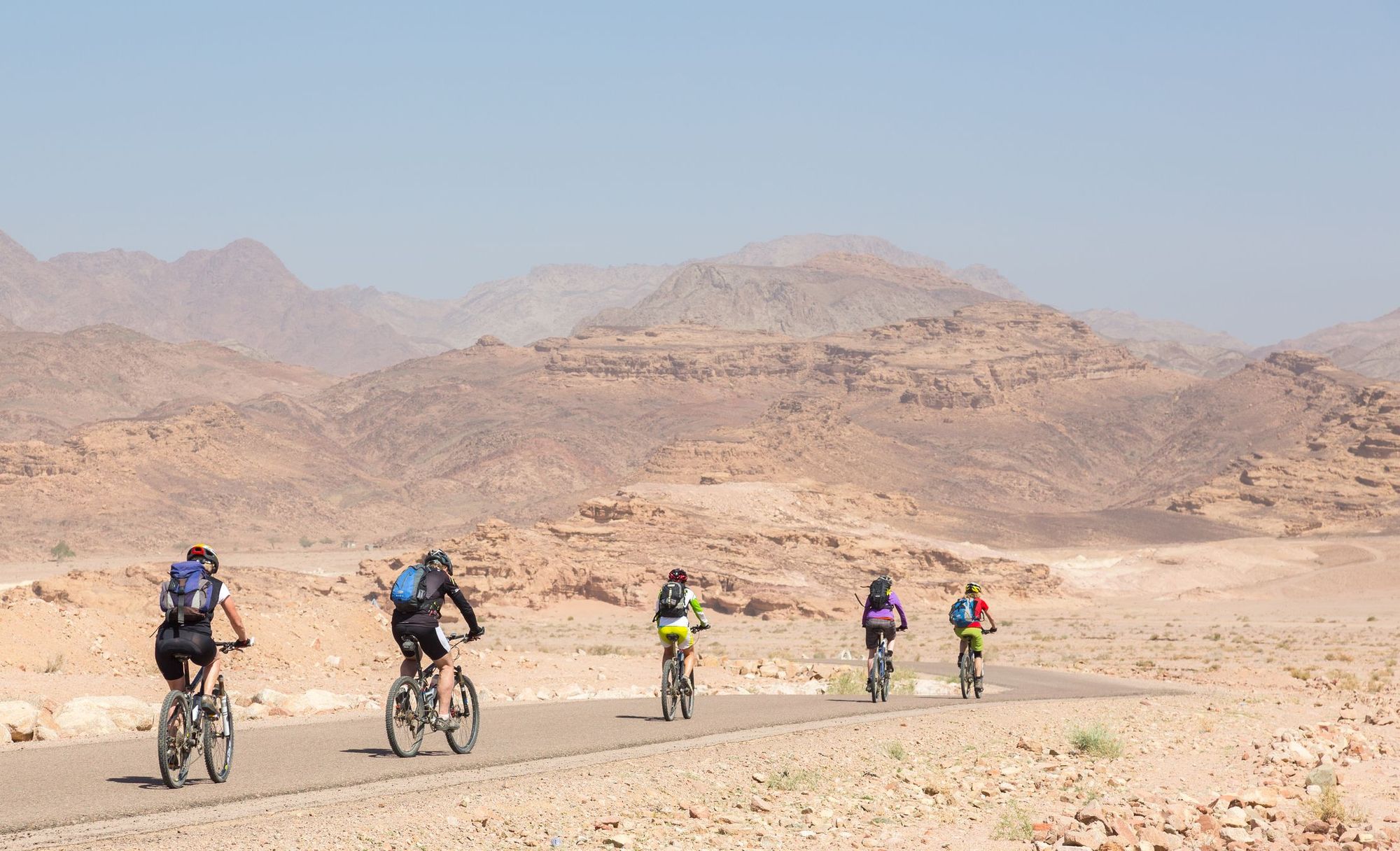 There are several bike rental companies in Aqaba, especially located along the beach front. You can use them to zip about town, visiting attractions such as Aqaba Fort or heading out of town along the coastal road to South Beach, a popular snorkelling destination. It's also possible to go further afield - Aqaba is the final stop on the Jordan Bike Trail, a bikepacking route that follows the newly created Jordan Trail.
3. Go Scuba Diving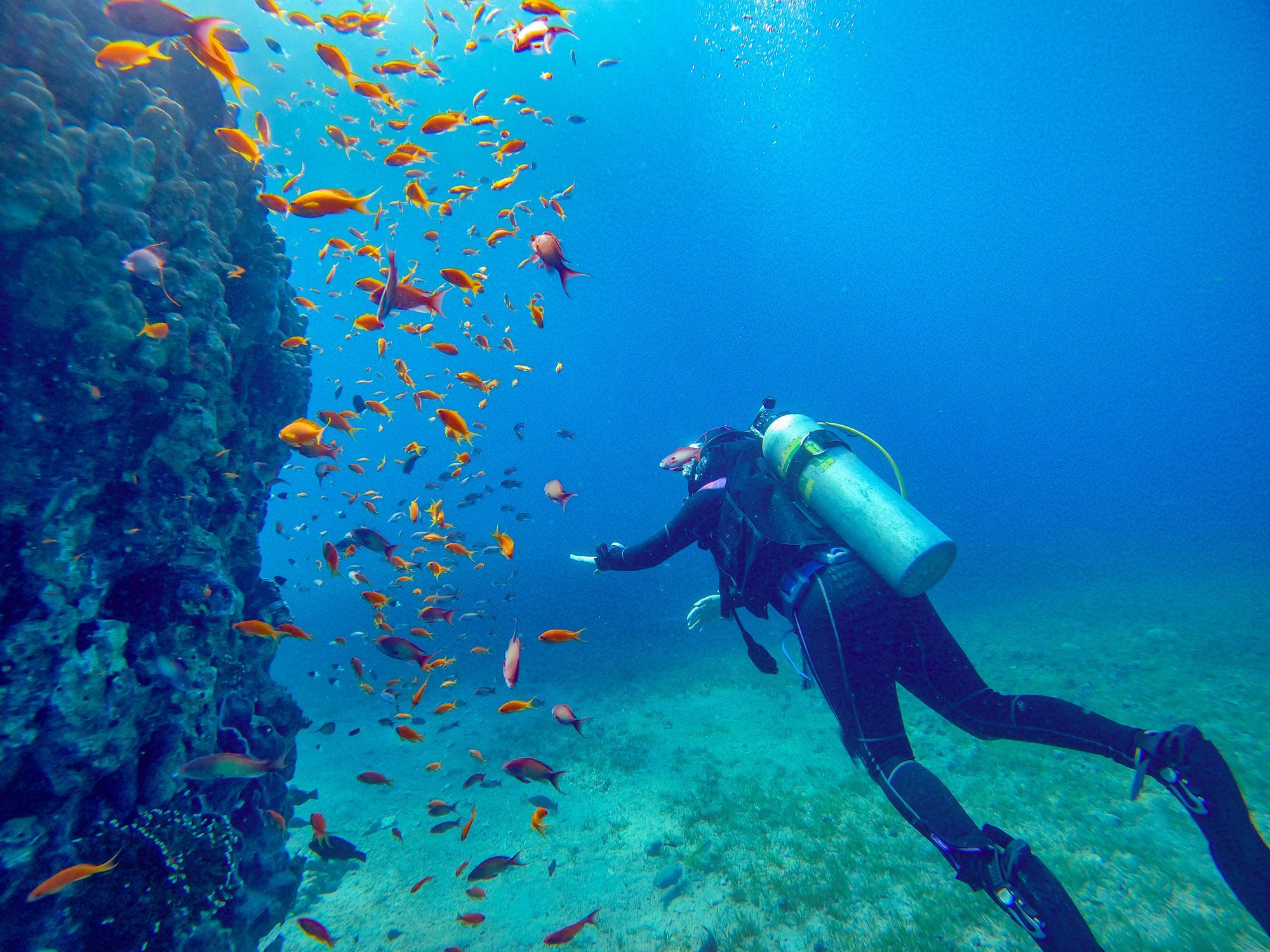 Aqaba is a popular destination for scuba diving, thanks to water that is warm all year round, which has high visibility throughout the year. It also has a wide variety of scuba diving sites, many suitable for beginners and some for more experienced divers. A wide variety of providers offer everything from scuba taster sessions to advanced PADI certification.
The Blue Coral dive site is accessible from Tala Bay; it consists of reef valleys with impressive pinnacles, and is a good place to spot seahorse and pipefish. For the best soft corals in Aqaba, head to the aptly named Paradise Aqaba dive site, which are home to many different fish species.
4. Take a Boat Trip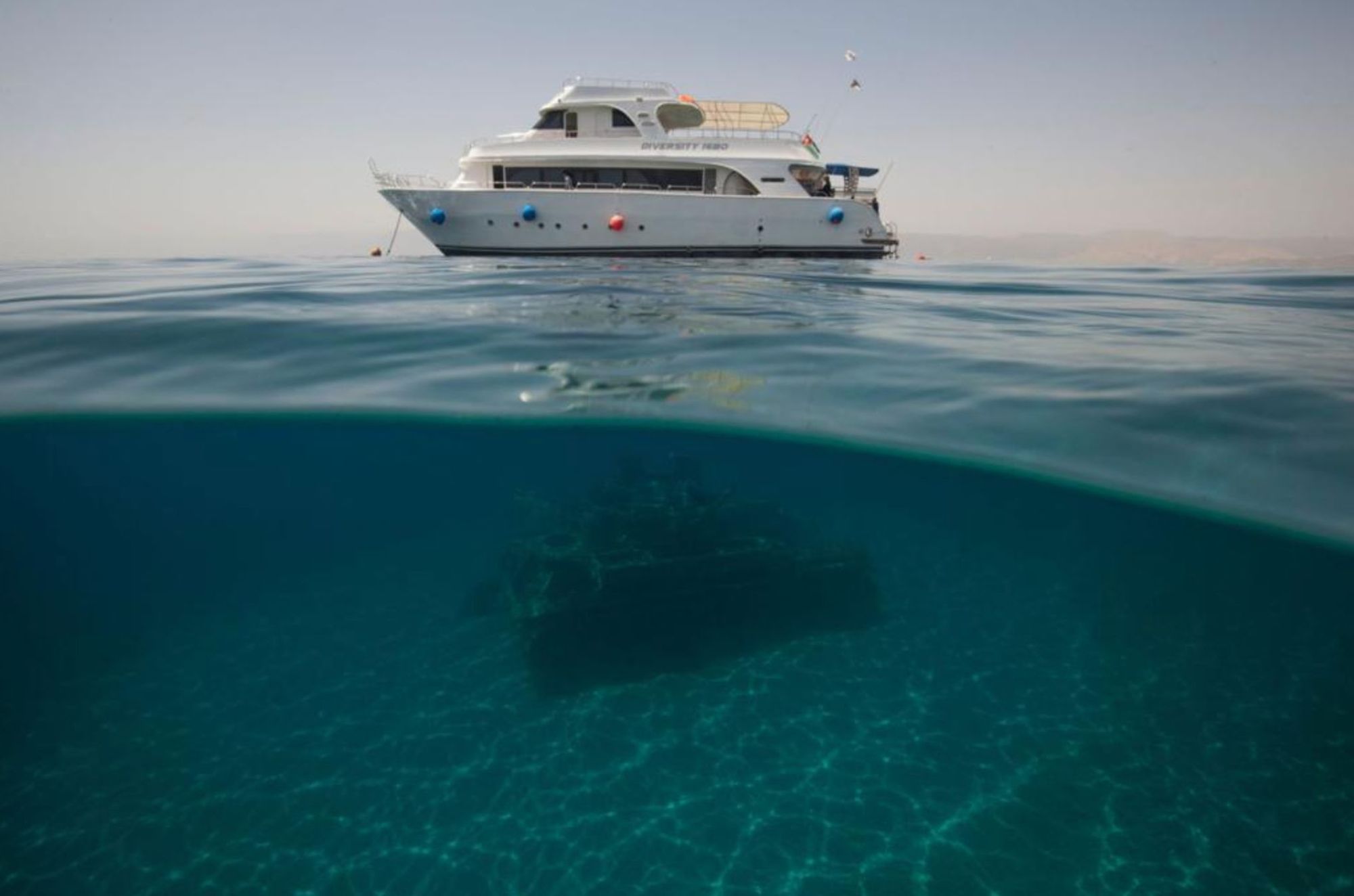 If you fancy something a little more relaxing, explore the Gulf of Aqaba by boat. There's a range of different trips available - a budget option is to take a glass-bottomed boat, which you'll be sharing with other passengers. You'll be able to look through the glass underside of the boat at the marine life living in the water.
If you're travelling in a group, you might prefer to charter your own yacht or catamaran. The skipper will be able to take you to different snorkelling sites or to quiet swim spots - lunch and snorkelling equipment is often included.
5. Try Traditional Jordanian Cuisine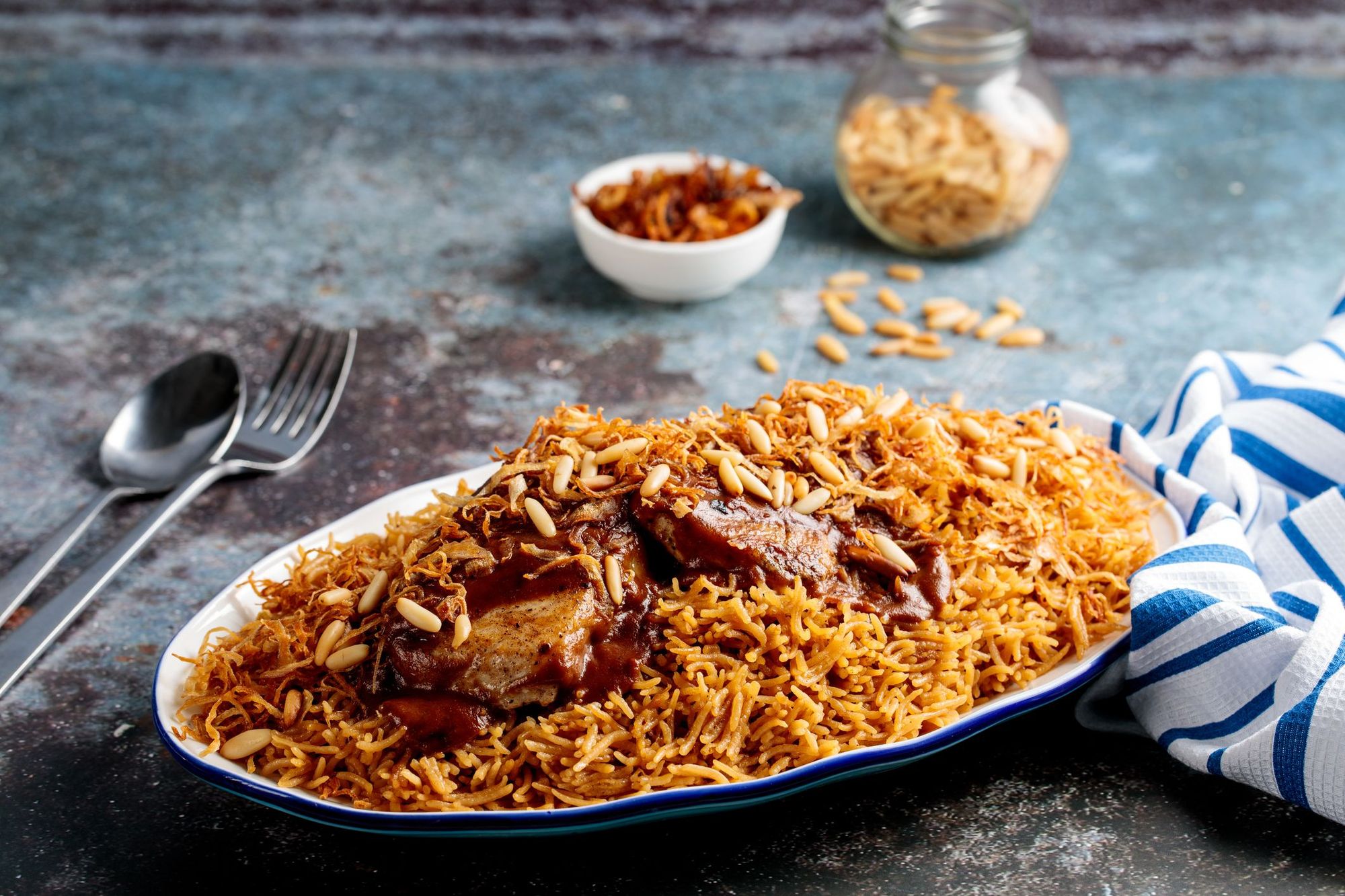 Aqaba is an ideal destination for trying Jordan's traditional cuisine. Street food stalls sell falafel or shawarma wraps, while local restaurants serve up mezze platters. You can also try mansaf, Jordan's national dish - a large platter of white rice over a thin flatbread, topped with succulent lamb in a yoghurt sauce.
Being on the coast, Aqaba is also the best place in Jordan to visit for seafood. Try sayadieh, an Aqabawi dish of seared spiced fish topped with caramelised onions.
The Best Day Trips from Aqaba
Hike in Wadi Rum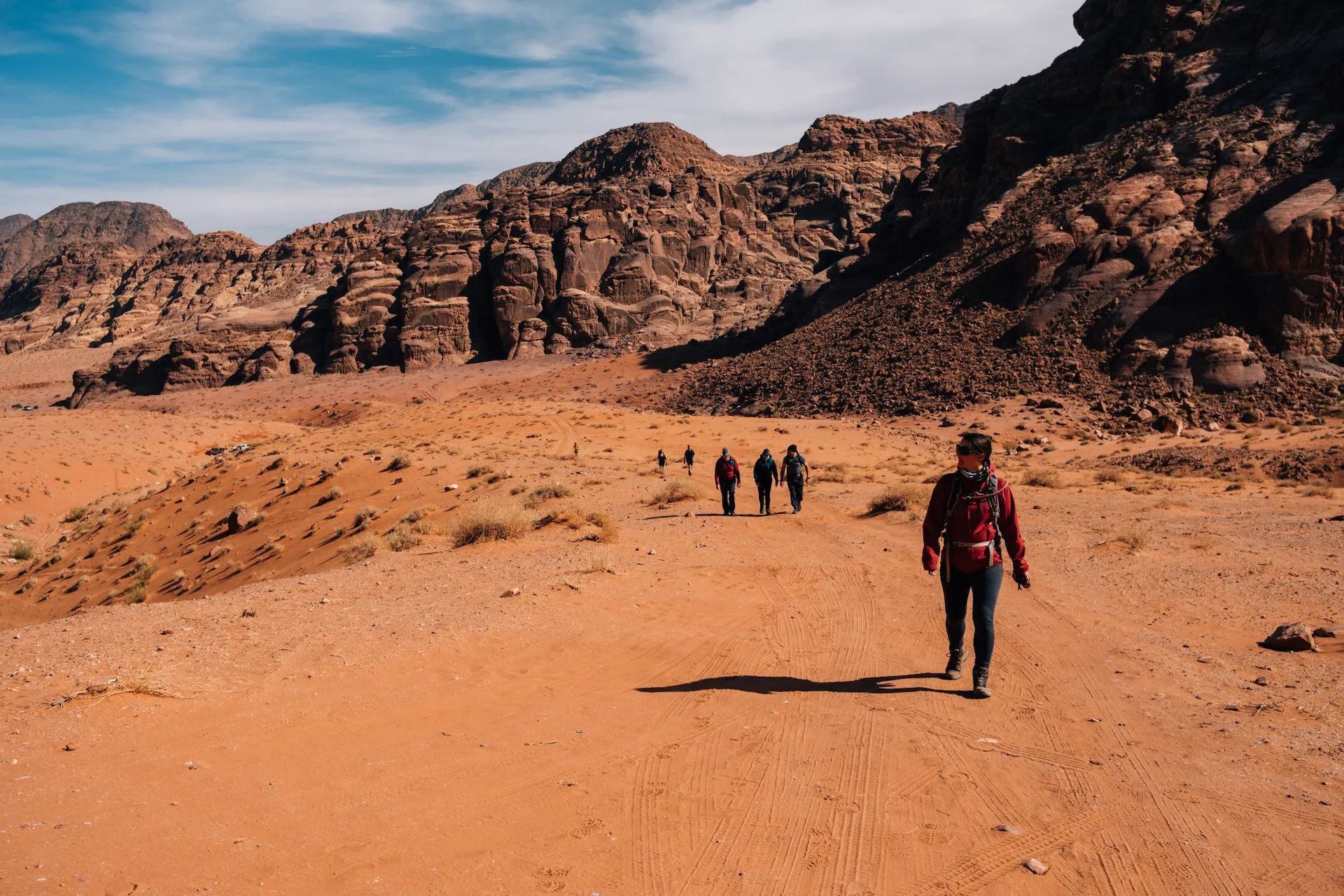 It's just over an hour's drive from Aqaba to the otherworldly Wadi Rum desert. There are plenty of activities on offer. Camel rides and jeep safaris are popular, but hiking is an excellent way to get off the beaten track, and really enjoy the solitude of the desert. Make sure you employ the services of a knowledgeable local guide if you decide to do this. One hike we recommend takes you through Barrah Canyon, with its high sandstone cliffs, flatter sandy sections and undulating dunes.
Visit the Ancient City of Petra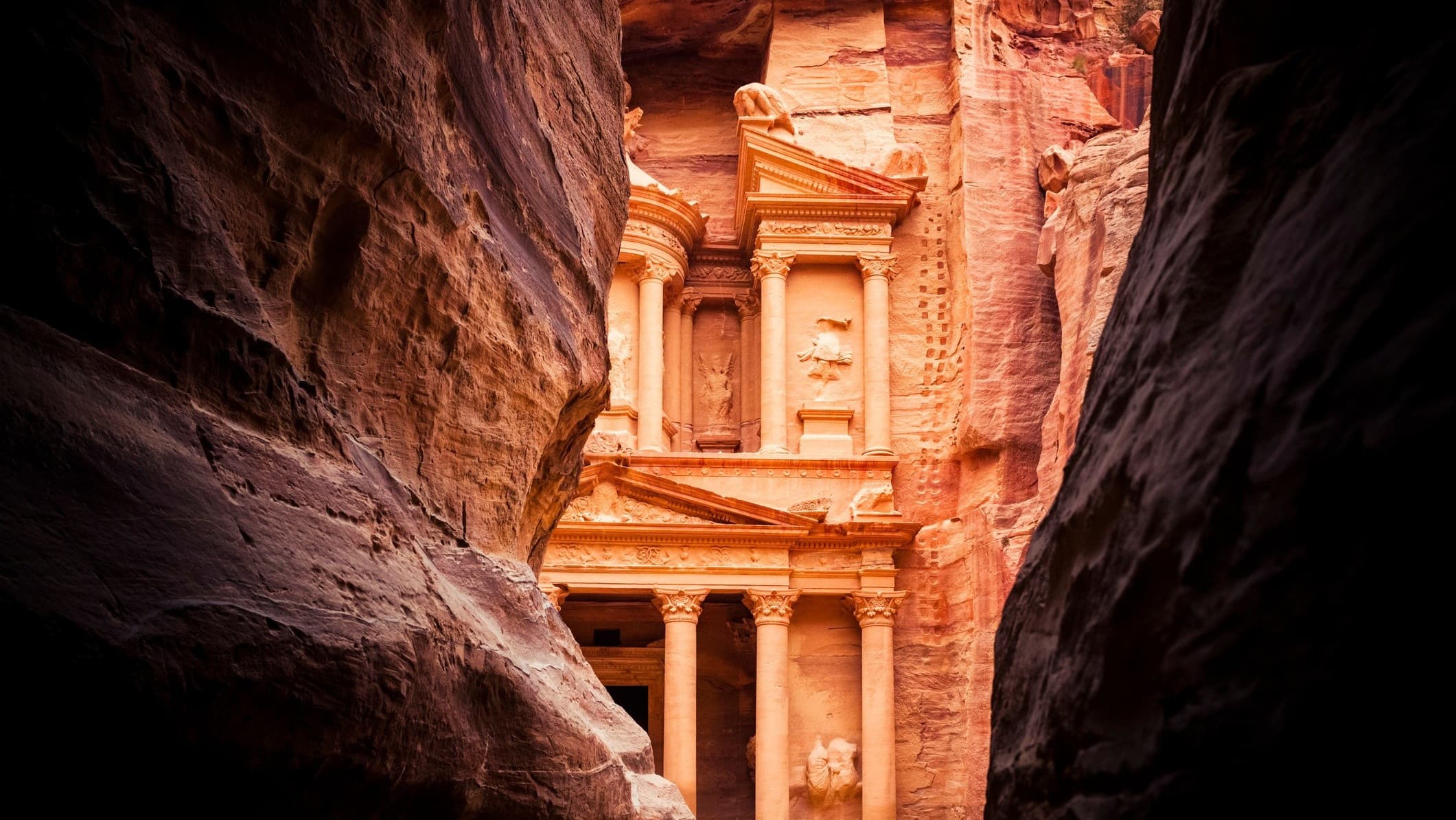 Petra is an ancient city that the nomadic Nabatean tribe began constructing in the third century BCE, carving ornate facades into the sandstone cliffs of the desert. It's one of the Seven Wonders of the World, and the most famous tourist attraction in Jordan. Petra is just over a two hour drive from Aqaba (80.1 miles/ 130 km), so perfectly doable as a day trip. You could also stop at Humayma Archeological Site, a smaller Nabatean ruin, on the drive back.
Climb Jordan's Highest Mountain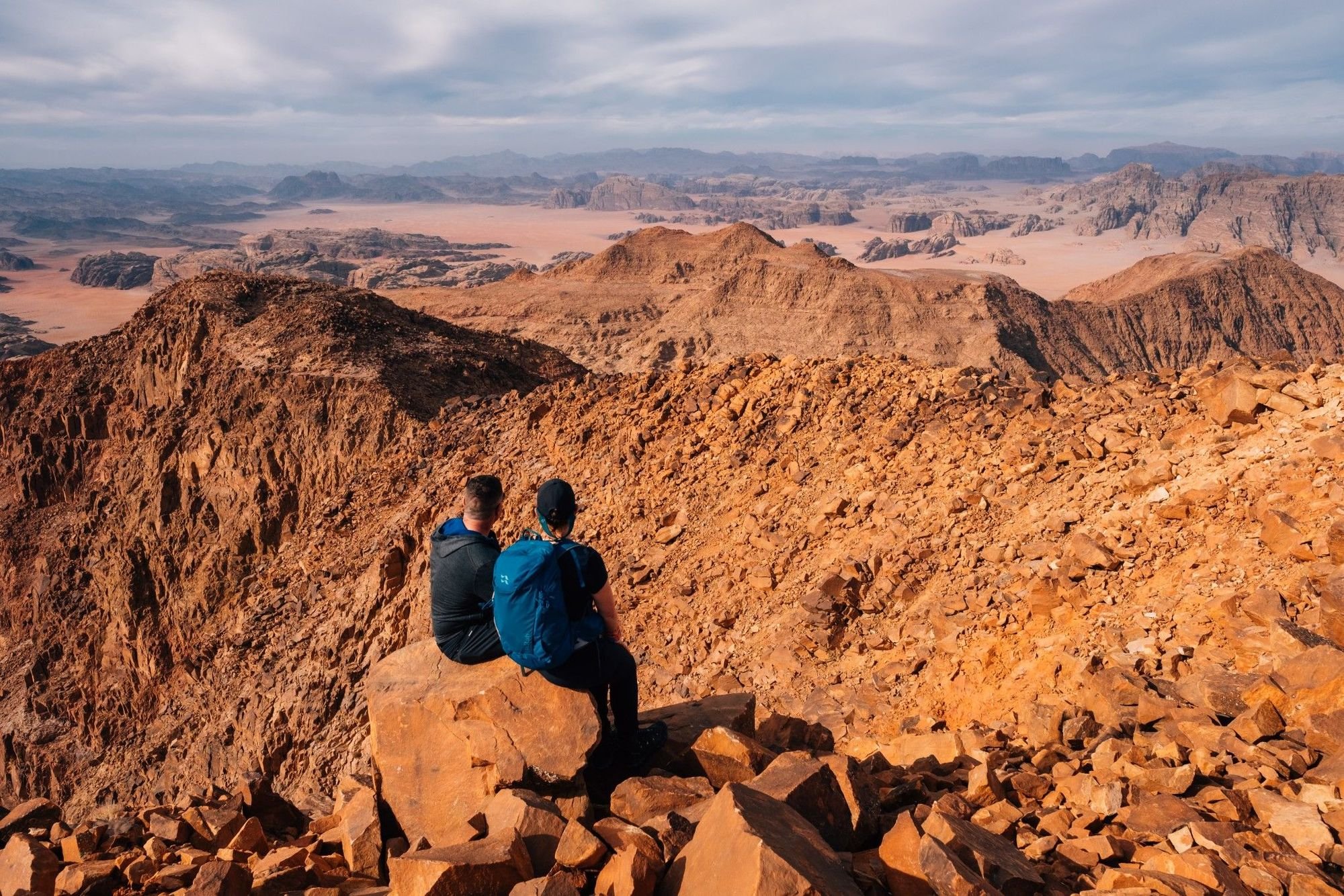 Take a 4 x 4 into the desert and drive to the foot of Jebel Um Ad Dami (1,854m), the highest mountain in Jordan. From the summit, you'll be able to see across the desert to the South Arabian border - it's roughly a four hour hike out and back. It's around a 90 minute drive from Aqaba to Jebel Um Ad Dami. We'd also recommend a local hiking guide with this trip, who will also help with logistics.
How to Get to Aqaba
Aqaba has an international airport (King Hussein International Airport), with direct flights to destinations in Europe including London, Paris and Berlin. However, if you're exploring more of Jordan, chances are you'll fly into the country's largest airport, Queen Alia International Airport near the capital of Amman. It's around a three and a half hour drive, and you'll pass by Jordan's main attractions - such as Petra and Wadi Rum - on the way.
Inspired? Check out our trips in Jordan, including our epic Hike Jordan and Snorkel the Red Sea adventure.