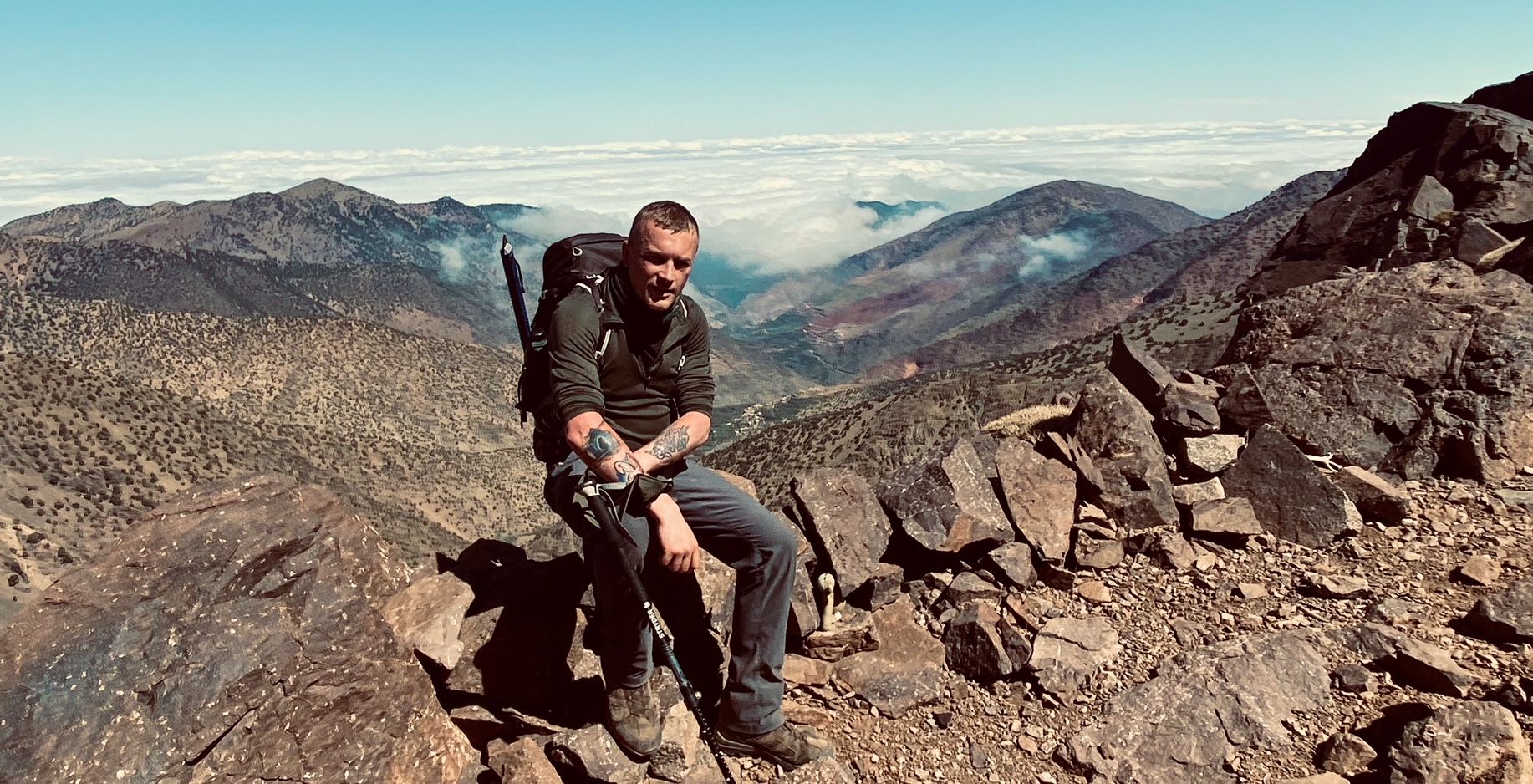 It's not often we get a review which includes the line: "this trip was a major f**k you to my own brain tumour. Thanks for making that possible!" So when such a review came in recently from Matt Carpenter, after returning from Mount Toubkal in Morocco, it's safe to say that it caught our eye.
"I think I was fairly exhausted, or spaced out, when I'd written the review," admits Matt. "But obviously I wanted to get that in there."
I had it in my head that I'd just go into brain surgery, get the little thing plucked out, get back to work and crack on with my life. It doesn't quite work like that.
We spoke to Matt not long after he came back from his first attempt trekking the 4,167m Toubkal - North Africa's highest mountain. Climbing Mount Toubkal is a tough trek which begins in the foothills of the Atlas Mountains, escalating to steep climbs and challenging passes before culminating in a pre-dawn clamber to the summit for sunrise.
On his first attempt, Carpenter suffered from altitude sickness, and was forced to turn back before the summit. However, in September 2022, he went back out to Morocco to take on the Mount Toubkal climb again. This time, he successfully made it to the summit at 4,167m. Congratulations, Matt!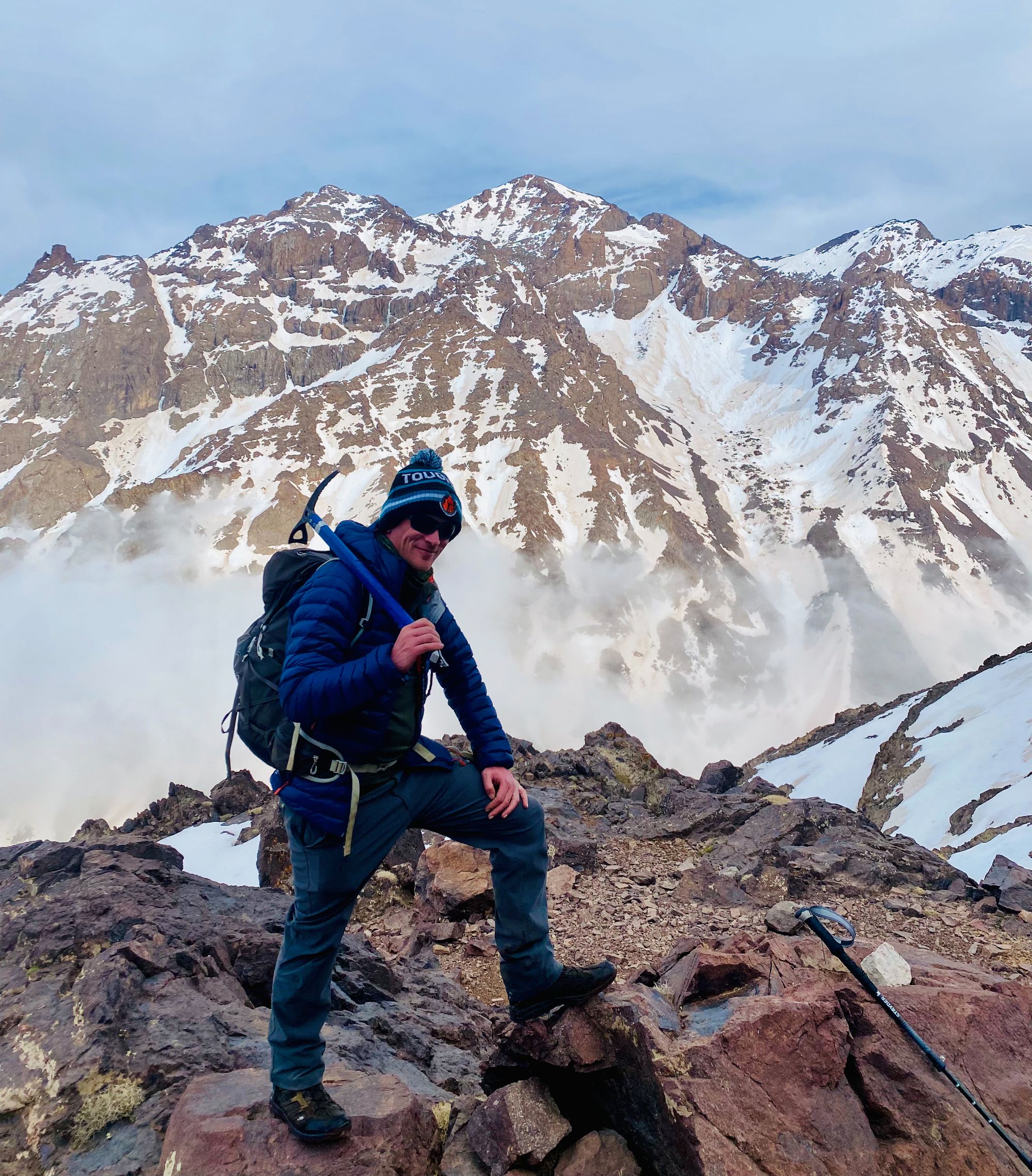 Matt begins his story in 2010, when he was admitted to A&E with a concussion. Following a CT scan and being given the all clear, Matt carried on living his life as normal - until 2018. "I'm in a job I love, I'm enjoying life, and have signed up for my first trip with you guys - kayaking and hiking through Norwegian fjords."
Then one day, Matt had a seizure while at work. His job was at a shelter for the homeless, and he was rushed out of a team meeting to go to hospital. Following another CT scan and an MRI, he was diagnosed with a sizeable brain tumour - one that had been missed on his scan in 2010, and as such had been growing larger for the last eight years. Instead of going to Norway for a kayaking trip, Matt ended up going for neurosurgery.
During the surgery, it was necessary that Matt be awake and conscious, so that the medical team could monitor his reactions during the very delicate operation.
Matt recalls a conversation with the surgical nurse. "Every year I try and do at least one, maybe two fundraising challenges. If I see a charity I like, or has helped me, I'll jump in and do something for them. I remember saying to the nurse during the surgery, 'within the next three months I'm going to be doing all these challenges' - I had two Tough Mudder events planned, and a 10k. I was adamant that because I was doing it for charity, I had to do it all within the next three months."
The nurse had laughed, admiring his determination but suggesting that pushing himself to that extent following serious surgery was unlikely.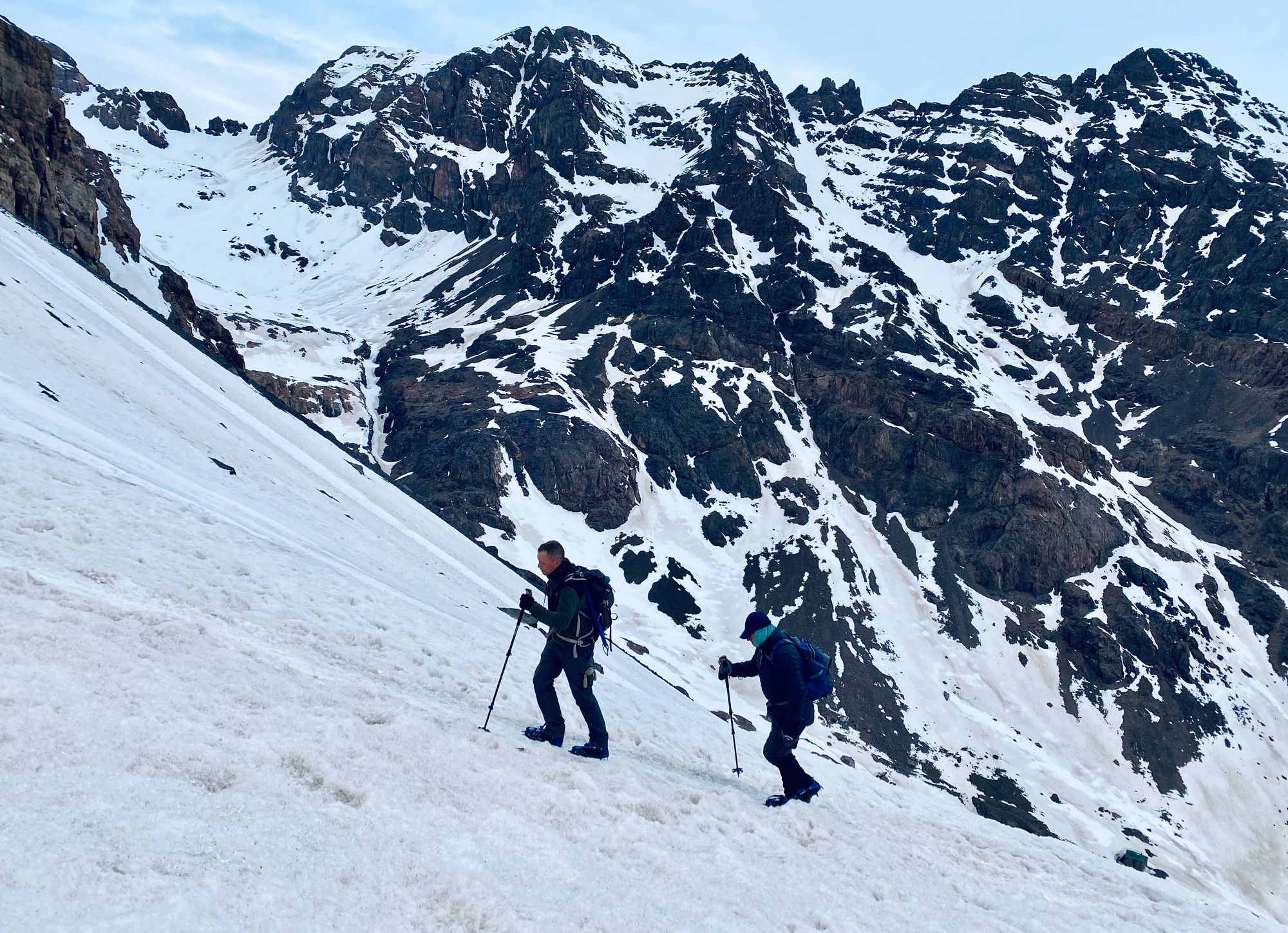 Before his diagnosis, Matt had done a skydive for the Prince's Trust, and despite the nurse's disbelief at the time, he completed his charity challenges just three months later. He also returned to work full-time, working night shifts at the homeless shelter.
Looking back, Matt realises he had not fully accepted how the diagnosis would affect his life. "I had it in my head that I'd just go into brain surgery, get the little thing plucked out, get back to work and crack on with my life. It doesn't quite work like that, I didn't understand - you have a brain injury after something like that."
Things began to go downhill for Matt. The tumour returned, requiring him to undergo radiotherapy and chemotherapy. Matt realised that he needed to call it a day on the job he loved, due to its high stress environment. Then Covid hit, and the Norwegian adventure - which Matt had rebooked - was no longer viable due to the pandemic. Luckily, whilst facing these mental and physical struggles, he had a chance meeting with the founder of the charity P.A.U.L. for Brain Recovery.
"I'd been plodding along thinking, I don't have a brain injury, I absolutely don't have a brain injury, I'm the guy who had a brain tumour and got through it, there's no brain injury, I'm perfectly normal." The charity helped him to understand that he had a brain injury that was affecting every aspect of his life, and to come to terms with this.
Fast forward to 2022 and Matt is in a much better place. Having completed a Tough Mudder-based challenge called the 'Unholy Grail' in 2021, Matt was looking for an even bigger feat for his 2022 charity fundraiser, and settled on climbing Mount Toubkal. There's a sense of catharsis here, as well as a desire to give back.
They're all stood at the top of Toubkal, and together - all in one go - they shout, 'F**k you, brain tumour!'
"I thought, if I can get to the top of Toubkal and shout, 'F**k you, brain tumour' it is going to do me good, because the two tumours have taken a lot from me in the last two years. It'll be a nice way to take something back and show it who's boss. But aside from being for me, other people with brain injuries are going to look at that - especially people early in recovery - and say, this guy's just made it to the top of a mountain with a brain injury. If he can do that, maybe I can do other things - maybe I can get through my recovery. Then obviously, being able to do it for an amazing charity that's bent over backwards for me - it's three big wins."
We ask Matt what the most challenging part of the trek was. "Having to suck it up and admit defeat - that was it," he says.
Matt began to suffer altitude sickness close to the summit, and despite his determination, the guides recognised the symptoms and guided him back down the mountain. "I could start to feel my head going a bit, a bit dizzy. I thought, if I don't give up now, I'm going to end up passing out up there, and I've achieved nothing. But that sucked."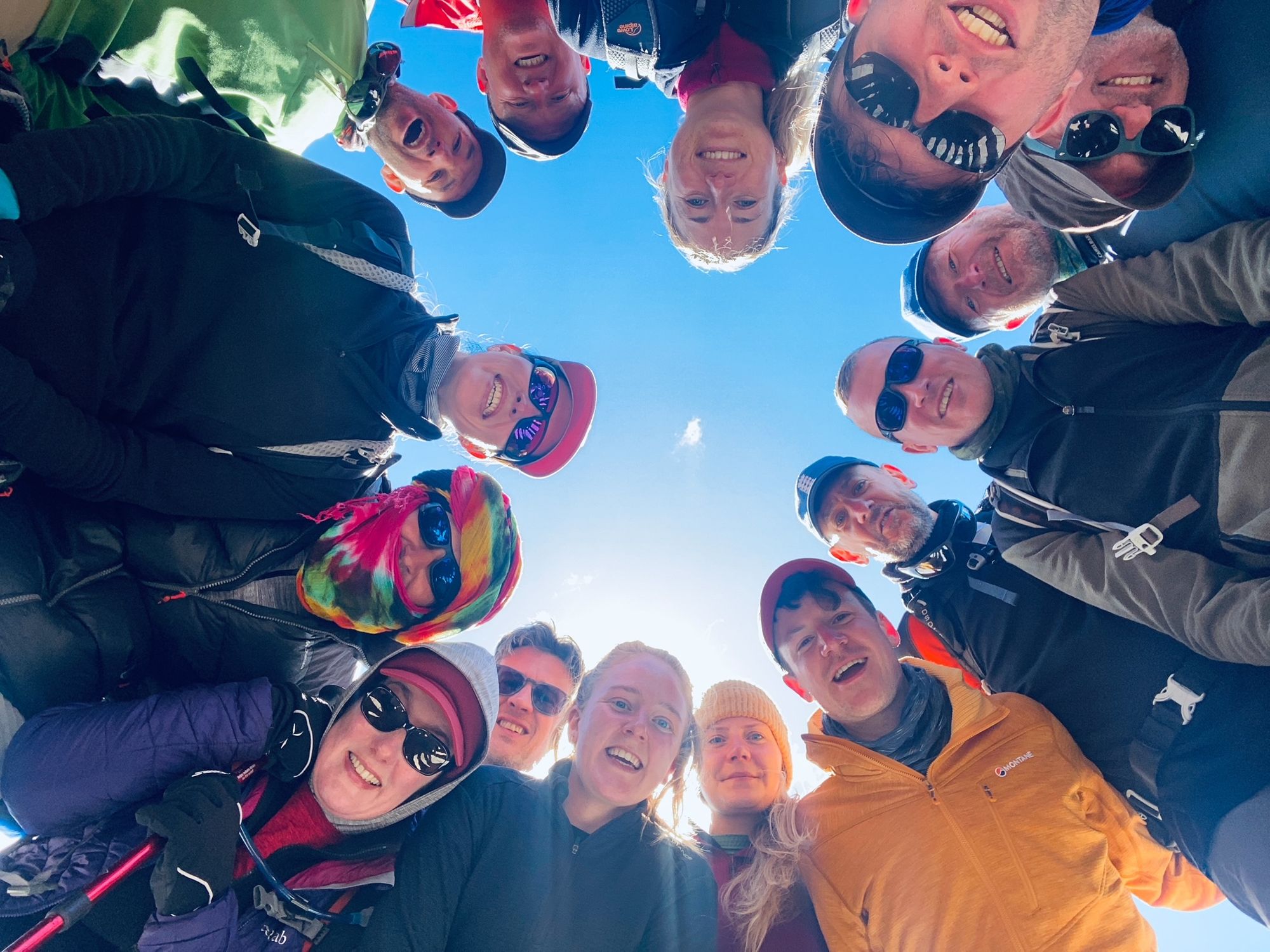 Although he may have fallen slightly short of the summit, the fact that he took on the challenge at all having survived a brain injury is an achievement in itself. "I don't know why, I'd got it into my head that I'd let down the people I'm doing it for," Matt conceded. "Obviously, the team I was with were having none of that."
It's that team spirit that was the highlight of the trip for Matt. Having shared his reason for taking on Toubkal with some of the group when they met, the team insisted on taking Matt's lucky travel mascot - a monkey - up to the summit to get him a photo. "They all came back down, and told me they've got a video they want to show me to go with the pictures of the monkey. I'm still a bit miffed with myself at this point, but I have a look at this video. They're all stood at the top of Toubkal, and together - all in one go - they shout, 'F**k you, brain tumour!' It was absolutely awesome."
Since undergoing treatment for the tumour the second time, Matt has tackled several summits. Not long after starting his chemotherapy and despite gale force winds and rain, he completed the Yorkshire Three Peaks, followed by England's highest mountain, Scafell Pike.
The mental, as well as physical, benefits of getting outdoors and doing something active in wild places are well documented, and it seems this is really the case for Matt - each hiking challenge forming an important part of his recovery.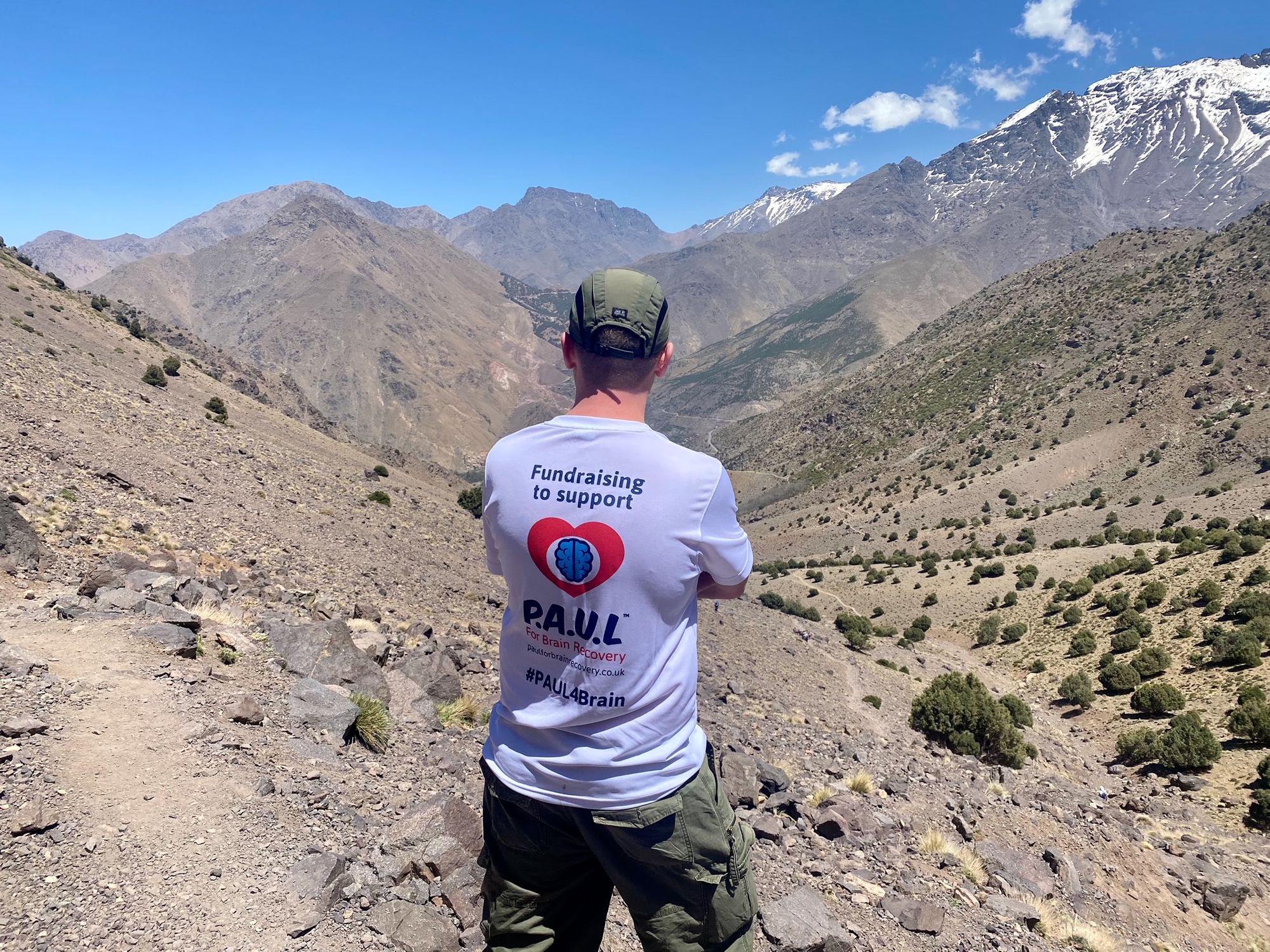 He's discovered a love for summits, and is determined to get back to Morocco and attempt Toubkal again before the year is out. "It's a challenge. In Tough Mudder you collect headbands, for me this is the beginning of the equivalent." He's also written a book, A Trip Down the Rabbit Hole: My 10 Year Journey with a Brain Tumour, about his experience of living with - and adventuring with - a brain injury.
I ask Matt if he thinks that his experience has made him a more adventurous person. "I was definitely adventurous beforehand, whereas now I'm a hell of a lot more adventurous. I don't know if it's because of the brain tumour - one of the side effects of my brain injury is impulsivity. So, instead of thinking about big trips (or little trips), any implications that might come with signing up for something, I go straight in and do it. I've almost lost that fear factor. It's good, and not! But it's more good, for me. I'm not complaining."
Inspired? Follow Matt on Instagram, and check out his fundraising efforts for P.A.U.L for Brain Recovery. If you fancy taking on a summit yourself, check out our various mountain climbing adventures now!