Reading is a way of travelling without going anywhere special. Of course, we'd love to spend our days adventuring, but nobody has unlimited funds and unlimited annual leave. While at home, there's nothing better than curling up on the sofa with a good book, and immersing yourself in the sights, sounds and smells of a foreign country.
Some of the best books we've read this year have been about amazing feats of endurance, from crossing the desert of Morocco to spending winter in the icy Arctic wilderness. Others introduced us to places and histories that have been suppressed or forgotten. Some are deeply personal while others are incredibly broad in scope, transforming our ideas of nature and the environment. All of them inspired us to spend more time outdoors.
Without further preamble, here are our top 10 nature and adventure books of 2022.
1. Walking with Nomads by Alice Morrison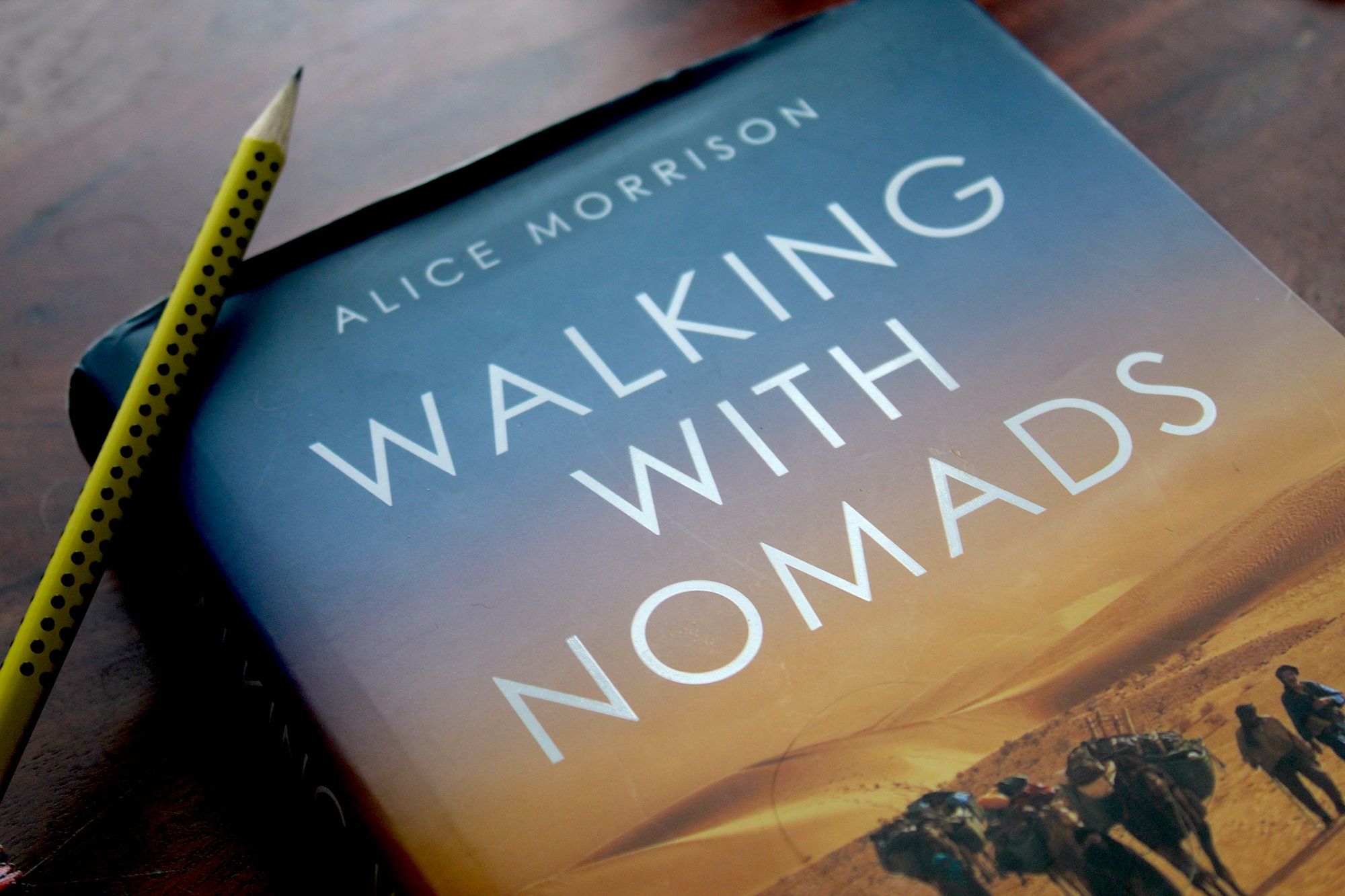 In this spirited travelogue, adventurer Alice Morrison travels across Morocco, from the sand dunes of the Sahara to the Atlas Mountains. Expect vivid descriptions of landscape, and a text brought to life with the people that Morrison meets along the way, encompassing everything from religion to milking goats. While Morrison isn't afraid to tackle bigger issues - such as climate change - she writes with earthiness and humour about the trials and tribulations of being on the road. A compelling read for those who love hearing about communities in remote places.
A Quote From the Author: "When I first came to Morocco eight years ago I never dreamed how much I would come to love this wonderful country. The deserts and mountains, but most of all the people, have stolen my heart." – Alice Morrison talking to Morocco World News
A Quote From the Book: "The desert looks empty, but it is hiding its treasures everywhere." – Walking with Nomads, Alice Morrison (2022)
2. Shackleton: A Biography by Ranulph Fiennes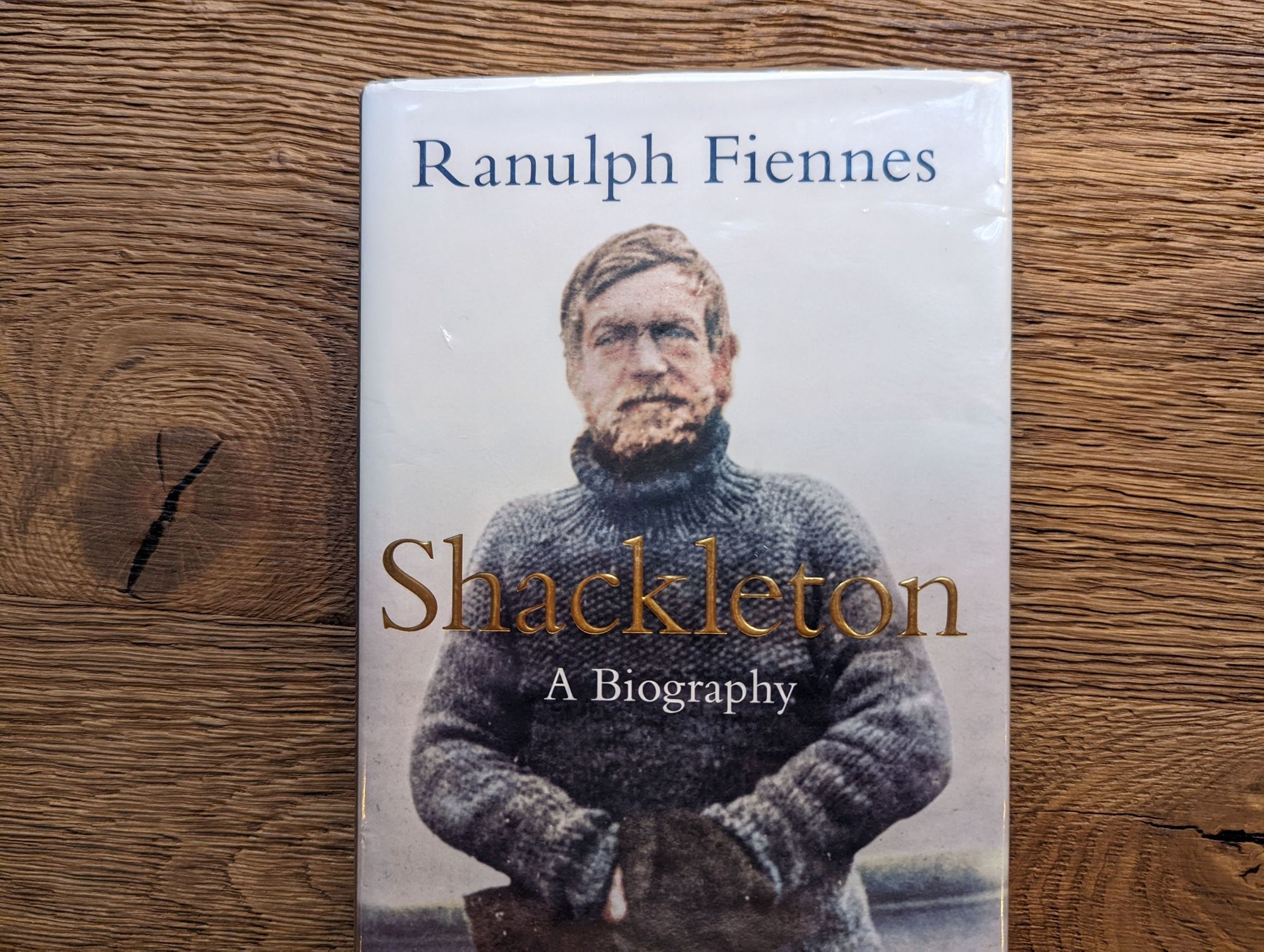 This is a well written and researched work on the great explorer penned by Ranulph Fiennes, himself a polar explorer. It describes Shackleton's quest for adventure, from his first four years at sea to his disastrous voyage on the Endurance. Although Scott never reached the South Pole, his expeditions paved the way for those that followed - this book explores his need to succeed, and how he eventually became the stuff of legend. If you're familiar with Shackleton's story, you might find little in the way of new material. But the draw of this book lies in the parallels Fiennes is able to draw between Shackleton's experience in the Antarctic and his own experience.
A Quote From the Author: "I am doing this for many reasons, some of which I don't fully understand. That there is an inner urge is undeniable." – Fiennes discussing The Coldest Journey Expedition.
A Quote From the Book: "No previous Shackleton biographer has man-hauled a heavy sledge load through the great crevasse of icefields of the Beardmore Glacier, explored undiscovered icefields or walked a thousand miles on poisoned feet, hundreds of miles away from civilization." –  Shackleton: A Biography, Sir Ranulph Fiennes (2021)
3. The Outdoor Swimmer's Handbook by Kate Rew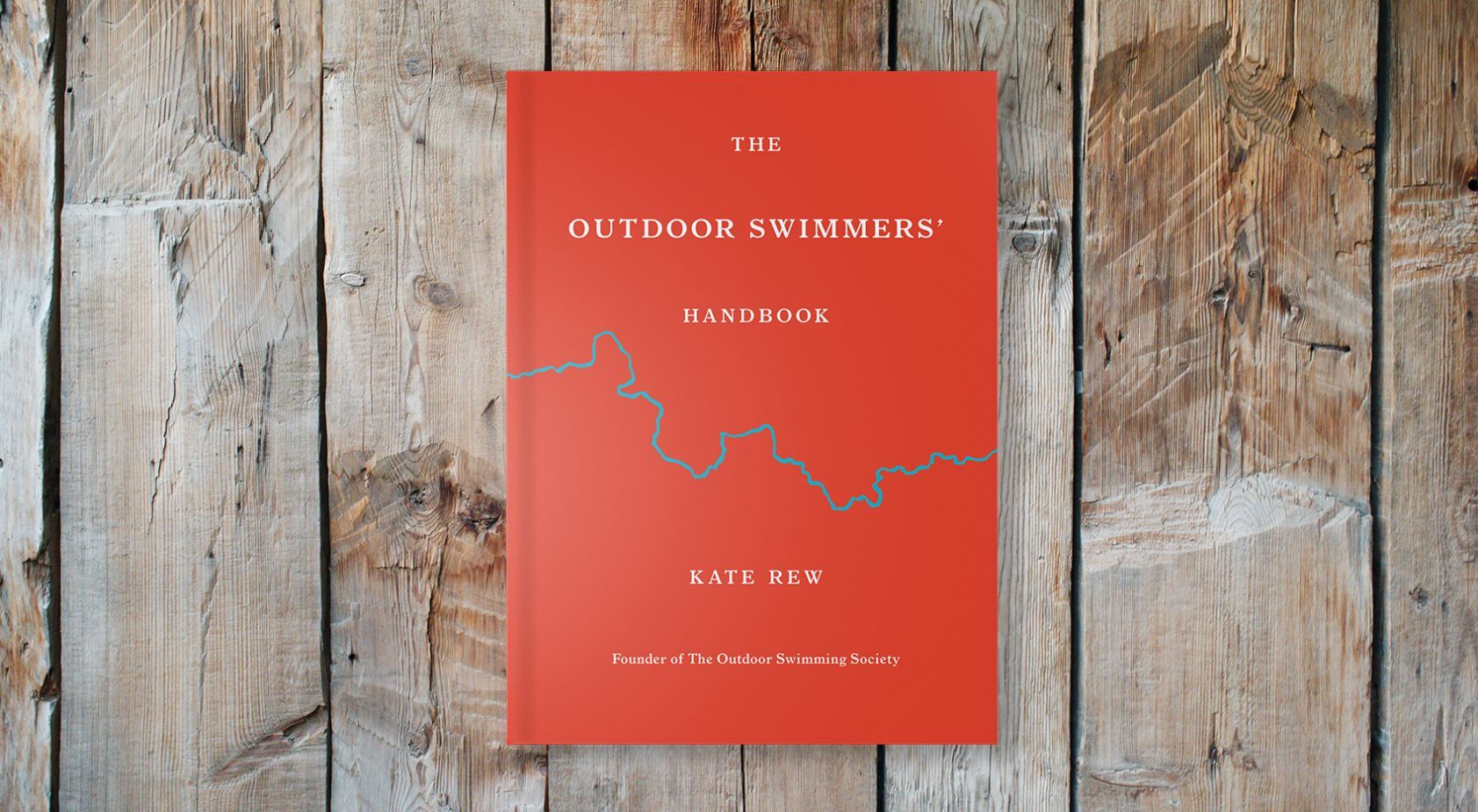 The Outdoor Swimmers' Handbook is an erudite guide to wild swimming written by Kate Rew, the founder of The Outdoor Swimming Society. She's been championing the sport since 2006, and has helped spearhead its surge in popularity; the book is a compendium of the knowledge she has accumulated over the past 16 years. It contains practical tips about planning a swim, understanding different watery environments (lakes, seas and estuaries) and acclimatising to the cold. Alongside practical tips, it is also poetic - describing moonlit swims and immersion in peaty river water with such lyricism and passion you'll be inspired to take the plunge. It's the perfect gift for the wild swimmer in your life.
A Quote From the Author: "There's so many different avenues you can take. I would really encourage everyone to explore the one they like. There's no set way to do it. Give yourself permission to be whatever type of swimmer you would like to be" – Kate Rew, in 5 Tips for Getting Started With Outdoor Swimming
A Quote From the Book: "Modern life has made many of us feel tamed and now we want to turn to swimming for rewilding. When swimming, we are not passively consuming the landscape, we are pulled into it." –The Outdoor Swimmers' Handbook: Collected Wisdom on the Art, Sport and Science of Outdoor Swimming, Kate Rew (2022)
4. Minarets in the Mountains by Tharik Hussain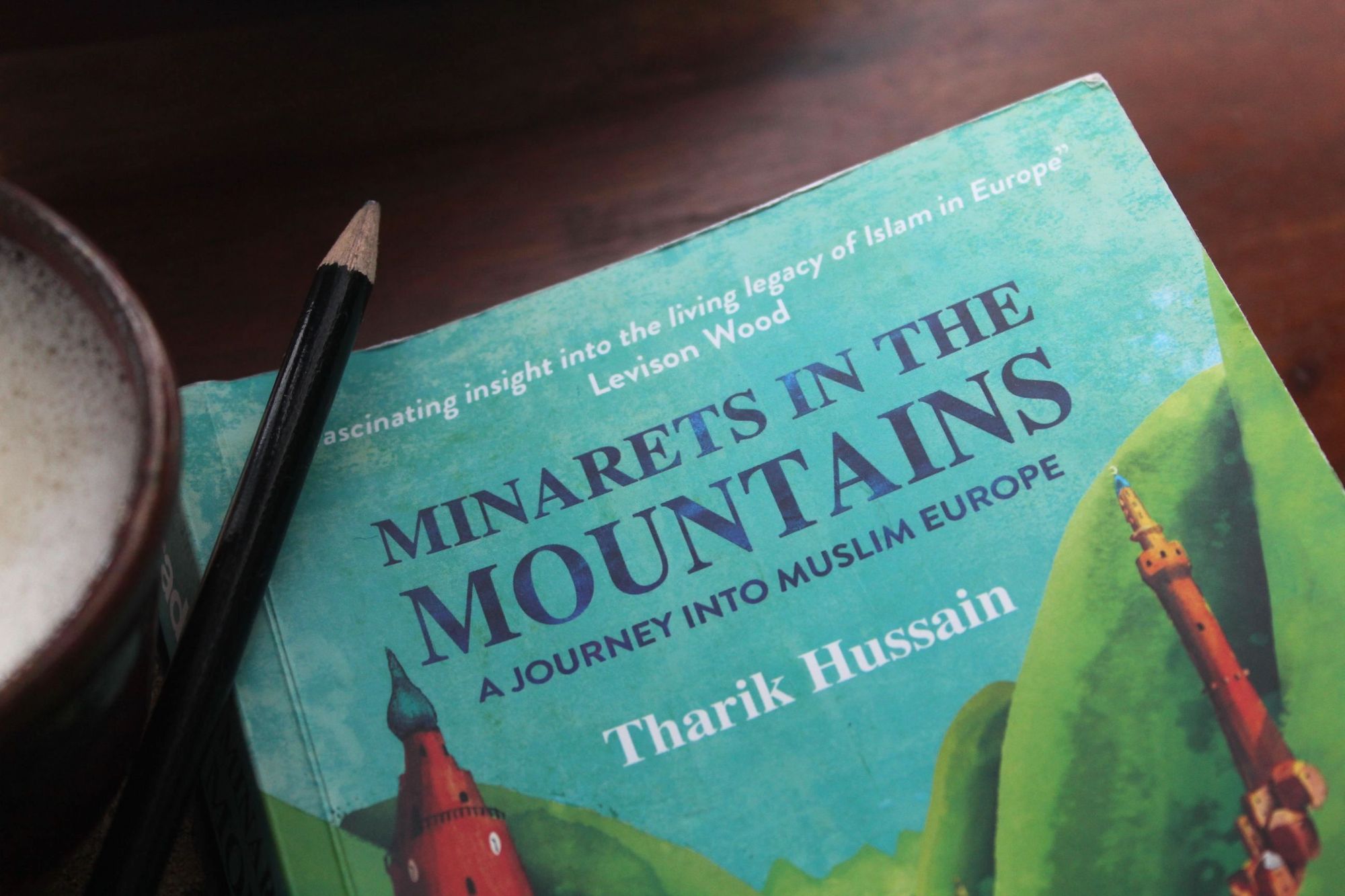 In Minarets in the Mountains, Tharik Hussain asks a simple but rarely asked question: why is Europe's Muslim history remembered so negatively, if it is even remembered at all? The book follows Hussain and his family as they visit the Balkans (Bosnia and Herzegovina, Kosovo, Albania, Serbia, North Macedonia and Montenegro), attempting to uncover this forgotten cultural identity.
While themes of conflict and erasure are mentioned - from the political history of Kosovo to the controversial process of 'Antiquisation' in North Macedonia's "Muslim Rome" of Skopje - the book also focuses on the landmarks, history and legends of Muslim Europe. Historical detail is interspersed with Hussain's observations, and the conversations he has along the way. A fascinating, important piece of travel writing.
A Quote From the Author: "For Muslims in the West, we often feel like we are under some kind of attack. We're made to feel like we don't belong here but to discover that we have this heritage that goes back 14 centuries, it feels almost criminal that this stuff is not being discussed." – Tharik Hussain talking to TRT World.
A Quote From the Book: "Modern eastern Europe's popular image as a secular, harsh, grey place ravaged by ethnic wars is the one much of the world has come to accept, and it is an image that completely ignores the region's six centuries of Muslim history and its huge native Muslim population." – Minarets in the Mountains: A Journey into Muslim Europe, Tharik Hussain (2021)
5. Islands of Abandonment: Life in the Post Human Landscape by Cal Flynn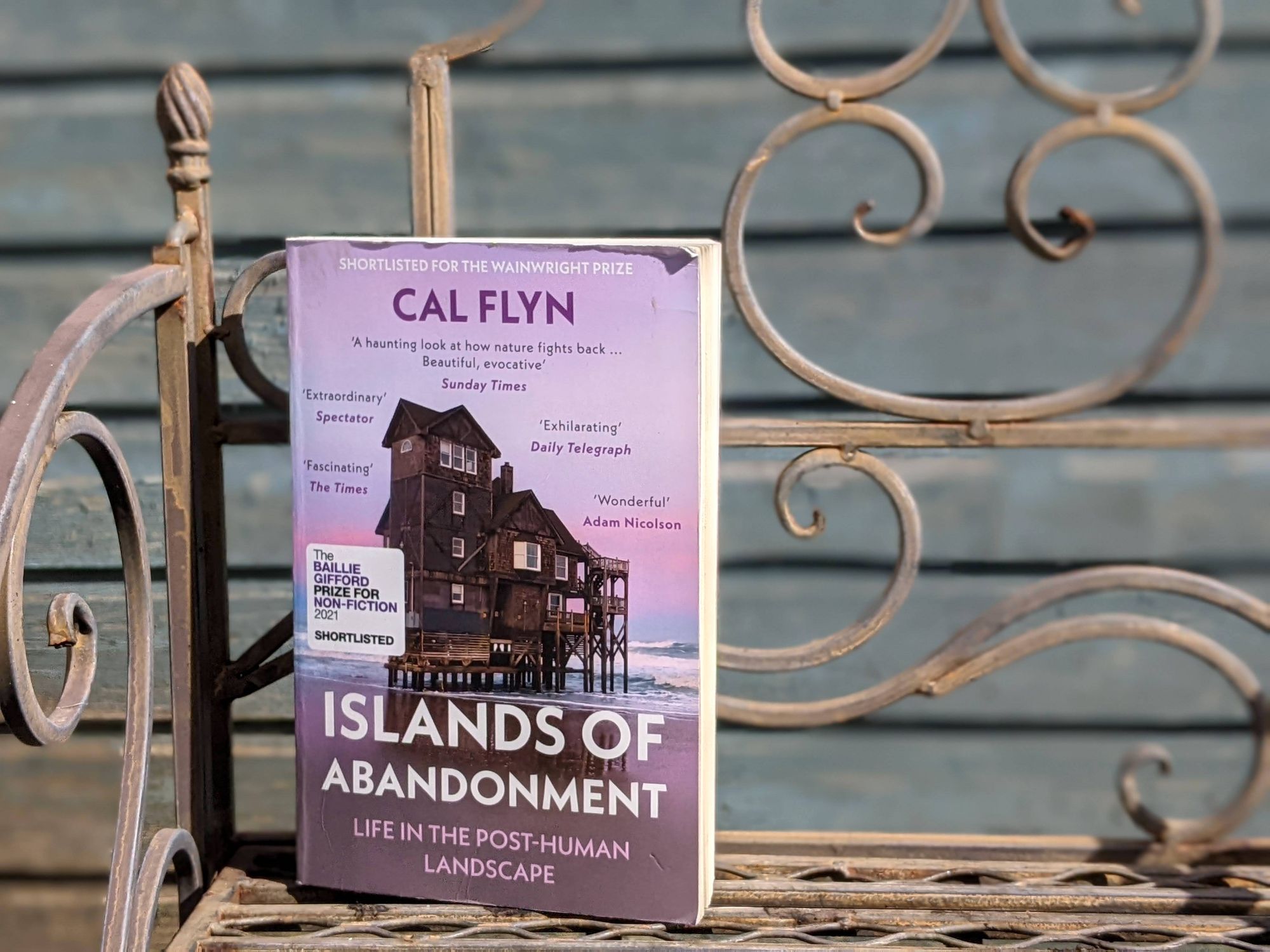 Islands of Abandonment is a beautifully written non-fiction book that explores the psychology and ecology of abandoned spaces, and what happens when nature reclaims them. We travel with Cal Flyn to the demilitarised buffer zone bisecting Cyprus, the irradiated landscapes of Chernobyl and abandoned Soviet collective farms in Estonia. We see how exclusion zones become sites of ecological richness, and how the fish living in the industrial-toxin saturated waters of the New Jersey tidal strait have evolved to become more resistant to pollutants.
It's an urgent awakening to how anthropogenic processes scar the planet. But it also strikes a note of optimism as it shows just how effectively nature is able to adapt and regenerate. This lyrical, urgent read has garnered a raft of prize nominations, winning the Sunday Times Young Writer of the Year and the John Burroughs Medal.
A Quote From the Author: "We must learn that it's okay for the landscape not to be well tended; it shouldn't be one big garden stewarded by us. We need to learn to give way, to cede control." – Cal Flyn, talking to Mr B's Emporium.
A Quote From the Book: "This should be a book of darkness, a litany of the worst places in the world. In fact, it is a story of redemption: how the most polluted spots on Earth - suffocated by oil spills, blasted by bombs, contaminated by nuclear fallout or scraped clean of their natural resources - can be rehabilitated through ecological processes" – Islands of Abandonment: Life in the Post Human Landscape, Cal Flynn (2021)
6. The Nature Fix: Why Nature Makes Us Happier, Healthier & More Creative by Florence Williams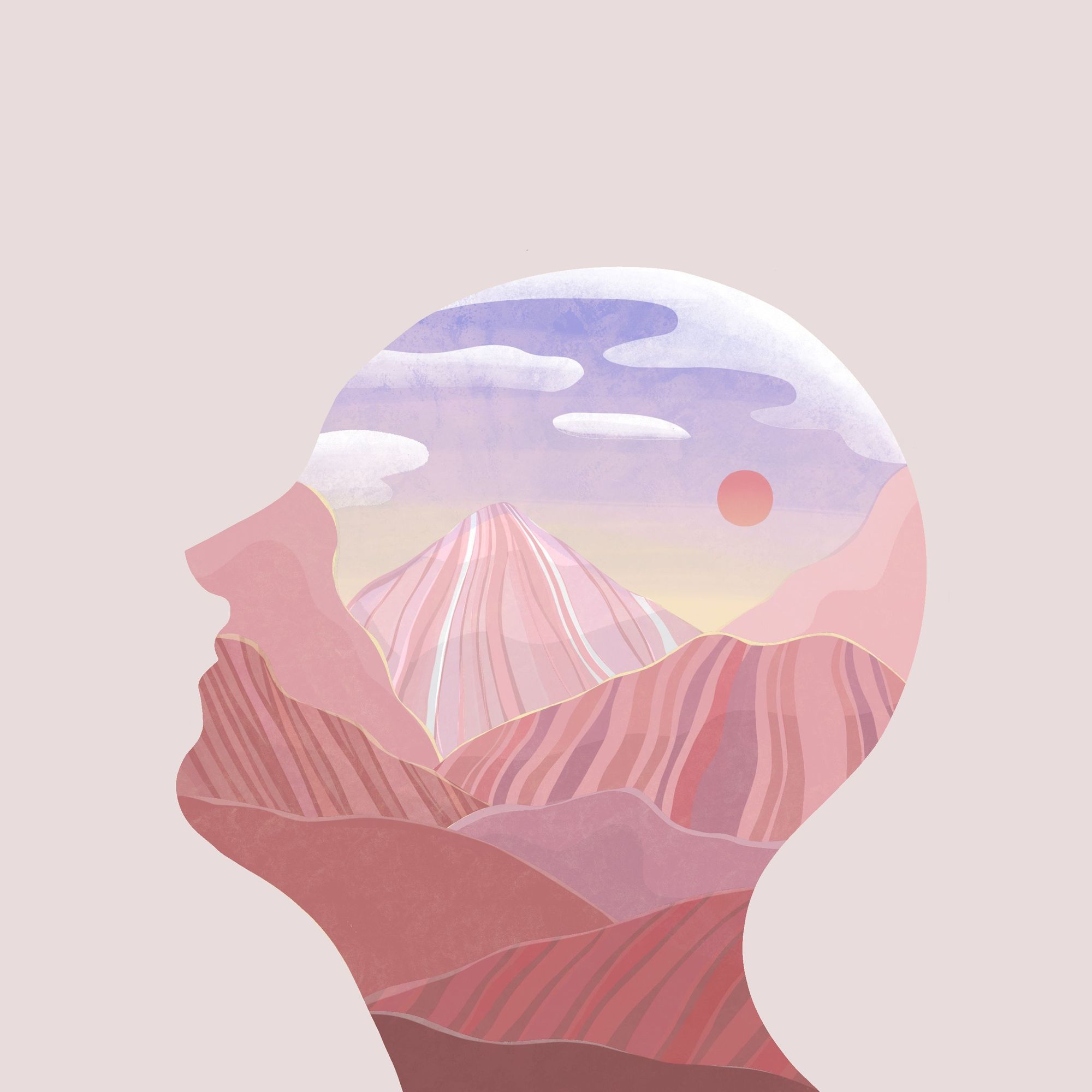 In this fascinating book, Florence Williams investigates the science behind the positive effects nature has on the brain. She visits the forests of Japan to learn about the measurable impact of shinrin-yoku, or 'forest bathing', and rafts down a river in Idaho with a boatload of female veterans. On her travels, and through conversations with wilderness guides, scientists and researchers, she uncovers nature's power to improve health, strengthen relationships and inspire confidence and creativity. It's a fascinating book that will help you understand what exactly it is about nature that helps restore you.
A Quote From the Author: "We're not always very good judges of things that are good for us. We crave ice cream and shopping, but the benefits of nature are more subtle than immediate gratification." – Florence Williams speaking to Alain Elkann
A Quote From the Book: "We don't experience natural environments enough to realize how restored they can make us feel, nor are we aware that studies also show they make us healthier, more creative, more empathetic and more apt to engage with the world and with each other." – The Nature Fix, Florence Williams (2017)
7. Small Bodies of Water by Nina Mingya Powles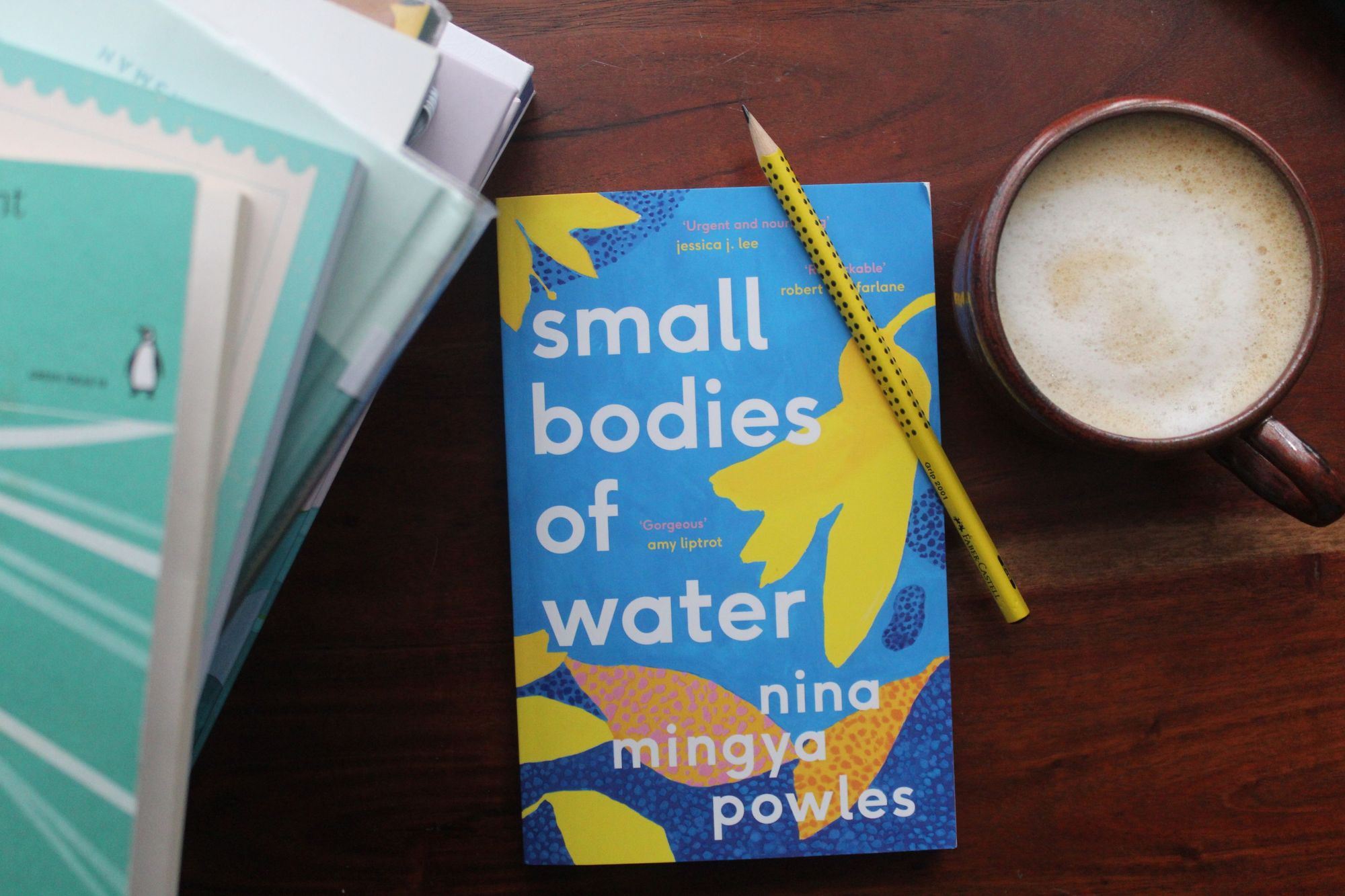 This luminous collection of essays by Nina Mingya Powles incorporates nature writing with childhood memories and everything in between, from earthquakes to the ancient lunar calendar. Powles is white and Malaysian Chinese; she's lived in New Zealand, Shanghai and London - and questions of home and identity manifest in different ways throughout the collection.
Water, in particular, is an important theme - in 'A Girl Swimming is a Body of Water', we learn that Powles familiarises herself with new environments through the act of swimming. Powles is also familiar with the colonial, Eurocentric tradition of nature writing, and her book asks important questions about race, colonisation and empire. This lyrical, boundary-blurring text also helps broaden the definition of what it means to write about nature in the modern world.
A Quote From the Author: "I wanted to collect together my own archive of water and memory." – Nina Mingya Powles speaking to Headland.
A Quote From the Book: "Where is the place your body is anchored? Which body of water is yours? Is it that I've anchored myself in too many places at once, or nowhere at all? The answer lies somewhere between. Over time, springing up from the in-between space, new islands form." – Small Bodies of Water, Nina Mingya Powles, 2022
8. Hearts in the Ice: The Adventures of the First Two Women to Overwinter Solo in Svalbard by Sunniva Sorby and Hilde Strøm
Hearts in the Ice tells the story of Sunniva Sorby and Hilde Strøm, the first two women to spend an entire winter without men in the Arctic. Because of covid, one winter became two. This is their account of the 19 months they spent in Bamsebu, an abandoned trappers' cabin located 140 kilometres from the nearest settlement.
Sorby and Strøm lived together in a confined space through polar darkness and temperatures dropping to -30°C; they experienced more than 60 polar bear encounters during their stay. But despite - or perhaps because - of the difficulties, the experience was a transformative one that allowed them to get closer to nature, and to themselves, than they ever imagined.
A Quote From the Author: "You can't do something like this without wanting to peel back the layers of who you were when you went there, and who you become at the end of it" – Sunniva Sorby, in Meet the Women Who Spent 19 Months Alone in the Arctic
A Quote From the Book: "Something happens in this apartness from the rest of the world and in the dark. It's as if the deepest parts of your soul start to awaken, your senses are heightened, and a soft calm prevails." – Hearts in the Ice: The Adventures of the First Two Women to Overwinter Solo in Svalbard, Sunniva Sorby and Hilde Strøm (2022)
9. Adventure Revolution: The Life Changing Power of Choosing Challenge by Belinda Kirk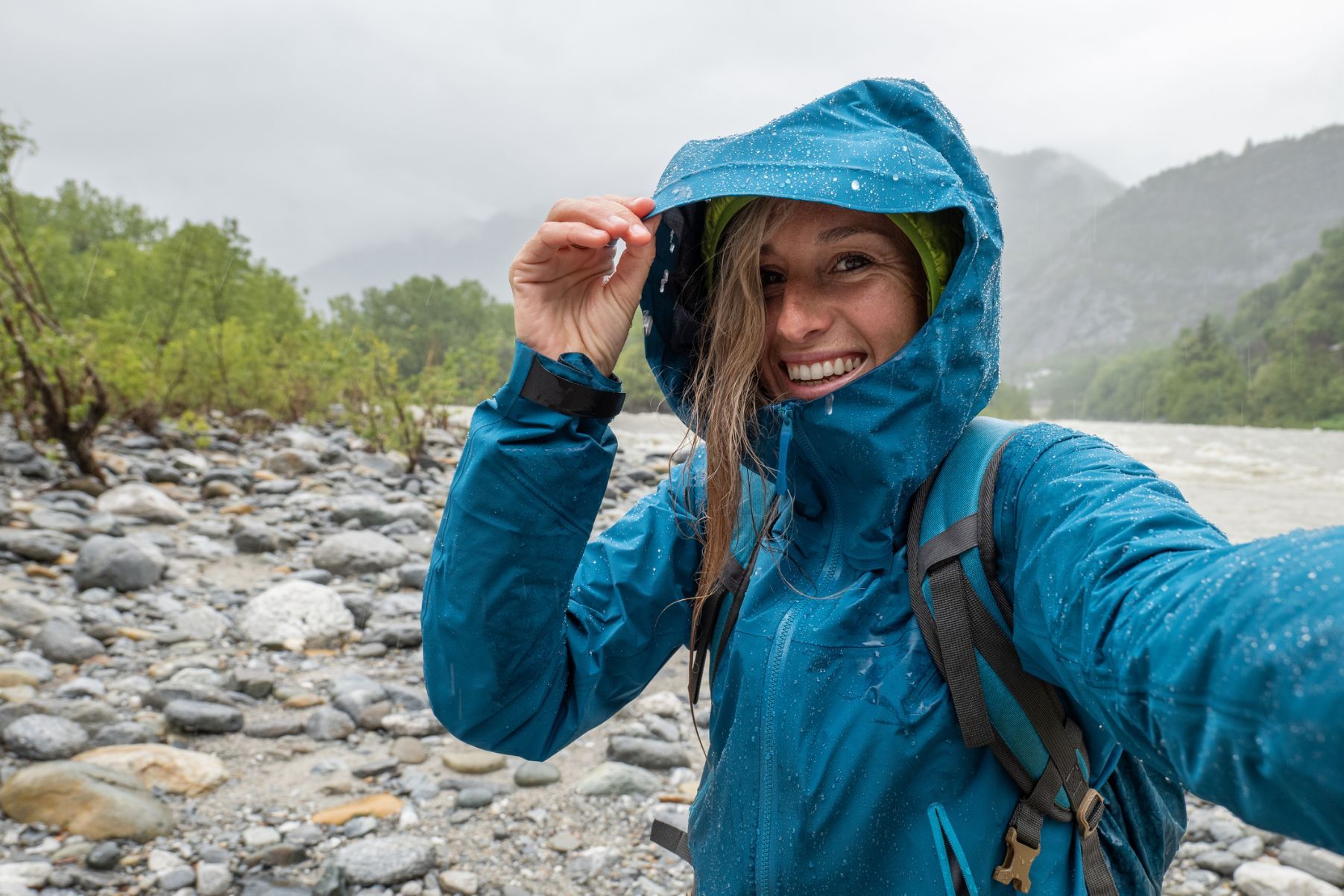 Belinda Kirk is a professional adventurer, who has led expeditions everywhere from the Amazon rainforest to the African savannah. Over the years, she's witnessed firsthand how adventure has transformed the people she's worked with. Adventure Revolution is the first book to take an in-depth look at exactly why adventure is essential to our wellbeing. Belinda's own first hand experience is combined with research and interviews from mental health professionals, neuroscientists and naturalists. This is a book that will encourage you to get out of your comfort zone, because pushing our limits not only helps us grow, it also brings us joy.
A Quote From the Author: "When you leave your comfort zone, and you do something that is challenging and difficult, you don't step back into your comfort zone afterwards - it expands to meet you" - Belinda Kirk, in Here's Why Type II Fun Will Enrich Your Life
A Quote From the Book: "I truly believe that adventure is a necessity for our wellbeing, physically and mentally. It teaches us to confront challenges, to take risks, and to appreciate our wild places and each other - all while giving us moments of real joy." – Adventure Revolution: The Life Changing Power of Choosing Challenge, Belinda Kirk (2021)
10. There is No Point of No Return by Arne Næss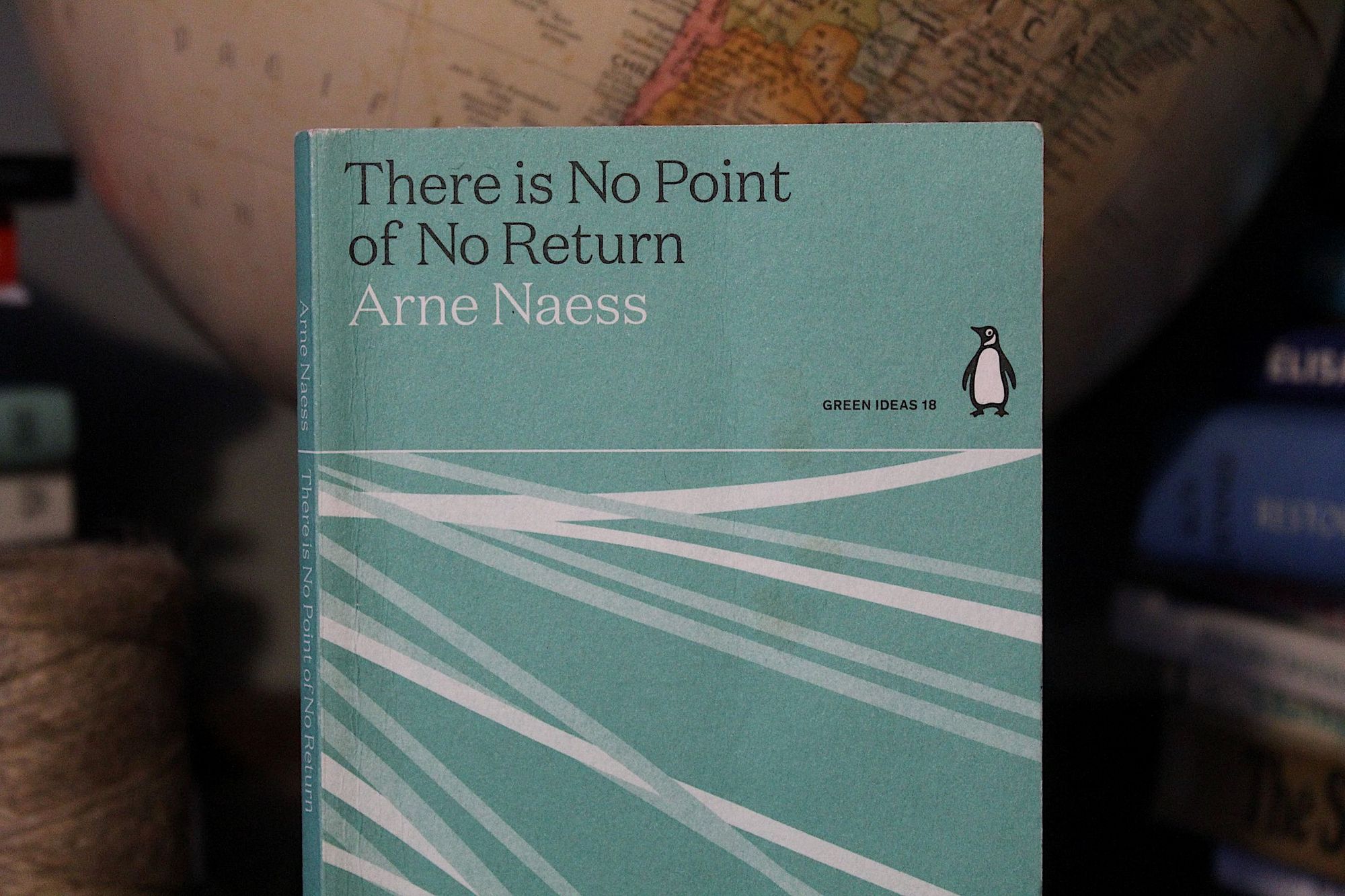 A selection of writings by Norwegian philosopher Arne Næss, who lived from 1912-2009. He's one of the most influential figures in the twentieth century environmental movement, and is known for developing the concept of 'deep ecology'. This anthology will give you further insight into deep ecology - which aims to emphasise both the value of nonhuman forms of life and how they're threatened by human interference - and his other ideas about sustainability and the environment. This slender volume is packed with complex, fascinating insights about the way humans interact with the planet. The fact it was written in a wooden hut high in the Hallingskarvet Mountains, makes it even more remarkable.
A Quote From the Author: "Humans don't have the right to reduce the richness and diversity of life on this planet, except to satisfy vital needs."  – Arne Næss talking to ReRun Productions.
A Quote From the Book: "The well-being and flourishing of human and nonhuman life on Earth have value in themselves (synonyms: intrinsic value, inherent value). These values are independent of the usefulness of the nonhuman world for human purposes."– There is No Point of No Return, Arne Næss (2021)
Feeling inspired? Check out our brand new adventures across the world.
This article contains affiliate links. Which basically means we make a little commission if you click through and buy something. It doesn't cost you anything, and it just means we can do more good things in good places.