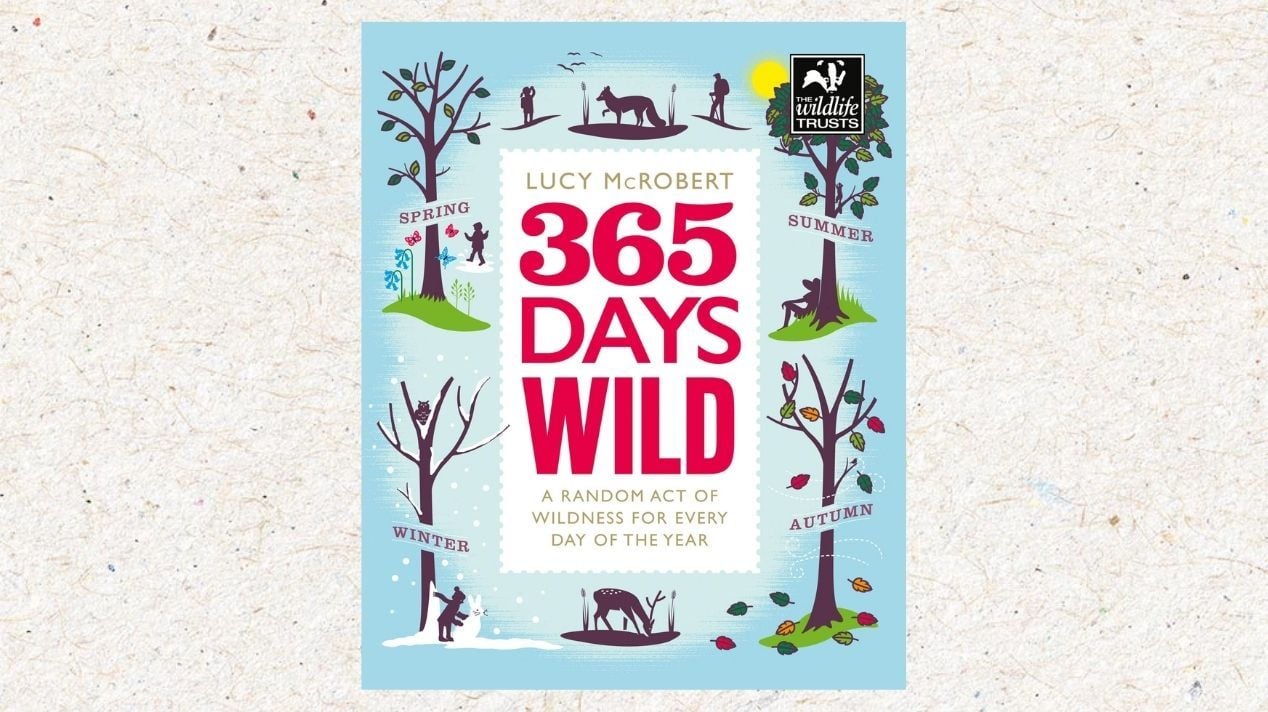 Our February Book Club pick is Lucy McRobert's 365 Days Wild - a wonderful little hit of accessible nature inspiration. Lucy McRobert is a campaigner and wildlife storyteller, and the aim of her book is a simple one: to inspire people and families to fall in love with the nature on their doorstep again - by committing one 'Random Act of Wildness' each day.
The book isn't going to take you up the highest mountain in the world, or send you off on a 700km bikepacking trip with only a tent, a bottle of water, some cereal bars and a spare inner tube. It's more an entry-level, step-by-step guide to engaging with and becoming an expert in the green you see everyday - the stuff you can see from your window or find 10-minutes walk down the park. With half the world in lockdown at the moment, now seems like the time to do exactly that.
It's all about taking notice, and finding beauty in the many facets and intricacies of nature.
We wrote recently about the mental health benefits of being outdoors. A study at the start of 2021 showed being in nature is associated with higher levels of happiness during a given period of COVID-19 restrictions - but sometimes, even though you know getting outside is a good idea, it can still be tough to actually do. After all, if all you've got near you is a local park (or even if you've got a whole forest or hill range), where do you find the motivation to keep visiting the same place over and over again, without losing a sense of interest or purpose?
365 Days Wild is the perfect answer to that question. Each wild suggestion is small and achievable. They're split up by season (though most can be done year round). They range from searching for mini wildness - "nature can find a way to flourish even in tiny spaces" - to following snail trails, identifying garden birds, creating hedgehog highways, sketching trees, and writing snowy haikus. The author encourages you to bounce around the book, with no real order to the challenges and "do whatever takes your fancy on the day." It's all about taking notice, and finding beauty in the many facets and intricacies of nature.
This book is a great showcase of how nature is accessible to everyone. It's a fantastic resource for getting kids engaged in nature, and a fun way to re-build your own connection with the outdoors through your local green space. Time to learn what's really happening in that park you walk past everyday.
Support indy bookshops by buying '365 Days Wild' from your local bookshop, or get the book online for £15 from Bookshop.org.
This article contains affiliate links. Which basically means we make a little commission if you click through and buy something. It doesn't cost you anything, and it just means we can do more good things in good places.