The snow-capped plateau of Mount Kilimanjaro is one of the most iconic sights in Africa, and hugely significant to the Tanzanian people. To the Chagga people, who live on the foothills of Kilimanjaro, the mountain was once considered a sacred place, home to their god Ruwa. Although many Chagga have now adopted Christian beliefs, you can still find old shrines in the high forest.
Many communities rely on the mountain for their livelihoods. Around 50,000 tourists attempt to climb Kilimanjaro each year, all of whom require support staff. A group of four-to-five climbers will often be supported by two guides, eight to nine porters, two cooks and an assistant guide - so the mountain provides thousands of jobs a year, with a World Bank report from 2013 showing that Mount Kilimanjaro generated around $50 million in tourism, of which $13 million was wages for locals.
For the tourists that climb Kilimanjaro, it's a once in a lifetime experience. To reach the summit of this 5,895-metre-high mountain after a week of trekking is a significant achievement. Looking down at the volcanic slopes, the rainforest and the grasslands below shows you the diversity and beauty of the mountain's habitat.
So, how do you climb Kilimanjaro responsibly? Is there a way to do so that helps benefit the local economy and environment, rather than detracting from it? We looked at some of the issues around climbing Kilimanjaro, and discovered some of the best ways to summit sustainably.
Is Kilimanjaro Protected?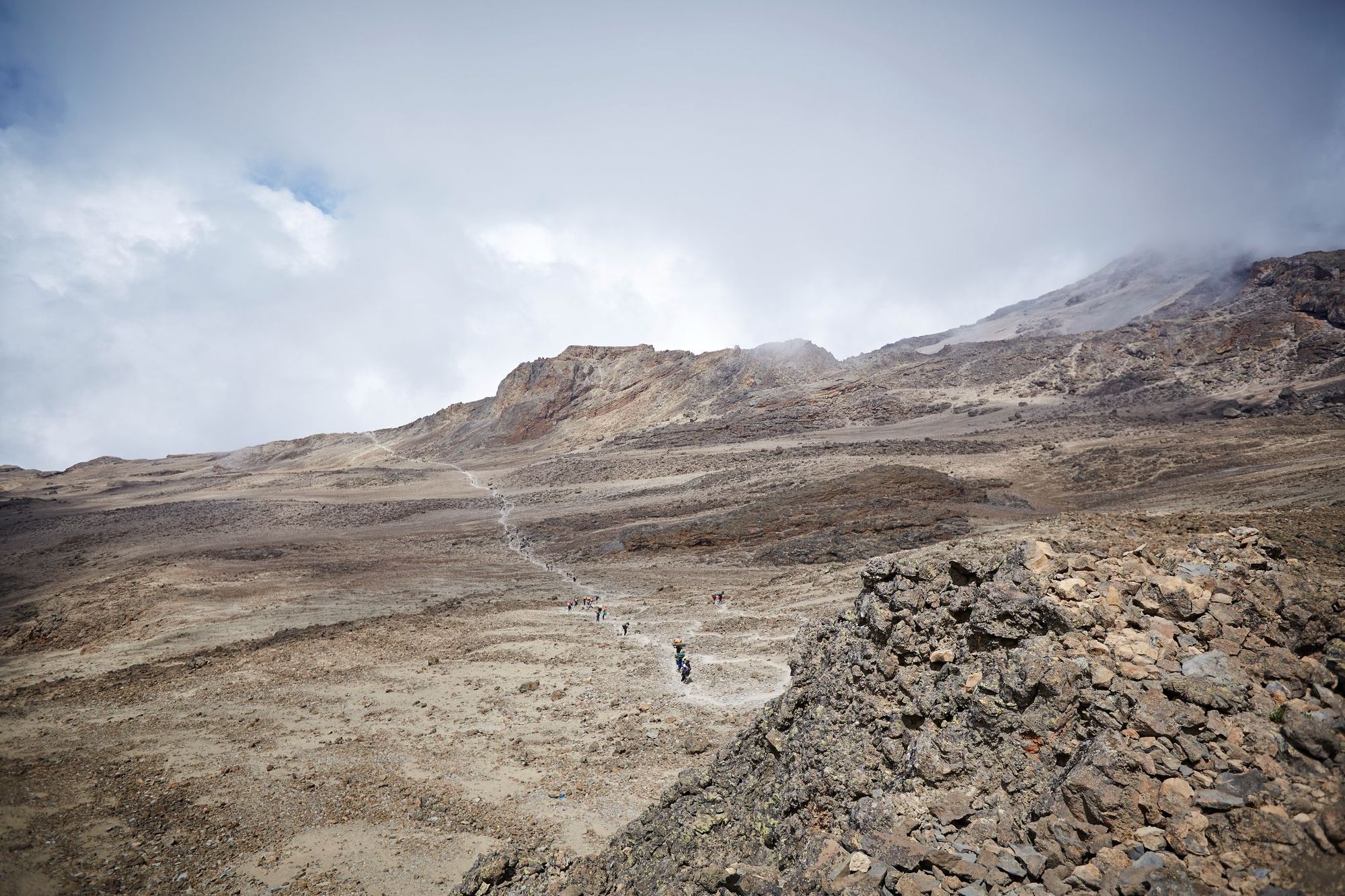 Mount Kilimanjaro is a UNESCO World Heritage Site and is protected as part of Kilimanjaro National Park. This means that it is protected under national legislation, and there is a requirement to conserve the area and its spectacular natural beauty. This management plan requires a sufficiently well equipped presence of rangers on the mountain, to monitor sites and carry out conservation activities.
Tourism pressures are high and increasing, creating associated problems with litter, waste management and trampling of vegetation
The latest conservation outlook for Kilimanjaro was described by the International Union for Conservation of Nature (IUCN) as being 'good, with some concerns'. The main concerns were cited as being climate change causing glacier melt, and the effects of tourism.
"Tourism pressures are high and increasing, creating associated problems with litter, waste management and trampling of vegetation," the report states. We looked at these problems in a little more detail, and questioned the extent to which the problem could become part of the solution.
Tourism in Kilimanjaro: The Good and the Bad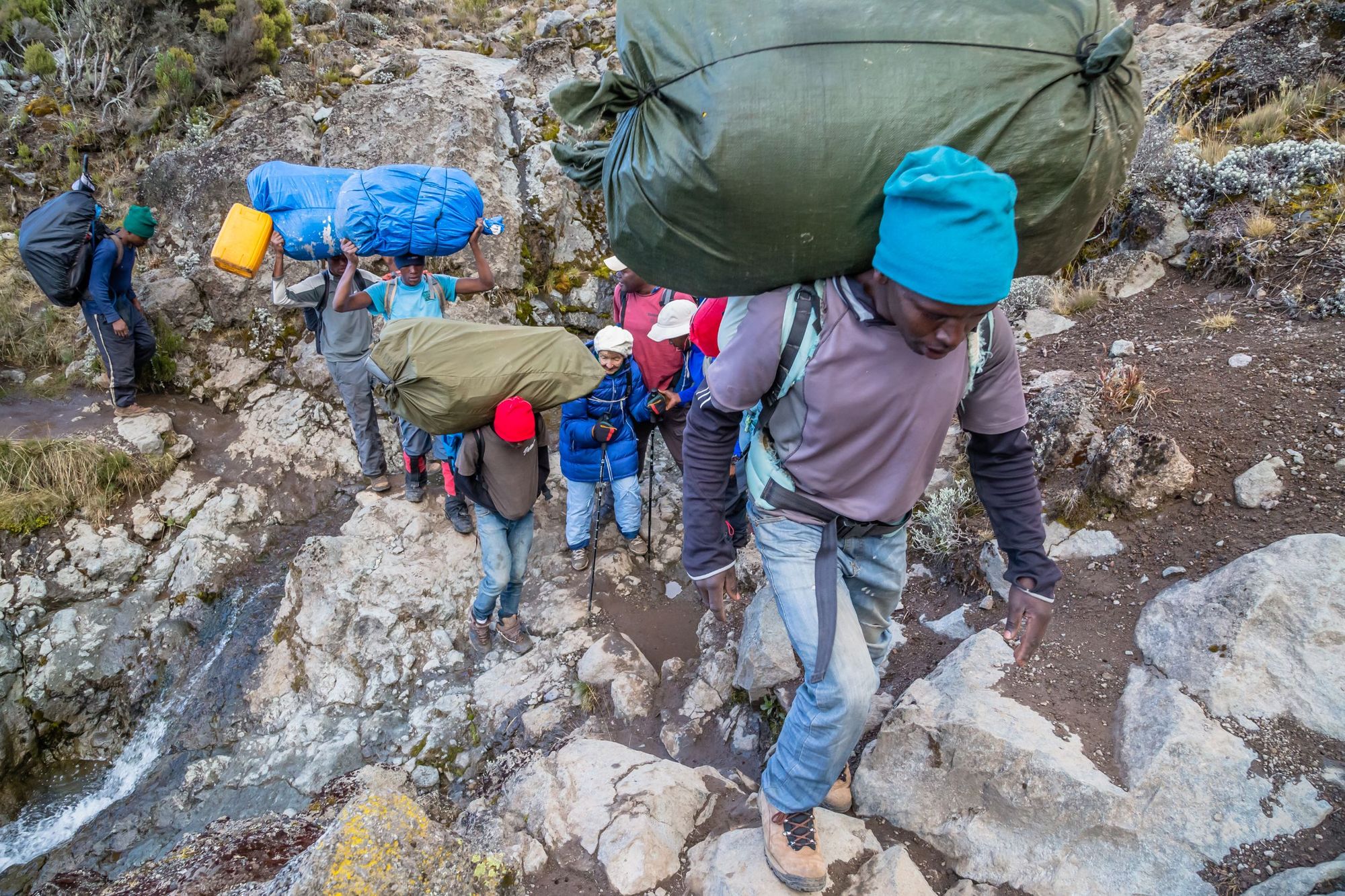 Although the environment of Kilimanjaro might be well cared for, this is not always true of the people whose livelihoods depend on the mountain. Not all operators pay their staff fairly. Porters are often badly treated by employers. Disreputable operators pay them meagre wages - sometimes tips only - and they undertake the climb with inadequate clothing, shelter and meals. They're often overburdened, carrying in excess of 20 kilograms (which includes everything from oxygen canisters to the camping gear and food you'll need).
In recent years, efforts have been made to change this. Kilimanjaro Porters Assistance Project (KPAP) advocates for fair treatment for porters and other staff on Kilimanjaro, including carrying weight restrictions, minimum wage and three meals a day. It provides mountain gear to porters free of charge, alongside educational initiatives. What's more, it also has a list of responsible travel partners that it has partnered with, all of whom adhere to its fair treatment guidelines.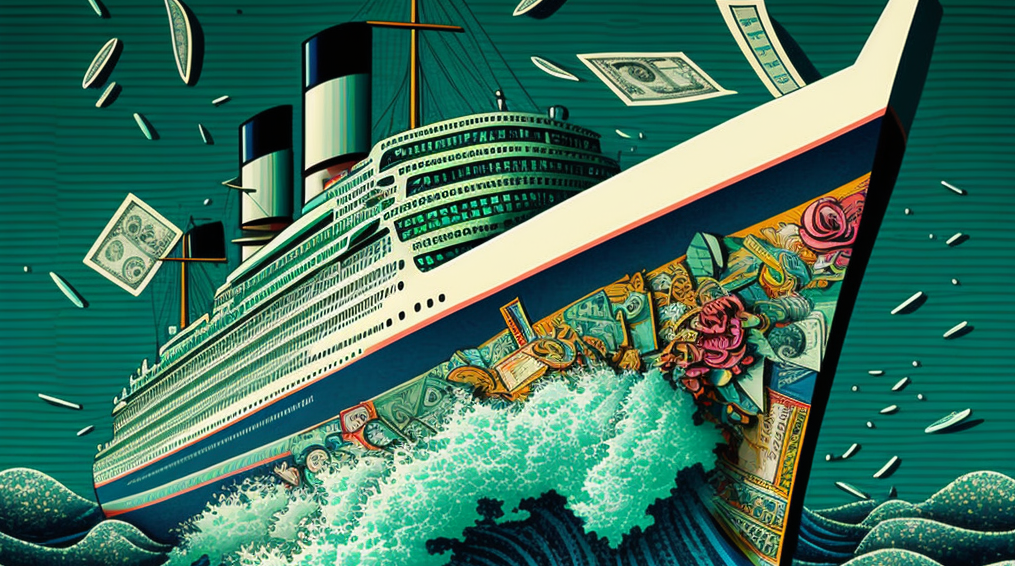 Alongside the human cost of such mistreatment, we'd argue that there's an environmental cost as well. Porters exploited in this way have far less incentive to adhere to environmental best practice (although that's not to say they don't), and may not have access to education or resources on sustainability.
Kilimanjaro is a popular trekking area. High foot traffic to a rural area can cause problems pertaining to waste disposal and damage to fragile environments. However, littering is forbidden on Kilimanjaro. Porters have to weigh in and weigh out their gear upon arriving and leaving each camp, to make sure they haven't left anything behind - financial penalties are levied on those who do.
This doesn't prevent other support staff or hikers from littering, especially on unmonitored trails. This is of concern to both local NGOs, the national park authorities and tourism operators, who conduct annual 'clean up' treks to pick up any rubbish they find. The park authorities have also banned single use plastics on Kilimanjaro, which helps reduce litter.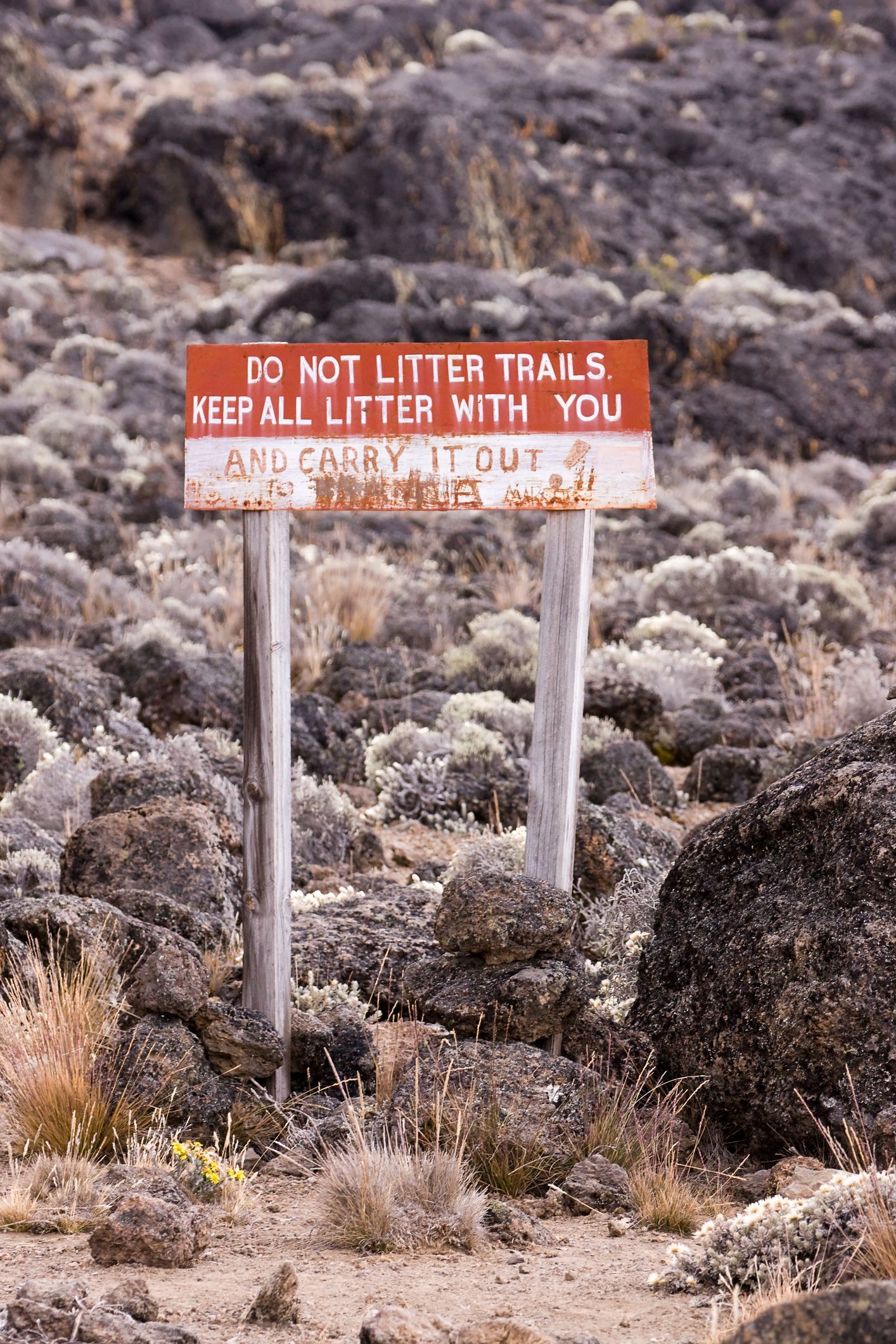 It's human waste and toilet paper that is the bigger problem on Kilimanjaro. The public toilets in the campsites aren't in good condition, and are closed and moved when full. Due to the high altitudes, it's impossible to dig a cat hole in the frozen ground - and left on the surface, the faeces won't decompose. To counteract this problem, many tour groups now bring private latrines. These are chemical flushing toilets located in a private tent, giving privacy to trekkers. All waste is then carried down from the mountain and disposed of properly.
Now for the good news: huge efforts have been made to help clean up Kilimanjaro, and keep it clean. In 2020, when it became clear that the climbing season wouldn't progress as usual, a large scale leave no trace programme was launched. Guides and support staff cleaned up and maintained trails and campsites. They also received training in 'leave no trace' principles, including how to adequately brief trekkers in climbing responsibly.
It's heartening to see so many efforts being made to conserve Kilimanjaro's environment. However, the responsibility to do so doesn't lie solely with the park authorities, NGOs and tourism operators. There are also a few simple steps you can take to trek Kilimanjaro sustainably, and help aid conservation efforts.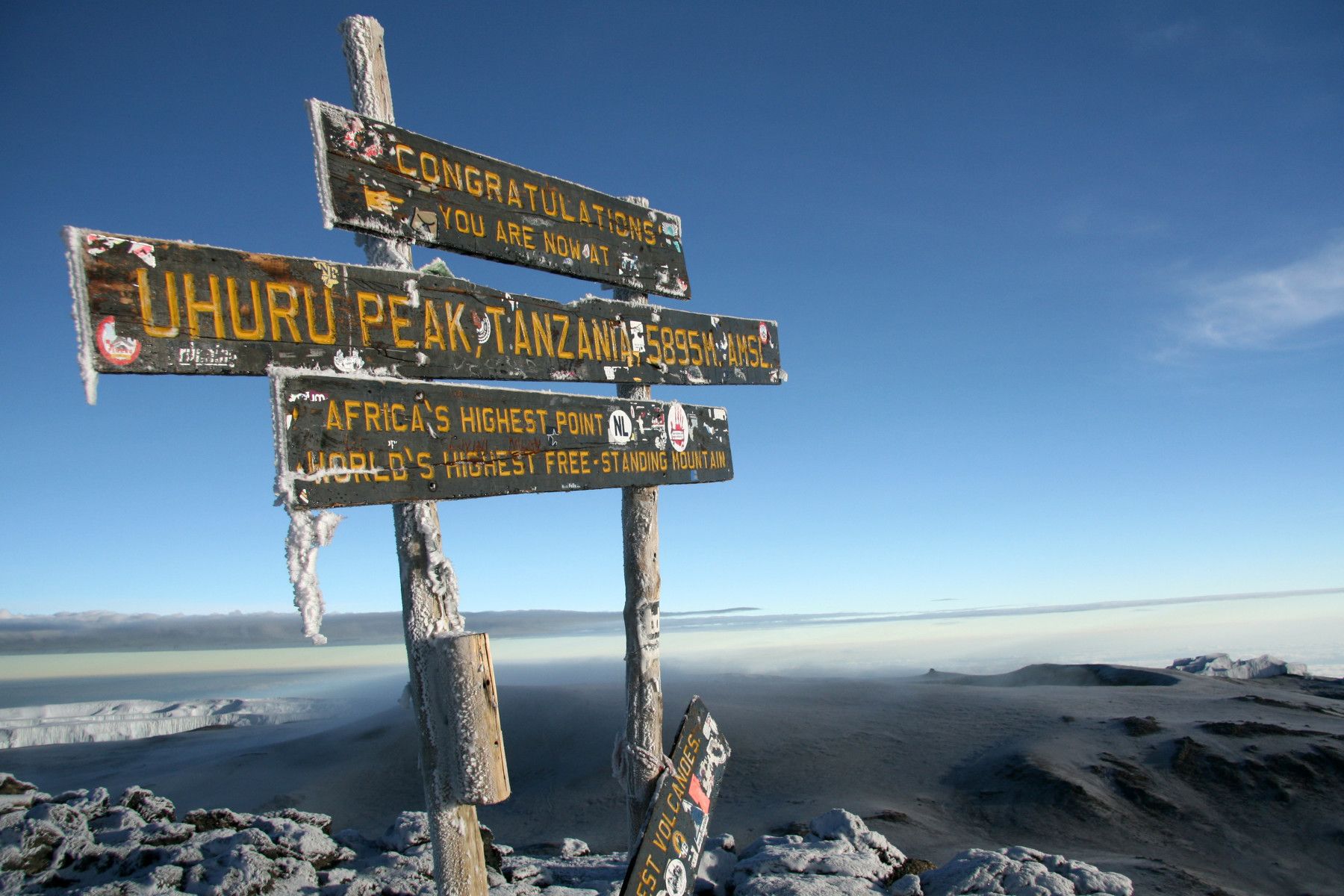 Choose an Ethical Tourism Company
It might be tempting to choose the cheapest option you can find when it comes to climbing Kili, but this can be problematic. For a start, you'll likely be climbing more quickly (and increasing your chances of altitude sickness). But more importantly, companies save money by cutting corners, which could mean they aren't paying or looking after their staff properly. They might also spend less money on community outreach.
We recommend selecting a responsible tour operator, which pays its locally-based guides fairly. KPAP's list of affiliated providers is a good place to start.
Leave No Trace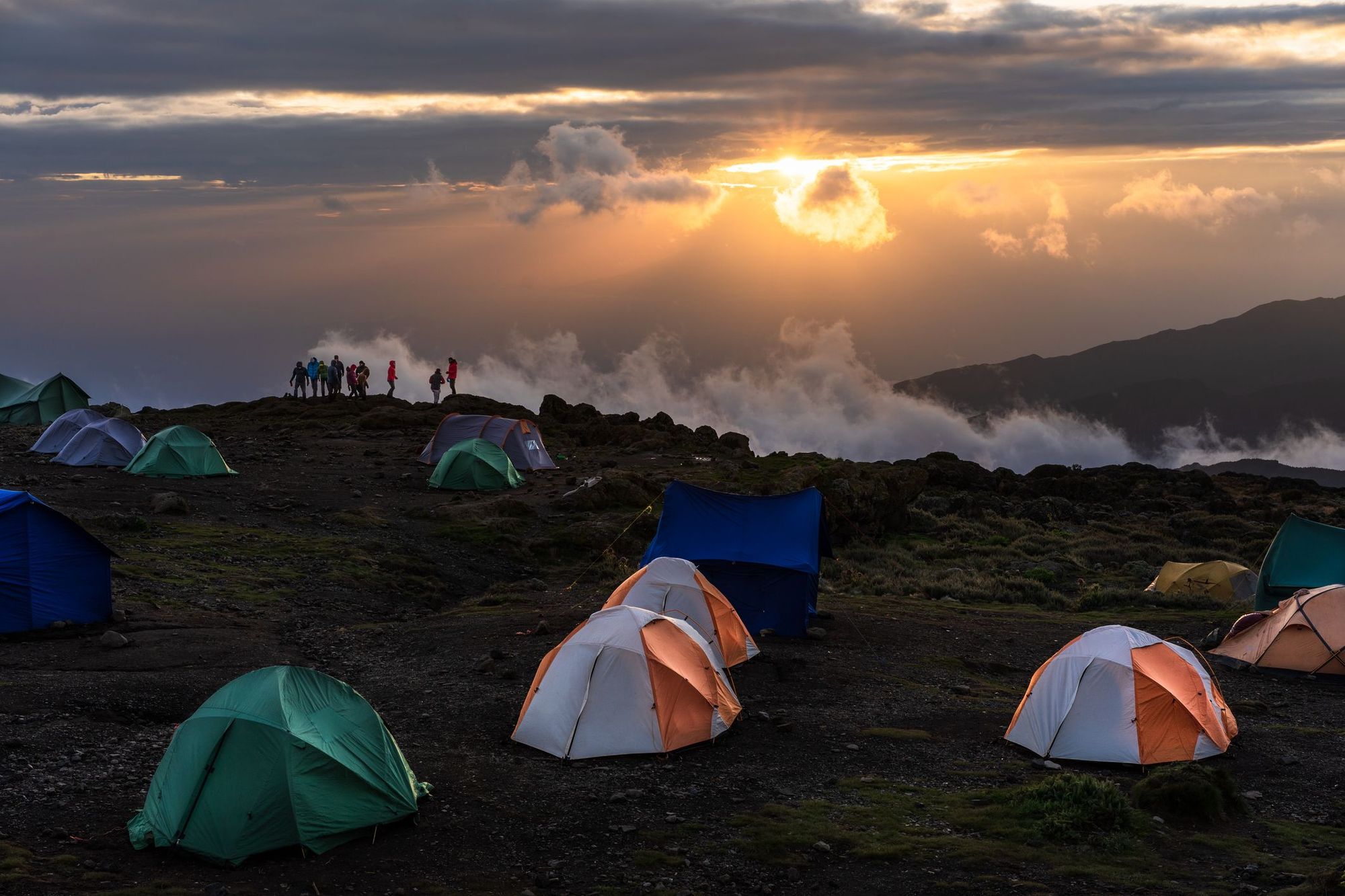 When you trek on Kilimanjaro, or anywhere for that matter, it's important to adopt a leave no trace approach. This is based on seven core principles, including disposing of waste properly, leaving what you find, and minimising the impact of campfires. Here's some of the best ways to leave no trace on Kilimanjaro.
1. Dispose of Litter Properly
You can give any litter to your support group, who will dispose of it for you. We recommend you take with you things that porters might not be able to dispose of so easily, such as used batteries.
2. Limit the Amount of Single Use Plastic
Ethical tourism companies will enforce the single use plastic ban, providing you with purified water to drink. They will also steer clear of single use plastic cutlery on the trip. You can do your part by trying to cut down on hiking snacks in single-use plastic packaging, and perhaps even try out reusable menstrual products.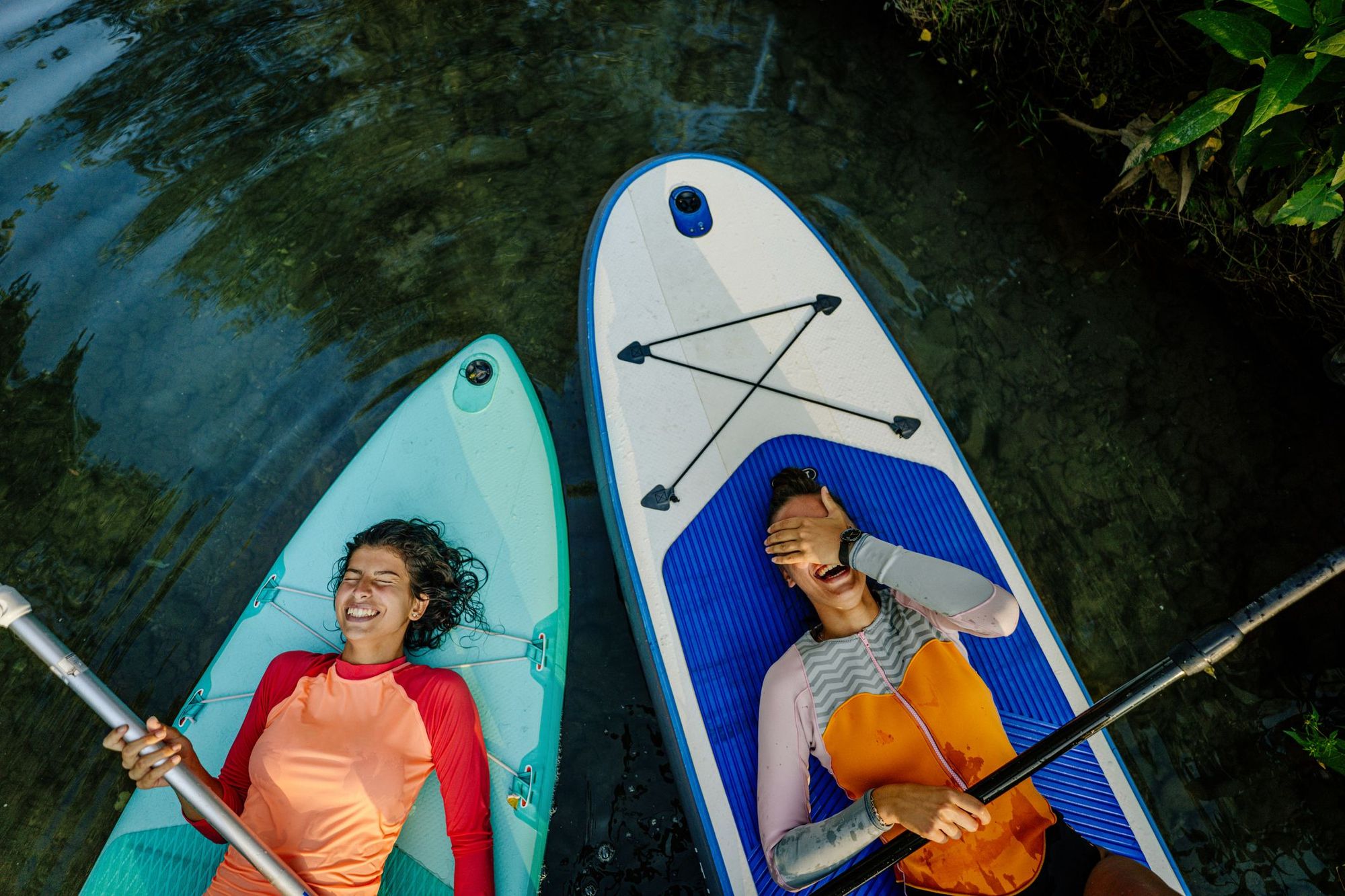 3. Refrain From Making Campfires
Making fires is forbidden on Kilimanjaro, according to national park regulations. Even though it's tempting to create one for warmth, there's a reason why such regulations are in place. Gas-powered stoves will be used for cooking camp meals instead.
4. Deliberate Before You Defecate
If nature calls, it's important to answer it in the most environmentally friendly way possible. If possible, try and use one of the public pit latrines or your camp's private latrine.  On the trail, you might still be several hours away from your campsite (and therefore a toilet). If that's the case, you'll have to pop a squat behind a bush, and perhaps use a wag bag. Number ones are easier to manage on the trail, but it's important to take your used toilet paper with you, and not to urinate too close to a watercourse.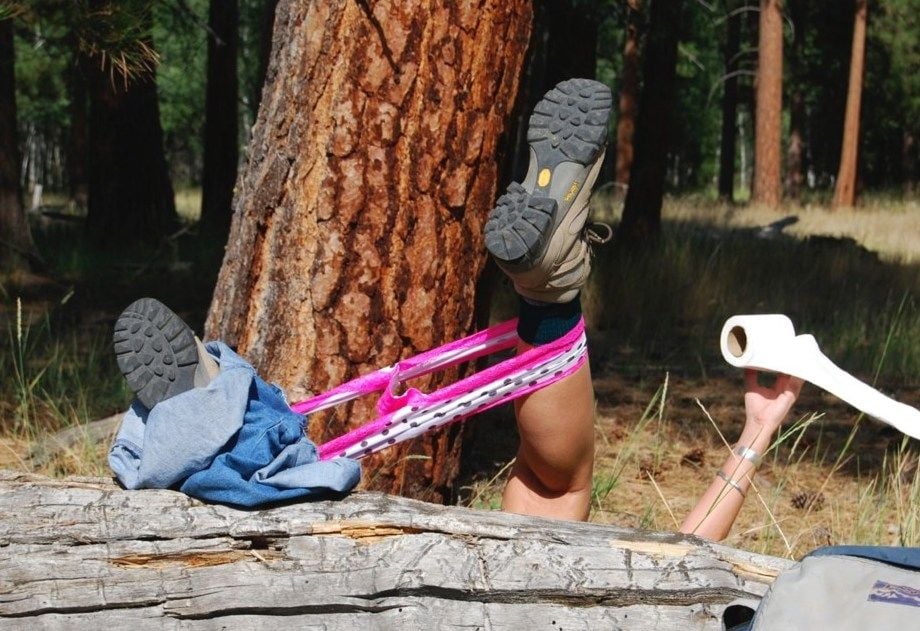 5. Stick to the Path
If you're on a busy section of trail, it might be tempting to leave the path and overtake. Or perhaps you can see an easy shortcut that'll save you a bit of walking. Tempting as it might be, we recommend keeping to the marked path, and preferably walk in single file. This will help minimise erosion on the mountain, and conserve its fragile habitat.
Support Local Conservation and Community Projects
Many people choose to raise money for charity while trekking Kilimanjaro. We think this is a brilliant idea; you could even choose a local Tanzanian charity to make a direct impact on the environment. Even if you aren't doing a charity trek, you can still plan to trek with a responsible provider that donates time or funds to local conservation projects.
If you're going to be staying in Tanzania after climbing Kilimanjaro, there are several ways to give back. You could volunteer some time with a local NGO, if you have enough time to make an impact. A better option for the time-poor trekker is to try and keep your tourism dollars within the community - visit local markets, restaurants and homestays. For example, Osiligilai Maasai Lodge is run by the local Maasai community, and does a lot of outreach and conservation work.
Inspired? Check out our Climb Kilimanjaro via the Machame Route Trek, run in partnership with responsible local operators!