The Oxford definition of the word adventure reads like this…  'An unusual and exciting or daring experience.' Well yes, true, and then some, but nowhere does it mention that you need to be super-fit, have any previous experience, or be away for weeks on end to get involved. That's why we've pulled together our open-to-all collection, for those of you who like to keep it breezy.
Our open-to-all trips are suitable for anyone with a love for the great outdoors and a thirst for exploration, as long as you'll be happy hiking, cycling or paddling for a few hours a day, you won't find these any bother at all, quite the opposite. If that sounds like you, then here are twelve adventures that fit the bill, what's more, none of them require more than a few days off work. A double whammy.
Travel the seldom-visited Western Carpathian Mountains, home to brown bear, lynx, wildcats and wolves. From your guesthouse in the village of Rosia, you'll explore a unique crystal cave system, ride a 200-metre zipline across a forested ravine, take in the views of Lazuri Gorge and finish the night with a sip or three of palinka, a strong plum brandy that's part local delicacy, part bioweapon.
Don't miss: Emerging from a scenic gorge into the even more scenic Cutilor Valley.
Fly to: Debrecen International Airport, Debrecen. Check flights 
Days off work: 2

Wander the streets of an ancient walled city and then hike into the extraordinary Dades Valley on a four-day Moroccan adventure that will see you ride on camelback to a lush green oasis and into the high dunes of the Sahara for the ultimate sunset, followed by dinner beneath the stars in a traditional Berber Camp.
Don't miss: Realising the reason the view seems familiar is because you've seen it in Game of Thrones.
Fly to: Menara Airport, Marrakech. Check flights 
Days off work: 2
Take a long weekend in the untouched wilderness of Finland's Nuuksio National Park, where you'll paddle across calm and idyllic waters, portage between remote lakes, explore oak and southern boreal forest, search for the absurdly adorable Siberian Flying Squirrel and spend the night in a tent suspended high over the forest floor.
Don't miss: Literally hanging out in your tent in the morning.
Fly to: Helsinki Vantaa Airport, Helsinki. Check flights 
Days off work: 1

Tackle one of the last, great wildernesses left in Europe as you navigate the entire navigable course of the Tara River. Over two days, you'll blast across a UNESCO-protected landscape of fast-moving rapids, thick pine forest and immense waterfalls, swim in a natural spring, squeeze through a canyon entrance that's just four metres wide and stay in comfortable eco-lodges.
Don't miss: Rafting on water so clean and clear you can drink it.
Fly to: Dubrovnik Airport, Dubrovnik. Check flights 
Days off work: 2
Fly to Europe's adventure capital, Slovenia, where you'll paddleboard the aptly named Emerald River through the heart of beautiful Ljubljana, home to a booming café, bar, restaurant and cultural scene. From there you'll hike into the Soča Valley, visit the vineyards of the Vipava Valley, cliff jump and go caving, then paraglide over Slovenia's wine country with views all the way down to the Adriatic.
Don't miss: Paddling through the narrow canyons on the Emerald River.
Fly to: Ljubljana Jože Pučnik Airport, Ljubljana. Check flights 
Days off work: 2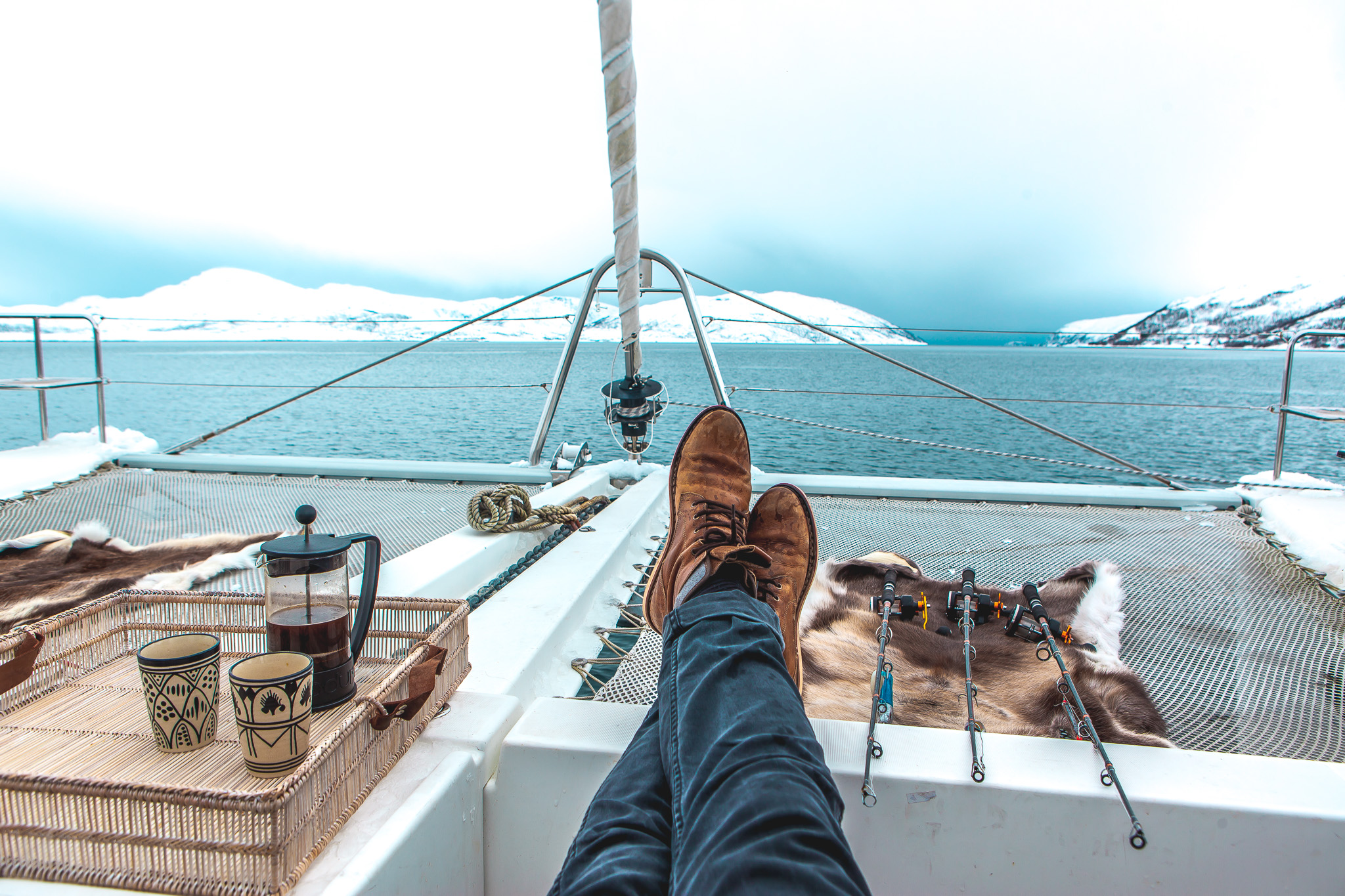 Set sail along Norway's magical Arctic Fjords on a warm and comfortable, modern catamaran. Starting from the island city of Tromso, known as the Paris of the North, you'll fish in hidden bays, watch reindeers graze on the shoreline, try and spot seals, dolphins and whales and then hunt for the world's greatest natural fireworks display – the Aurora Borealis.
Don't miss: That moment cosied up under a blanket on deck when the northern lights come out to play.
Fly to: Tromsø Airport, Tromso. Check flights 
Days off work: 1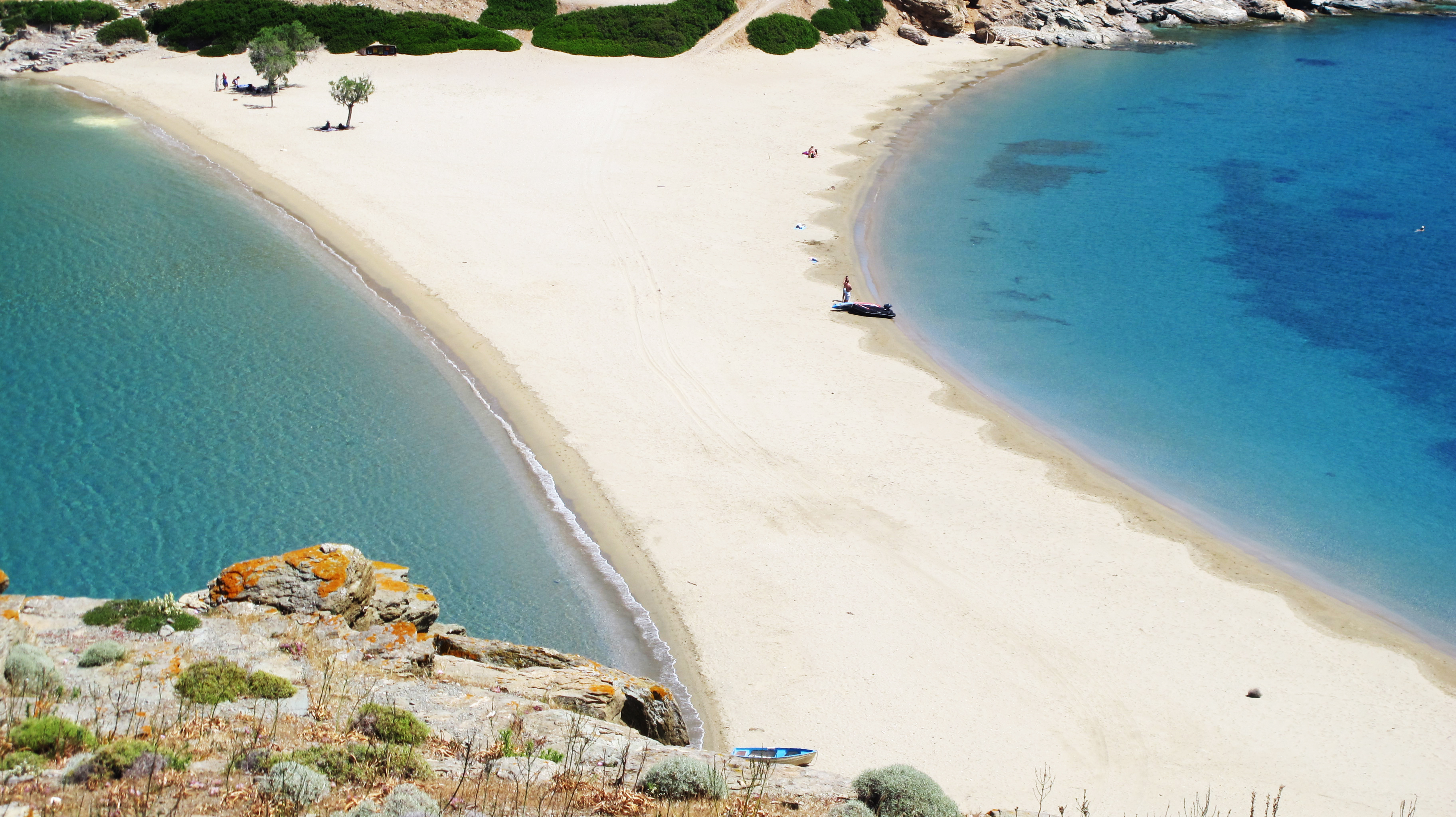 Wake up to a different Aegean view every single day as you explore the beautiful Cyclades on a private yacht. As well as exploring a region known for its history, culture and mouth-watering food, you'll swim, snorkel and paddleboard, relax in warm, natural springs, soak up the sun on pristine beaches and enjoy the seemingly endless variety of local bars and restaurants.
Don't miss: Hiking around the arid-countryside of Loutra, with it's hidden castles and white-washed churches.
Fly to: Eleftherios Venizelos International Airport, Athens. Check flights 
Days off work: 3
Experience the fun of paddleboarding on one of the most dramatic shorelines in Europe – Croatia's Dalmatian Coast. Starting early as the sun breaks through the protected Marjan forest, you'll paddle around an inactive volcano, navigate the turquoise estuary of the Cetina River and enjoy an unforgettable sunset as the coloured lights on the bottom of your board illuminate the sea life around you.  Visiting the Dalmatian Coast is truly an experience like no other.
Don't miss: The beautiful turquoise waters of Kašuni beach.
Fly to: Split Airport, Split. Check flights 
Days off work: 1
Created by local craftsmen each year and accessible only by cable car, the Balea Lake Ice Hotel has just 14 rooms – each of them completely unique, creating the perfect weekend destination. You'll also travel deep into the surrounding Mountains to visit Bran Castle, the atmospheric inspiration for the home of Dracula.
Don't miss: One of the most memorable night's sleep you'll ever have.
Fly to: Henri Coandă International Airport, Bucharest. Check flights 
Days off work: 3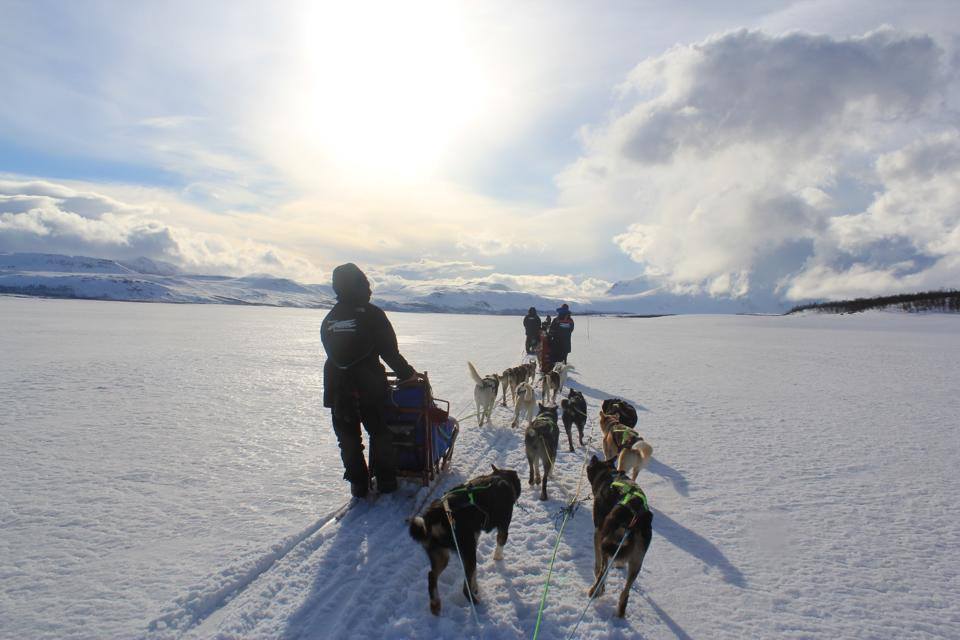 Get to know the local Sami people as you drive a dog sled through the untouched Norwegian wilderness. You'll take the reigns across the tundra, play with husky puppies by the campfire, search for the Aurora Borealis and spend the night in a warm, communal tent heated by a wood-fired stove, beneath a mound of cosy reindeer hides.
Don't miss: Did we mention the puppies?
Fly to: Tromsø Airport, Tromso. Check flights 
Days off work: 0
Relax on deck as you set sail across the Kornati Archipelago, a chain of 140 idyllic islands, most of them completely uninhabited. You'll swim and paddleboard on warm, clear waters, anchor for the night in beautiful bays, enjoy fresh seafood and local wine in a pretty village and then lay back as the sun sinks beneath the water.
Don't miss: Exploring islands so untouched it feels like you're the first to ever discover them.
Fly to: Split Airport, Split. Check flights 
Days off work: 2

Travel to the winter wonderland that is the Bernese Alps, where you'll carve your own igloo alongside an experienced guide. With your accommodation built, you'll then take a leisurely snowshoe hike across a land of thick and fluffy powder and ride a gondola into a plunging valley, before bedding down in your snowy, self-built cocoon.
Don't miss: An evening of stringy fondue beneath the stars.
Fly to: Geneva Cointrin International Airport, Geneva. Check flights, or Zürich Airport, Zurich. Check flights 
Days off work: 1
Caught a touch of the wanderlusts but haven't got much time on your hands? Check out all of our weekend adventures. If a weekend just isn't long enough, but you want to keep the pace fairly breezy, take a look at our open-t0-all adventures, looking for something that requires a bit more puff, our active adventures are definitely the way forward.